Metisse Restaurant Review: 'The Voyage'
I had the pleasure of visiting Metisse last year to experience chef Opel Khan and his daughter Luci Khan's post lockdown menu 'The Journey'. The experience left a lasting impression on me for its Australian influenced French cuisine, with every fine dining restaurant I visited in the time since Metisse being held to heightened expectations. 'The Journey' served as a reminder of just how good (and somewhat untapped) Sydney's fine dining scene is, so with the launch of a new menu 'The Voyage', it was time to head back into Metisse.
Related: Where does Metisse stand on our list of the best French restaurants in Sydney? Check it out.
Metisse 'The Voyage' Degustation
Courses: 11
Caviar: $150
Degustation: $225pp
Wine Pairing: $150pp
Premium Wine Pairing: $300pp
Highlights: Mosaïque (Bluefin Tuna), Saumon (Butter poached salmon), Canard (Duck breast).
There need not be any real 're-introduction' into the restaurant itself – it's still one of the most beautiful restaurants in Sydney – and a real destination with different perspectives on the cozy Art Deco space available at every seat in the restaurant. I'm still just as big a fan of the decor as when I first walked in; high ceilings, contemporary decor, wooden floors and the stunning Muriel cloud chandelier of hand-blown glass in the centre of the room. I took a seat back in the same booth at the kitchen end of the restaurant where I made a few great culinary memories almost a year ago to begin my voyage.
Starting the 11-course degustation with a cocktail, I was happy to see a few familiar faces on the world-class drinks menu. I'd been dreaming of the Smoked Old Fashioned (Bourbon, Aromatic Bitters, House Caramel Syrup, Smoked with Apple Wood) from the moment I left Metisse last year – it's a real Instagram worthy drink – so I had to try another, but the Pigalle (Mezcal, Mandarin Liqueur, Grapefruit, Passionfruit, Lime, Spicy Mango syrup) my partner selected was equally as impressive with the sharp lime and Mezcal flavours balanced by the fruits.
Amuse Bouche was presented shortly after the cocktail with Oysters and Prawn Cornets taking centre stage on an array of Studio Enti designed ceramic pieces. The seafood is beyond fresh and every bite offers an impressive array of textures; tapioca pearls and oysters complement each other, while the crispy shell of the cornet contrasts the prawn for something best described as a mini lobster roll.
Venison was next and it's here I'll highly recommend asking Chef Opel about his inspiration for any menu items you'd like to know more about – this one being a favourite – the daikon is sweet, but cuts through at the very last second to balance the tender meat. Chicken consommé has to be sipped to be believed, it's an attack on what a liquid palate cleanser can be, like a bite of the best Karaage fried chicken you can imagine in liquid form, simply outstanding.
The next five dishes could go toe-to-toe with any five in Sydney, but the menu has been designed to split them into two, starting with seafood (Mosaïque, Saint-Jacques, Saumon) before darker meats (Canard and Boeuf) with red wines to match. I was so glad to see the Mosaïque (Bluefin tuna, ocean trout, kingfish) remain on the menu here – it has a great story behind it that I outlined in my previous review – however, the new wine pairing is a tip of the hat to just how good Metissse Sommelier Waldeck Ray is at his job, incredibly buttery and utterly delicious. The sea scallops and celeriac of the Saint-Jacques play with textures as well as any dish on the menu, but the Saumon and Brioche is a clear highlight of the new menu.
When you arrive at your table you'll question the glass shroud covering what looks like (and is) a brioche roll proving underneath. This is saved for my favourite dish on the menu, the Saumon (Butter poached salmon, sea urchin, brioche) a remarkable dish that elevates your perception of just how good a simple salmon dish can be. Of course, sea urchin is one of the trendiest foods at the time of writing, however, at no point is this anything other than complimentary to the balanced flavours of the salmon. The brioche is equally as soft and buttery and you really feel like you've helped create something special. The following darker meats balance the whole menu with mature flavours that are best complemented by a glass of Burgundy, Carnard being a standout with perfect skin texture.
Finally, the dessert course starts with a cucumber based Pré dessert, before bringing the menu full circle with a fresh rhubarb, goat cheese, and black olive dessert. The Muscat, 2019, Clos Bagatelle La Divine, Pays de l'Hérault, allowed me time to reflect on the experience – how did it differ from before?
On the surface, 'The Voyage' menu was everything I hoped to relive from my previous journey, it's a perfect story of contemporary cuisine and French tradition. Chef Opel and Lucy Khan have clearly leant more on their personal experiences here and made a concerted effort to bring emphasis to 'fine dining' more than ever before. I love how Metisse is removed from the 'expensive-casual' dining trend, but that's not to say it's not welcoming. There are rules Metisse follows while cheekily breaking them at moments to tell an authentic story and I believe this fine-dining restaurant in Potts Point is all the better for it.
Service options: Dine-in
Address: 5/9 Roslyn St, Potts Point NSW 2011
Hours: Tues-Sun 5:30pm-11:30pm
Phone: (02) 8590 7698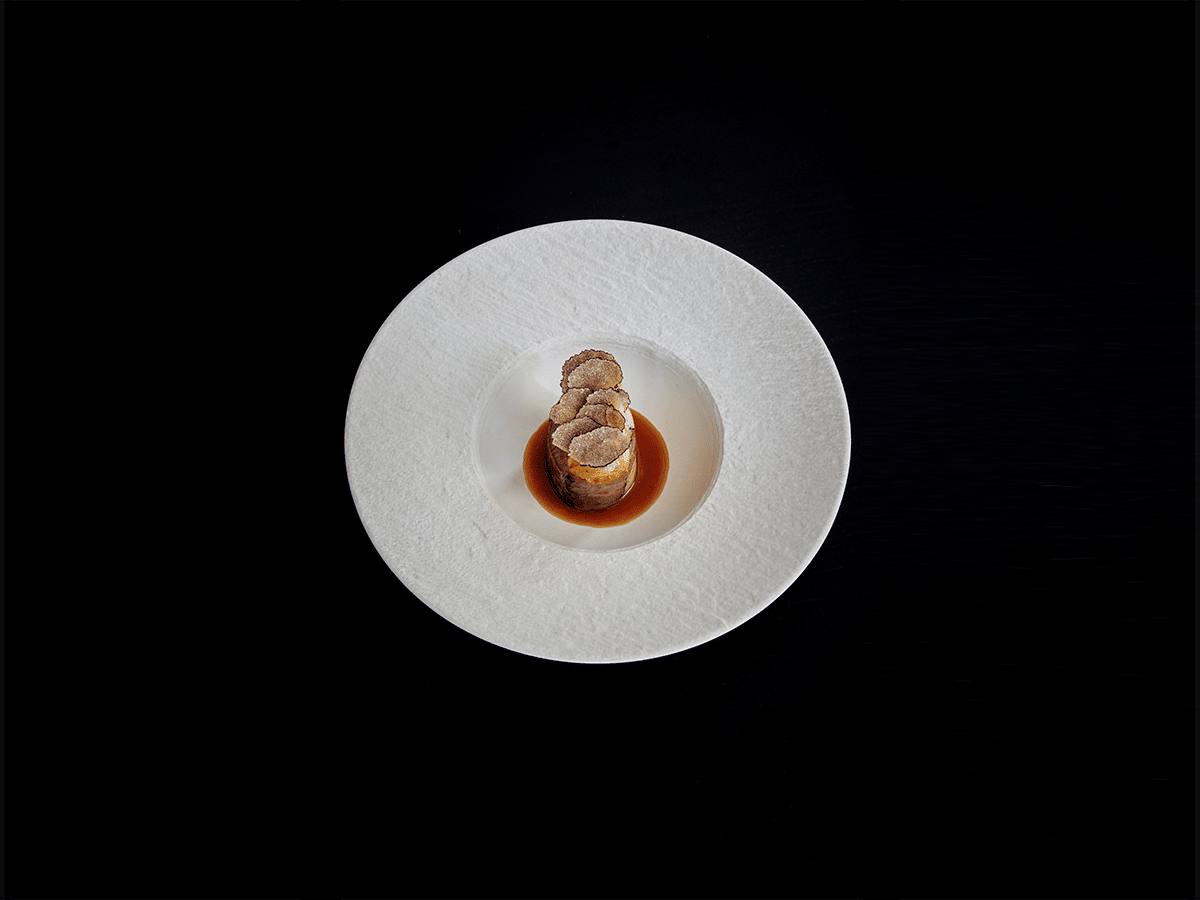 You'll also like:
Best Dessert in Sydney
Best Restaurants in Barangaroo
Jane is a Swanky Smart Casual Restaurant in Surry Hills