As we look ahead to the imminent arrival of the glorious Australian summer, the first thoughts that spring to mind are of the beach and thongs, quickly followed by a barbie and tongs. After all, if you haven't spent a good portion of the warmer months mastering the art of sausage turning and being unsure as to whether a steak is about to hit that medium-rare sweet spot or is already charcoaled right the way through, have you had an Aussie summer at all?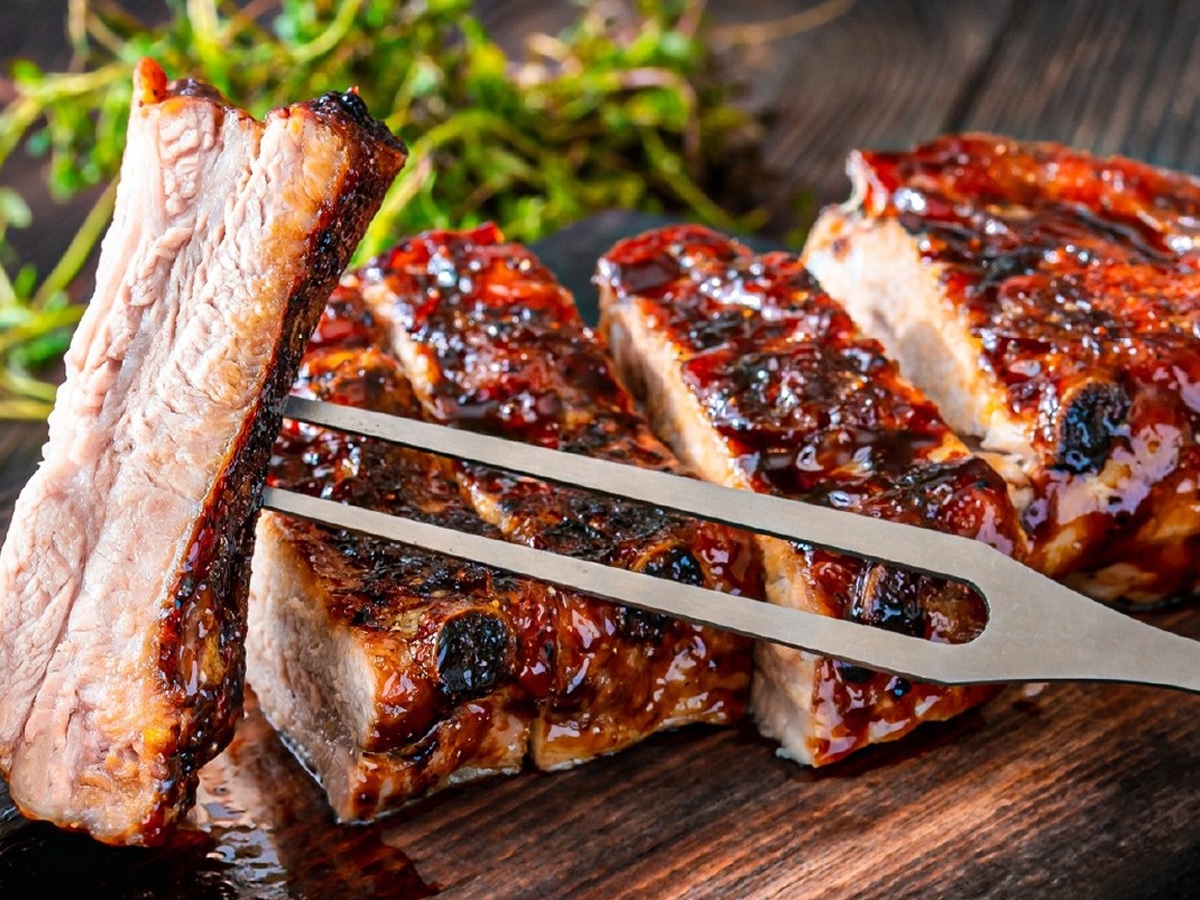 Whether you're a verified barbeque master or a long-serving apprentice who's recently been promoted to the status of Tong-Handler in Chief, there's never a wrong time to upgrade your outdoor culinary setup. With that in mind, we've collected some of the best gear ahead of what will undoubtedly be a roaring '22-'23 barbeque season, and with the Black Friday sales already upon us, you'd do well to scope out what gear you need ahead of time. That way when those sales commence you'll be ready to snap up a bargain.
Black Friday sales have arrived at Barbeques Galore, with their biggest Black Friday sale yet! With up to 50% off big-brand barbeques, outdoor furniture and more; instore and online.
So with that in mind, here are our picks for the barbeque gear most likely to make you a steak-slinging hero as the mercury continues to rise…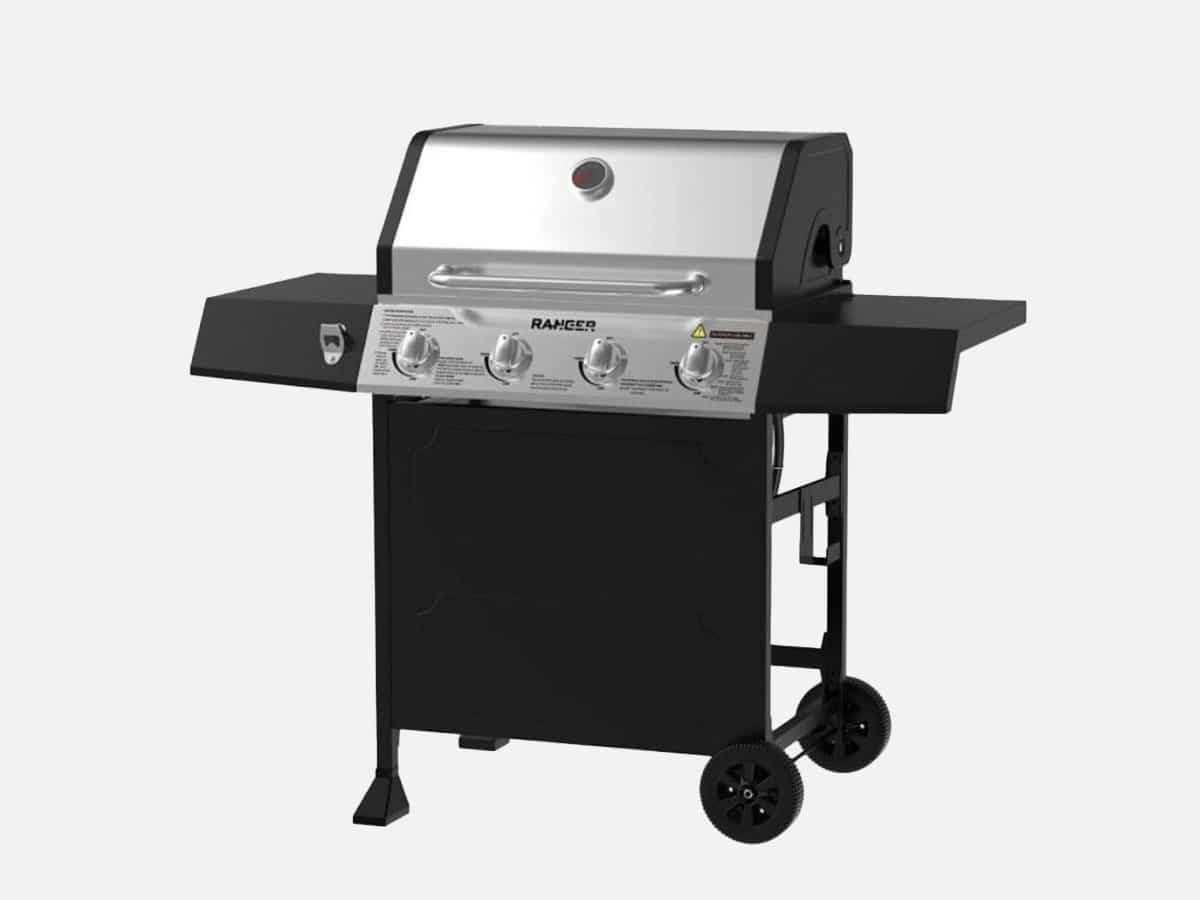 Ranger 4 Burner BBQ
When it comes to barbequing, sometimes it's best to keep things simple. This classic barbie looks about as Australian as a Hills Hoist that's been installed by Alf Stewart, and it cooks one helluva snag, too.
You'll feel like the complete opposite of a flamin' galah once you get this ripper firing with its four powerful burners that deliver a great cook, while the cheeky built-in bottle opener is sure to come in handy as well. The Ranger can rightfully claim to be one of the best-value barbies on the market and we reckon it also has an undeniable dad energy to it (in the best possible way, of course).
RRP: $399
Sale Price: $239 (40% off)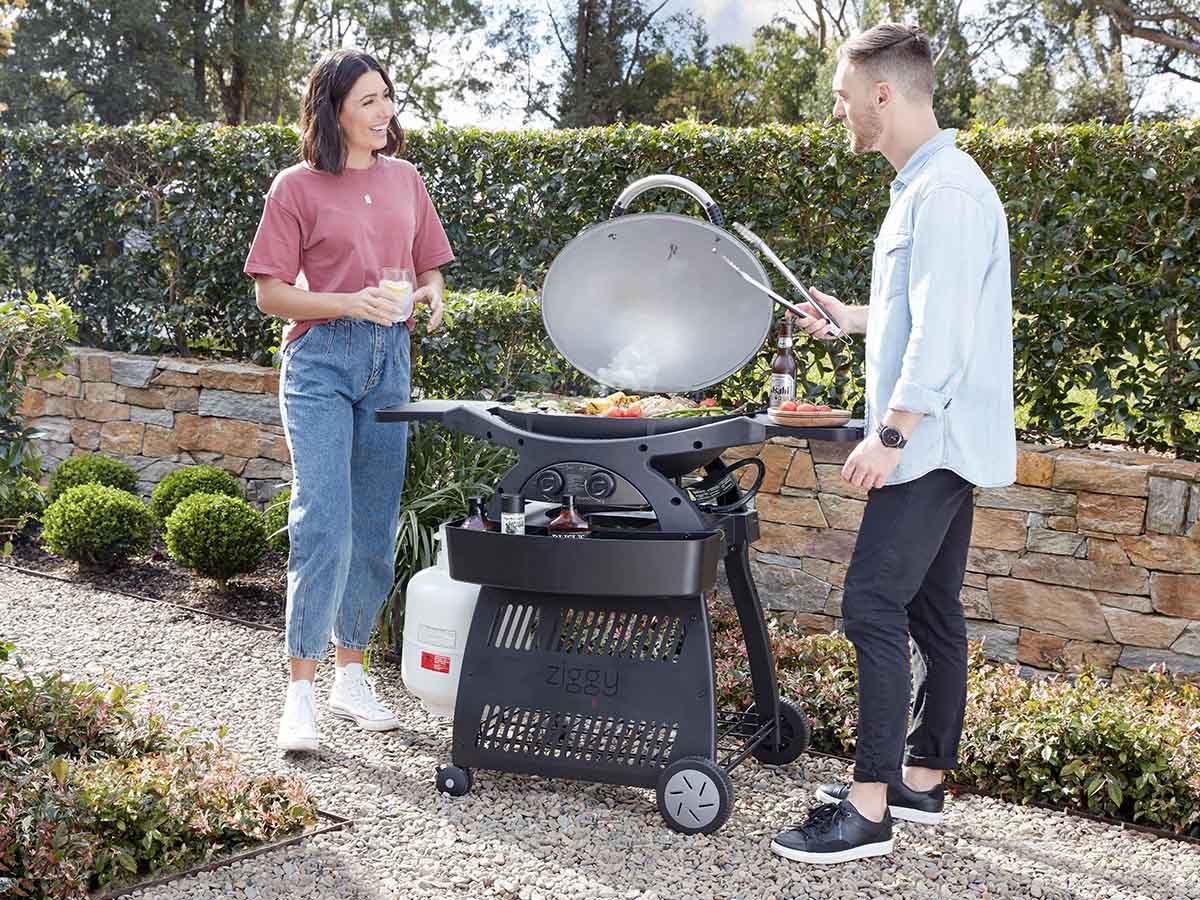 Ziggy By Ziegler & Brown Twin Grill LPG Classic On Cart
Many compact barbeques can struggle to cut the mustard when it comes to delivering high levels of heat. Fortunately, Ziegler & Brown's Ziggy is an absolute scorcher. Its high temperatures combined with a high-domed hood mean this beauty can be used to nail the perfect roast or even a Christmas turkey once you've had your fill of steaks and sausages.
The Ziggy ensures the clean up is easy, too. While some have been known to argue that not cleaning your barbie is flavour-enhancing, we disagree. That's why we're big fans of the Ziggy's easy-to-clean removable burners. Simply lift and pull to remove them so you can make sure they're spotless, while the dishwasher-safe grills and easy-access drip tray make finishing the job a breeze.
One of Australia's most popular compact barbeques, this winner brings enough heat to leave other compact barbeques behind. Plus, the inclusion of a seven-year warranty guarantees the Ziggy will see you through many a barbie for years to come.
RRP: $999
Sale Price: $558
Take a further 20% off bundles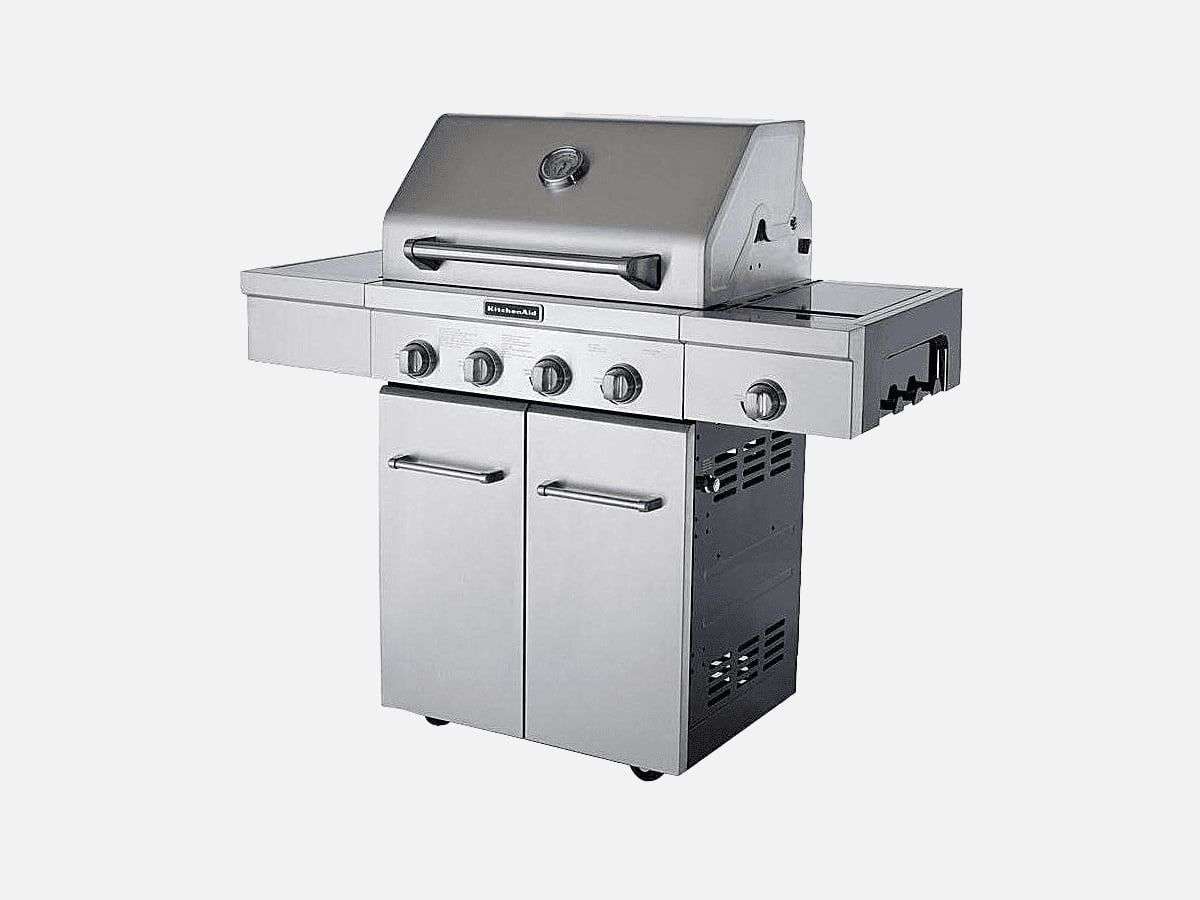 KitchenAid 4 Burner BBQ with Side Burner
This absolute powerhouse from KitchenAid can be assembled quicker than it takes to down a bevvy, and it comes with enough space to cater for your family, friends, and neighbours all at once.
Forget the days of desperately trying to find the sweet spot on an unevenly heated hotplate. With KitchenAid's Even-Heat technology, every spot across the grilling surface is ready to cook your steaks, sausages and more to perfection. Plus, with a built-in ceramic rotisserie, you can be the roast chicken master, caramelising chooks and sealing in the flavour by giving them a solid lashing of heat before they're cooked through to perfection.
Plus, in addition to the generously proportioned grill and hotplate area, this winner of a barbie also features a warming rack and side burner, adding the flexibility you need to become a true barbeque baron.
RRP: $2,495
Sale Price: $1,245 (50% off)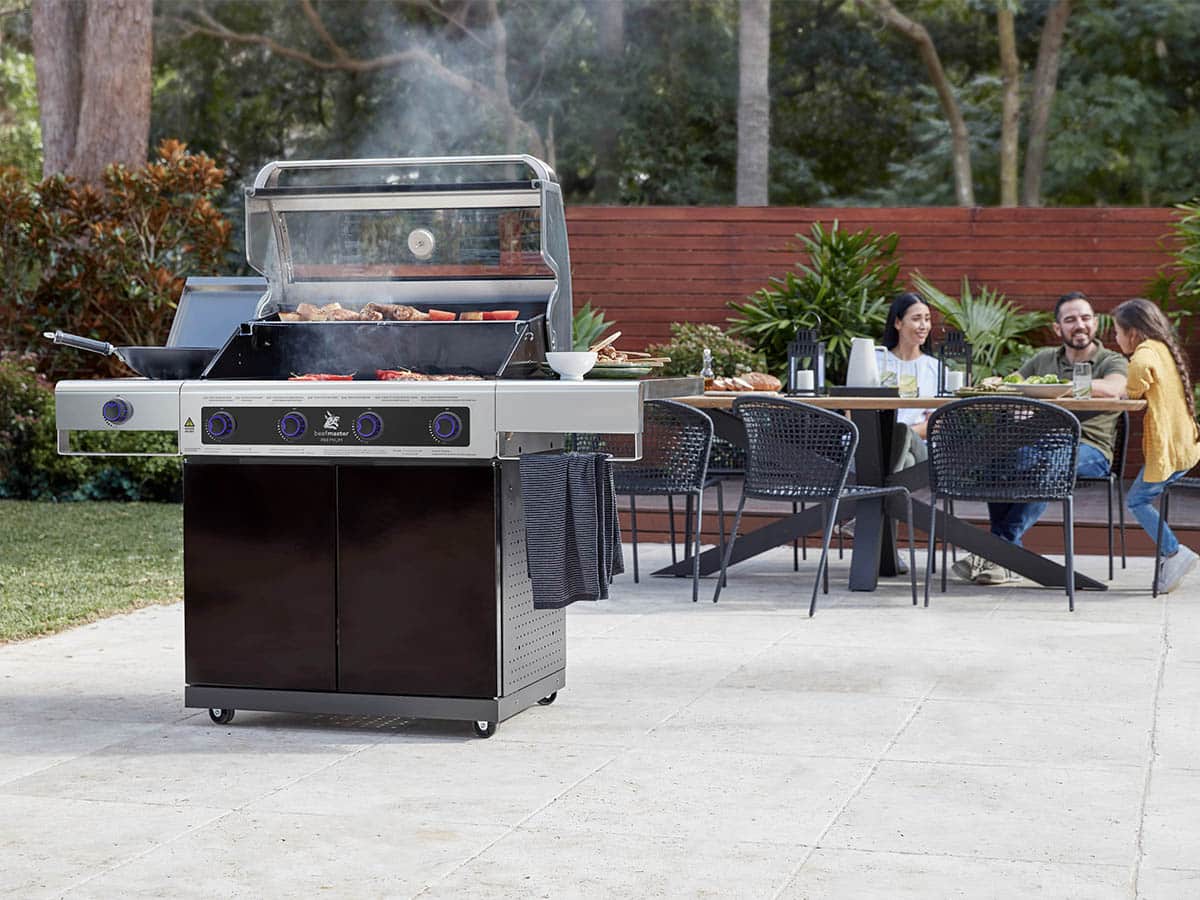 Premium Beefmaster 4 Burner BBQ
Available with a range of cart types and optional side components, this Beefmaster beast can be customised to perfectly suit your culinary requirements. And no matter which setup you go with, you'll enjoy the same foundation of barbequing excellence from the moment you first turn it on. Never again will you have to endure the frustration that comes with burners that stubbornly refuse to ignite, thanks to Beefmaster's inclusion of an independent flame thrower ignition on each main burner, while unique flame tamers made from high-quality vitreous enamelled steel help to minimise flare ups and keep you in control.
With a generous primary cooking area big enough to prepare a feast and a secondary area to keep your food warm or simply slow cook it at a lower temperature, this Beefmaster will give you enough space to cook for everyone. Plus, the double skin roasting hood allows you to cook with the hood down, while natural gas conversion is available for those who want to permanently mount their setup.
Please note: The image featured above features a side burner and may come at an additional cost.
RRP: From $999
Sale Price: From $799 (20% off the Beefmaster Range of BBQs)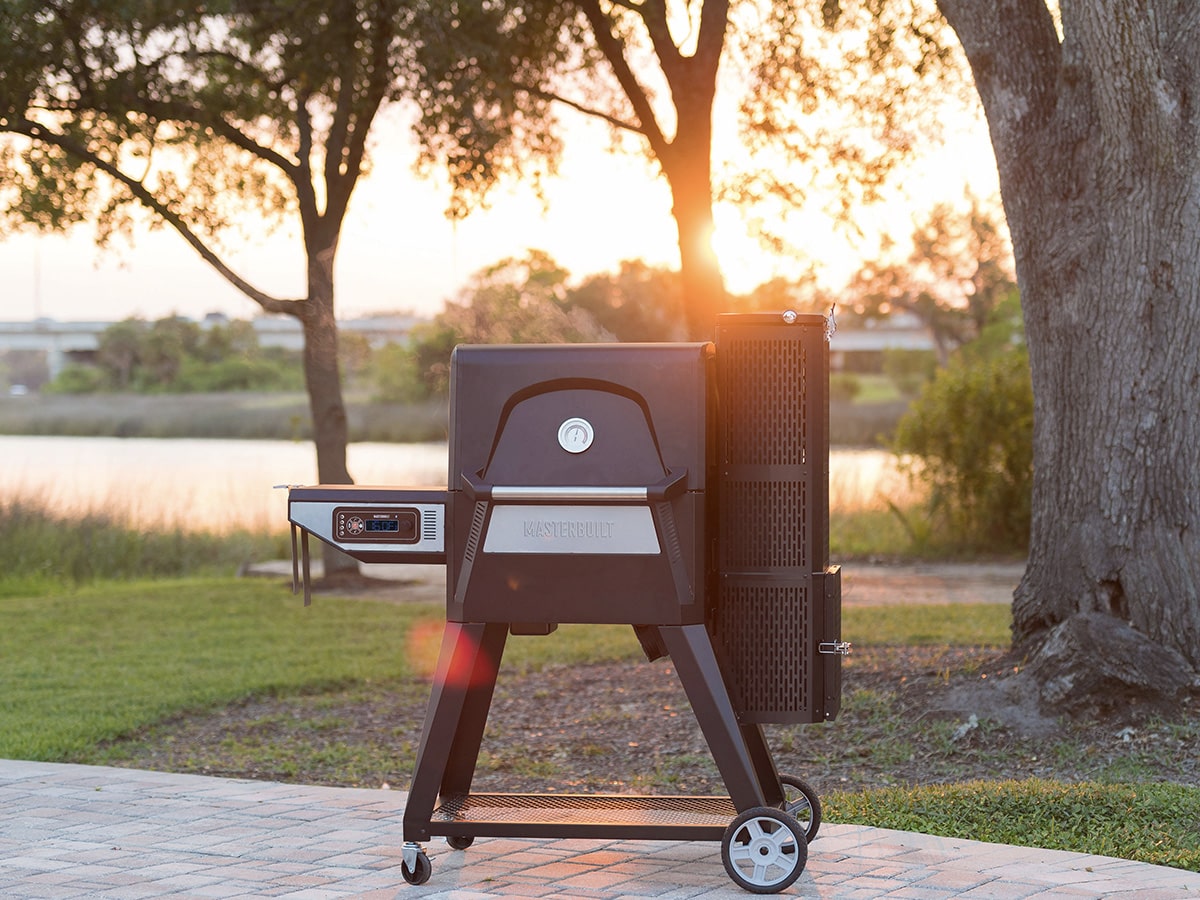 Masterbuilt Gravity Series 560 Digital Charcoal Grill + Smoker
The days of a traditional gas barbie being the only option are long gone. For the more ambitious barbeque enthusiasts out there, this charcoal grill and smoker from Masterbuilt is the perfect way to impress all and sundry with your palate-provoking prowess.
When it comes to smoking meats, control is everything. Thankfully, Masterbuilt's Gravity Series 560 enables you to maintain your desired cooking temperature at the push of a button, activating its digitally controlled fan to drive air from its GravityFed Charcoal Hopper to the cooking chamber as needed. Plus, the ability to add up to four meat probe thermometers that output readings to your digital, Wi-Fi or Bluetooth controls, enables you to cook a variety of foods to their required temperatures.
Handily, the 560's aforementioned GravityFed Charcoal Hopper holds over 12 hours of fuel using lump or briquette charcoal, meaning there's no need to remove charcoal after each use. And finally, if you're new to the game of smoking, grilling and more, the Masterbuilt app will act as your handy guide.
RRP: $1,299
Sale Price: $999 ($300 off selected Masterbuilt Gravity Fed Grills and Smokers)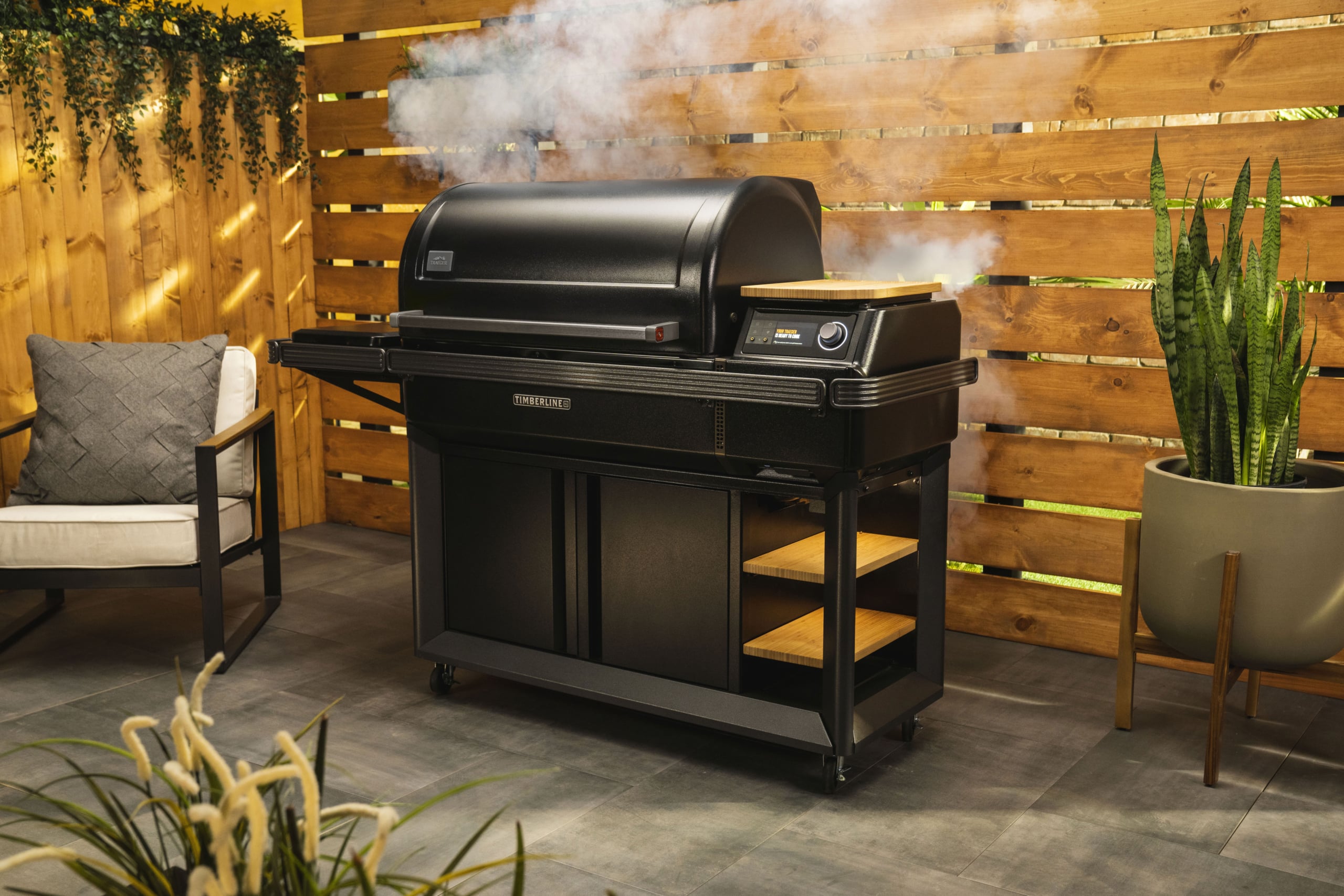 Traeger Timberline XL Pellet Smoker
This masterpiece in meat preparation (veggies too) is like an entire kitchen in one grill, allowing for scorching-hot searing, sauteing, simmering, frying, and more, while promising perfect results every time. And with its intuitive touchscreen display and easy-to-use controls, the Timberline XL Pellet Smoker will make you look like an expert from the get go, while its design ensures easy cleaning and maintenance afterwards.
Thanks to Traeger's more than 30 years of wood-fired innovation, this incredible barbequing behemoth is packed with innovative technology like the WiFIRE technology, which lets you take command of your grill from the couch, down the pub, or on-the-go; and the MEATER Wireless Meat Thermometers, which let you monitor your food's progress from anywhere.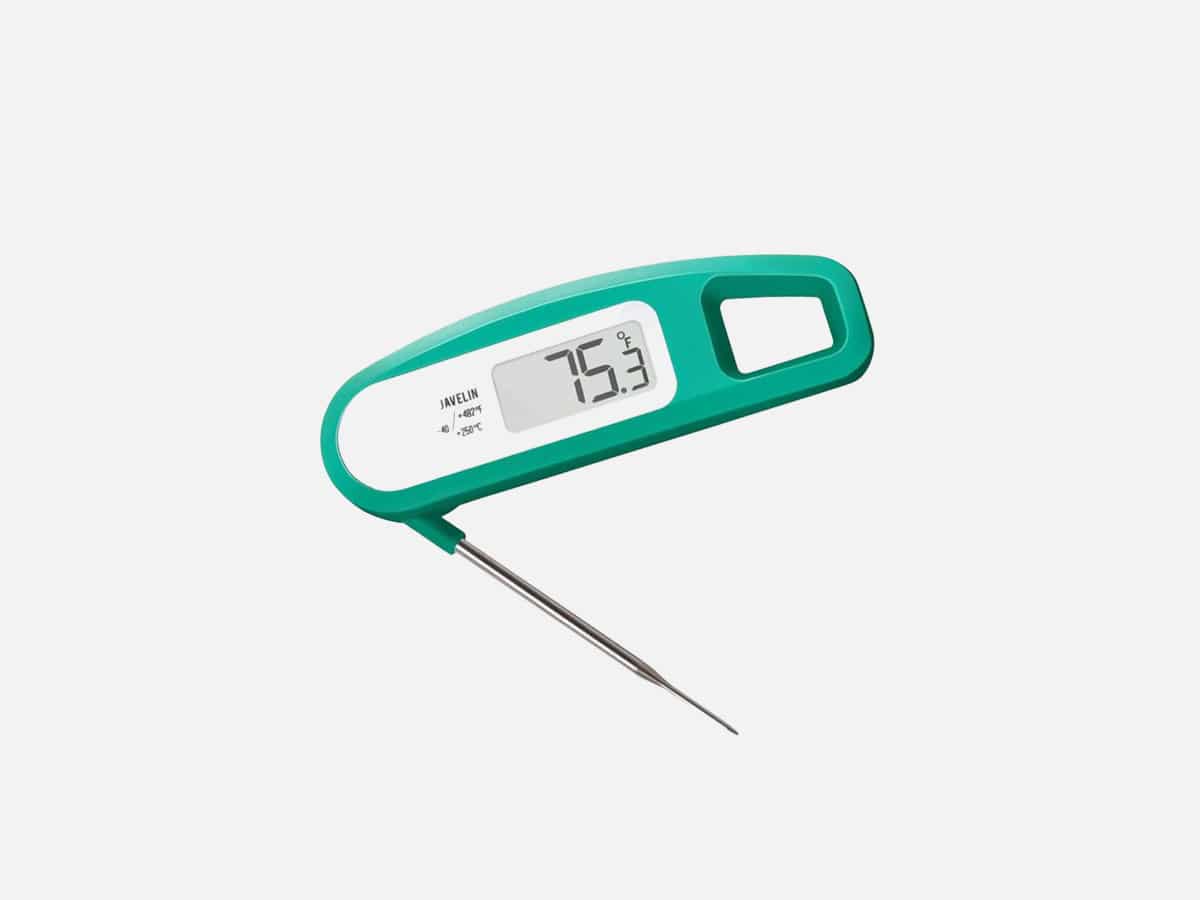 Javelin Instant Read Meat Thermometer
No matter how good your equipment or how confident you are in your ability to sense when something's ready for the table, a really good meat thermometer will always be invaluable. 
Whether you're slapping some steaks on the grill or pulling down the hood for a beautiful roast, this super-reliable compact thermometer features a generously proportioned, easy-to-read display that's ideal making sure everything's on track the next time you have the crew round for a big feed.
Plus, it comes with an integrated magnet, enabling convenient storage on your barbie, fridge or oven, so it's always at hand when required!
RRP: $59.95
Sale Price: $39.95 (Save $20)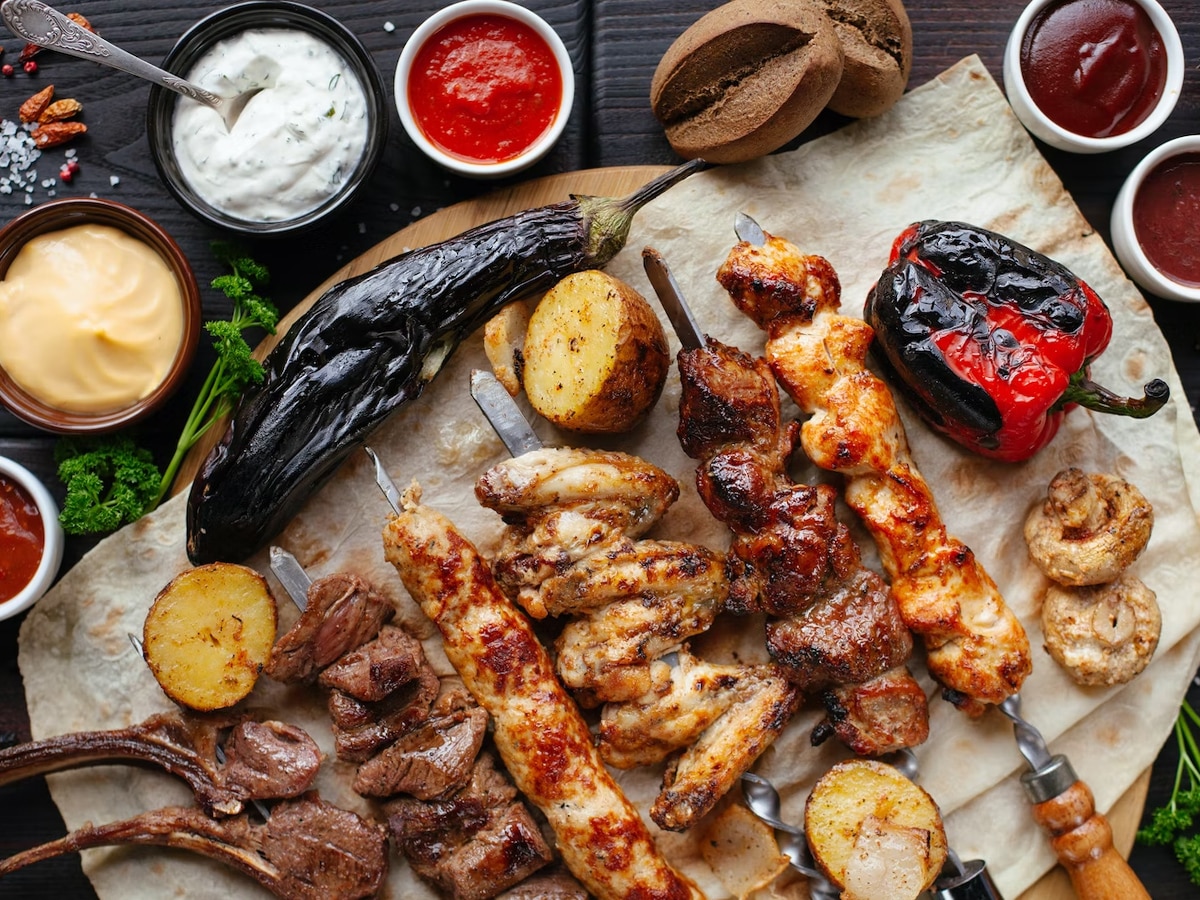 No matter what you need to ensure you're barbeque-ready when summer finally arrives, be sure to check out Barbeques Galore's Black Friday sales here. You're sure to snap up a bargain that'll make you the most popular tong-wielder in town.