16 Best Dessert Places in Sydney
When you're looking for the best desserts in Sydney there are two things you'll want to consider from the start. Number one, the place you're visiting has to have good ice cream, and number two, it has to have good chocolate. A range of good hot drinks, coffee, tea and the like will gain you a few extra brownie points, but above all, you have to satisfy those two cravings. These dessert spots in Sydney as selected by our expert foodies will undoubtedly deliver with a selection of cakes, ice cream and sweets.
Best Sydney Desserts at a Glance
Our list of the best desserts in Sydney goes like this.
Now we've rounded up our favourites, let's check out the complete list.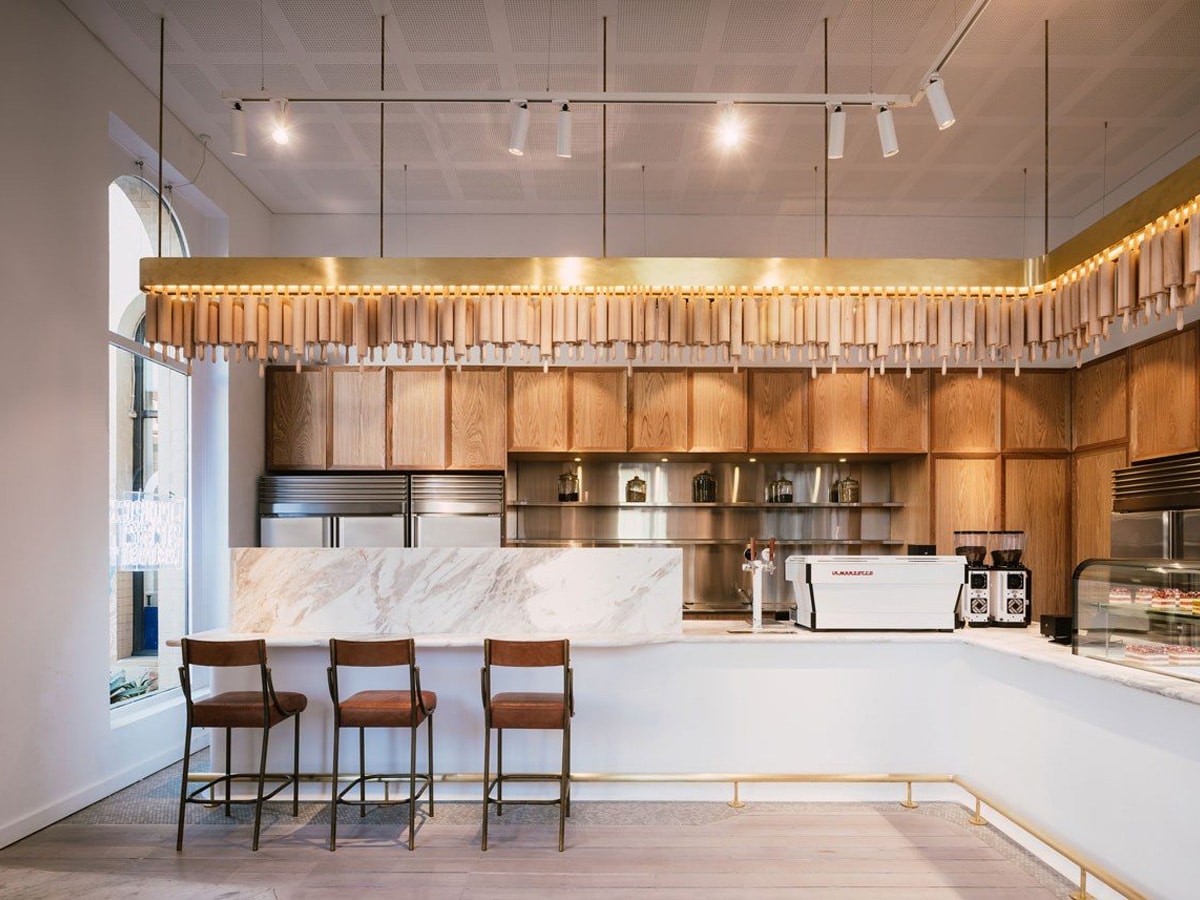 1. Black Star Pastry
Coming from humble beginnings, Black Star Pastry has become a staple around Sydney for some of the best desserts available, including some of the most Instagrammable. The brand has expanded rapidly and you won't have to travel far to find a store with locations, including Sydney CBD, Entertainment Quarter, Newtown, and Rosebury. In terms of dessert, we can't go past their signature watermelon cake that paves the way for the brand, but equally as impressive are their special occasion cakes. The team also caters to gluten-free and dairy-free diets.
Address: Various locations
RELATED: These are the best ice cream and gelato spots in Sydney, bar none.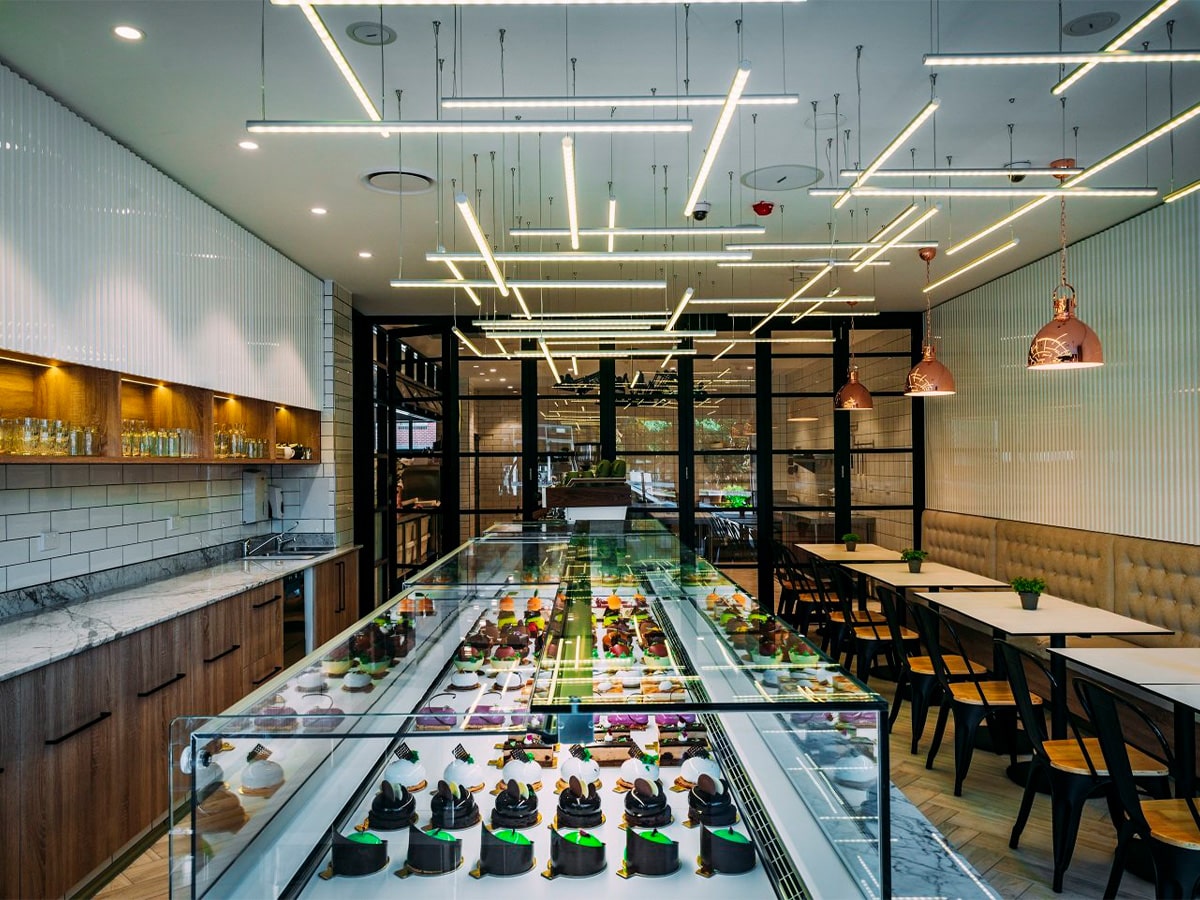 2. KOI Dessert Bar
The Peornomo Brothers have created a split-level dessert oasis in Chippendale that's serving some of the best desserts in Sydney. KOI – which stands for 'Kids of Ike' – is operated by brothers Ronald, Arnold (Masterchef Indonesia judge) and Reynold Poernomo (Masterchef Australia) who've turned the brand into a Sydney staple on the world stage for fine dining dessert options. The venue is renowned for its small, delicate and delicious desserts that look too good to the touch and our current favourite has to be the KOI cheesecakes.
Address: 6 Central Park Ave, Chippendale NSW 2008
Hours: Tues-Sun 11am-10pm
Phone: (02) 9182 0976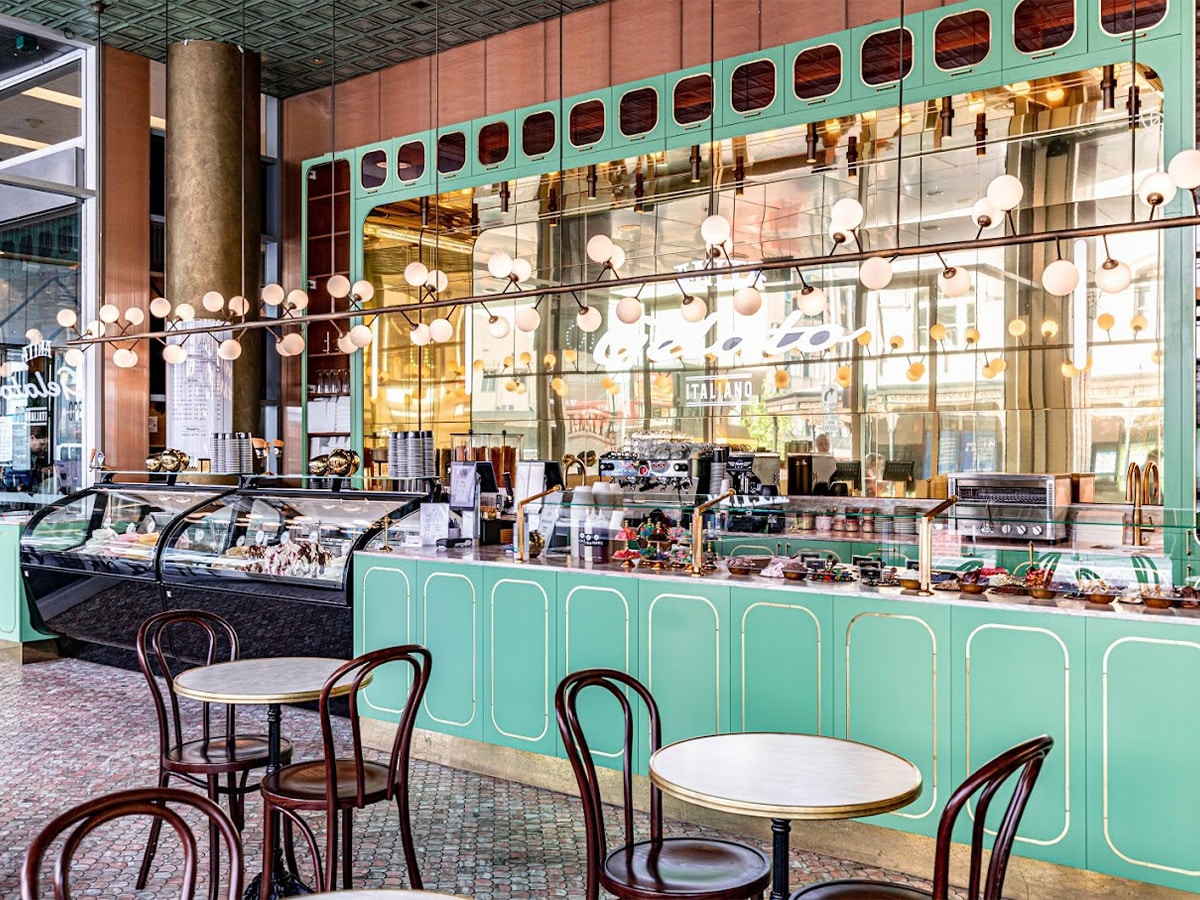 3. ANITA Gelato
Anita's will have you stroking that chin of yours while you attempt to decide between the 150 flavours of delicious gelato flavours. If that hasn't left you already spoilt for choice, it also supplies a mix of gelato, vegan, sugar-free and frozen yoghurt options. For all the vegans out there, try the soy-based Oreo cookies, it is so creamy you could fool your non-vegan friends! With locations across Sydney, you're sure to find an Anita Gelato near you.
Address: Various locations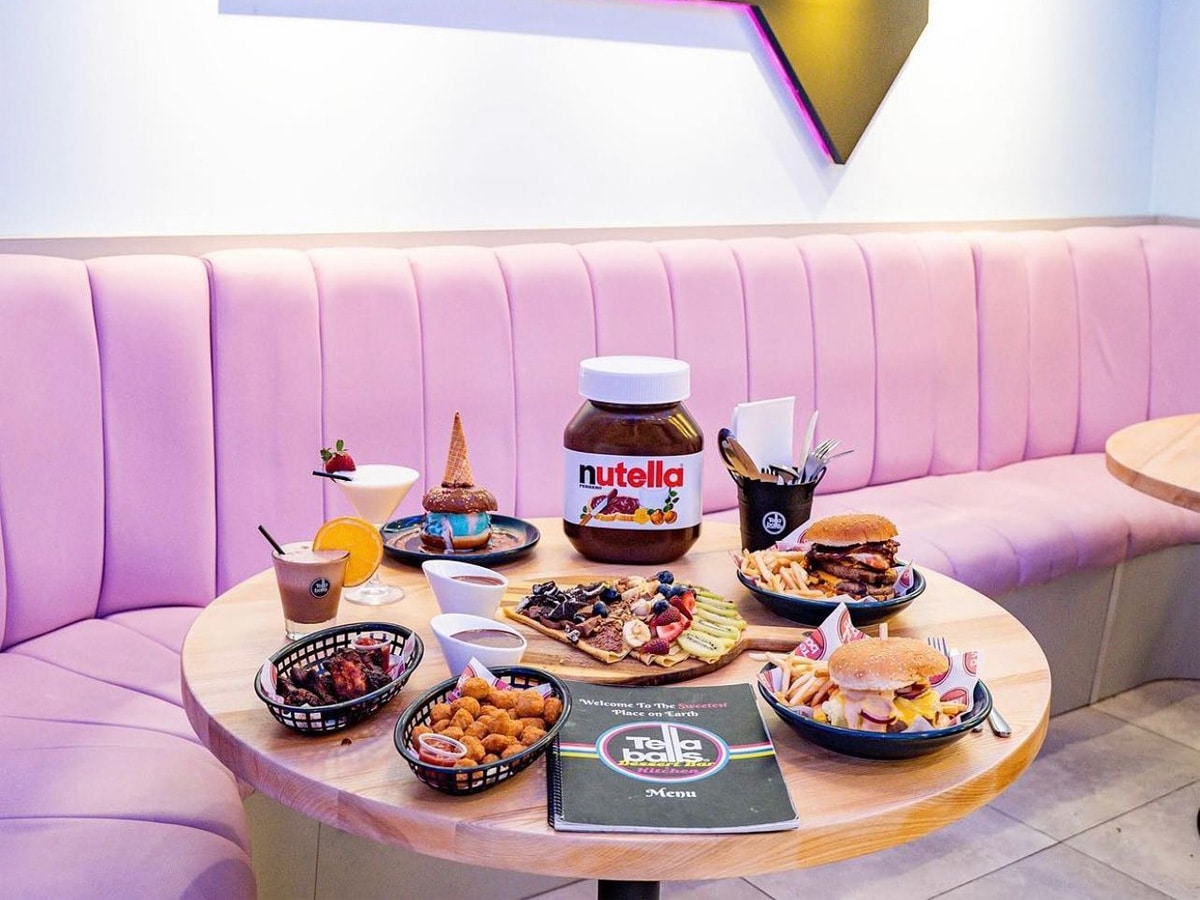 4. Tella Balls Dessert Bar Sydney
Do you love Nutella? If the answer is yes, then a trip to Tella Balls Dessert bar is a must. While most famous for their Tella Balls, a brioche doughnut style ball that comes in heaps of different flavours and is served on shakes, as sliders and other delightful concoctions, they also have all your classic desserts, re-imagined. Think Nutella everything, dessert kebabs and the infamous Tella Fish and Chips (Panko crumbed shallow fried ice cream and doughnut chips.) We recommend the Signature Tella Lasagne— you can choose from Nutella and Golden Gaytime and it is hands-down one of the most sugar-packed treats you will ever have.
Address: Various locations
Tella Balls Dessert Bar Sydney Menu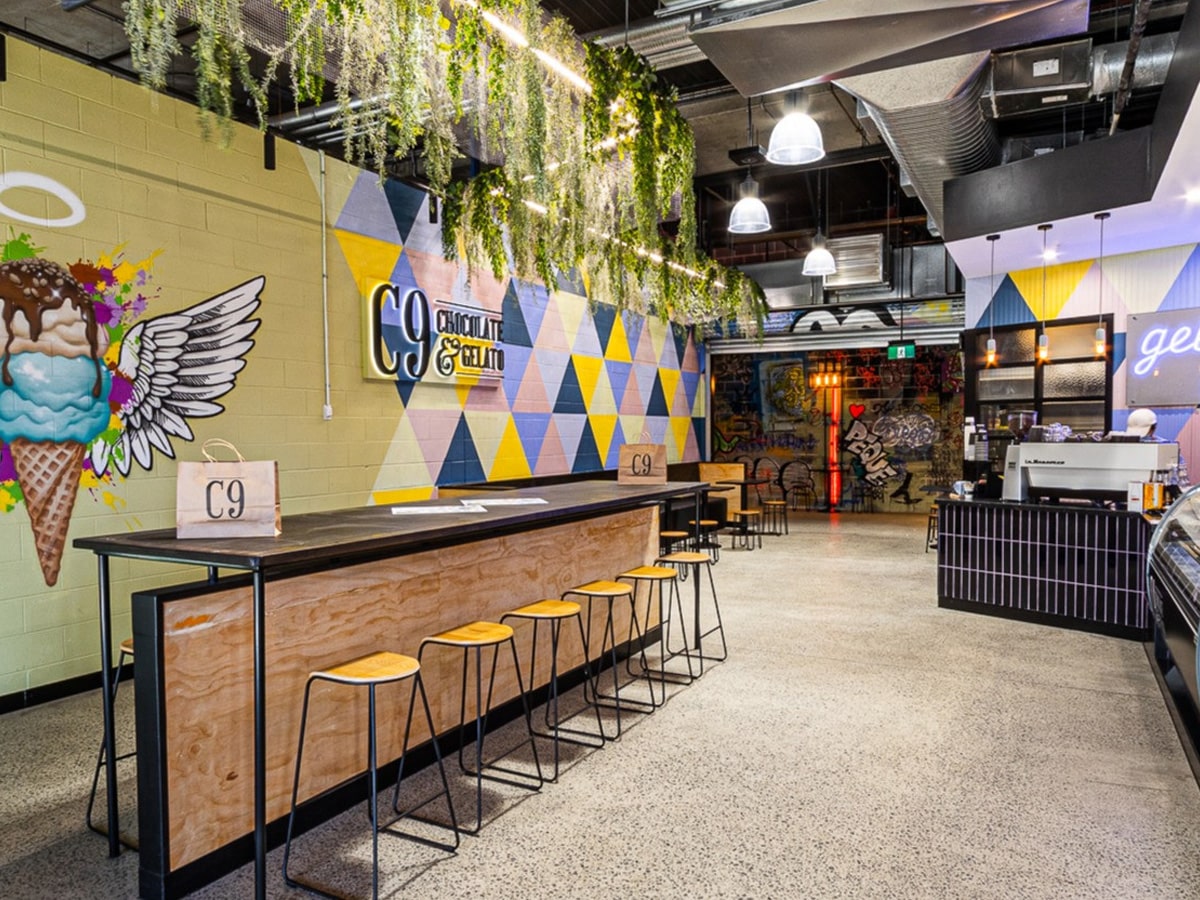 5. C9 Chocolate and Gelato
This gelato and dessert bar offers up delicious gelato, alongside a few other sweet treats, with a difference. With a head gelato maker heralding from Italy with 20 years of experience, you can trust that the gelato here is going to be off the charts. What makes it even better is the innovative, fun, and downright devourable flavours up for grabs and the way they combine them with your favourite treats — think cronut, brownie and doughnut sandwiches, sundaes and epic milkshakes with the works. They also sell gelato cakes and have plenty of stores around Sydney, so you will never have to go without them.
Address: Various locations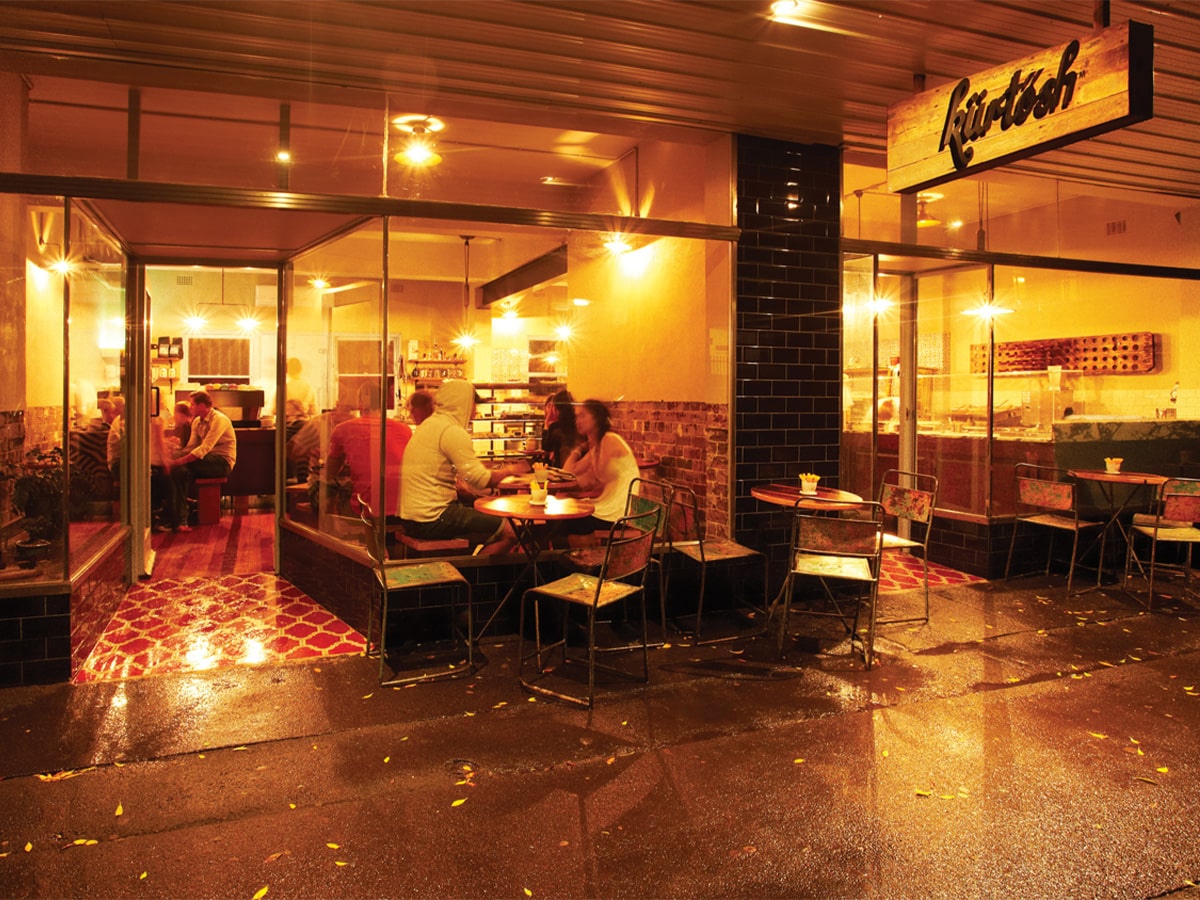 6. Kurtosh
A night out in Sydney is never finished without a stop off at Kürtősh on the way home to grab a Cinnamon Chimney Cake. The name derives from a traditional Hungarian pastry famously known as a chimney cake and has surely become a favourite in the Sydney dessert scene. The café has various locations in Sydney with trays full of freshly baked pastries and cakes. All the stores have front-window views of the dough rolling, shaping and baking – perfect to heighten your appetite! If you haven't tried one yet, do yourself a favour and grab one tonight.
Address: Various locations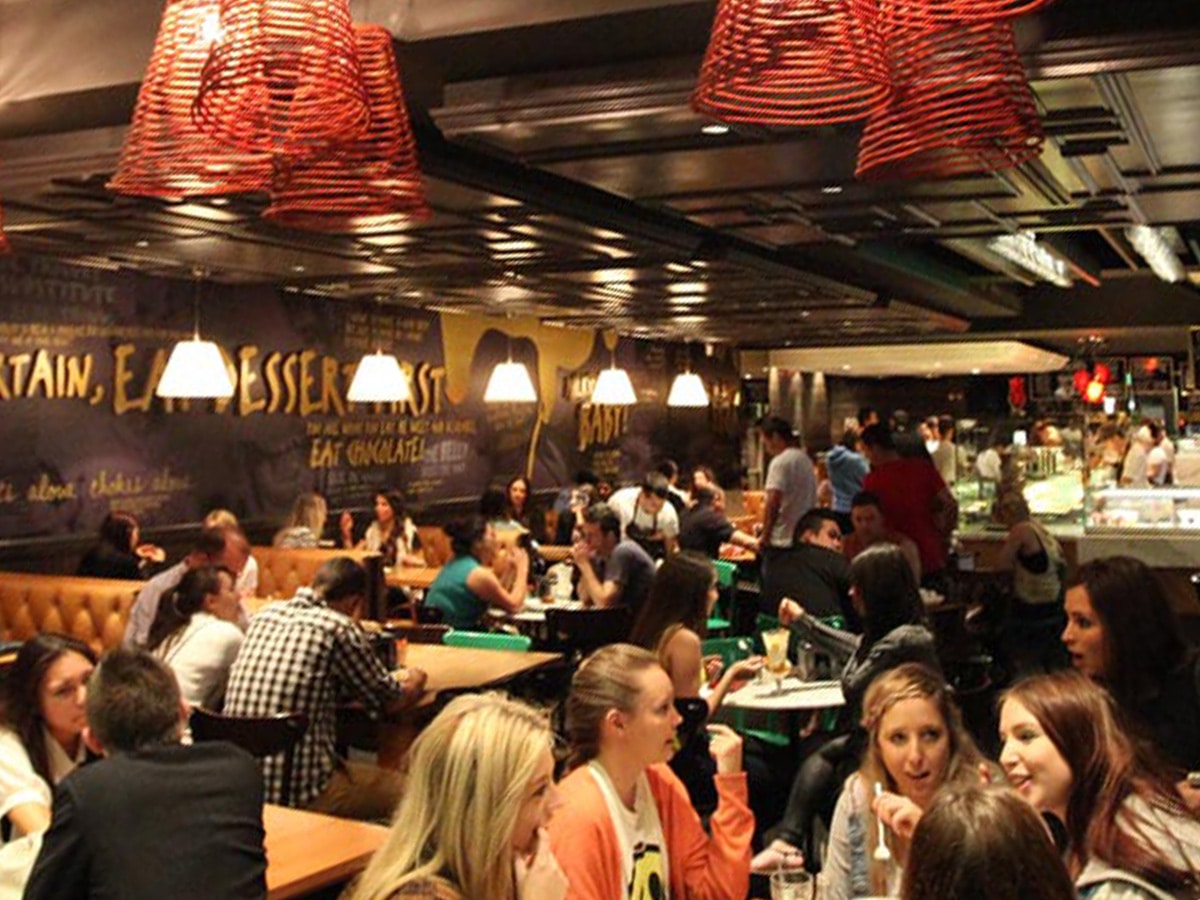 7. Bay Vista Dessert Bar
With a menu packed with pretty much every dessert under the sun, Bay Vista in Parramatta knows what's up when it comes to satisfying those inevitable sugar cravings. They truly have it all, from sweet and savoury crepes, pancakes, waffles, cakes, ice cream and fondue. Bonus points to these guys for also offering a few light, non-sugar-packed meals too, perfect for that (weird) friend that claims they don't have a sweet tooth.
Located in: Meriton Suites Church Street, Parramatta
Address: Altitude Building, 1/330 Church St, Parramatta NSW 2150
Hours: Mon-Thur 10am-12am, Fri 10am-1am, Sat 8am-1am, Sun 8am-12am
Phone: (02) 9056 2775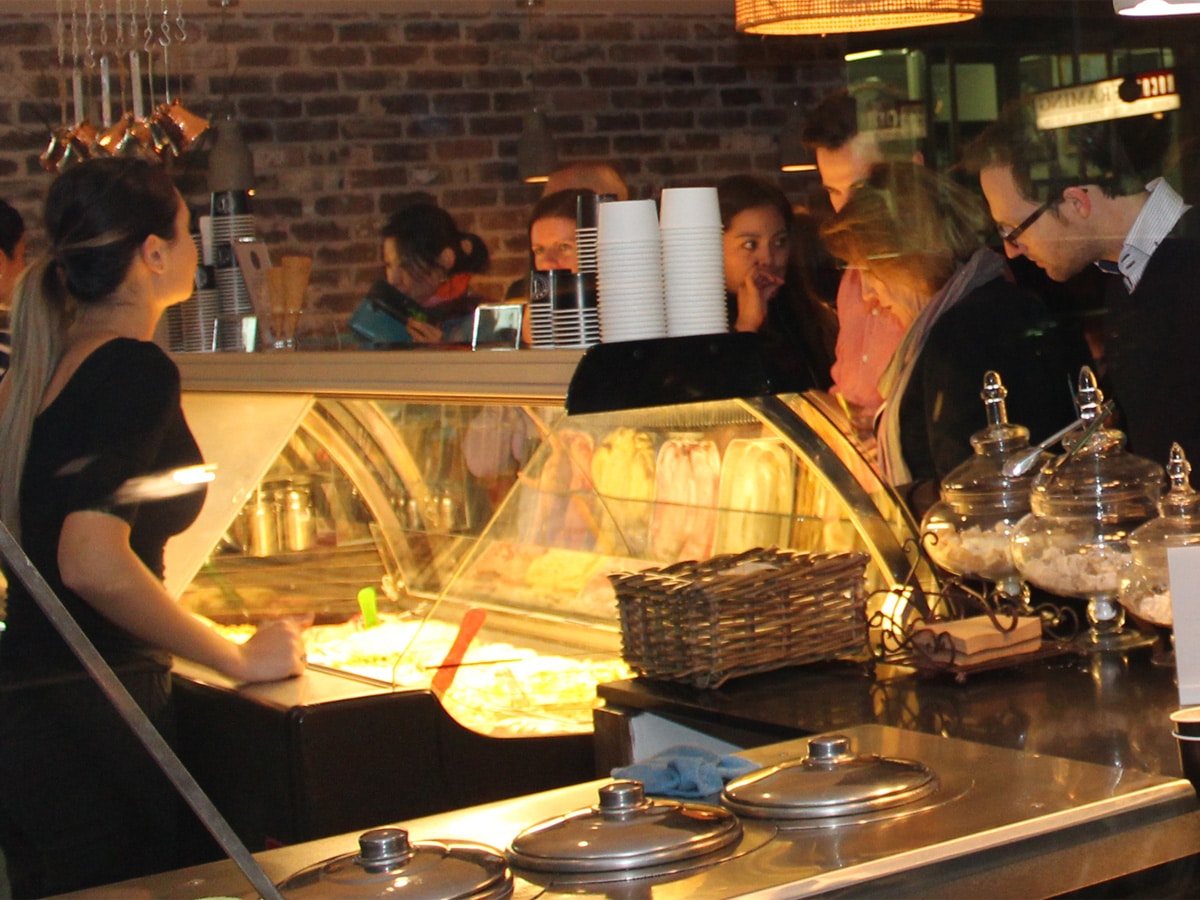 8. Hakiki
Have you ever experienced the wonder that is Turkish ice cream? If the answer is no, we think you should head to Hakiki pronto to see what all the fuss is about. Choose from traditional offerings — plain ice cream with a sprinkling of powdered pistachio, served with a knife and fork, and discover the secret ingredient that gives Turkish ice cream its delicious creaminess and melt-resistant quality, salep, which is the dried, powdered root of an orchid that is found in Southern Turkey. And, what better way to thank owners Nev and Zeynep Bagriyanik for bringing these exotic and ancient flavours to the streets of Sydney, than devouring the deliciousness that is their menu?
Address: Shop 1/63/71 Enmore Rd, Newtown NSW 2042
Hours: Mon-Thur 11:30am-10:30pm, Fri 11:30am-11:30pm, Sat 11am-11:30pm, Sun 11am-10:30pm
Phone: (02) 8040 1676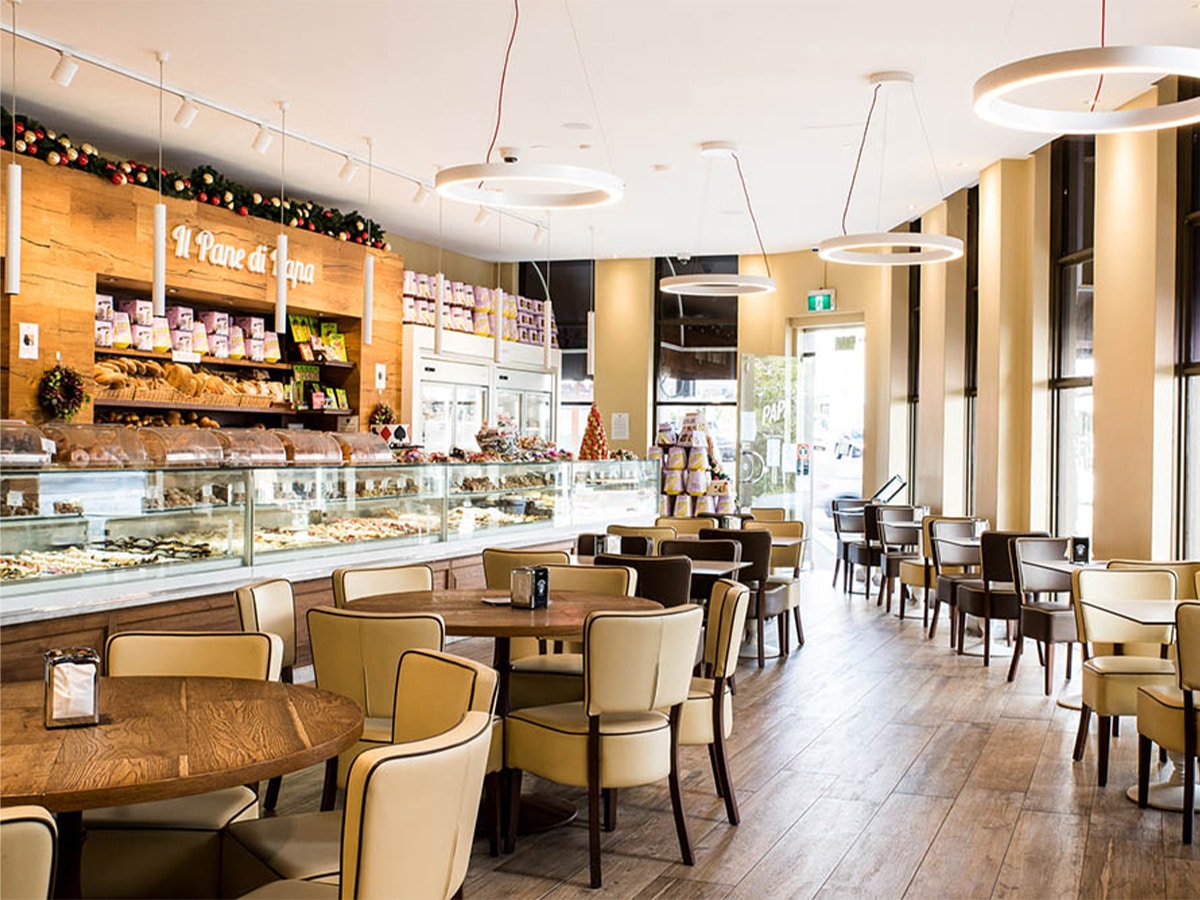 9. Pasticceria Papa
If you're looking for the most authentic Italian desserts in Sydney you simply can't look past Papa's, and you won't have to look far, with locations in Haberfield, Five Dock and Bondi Beach. While the baked ricotta cake is unarguably one of Sydney's best desserts, there's more than enough on offer to delight even the toughest of tastebuds. Boasting a range of sweet and savoury options (the Cannoli is one of the best in Sydney) there's a reason Papa's has become a household name across the harbour city.
Address: 145 Ramsay St, Haberfield NSW 2045
Hours: Mon-Tues 7:30am-6pm, Weds-Thurs & Sun 7:30am-9:30pm, Fri-Sat 7:30am-11pm
Phone: (02) 9799 9531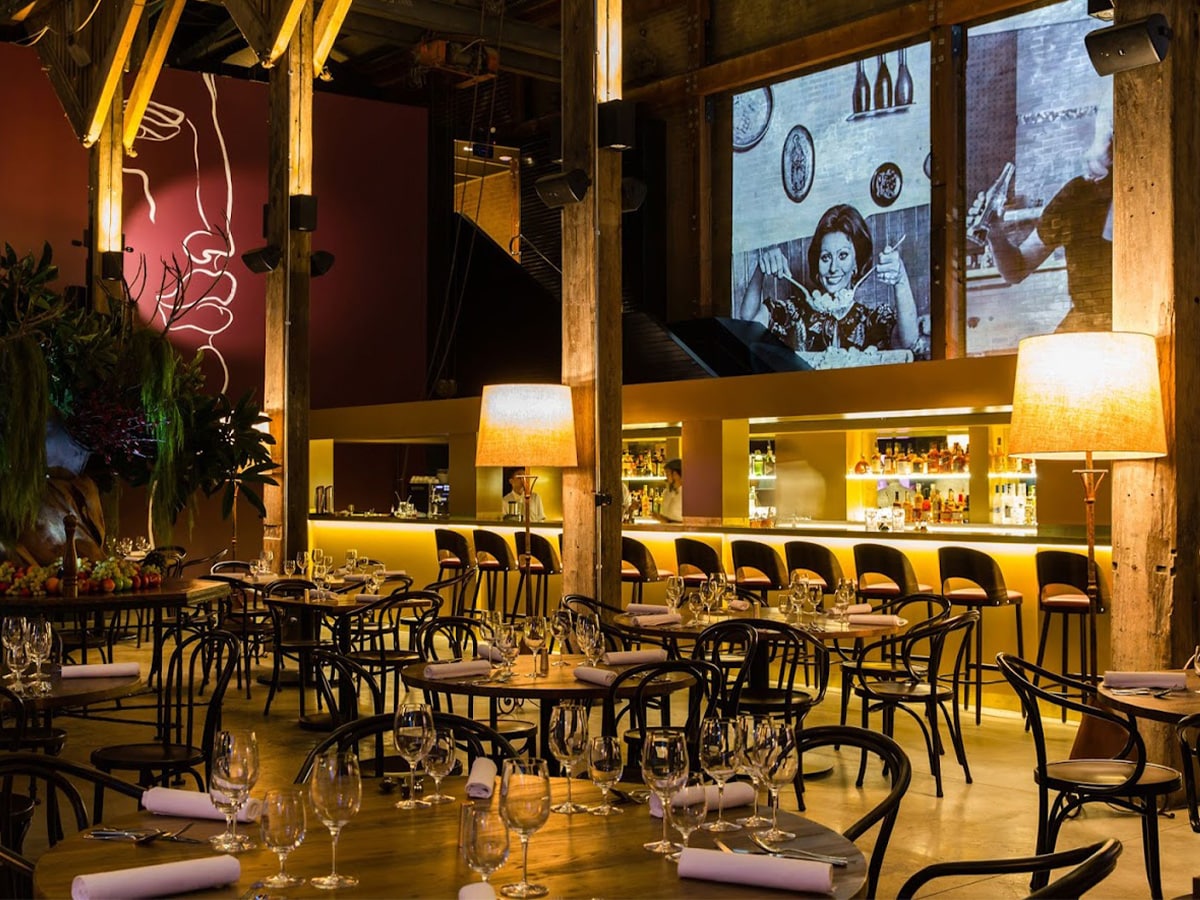 10. Restaurant Bar M
Bar M offers a youthful expression of traditional Italian cuisine, and its dessert menu doesn't skip a beat as expected. The huge historic warehouse space has been reimagined to create a fun, relaxing atmosphere to create some of the best desserts in Sydney. We can't go past how the team at Bar M perfect the classic tiramisu and affogato, however, other favourites of ours include liquid desserts such as Snow White (Vodka, White Chocolate, Irish Cream, and Roses) or the Tiramisu Martini (Patron XO Cafe, Irish Cream, Brewed Coffee, Coffee Liqueur and Cream).
Address: 10 Neild Ave, Darlinghurst NSW 2010
Hours: Tues-Sat 5-11pm
Phone: (02) 9357 7750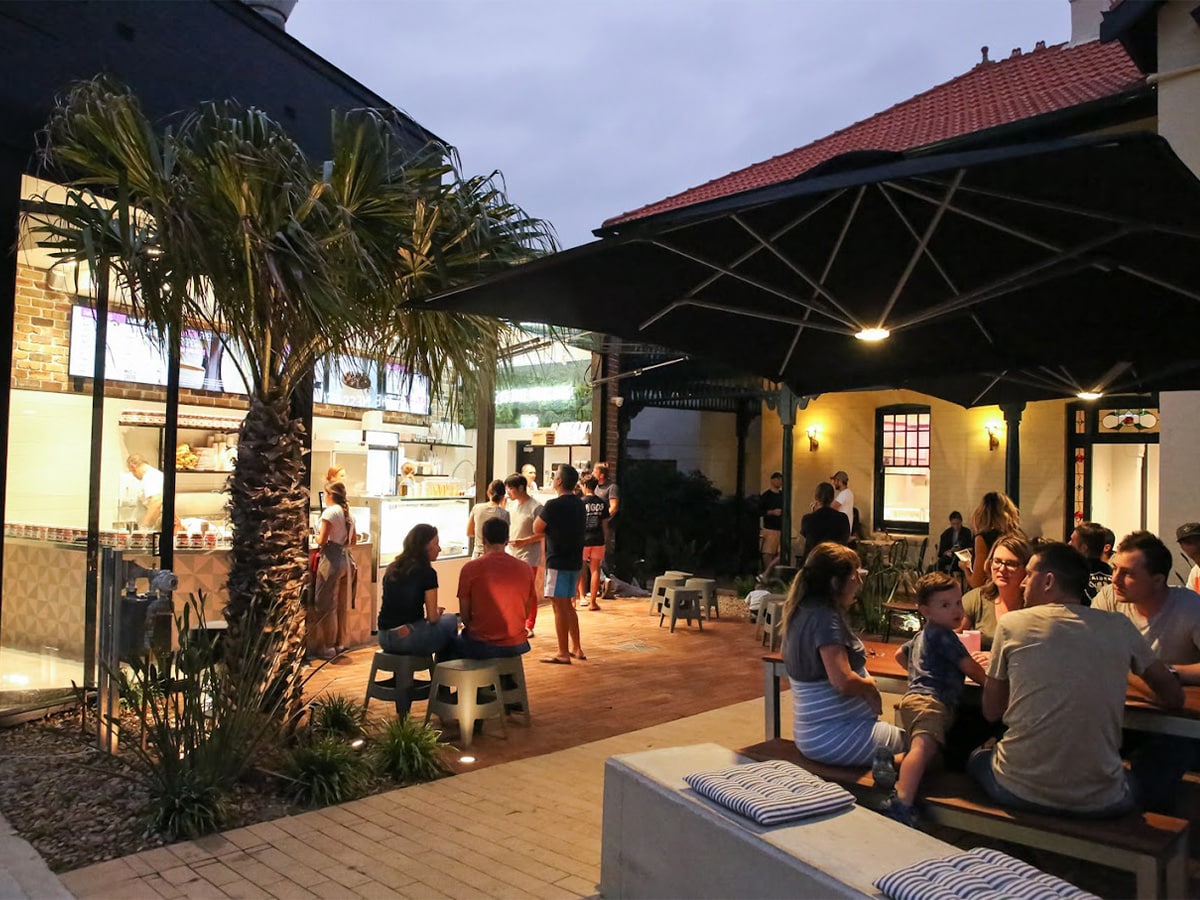 11. Love Crepe Drummoyne
This dessert spot in the Sydney suburb of Drummoyne specialises in bespoke, signature hand-held crepes as well as house-made gelato and waffle balls. The flavours found here are a recreation of the Greek creperies that crowds of holiday goers flock to during the long, indulgent summer days. Our favourite is the Elle crepe, filled with Nutella, strawberry crème, crushed strawberries and crushed Oreos.
Address: 216 Lyons Rd, Drummoyne NSW 2046
Hours: Tues-Thurs & Sun 3-10pm, Fri-Sat 3-11pm
Phone: (02) 8033 0814
Love Crepe Drummoyne Instagram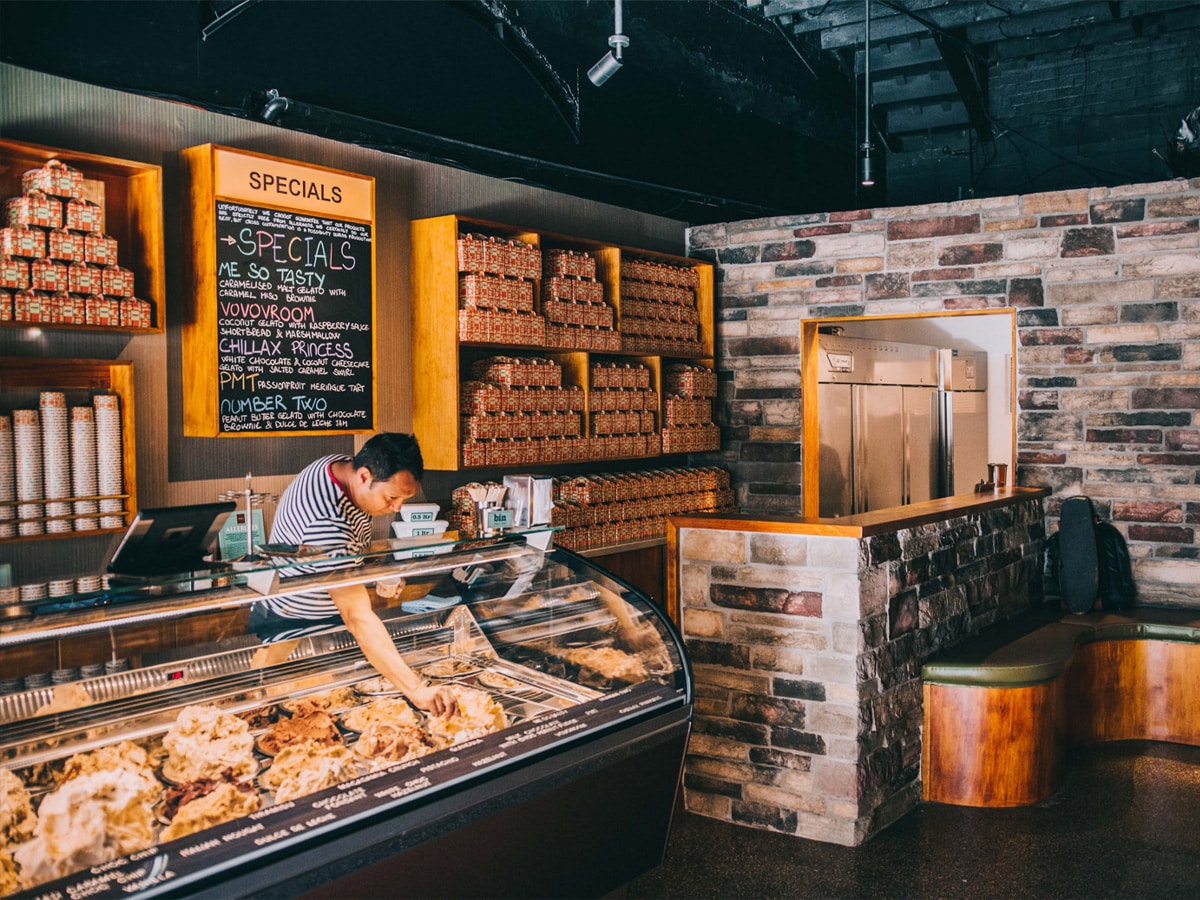 12. Gelato Messina
While Messina is well known for producing some of the best Gelato in Sydney the brand is also a one-stop shop for the best Ice Cream cakes. Not only are they delicious, but they're perfect for special occasions and the Dr Evils Magic Mushroom is a personal favourite of ours with dark chocolate gelato, peanut cookies, dulce de leche, flourless chocolate sponge, popping candy, and a red chocolate glaze and white chocolate dots. With locations around Sydney, there's bound to be one around the corner from you.
Address: Various locations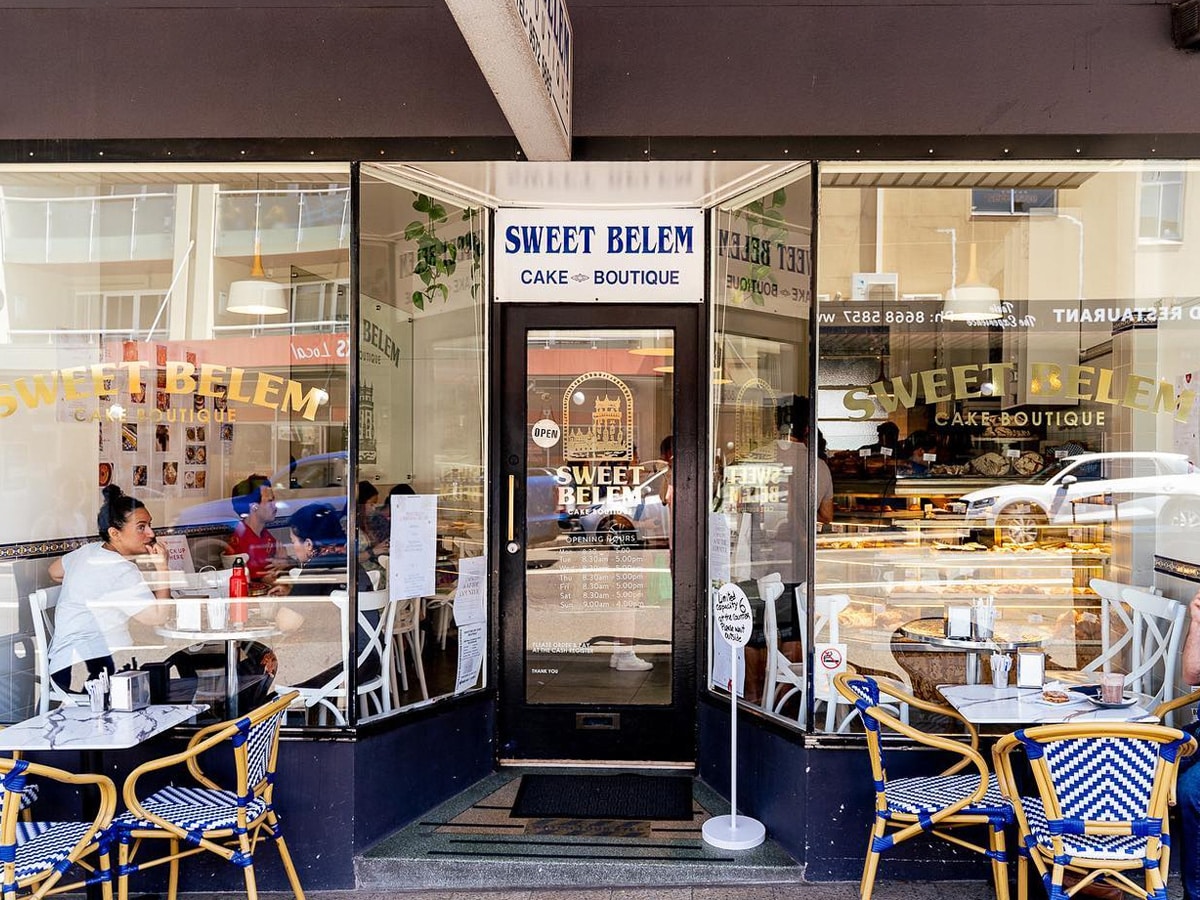 13. Sweet Belem Cake Boutique
If boutique cakes are on your radar for the best desserts in Sydney, you simply can't look past Sweet Belem's yummy selection. Not only does the cake boutique provide a delectable range of classic cakes, but it is also renowned for its Portuguese tarts that are authentic, flaky and oozing with warm custard upon the first bite. Other favourites of ours include the Portuguese lamington with egg jam, you'll have yourself convinced you're back roaming the streets of Lisbon.
Address: 35B New Canterbury Rd, Petersham NSW 2049
Hours: Mon-Sat 8:30am-5pm, Sun 9am-4pm
Phone: 0499 519 838
Visit Sweet Belem Cake Boutique Menu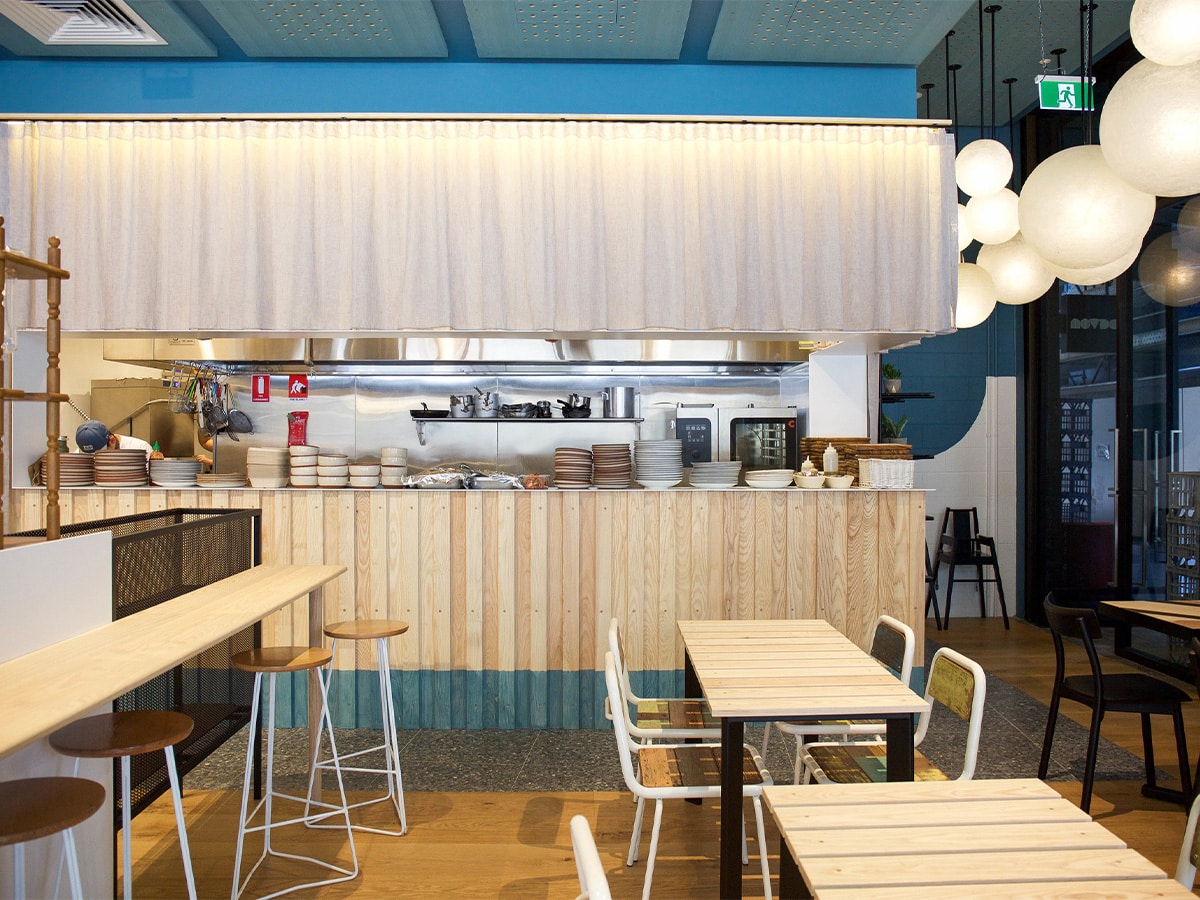 14. Devon Cafe Barangaroo
Devon Café has locations in Surry Hills, Barangaroo and North Sydney, effortlessly combining fine dining with some of the best desserts in Sydney. Along with traditional brunch fare, Devon's selection of cakes and pastries is the perfect excuse for a sweet treat after your midday fuel. Favourites of ours include the Matcha Cheesecake (that tastes as good as its sounds, as well as the classic Hokkaido milk soft serve).
Address: 19/200 Barangaroo Ave, Barangaroo NSW 2000
Hours: Mon-Fri 7:30am-2:30pm, Sat-Sun 9am-2:30pm
Phone: (02) 9262 4660
Visit Devon Cafe Barangaroo Menu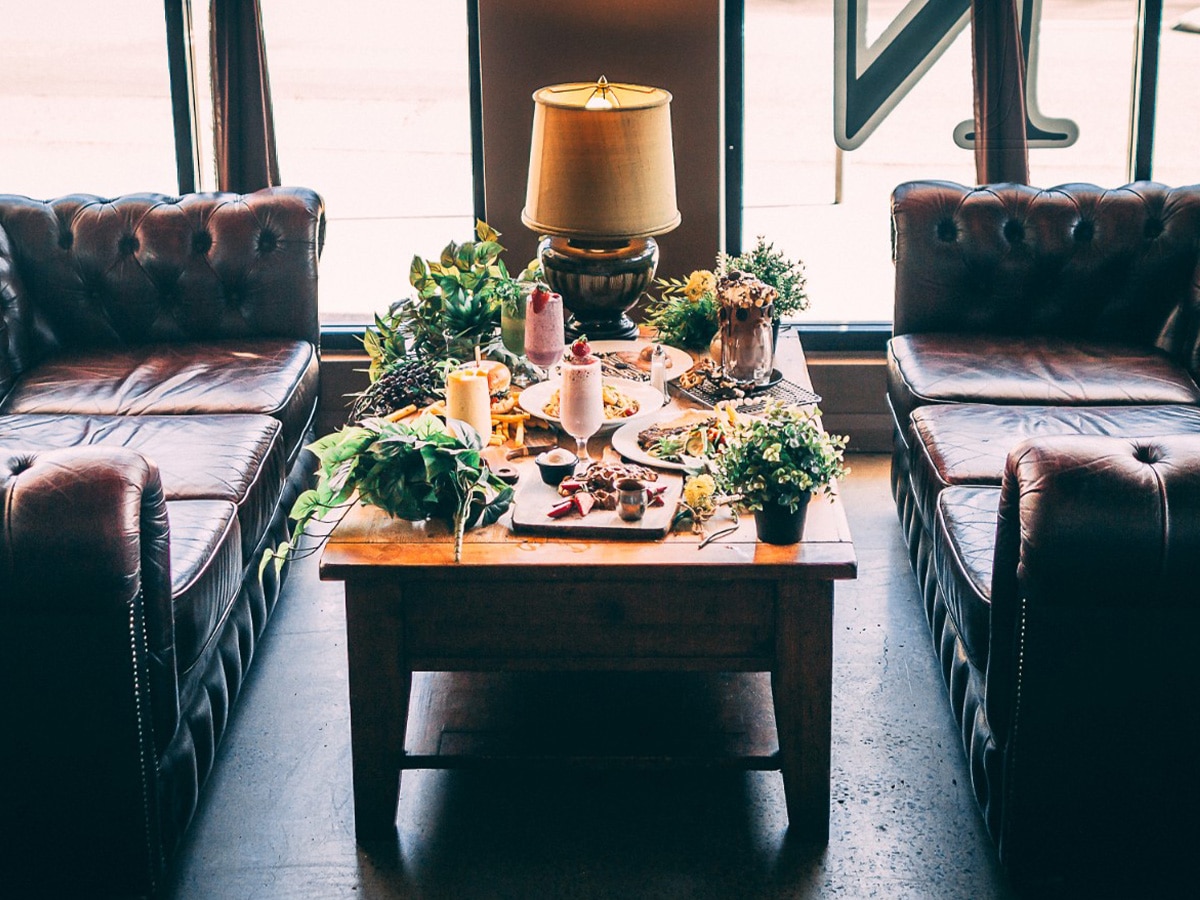 15. Sir Braxton Chocolate Bar
Chocaholics, rejoice! Sir Braxton Chocolate Bar is quite literally what your chocolate dreams are made of. Located in Rockdale, the menu here is full of waffles, crepes, candied pizza, chocolate pasta and of course, the chocolate fondue of your dreams. However, to balance things out, they also have a breakfast and lunch menu with some savoury options. We can't go past the chocolate nachos – it's one of those things you just have to try for yourself to truly know how decadent and tasty it is.
Address: 2/13-19 Bryant St, Rockdale NSW 2216
Hours: Mon-Sun 8am-10pm
Phone: (02) 8542 6422
Visit Sir Braxton Chocolate Bar Menu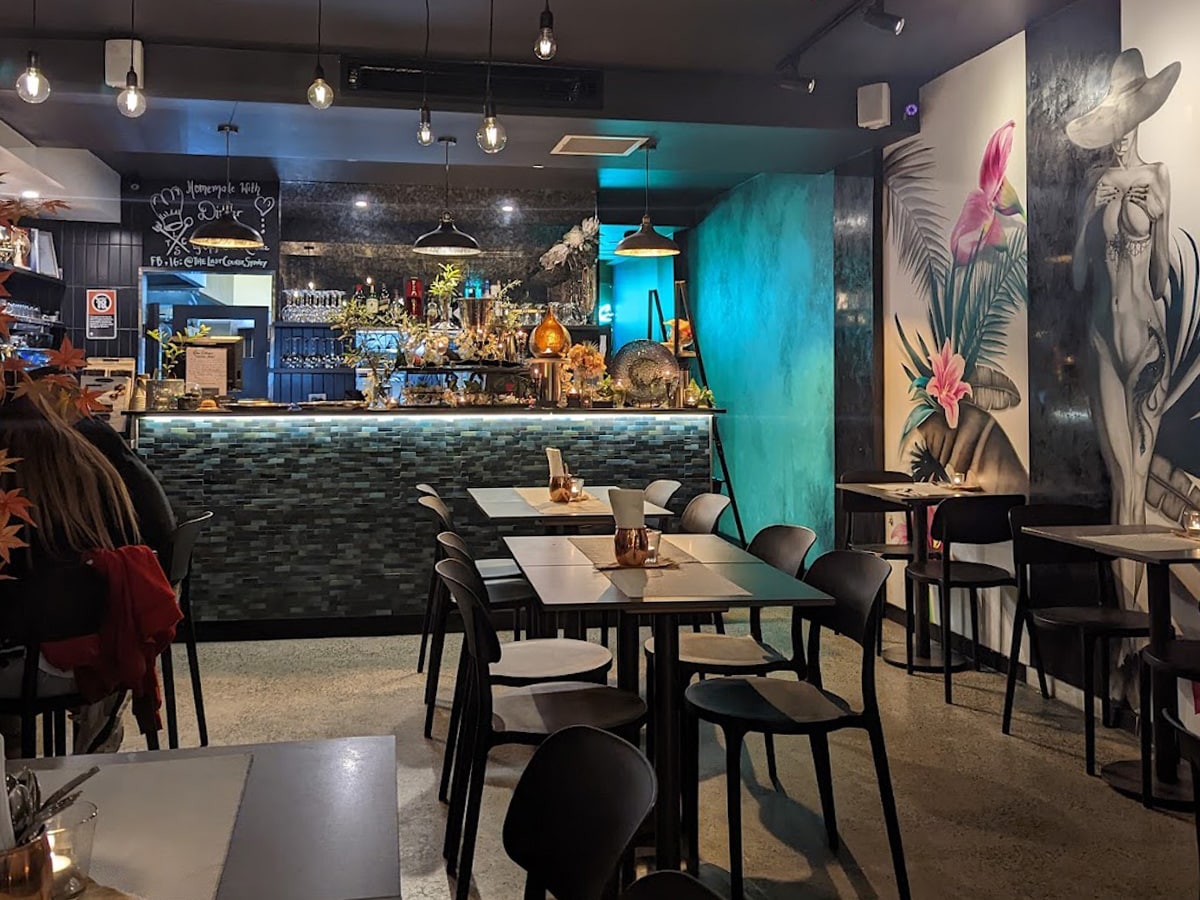 16. The Last Course
The Last Course is Enmore's answer to your classic, age-old dessert bar, which is why we love it. There are no futuristic dessert concoctions going on here, instead, you can expect a more traditional, and a little bit fancy, dessert menu, including crème brulée, fruity sundaes and delicious cakes paired with the perfect ice cream to complement the rich flavours. You really can't go wrong with a visit to The Last Course, and if you're looking for somewhere to take mum and dad, we're pretty sure they will feel right at home here.
Address: 175 Enmore Rd, Enmore NSW 2042
Hours: Tue-Fri 6-11:30pm, Sat 5pm-12am, Sun 6-11pm
Phone: (02) 8964 2696
Visit The Last Course Instagram
How Man of Many Chose the Best Desserts in Sydney
Hailing from Sydney, the editorial team at Man of Many has had the opportunity to take a few nights out of the week and sample some of the best dessert bars in the city. And where they haven't had a chance to visit, they've turned to food critics and expert reviews in compiling their list. Man of Many's editors have taken into account, pancakes, chocolate quality, ice cream, price point, and location in compiling their list. They've also made a concerted effort to highlight a few dessert spots outside the CBD. Now, let's check out the list below.
Alternatives to These Dessert Places in Sydney
If it's a little early for dessert and you're looking for other things to do in and around Sydney, we've got you covered with some of the options listed below. You can also check out our list of fun things to do in Sydney. If you're looking for a more specific cuisine, check out our list of Mexican restaurants in Sydney or the best burgers in Sydney. If you're full, we can also help you with your search for the best rooftop bars in Sydney or show you the best Sydney museums.
Desserts in Sydney FAQs
Who sells the best cakes in Sydney?
While there are a number of terrific cake stores in Sydney, the top-rated venue according to Google Reviews is Sweet Belem in Petersham. The store has a massive array of different cakes for every occasion.
Where's a good dessert bar in Sydney?
If you are looking for a great dessert bar in the Sydney CBD, Koi Dessert Bar is your best bet. Hidden down the Kensington Lane food district, this stunning venue has a host of sweet treats and fusions flavours.
What's Sydney's best ice creamery?
For some of the best ice cream in Sydney, head to Cremeria de Luca, or local favourite Gelato Messina.
You'll also like: