If you're searching for the best cafes in Sydney, you'll need to pay a visit to Pina Potts Point, the Goodsline Cafe or Mecca Coffee. Sydney-siders have an undying love for coffee shops and they aren't ashamed of it. People come from near and far to sip freshly roasted coffee and that's why our expert team of coffee baristas and editors have directly sampled amazing coffee, compiling an independent list of their favourite cafes in Sydney. When you're asking yourself, where's the best coffee near me? Never fear, the answer is below.
Best Cafes In Sydney at a Glance:
Our list of best cafes in Sydney goes like this.
Now we've had a look at our favourites, let's check out the best
1. Pina Potts Point
It's not every day a Sydney cafe receives the praise of a legendary chef Nigella Lawson, but if it had to be one, we'd of guessed it was Pina Potts Point anyway. This is our favourite cafe in Sydney, and it has been since discovering the hole in the wall some years ago thanks to the keen eye of chef Big Sam Young. In theory, Pina serves as the overflow spot for its sister Room Ten (right next door), however, it's a special place in its own right with one of the best Avo Toasts in Sydney and a host of must-try specials such as XO tofu scramble with labneh and shallot kimchi. Our only recommendation would be to arrive early, we've seen some of the biggest queues here. The cat is officially out of the bag on this one.
Address: 4/29 Orwell St, Potts Point NSW 2011
Hours: Mon-Sun 7am-3pm
Phone: 0432 445 342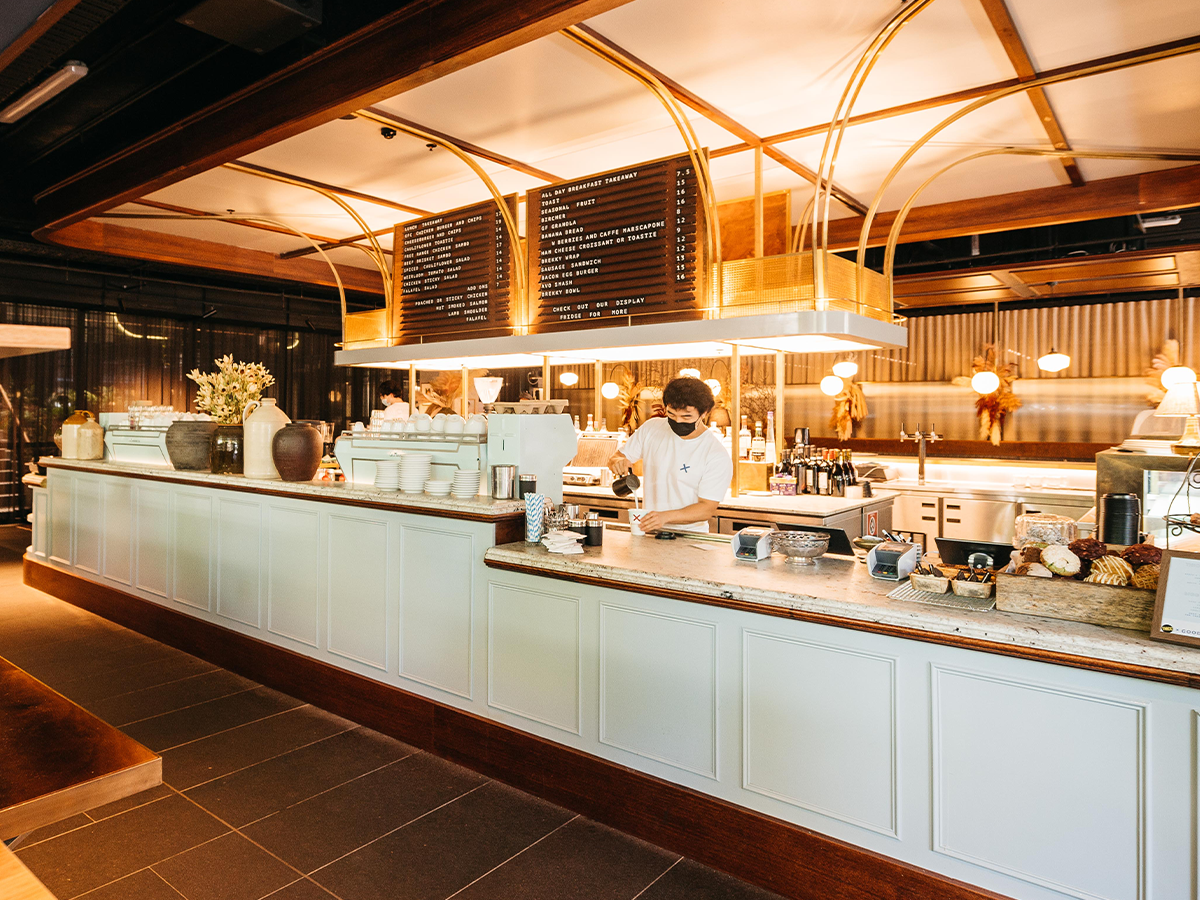 2. The Goodsline Cafe
We'd argue that former co-founder of The Grounds, Jack Hanna, is responsible for changing Sydney's cafe scene so it's no wonder we see him at the pointy end of our list of best Sydney cafes. Jack  – who also happens to be a world latte champion – re-launched The Goodsline in 2021 after enduring countless lockdowns. The brunch menu is brasserie-style, designed by Chef Chris Evanges (formerly Watsons Bay Hotel) and Chef Jason Roberson to cater for early risers and brunch aficionados, think classic french toast with espresso Marscapone, caramelised walnuts and orange curd; Mushrooms chermoula, and cauliflower toastie with three cheeses and whole-grain mustard; or maybe something for your pooch? They've got that covered too.
For more information about The Goodsline Cafe check out our feature article right here.
Address: 19A Harris St, Pyrmont NSW 2009
Hours: Mon-Fri 7:30am-3pm, Sat-Sun 8am-3pm
Phone: (02) 8488 1557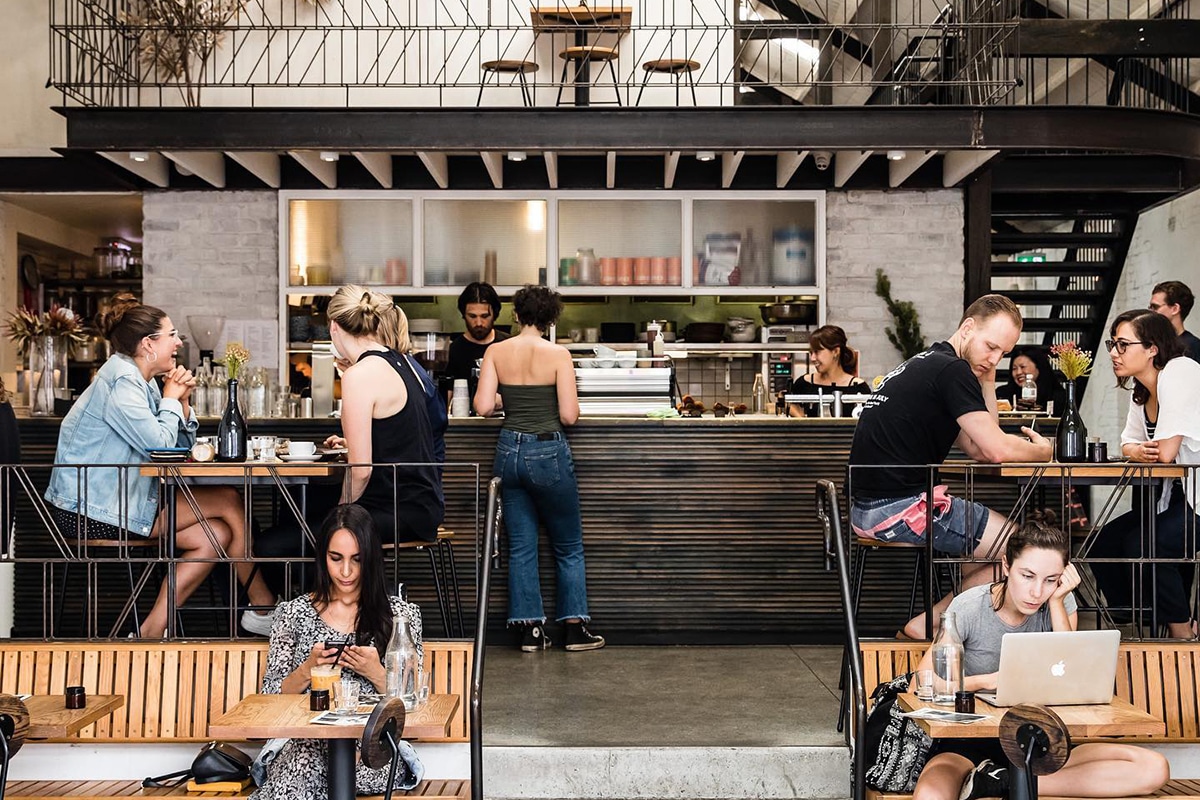 3. Mecca Coffee
You aren't a true cafe lover unless you've visited Mecca Coffee in Alexandria. The team at Mecca are coffee roasters, brewers and cafe lovers. But, they don't forget to feed the coffee-craving masses, with plenty of traditional brunch classics on a perfectly simple menu. The coffee that is roasted on-site changes, which means you'll never get bored!
Address: 26 Bourke Road, Alexandria
Hours: Monday- Friday 7.30 am – 3 pm, Saturday & Sunday 8 am – 3 pm
Phone: (02) 9806 3030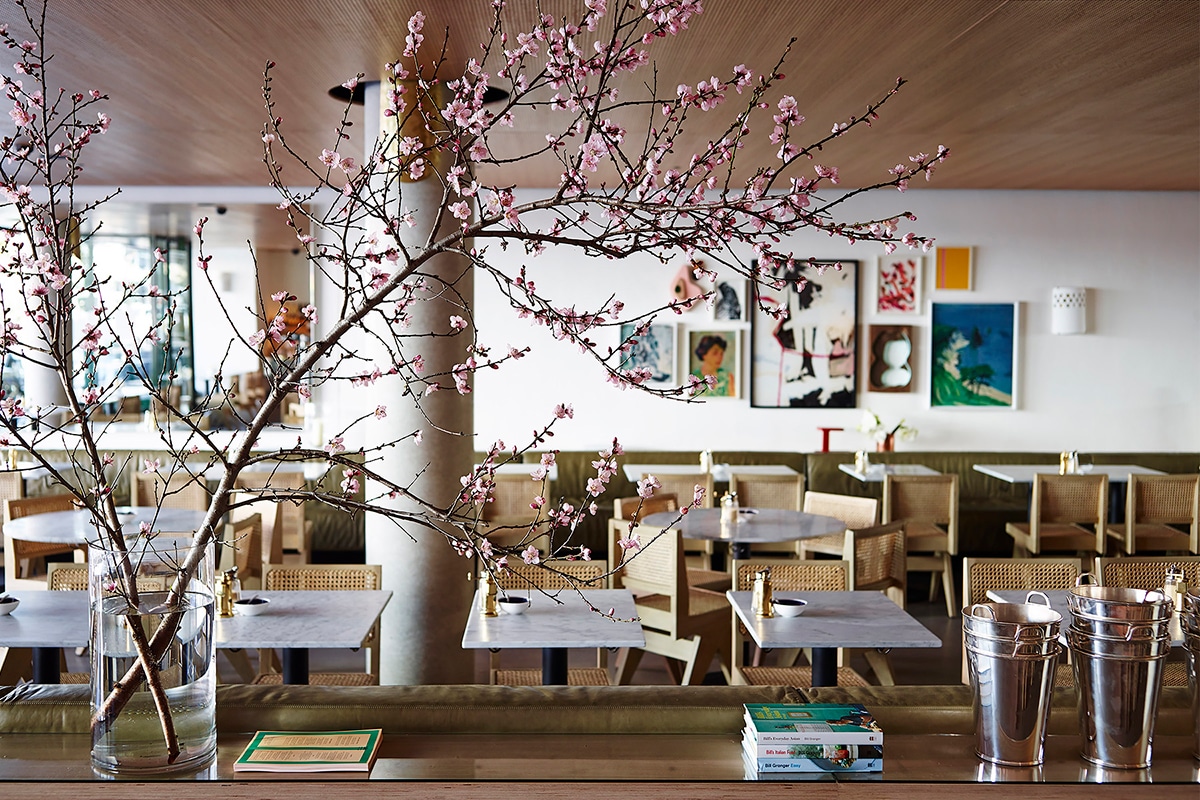 4. Bills
We think walking a beeline from the beach straight to breakfast is one of life's greatest pleasures. At bills, you can do just that. Setting a fierce precedent for Sydney brunch culture, bills have firmly established scrambled eggs and corn fritters as part of Sydney's DNA. The space is relaxed and the food is fresh, a perfect spot to take your global friends for the quintessential Sydney café experience.
Address: 79 Hall Street, Bondi
Hours: Monday – Friday 7 am – 10 pm, Saturday & Sunday 7.30 am – 10 pm
Phone: (02) 8412 0700
5. Odd Culture Newtown
Launched in November 2020, Odd Culture Newtown has been the group's biggest project to date and fast become one of Newtown's best cafes and wine bars. When you walk in the front door of the venue you're immediately treated to a view of the two-level, hybrid space that boasts a bar, restaurant, and now cafe. We recently had the chance to come in and sample their all-new British-inspired breakfast menu with classics like a good ol' Bacon Butty found alongside sweet and salty atom bombs like the buttermilk pancakes with banana and miso caramel sauce If you're in Newtown for a spot of vintage shopping, this is the place to hit first.
To read our full breakdown of the breakfast menu, check out this edition of Monday Munchies.
Address: 266 King St, Newtown NSW 2042
Hours: Mon-Wed 7am-12am, Thur-Sat 7am-2am, Sun 7am-10pm
Phone: (02) 8317 3057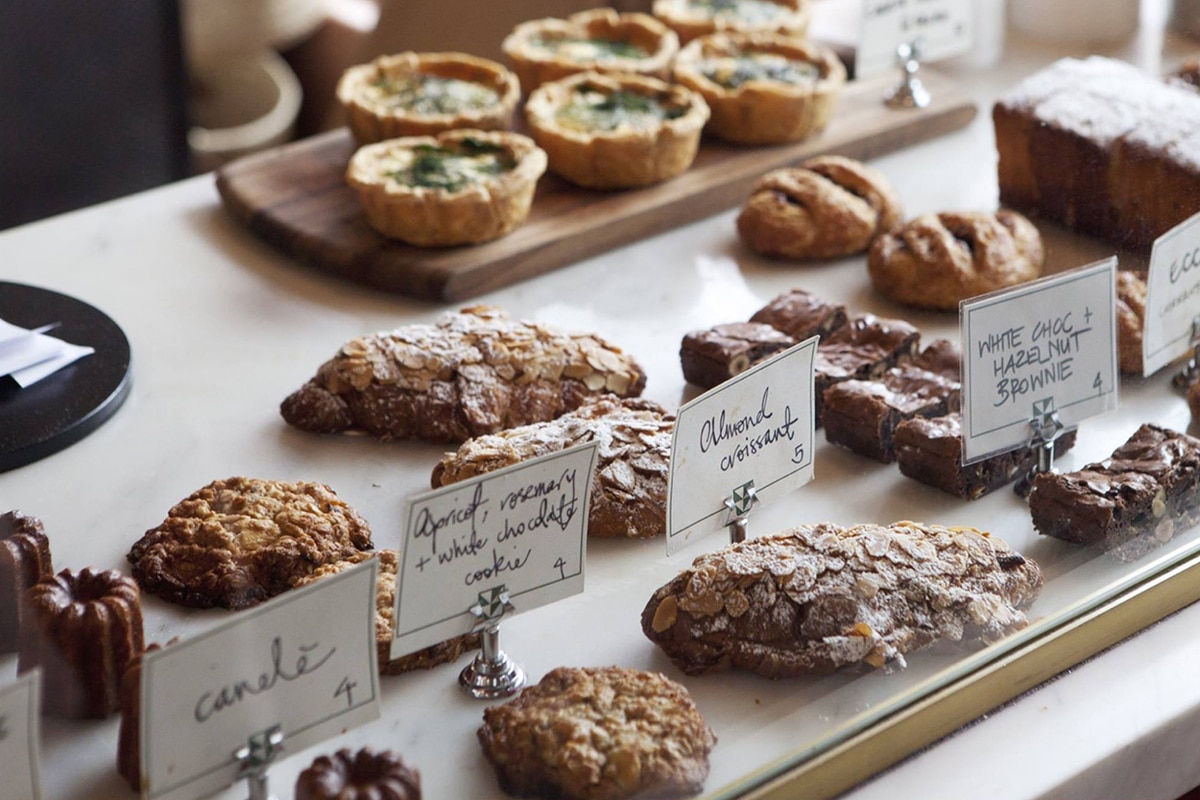 6. Brickfields
If you've been in Sydney long enough you'd be living under a rock if you haven't heard of Brickfields, perhaps the best cafe/ bakery hybrid in town (don't those two words just make your stomach rumble). Lucky for us, Brickfields doubles as a café. This Sydney café is located in the trendy town of Chippendale and serves up all our favourites with plenty of bread on the menu. If you've got an issue with carbs, maybe skip this one.
Address: 206 Cleveland Street, Chippendale
Hours: Monday – Friday 7 am – 3 pm, Saturday – Sunday 8 am – 3 pm
Phone: (02) 9698 7880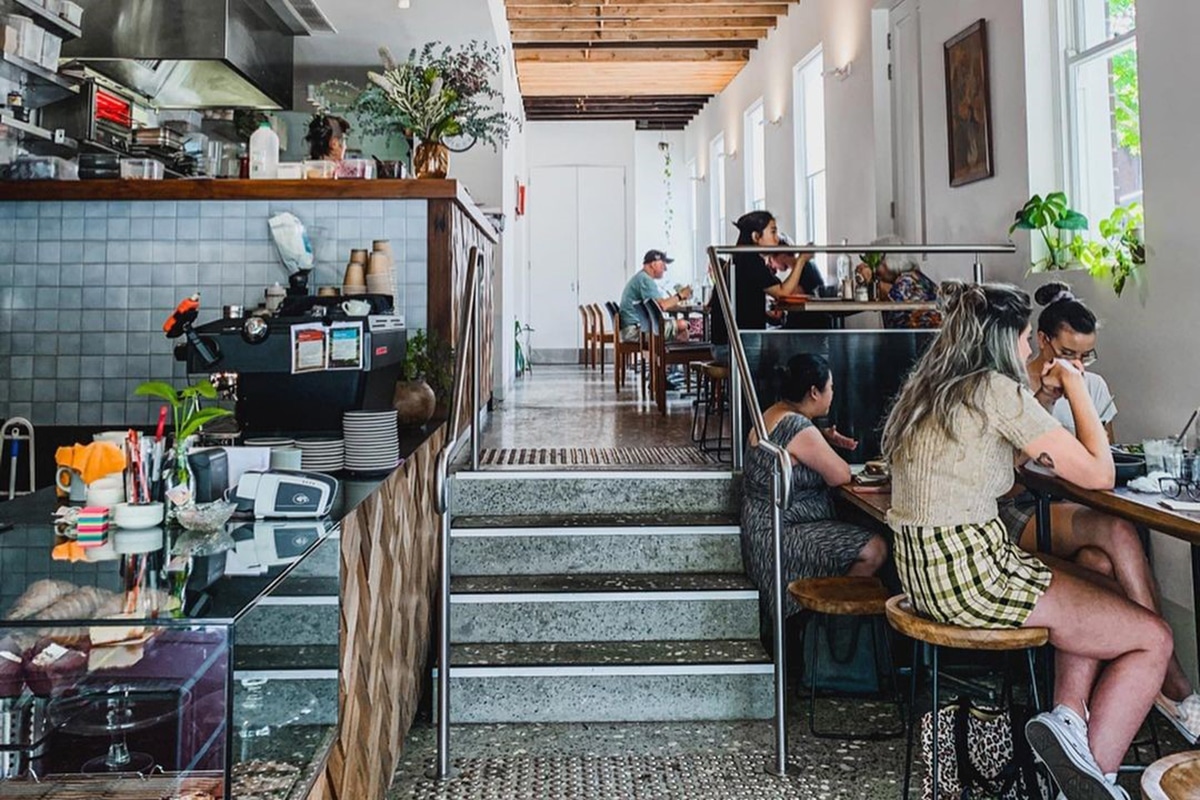 7. One Another
Sitting on a quiet street corner in Newtown, this is our favourite new neighbour cafe. The team here take their food seriously, with plenty of adventurous meal options available like the avocado toast with sliced apple and mint. The interior is minimalist and calming, a perfect spot to come to do work on a weekday or catch up with friends on the weekend.
Address: shop 1/131 Wilson St, Newtown NSW 2042
Hours: Monday – Friday 8 am – 3 pm
8. Shift Eatery
Shift eatery is a deli with a difference. The deli is fully vegan and their sandwiches are more than just bread with some fillings- they are utterly delicious! The cafe in Sydney is located in the streets of Surry Hills, perfect for a quick lunch break. They also have yummy salad bowls, great coffee and the self-proclaimed world's best vegan bacon and egg bagel!
Address: Shop 4/241 Commonwealth Street, Surry Hills
Hours: Monday – Sunday 8 am – 3 pm
Phone: (02) 9281 5053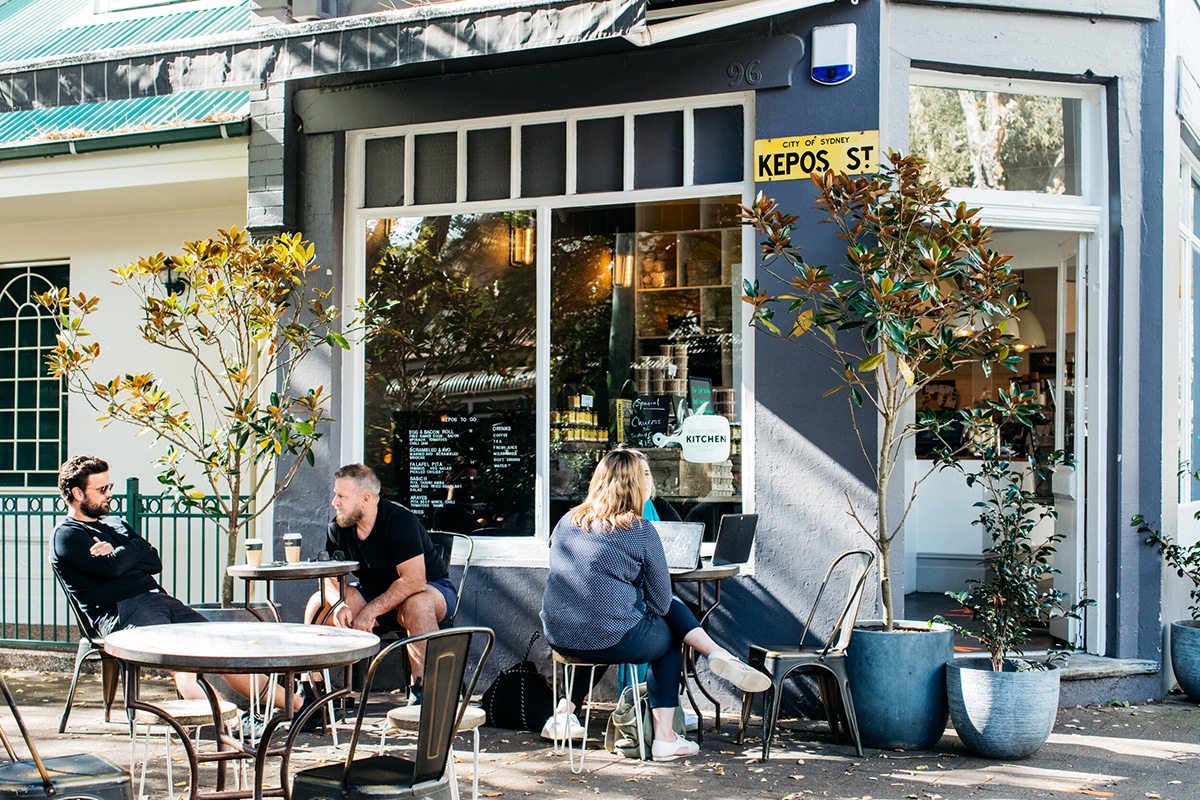 9. Kepos Street Kitchen
Middle Eastern fare for breakfast, lunch and dinner- what more could you want? Award-winning chef Michael Rantissi knows how to spin a modern twist on our traditional Middle Eastern favourites. Coffee is sourced by Allpress Espresso and there is a sublime selection of Australian and European wines. Our recommendation is falafel for breakfast, which will have you craving falafels at 9 am forevermore.
Address: 96 Kepos St, Redfern NSW 2016
Hours: Mon-Sun 8am – 3pm
Phone: (02) 9319 3919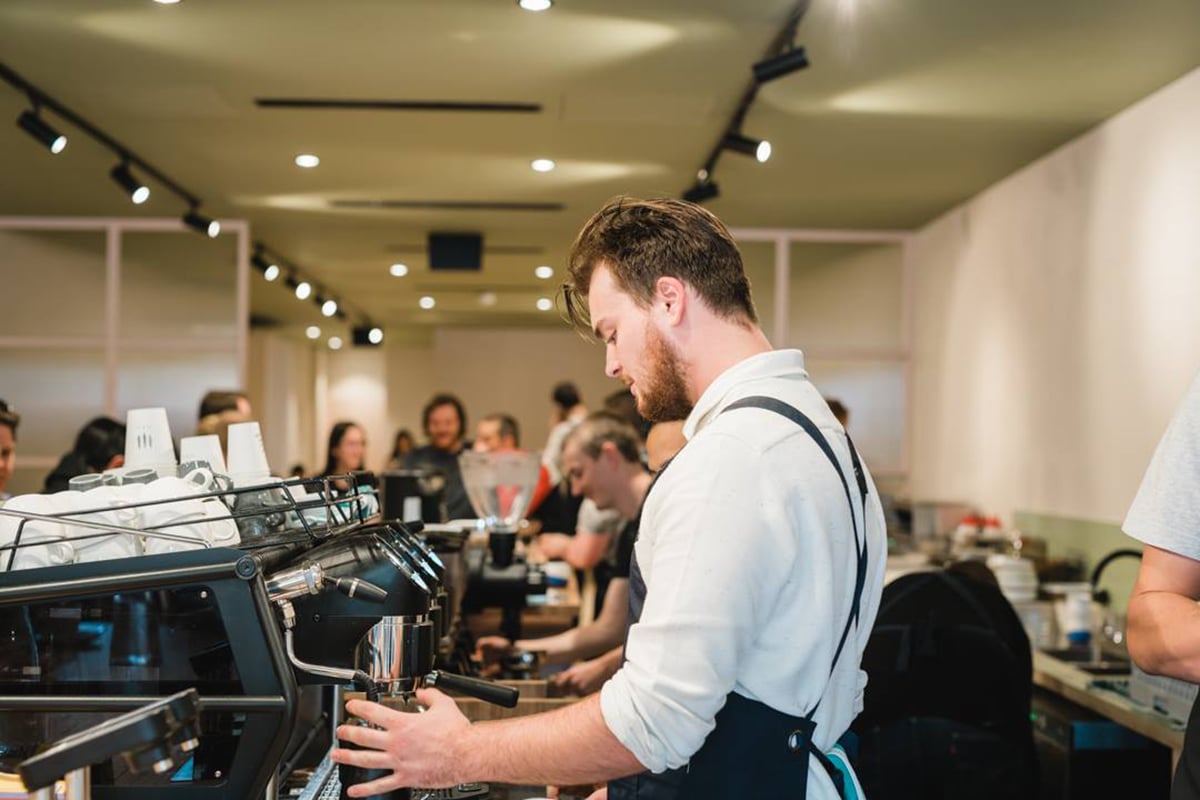 10. Ona Sydney
Another one for the coffee fanatics, this cafe prides itself in showcasing Australian speciality coffee roaster, ONA Coffee. This roaster aims to take the best, natural characteristics of coffee from various countries in the world. A simplistic, communal layout encourages you to connect with fellow coffee lovers- you may find your coffee soulmate!
Address: 140 Marrickville Rd, Marrickville NSW 2204
Hours: Monday- Friday 8.30 am – 3 pm, Saturday & Sunday 8.30 am – 3 pm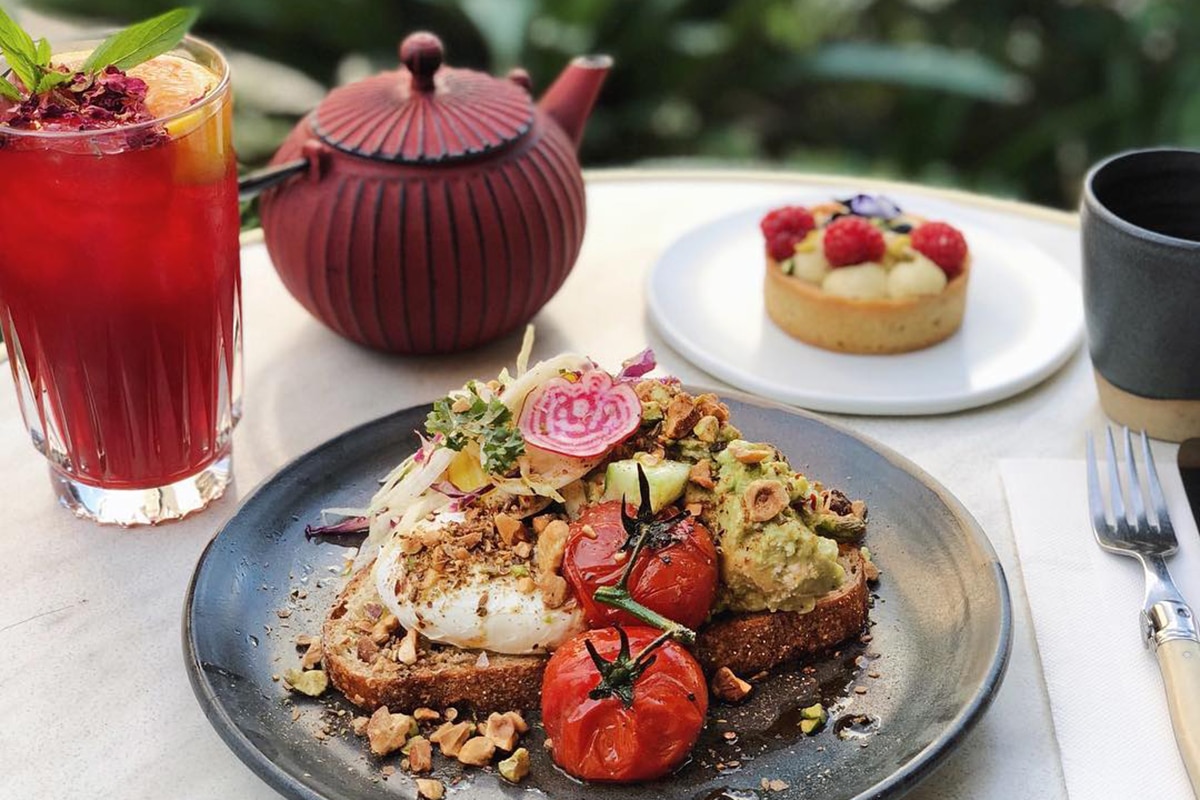 11. Circa Espresso
The best coffee and breakfast in Parramatta, Circa Espresso has a seasonal food menu and a seasonal coffee menu. The team at Circa want to make you feel welcome and cosy, with plenty of innovative Middle-Eastern flavours on the menu. We can't go past the wild ferment whole wheat pancake glazed with maple syrup, white chocolate crème Fraiche, peach, crushed pistachio and cocoa nibs accompanied with a basil salad- YUM! Also, don't bring your laptop and keep your phone away, this is a technology-free space!
Address: 21 Wentworth St, Parramatta NSW 2150
Hours: Mon – Fri 7am – 2.30 pm, Sat & Sun 8 am – 2.30 pm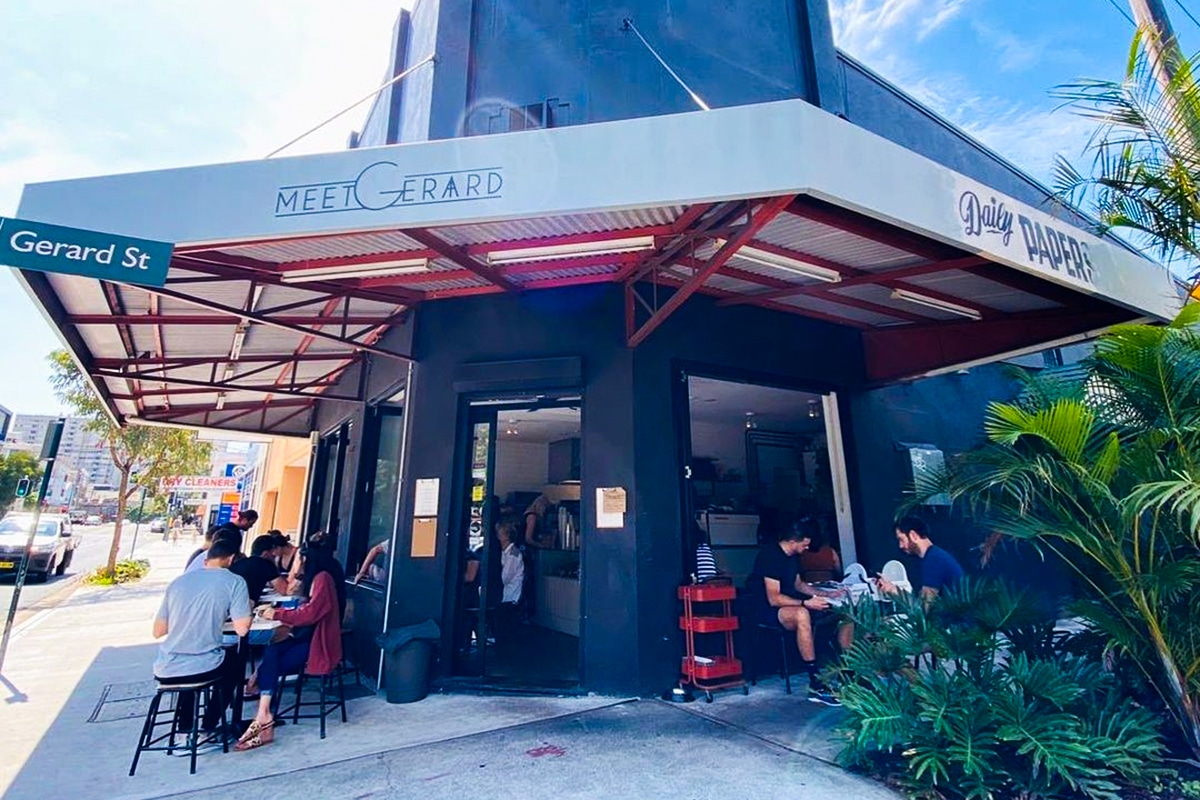 12. Meet Gerard
An honest approach to brunch classics with an exciting twist, Meet Gerard is one of Alexandria's best brunch spots and one of the best cafes in Sydney. Expect classics like porridge, French toast, scrambled eggs and banana bread all with a sweet, flavour-filled twist, and coffee by award-winning roasters Coffee Alchemy. The team at Meet Gerard also offer a bespoke catering package- you're welcome, your next event is now sorted.
Address: 54 Henderson Rd, Alexandria NSW 2015
Hours: Monday – Saturday 7 am – 4 pm
Phone: (02) 8021 7211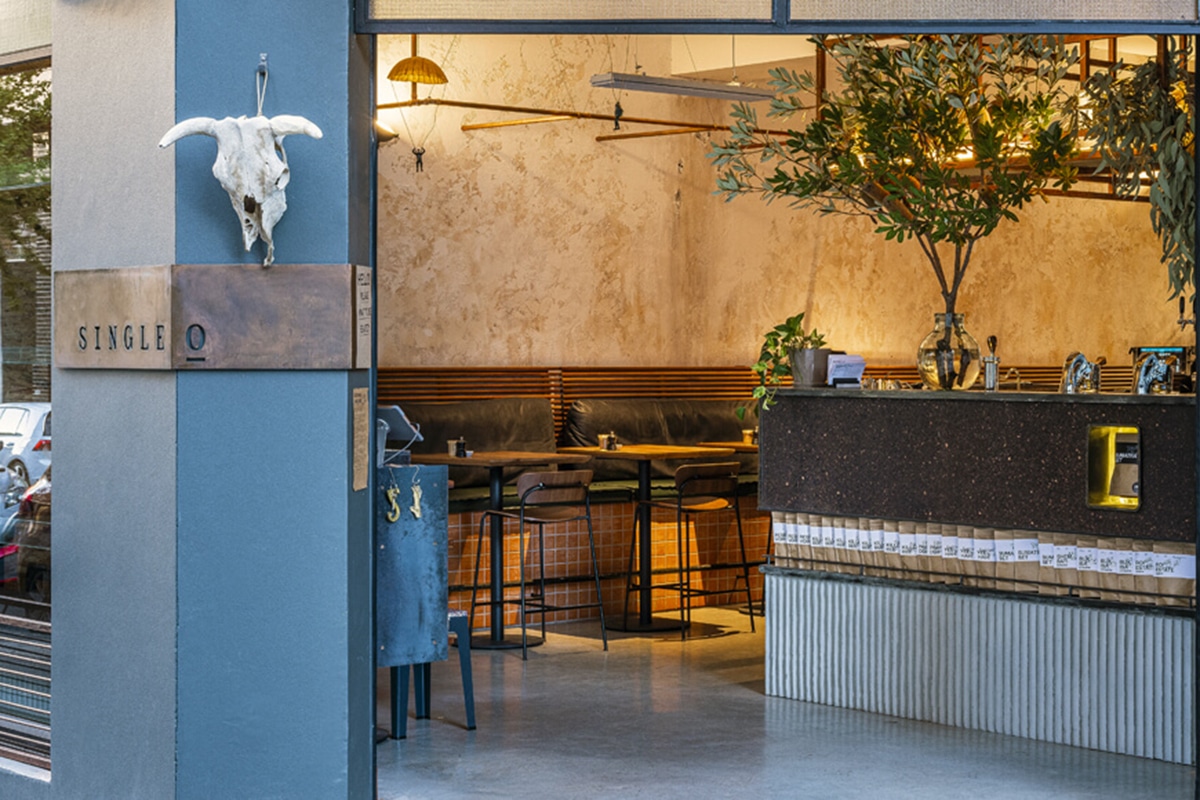 13. Single O Surry Hills
Surry Hills knows how to do brunch and Single O is no exception. At Single O, top priorities include speciality coffee and Australian native and locally-sourced ingredients. After a recent refurbishment, this Surry Hills hotspot is a Sydney brunch institution. The menu is seasonal and has a subtle Asian flavour influence which will keep you coming back for more.
Address: 60-64 Reservoir St, Surry Hills NSW 2010
Hours: Monday – Friday 7 am – 3.30 pm, Saturday & Sunday 8 am – 3 pm
Phone: (02) 9211 0665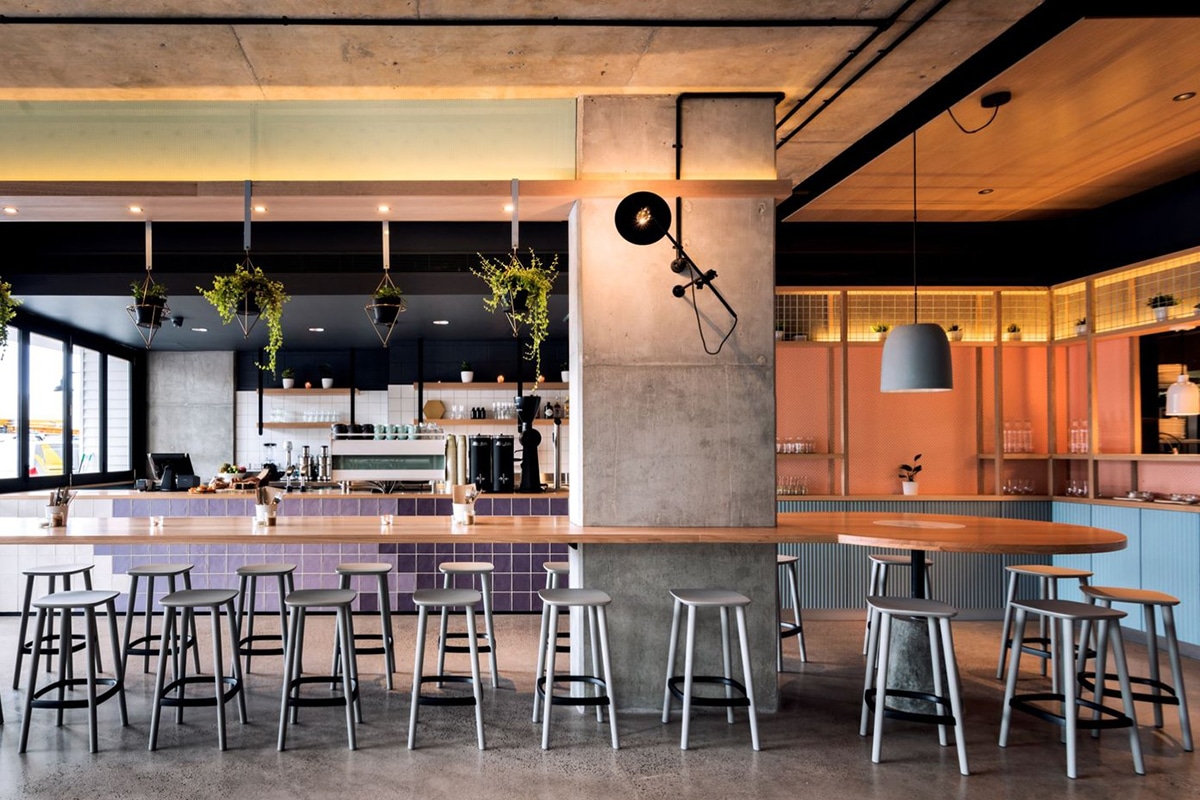 14. Blackwood Pantry
Sydney's best café down the southern nook of town where casual dining and community go hand-in-hand. The menu takes inspiration from Australia and Europe and is made for sharing. Diving straight into the new communal café culture, come here with a group of mates or meet some fellow brunch-goers, you'll leave feeling full in more ways than one!
Address: 5/33 Surf Ln, Cronulla NSW 2230
Hours: Monday – Sunday 7 am – 4 pm
Phone: (02) 9544 4857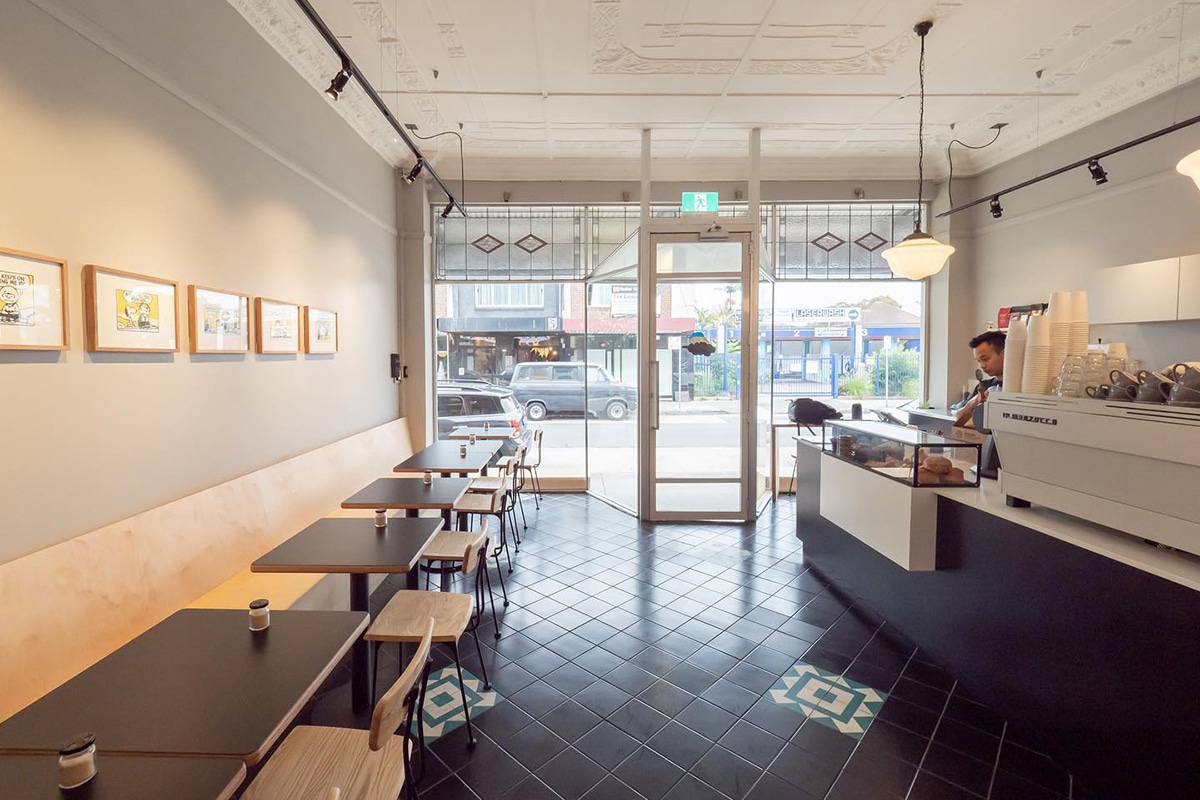 15. kurumac
kurumac is a colourful brunch spot with a Japanese fusion menu. If you need a proper morning wake up call, the vibrant colours and hip-hop music will do the job. The menu is full of all-day meal options. We suggest trying something a bit different while you're here, like the onigiri which are rice balls stuffed with pickled mustard greens. Pop by on your way to the Addison Road Markets for the perfect weekend.
Address: 107 Addison Rd, Marrickville NSW 2204
Hours: Monday – Sunday 7 am – 3 pm
Phone: (02) 8593 9449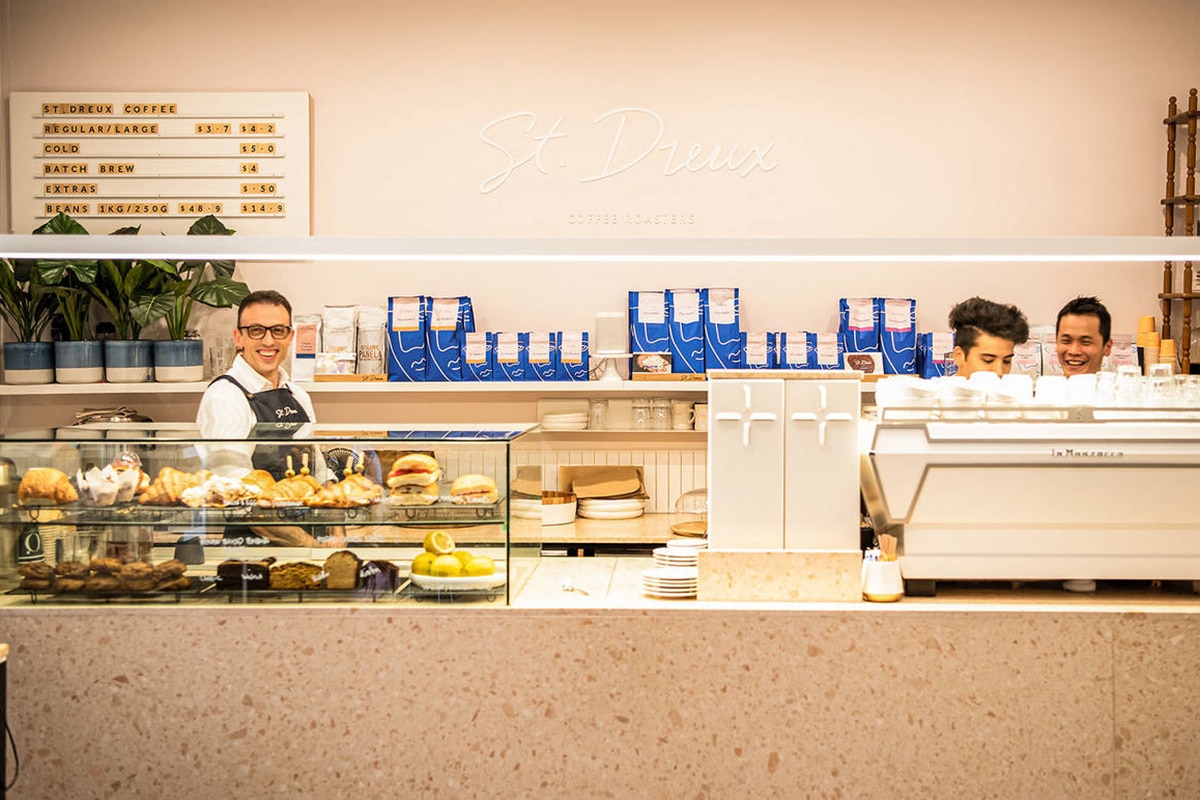 16. St Dreux Espresso Bar
You may not have heard of St Dreux, hidden away in the busy streets of Sydney's CBD. This doesn't mean it doesn't warrant a visit. Specialising in serving up good coffee, St Dreux is devoted to bringing hand-crafted and well-balanced blends and single-origin coffee. They also sell chocolate and offer wholesale and café supply.
Address: 151 Clarence St, Sydney NSW 2000
Hours: Monday- Friday 7 am – 3.30 pm
Phone: (02) 9826 5876
17. Lox Stock & Barrel
An authentic taste of NYC in the heart of Bondi. One of the best cafes in Sydney for bagels, you're bound to find something that tickles your fancy on their extensive menu. Better yet, they also have brunch classics if bagels just don't cut it for you. The menu is all day and there is also a yummy cocktail and drinks menu for evening visitors.
Address: 140 Glenayr Ave, Bondi Beach NSW 2026
Hours: Monday – Sunday 7 am – 2.30 pm, Wednesday – Saturday 6 pm – late
Phone: (02) 9300 0368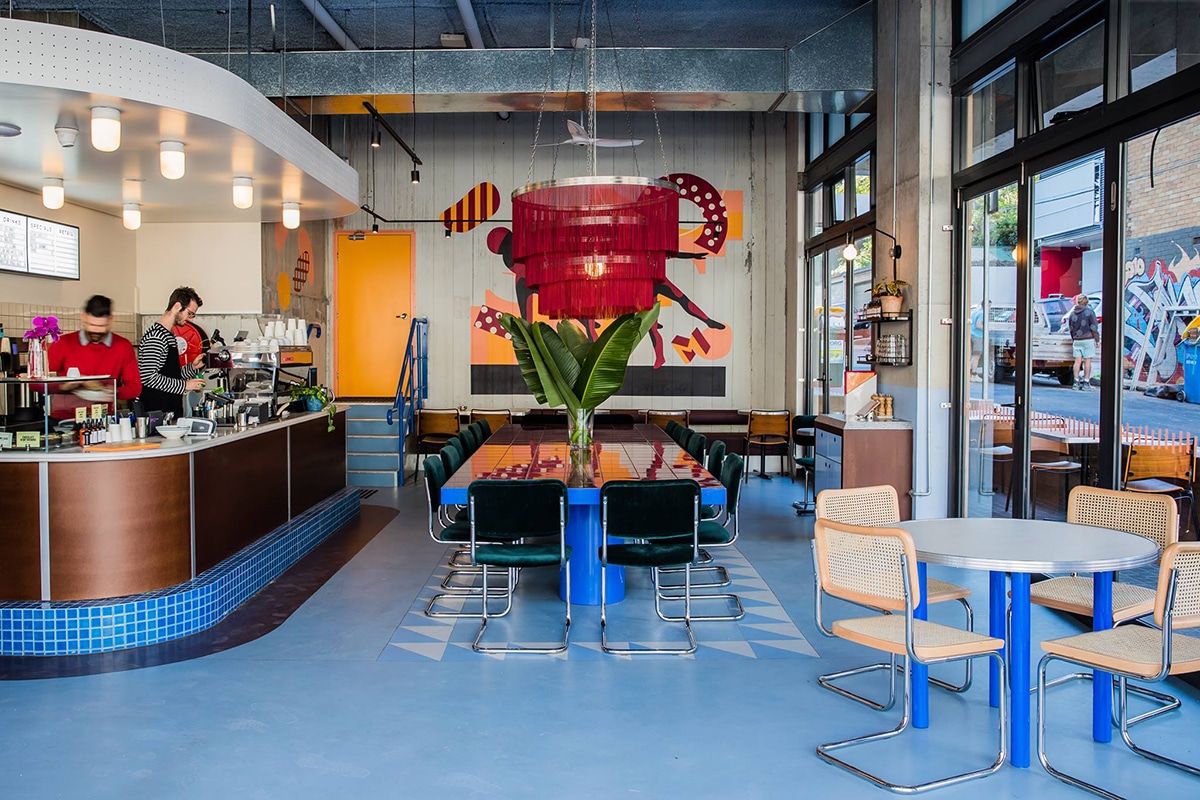 18. Matinee Coffee
A quirky cafe spot with enough space and colour to fill your entire week. With a subtle dose of old-school charm, Matinee Coffee in Marrickville has a delicious all-day menu, plenty of pastries made in-house and tonnes of vegan and vegetarian options. The 80 seat café is perfect for big groups and even works as a function space
Address: 23-29 Addison Rd, Marrickville NSW 2204
Hours: Monday – Sunday 7 am – 3 pm
Phone: (02) 9519 7591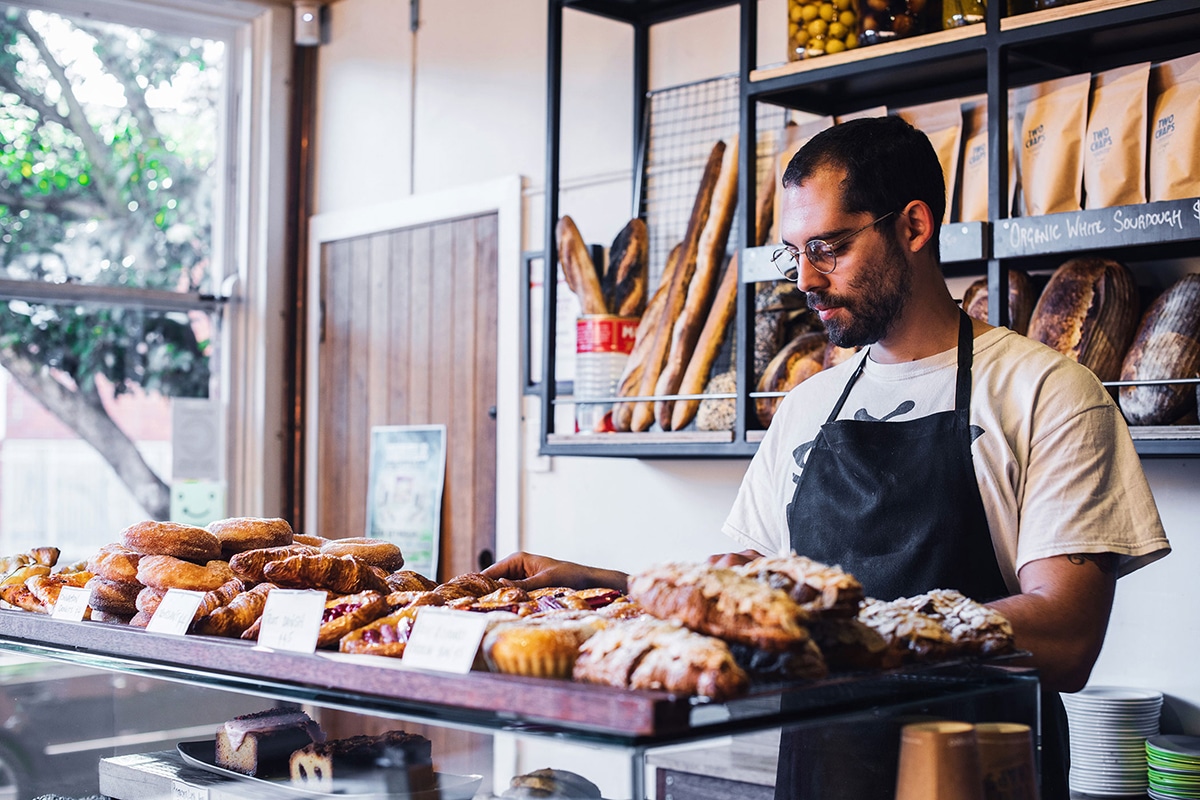 19. Two Chaps
Another Marrickville classic, Two Chaps is our favourite Inner West cafe in Sydney with a strong sustainable focus. If this doesn't already impress you, all their bread and pastries are made by hand using Australian organic flours. The menu changes seasonally, the team at Two Chaps adorning a love for supporting local, like-minded producers.
Address: 122 Chapel St, Marrickville NSW 2204
Hours: Monday – Friday 7 am – 3 pm, Saturday 7.30 am – 3 pm, Sunday 8 am – 3 pm
Phone: (02) 9572 8858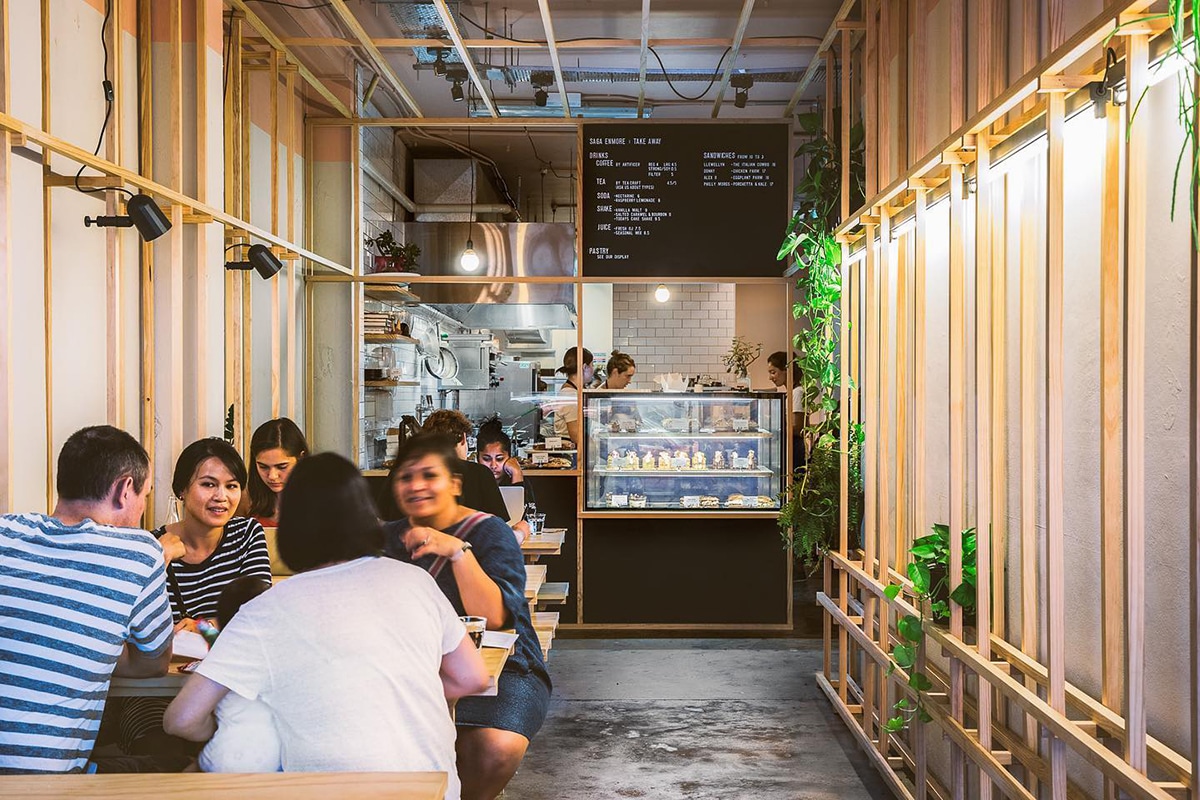 20. Saga
OTT desserts, speciality coffee and Italian-style sandwiches, say no more. Where to find it? Saga, Enmore's much-loved neighbourhood café. Andy Bowdy is responsible for the sugar overload, and we aren't complaining. Order a coffee and pair it with one of Saga's tiered doughnut pastries, complete with icing and all the thrills. If you're still hungry, pick up a sambo to satisfy whatever savoury craving is still niggling away.
Address: 178 Enmore Road, Enmore
Hours: Wednesday – Sunday 9 am – 4 pm
Phone: (02) 9550 6386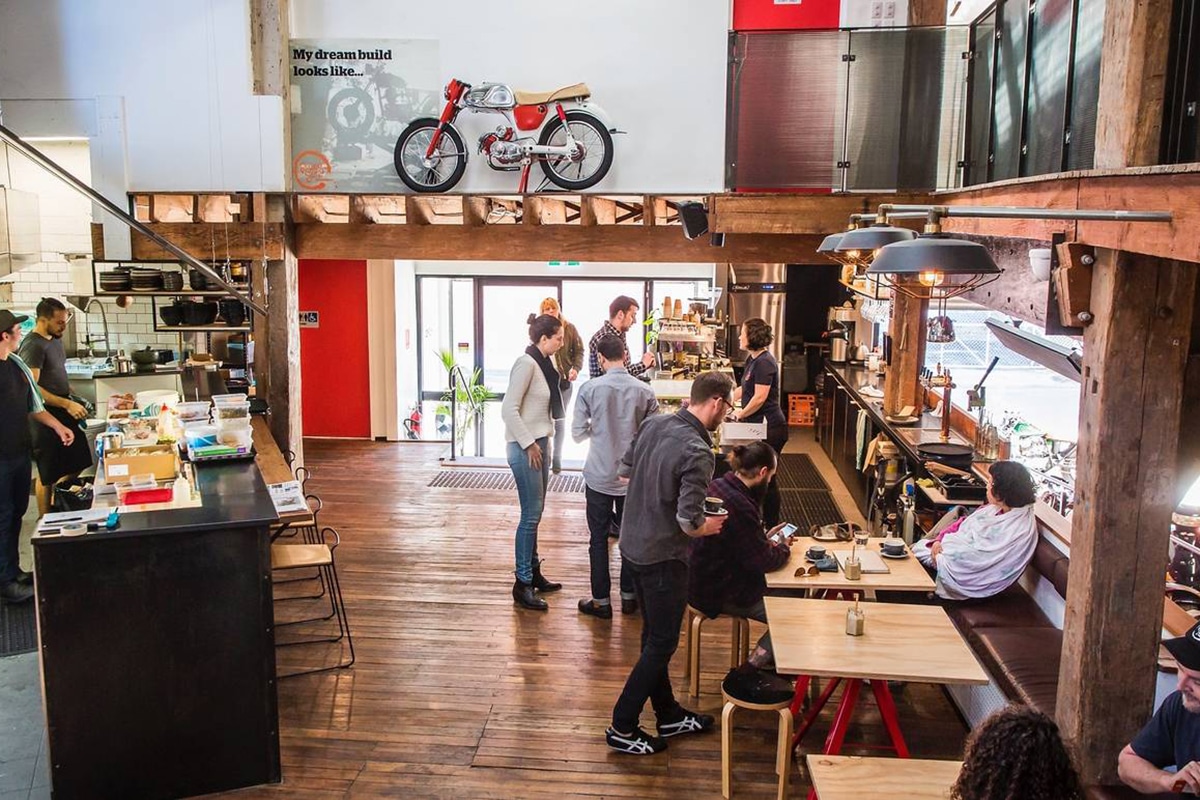 21. Rising Sun Workshop
If you have a love affair with ramen at all times of the day, a visit to this Newtown café is a no-brainer. If you've been overdoing it with the ramen, there are also some killer katsu burgers on the menu that wouldn't go amiss. The space also doubles as a café/ motorcycle repair shop and has become a community-driven hub for locals to eat, work and come together.
Address: 1C Whateley St, Newtown NSW 2042
Hours: Sunday – Tuesday 9 am – 4 pm, Wednesday – Saturday 8 am – 3.30 pm / 6 pm – 10 pm
Phone: (02) 9550 3891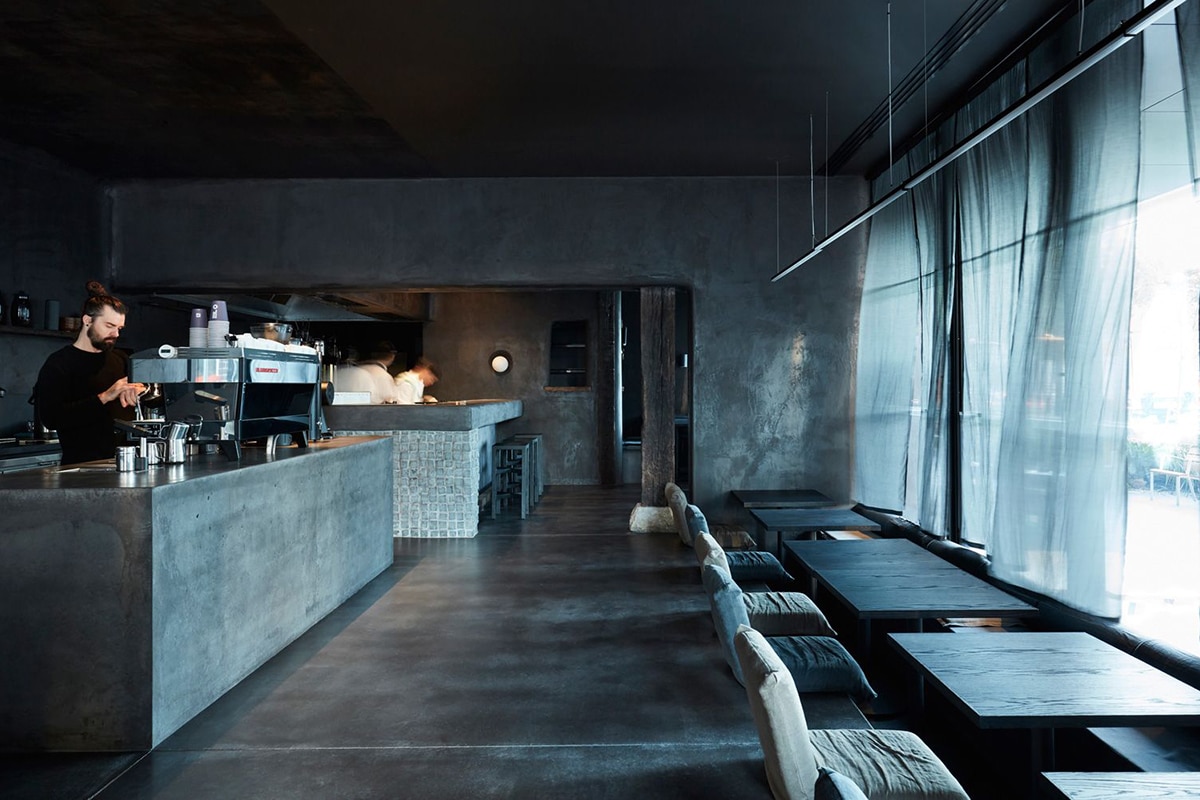 22. Edition Roasters
If you didn't think Scandi and Japanese work well together, think again. The laid-back vibe at Edition Roasters in Haymarket makes for a delectable dining experience full of Japanese flavours including bento and Japanese pancakes for dessert and Scandi style open sandwiches. Coffee is also a top priority, the team serving up single-origin/estate green beans roasted for batch brew, pour-over, Japanese drip and cold brew.
Located in: Darling Square
Address: 60 Darling Dr, Haymarket NSW 2000
Hours: Mon-Sun 8am – 4pm
23. Cuckoo Callay on Crown
Amid the Crown Street hustle and bustle is a quirky café that is forever reliable for that last-minute brunch dash. The new Surry Hills venue sits right across from the Clock Hotel and is perfect for people-watching, Expect brunch classics with touches of Indonesian flare. Better still, if you don't want your Friday night to end, you can grab a cocktail first thing on Saturday morning along with your brunch.
Address: 413-415 Crown St, Surry Hills NSW 2010
Hours: Monday – Friday 7 am – 4 pm, Saturday 8 am – 4 pm, Sunday 8 am – 3 pm
Phone: (02) 8399 3679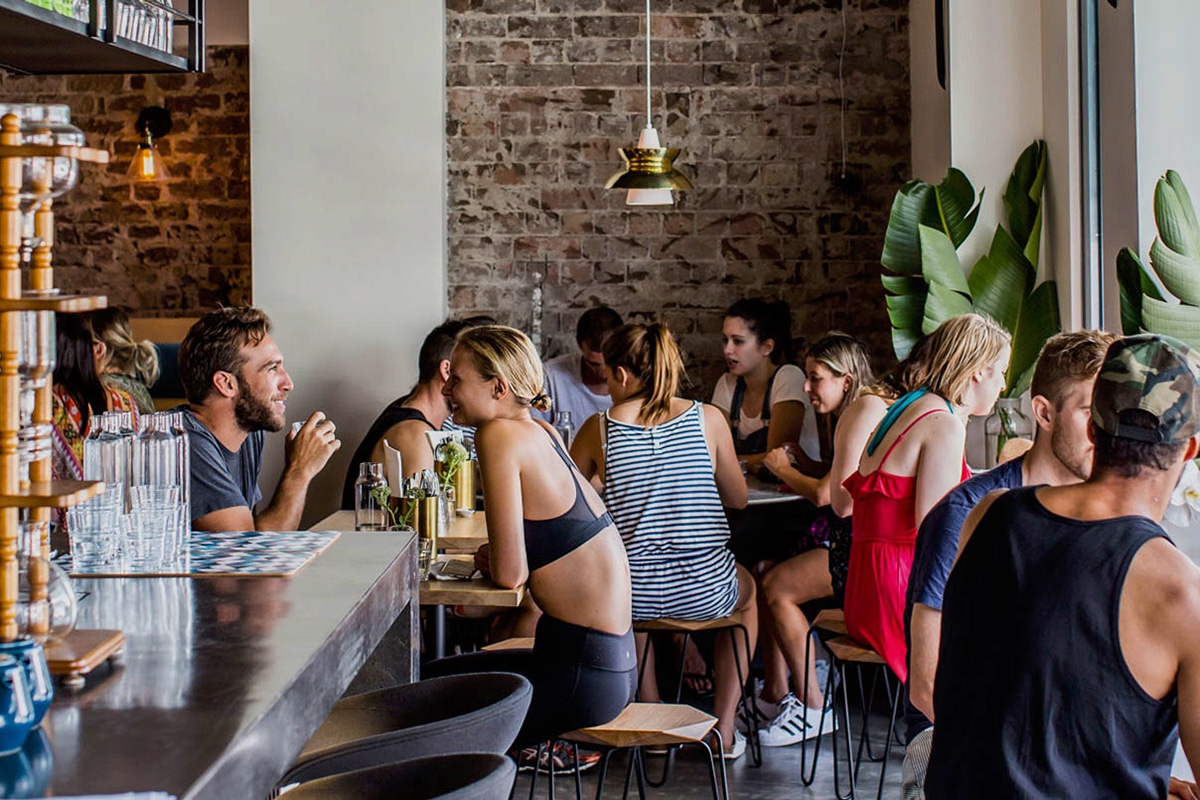 24. Harry's Bondi
You haven't been to Bondi until you've been to Harry's. Serving locals and visitors from near and far since 1997, Harry's is a Bondi institution. It's no secret why – the location is just a stone's throw away from the beach with plenty of outdoor seating and the menu is full of nutritious local produce. Try the Bondi bowl for the full experience and pair it with a beetroot latte.
Address: 2/136 Wairoa Ave, Bondi Beach NSW 2026
Hours: Monday – Friday 6.30 am – 3 pm, Saturday & Sunday 6.30 am – 4 pm
Phone: (02) 9130 2180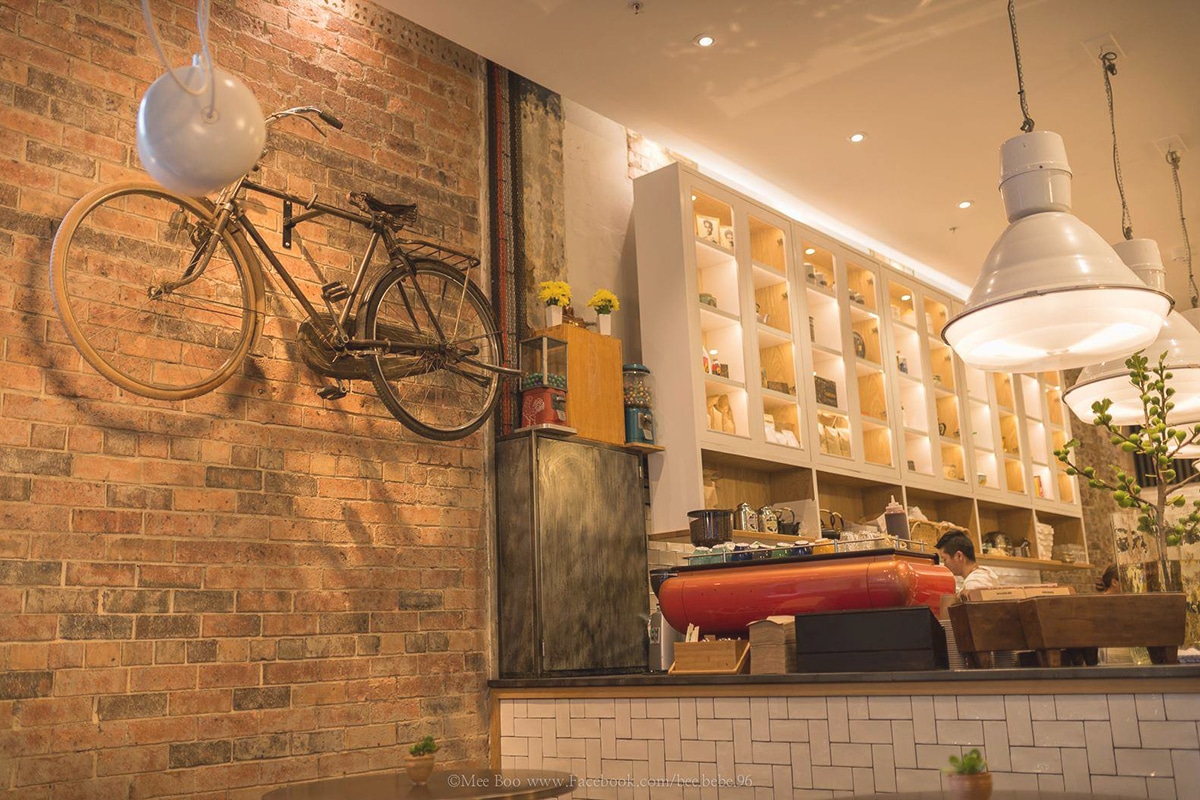 25. Jarern Chai Grocer and Boon Cafe
Jarern Chair Grocer and Book Café is a speciality grocery store in the heart of Sydney's CBD that doubles as a quaint café. Fresh produce is imported from Thailand and used in the café's exotic menu. The menu seamlessly combines western and Thai cuisine. Open for breakfast and dinner, come at any time of the day for a homey Thai meal and pair with traditional Thai red tea.
Address: 2000/425 Pitt St, Haymarket NSW 2000
Hours: Monday – Sunday 8 am – 12 am
Phone: (02) 9281 2114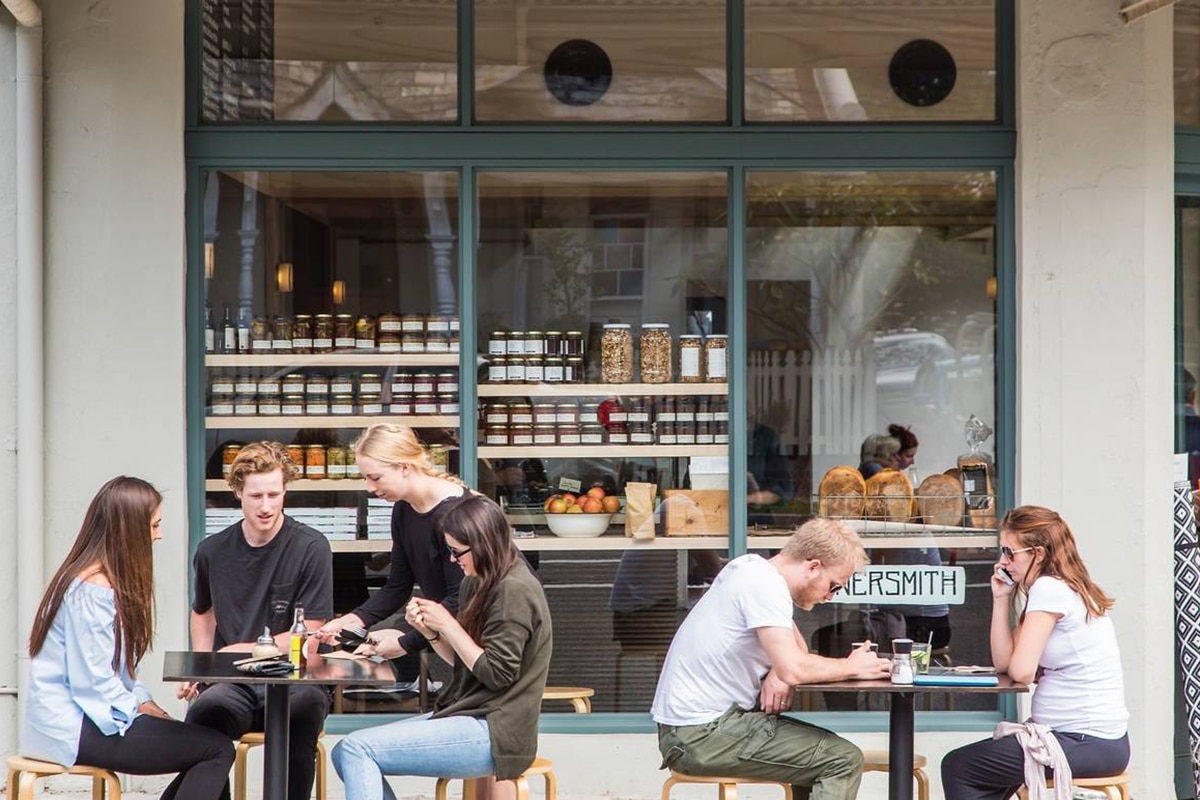 26. Cornersmith
A quaint corner-side café on a quiet street in Annandale. Right opposite a playground, grab some takeaway and take it with you while you supervise. Or, sit in and enjoy the very best of the minimalist interior and seasonal menu. The team at Cornersmith love their pickles and ferments, and also run a cooking school and the Picklery!
Address: 88 View St, Annandale NSW 2038
Hours: Monday – Friday 7 am – 2 pm, Saturday & Sunday 8 am – 2 pm
Phone: (02) 8084 8466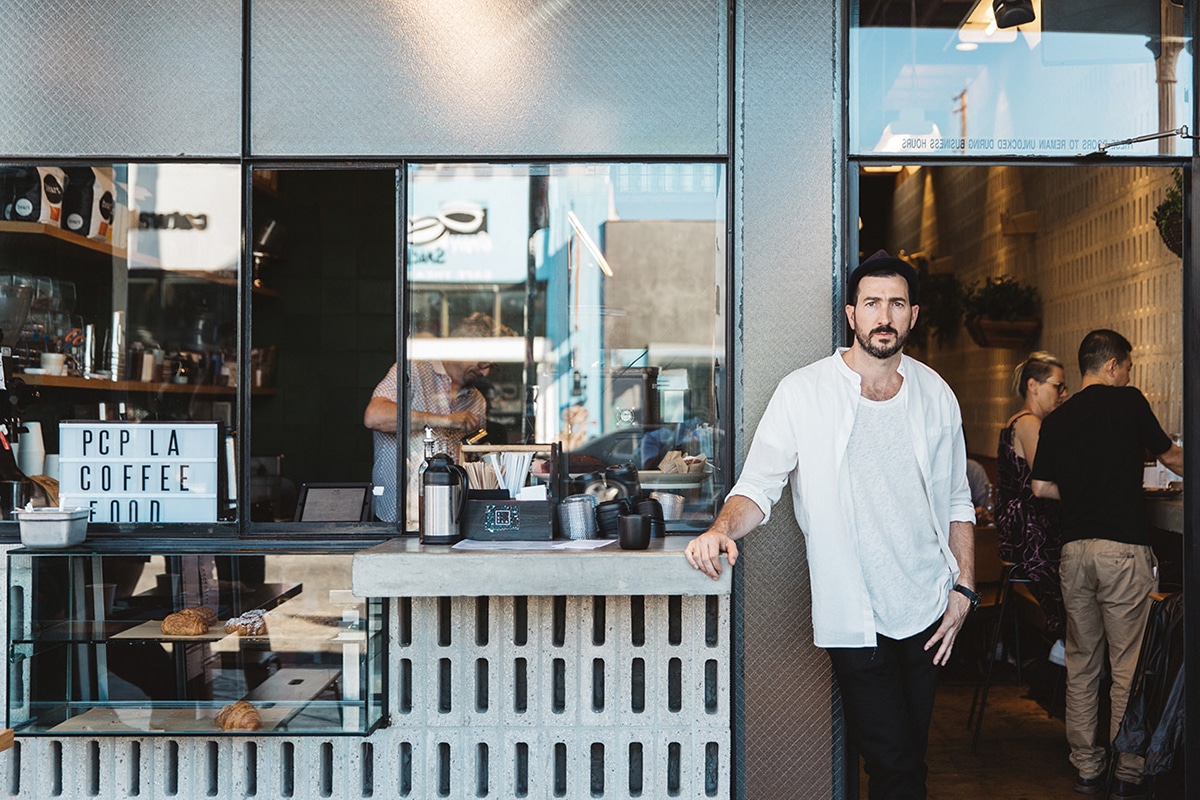 27. Paramount Coffee Project
The infamous love child of Rueben Hills and Seven Seeds, Paramount Coffee Project is hands down one of the very best cafes in Sydney. The team have an unbiased approach to coffee and showcases a delicious seasonal menu full of Asian and American influences. With a passion for local produce, community and good coffee, we recommend a visit next time you're in Surry Hills.
Address: 80 Commonwealth St, Surry Hills NSW 2010
Hours: Monday- Sunday 7 am – 4 pm
Phone: (02) 9211 1122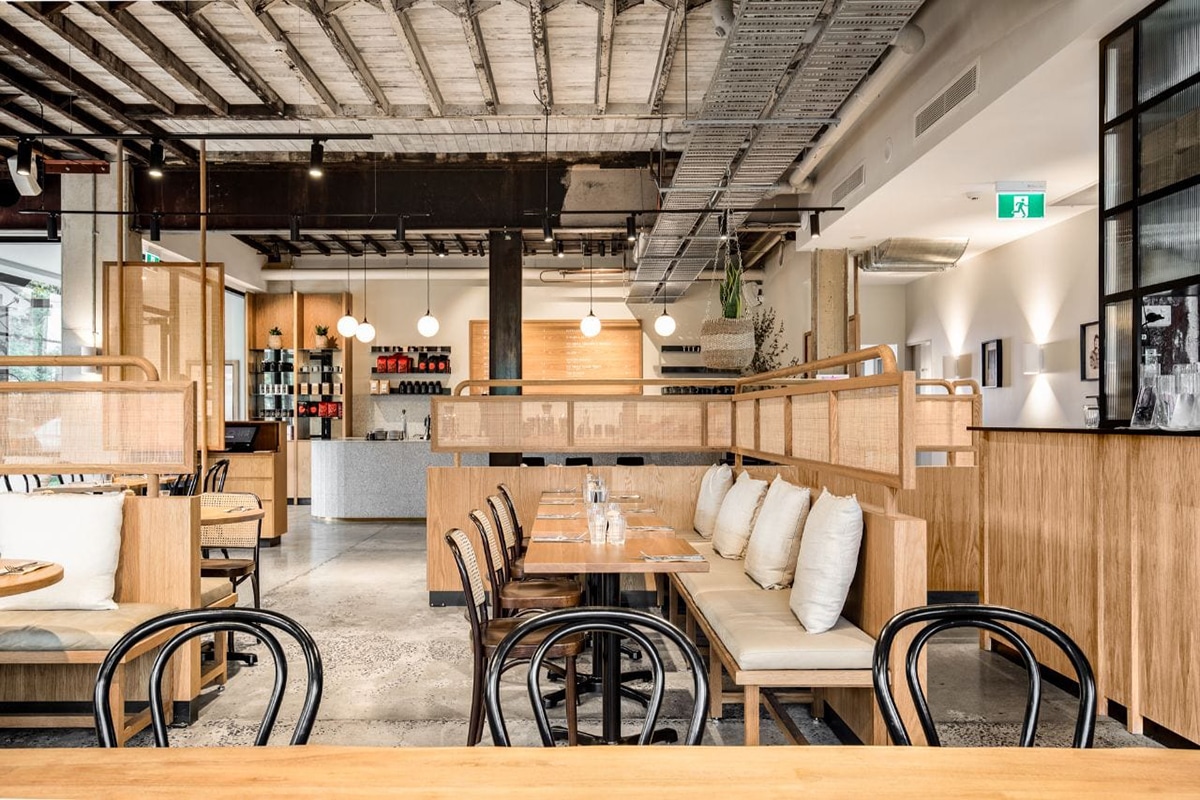 28. Went to See the GYPSY
Gypsy Coffee Roasters shine in their Alexandria café, a hub for coffee lovers to come together and celebrate the great bean juice. Went to see the GYPSY serves up breakfast until 1 pm and a separate brunch and lunch menu from 12 pm. For brekky opt for the chilli green eggs and ham with scrambled eggs with kale, spinach and chilli pesto.
Address: 76 Mitchell Rd, Alexandria NSW 2015
Hours: Monday – Friday 7 am – 3 pm, Saturday & Sunday 8 am- 4 pm
Phone: (02) 9319 2826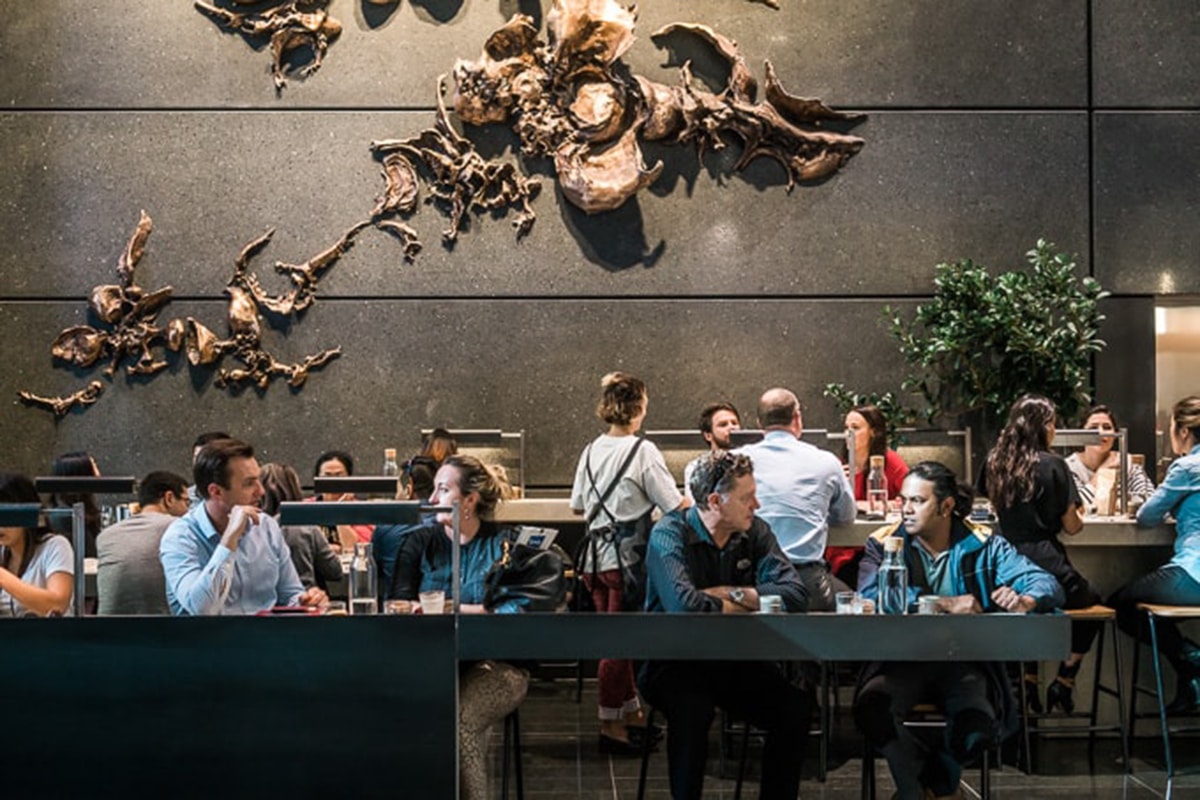 29. Hills Bros Cafe
Rueben Hills' younger cousin, Hills Bros Café is a smaller version of its older cousin located in the CBD. But, this isn't your regular office café. The menu is inspired by the flavours of Latin America and East Asia and there are plenty of healthy meal options available. The interior is industrial but sleek, perfect for a work-day lunch stop.
Address: 5 Martin Place, Sydney
Hours: Monday – Friday 7 am – 4 pm
Phone: (02) 8385 2556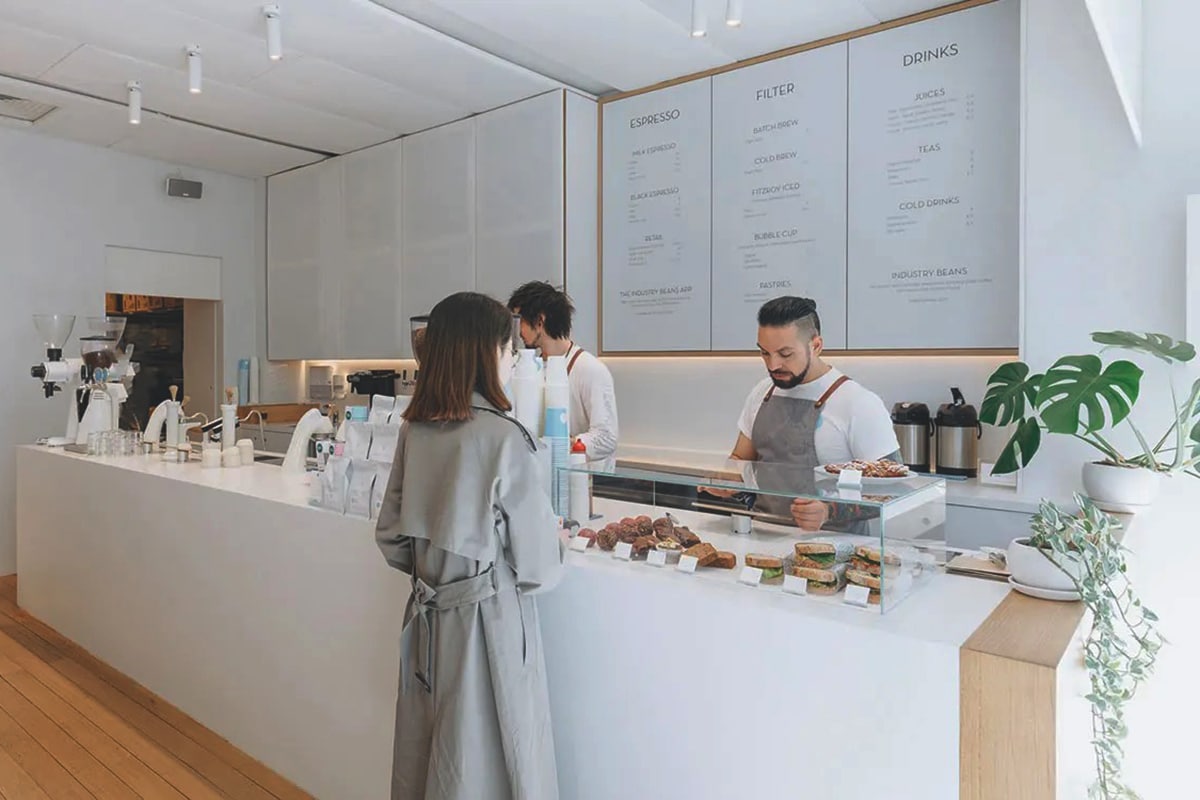 30. Industry Beans York St
A taste of Melbourne café culture for all those Melbourne coffee snobs that have somehow ended up in Sydney. We can guarantee the coffee at Industry Beans will be up to par. Industry Beans is tucked away on Sydney's busy York Street and the menu offers up some simple classics as well as some more substantial and innovative dishes. They brew their signature Fitzroy Street on-site.
Address: Shop 2/40 York St, Sydney NSW 2000
Hours: Monday – Friday 7 am – 3 pm, Saturday & Sunday 8 am – 3 pm
Phone: (02) 9188 8501
31. Three Blue Ducks
With multiple locations across NSW, this sustainable café is working hard to make a difference. Three Blue Ducks have a passion for ethical and authentic food and take a no-fuss approach to the dining experience. To do this the team prioritise local and ethically farmed produce. The Bronte cafés outdoor area will transport you right to a north coast tropical holiday on your Wednesday morning.
Located in: The Cannery
Address: 1/85 Dunning Ave, Rosebery NSW 2018
Hours: Monday – Sunday 6.30 am – 2.30 pm, Wednesday – Saturday 5.30 pm- 9 pm
Phone: (02) 9389 0010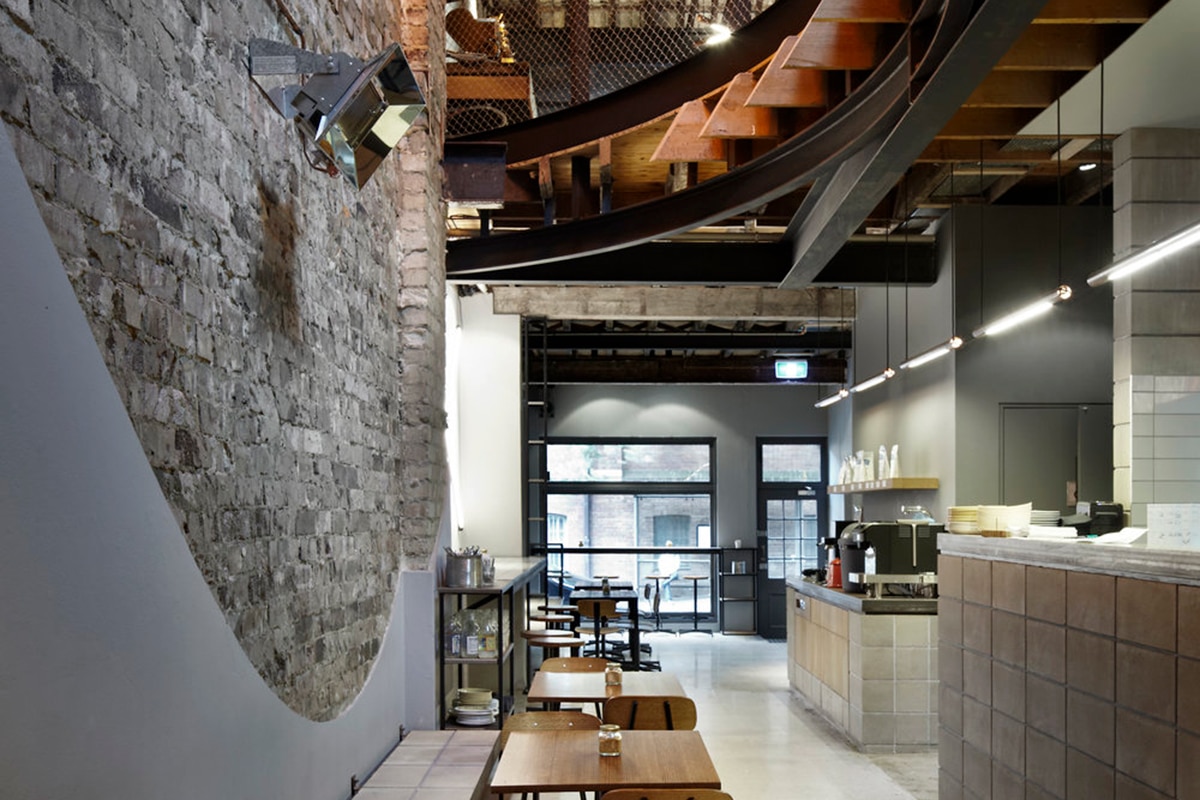 32. Reuben Hills
The coffee is roasted upstairs and wafts through the narrow industrial space. Sit down or grab a takeaway, the menu is sublime, with touches of South American flavours scattered throughout. The Not Reuben is our go-to, complete with a wagyu beef brisket, pickled slaw, manchego cheese and horseradish mayo on toasted rye- delish!
Address: 61 Albion Street, Surry Hills
Hours: Monday – Friday 7 am – 4 pm, Saturday & Sunday 7.30 am – 4 pm
Phone: (02) 9211 5556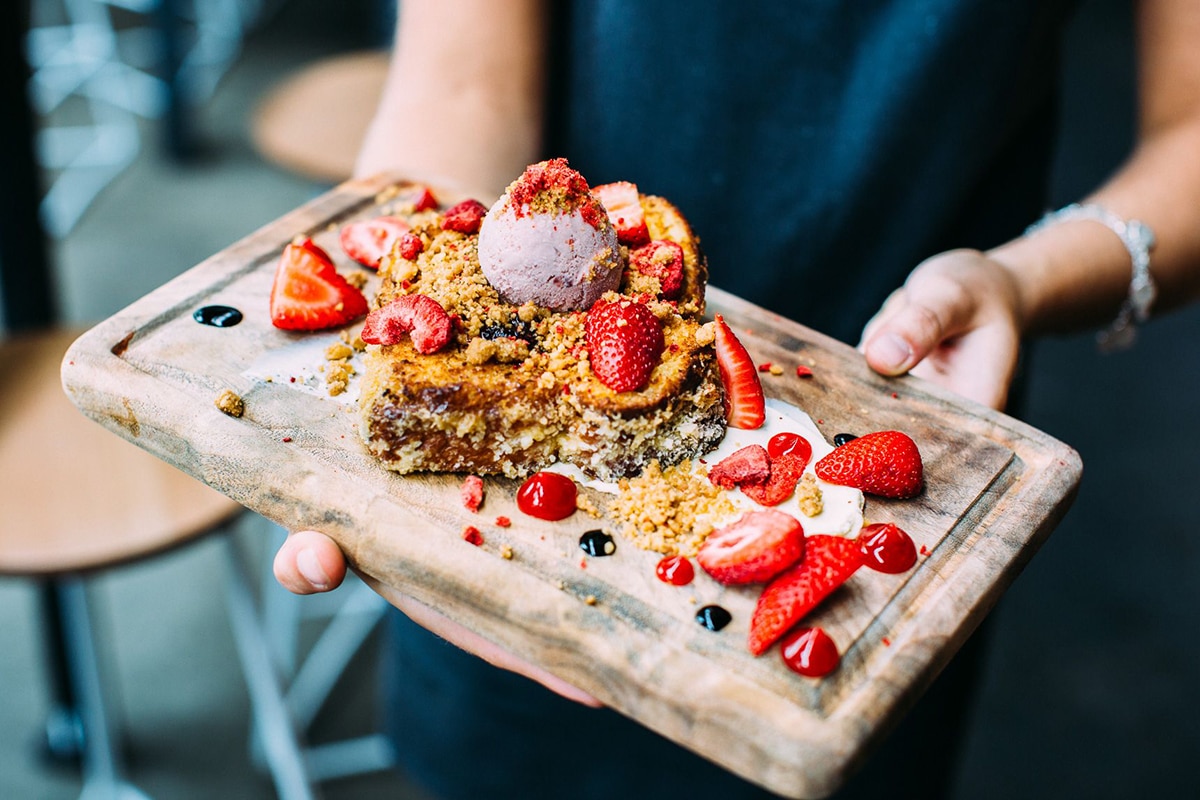 33. Devon Cafe
With three cafes in Sydney alone, Devon café is infiltrating the Sydney brunch scene, and we aren't mad about it. Devon brings a fine-dining approach to casual café food that spins a quirky twist on brunch classics. The original café is in Surry Hills and is effortlessly chic and delicious. With quirky names like the sheila and the forestiere, the café is a true ode to Australian culture.
Address: 76 Devonshire Street, Surry Hills
Hours: Monday – Friday 8 am – 2.30 pm, Saturday & Sunday 8 am – 3 pm
Phone: (02) 9211 8777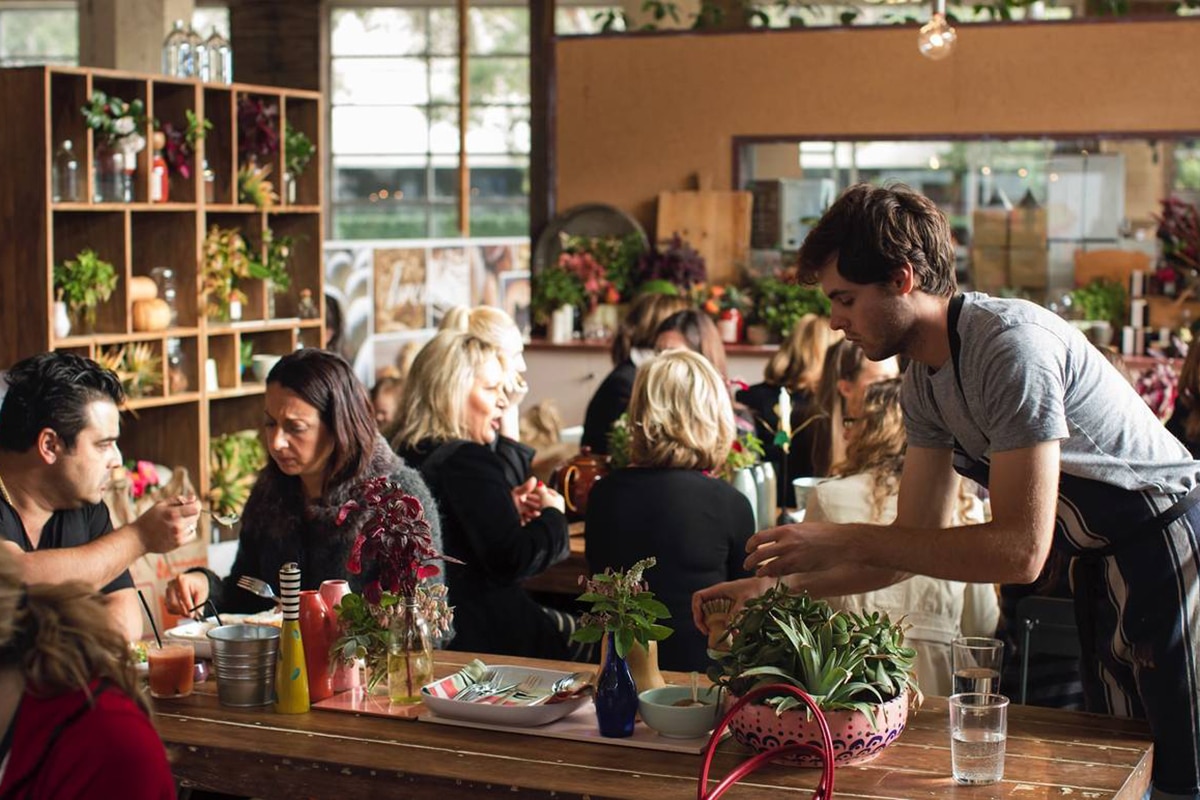 34. Bread & Circus
A colourful, vibrant café experience like no other in the heart of Alexandria. At Bread & Circus, breakfast is served all day every day. The menu shines with its many blended fruit bowls. Vegetarians and vegans will be more than catered for at this café as will the kids, with plenty of dishes that look like a fun colour explosion rather than a meal.
Address: 21 Fountain St, Alexandria NSW 2015
Hours: Monday – Sunday 8 am – 2 pm
Phone: 0418 214 425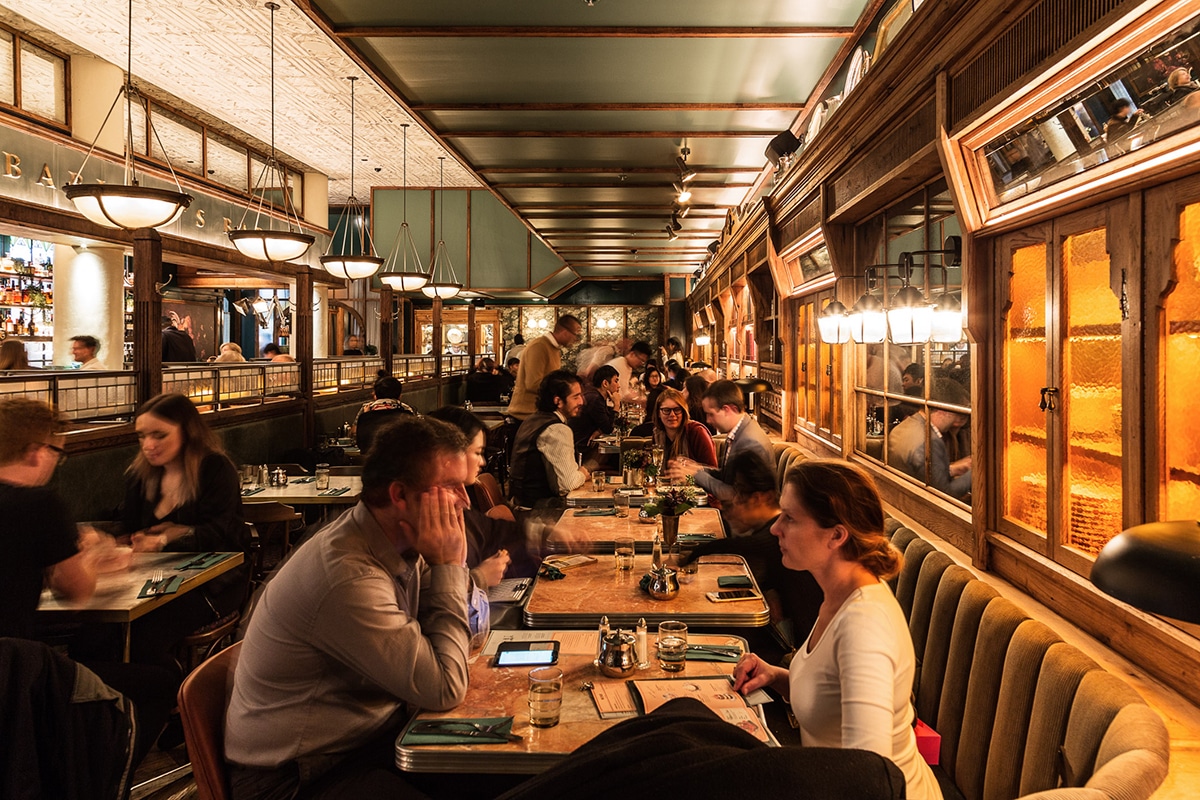 35. The Grounds of the City
You can't call yourself a Sydneysider unless you've made the pilgrimage to The Grounds of Alexandria, but now the team have created another oasis for you to visit. It's very different, with moody lighting, booth seating and a Parisian influence, but we love it! Grab something from the all-day menu during the day and stay until the evening for cocktails and bar snacks, there's no excuse to leave!
Located in: The Galeries
Address: Shop RG 12, 500 George St, Sydney NSW 2000
Hours: Mon – Wed 7.30 am – 3.30 pm, Thurs & Fri 7.30 am – 9 pm, Sat 8 am – 9 pm, Sun 8am – 3.45pm
Phone: (02) 9699 2225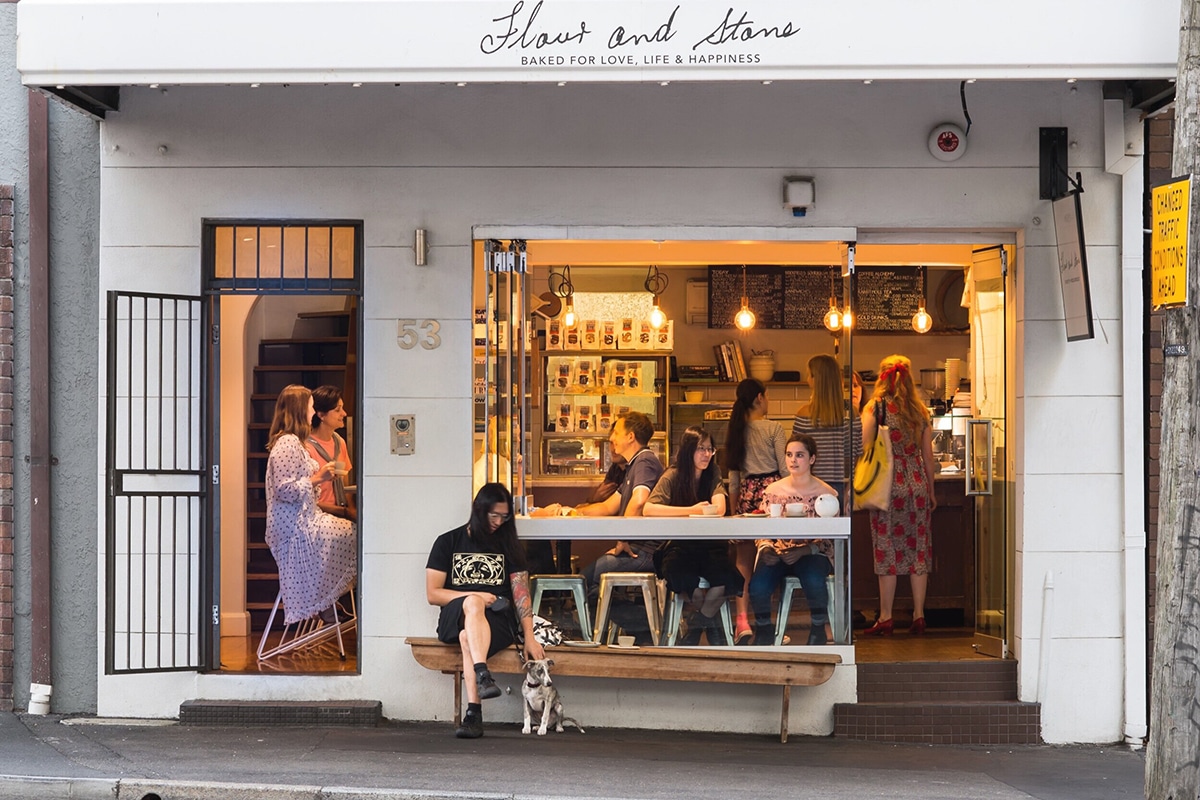 36. Flour and Stone
If you've got a sweet tooth, Flour and Stone will leave you feeling satisfied and sugared out, in a good way. Head lady Nadine's love for baking has grown From a dairy farm in the Hunter Valley to Michelin star restaurants in London and has resulted in the birth of Flour and Stone which has earned her a spot in the echelons of Sydney's artisan baking community. On the menu expect everything from tarts, cakes, sandwiches, pies and sausage rolls. We can't go past the spanakopita, it is truly something else.
Address: 53 Riley St, Woolloomooloo NSW 2011
Hours: Monday – Friday 7 am – 4 pm, Saturday 8 am – 4 pm
Phone: (02) 8068 8818
Key Things to Consider for Sydney's Best Cafes
The key factors to keep in mind when deciding where to go:
Price – How expensive is your coffee or espresso?
Food – Menu variety, quality of produce and fresh ingredients.
Location – Whether that be in the centre of all the action or somewhere quaint and quiet.
Service – Good service makes the experience at a cafe that much more enjoyable.
How Man Of Many Chose The Best Cafes In Sydney
With an editorial team full of foodies, Man Of Many has had the unique opportunity to directly sample coffee and food from the best spots in Sydney. It is also based on our own personal experience, in-depth research and customer reviews of cafes in Sydney. As expert journalists who guide people between competing products and services, we have provided our independent opinion in formulating Man of Many's selections. Our editors have taken into account, price points, flavour choice and quality of the gelato, while also making a concerted effort to highlight a few cafe spots outside of the CBD. You can review our editorial policy here surrounding how we maintain our independence in our editorial reviews.
Alternatives to Cafes in Sydney
If you're looking for other things to do in and around Sydney, we've got you covered with some of the options listed below. You can also check out our list of the Best Coffee Shops & Brands in Australia with expert commentary from Australian coffee expert and Campos Chief Coffee Officer, Adam Matheson. Or, if you don't feel like heading out for coffee, you can look to invest in one of the best Coffee Machines For Your Daily Brew or French Press Coffee Makers for a Fresh Brew.
General FAQs
Where are the best cafes in Sydney located?
The best cafes in Sydney are located in Surry Hills, Sydney's foodie hub.
What is the best cafe in Sydney CBD?
The best cafe in the Sydney CBD is Industry Beans.
What is specialty coffee?
Generally speaking, if coffee scores 80 points or above out of 100 from the Specialty Coffee Association, it qualifies as specialty coffee.
What's the best speciality coffee shop in Sydney?
Some of the best places to find specialty coffee in Sydney are ONA Coffee Marrickville, Coffee Alchemy, Mecca Coffee, Single O, Artificer Coffee, and others.
What Sydney specialty coffee shop is open late?
Sydney's Edition Coffee is open until 5pm, seven days a week. Campos Coffee Newtown is open until 5pm on Saturdays and Coffee Alchemy's location at The Strand is open until 6:15pm on Thursdays.
You'll also like:
19 Best Healthy Restaurants in Sydney
23 Best Outdoor Restaurants in Sydney
14 Spots for the Best Ramen in Sydney