65 Fun Things To Do in Sydney
Sydney is jam-packed with things to do and things to see. It's a beautiful city to live and play in and it's not just beaches and cafes, there's a whole lot of unique and exciting new things to try like horse riding, escape rooms, art galleries, surfing and the food of course. We're sure you'll have something to add to your bucket list. So why not check out all 66 fun things to do in Sydney.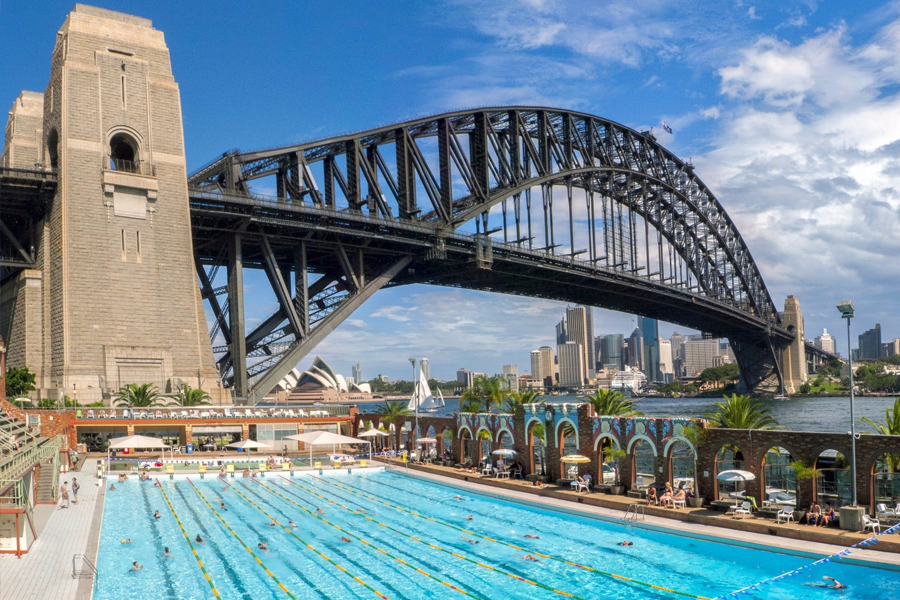 1. Swim at Olympic Pool in North Sydney
It's a quintessential Sydney experience to take a dip in the North Sydney Olympic Pool. Its grandeur art deco design is lush but the entry fees are really affordable. There's kiddie pools, a crèche and an indoor pool, but the real winner here is the outdoor lap pool with stunning views of the Harbour Bridge.
Address: 4 Alfred Street South, Milsons Point NSW 2061
Phone: (02) 9955 2309
Trading hours: Mon-Fri 6am-7pm, Sat-Sun 8am-5pm
Price: $8.50 entry fee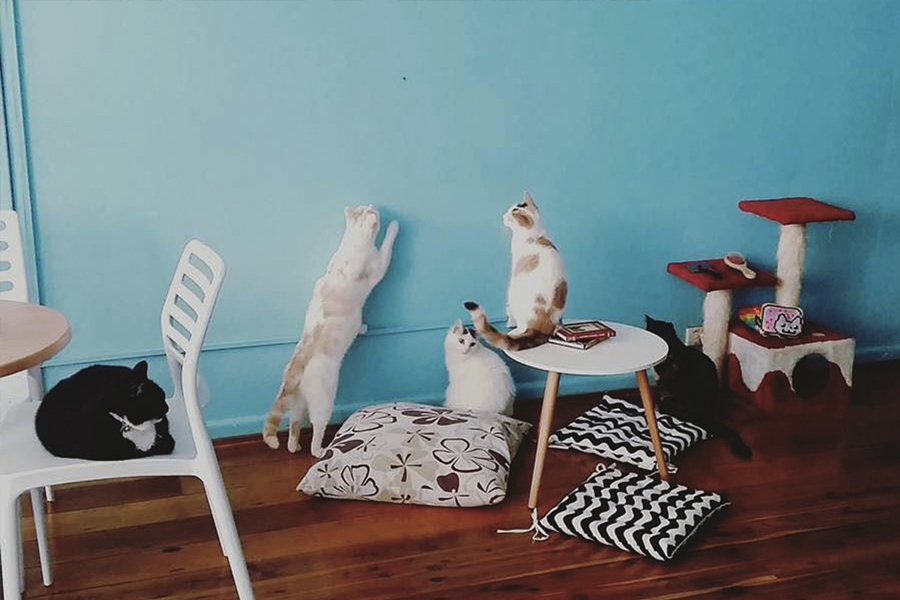 2. Cosy up with cats at Catmosphere
If you are a lover of our feline friends then Catmosphere is the perfect spot when you're wondering what to do in Sydney. You'll also be helping support rescue cats and kittens. De-stress and watch a movie while spending some quality time with the cats of Catmosphere.
Address: 66 Foveaux Street, Surry Hills NSW 2010
Trading hours: Wed 4pm-8pm, Thu-Sun 11am-8pm
Price: $22 – Cat Lounge or Treehouse, $24 – Playroom, $30 – Cat Yoga class, $38.50 – Catflix Cat Cinema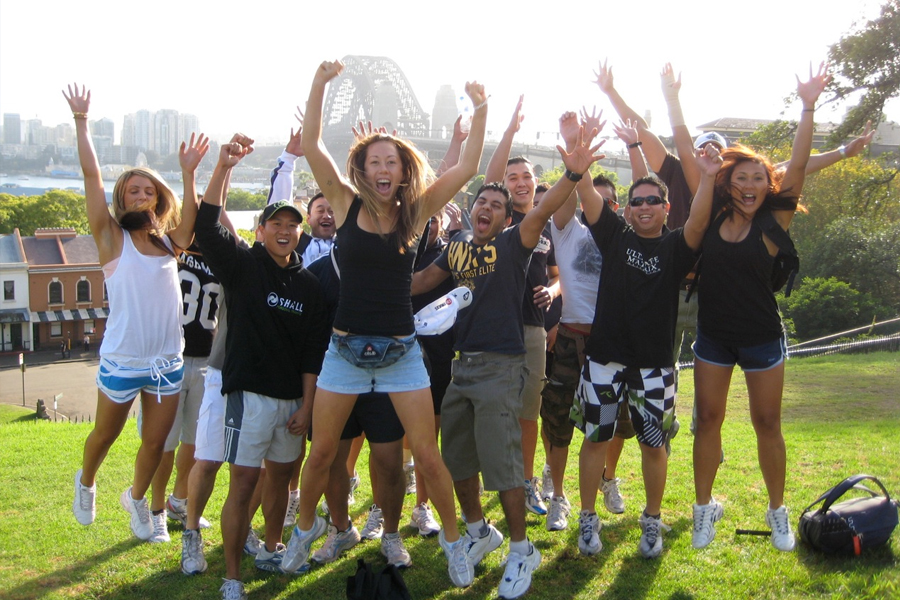 3. Scavenger Hunt – Fantastic Race Sydney
Another one for the thrill seekers, the Fantastic Race Sydney is an experience of a life time. Run through Sydney finding clues, solving puzzles and experience the city like never before. For the adrenaline junkies this is a must do in Sydney.
Address: Meets outside Central Train Station
Phone: +61 477 508 841, 0477 97 65 43
Trading hours: Sat 10am-4pm, Sun 10am-4pm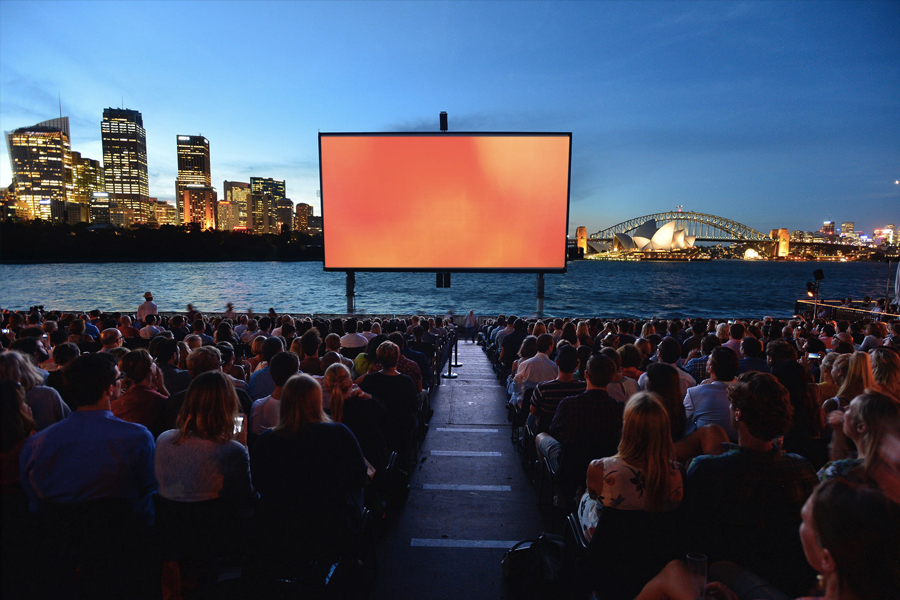 4. Outdoor Cinema – St. George Open Air Cinema
This harbour side venue celebrates film, food and summer in the city. So if you're ever wondering what to do in Sydney during the warmer months, the St George Open Air Cinema is a great option. Sitting outside with a few drinks and a giant screen isn't a bad way to spend an evening.
Address: Fleet Steps, Royal Botanic Garden NSW 2000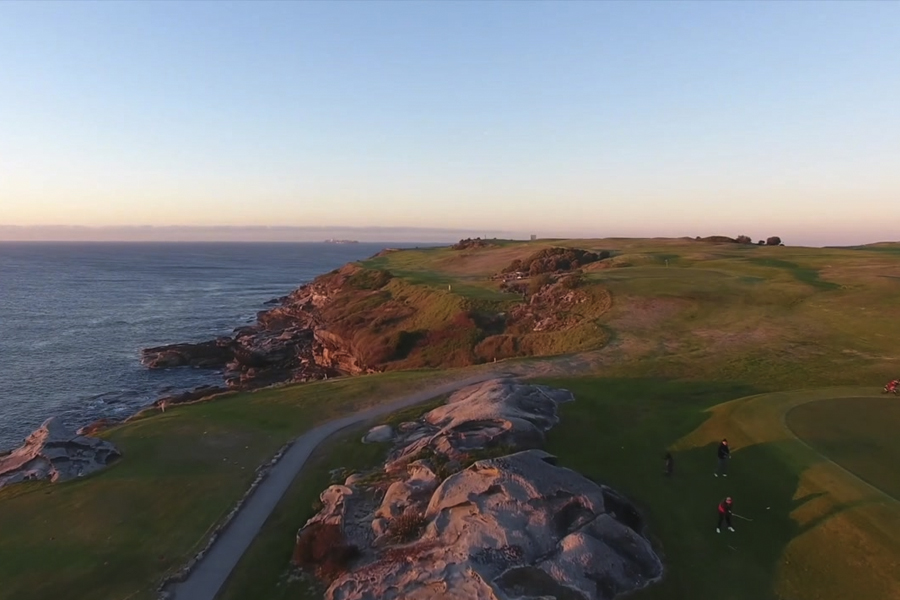 5. Golf with a view at Randwick Golfcourse
Established in 1960, the Randwick Golf Club is the perfect spot for a bit of golf in Sydney. This gold course is special however because of its stunning Long Bay and Pacific Ocean views. Not only that, there's live music every Sunday, a gourmet restaurant, clubhouse and more.
Address: 1 Howe Street, Malabar NSW 2036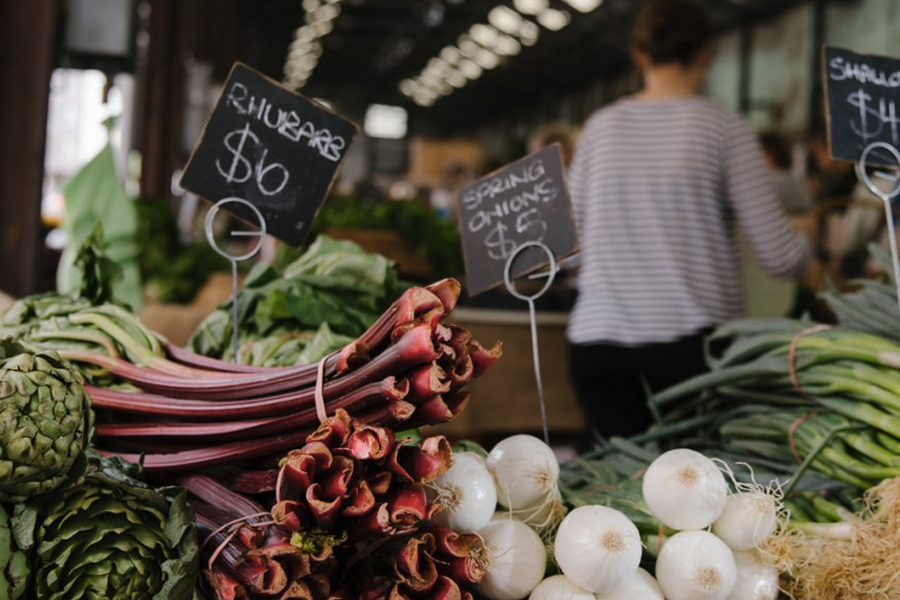 6. Grab some brekky at Carriageworks Farmers Markets
You know what they say, brekky is the most important meal of the day, so start yours at the Carriageworks Farmers Market. The perfect start to your list of things to do in Sydney that you can tick off, here at the farmer's market you'll find crusty artisan bread, boutique cheeses and more. Try the bacon and egg rolls from Bird Cow.
Address: 245 Wilson Street, Everleigh NSW 2015
Trading hours: Sat 8am-1pm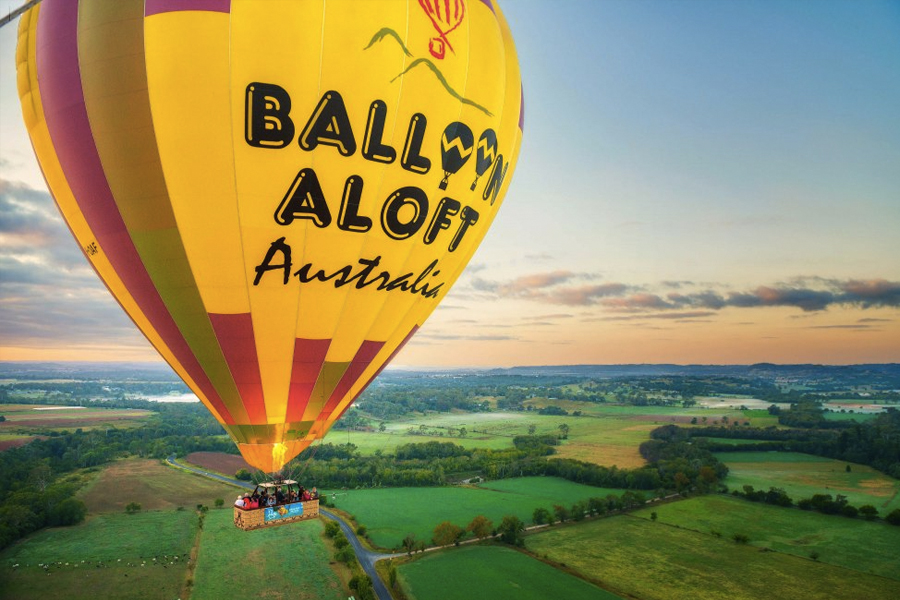 7. Hot Air Balloon over Camden Valley
You couldn't pick a prettier place to float over than Camden Valley. The Balloon Aloft hot air balloon flights are usually an hour in duration, finishing with a champagne breakfast. It's a great idea if you're looking for things to do in Sydney this weekend.
Address: 15 Old Menangle Rd, Campbelltown NSW 2560
Phone: +61 2 4990 9242
Trading hours: Mon-Fri 9am-3pm, Sat 9am-12pm
Price: from $259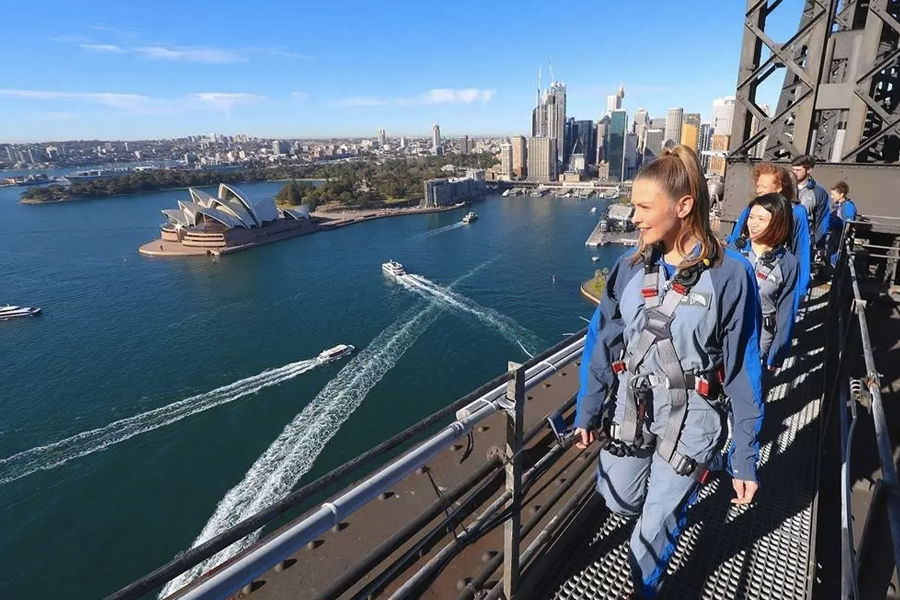 8. Climb Sydney Harbour Bridge
It's possibly the most tourist-y thing to do in Sydney, it's the Sydney Harbour Bridge Climb. See the city from a totally new perspective and be taken on a historical and cultural journey as you summit this iconic piece of Sydney.
Address: 3 Cumberland St, The Rocks NSW 2000
Phone: +61 1300 908 057
Price: from $198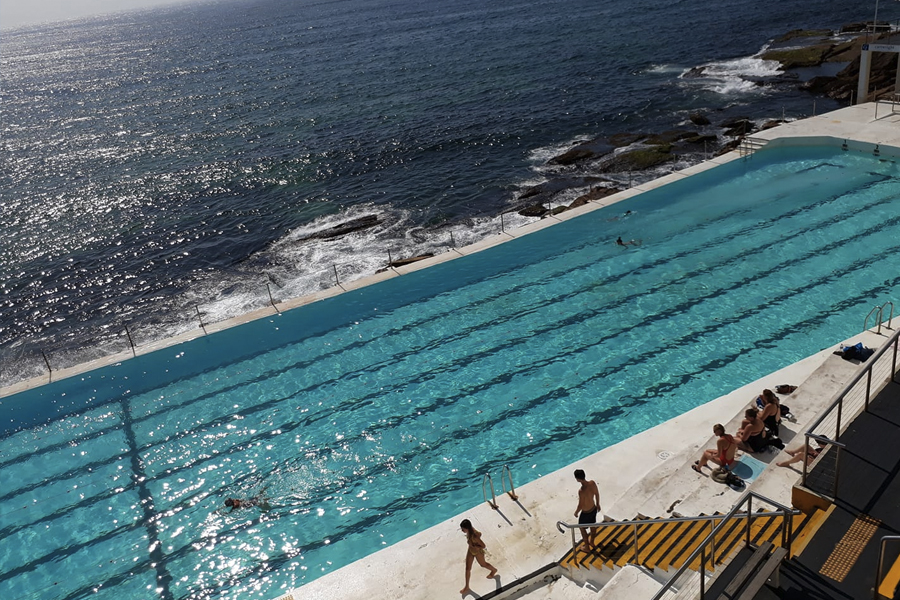 9. Take a swim at the Bondi Icebergs Pool
Possibly the most Instagram-able pool in Australia, the Bondi Iceberg Pools are a great option when wondering what to do in Sydney. This huge pool offers all the luxury of a modern pool while still feeling like you're one with the ocean as it sit right above the water's surface.
Address: 1 Notts Ave, Bondi Beach NSW 2026
Phone: +61 2 9130 3120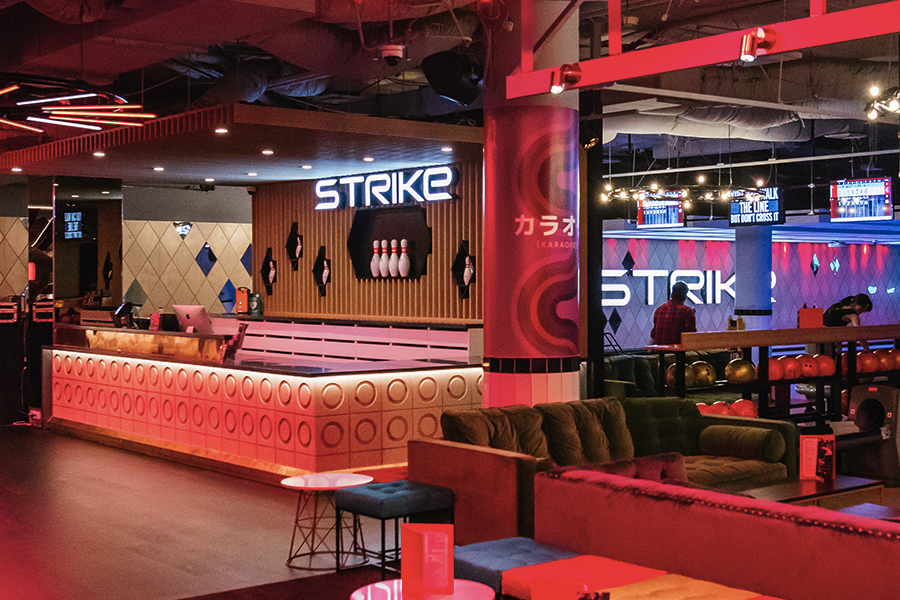 10. Bowl the night away at Strike Bowling
Located at the King Street Wharf, Strike Bowling at King Street Wharf offers a brand new waterside bar featuring gourmet food and delicious cocktails. No evening at Strike is complete without some bowling, try your bowling skills out at one of the 10 bowling alleys.
Address: 22 The Promenade, Sydney NSW 2000
Phone: +61 2 7201 8355
Trading hours: Mon-Thu 2pm-10pm, Fri-Sat 12pm-12am, Sun 12pm-10pm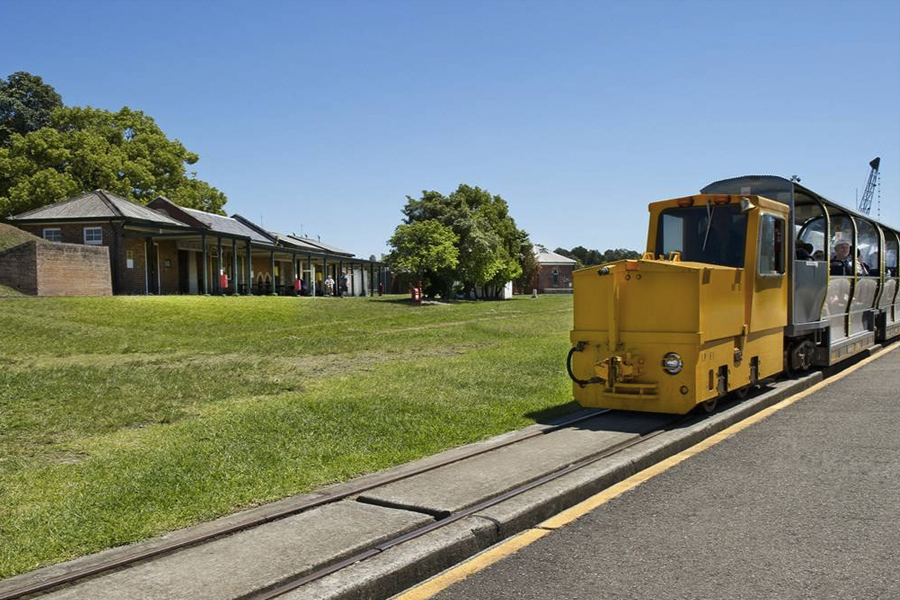 11. Arts Precinct – Newington Armory
Evolving from it historically military-industrial origins, Newington Armory is now a bustling arts precinct featuring, theatre, artists' studios, exhibition spaces  and more. The Heritage Railway Discovery Tour is also a great option if you're looking for things to do in Sydney this weekend.
Address: Jamieson Street, Sydney Olympic Park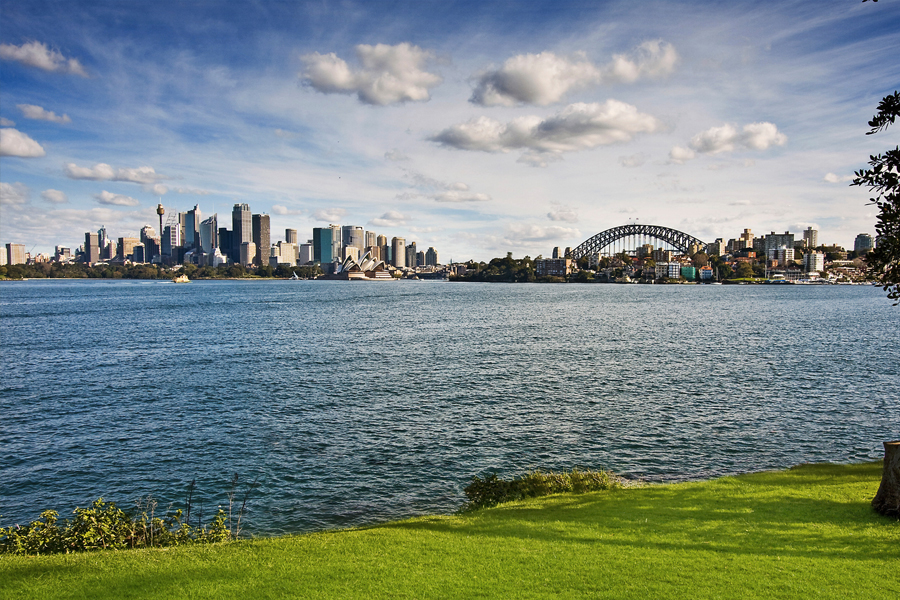 12. Picnic at Cremorne Reserve
If nature is more your thing then a picnic at Cremorne Reserve is great idea when wondering what to do in Sydney. The harbour side bushland, lawn and garden areas make for a perfect setting for a picnic. Plus there are some pretty spectacular views of the harbour and city.
Address: Milson Rd, Cremorne Point NSW 2090
Phone: +61 2 9936 8100
Trading hours: Open 24 hours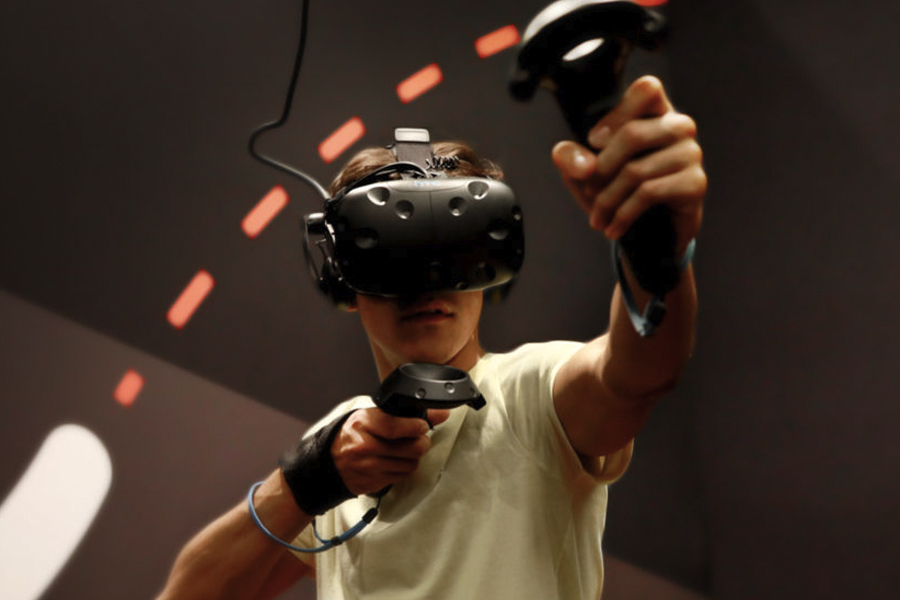 13. Virtual Room – Virtual Reality Sydney
This is a great option for people who also love escape rooms. At Virtual Reality Sydney, the concept of escape rooms and virtual reality are blended with a full 3d cinematic experience to deliver a mind blowing adventure that's truly unique and immersive.
Address: Level 5, 393 George Street, Sydney NSW 2000
Phone: +61 2 9053 0221
Trading hours: 7 days a week – 10am-10pm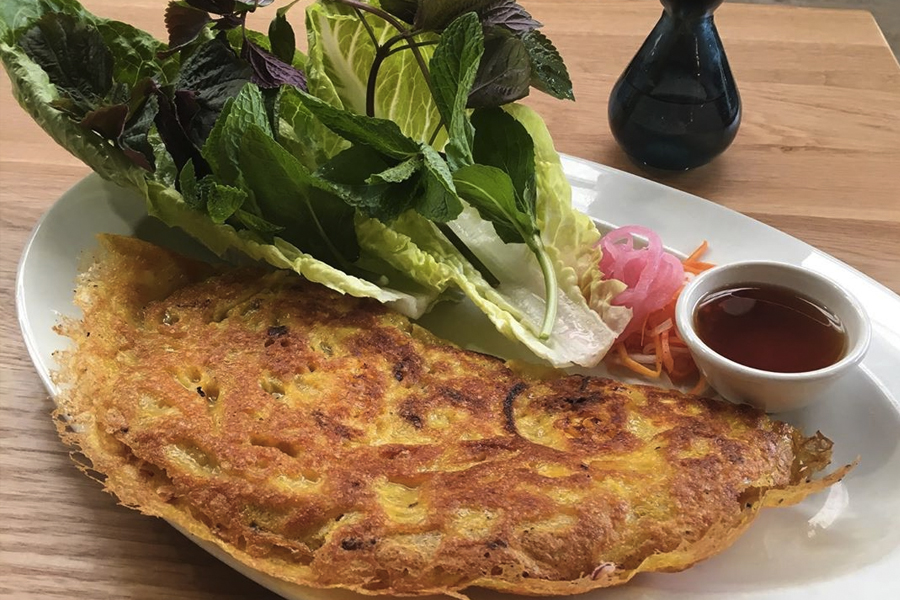 14. Dine in at Sydney's Banh Xeo Bar
Banh Xeo Bar offers Vietnamese fare at affordable prices. The Rosebery diner offers up a regularly changing menu of modern and traditional dishes that are to die for. Try the Vietnamese pancakes fermented rice flour crepes stuffed with pork.
Address: 61 Mentmore Avenue, Rosebery NSW 2018
Phone: +61 2 8542 5259
Trading hours: Mon-Thu 11:30am-2:45pm, Fri 11:30-3pm & 5:30pm-8:30pm, Sat-Sun 11:30am-3pm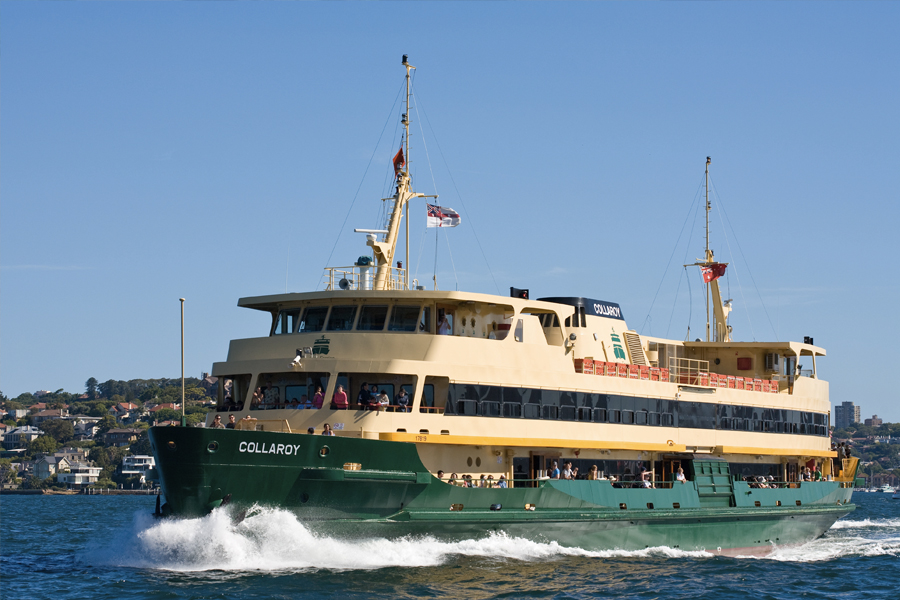 15. Take the Manly Ferry at Circular Quay
If you're looking for something to do while in Sydney, the Manly Ferry is a great option. Departing every half hour from Circular Quay, the ferry will take you over by the Sydney Harbour Bridge and then to beautiful Manly Cove. Go in the late afternoon for some spectacular sunset views.
Address: Wharf 3, Circular Quay NSW 2000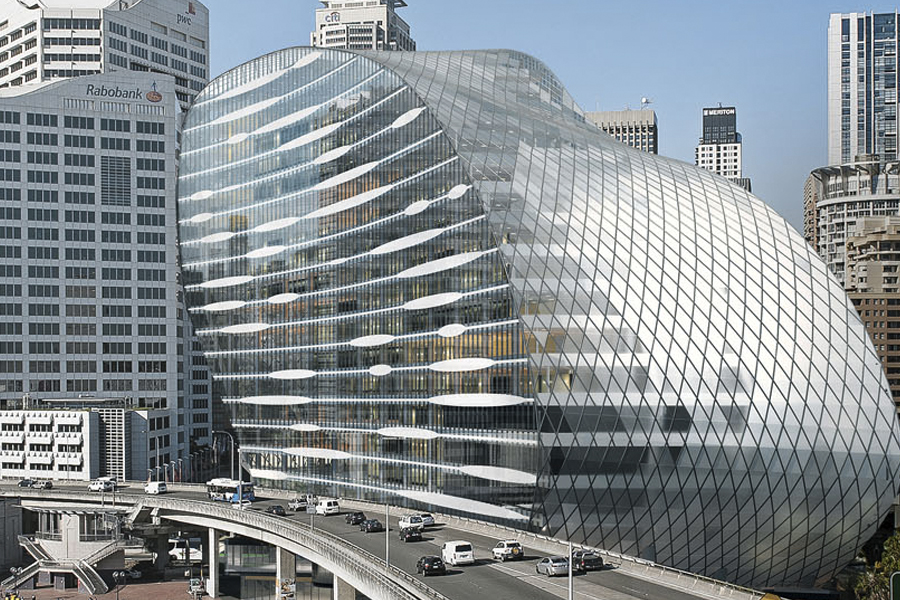 16. IMAX Movie
While it is currently closed due to the brand new theatre being built, it is a worthy addition to the list. Returning shortly in 2020, it is one of the biggest screens and one of the most successful IMAX theatres globally and it's getting a whole new makeover.
Address: 31 Wheat Rd, Darling Harbour NSW 2000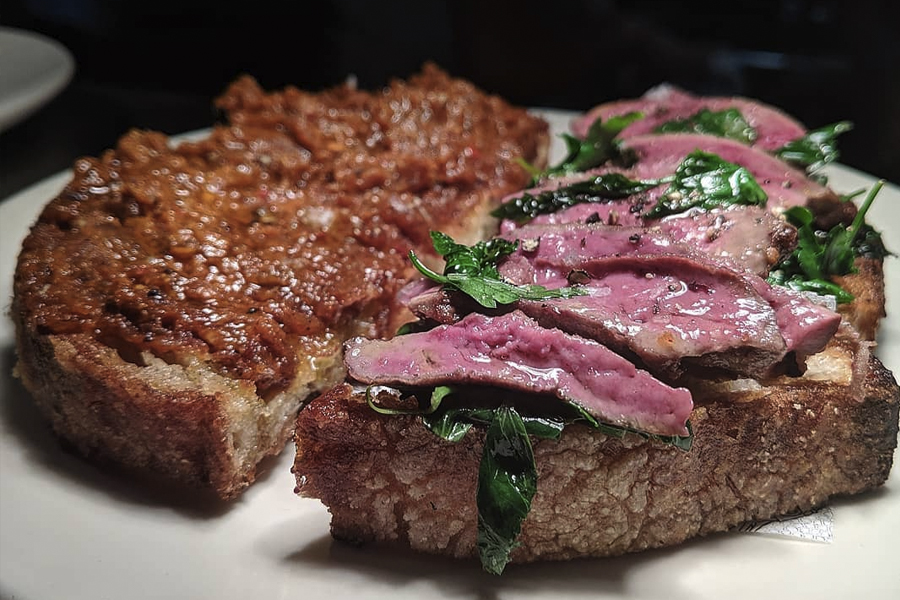 17. Try some sustainably sourced seafood at Saint Peter
Saint Peter offers up some delicious sustainably sourced seafood that's caught that very morning then prepared and served simply and fresh. Because of the nature of the restaurant the menu changes daily so you can come back and always have something different.
Address: 362 Oxford St, Paddington NSW 2021
Phone: 02 8937 2530
Trading hours: Wed 6pm-late, Thu-Sat 12pm-2pm & 6pm-late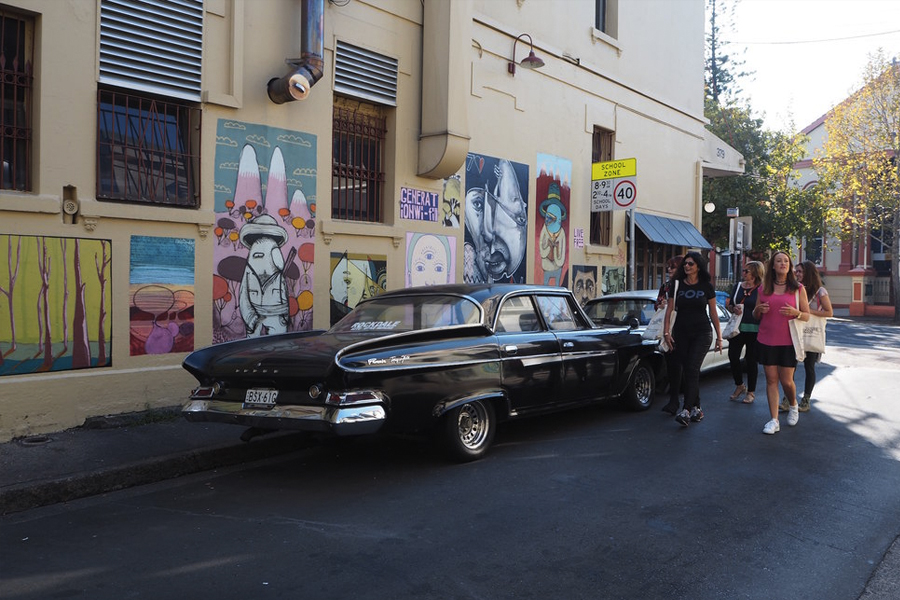 18. Take a Culture Scouts: Inner West Tour
Sydney is known as a hotbed for street art and its art culture so what better way to experience it then by guided tour with Culture Scouts. You'll be guided through Sydney's cultural inner city hubs, galleries, cafes, studios, shops and bars and engaging with the people, sights and tastes.
Address: Level 1/30-34 Wilson St, Newtown NSW 2042
Phone: 1300 776 043
Trading hours: Thu-Sat 10am-1pm
Price: $95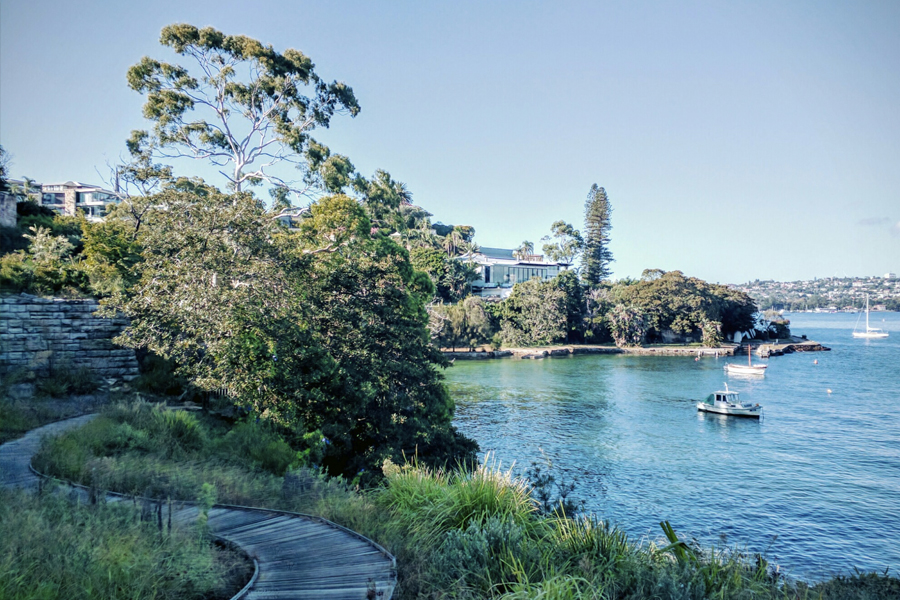 19. Stroll along the Hermitage Foreshore Walk
Hermitage Foreshore Walk  is just a 30 minute walk at Rose Bay is about 1.8km and has plenty of pit stops along the way such as a picnic area, swimming at Milk Beach and views of the Harbour Bridge, Sydney Opera House and Shark Island.
Address: Greycliffe House, Nielsen Park, Vaucluse NSW 2030
Phone: 02 9337 5511
Trading hours: Mon-Fri 9am-5pm
Price: Free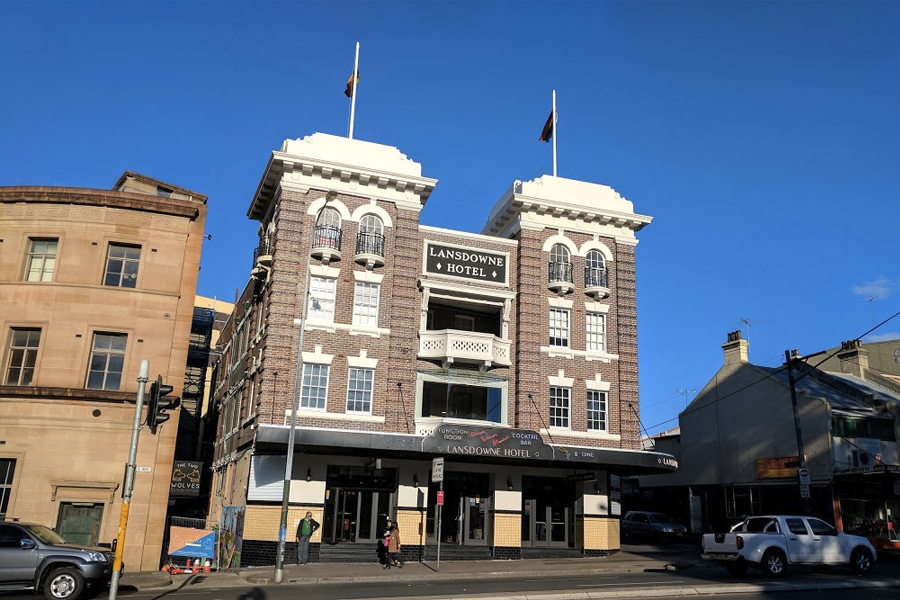 20. See a Gig at the Lansdowne Hotel
Nothing beats live music for a night out and the Lansdowne Hotel has got you covered and then some. Ready to introduce to you a generation of new performers, the venue can hold at least 250 patrons and offers up some no frills pub grub and reasonably priced drinks.
Address: 2-6 City Road, Chippendale NSW 2008
Trading hours: Thu-Sun 12pm-10pm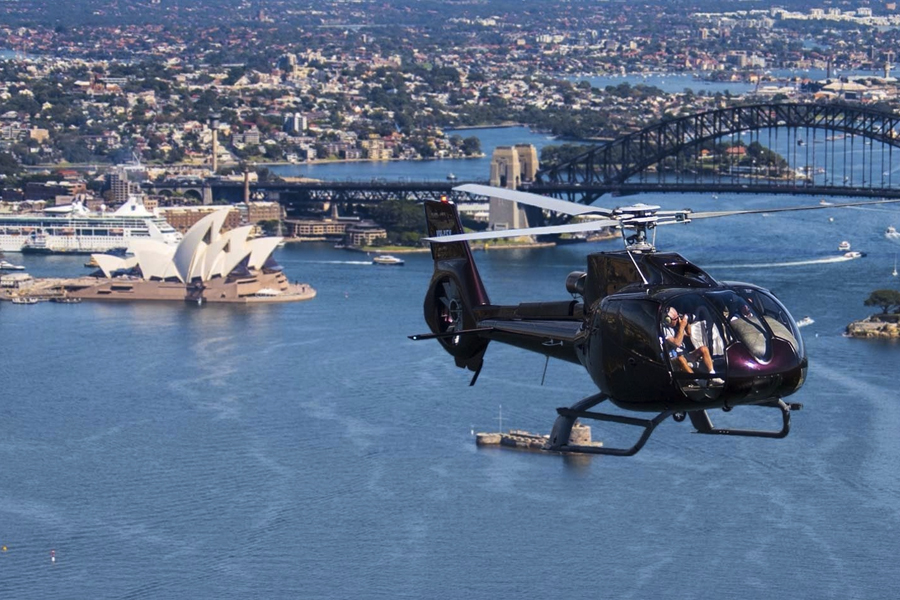 21. Fly above Sydney with Sydney HeliTours
If you're wanting to go all out when finding what to do in Sydney then see Sydney from the sky with Sydney's premier helicopter tourism company, Sydney HeliTours. Make a day of it with one of their day tours that showcase all of Sydney's iconic attractions.
Address: 472 Ross Smith Ave, Sydney Airport NSW 2020
Trading hours: Thu-Sun 12pm-10pm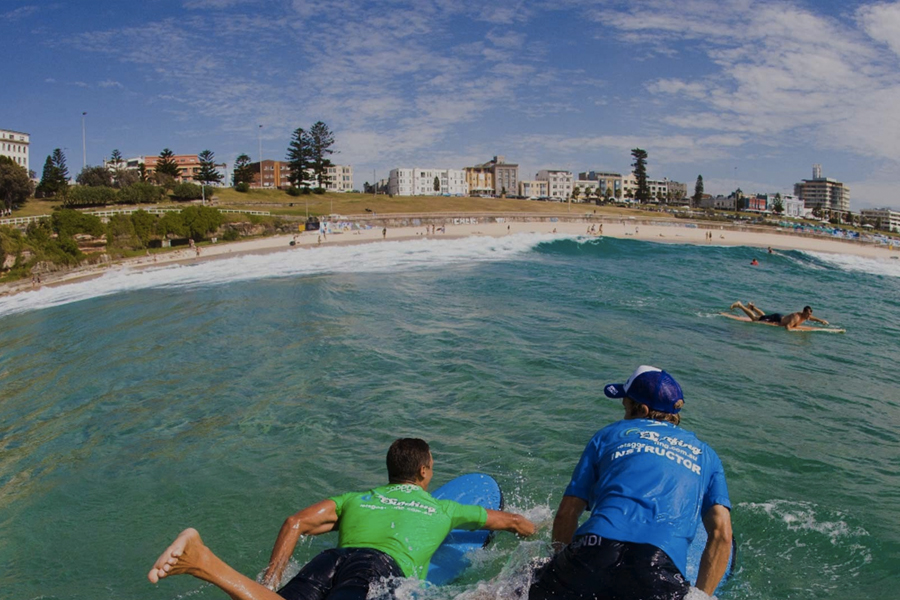 22. Learn to Surf on Bondi Beach with Let's Go Surfing
Voted one of Sydney's top 3 tourist activities, Let's Go Surfing at Bondi Beach are passionate about sharing their surf knowledge and helping others achieve their surfing dreams. You'll be up on that board and chasing waves in no time.
Address: Bondi Beach, Byron Bay, Maroubra Beach
Phone: +61 2 9365 1800
Trading hours: Mon-Sun 9am-5pm
Price: AUD$70 (2 hours – Hot Winter Lesson); AUD$185 (3 x 2 hour lessons – Hot Winter Deal); AUD$375 (5 x 2 hour lessons – Surf Easy Plus)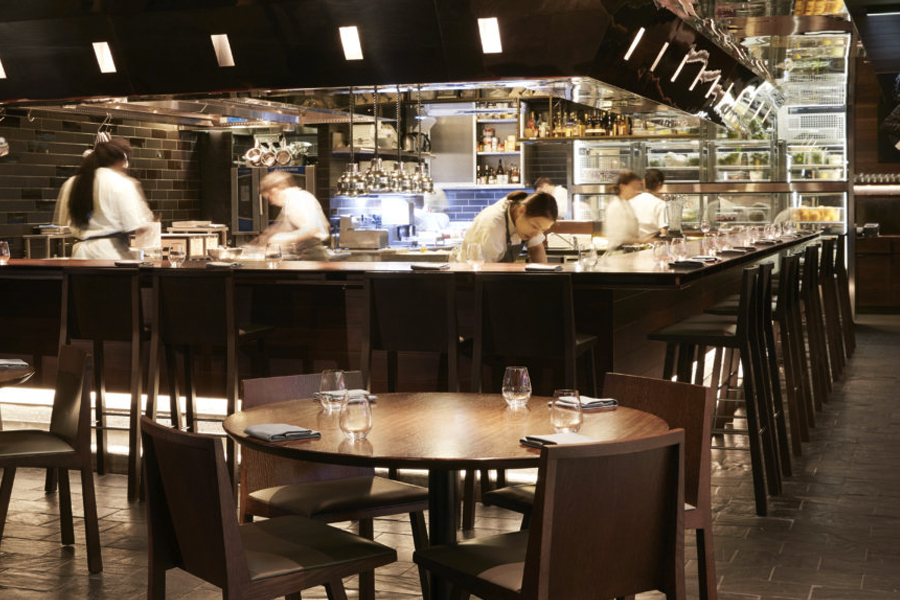 23. Eat Like a King at Momofuku Seiobo
Momofuku Seiobo is a celebration of Caribbean cuisine with Executive Chef Paul Carmichael at the helm. Try the ever changing tasting menu that is inspired by Australian produce and brought to life with Caribbean flavours.
Address: 80 Pyrmont Street, Sydney NSW 2009
Phone: +61 2 9657 9169
Trading hours: Wed-Sat 5:45pm-8:30pm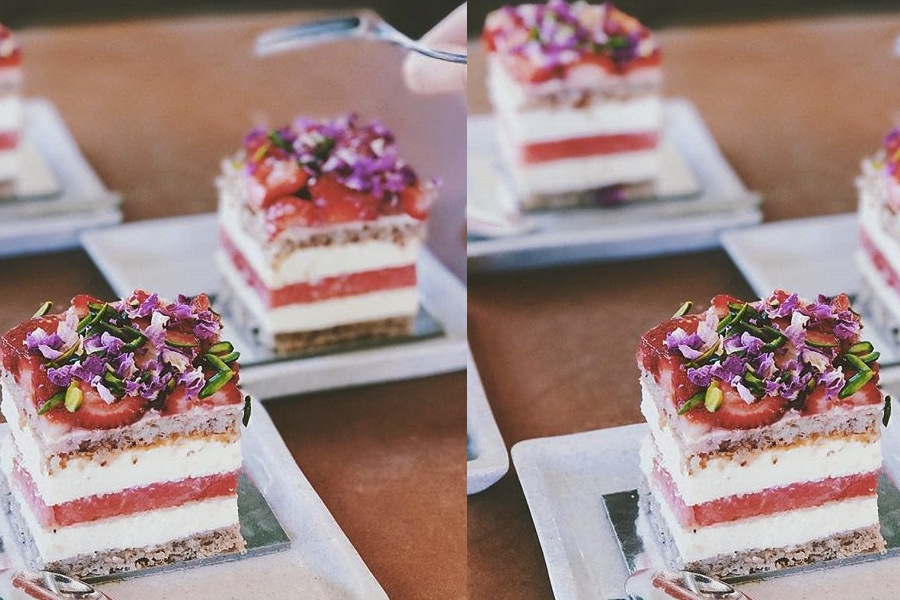 24. Take a bite of the famous Strawberry watermelon cake
This cake is so famous it's become a tourist attraction and there's a reason why. It's textural perfection, light, fresh, and the right amount of sweet. Black Star Pastry has become so renowned from the cake that it's opening up stores around the world, it's that good.
Address: 277 Australia Street, Newtown NSW 2000
Phone: 02 9557 8656
Trading hours: Wed-Fri 7:30am-4pm, Sat-Sun 7:30am-5pm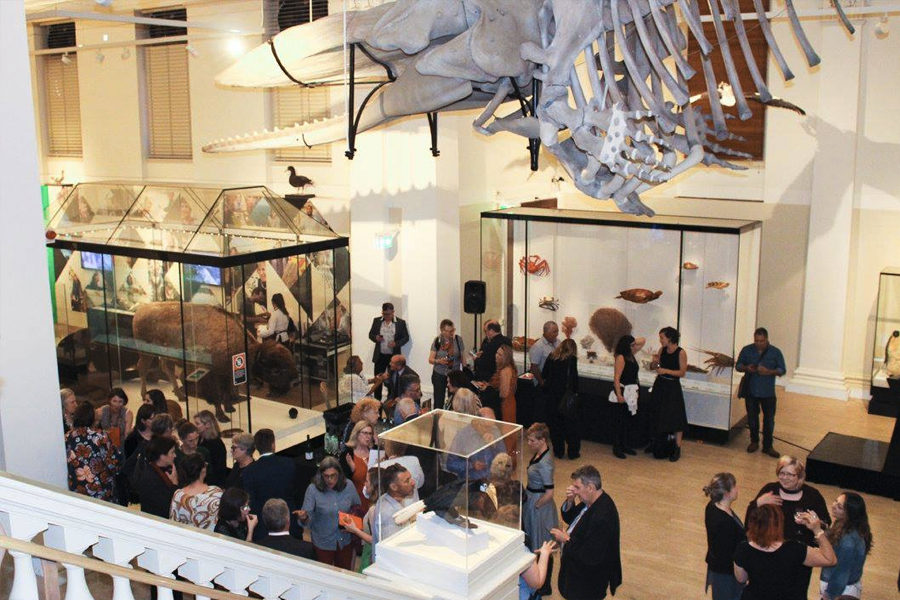 25. View Contemporary Chinese Art at White Rabbit
Showcasing the world's largest collection of 21st century Chinese contemporary art, the White Rabbit Gallery offers over 2500 works by over 700 artists the gallery opens up modern Chinese art to the people of Sydney.
Address: 30 Balfour Street, Chippendale NSW 2008
Phone: +61 2 8399 2867
Trading hours: Wed-Sun 10am-5pm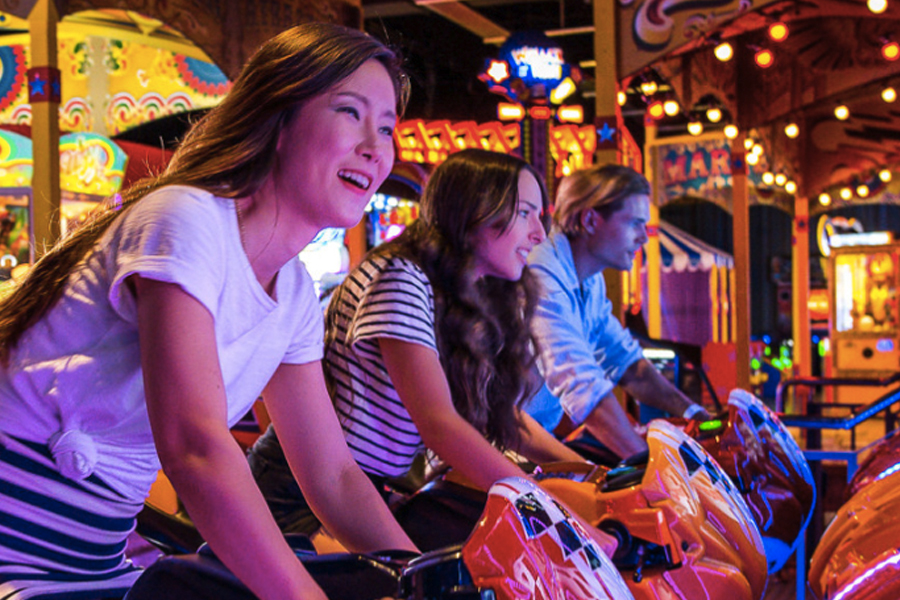 26. Be a Kid Again at Archie Brothers Arcade for adults
Trying to find what to do in Sydney that's a little bit different? Try the Archie Brothers Cirque Electriq aka an arcade for adults. They've got laser tag, dodgems, bowling and arcade games galore, plus you can win some pretty neat collectibles.
Address: 75 O'Riordan St, Alexandria, New South Wales, 2015
Phone: 1300 888 FUN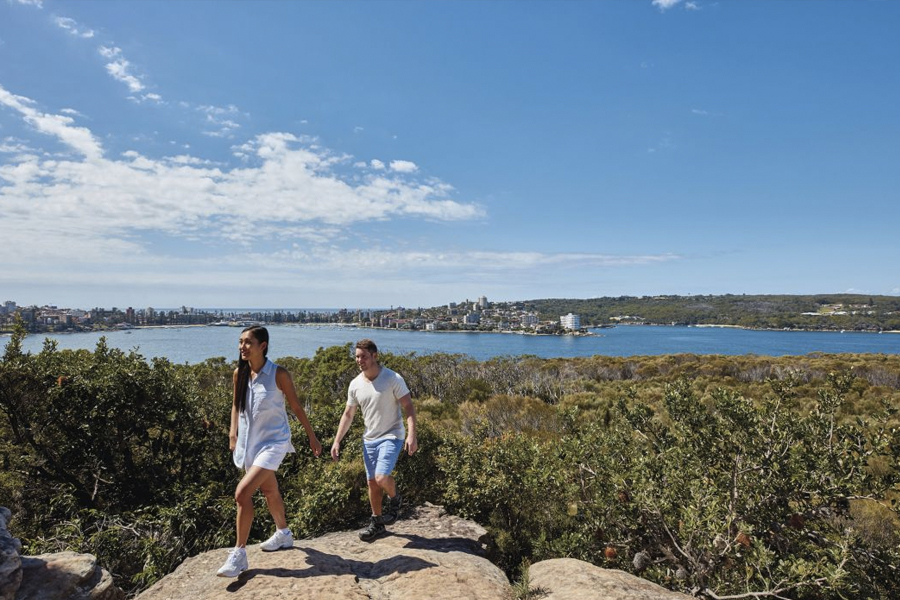 27. Coastal Trek Spit Bridge to Manly
If you're looking for free things to do in Sydney then the coastal trek from Spit Bridge to Manly delivers the goods. It's a beautiful 10km costal walk with plenty of things to see along the way including stunning bays, beautiful bushland, and scenic ocean views.
Address: Reef Beach Track, Balgowlah Heights NSW 2093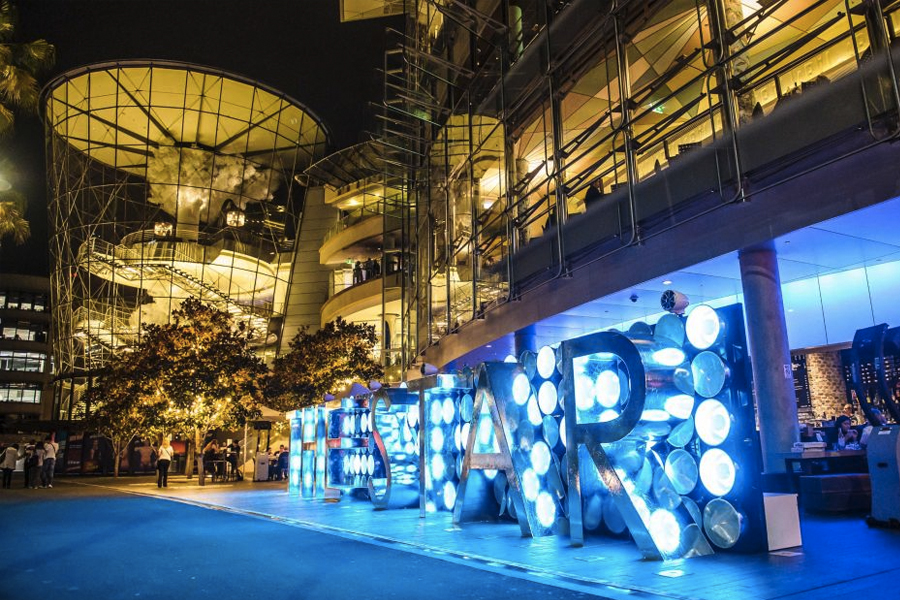 28. Try Your Luck at The Star Casino
Casinos are always a bit of fun on a night out. At The Star Casino in Sydney you can experience premium gaming at the new revamped private gaming areas. Try your luck at blackjack, baccarat, roulette, star poker and more.
Address: 80 Pyrmont St, Pyrmont NSW 2009
Phone: +61 2 9777 9000
Trading hours: Mon-Sun 10am-6am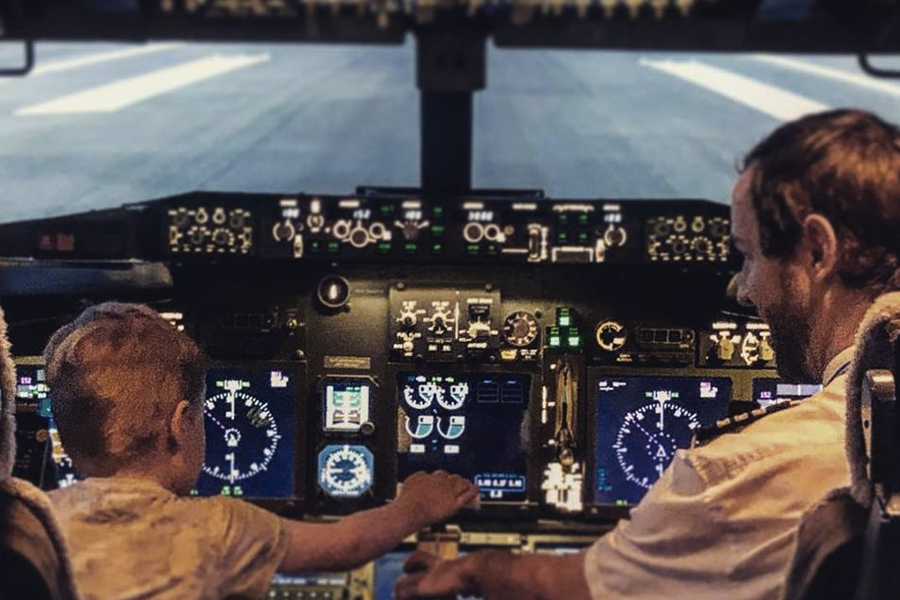 29. Become a Virtual Pilot at Flight Experience Sydney
Flight Experience Sydney offers a peek inside the cockpit. It's a fun way to experience flying or even to practice for training pilots. Get behind the wheel of a Boeing 737 and experience the virtual reality of flying your own plane!
Address: Level 3, Harbourside Shopping Centre, Darling Harbour
Phone: +61 2 9280 2455
Trading hours: Mon-Sun 10am-9pm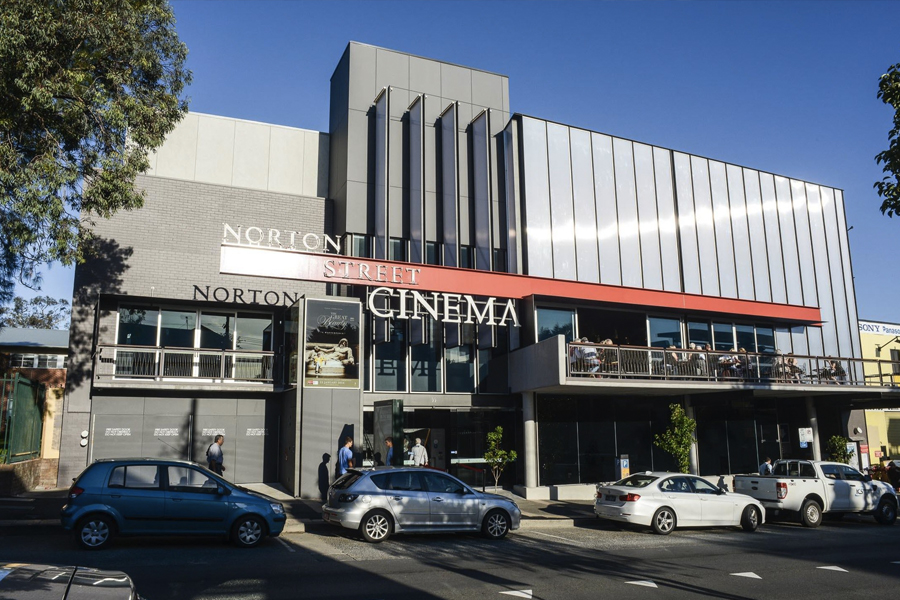 30. Palace Cinema Norton Street
As an alternative to the mainstream cinemas, The Palace Cinema on Norton Street does a great job of showcasing the outliers of film. You can expect a mix of international, local art house films, operas, special events and quality block busters.
Address: 99 Norton Street, Leichhardt NSW 2040
Phone: +61 2 9564 5620
Trading hours: Mon-Sun 9:30am-11:30pm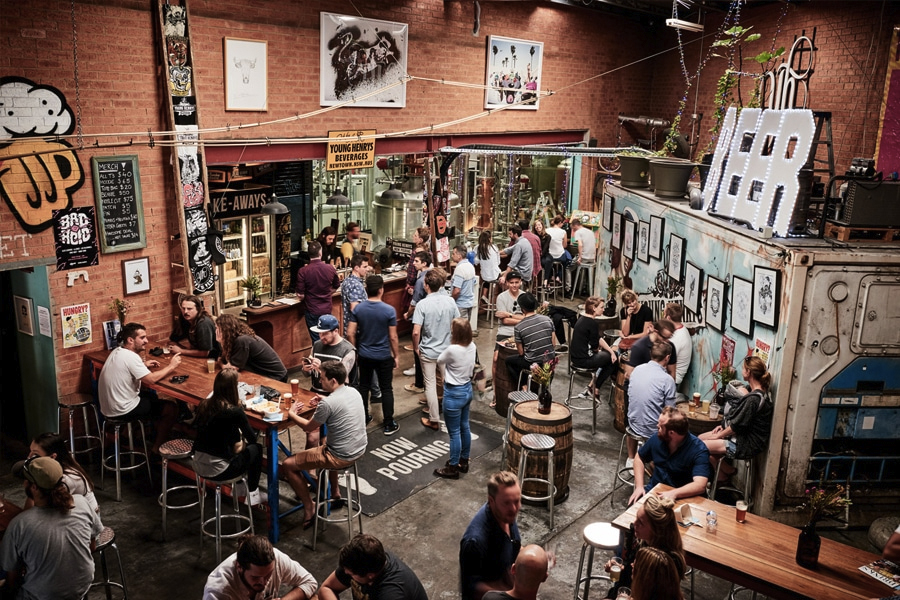 31. Try Local Beer at Young Henrys
Local brewer Young Henrys is the perfect spot to enjoy one of Sydney's best local brewers. Sit and sample one of the several offerings of Young Henry's beers while watching the brewing process take place right in the bar. Brewery tours can also be taken with a reservation.
Address: 76 Wilford St, Newtown NSW 2042
Phone: +61 2 9519 0048
Trading hours: Mon-Sun 12pm-7pm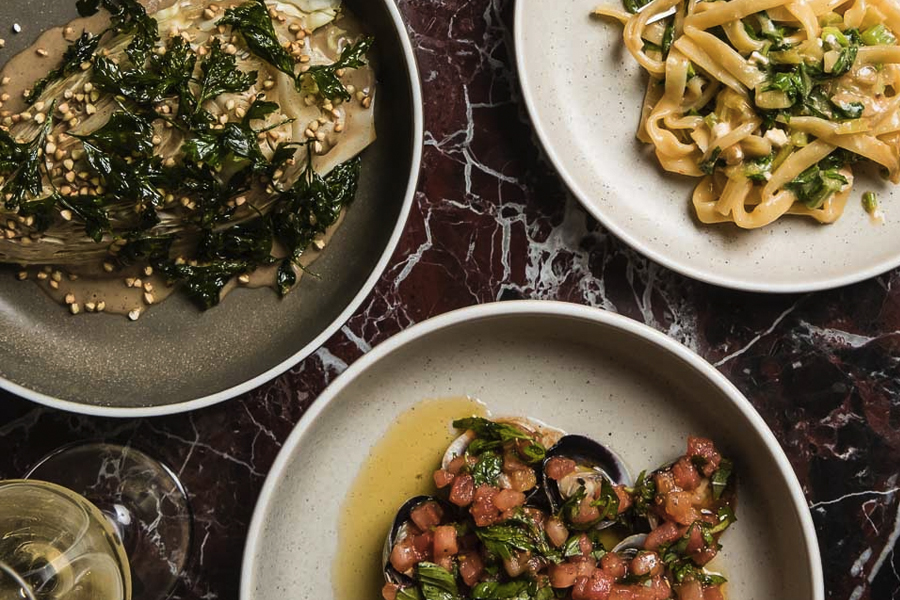 32. Go For Brunch at A1 Canteen
Brunchtime at A1 Canteen is a treat. The busy A1 looks nothing like a typical canteen and is a nice swanky place without being pretentious. The most popular dish is the Muffuletta sandwich doing the rounds on Instagram including olives, salami, spinach and artichockes.
Address: 2-10 Kensington Street, Chippendale NSW 2008
Phone: (02) 9280 3285
Trading hours: Mon-Sun 8am-3pm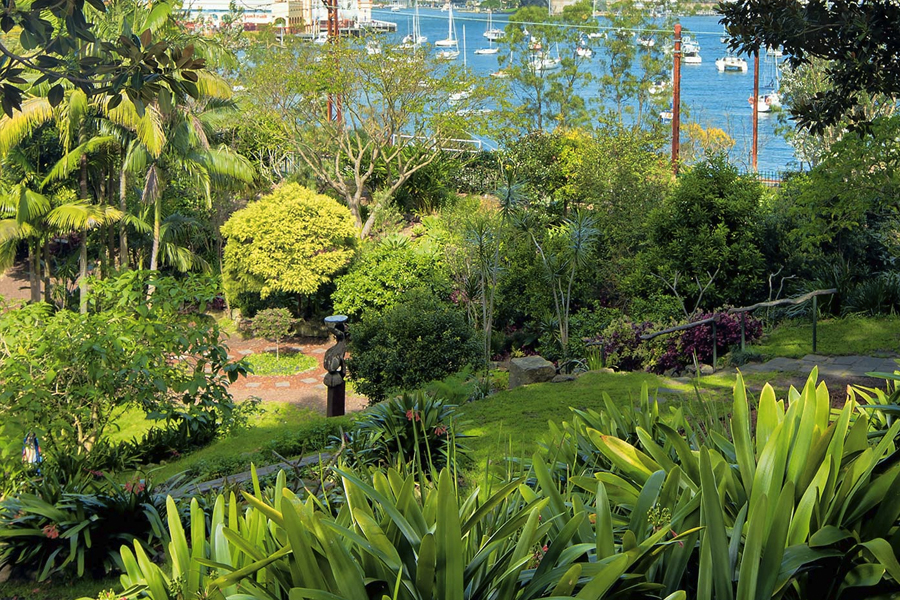 33. Find Peace at Wendy's Secret Garden
If you're looking for some Zen vibes, Wendy's Secret Garden is the place to go. Just a short stroll from Milson's point, the garden is a place where you can wander and explore hidden nooks or just relax and enjoy the views.
Address: Lavender St, Lavender Bay NSW 2060
Phone: +61 2 9936 8100
Trading hours: open 24 hours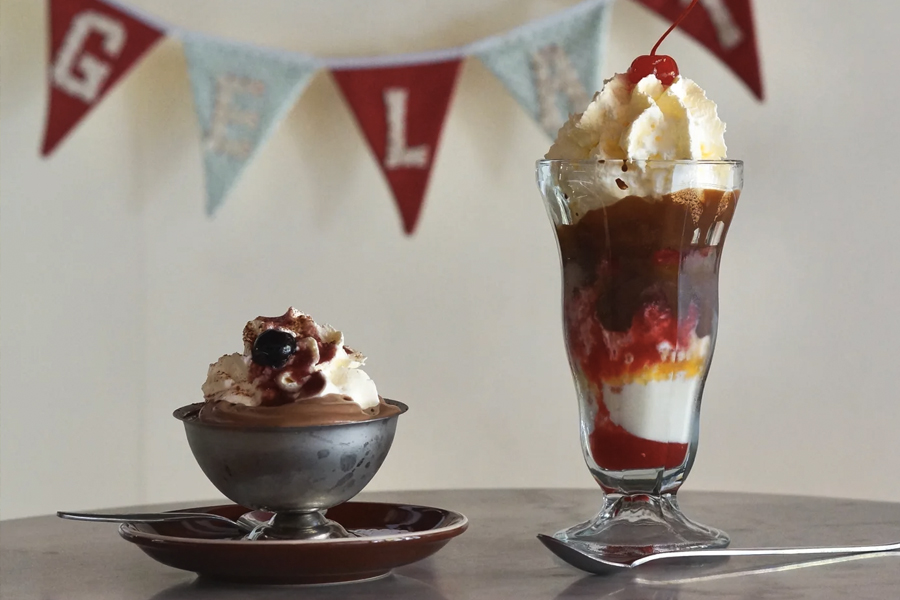 34. Beat the Heat with Ciccone and Sons gelato
For the warmer months there is nothing better than a cool refreshing gelato and Ciccone & Sons do it well. Here you can get just about every combo you can think of like pear and Riesling, lavender and white chocolate, and more.
Address: 195 Regent St, Redfern NSW 2016
Trading hours: Thu-Sat 1pm-9pm, Sun 1pm-6pm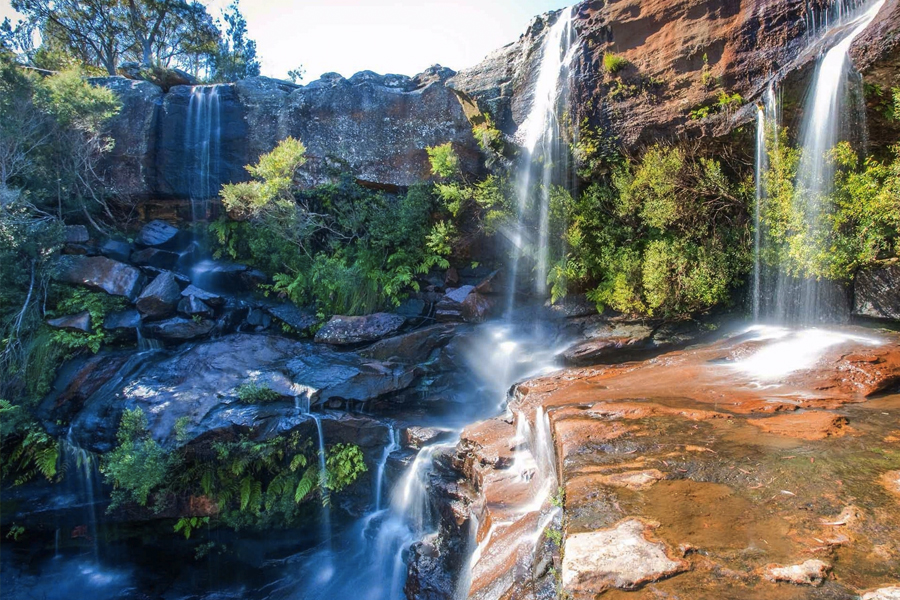 35. Try Dharawal National Park's Indigenous Walking Tour
At beautiful Dharawal National Park, tours led by Aboriginal Discovery Rangers offer a unique and wonderful Koori perspective of the Australian landscape. At 9am the walk takes you through O'hares Creek Lookout track, and the Minerva Pool trail at 11.30am.
Address: 84 Crown Street, Wollongong NSW 2500
Phone: 02 4224 4199
Trading hours: always open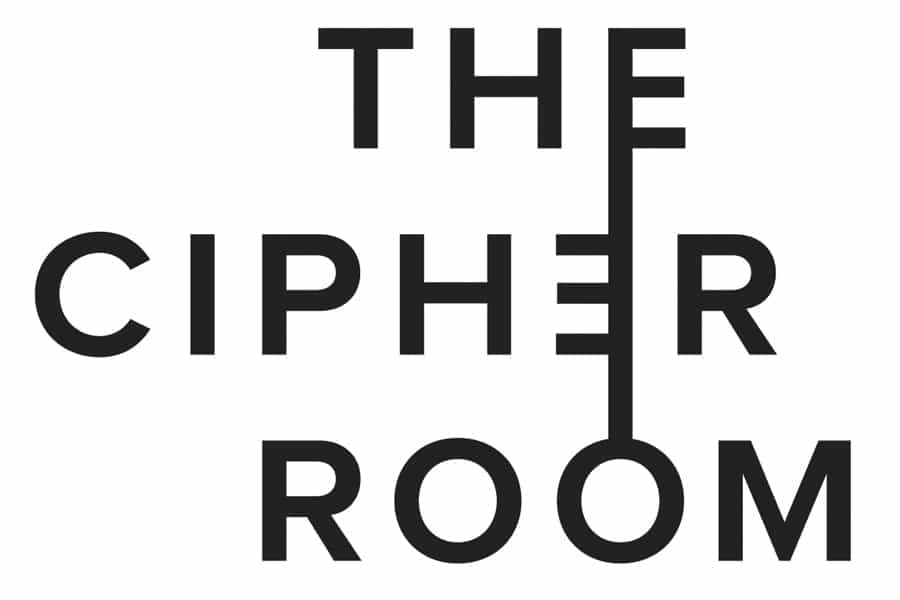 36. Escape Room – The Cipher Room
If a little bit of mystery, murder and espionage is on the table, well look no further than The Cipher Room. Designed and Built by a couple of puzzle fanatics, Marise and David have created a fun immersive escape room experience and the perfect answer to what to do in Sydney.
Address: 640 King St, Newtown NSW 2042
Phone: 0484 244 346
Trading hours: Mon 5pm-10pm, Tue-Sun 10am-10pm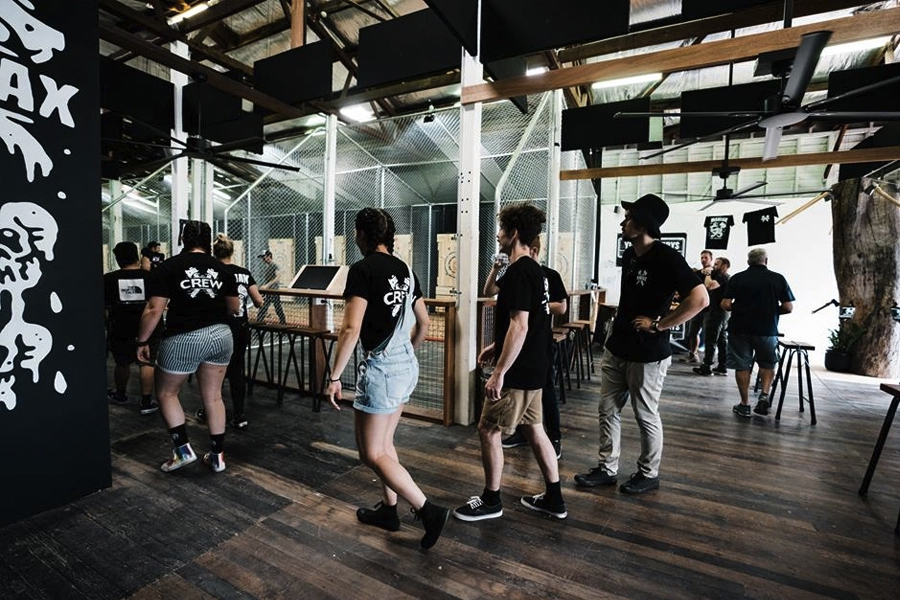 37. Axe Throwing – MANIAX Sydney
Not just for lumberjacks, anyone can peg an axe at a lump of wood at Maniax! It's always better with a group so take a few axe throwing lessons and challenge your mates to see who the axe throwing champ is.
Address: 2/01/75 Mary Street, St Peters NSW 2044
Phone: +61 1300 986 480
Trading hours: Mon-Sat 9am-10pm, Sun 9am-9pm
Price: from $60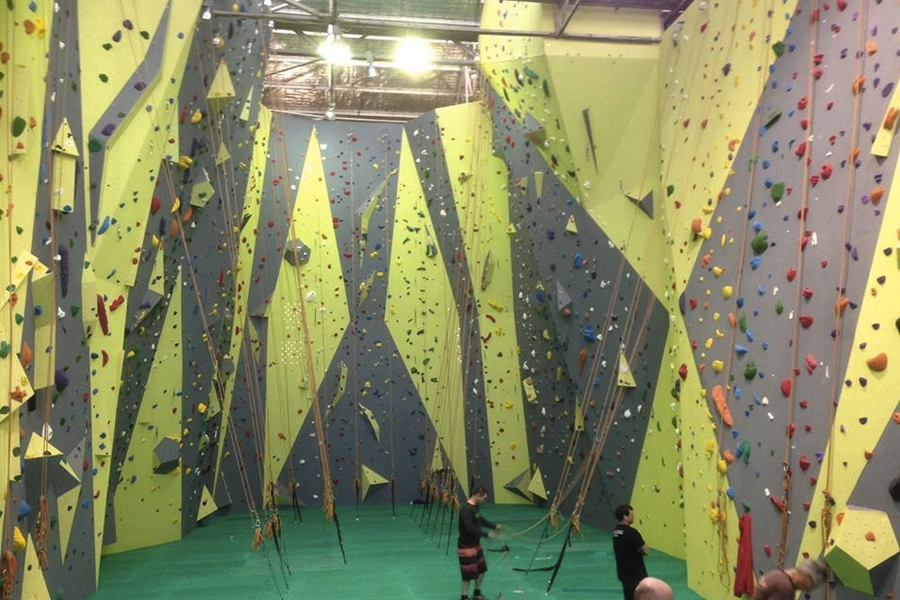 38. Indoor Climbing & Bouldering at St. Peter's
Try your hand at climbing or bouldering at the St Peter's Rockclimbing Centre. It's the biggest climbing gym in the country and possibly the southern hemisphere. Just 10 mins from the CBD it's a fun thing to try while in Sydney.
Address: Unit 4C/1-7 Unwins Bridge Road, St Peters NSW 2044
Phone: +61 2 9519 3325
Trading hours: Mon-Sat 9am-10pm, Sun 9am-9pm
Price: from $21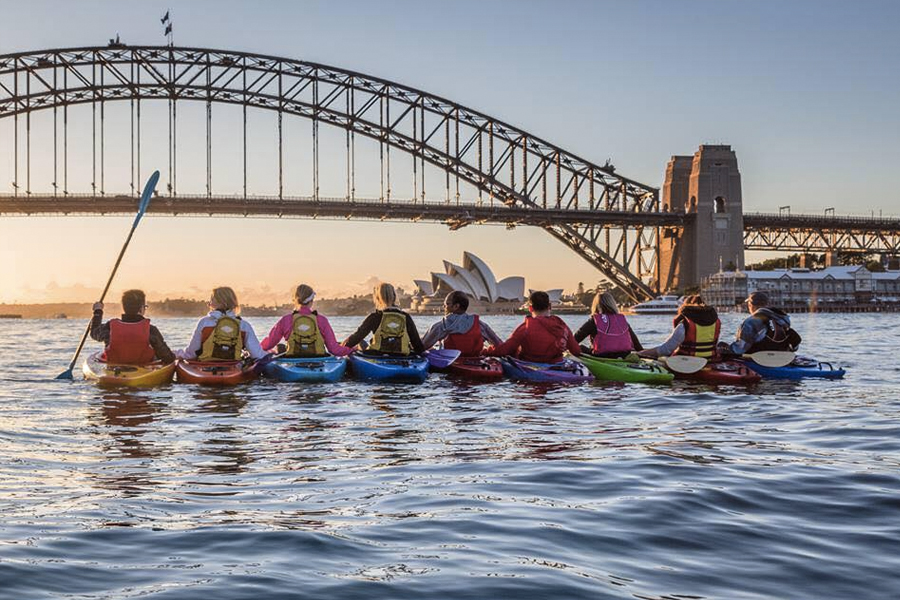 39. Paddle around Sydney Harbour with Sydney by Kayak
See Sydney from its waterways. Sydney by Kayak starts everyday with Sunrise Tours, morning tours, waterbike tours and even community clean up paddles. The perfect way to spend a morning when looking for what to do in Sydney
Address: 1 Railway Avenue Lavender Bay, Sydney NSW 2060
Phone: +61 1300 503 889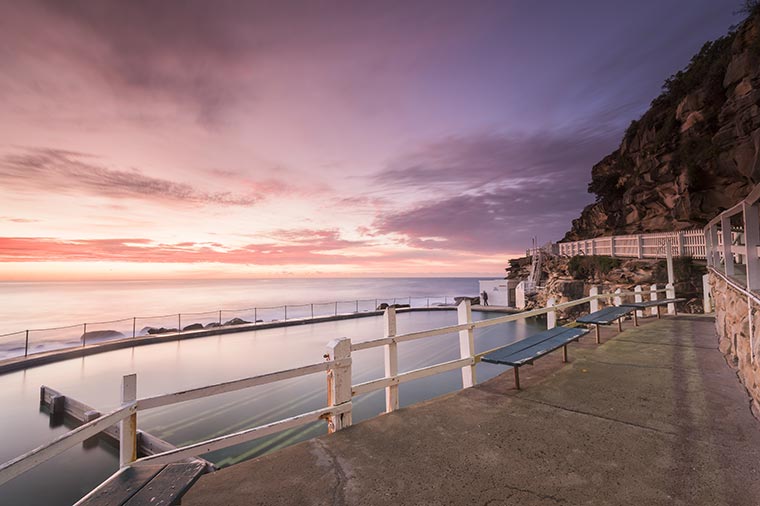 40. Swim at Sunrise at Bronte Baths
Is there anything better on a summer morning than taking a dip into a warm pool to start the day. You can do that at Bronte Baths, the ocean side salt water swimming pool, open from sunrise to sunset and completely free!
Address: Bronte NSW 2024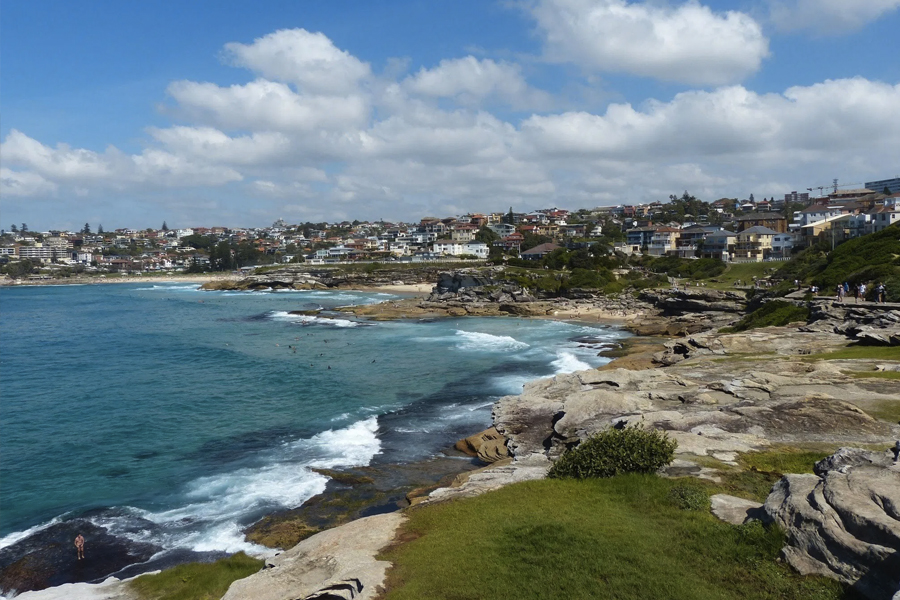 41. Walk the Bondi to Coogee Trail
Enjoy gorgeous beaches, devastatingly beautiful cliff tops, bay's and little pit stops like cafes and shops along the Bondi to Coogee walk . It's just 6km so it's not too long and can take anywhere from 2-3 hours until you reach the shores of Coogee Beach.
Address: Arden Street, Coogee Beach NSW 2034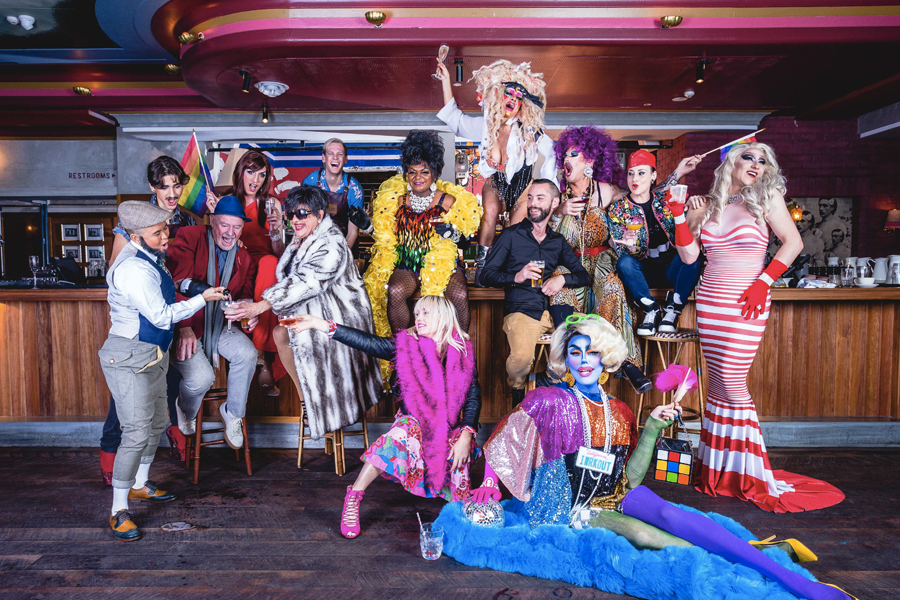 42. Revel in Sydney's The Imperial Hotel LGBTQIA Culture
For almost 40 years the Imperial Hotel has been an icon and institution of the LGBT+ community. If you're looking for something to do in Sydney this weekend, on Sundays the venue holds Express Yourself Sundays and offer some tasty cocktails and iconic Italian food.
Address: 35 Erskineville Rd, Erskineville NSW 2043
Phone: 02 9516 1766
Trading hours: Mon-Thu 4pm-12am, Fri-Sat 12pm-4am, Sun 12pm-12am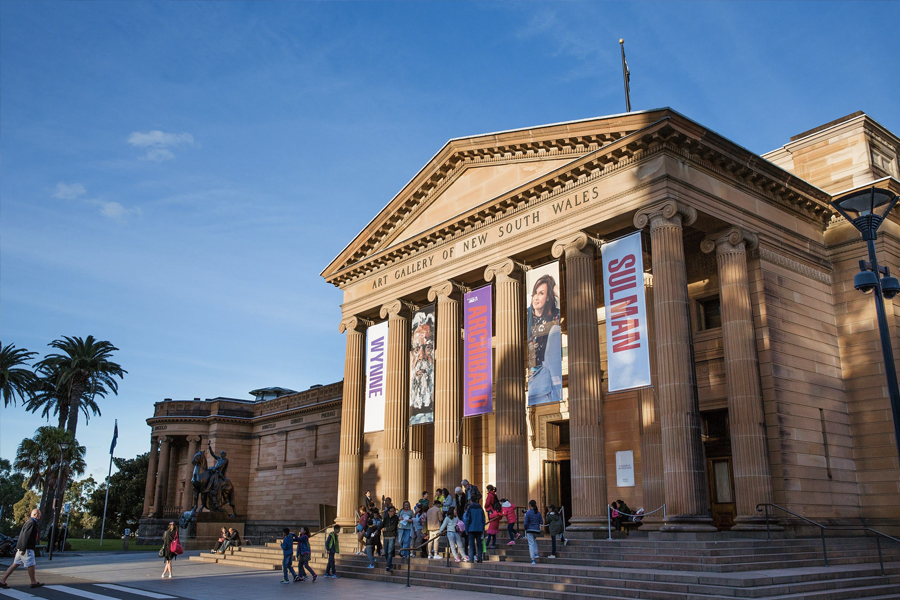 43. Peruse the exhibitions at the Art Gallery of NSW
Since 1871 the Art Gallery of NSW has been presenting and collecting fine international and Australian art. Come and view the collections and exhibitions in light filled spaces with stunning Sydney views as a backdrop.
Address: Art Gallery Rd, Sydney NSW 2000
Phone: +61 2 9225 1700
Trading hours: Mon-Sun 10am-5pm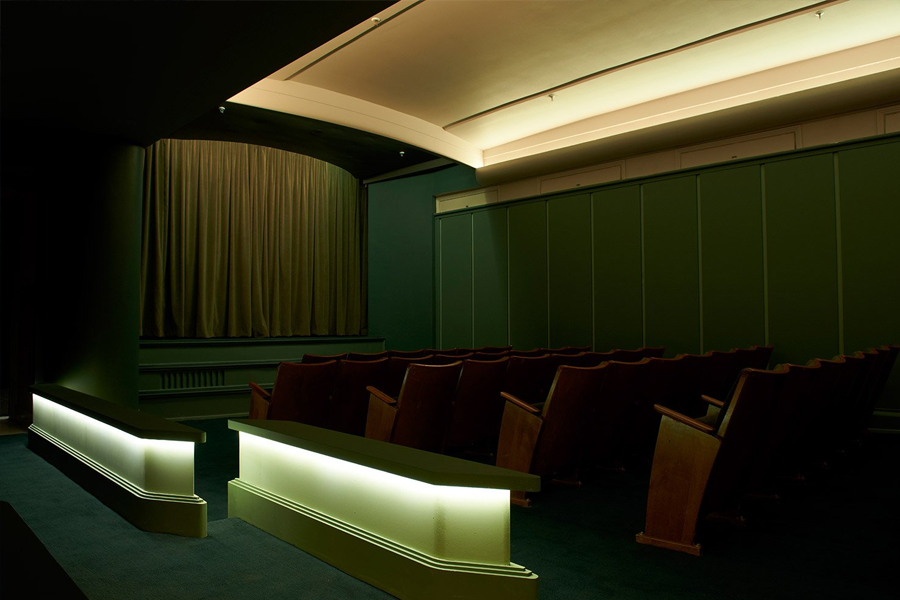 44. Have a Taste of Old Hollywood at Golden Age Cinema
Golden Age Cinema in Paramount House is full of art deco details that is a stark reminder of days gone by. The cinema program is full of exclusive titles, special events, cult classics mixed with new releases. There is even a David Lynch inspired bar to invoke that feeling of classic Hollywood indulgence.
Address: Paramount House, 80 Commonwealth Street, Surry Hills NSW 2010
Phone: +61 2 9211 1556
Trading hours: Wed-Fri 5:30pm till late, Sat-Sun 2pm till late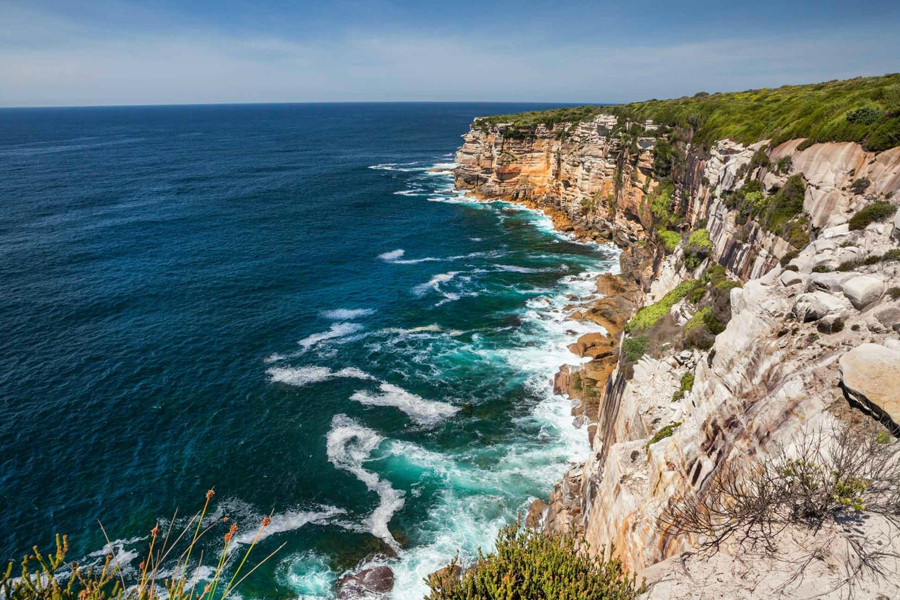 45. Spot the Whales or go for a hike at Royal National Park
Sydney's heritage listed Royal National Park is the perfect spot for a bit of whale watching. Located near Cronulla and just an hour outside Sydney, the park offers towering sandstone cliffs with countless spots to view and spot migrating whales and immerse yourself in nature.
Address: Sir Bertram Stevens Dr, Royal National Park NSW 2233
Phone: +61 2 9542 0648
Trading hours: Mon-Sun 7am-8:30pm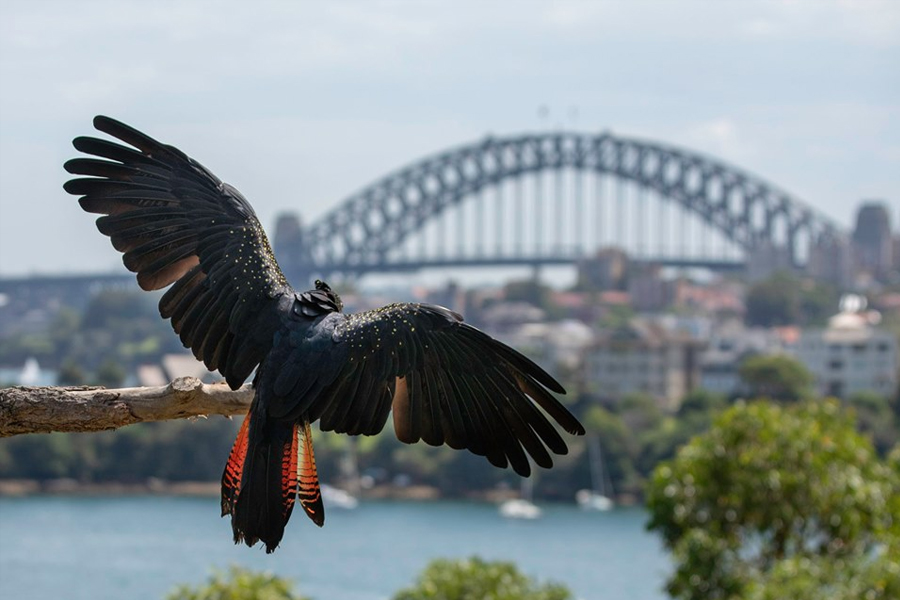 46. Get up Close with the Animals at Taronga Zoo
Get up close and personal with Australia iconic wildlife at Taronga Zoo. Feed a giraffe, see a koala close up, feed fish to penguins, perch a barking owl on your arm and go behind the scenes with the zoos elephant keepers.
Address: Bradleys Head Road, Mosman NSW 2088
Phone: +61 2 9969 2777
Trading hours: Mon-Sun 9:30am-5pm
Price: from $44.1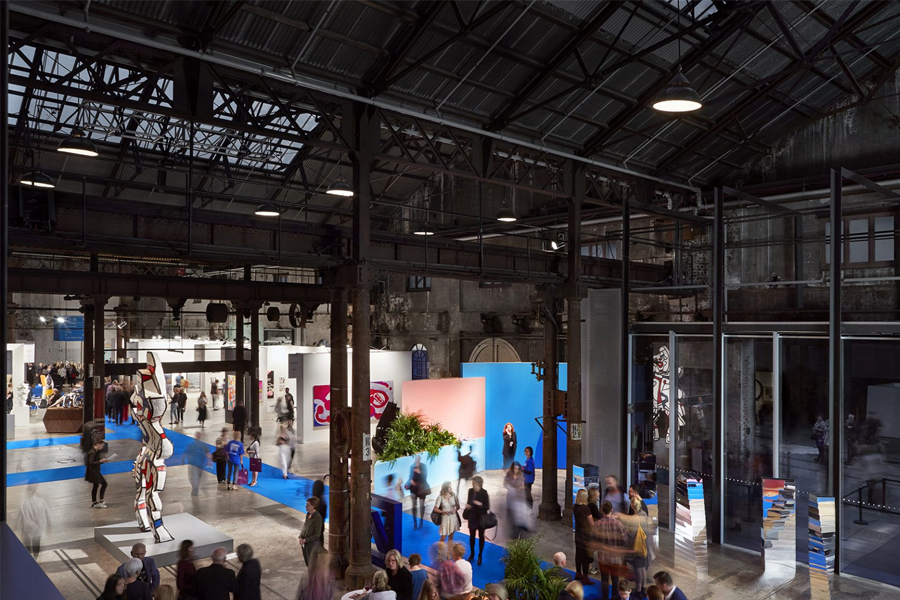 47. Check Out Carriageworks Arts Scene
Check out Carriageworks Liveworks Festival of Experimental Art. The performance space will include live theatre, workshops, parties, installations, digital technology, dance and more. Liveworks is the first of its kind for Sydney so you will definitely want to check it out.
Address: 245 Wilson St, Eveleigh NSW 2015
Phone: +61 2 8571 9099
Trading hours: Wed-Sun 10am-5pm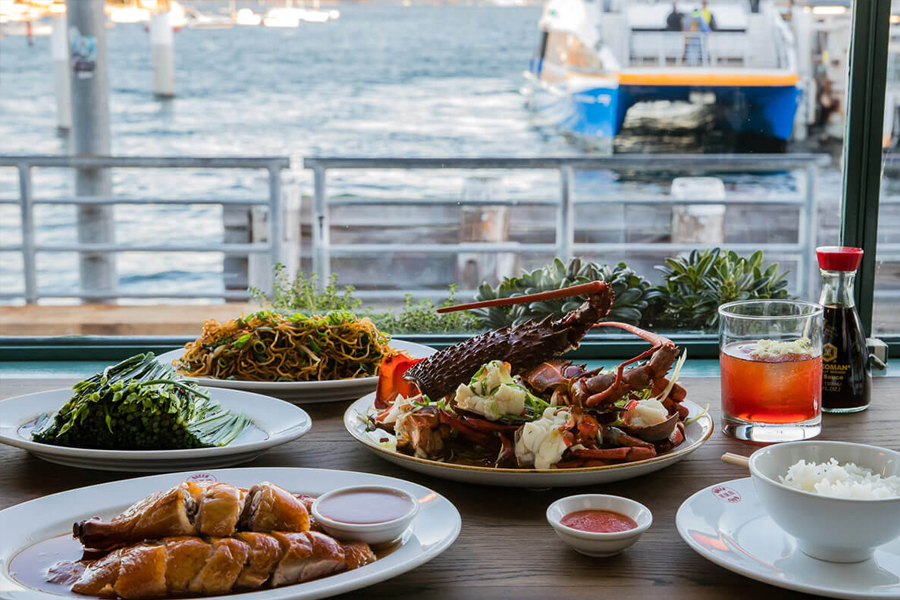 48. Try Dumpling Delights at Queen Chow Manly
If you're a dumpling fiend then the Queens Chow Manly is the place to be. Dumpling maestro Eric Koh offers up some delightful dumplings that will make any mouth water. The restaurant sits right on the water at Manly Wharf so you can savour your dumplings while you savour the view.
Address: Manly Wharf, 22-23 E Esplanade, Manly NSW 2095
Phone: +61 2 9114 7341
Trading hours: Wed-Fri 12pm-3pm & 5:30pm-9pm, Sat 12pm-10pm, Sun 12pm-3pm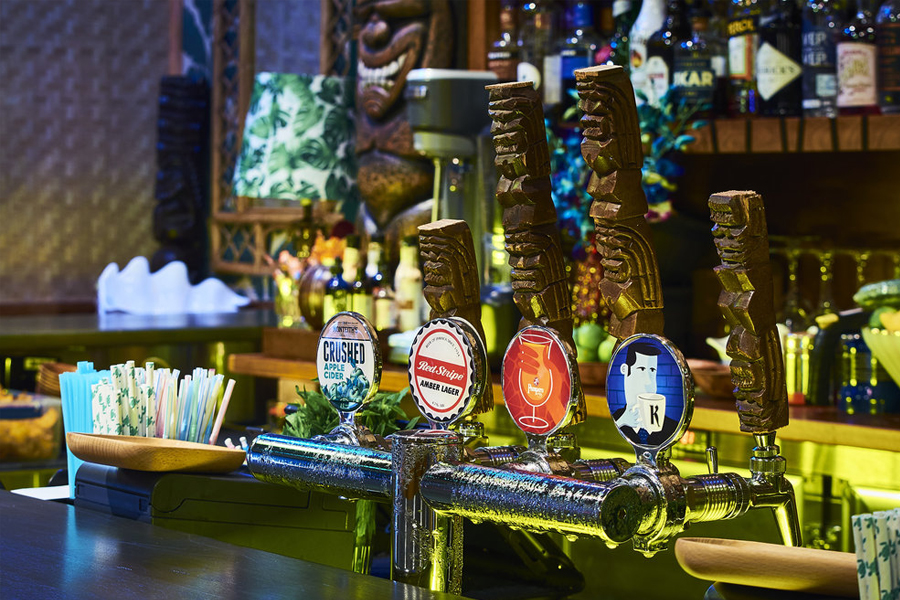 49. Get Tropical at Jacoby's Tiki Bar
Get your tiny umbrella loving self over to Jacoby's Tiki Bar for some good times. Inspired by tiki obsessed Dr Lawrence Jacoby from TV series Twin Peaks, the bar offers out of the box tropical cocktails and a whole lot of fun.
Address: 154 Enmore Rd, Enmore NSW 2042
Trading hours: Tue-Thu 6pm-12am, Fri 6pm-2am, Sat 4pm-2am, Sun 4pm-12am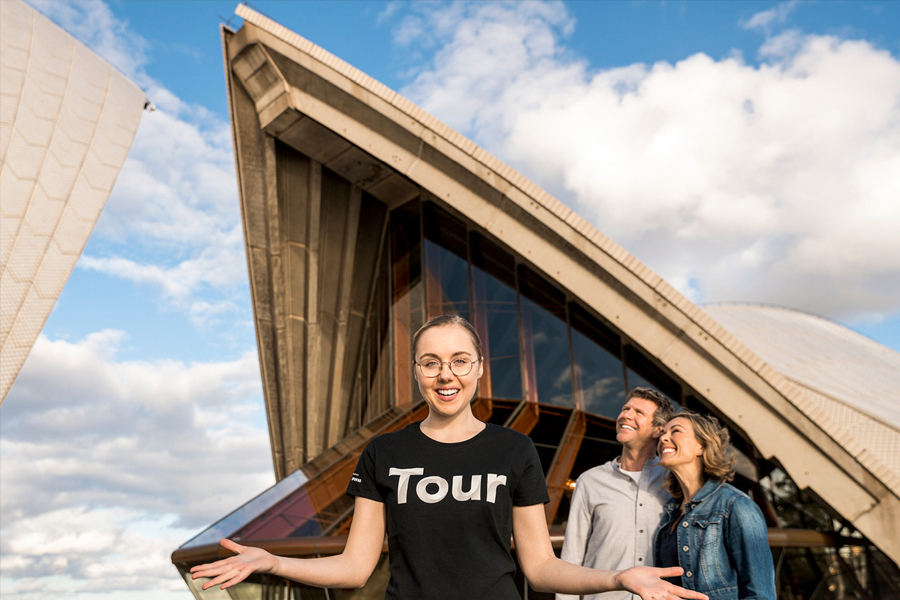 50. See Behind the Curtain at Sydney Opera House
For the chance to see behind closed doors at Sydney Opera House, join the tour allowing access that to the things nobody gets to see. Take a peek at dressing rooms where the stars spend their time backstage and hear the stories from behind the curtain.
Address: Bennelong Point, Sydney NSW 2000
Phone: +61 2 9250 7111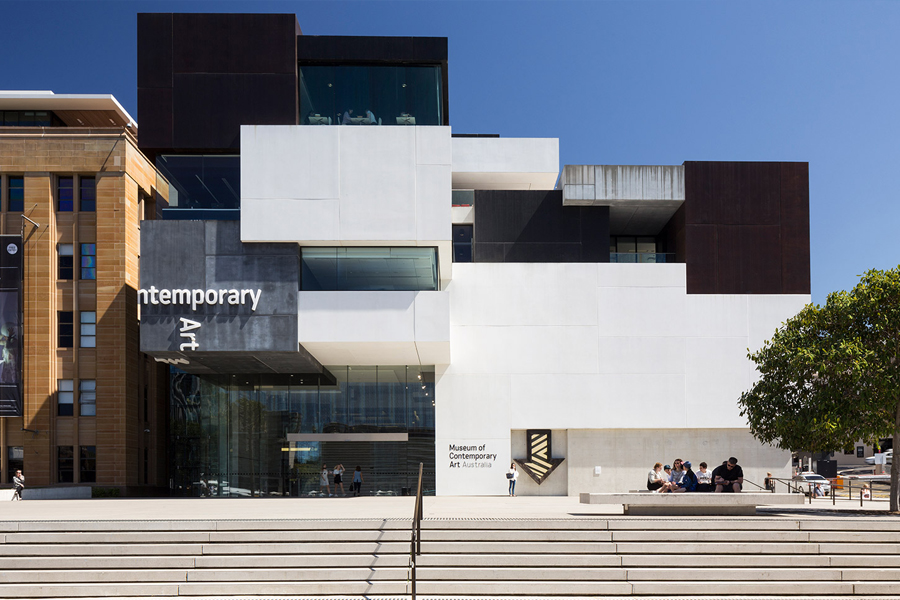 51. Stimulate your creativity at the Museum of Contemporary Art (MCA)
Australia's Museum of Contemporary Art is a great way to spend the day when finding out what to do in Sydney. Celebrating work of living artists and exhibiting international and Australian art brings in over a million visitors each year.
Address: 140 George St, The Rocks NSW 2000
Phone: +61 2 9245 2400
Trading hours: Tue-Sun 10am-5pm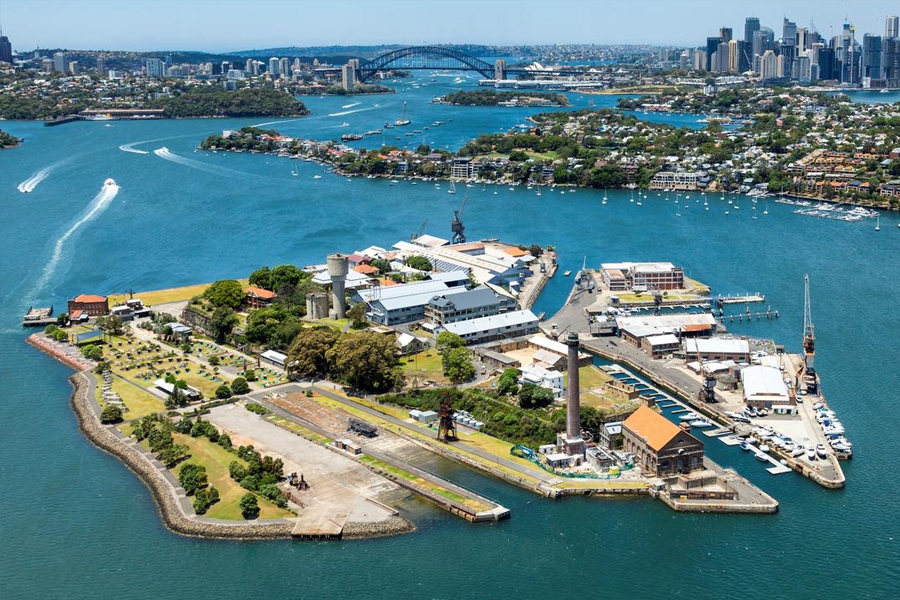 52. Take a ferry to Cockatoo Island
Sydney's largest island is rife with history and a UNESCO World Heritage listed sanctuary in the Heart of Sydney Harbour. Cockatoo Island offers loads to do and see including camping, cafes, picnic spots, contemporary art venue, and more.
Address: Circular Quay Wharf & Darling Harbour
Phone: (02) 8969 2100
Trading hours: Mon-Fri 9am-5pm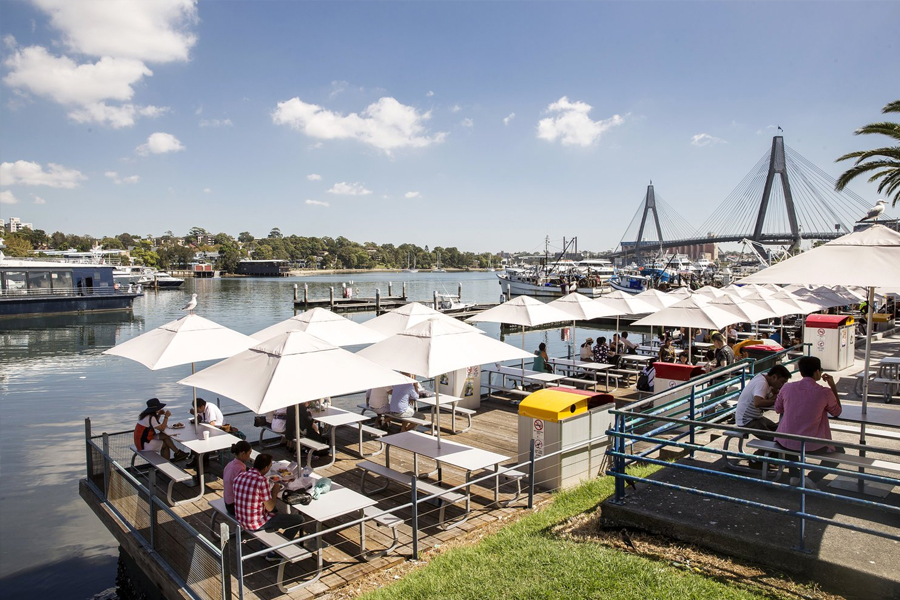 53. The world is your Oyster at Sydney Fish Market
For what to do in Sydney this weekend, get on down to the Sydney Fish Market. For all things fresh from the sea this is a one stop shop, where the oysters are shucked on the spot and taste just like the ocean.
Address: Corner Pyrmont Bridge Rd &, Bank St, Pyrmont NSW 2009
Phone: +61 2 9004 1100
Trading hours: Mon-Sun 7am-4pm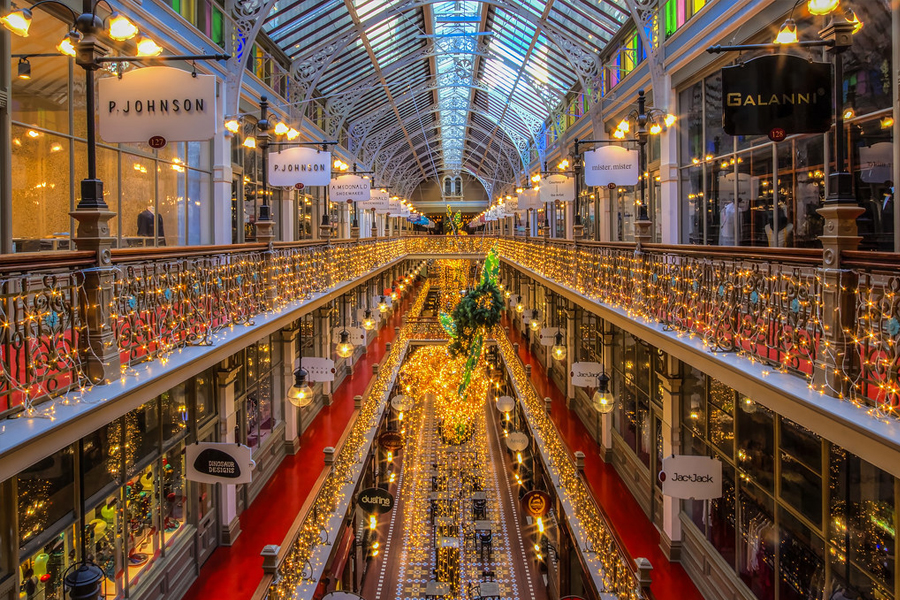 54. Make yourself Dapper at Strand Arcade
Since 1892 The Strand Arcade was the hotspot for fashion and it still is today. The beautiful thoroughfare offers a huge range of fashion powerhouses and premium Australian fashion designers like favourites Sass & Bide, Dion Lee and more.
Address: 412-414 George St, Sydney NSW 2000
Phone: +61 2 9265 6800
Trading hours: Mon-Sun 11am-5pm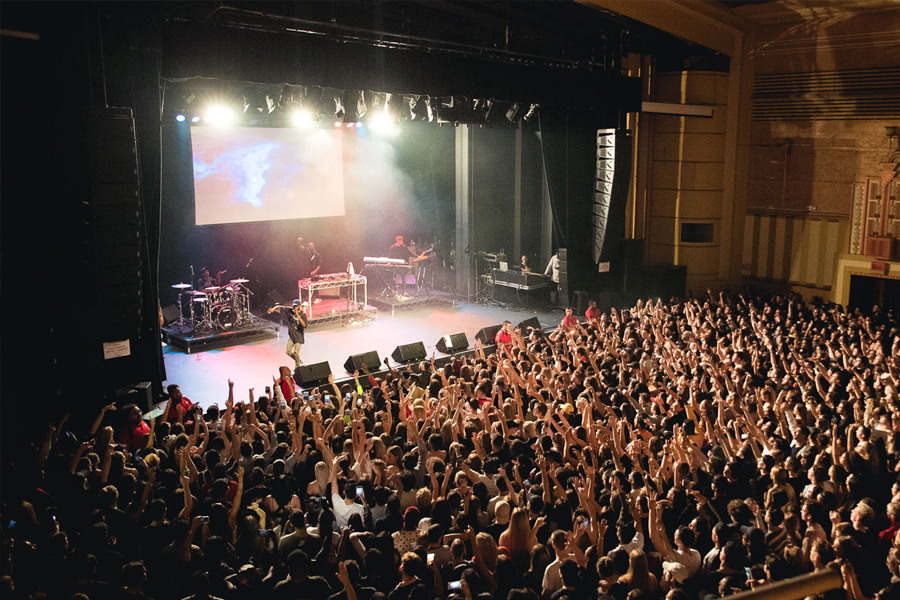 55. Be Entertained at Enmore Theatre
Enmore Theatre has everything you could want in a venue. Stand up comedy, bands, dance parties and more. The perfect spot to end up in when you don't know what to do in Sydney.
Address: 118-132 Enmore Rd, Newtown NSW 2042
Phone: +61 2 9550 3666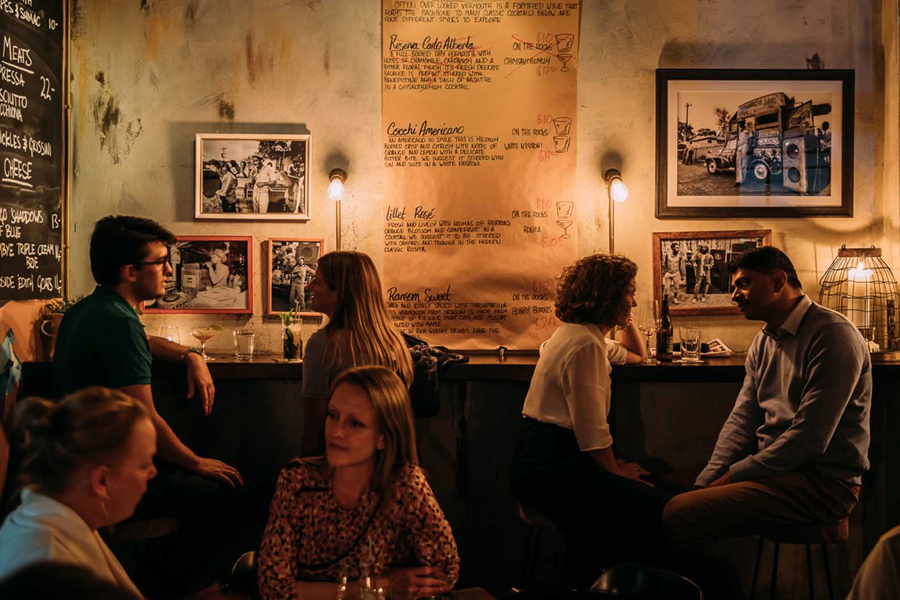 56. Visit Bulletin Place Bar
Who doesn't love a good cocktail? The guys at Bulletin Place Bar have got all your cocktail dreams covered with their boozy and fruity concoctions plus there's tasty cheese boards and charcuterie plates to munch on.
Address: Level 1/10-14 Bulletin Pl, Sydney NSW 2000
Phone: +61 2 8069 5433
Trading hours: Wed-Thu 5pm-11pm, Fri-Sat 5pm-12am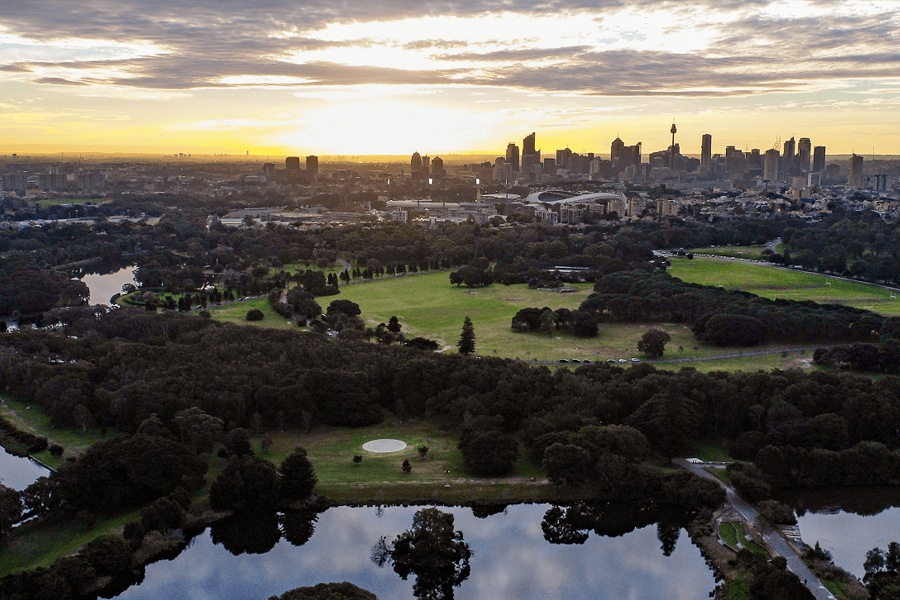 57. Trot around Centennial Parklands
Take a trot around picturesque Centennial Park's 3.6km track. Centennial Parklands Equestrian Centre offer inner city horse riding where you can have an equestrian experience like no other.
Address: 114-120 Lang Rd, Moore Park NSW 2021
Phone: +61 2 9332 2809
Trading hours: Mon-Sun 5:30am-9pm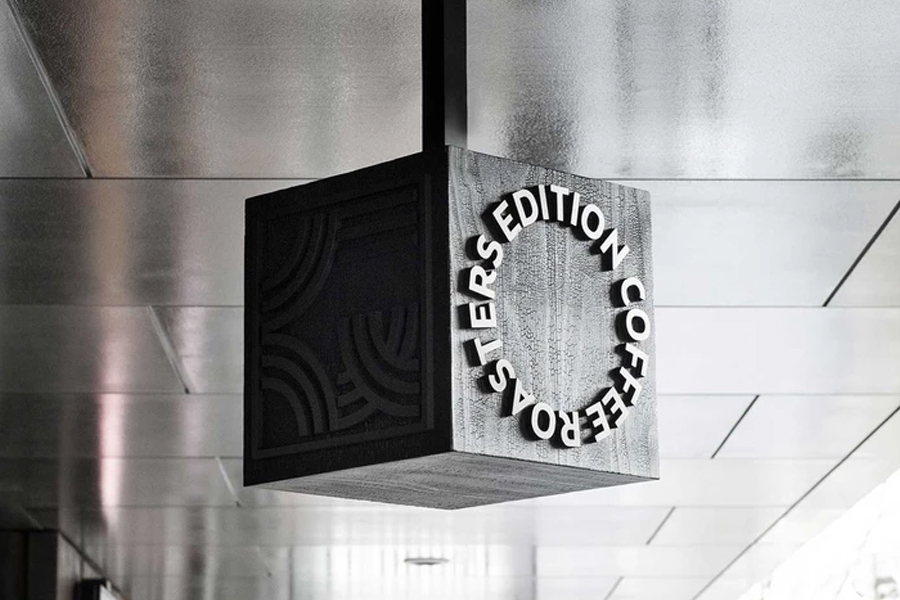 58. Eat Edition Coffee Roasters Fluffy soufflé pancakes
Based in Darlinghurst, Edition Coffee Roasters offer one of the best café breakfasts with the addition of their soufflé pancakes. It's a 20 minute commitment but the fluffy pancakes are well worth the wait.
Address: 60 Darling Dr, Haymarket NSW 2000
Trading hours: Mon-Sun 8am-2pm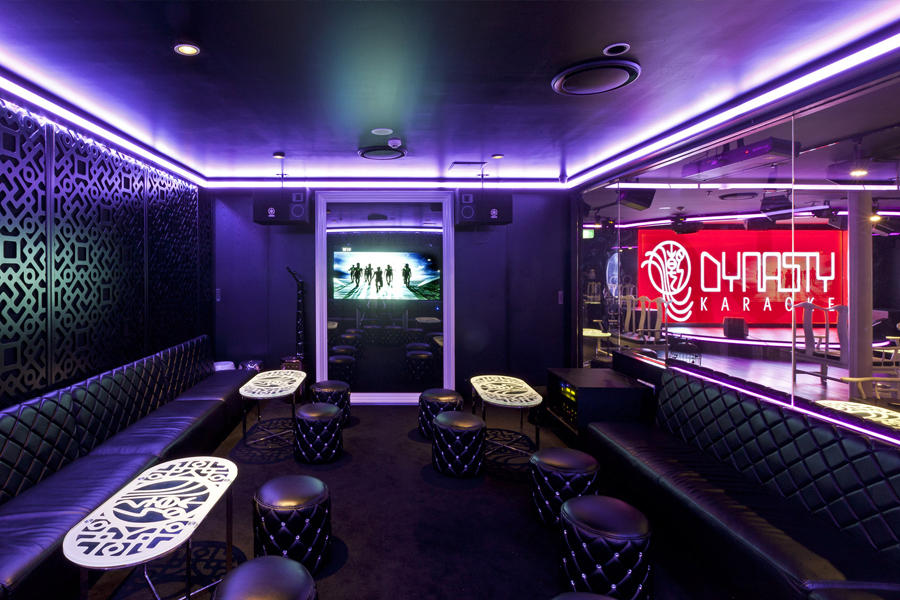 59. Pick up the Mic at Dynasty Karaoke
Dynasty Karaoke is everything you want a karaoke bar to be. It's gaudy, over the top and a whole barrel of fun. There's 13 private dens, a lounge bar, sports bar, restaurant, games and electronic darts.
Address: 1/63 Dixon St, Haymarket NSW 2000
Phone: +61 2 9281 9006
Trading hours: Mon-Sat 8pm-4am, Sun 5pm-4am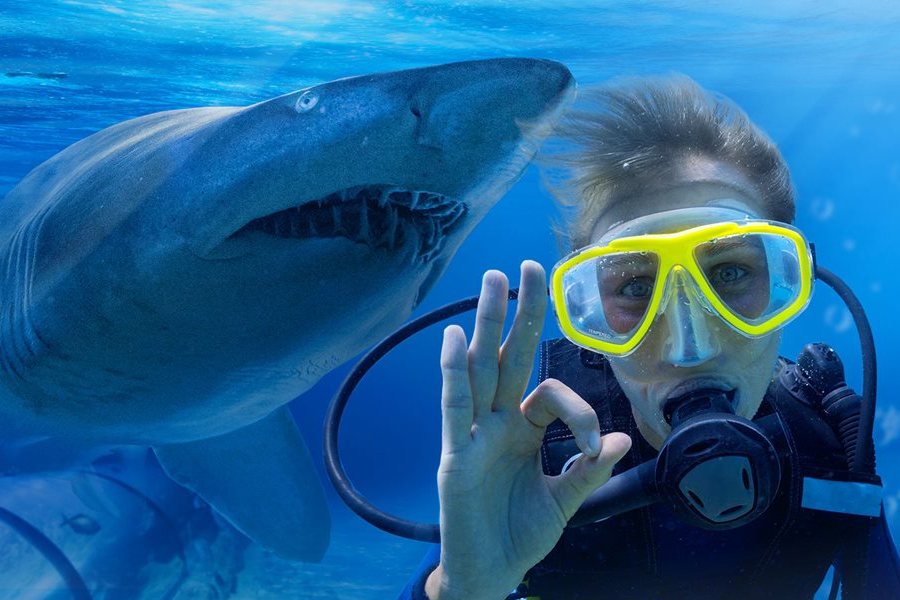 60. Cage-less Shark Diving at Sea Life Sydney Aquarium
When thinking what to do in Sydney, swimming with sharks is probably not the first thing that jumps into your head but the 30 minute cage-less dive is not something you want to miss out on.
Address: 1-5 Wheat Rd, Sydney NSW 2000
Phone: +61 2 9333 9200
Trading hours: Thu-Mon 10am-4pm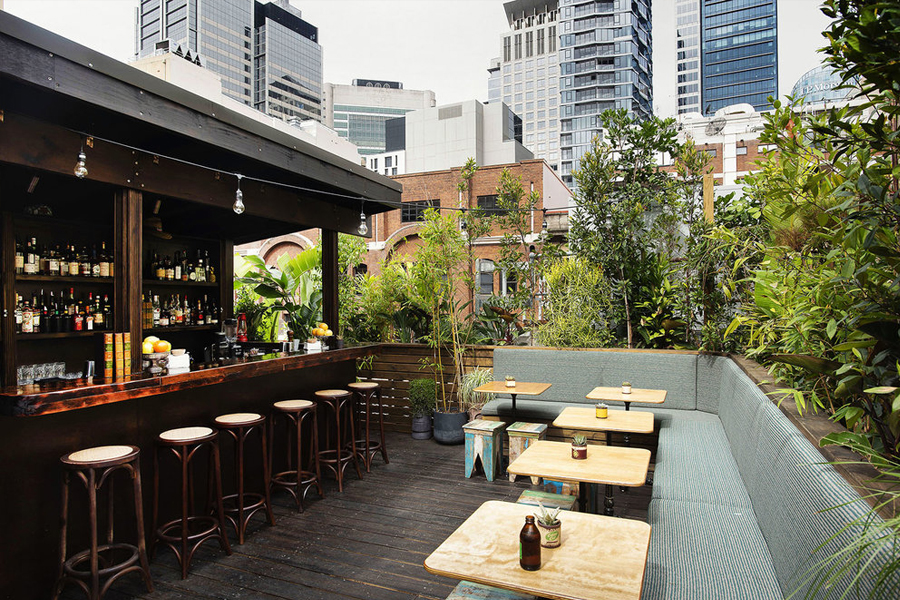 61. Visit Old Mate's Place Rooftop
Take a seat on the rooftop bar for a cold one or grab a cocktail in the opulent downstairs bar. Having a drink at Old Mate's Place is a great solution when you're stumped about what to do in Sydney.
Address: Level 4/199 Clarence St, Sydney NSW 2000
Trading hours: Tue-Thu 4pm-2am, Fri 12pm-2am, Sat-Sun 2pm-2am

62. Get away from it all at Cappertee Valley
Want a respite from the city without having to go too far? Try the Bubbletent. There's three tents to choose from, all overlooking the beautiful Capertee Valley. With a 360 degree view you'll be able to enjoy the stars from every angle.
Address: Capertee NSW 2846
Phone: 0412 133 052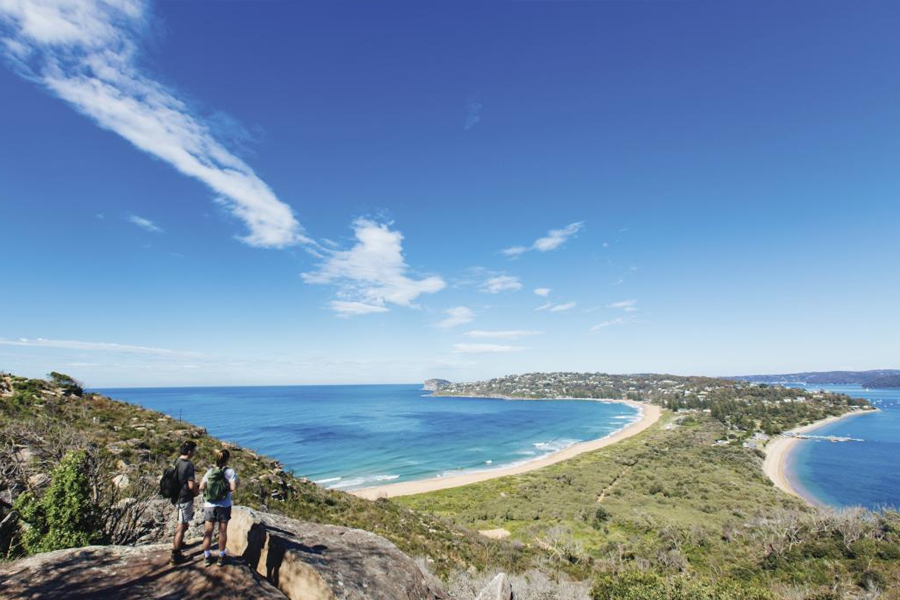 63. Visit Summer Bay AKA Palm Beach
Fan of Home & Away will instantly recognise beautiful Palm Beach as Summer Bay. At just an hour from the CBD it's not too much of a trek and is the perfect spot to spend a relaxing day away from the bustle of the city.
Address: Palm Beach New South Wales 2108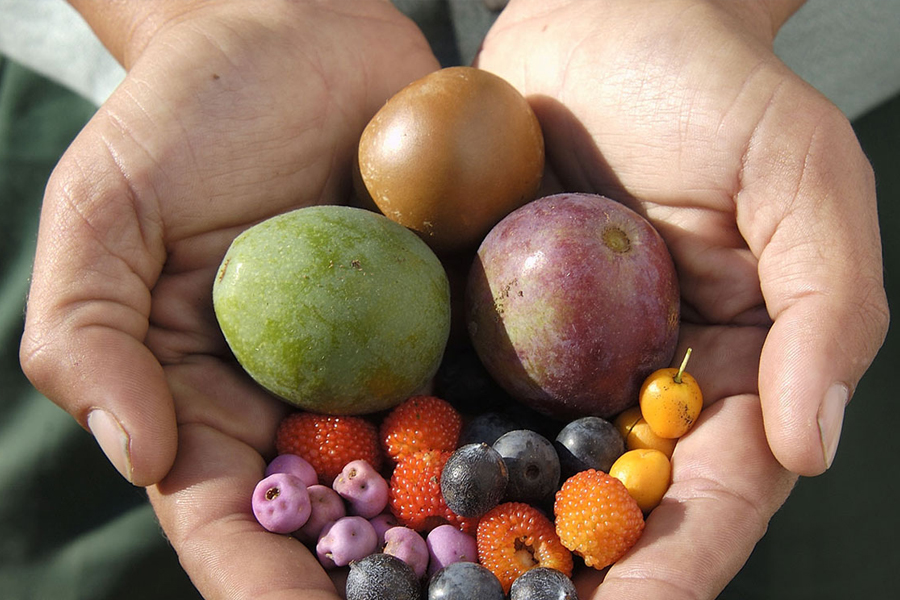 64. Take the Royal Botanic Garden's Bush Food Tour
Sydney's Royal Botanic Gardens offer a lot of things to do in Sydney, but the guided bush food tour is a great way to learn about the Gadigal people and the indigenous history of the land. Walk by Sydney's famous landmarks and see some of Sydney's natural wonders.
Address: Mrs Macquaries Rd, Sydney NSW 2000
Trading hours: Mon-Sun 7am-6pm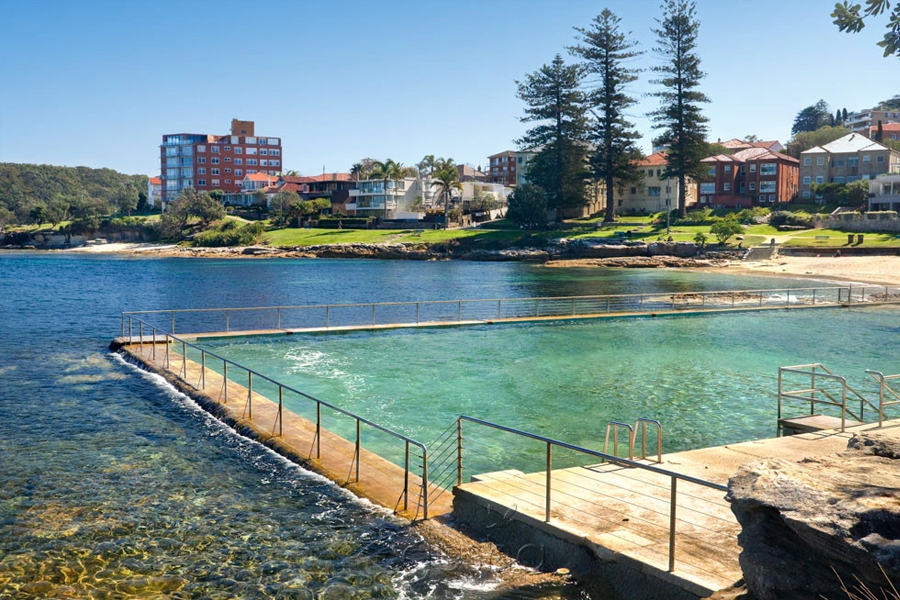 65. Snorkel Fairlight Beach's Reef
The protected reef of Fairlight Beach is the perfect spot for an introduction to snorkelling. There's critters and fish galore for those who take the time to look. Go in the morning or late afternoon for the best snorkelling conditions.
Address: Fairlight Beach, Fairlight NSW 2094
You'll also like:
31 Best Bars in Sydney for a Fun Themed Night Out
20 Best Beer Gardens in Sydney
19 Best Steak Restaurants in Sydney
What do people do for fun in Sydney?
There are plenty of fun things to do in Sydney. See a show at Sydney Opera House, Walk the Bondi to Coogee coastal walk, or enjoy a drink and a meal in Circular Quay.
What can you do in Sydney for free?
Looking to enjoy Sydney without spending too much money? Take a walk around Darling Harbour or enjoy one of the many great beaches like Bondi, Coogee or Manly.