Gozney Roccbox Review: We Put the Portable Pizza Oven to the Test
The Gozney pizza oven range is best described as a 'game changer', it single-handily redefined an entire segment. I've had my hands on a Gozney Dome for the better part of 12 months now, check out my review here if you want to know more, but it was actually the humble Roccbox that drew my attention to the brand in the first place. With the release of the Limited Edition Yellow colour, I had to clear my schedule and get my hands on one for review. I've adapted so many Roccbox recipes for my Dome it was time to experience the power of the little guy. Let's check it out.
View this post on Instagram
How Much Does the Gozney Roccbox Cost?
At almost a third of the price of the Gozney Dome, the Roccbox is a far more cost-effective option for couples and those without the space required to set up a full-size Dome. I highly recommend the Roccbox for those living in an apartment, or those without ample outdoor entertaining space. Here's how much the Gozney Roccbox costs in Australia, free shipping is available.
Gozney Roccbox (Limited Edition Yellow) – from $799 AUD
Gozney Roccbox (Grey) – from $799 AUD
Gozney Roccbox (Green) – from $799 AUD
At the time of writing, the Gozney Roccbox is available in a limited edition Yellow colour.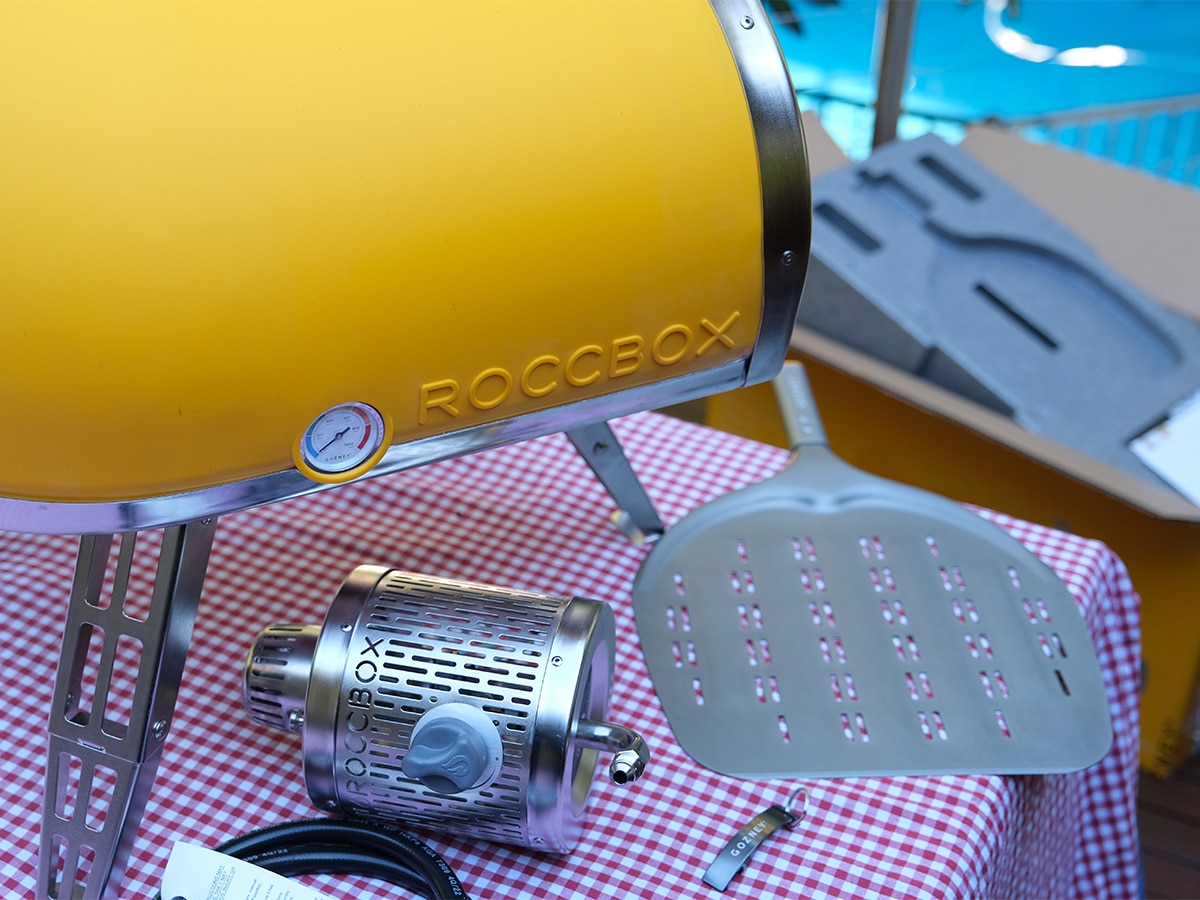 What Do You Get in the Roccbox Box?
Check out the unboxing video above to see my unboxing of the Roccbox, but the contents are as follows.
Portable stone floored pizza oven (the Roccbox).
Professional grade pizza peel (worth $89 AUD), my peel was even colour coded to the oven!
Detachable gas burner featuring an LCC27 appliance connection (new in Australia as of 2021).
Bottle opener, because you're going to pair your pizza with a beer or natty wine.
Manual, you'll want to read this.
My only note on the contents is the LCC27 appliance connection (more information about the change here). If you're hoping to use a traditional 'Swap and Go' gas bottle (like those used with a conventional BBQ), you'll need to find a gas bottle with the new fitting as it has an effect on both the cylinder valve and gas hose fittings. I ended up buying this Gasmate branded bottle from Bunnings.
Finally, if you would like to cook with wood, you'll have to purchase the Roccbox Wood Burner 2.0 separately ($200 AUD). In my time with the Dome, I find myself only cooking with wood when entertaining large groups, and almost strictly for Pizza. You don't necessarily need it.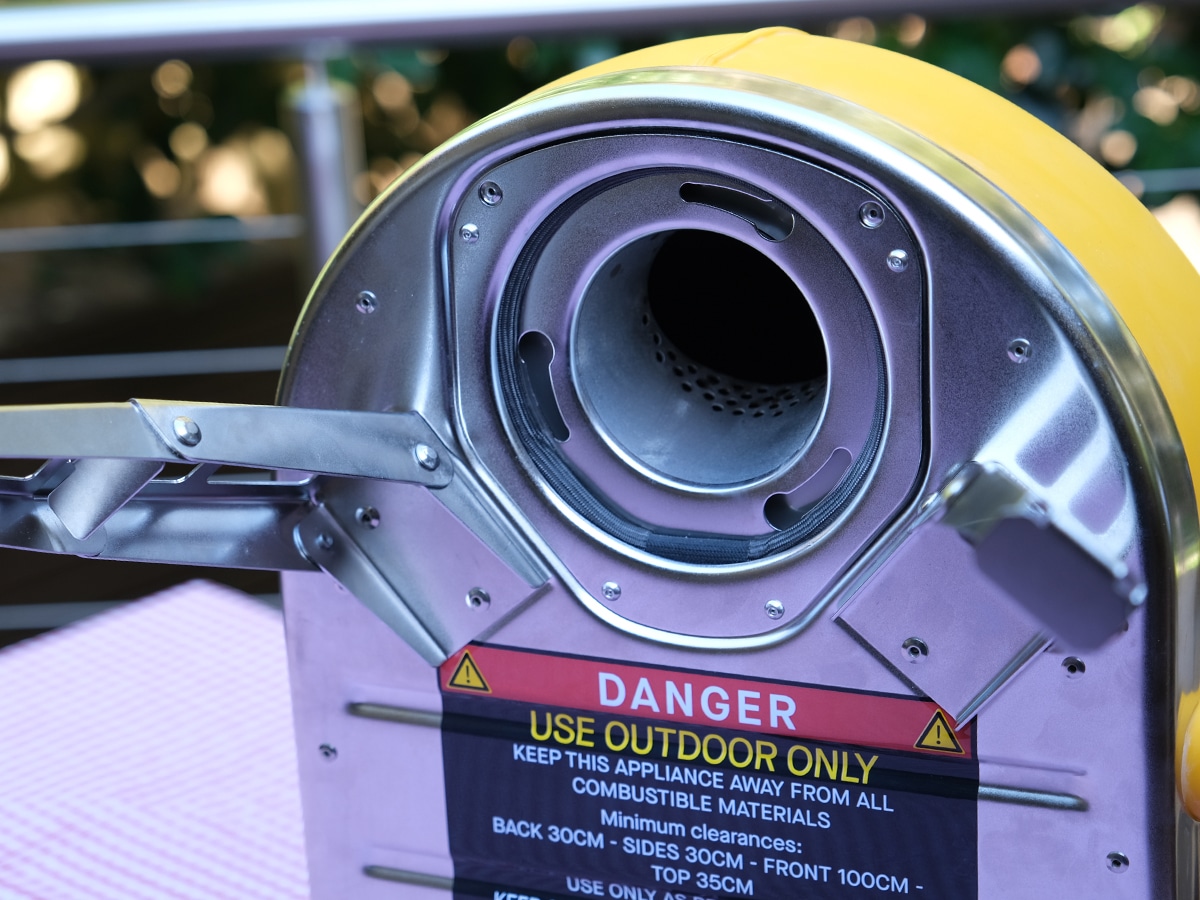 Setting Up the Gozney Roccbox
The Roccbox arrives in a large box, unlike the Dome which arrives on a pallet. My video above shows the entire unboxing process, but there are a few tips, tricks, and must-dos involved in the entire process.
Most importantly, once you've hooked up the gas and turned on the flame, you MUST fire the Roccbox stone to prevent it from cracking. There are simple instructions in the included manual for this process, but whatever you do, don't put wet dough on the stone straight away.
If I had to rate the difficulty in setting up the Roccbox, it's a 2/10. Very easy.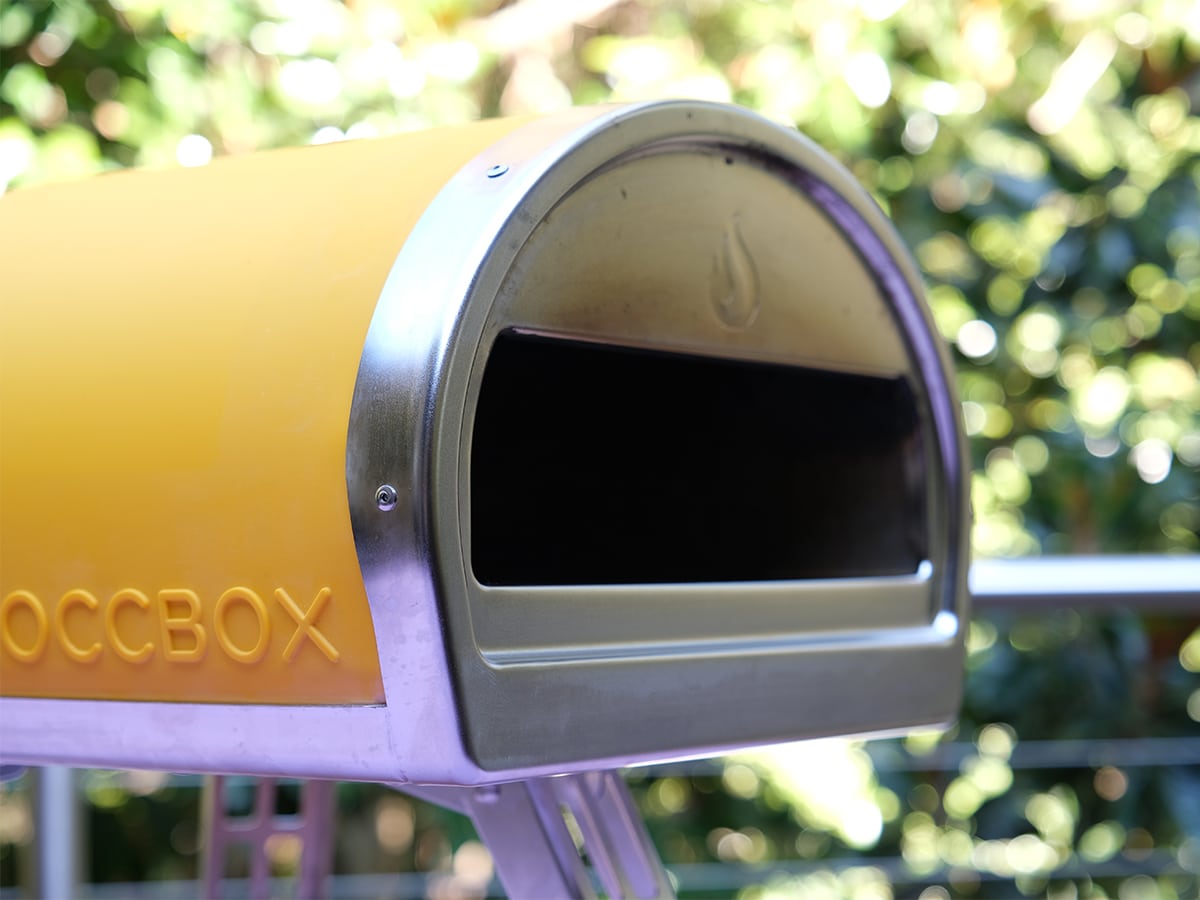 Cooking in the Gozney Roccbox
The same goes for cooking in the Roccbox, it couldn't be easier. You'll have a harder time trying to keep the temperature steady using wood, but as the pizza oven is mainly designed to be used with gas it's super simple.
I recommend starting out with simple proteins to get a taste of cooking with the unit because although the oven does a great job with Pizza, it's much harder to cook than these simple Korean Chicken Wings as I did in the video above.
If you were going to use wood, I highlighted a few tips and tricks in my Gozney Dome review. Firstly, there's also no such thing as 'pizza wood' so you have to manage the temperatures with kindling that burn at a very high temperature. What wood do I use in my Gozney Roccbox? The same wood I use in my Dome, which is this hardwood kindling from Bunnings, and again, I recommend storing it in a very dry place so you don't get damp wood flavours in your food.
What Can You Cook in the Gozney Roccbox?
Now you know a few tips and tricks about cooking in the oven, the options are truly endless when it comes to the food. Keep in mind, the main advantage of the Roccbox and Dome is temperature. Both these ovens can reach an internal temperature of 900+ Fahrenheit, which is almost double a conventional oven. You'll be able to render the fat on steaks, fire flavour into chicken, and even bake desserts such as this skillet cookie recipe.
Obviously, you'll need the utensils to cook this food, primarily a cast iron skillet. I opted to go for this Lodge-branded skillet that fits perfectly inside the Roccbox. Pizza is designed to be cooked directly on the stone.
Some of my favourite Gozney recipes include the Ultimate Roast Potatoes, Bananas with Chocolate and Caramel, and the Rack of Lamb with Brinjal potatoes and mint and yoghurt dressing which I cook almost weekly. More recipes can be found on the website here.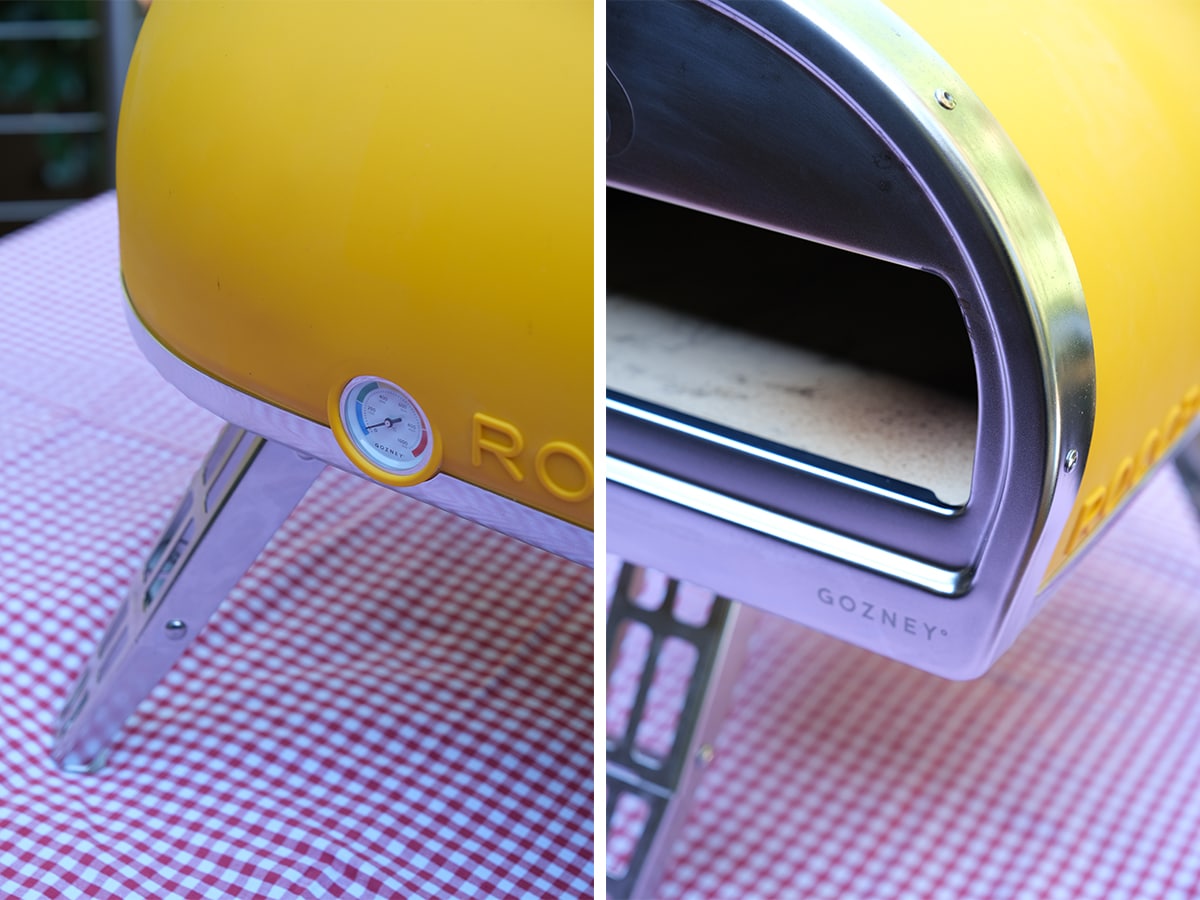 Should You Buy a Gozney Roccbox?
I think about the two ovens as complementary to one another. Fundamentally, they serve the same purpose, but each has a unique set of attributes that sets it apart. While the Dome is large and fits bigger skillets for cooking multiple meals at once, the Roccbox can be brought with you anywhere. If you have the space and budget, I recommend checking out the Dome. However, the Roccbox is also a great option and the size of it means it's portable and can even be brought with you to a hangout at the local park, or camping.
I know of at least two businesses in Sydney that make their way around with multiple Roccboxs, cooking pizza for the masses at Sunday markets.
Ultimately, I'm just glad these pizza ovens exist because they're certified game-changers. Thanks to the temperatures they can achieve, you can truly create restaurant-quality food from home, they're just as much fun to learn and use as they're to eat the food you create. Buy one and thank me later.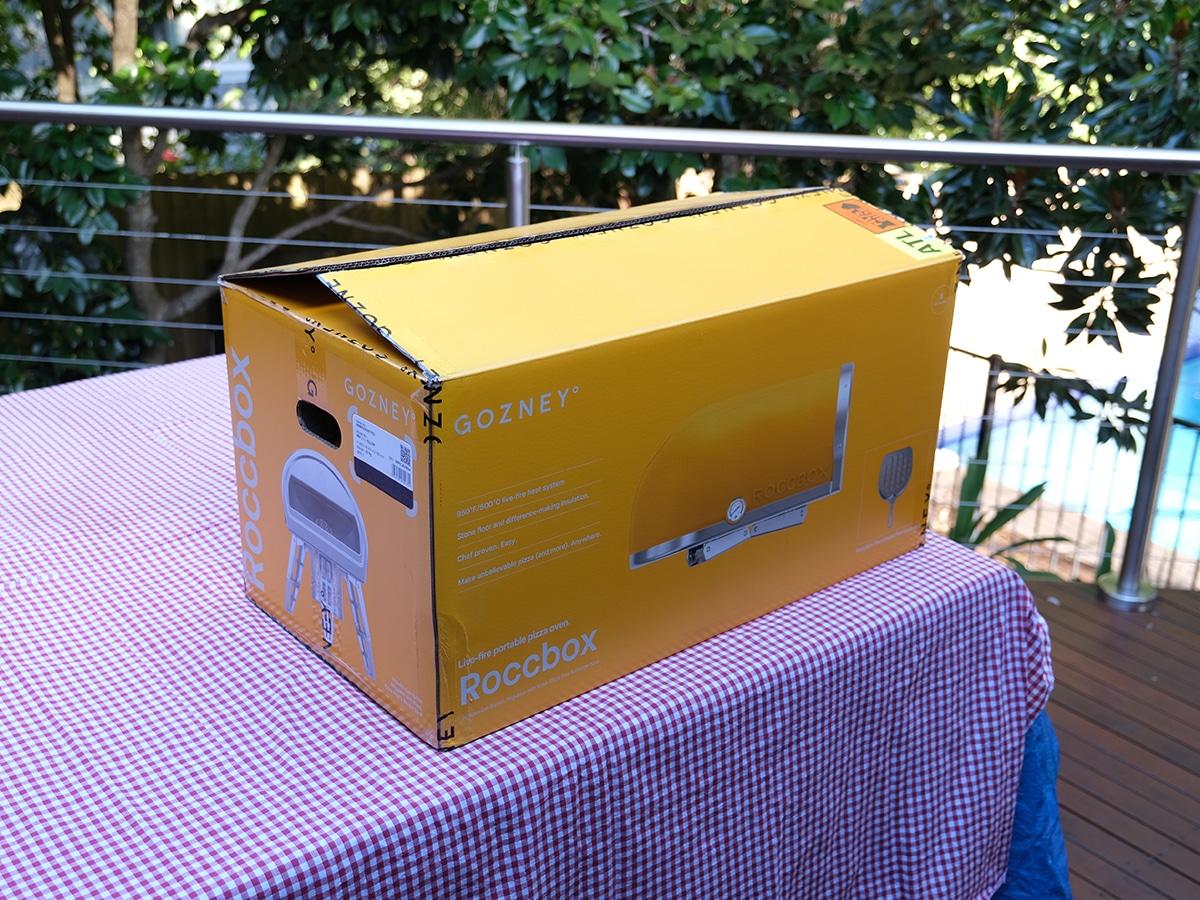 You'll also like:
Tissot PRX is Leading a Vintage Quartz Comeback
Samsung Galaxy S23 Ultra Long-Term Review: Part 2 – Camera Test
ASUS ROG Flow X16 is a Hybrid Gaming Laptop Designed to Change Your Workflow