Skipping Breakfast Linked to an Increased Risk of Depression
That funk you've found yourself in might just be the result of skipping the most important meal of the day—breakfast. A study published in Psychiatry Research shows that skipping breakfast is linked to an increased risk of depression.
The experiment behind the study was conducted by having factory workers in Japan between the ages of 19 and 68. In the surveys, the 716 participants were asked about their breakfast habits. They were then assessed to see if they showed any of the six typical symptoms of depression using a depression scale. What the researchers found was that those who skipped breakfast showed the depressive symptoms, even after adjusting for things like smoking, alcohol consumption, sleep, job stress, and physical activity levels.
You'll also like:
Top 10 Foods to Burn Calories
21 Best Foods to Boost Your Immune System
How Many Calories Per Day to Lose Weight?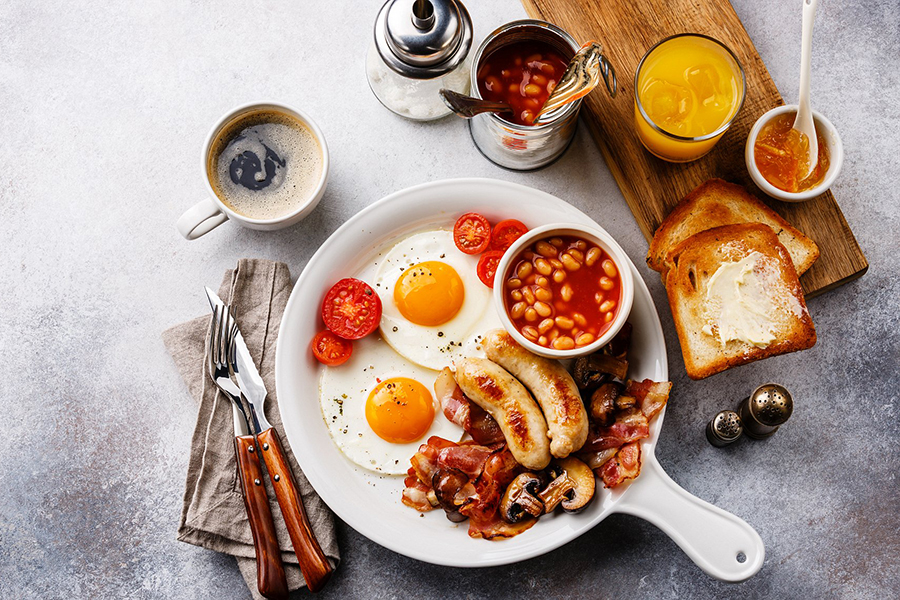 Those who ate breakfast less than one time a week showed an increased risk of depressive symptoms compared to those who ate breakfast daily. The study found that the lower the frequency of breakfast consumption, the higher the risk of depression. This conclusion seems to suggest that eating a regular breakfast plays a protective role in defending against depression. The researchers hypothesise that this protective quality of eating breakfast is a result of lowering cortisol levels in the body. The body reacts to a lack of food by releasing adrenalin and cortisol, which inhibits the release of serotonin, the brain's "feel good" hormone. Another suggestion is that eating a daily breakfast helps to regulate your circadian clock.
A similar study conducted among Chinese university students published last year on PLOS had similar results, reporting that "the habit of eating breakfast may be beneficial to mental health." A third study in South Korea found that skipping breakfast increases your risk of depression by up to 43 per cent. With all that data behind it, breakfast is definitely a daily practise that you should adopt, so break out the eggs, bacon, pancakes, waffles, toast, cereal….
You'll also like:
Monday Munchies: August 16 – Feasts for Four and More
21 Best Foods to Boost Your Immune System
How Many Calories Per Day to Lose Weight?