Uber Eats and McDonald's Launch Tim Tam McFlurry
It's been our national social lubricant for close to 60 years and yet the humble Tim Tam has remained simple by design. Never straying far from the coffee cup, Arnott's iconic double-chocolate malted biscuit and cream combination has forever been reserved for the most special of afternoon occasions. However, two Aussie icons have teamed up to put their spin on the Tim Tam Slam, and it's an ice-cold crowd-pleaser. Meet the Tim Tam McFlurry.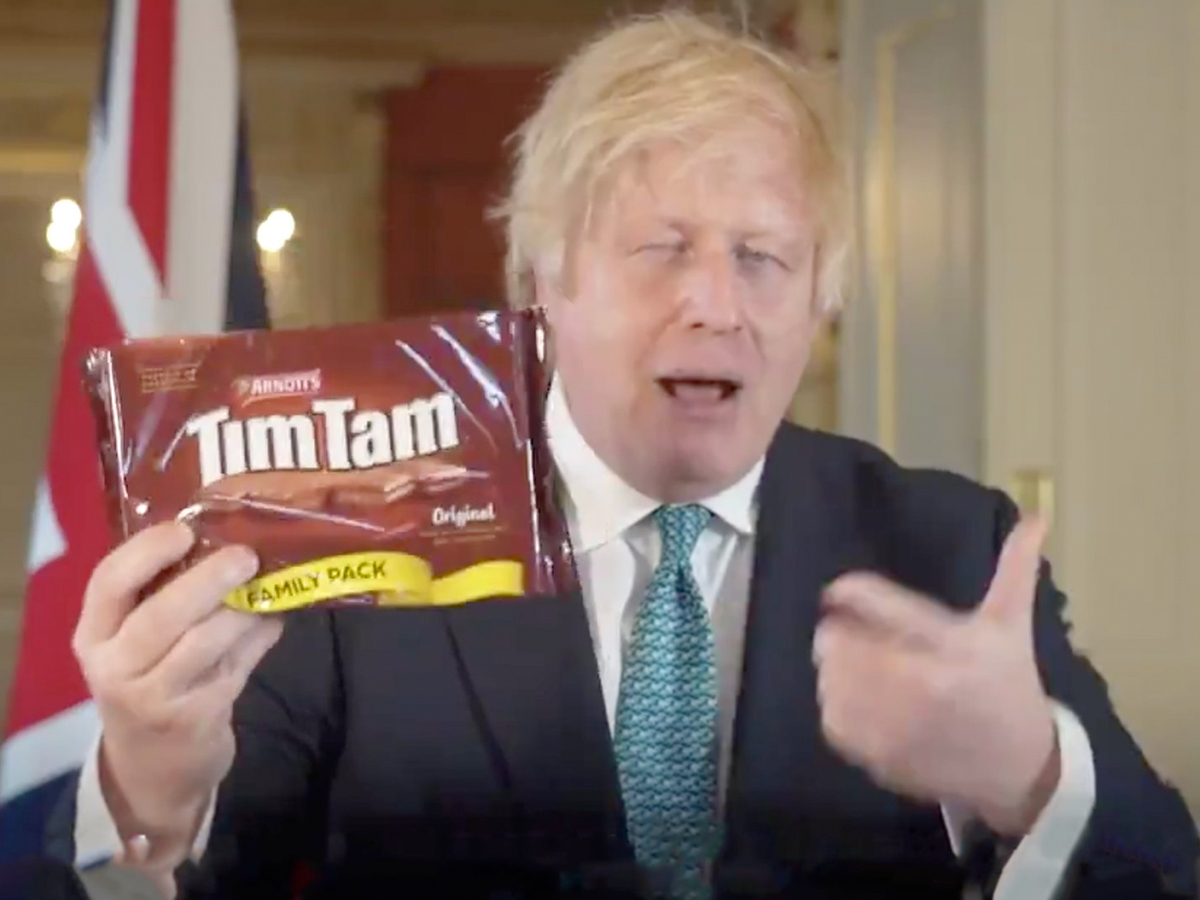 Landing just in time for summer, the new limited-edition Tim Tam McFlurry features the same velvety soft-serve Aussies have come to love, paired with crunchy biscuit pieces and a smooth milk chocolate sauce. But don't think it will stay around long. The new one-of-a-kind dessert will be available exclusively via Uber Eats from 24 November for one week, before landing in McDonald's restaurants nationwide on 1 December, for a limited time.
"To celebrate the magic of summer, Macca's is kicking off two months of exciting new menu items, delicious flavour combinations and iconic brand collaborations to help our customers enjoy great times together," Tim Kenward, marketing director, McDonald's Australia said. "At Macca's, we believe great combinations make summer so special, whether that's sun and surf, friends and family, or TimTam and McFlurry. We're so excited to kick-start our summer campaign by introducing one of our most iconic flavour combinations, giving Aussies a delicious dessert to enjoy with loved ones this summer.
While Tim Tams and McFlurrys make for the perfect bedfellows, it symbolises something much greater – the fusion of the country's two most important entities, Uber Eats and McDonald's. Finally, after five years of Uber Eats fuelling Friday nights and salvaging Saturday mornings Down Under, the two big dogs have teamed up for one all-important collaboration. The only question is – How come no one thought to do this before?
You can cop the new Tim Tam McFlurry exclusively via Uber Eats for seven days before it lands in McDonald's restaurants nationwide on 1 December for a limited time.
You'll also like:
KFC's Spicy New Burger is Loaded With Corn Chips
40 Best Australian Lollies, Candy and Sweets
Put the Diet on Hold, Macca's Just Launched a Caramilk McFlurry