Man of Many's Staff Favourites – 14 January 2023
How about those back-to-work blues, right? Whether you've just finished your first week in the office or you've been grinding it out over the new year break, the days keep coming and there's no end to the work in sight. Nevertheless, the weekends are a time for rest, relaxation and maybe a little retail therapy. Here's what we've been getting stuck into this week, in our Man of Many Staff Favourites.
You'll also like:
Man of Many's Staff Favourites – 7 January 2023
Man of Many's Staff Favourites – 17 December 2022
Man of Many's Staff Favourites – 10 December 2022
Gone to Ground – Bronwyn Hall
Nick Hall – Editor-in-Chief
I have a sneaky suspicion our Staff Favourites will slowly turn into Nick's Book Club and I am totally, unashamedly OK with that. This week, it's Gone to Ground, the captivating debut novel from Australian author Brownwyn Hall. The thriller follows UN surgeon Rachel Forester, who is posted at a remote medical clinic deep in the jungle of the Democratic Republic of the Congo. Bearing witness to a number of cruel and violent crimes, she finds herself trapped between conflict and corruption in ways she never deemed possible. It's not the kind of book I'd normally pick up and there are definitely some raunchy Mills & Boon-esque romance scenes, but I was deeply enthralled from essentially the first page. If you love a 'heart-in-the-mouth' style read with a twist at every turn, you're in for a winner with this one.
Swanky Socks
In addition to reading steamy sex scenes, this week I indulged in a little pampering of a different kind. Slipping calmly back into the day-to-day office life, I upped my footwear game courtesy of the legends over at Swanky Socks. An Aussie business owned and operated by Tom Lawrence, the business dishes up super-comfortable unisex dress and ankle socks from temperature-regulating merino wool. Best of all, for every pair Swanky Socks sell, they donate a pair to those experiencing homelessness, with over $850,000 worth of socks donated to date. I've been rocking these socks for the past week and my feet have never felt swankier. You can cop a pair of Swanky Socks for AUD$29.95 or buy any five for $19.99 each.
Favourite Article of the Week: INTERVIEW: Parkway Drive's Winston McCall is Learning to Lean into the Dark
Heaps Normal Half Hazy Pale Ale
Frank Arthur – Co-Founder
Zero-alcohol beer has come a long way and one of the latest offerings from Heaps Normal is the Half Day Hazy Pale Ale. Don't get me wrong, I love a full-strength lager any day of the week, but on occasion, I like to enjoy a cold one without the buzz or the hangover. The Hazy Pale Ale offers a craft IPA flavour without the alcohol content. So if you're looking for a beer alternative that still provides a hoppy, full-flavoured pale ale experience, give the Half Day Hazy a try.
Favourite Article of the Week: TAG Heuer Carrera 60th Anniversary Edition is a Love Letter to Retro Design
Google Pixel 7 Pro
Denise Barnes – Head of Branded Content
It's been almost a month now of using the new Google Pixel 7 Pro and I can honestly say I'm absolutely loving it. The device has it all and the insanely affordable price is just the cherry on top. I've been a long-time Google Pixel user and have trialed nearly all the models since the Pixel 3 release. The thing that initially drew me to the phone, was the seamless G-Suite integration and the outstanding camera capabilities. I'm not sure about you, but for me, having an excellent smartphone camera has always been one of the most important features when considering an upgrade.
Ever since using a Pixel for the first time in 2018, people have always commented on the incredible photos my phone takes and I'm often tasked among friends to be the designated "photographer". Luckily, the Pixel 7 Pro camera upgrade does not disappoint and offers an even better image experience. Since using it, my photos and videos have been sharper and clearer than ever before (thanks to the 50 MP Octa PD Quad Bayer wide camera). Other camera functions that I love include the Super Res Zoom which allows an impressive 30x zoom. When you reach the 15x zoom, a little screen pops up in the corner of the wide view so you don't get lost in the zoom, which enables you to navigate the landscape and know exactly what you are aiming at. Additionally, the added Macro Focus for close-up photography comes in very handy. Personally, I like using this feature for food photography, getting detail shots of clothes and accessories, and when taking photos of my dog, obviously. There are also a ton of other amazing features like Night Sight, Motion, Photo Unblur, and Cinematic video just to name a few but in a nutshell, the Google Pixel 7 Pro camera is truly nothing short of excellent.
Then there's the design… The phone's design is sleek and minimalist and in particular, I'm a big fan of the "Hazel" colourway and the chrome finishing touches. The 6.7-inch 120Hz immersive LTPO QHD+ display makes watching videos, reading, scrolling through social media and just general screen use a truly smooth and enjoyable experience. The 5,000mAh battery allows for a long-lasting user experience between charges, and the new Tensor G2 chip is a true testament to Google's powerful AI and machine learning capabilities. Other super cool features include:
Live Translate – which can instantly translate a different language.
Quick Tap – This is a feature that you can turn on and assign an "action" to a quick tap on the back of the phone. My personal favourite is using this feature to take screenshots.
Live Captions – This provides real-time captions for just about any audio playing on your phone when you are in a scenario where you can't play audio out loud.
Clear calling – this function has the ability to remove background noise when you make phone calls for a clearer conversation.
Transcription – This is a great feature built within the Pixel Recorder App that can provide real-time transcribing (and can even differentiate between speakers).
Now Playing – I love this feature so much! It's so basic, yet so handy. When enabled, Now Playing identifies and displays songs it hears playing in the background which is great if you often go "Ah I love this song, I wonder what it is"
Overall, I've really enjoyed using the Google Pixel 7 Pro and can highly recommend it if you're in the market for a new smartphone.
Favourite Article of the Week: Want a Getaway? Rent This Entire Italian Village for Under $2,500 a Night
Fossil Gen 6 Hybrid Wellness Edition
John Guanzon – Head of Social
I've been a long-time smartwatch wearer but have found that there are certain occasions when a boxy wrist computer doesn't quite hit it, so I've been quietly browsing the world of hybrid smartwatches for a good in-between watch option. I recently picked up the newly released Fossil Gen 6 Hybrid Wellness Edition in the stainless steel case with blue dial and love that it still offers the smart bells and whistles but hides the tech behind a slick, classic analog watch face. The Gen 6 Hybrid uses a modestly sized E-Ink screen with physical hands and a backlight, so you can always see the time and all your relevant health data and notifications. Wellness features include a heart rate sensor with zones, blood oxygen (SpO2), VO2 Max, and automatic workout detection; and unlike many full smartwatches, this new hybrid model claims a two week battery life and a quick 60-minute charge time. On the app, you can customise your watch face to look as pimped out or minimal as you like. At first glance, you'd hardly be able to tell that it's a smartwatch and I personally love that it acts like a little covert wrist computer without the boxy, touchscreen look.
Favourite Article of the Week: Want a Getaway? Rent This Entire Italian Village for Under $2,500 a Night
Kindle E-Reader 2022
Harry Parsons – Branded Content Manager
Now I do this every year, Jan 1st comes around and I tell myself I am going to read more books this year. Whilst I begin with good intentions this tends to wane as I carry bulky books on the bus, to the beach and adding unnecessary weight to my carry-on luggage.
I was recently gifted the 2022 Kindle E-Reader, and whilst it may be a bit premature to say, it has been a game changer for my recurring new year resolution. At first, I was worried that it would feel like I am reading off an Ipad, however, the paperlike, glare-free screen honestly makes it look like the page of a book. This significantly reduces eye strain and increases readability in all environments, something I could not achieve by trying to read on a phone or tablet.
Now I hear you, if you want to read something that looks like paper, get an actual book! Well here comes the kicker, instead of lugging multiple books around over the holiday break, all I had to carry was an almost pocket-sized, 158g device that already has my next 5 books stored on it, winning! You honestly cannot go wrong purchasing a Kindle reader, happy reading!
Favourite Article of the Week: Want a Getaway? Rent This Entire Italian Village for Under $2,500 a Night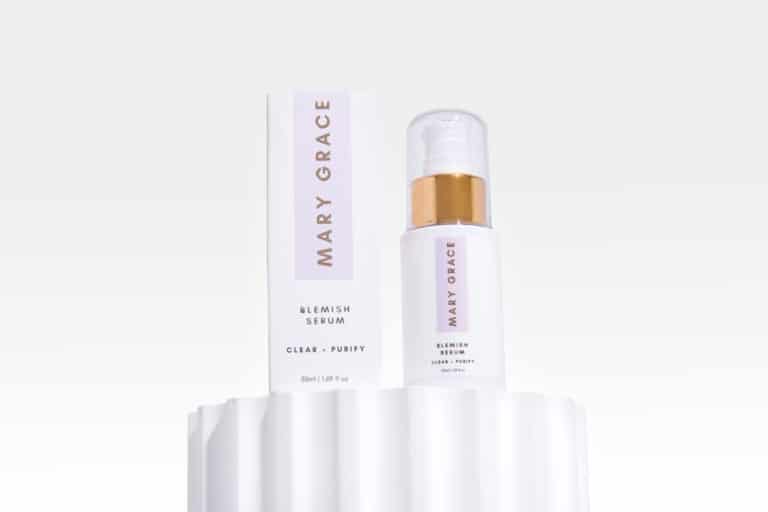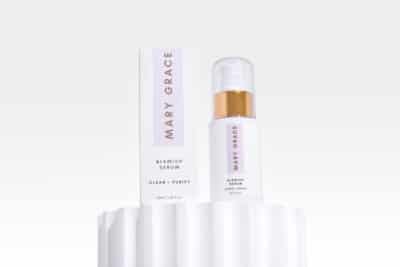 Mary Grace Blemish Serum
Richie Hall – Video Producer
We can all debate about whether pineapple belongs on pizza or not but one thing is for certain, it does belong in skincare. Yes, you read that right. Mary Grace skincare utilises the core, crown, fruit, peel and stem of the pineapple. Bromelain is the extracted magic enzyme that is proven to inhibit bacterial growth. That means it's ideal for those with sensitive, break-out-prone skin. The results speak for themselves and it's Australian-made and owned, vegan-friendly and cruelty-free.
Favourite Article of the Week: Paul Mescal to Star as Lead in Ridley Scott's 'Gladiator' Sequel