Man of Many's Staff Favourites – 17 December 2022
Aw jeez. Just one more week until the big guy arrives and some of us (looks in the mirror) haven't quite finished the Christmas shopping yet. While we've probably left our run a little late, there is some good news – The shops are open late, our gift guides are still running and there's a bevy of booze to be downed at the Christmas party this week. In the meantime, here's Man of Many Staff Favourites for this week.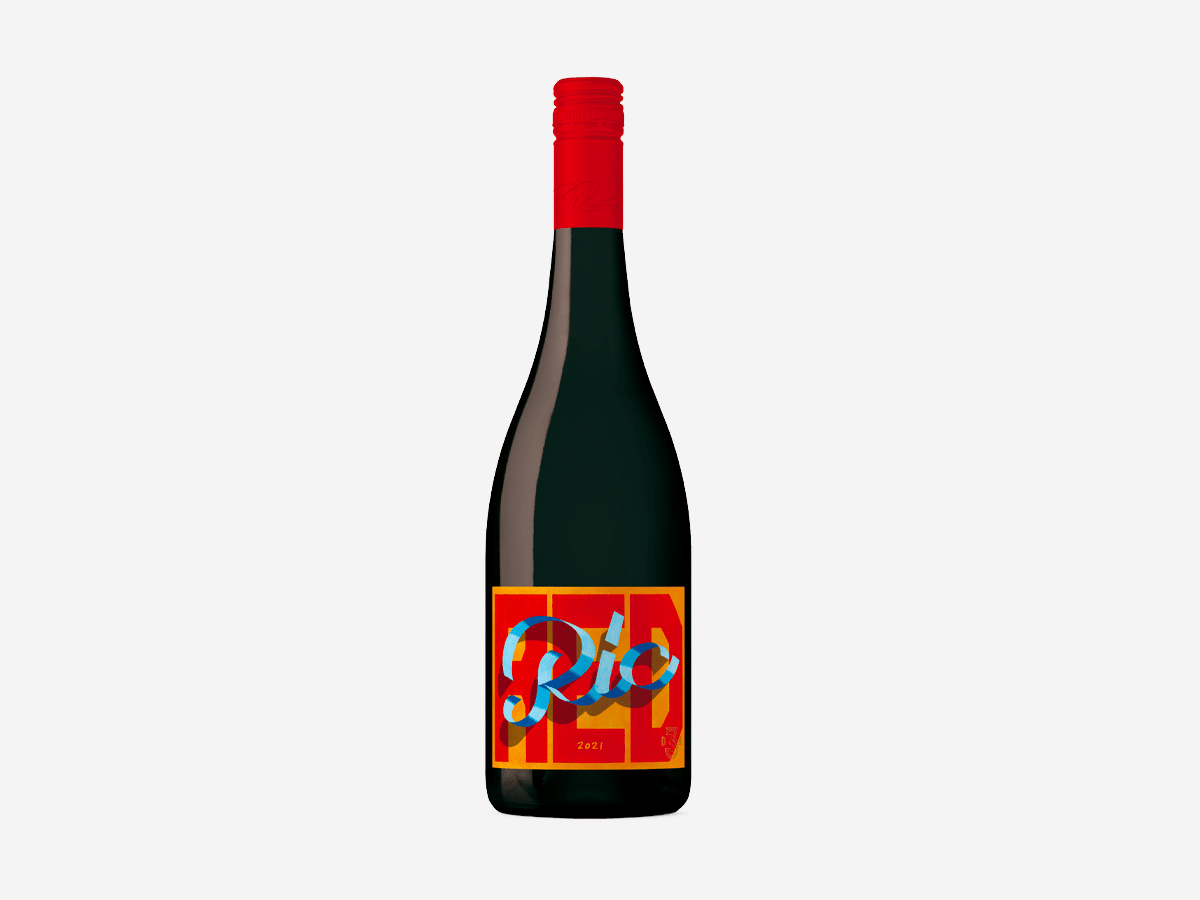 St Hugo Ric Red
Nick Hall – Editor-in-Chief
We all know Daniel Ricciardo is a legend on the track, but when the shooey-loving Aussie F1 star isn't behind the wheel, he's delving into the world of fine wine. Last year, I was thrilled to see him team up with St Hugo, one of my favourite Barossa Valley winemakers for a new range of DR3 releases and to close out the year, he's gone one better. The new Ric Red takes the effortlessly cool charisma of the Honey Badger and pairs it with the vibrant character of St Hugo's much-loved grapes. The result is nothing short of shakka-worthy.
Described by Ricciardo as his 'secret sauce', Ric Red comes by way of St Hugo chief winemaker Peter Munro and arrives laden with fruitful aromas and a bottle design that F1 fans will love. To bring Ric Red to life, Ricciardo tapped good friend and helmet designer, Ornamental Conifer, for the wine label. Having designed Ricciardo's racing helmets over the years, Ornamental Conifer took his designs off-track to curate a piece that represents the evolving partnership between two Australian icons. I have to say, after downing more than a few glasses of Ric Red, I'm well and truly back on the wine train. Christmas better watch out, the shoes are coming off. You can pick up a bottle of Ric Red exclusively from St Hugo for just AUD$45.
Favourite Article of the Week: Twitter is Losing its Mind Over New Dating Show 'Milf Manor'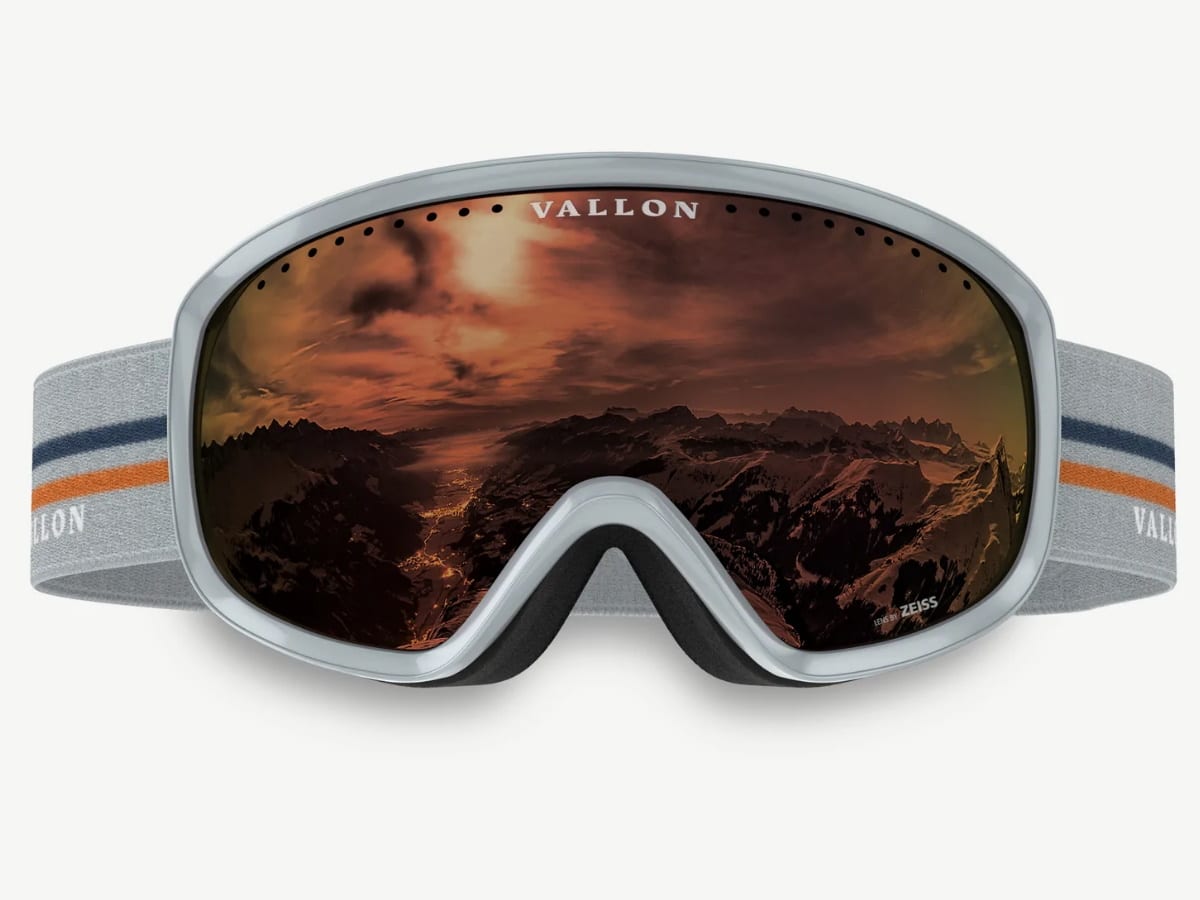 Vallon Freebirds Ski Goggles
Scott Purcell – Co-Founder
Vallon is a brand that reached out to us recently and one I hadn't heard of before. It was quite timely as I'm heading over to Whistler in January and very much in need of some new ski goggles and was keen to try these out. After having them arrive on my desk, I was instantly impressed by the premium packaging, the logo design and overall quality. These Freebirds goggles combine a minimalist design that works with any helmet and features top-of-the-range optics developed together with Carl Zeiss. The brown-tinted mirror lens also enhances contrasts and provides all-day comfort on the mountain.
---
Featured Video from Man of Many
---
Favourite Article of the Week: 10 Best Home & Living Products of 2022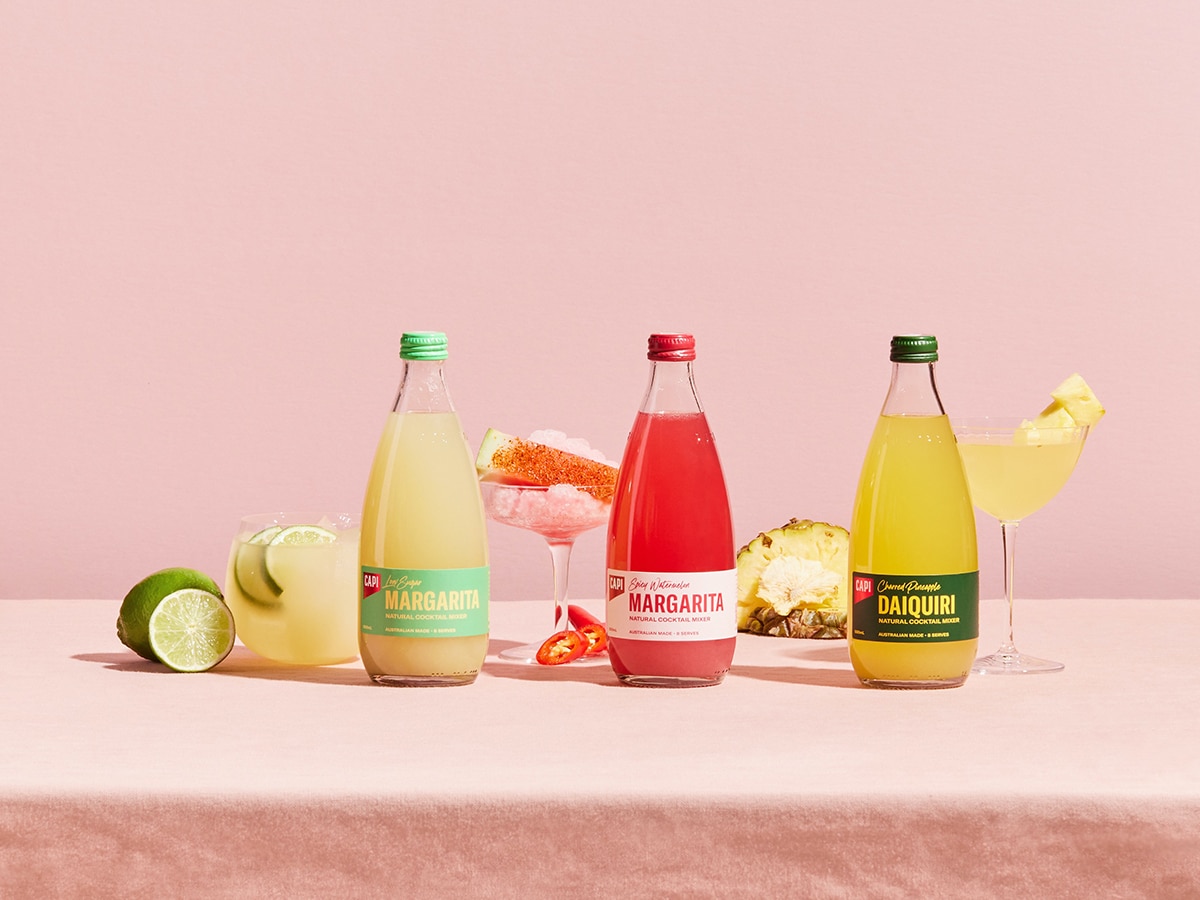 Capi Pour-Over Cocktail Mixers
Frank Arthur – Co-Founder
As the temperatures rise and the party season kicks into high gear, there's no better time to shake up some delicious cocktails. And if you're looking for a simple way to elevate your home mixology game, you need to try CAPI's new Cocktail Mixers range. What makes these mixers great is their focus on quality, using all-natural ingredients and no artificial flavours, colours, or preservatives. Whether you're in the mood for a Charred Pineapple Daiquiri or a Spicy Watermelon Margarita, CAPI's mixers have got you covered.
Favourite Article of the Week: 'Rush Hour 4' is Happening: Jackie Chan Claims Sequel is in the Works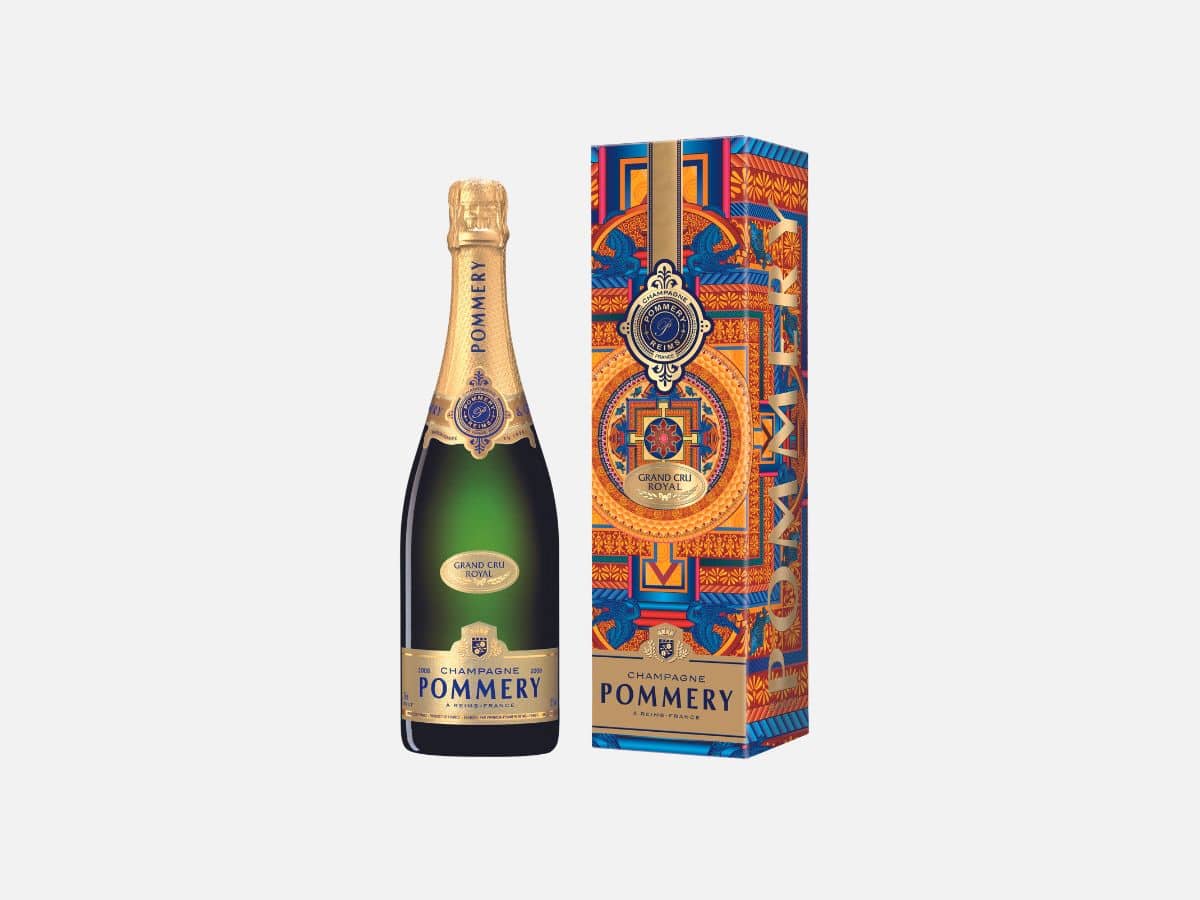 Champagne Pommery Mandala World Collection
Ben McKimm – Journalist – Automotive & Tech
Ok, so I'm bringing y'all a great Christmas Day Champagne option for this year with Champagne Pommery's latest World Collection 'MANDALA'. Pommery is my go-to Champagne in the sub-$100 AUD 'NV' category, so the addition of a striking Mandala pattern to the already good-looking range of bottles is just a bonus to the great flavour in my books – the pattern is a symbol of universal unity often used in meditation to help visualise 'the perfect self'. Patterns make their way to most of the range, including Brut Royal NV, Brut Rosé NV, Brut Apanage NV, Apanage Blanc de Blancs NV and (my favourite), the coveted 2009 Grand Cru. Prices start at $79 AUD, but our recommendation would be the mixed six linked below.
Favourite Article of the Week: We Drove a Lamborghini Around Melbourne to Raise Money for Men's Health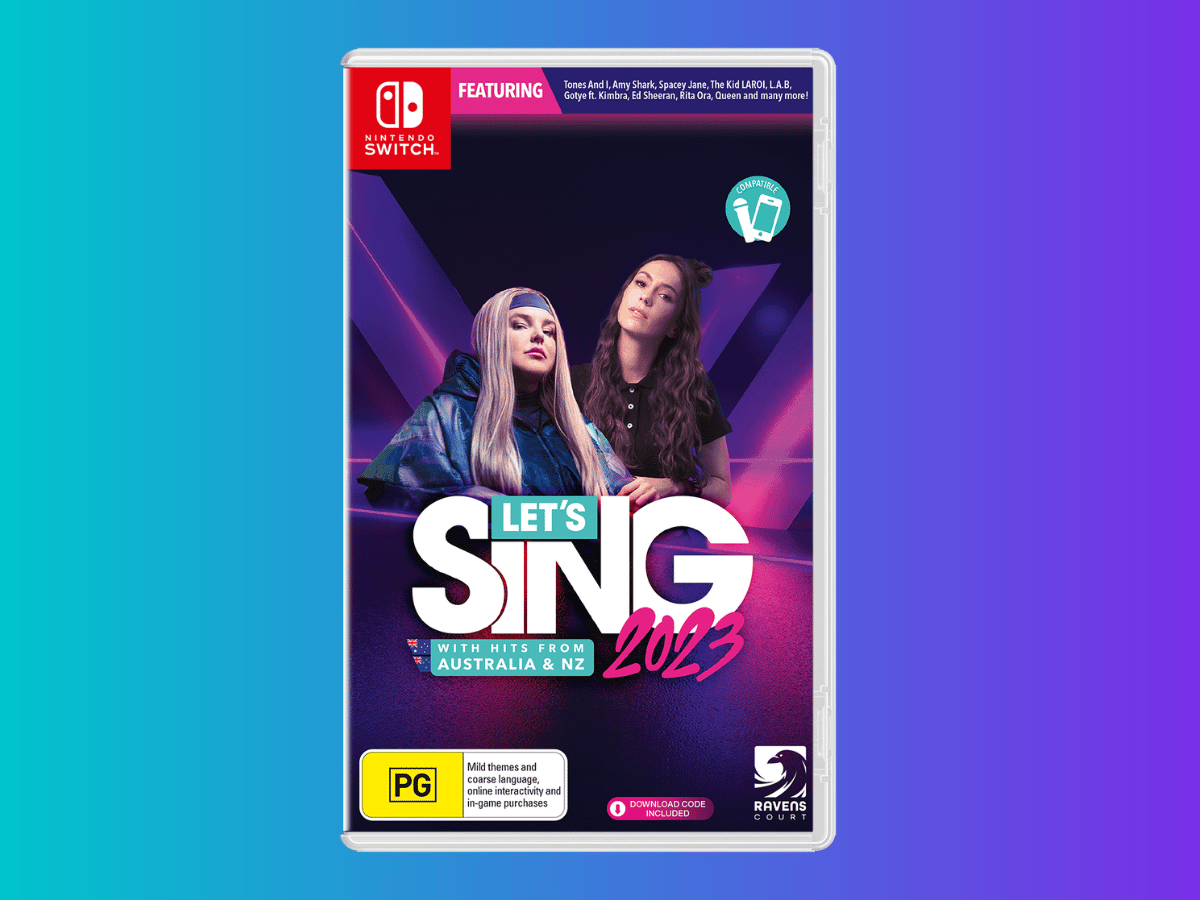 Let's Sing 2023
John Guanzon – Head of Social
If you've ever been to a Filipino party over Christmas, you'll know to 1- wear your stretchy pants because you'll be fed well and 2- expect to be roped into a boisterously fun and slightly competitive round of karaoke. Well, the Titas better watch out this year because I've been practicing. I recently brought home Let's Sing 2023 on the Nintendo Switch and it's addictively fun for everyone in my household. It features a huge playlist of current and all-time classic hits to sing your little lungs out too, from Avril Levine, Eiffel 65, Justin Bieber and some Aussie bangers from Amy Shark, Dean Lewis and Dami Im. My older kids battle it out on the rap from BTS' Butter, my preschooler loves to belt out We Don't Talk About Bruno and me and my partner and I get quite competitive as to who can get the higher score singing Delta Goodrem's Lost With You. It's literally a ball of fun for everyone and a surefire way to get the party started this holiday season!
Favourite Article of the Week: 10 Best Home & Living Products of 2022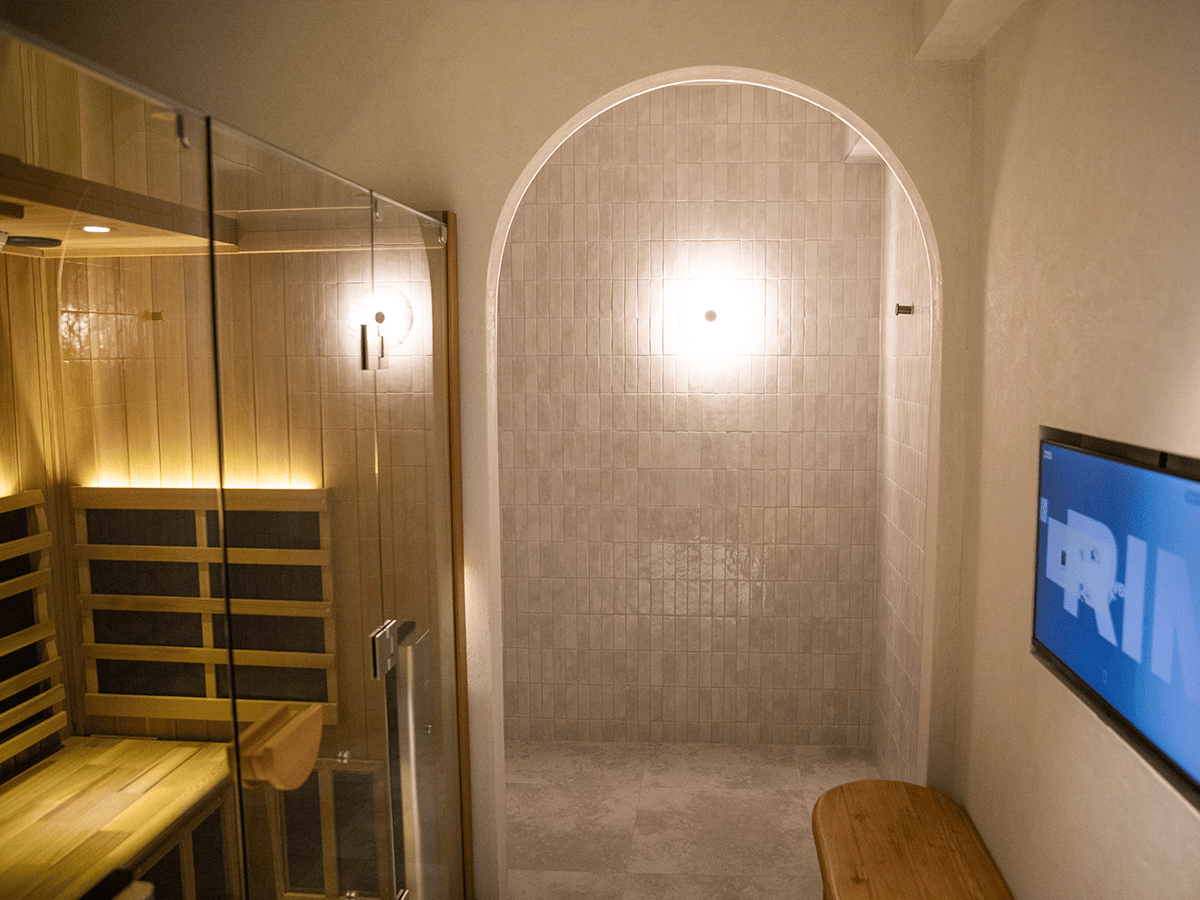 Rimba Sweat
Sam Mangioni – Journalist – Entertainment & Culture
When I first stepped into Rimba Sweat, I felt like I had died and gone to wellness heaven. From the moment you walk in, the Mediterranean aesthetic of soft whites, raw textures and oversized marble features immediately relaxes the soul. However, it's the way you feel walking out that keeps me coming back for more. If you aren't familiar, their studios house state-of-the-art infrared sauna suites that provide various benefits, including muscle recovery, improved sleep and mental clarity, immune support and even weight loss. Best of all, each room has a built-in smart TV to watch movies or listen to music while detoxifying your body. With this time of year a bit more hectic than most, it's become my sanctuary of relaxation and reflection. Namaste.
Check it out
Favourite Article of the Week: This $15 Million Australian Mega-Mansion is Proof You Need a 35-Car Garage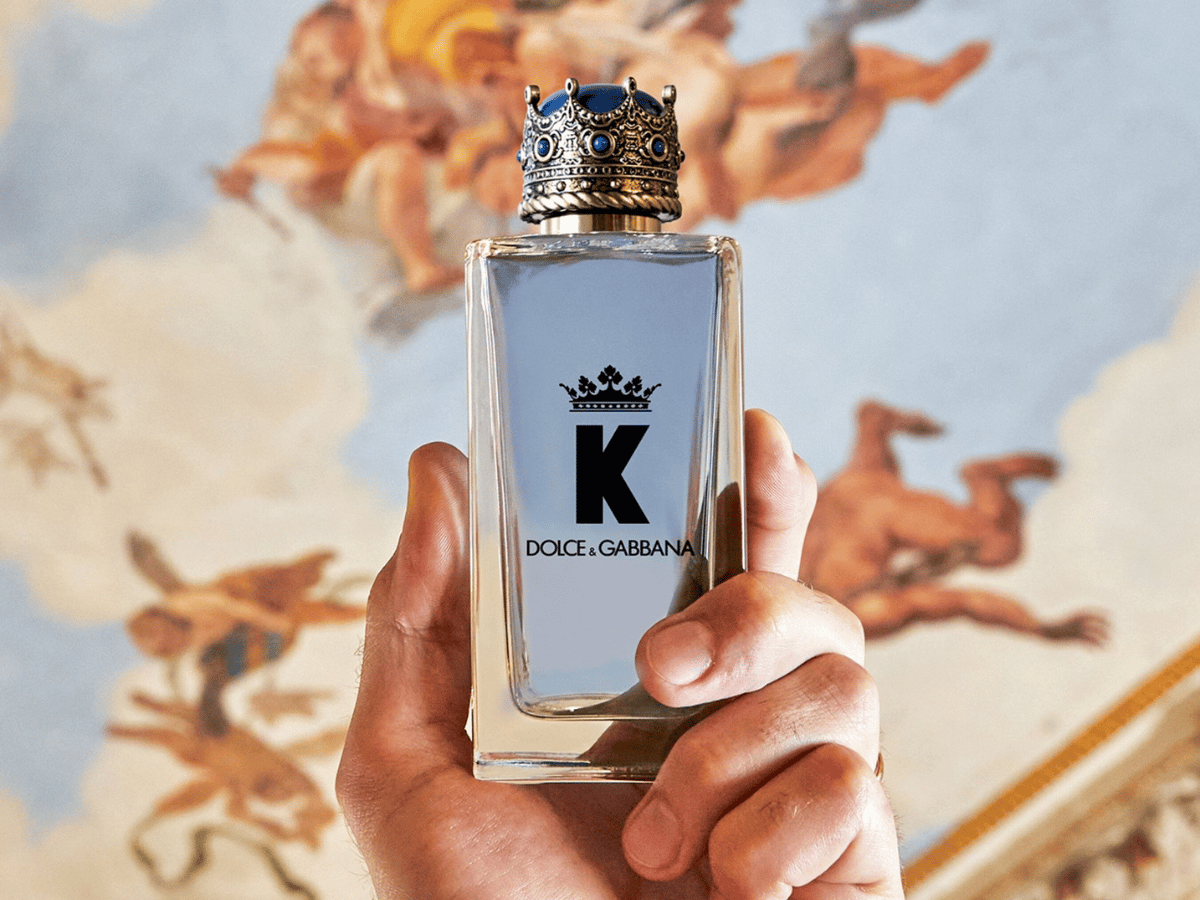 K by Dolce & Gabbana
Harry Parsons – Branded Content Manager
I recently tried K by Dolce Gabbana and I have to say, I was thoroughly impressed. The fragrance is bold, masculine, and undeniably regal – just like its crown-topped bottle. The top notes of blood orange, juniper berries, Sicilian lemon and a blend of citrus give it a refreshing, invigorating kick, while the heart notes of geranium, lavender, clary sage and pimento middle notes provide a rich, woody depth. The fragrance's long-lasting formula kept me smelling like a lord from my morning meeting to evening drinks. K by Dolce & Gabbana is a fragrance that makes you feel like royalty, just beware, wearing this fragrance may cause you to develop a sudden craving for crown jewels and caviar… I would highly recommend treating your royal subjects to a bottle this Christmas!
Favourite Article of the Week: 5 Reasons '1923' Will Set a New Standard for the 'Yellowstone' Universe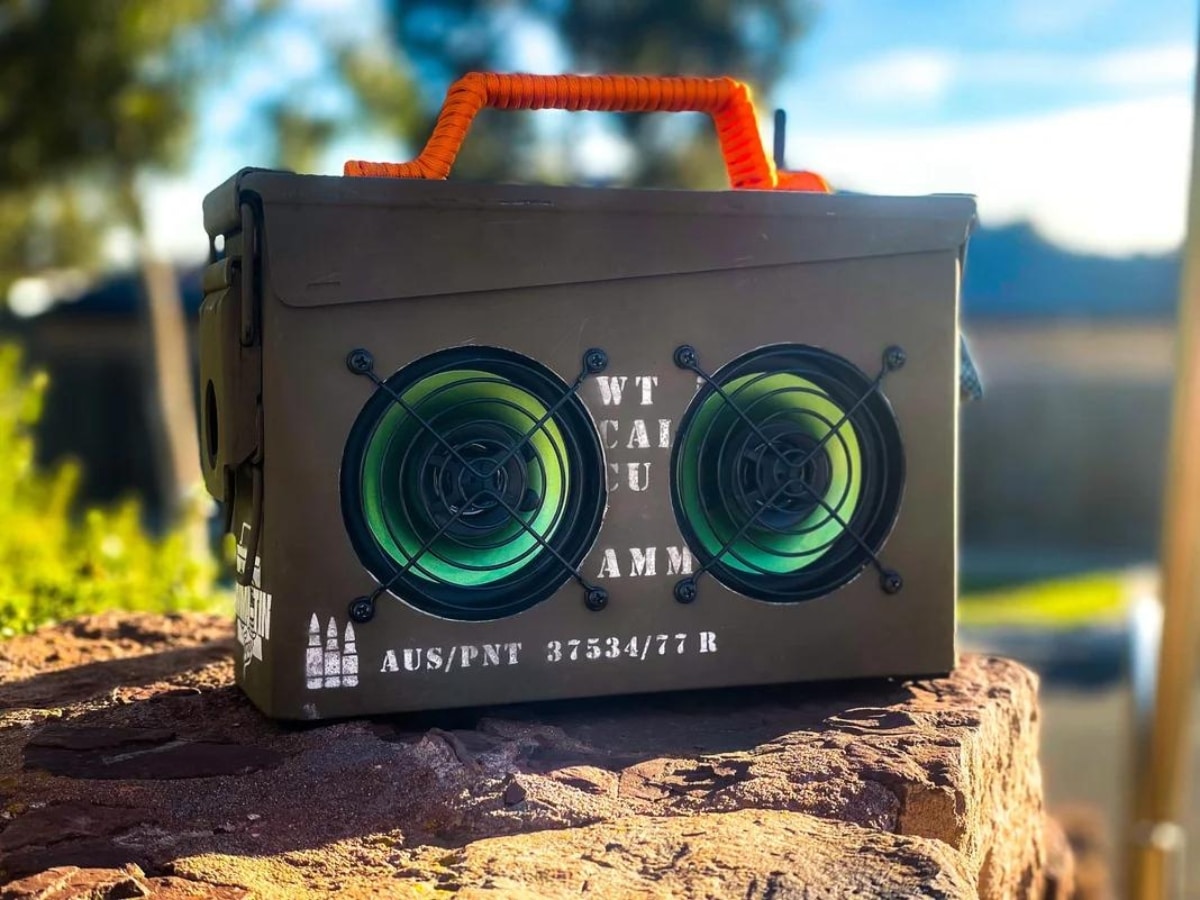 Ammo-Tin Tunes Bluetooth Speakers
Rob Edwards – Branded Content Writer
A friend of mine recently joined the RAAF as a firefighter – yes, he's grown a moustache every bit as glorious as you'd imagine that job requires – and after being assigned to his new base it didn't take long for him to be introduced to the sounds of the Bluetooth speakers produced by Ammo-Tin Tunes. Hand-made by currently serving members of the Australian Defence Force, these speakers are constructed using ammo tins (if the name didn't give it away), belt out sound like nobody's business, and are quite simply some of the coolest-looking portable speakers I've ever seen.
With the 50 Cal Boom Box MK1 model offering over 30 hours of battery life, a USB output to charge your phone, and an external antenna for extended range that also just enhances the whole aesthetic, Ammo-Tin Tunes' speakers are sure to turn heads while simultaneously fueling good times throughout your summer.
Favourite Article of the Week: Watch Elon Musk Get Viciously Booed at Dave Chappelle's Comedy Show
You'll also like:
Man of Many's Staff Favourites – 10 December 2022
Man of Many's Staff Favourites – 3 December 2022
Man of Many's Staff Favourites – 26 November 2022
---
Featured Video from Man of Many