Man of Many's Staff Favourites – 19 December 2020
If you haven't done your Christmas shopping already, you're probably too late. While the big centres are still open and stores are flogging gear at a record rate, we'd certainly advocate for staying home and avoiding the dreaded spicy cough. That means jumping online and finding last-minute gifts for that weird cousin you didn't think was coming to Christmas but invariably has made the journey up from wherever it is that they're from. To make the process easier, here some ripper kit that we uncovered this week, wrapped up with a neat, little Staff Favourites-sized bow.
You'll also like:
Man of Many's Staff Favourites – 12 December
Man of Many's Staff Favourites – 5 December 2020
Man of Many's Staff Favourites – 28 November
White Wine in the Sun – Tim Minchin
Nick Hall – Digital Editor
Christmas has always been a pretty great time in my family. I know I like to whinge about standing up and taking a million photos with my mum, wearing stupid party hats and spending all of my money on gifts that no one really wants, but I do really love it. To me, Christmas a time for reflection, good food and comfortable silences, but few carols have really managed to reflect that quintessentially Australian experience. That's where this song comes in.
I've always thought Tim Minchin was a clever writer, but it wasn't until I heard White Wine in the Sun that it all clicked. Taking a departure from the crude humour and witty banter, Minchin perfectly captures the Australian Christmas, from a unique perspective. This track always hits hard for me, particularly around the holiday period. Each time I hear it, I can definitely picture the old boy, glass of Sav Blanc in his hand, mum with red wine stain on the upper lip and nan smiling politely in the corner, despite not being able to hear any of the conversation going on around her.
I think what I really love about this song is the way it makes you contemplate the role of Christmas. Yeah, it's nice to crack out the turkey and get loose, but it's who you do it with that makes all the difference. In fact, as I've gotten older I've realised that those photos, party hats and pointless gifts aren't really meant to be fun, and yet in a way, they are the most important things.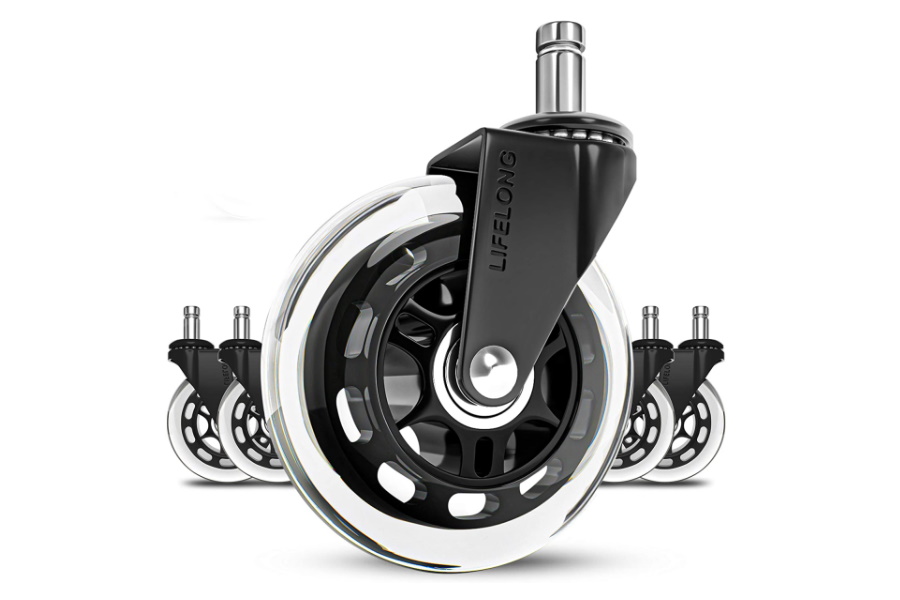 Office Chair Rollerblade Wheels
Scott Purcell – Co-Founder
To steal a phrase from the great Cody Ko, "frictionless". That is what my life has become since I replaced my boring old office chair wheels with the slick, smooth and whisper-quiet rollerblade wheels. All jokes aside, I got this tip off the Tested.com podcast and apparently, they are much better for protecting your wooden floors. They're also ultra-smooth and super quiet move around on and also much better for your posture. An easy upgrade to your life for under $40 which is easy to install.
Buy it here (AUS) Buy it here (US)
Apple AirPods Max
Frank Arthur – Co-Founder
A couple of days ago I unboxed a pair of Apple's first over-ear headphones, the noise-cancelling AirPods Max, and my initial reaction was a big "wow". Just like they did with the launch of the first AirPods, the design of Apple's latest offering has really made a statement.
The AirPods Max futuristic aesthetic draws strong styling cues from the AppleWatch and HomePod, with a touch of retro styling through an organic form factor reminiscent of aviation headphones worn by pilots of eras past.
When it comes to functionality, the feature that sets the AirPods Max apart from just about all headphones on the market is comfort. It's clear that Apple has invested heavily in ergonomic R&D, as everything from the innovative mesh canopy of the headband, the soft cushioning of the earcups and telescopic arms of the frame all culminate to achieve an optimal level of comfort.
Similar to the AirPods and AirPods Pro, these headphones integrate seamlessly into the Apple ecosystem. Although I still haven't had a chance to do a deep dive into sound quality, my first impressions of the noise-cancelling and the audio quality are excellent.
With a price tag considerably higher than the closest equivalent models from the likes of Sony, Bose and Sennheiser, it'll be interesting to see how the market responds to this new product, but so far I'm really enjoying them.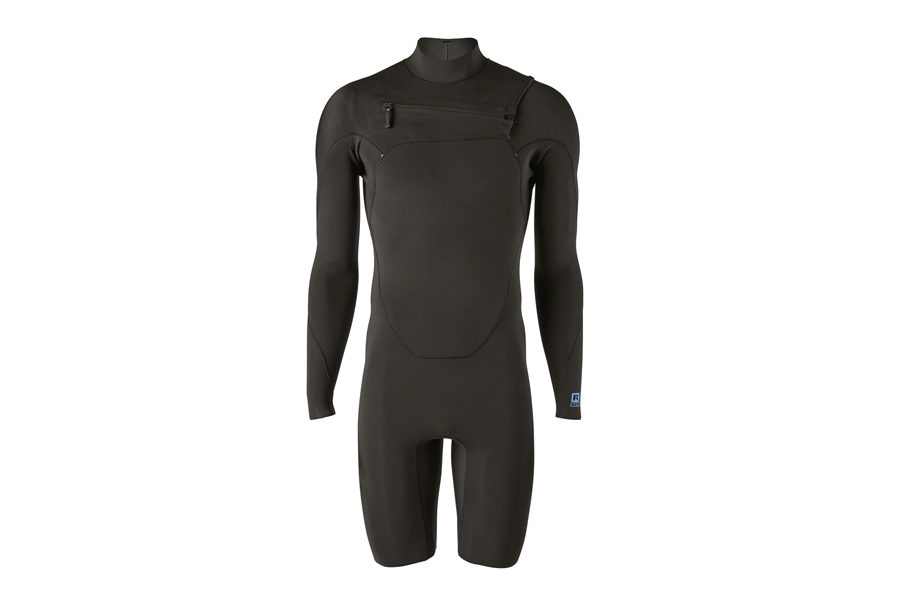 Patagonia Yulex Wetsuits
Tim Fernandes – Sales & Partnerships Manager
Having surfed for 15+ years, it's only recently I've started to learn just how environmentally devastating the sport I love truly is. Everything essential to a surfer (think boards, wax, wetsuits and leashes) are often made of toxic materials, aren't biodegradable and contribute to a much larger than necessary carbon footprint.
Luckily environmental heroes/epic surf and outdoor brand Patagonia have been on the front foot with environmentally friendly production for years. Their Yulex wetsuits are completely neoprene free (neoprene suits are usually derived from petroleum with high-impact manufacturing process) and predominantly made from a natural and renewable rubber called Yulex. These are the first-ever Fair Trade Certified wetsuits AND they come with an Ironclad Guarantee Wetsuit Warranty.
When it comes to stretch and flexibility, comfort and warmth the Patagonia Yulex wetsuits are as good as, if not better, than any other surf brand wetsuits on the market. So for your next wetty purchase, back a company whose entire ethos is built around sustainable production and positive environmental impacts.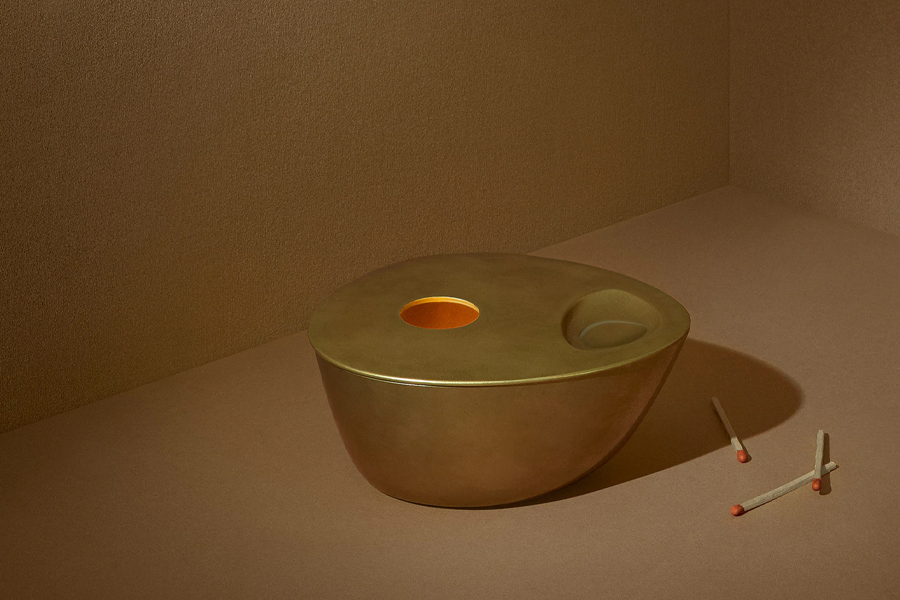 Aesop Brass Oil Burner
Ben McKimm – Staff Writer
The Aesop brass oil burner has become the star of my evening wind down. Previously I was using a variety of cone incense and stick incense in my evening routine, however, the beauty and simplicity of the Aesop oil burner has far surpassed these rudimentary experiences. I was first drawn to the oil burners brass exterior and feature worthy design. It poses as a stunning desk feature piece and the brass construction means it will age gracefully with time.
Using this oil burner couldn't be easier, you simply dispense five to ten drops of your favourite oil blend into the well. From there you can use a standard size tea light candle to burn the oil and create the room-filling fragrance. I highly recommend this oil burner for those who are looking for something a little more sophisticated than a candle or incense stick.
You'll also like:
Man of Many's Staff Favourites – 12 December
Man of Many's Staff Favourites – 5 December 2020
Man of Many's Staff Favourites – 28 November
Feature Image Credit: Ramón Navarro, Cloudbreak, 2019. Photo: Fred Pompermayer