Man of Many's Staff Favourites – 12 December
Happy Saturday champions. We've got a wealth of sweet gear ready to tickle your tastebuds and style-noids this week. In case you hadn't heard, Hasbro is letting us all set our phasers to stun (wrong franchise we know) and Graf von Faber-Castell just dropped a $7,900 pen that we can only assume immediately turns you into Jackson Pollock. Here's what else we stumbled upon this balmy mid-December for our Man of Many Staff Favourites.
You'll also like:
Man of Many's Staff Favourites – 5 December 2020
Man of Many's Staff Favourites – 28 November
Man of Many's Staff Favourites – 21 November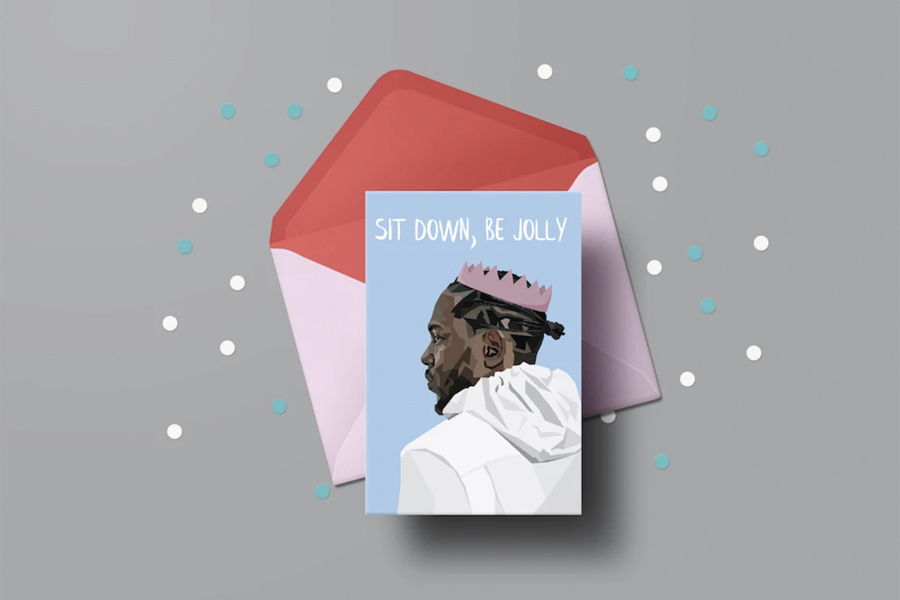 DG Designs Christmas Cards
Nick Hall – Digital Editor
There's nothing I hate more than wrapping presents and writing Christmas cards, (except for maybe cyclists who ride on the road during peak hour, but that's a different story). While I love to watch the unbridled joy on my family members' faces as they stumble through my poorly worded attempts at being funny via greeting card, I am notoriously bad at actually purchasing cards. I always forget and am left sending out whatever card I can find at the local servo on the way to Christmas lunch. But this year, I got my sh*t sorted, thanks to the team at DG Designs.
These badass Christmas cards are funny, well designed and make me look like I've put a bit more effort in than I actually have. With pop-culture icons like David Bowie, Yeezy and Notorious B.I.G. getting you in the spirit, it's hard to go wrong with DG Design cards.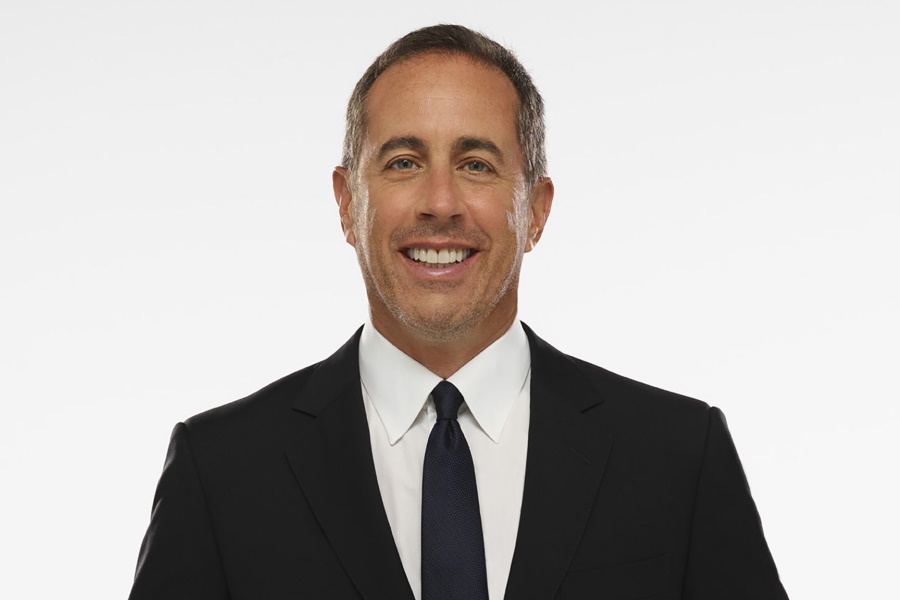 Jerry Seinfeld's Interview on Tim Ferris Podcast
Scott Purcell – Co-Founder
If you want to see a different side of Jerry, look no further than this fantastic discussion with Tim Ferris. I haven't always been a fan of Tim's podcasts as he often seems to make the interviews about himself rather than his guests, but it's always intriguing to listen to when he has the heavy hitters on his show, and like a fine wine, his interview technique seems to be getting better with age. This chat delves into everything you'd want to hear from the great man and his approach to life, from Jerry's systematic approach to comedy, routines, lessons for his kids and his methods for success. Well worth a listen.
@robinblackmartialarts on Instagram
Frank Arthur – Co-Founder
MMA commentator for Bellator, Robin Black, has an Instagram account that's a must-follow for all fight fans. Black's @robinblackmartialarts handle is self-dubbed as the "Home of the One Minute BREAKDOWN", for his uniquely poetic expert analyses of exciting combat scenarios across various different combat sports as well as real-world situations. As an experienced martial artist himself, Black succinctly breaks down movement, strike and takedown in a one minute video with the goal of helping his fans gain a deeper understanding of the tactics, subtleties and nuances fighters employ in order to defeat their opponents.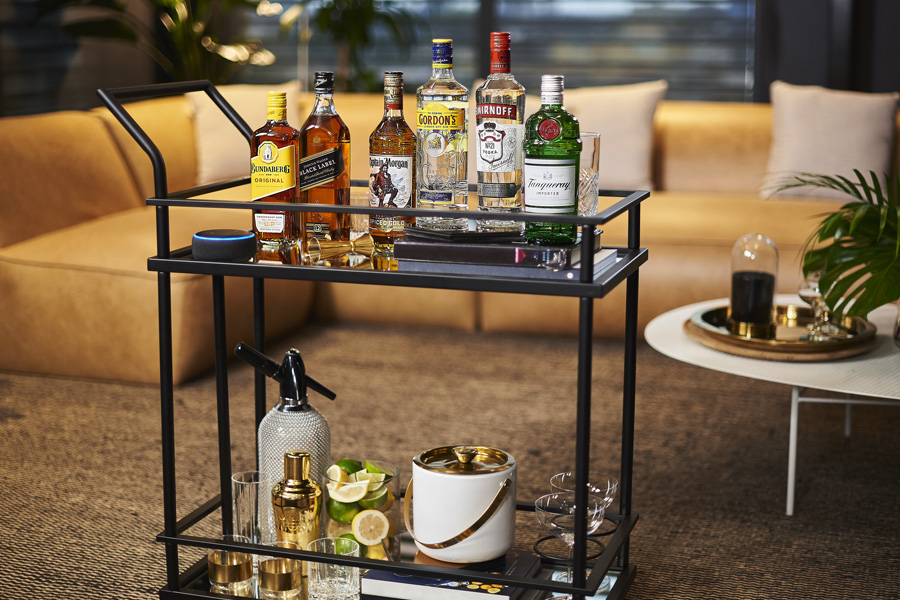 THE BAR CART – An Interactive Bar Cart Experience
Denise Barnes – Native Content Manager
Be your own cocktail bartender this festive season with the latest innovation from Diageo. Simply put, 'THE BAR CART' simplifies making cocktails at home by way of voice-activated technology. Not only can you learn a bunch of new skills, but you'll also wow your guests the next time you're entertaining. THE BAR CART integrates seamlessly with Amazon Alexa, meaning all you have to do is say "Alexa, open THE BAR CART" and Alexa will take you step by step through your cocktail or mix drink of choice. It's that easy. Now you can be more confident while making cocktails and have fun while you're doing it. Home entertaining made simple & festive. Tis the season after all.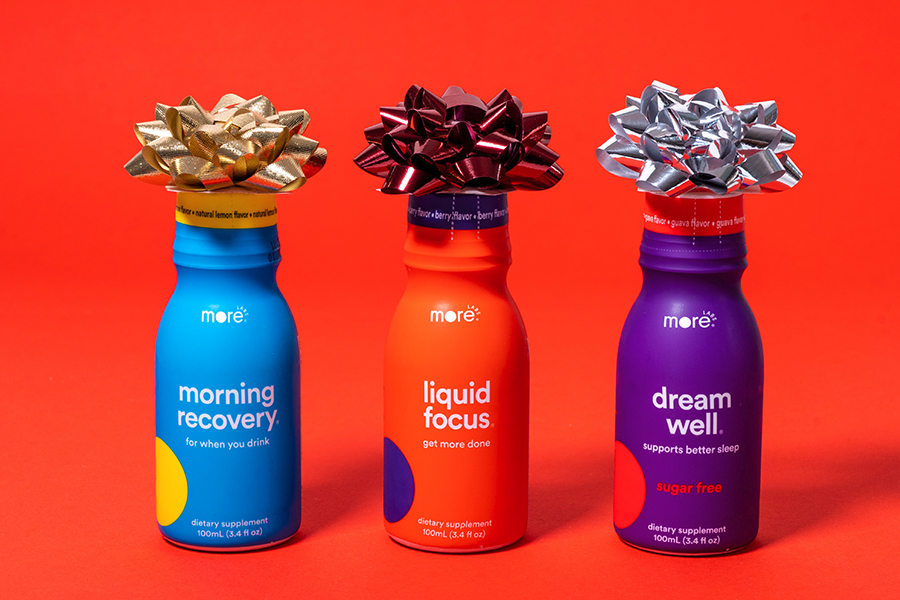 More Labs Lifehack Pack
Tim Fernandes – Sales & Partnerships Manager
The concept behind More Labs is brilliant: Science-backed supplements to combat modern-day stressors that slow you down. The Man of Many Christmas Party was last Thursday and hangovers are certainly something that slowed the office down on Friday. If only we'd had enough forethought to have More Labs in the office, or specifically, their 100ml lemon flavoured Morning Recovery drink which is perfect if you've had a few too many party drinks this silly season. More Labs also have a guava flavoured "Dream Well" supplement which will support better rest and have you asleep within 30 minutes, as well as "Liquid Focus", a delicious berry flavour that will naturally boost your energy in a sustainable way. By sustainable it means you feel energised without getting all jittery and anxious, like after drinking too many double espressos. For convenience, the More Labs Lifehack Pack has all 3 x of these products for you to trial at a great price.
Buy it here (AUS) Buy it here (US)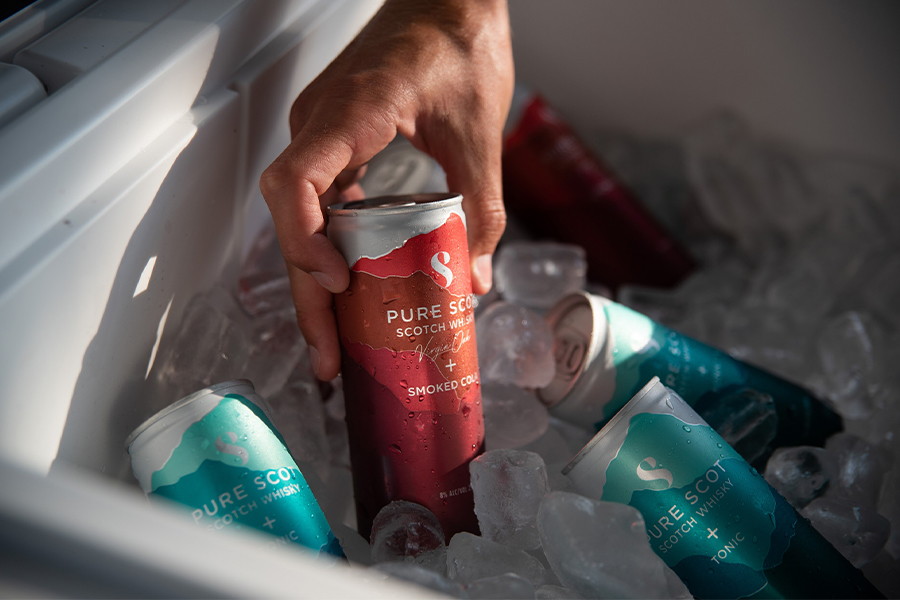 Pure Scot Canned Cocktails
When I think of RTD (Ready To Drink) beverages what immediately comes to mind are the insanely sugary Jim Beam & Cola cans, bottles of Smirnoff Double Blacks or Vodka Cruisers. I was a fan of all of those as an 18-year-old, but now in my early thirties I'm happy to say my tastebuds have become a little more…sophisticated.
Pure Scot are an Aussie owned company who make a pretty sophisticated blended scotch whisky, and they've jumped into the RTD world with two brand new drinks – Pure Scot Virginia Oak & Smoked Cola and Pure Scot & Tonic. If you've never tried smoked cola, it's delicious, and the tonic can is surprisingly refreshing – Something not always associated with whisky-based drinks. They've got a decent ABV of 8%, all-natural flavours and definitely worth a crack if you're looking for a mixed drink that won't give you an instant sugar high.
Beyond creating a delicious beverage, Pure Scot are also dedicated to doing their part for the planet and committing a portion of every sale to environmental initiatives. Get them online or Independent bottle shops across Australia.
Nanoleaf Hexagonal 9 Panel Starter Kit
Ben McKimm – Staff Writer
I was lucky enough to try out the Nanoleaf Hexagonal 9 Panel Starter Kit this week. Since Nanoleaf came to market I've always had my eye on their panel shapes, and the starter kit is the place to start your light panel journey. The setup couldn't be easier, the panels come with adhesive tape that attaches them to the wall, and they link together with joining connectors that can be used along any of the flat edges. Once I had my panels setup in my desired shape, I was blown away by the customisation you can achieve through the connected app. The panels can be individually coloured and animated to your desire, they even sync to sound and music. There are more features than you can poke a stick at, and I haven't even ventured beyond the preinstalled patterns yet! I highly recommend them for those who are looking to add a bit of creative tech flair to their room or workspace.
Mafia: The World's Deadliest Party Game
Geena Valos – Account Manager
How good is your poker face? The Mafia board game is a definite pick to play on Christmas day in teams or individually amongst friends and family. We gave it a little test-run this week and needless to say, tensions did rise. In this game of wits, two players take on the role of Mafia. One by one, they hunt down and murder the innocent townsfolk, all of which find themselves as suspects. It's a good old-fashioned game of whodunnit, with a few cheeky drinks thrown in. So, kill or be killed!
You'll also like:
Man of Many's Staff Favourites – 5 December 2020
Man of Many's Staff Favourites – 28 November
Man of Many's Staff Favourites – 21 November