Man of Many's Staff Favourites – 13 June 2020
Saturday has hit again and even better, this one marks the beginning of World Gin Day. Whether you are choosing to hit the gin or hit the gym, the list of plausible weekend adventures is, for the first time in months, endless. For the team here at Man of Many, the weekend brings with it an opportunity to test out all the cool shit we discovered this week. From podcasts and movies, to health gear and work equipment, we've been sorting through a sea of new stuff to find our favourites. Here is a list of the best new stuff we found this week. Welcome to Man of Many's Staff Favourites – June 13 edition.
You'll also like:
Man of Many's Staff Favourites – 28 November
2016 Christmas Gift Guide – The Boozehound
40 Best Bars in Brisbane For Any Occasion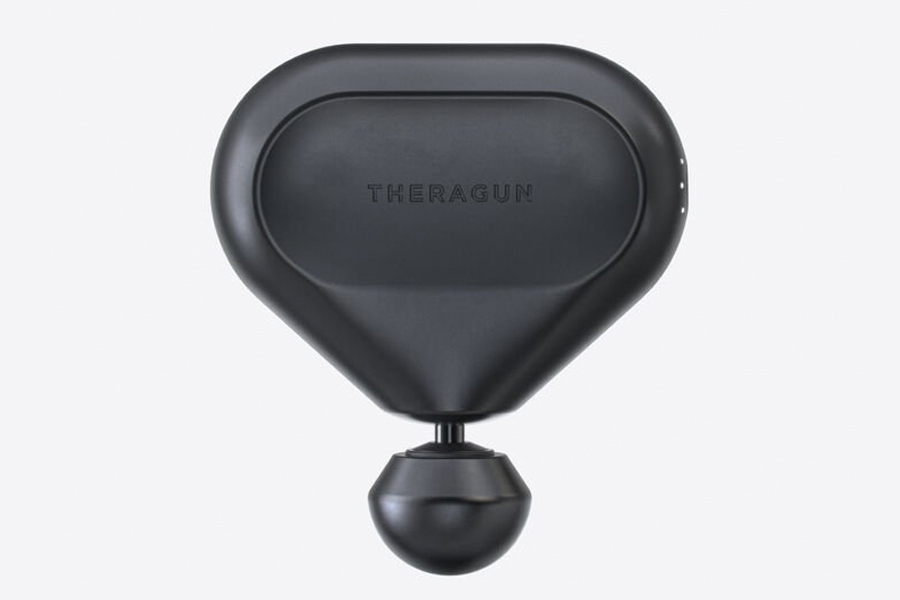 Theragun Mini
Nick Hall – Digital Editor
This week has had a big health focus for me. Not necessarily doing anything healthy, but more readying myself for the physical onslaught that is going to be my first journey back at the gym next week. Going from training five days a week to training zero days a week hasn't exactly helped my waistline, but the biggest thing I've noticed after two months off has been just how sore I am doing normal household things. I deconstructed some old IKEA furniture during the week and three days later, my back is still feeling it.
What is making me feel a little better about the impending desecration of my muscles is that I have a secret weapon on my side, the Theragun Mini. If you haven't had a chance to check these muscle treatment guns in action, you're in for a treat. The brutal pumping action works out knots and cramps in near-silence and has helped me to overcome my post-IKEA aches. Even better, the Mini is a super-small massage gun, meaning I can take it with me when I hit the gym next week. If you are an elite athlete or just someone on the verge of becoming elderly before their years like me, I highly recommend adding the Theragun Mini to your arsenal.
Buy it here (AUS) Buy it here (US)
Bonus: I've also been trying to cut down on the amount of dairy I've been eating. I'm not going vegan or anything, I just feel that maybe the five or six full-cream coffees I drink each day aren't doing my body any good. In an effort the curb my intake, I've started switching over to the new range of Nescafe Gold plant-based latte sachets. My favourite is the oat one, but I'm quite partial to the almond flavour as well.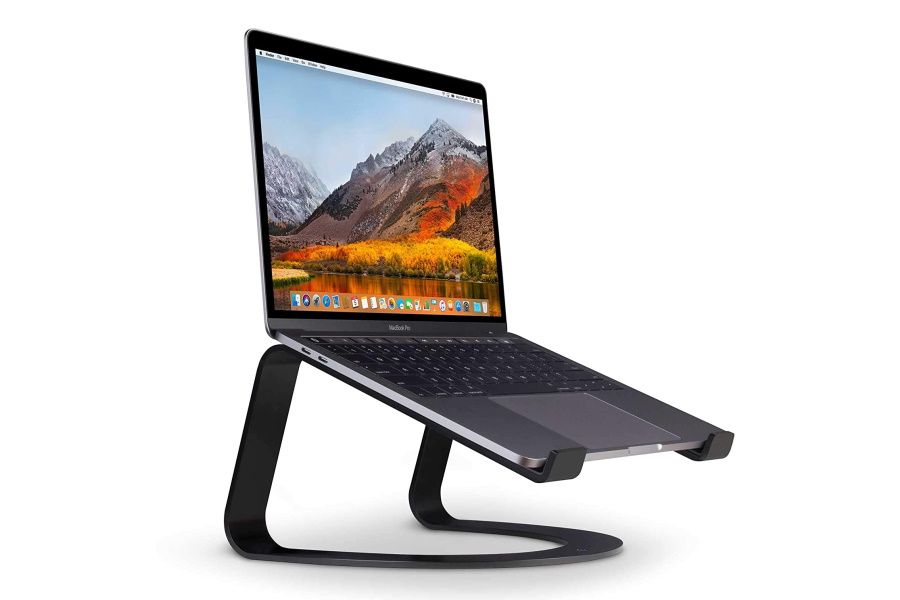 Twelve South Curve Laptop Stand
Scott Purcell – Co-Founder
Those of you who have their laptop hooked up to a monitor and have never used a laptop stand alongside don't know what you're missing out on! I've been trying to convince Nick for the past week to get one but he's still not convinced, so let me break down the benefits. One, it aligns your screen with your monitor so it's better for your overall posture and ergonomics. Two, it looks rad in matte black. Three, this one from Twelve South has space beneath it to store your mouse, keyboard, or other items to keep your desk generally tidy. Four, it lets airflow under your laptop so it won't overheat. Still not convinced Nick?
This particular stand from Twelve South is built from a single piece of bent aluminium and compatible with most laptop sizes. It also comes with anti-slip silicone pads and bent arms to keep your laptop in place and prevent any scratches. The design is sick. Just buy it, okay?
Note: I realise as typing this I'm doing a really bad job of making it sound exciting but it's the little improvements at your desk that make your workday that tiny bit better.
Buy it here (AUS) Buy it here (US)
Wind of Change
Frank Arthur – Co-Founder
I love a good podcast and a new favourite of mine is called Wind of Change. You've probably heard the song of the same name by German metal band Scorpions (you can listen here to jog your memory), but as familiar as you might be with the tune, you may not be aware of the rumours surrounding the 1990 hit. Namely, that the song was actually written by the CIA. It's a rumour that the Wind of Change podcast's host, Patrick Radden Keefe, heard from a former CIA operative decades after the song was first unveiled.
The song's release was a huge hit in the Soviet Union, coinciding with the collapse of the USSR and dubbed by many as the song that ended the cold war. But did this song really have such a bizarre origin story? Through conversations with CIA agents and spies, as well as examinations of other declassified and unbelievably outlandish covert operations, I was taken on a fascinating journey of discovery.
I can neither confirm nor deny whether the conspiracy is true. But what I will say is be prepared to have your mind blown.
You'll also like:
How to Lose Weight Fast & Maximise Your Workout
15 Spots for the Best Yum Cha in Perth
Nike Adapts Manufacturing to PPE Face Shields and Lenses