16 Best Male Sex Toys For Whatever You're Into
Not quite sure what to get your dad for Father's Day? Well, this isn't the article for you. We're delving into the wide (and tight, and deep) world of male sex toys. We get it, being single is tough, or maybe you're just looking to experiment a little in your relationship. Sometimes a machine can hit those spots or kinks in ways another person just can't. Either way, like any good tradie, you're going to want the right tools for the job. That's why we've put together a list of the 10 best male sex toys, that are sure to blow you away.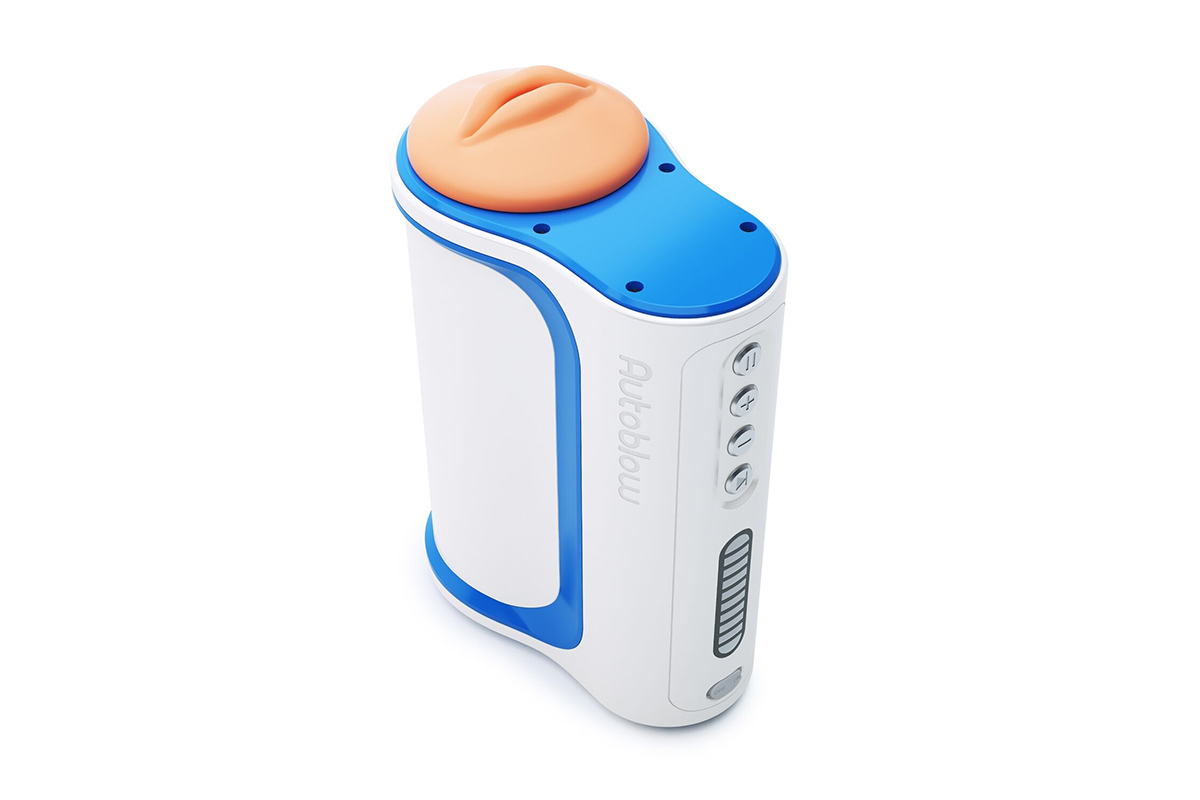 1. Autoblow AI
Looking like something from Star Wars, the Autoblow AI will be your helpful droid cum-panion on your next personal-space exploration. Creators of the Autoblow AI watched over 100 hours of oral sex videos, to make sure the ten settings on the device aren't just random applications of pressure. The tenth setting is where the AI comes into play, with machine-learning technology which guarantees you'll never receive the same blowjob twice. Hopefully, Skynet won't remember that part when they take over humanity.
Price: $220
Buy the Autoblow AI from Autoblow Here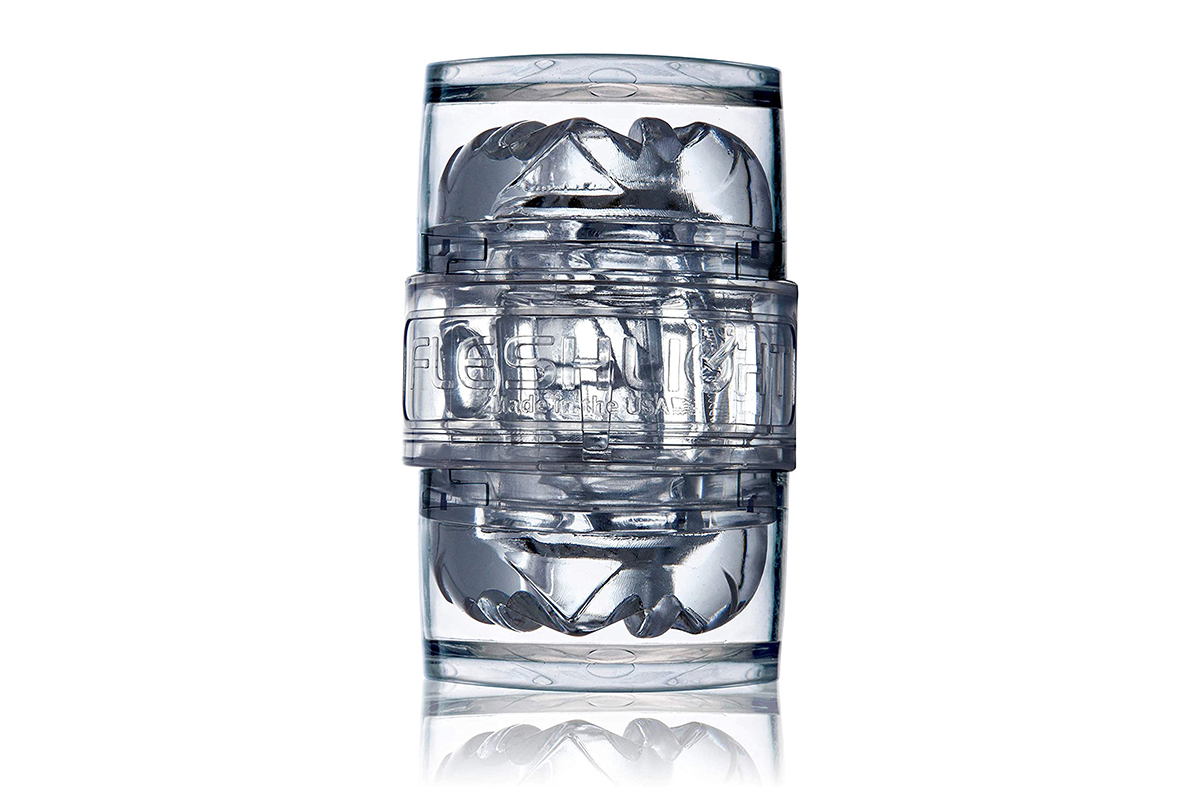 2. Fleshlight Quickshot
The Fleshlight Quickshot is the smaller, more discrete model of the companies famed male masturbation sleeves. At a length of 3.5 inches, the Quickshot isn't made to cover your whole shaft, but instead apply pressure to different areas of the shaft as you pump. The key selling point of the Quickshot is its discreteness, as it doesn't really look like a sex toy. This means if you're caught, you can (try) explain that it's a brace for a sprained finger, or a doorstop.
Price: $35
Buy the Fleshlight Quickshot from Amazon Here
You'll also like: This 24-Karat Gold Butt Plug is for Connoisseurs of Male Pleasure
---
Featured Video from Man of Many
---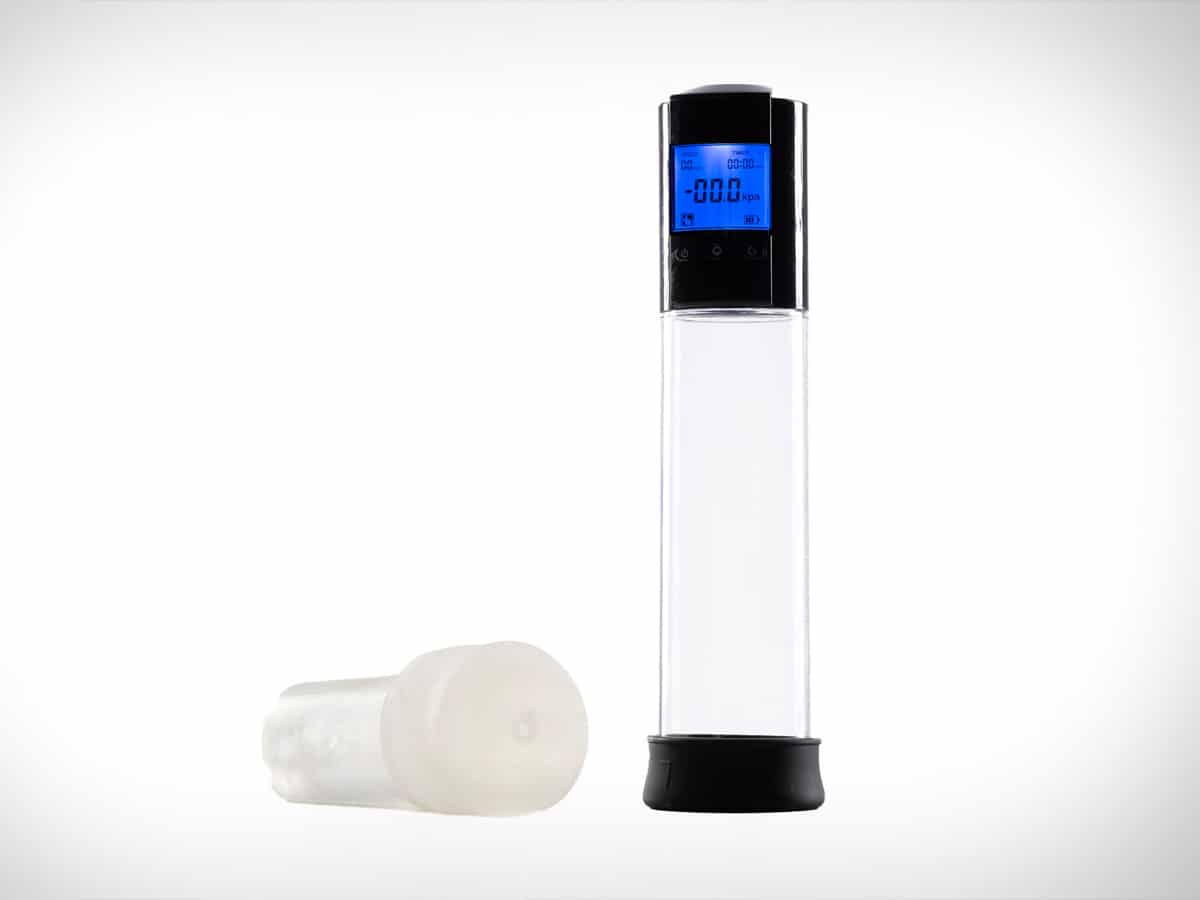 3. Lynk Pleasure's The Excelsior Smart Automatic Penis Pump
The Excelsior by Lynk Pleasure will revolutionise how you get hard. Packed with a powerful motor and advanced smart technology, this penis pump will help you achieve your growth goals and then some. Each pump includes two unique sleeves: the first helping you achieve the perfect vacuum seal and the other allowing you to use it as a masturbation stroker for ultimate pleasure. As one of the most innovative penis pumps on the market, The Excelsior is for those who demand the best out of their boners.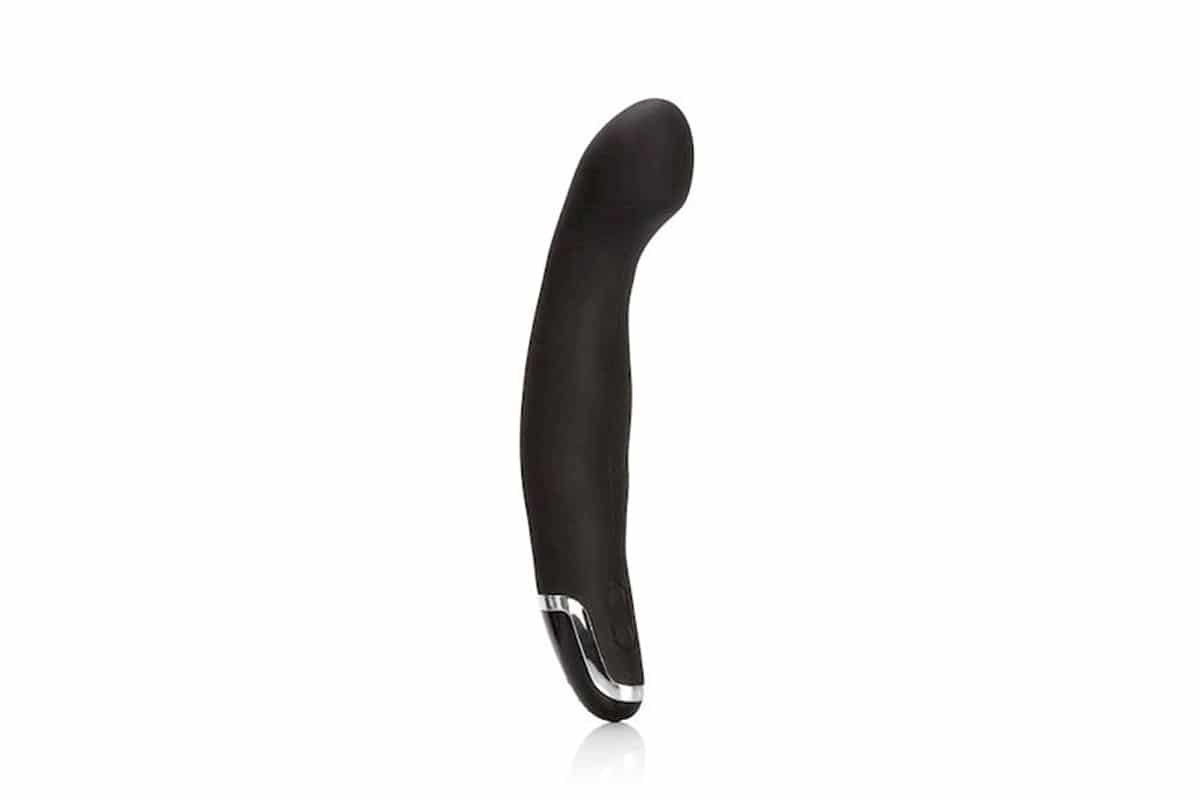 4. Dr Joel Silicone Smooth P Vibe
This sensually contoured massager boasts eight vibrations, pulsation and escalation functions, plus a state-of-the-art memory chip that remembers your favourite setting. Even better, this one is waterproof, made from smooth silicone and is designed for both experienced users and male sex toy novices alike.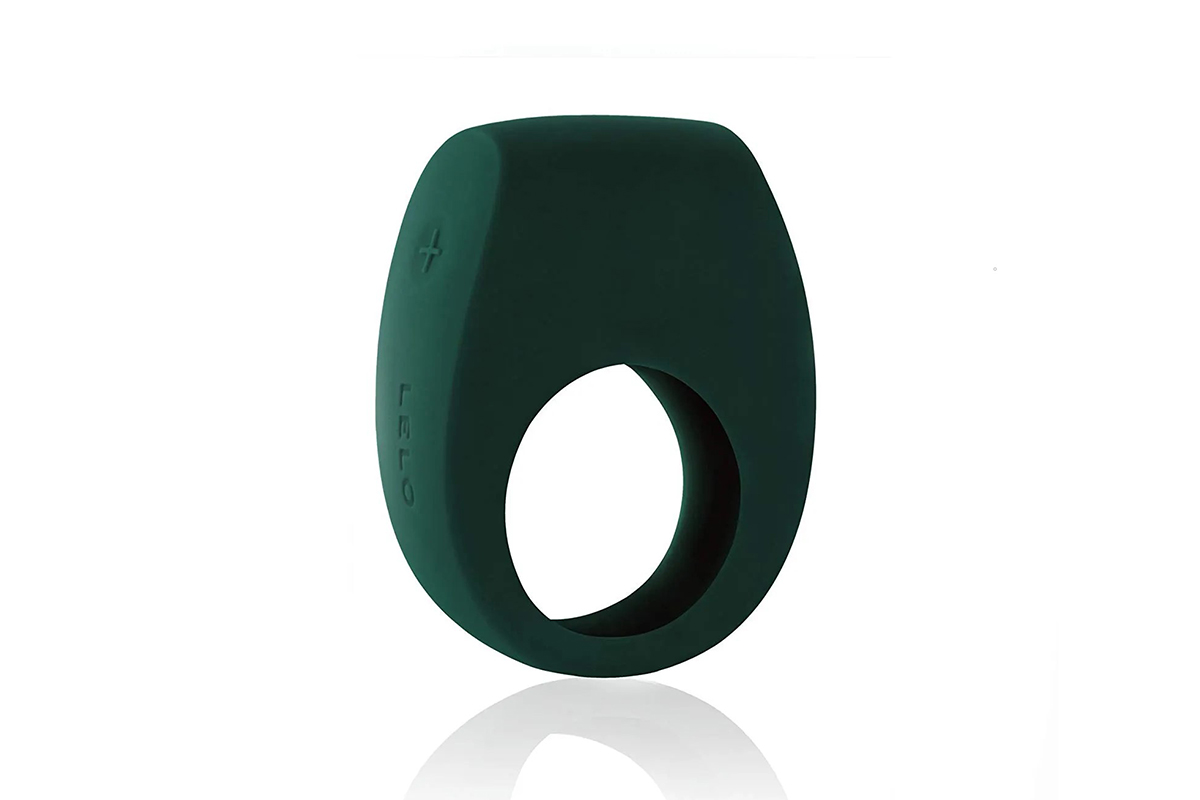 5. Lelo Tor 2
The Lelo Tor 2 is the sex toy for two. This vibrating cock ring can provide pleasure for one when used on their own, or for two to spice up your time together. In the right position, the vibrations of the Lelo Tor 2 can stimulate both you and your partner. As a sex toy both you and your partner will love, the Lelu Tor 2 is one of the best male sex toys.
Price: $179.99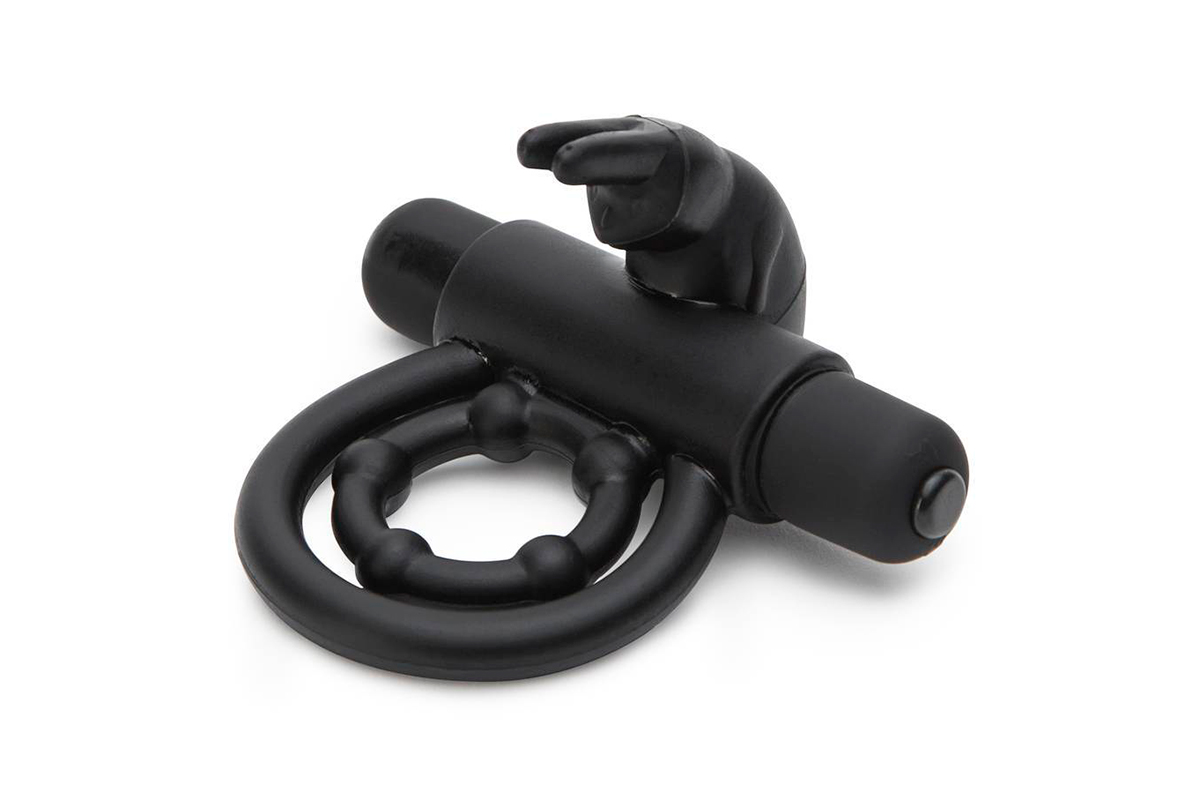 6. Lovehoney Bionic Bullet
The Premature Ejaculation (PE) Causes and Treatments is another partner sex toy on our list of the 10 best male sex toys. This heavy duty piece of equipment secures itself around the base of your penis and again around your scrotum, providing a gentle vibration. The rabbit vibrator that connects to the ring of the Lovehoney Bionic Bullet will stimulate your partner at the same time, making this a fun-for-all sex toy. Strap in and enjoy the ride with the Lovehoney Bionic Bullet.
Price: $25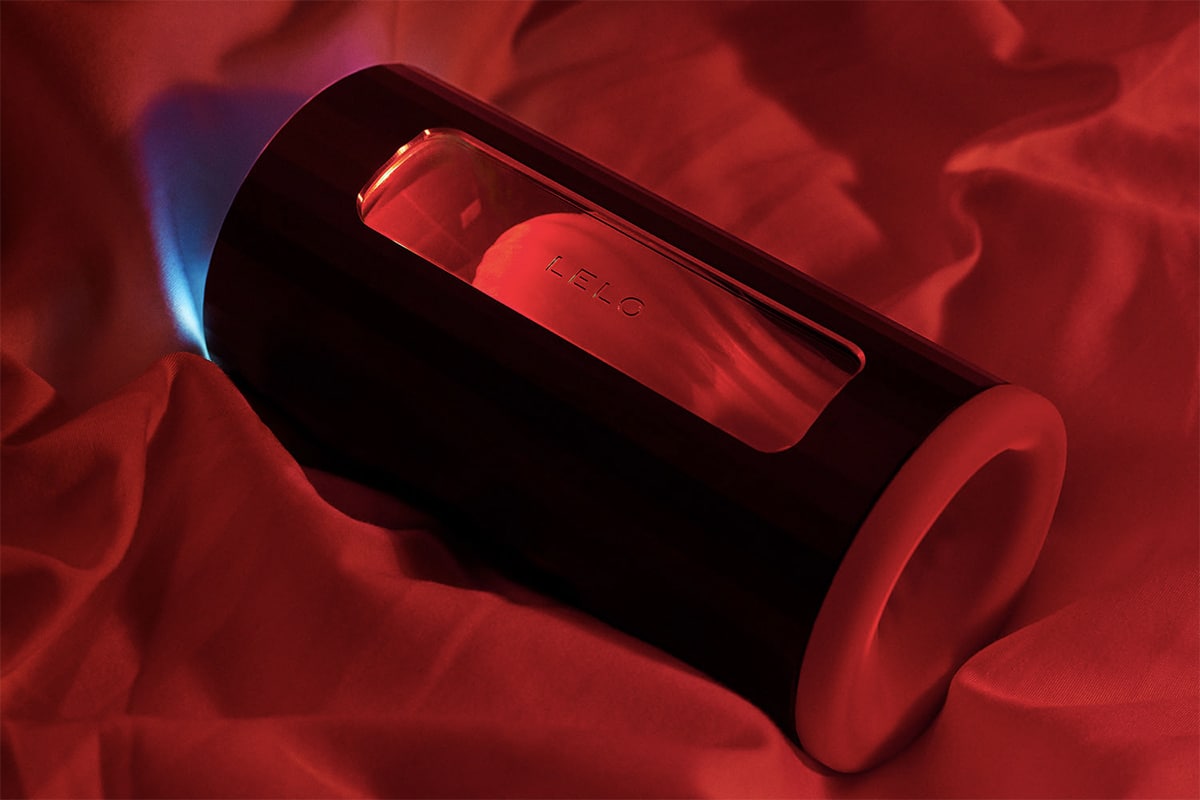 7. Lelo F1s Developer's Kit
The Lelo F1s Developer's Kit is revolutionising the way you masturbate. While scientists in labs are working on boring things like solar-powered scooters and cars that run on water, Lelo are experimenting with the good stuff. Using sonic waves to massage your junk, the Lelo F1s Prototype will have you feeling pleasure like never before. For an experience that's literally like no other, get your hands on a Lelo F1s Developer's Kit.
Price: $225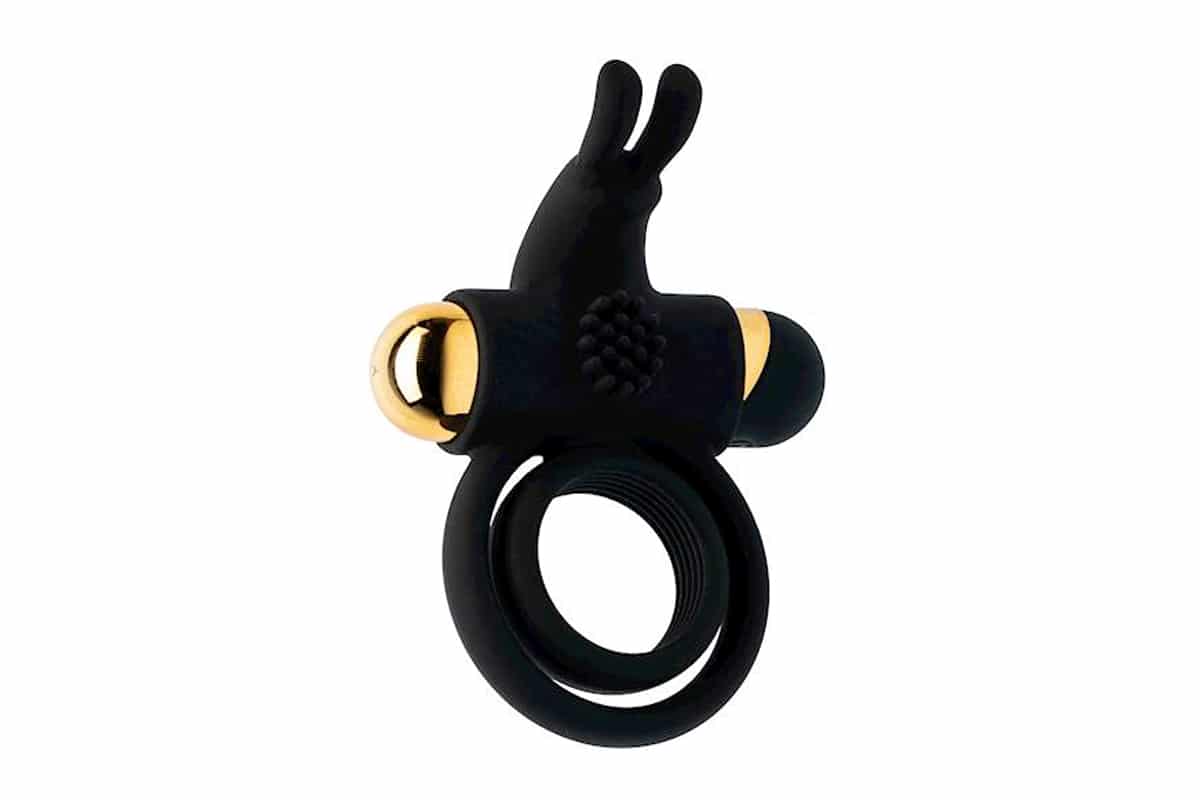 8. Share Satisfaction Castor Vibrating Cock Ring
Described as the 'Rolls Royce of cock rings', this vibrating number has all the bells and whistles you could want from a male sex toy. The double ring holds the bullet vibe, stimulation pad and rabbit vibe against your partner's clitoris. One ring cradles your testicles while the other ring firmly holds your penis, making this the ultimate sex toy for couples.
Price: $59.95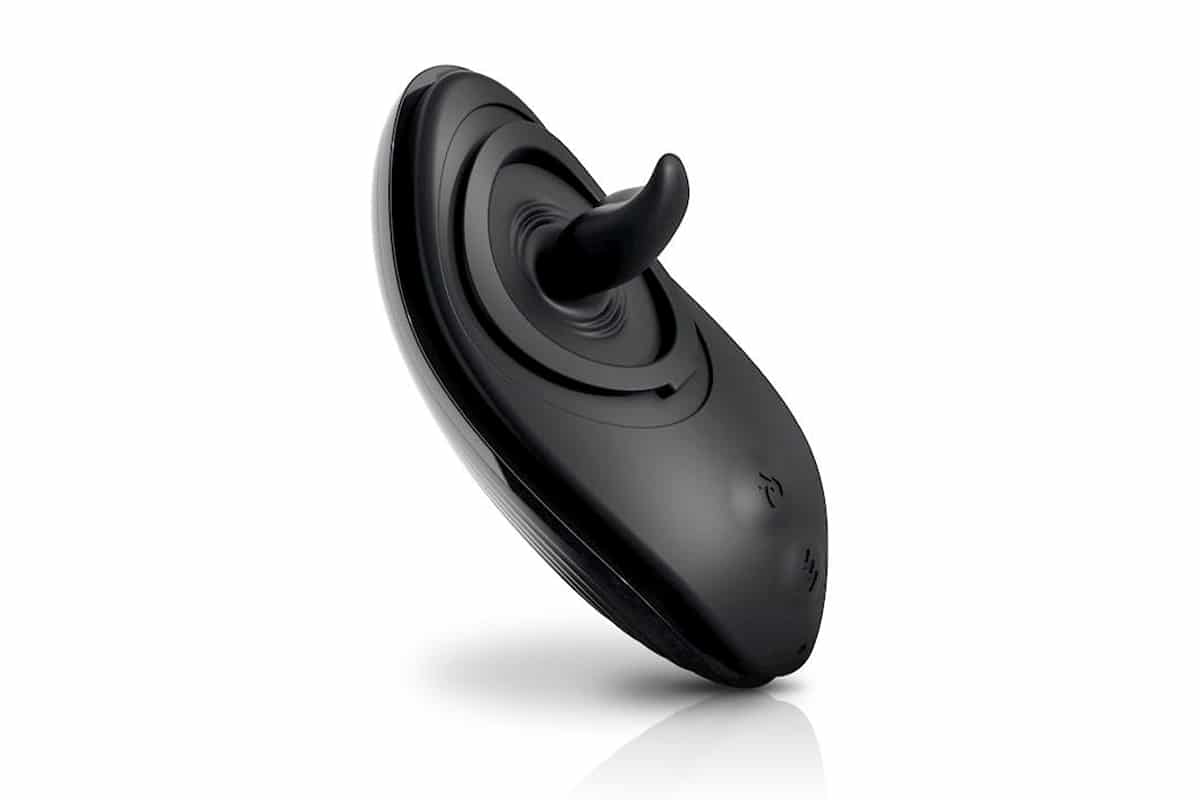 9. Sir Richard's Silicone Rim Joy
Snugly surrounding the ultra-sensitive anal region with warmth and vibration while offering realistic oral stimulation, this male sex toy is a handy little number. The tongue licks, laps, and slightly penetrates your anus with 2 vibration speeds and 5 unique modes of vibrational patterns for intense rimming performance.
Price: $112.95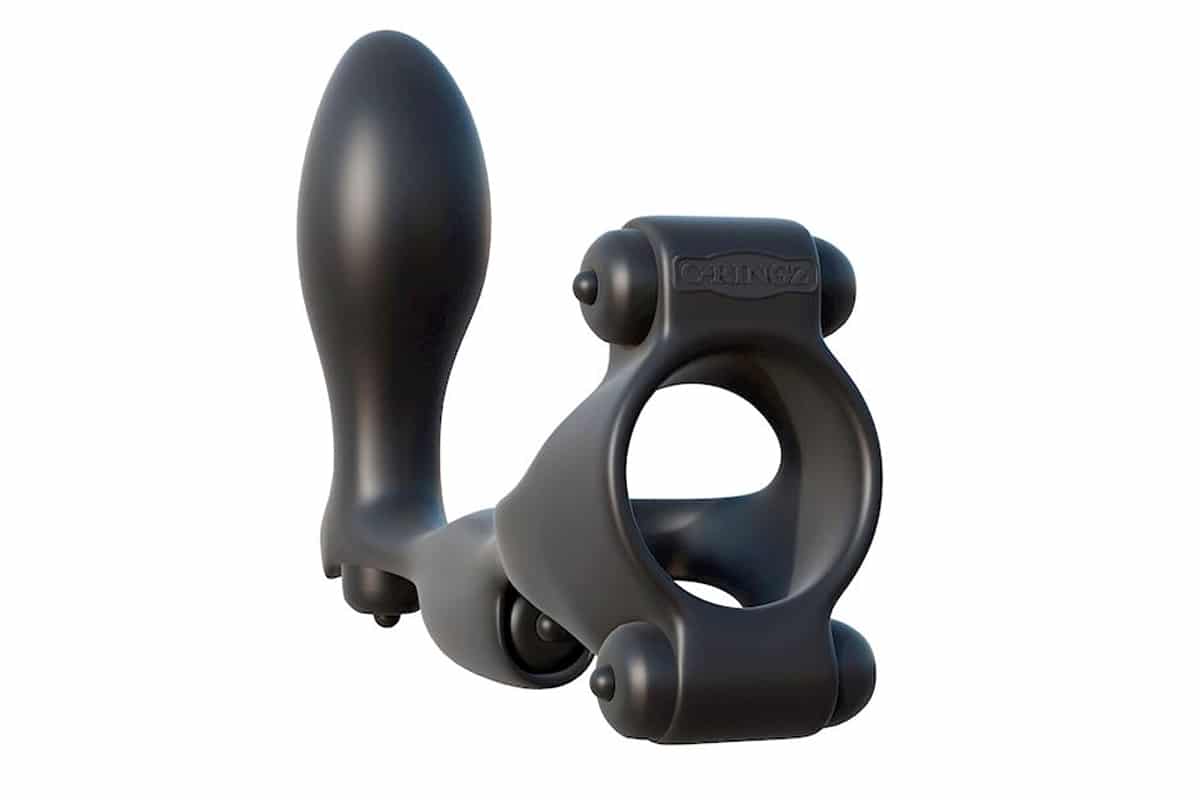 10. Fantasy C-Ringz Ultimate Ass-Gasm
With a name like that, it doesn't take much to figure out where this one is going. The first and only deluxe four-vibrator cock ring and prostate plug designed for couples, this male sex toy offers a whopping four waterproof vibrating bullets powering the pleasure. Additionally, quadruple-action cock ring doubles as a wearable P-Spot plug, allowing you to prolong ejaculation and extend the session while enjoying an incredible prostate and taint massage.
Price: $61.95
MORE: How Female Arousal Gel Can Unlock the Secret of the Female Orgasm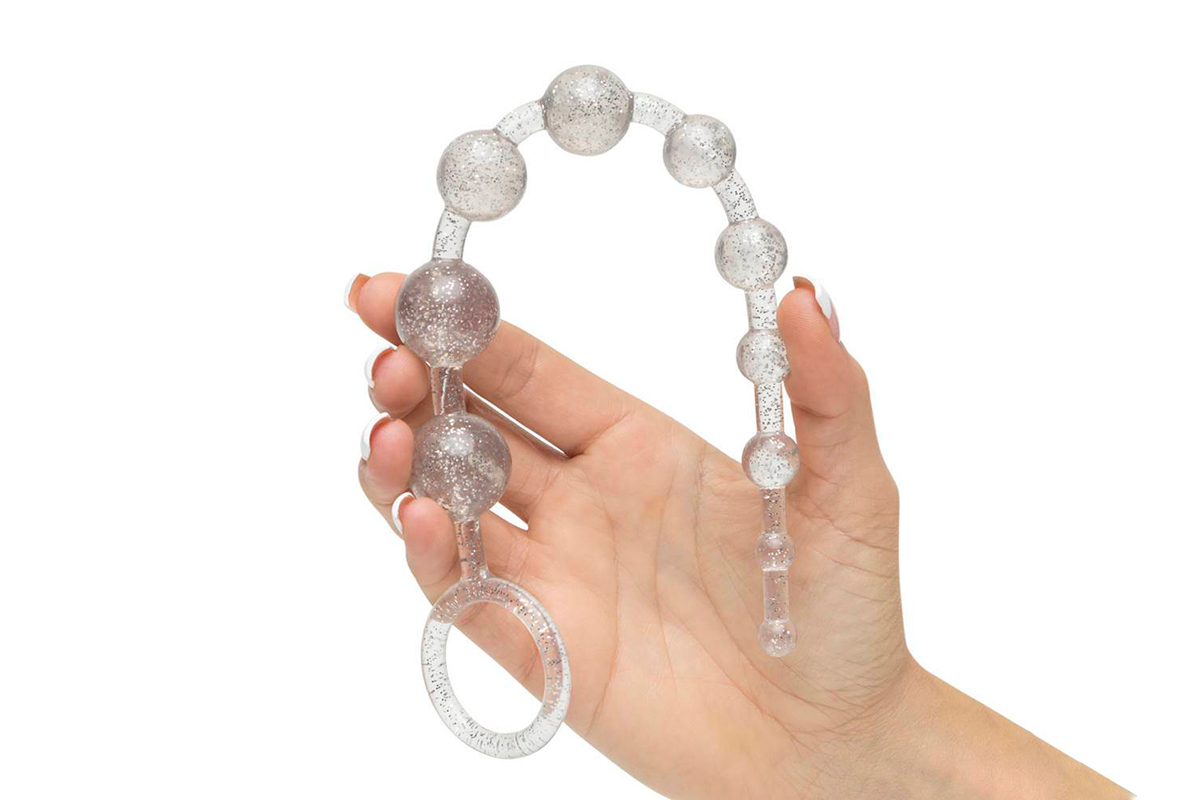 11. Lovehoney Crystal Kink Couple's Sex Toy Kit
Bringing our list of the 10 best male sex toys to a climatic finish is the Lovehoney Crystal Kink Couple's Sex Toy Kit. Not sure which style of sex toy from our list appealed to you the? Then get one of everything, in this bundle of sex toys for beginners or the sexually adventurous. With dildos, vibrators, beads, and plugs, they'll be no shortage of fun times to come with this sexual set from Lovehoney.
Price: $54.99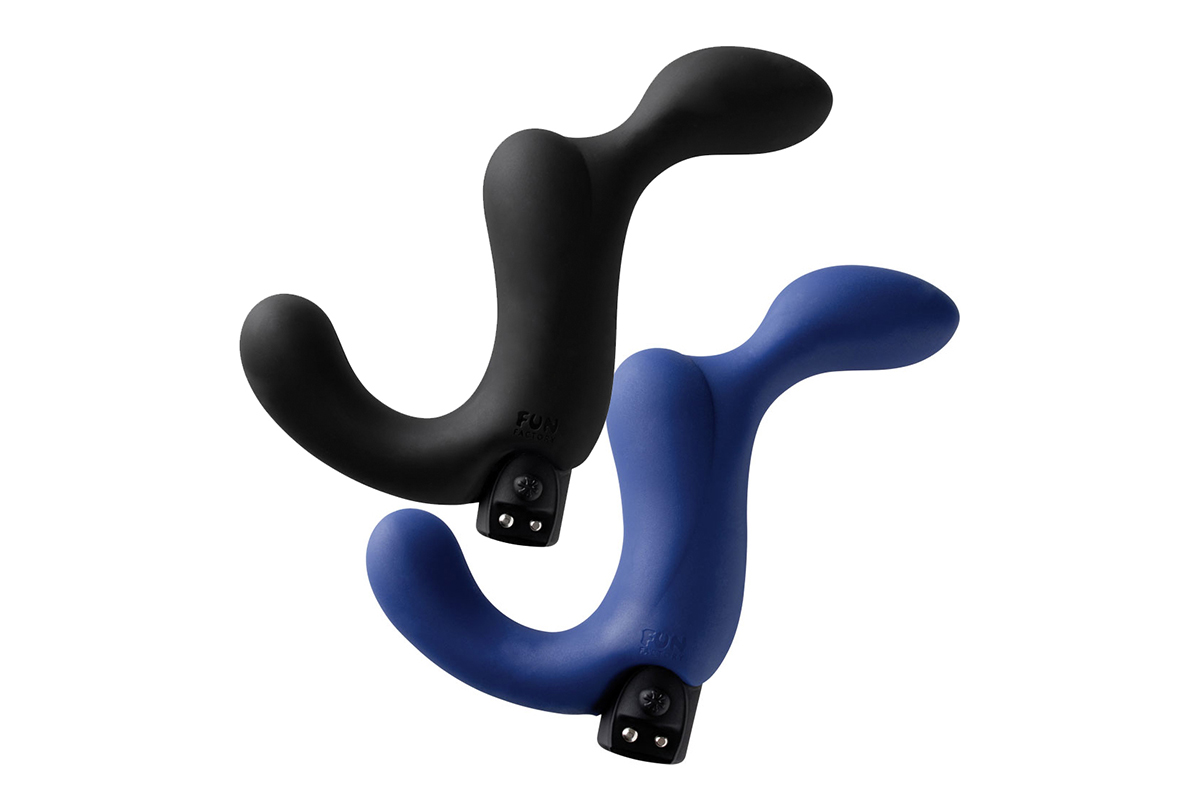 12. Fun Factory Duke Rechargeable Vibrating Prostate Massager
As well as being a mouthful (the name, not the sex toy. Wrong end) the Come Together Vibrator Designed For Him With Her in Mind is one of the highest quality male sex toys. This male sex toy isn't for beginners, providing vibration overloads to three different parts of your prostate. Feel like you're riding an earthquake with this deceivingly simple, but(t) effective male sex toy.
Price: $100
MORE: A Dating Expert's Guide to Nailing Tinder in Lockdown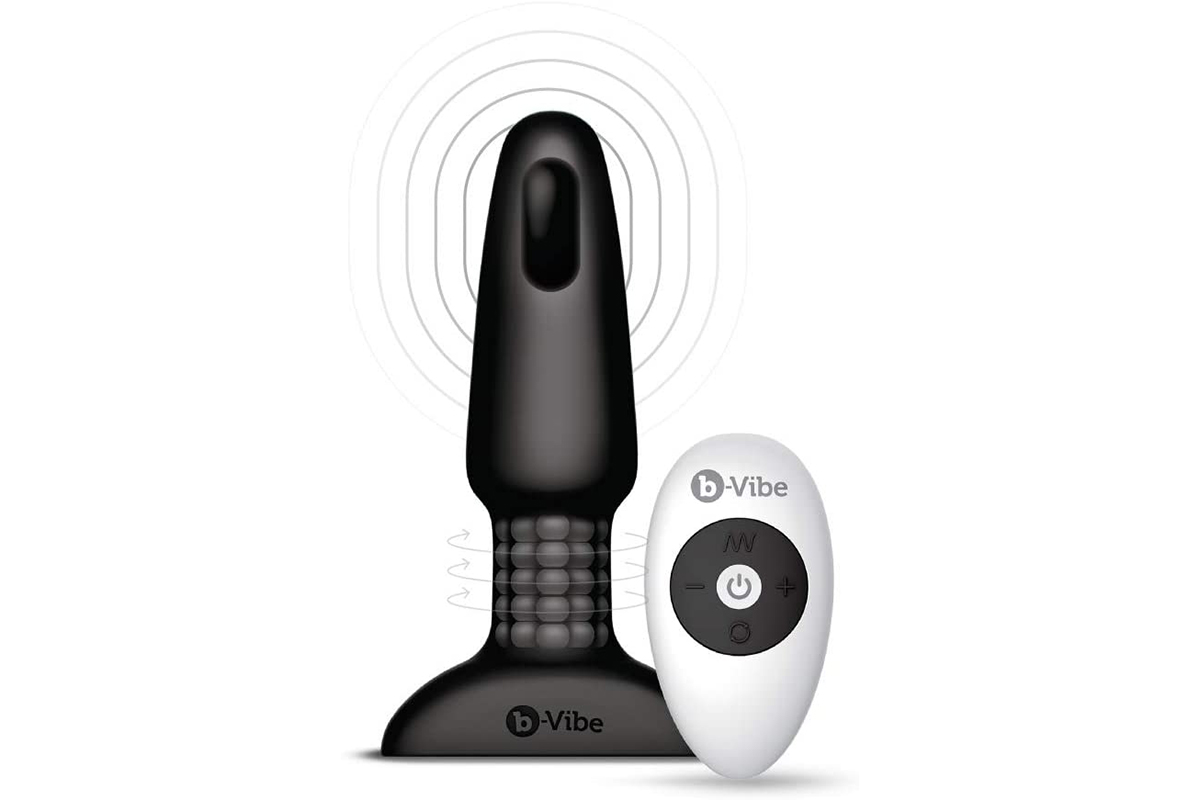 13. B-Vibe Rimming Plug 2
The B-Vibe Rimming Plug 2 is a game changer for rimming butt plugs. Using rotating beads within the handle of the plug, you'll feel stimulation where you never thought possible. With a remote control, you can just plug in and play, no fuss about it. The B-Vibe Rimming Plug 2 has the added feature of being splash proof? Yeah, we'll let you think about that one.
Price: $150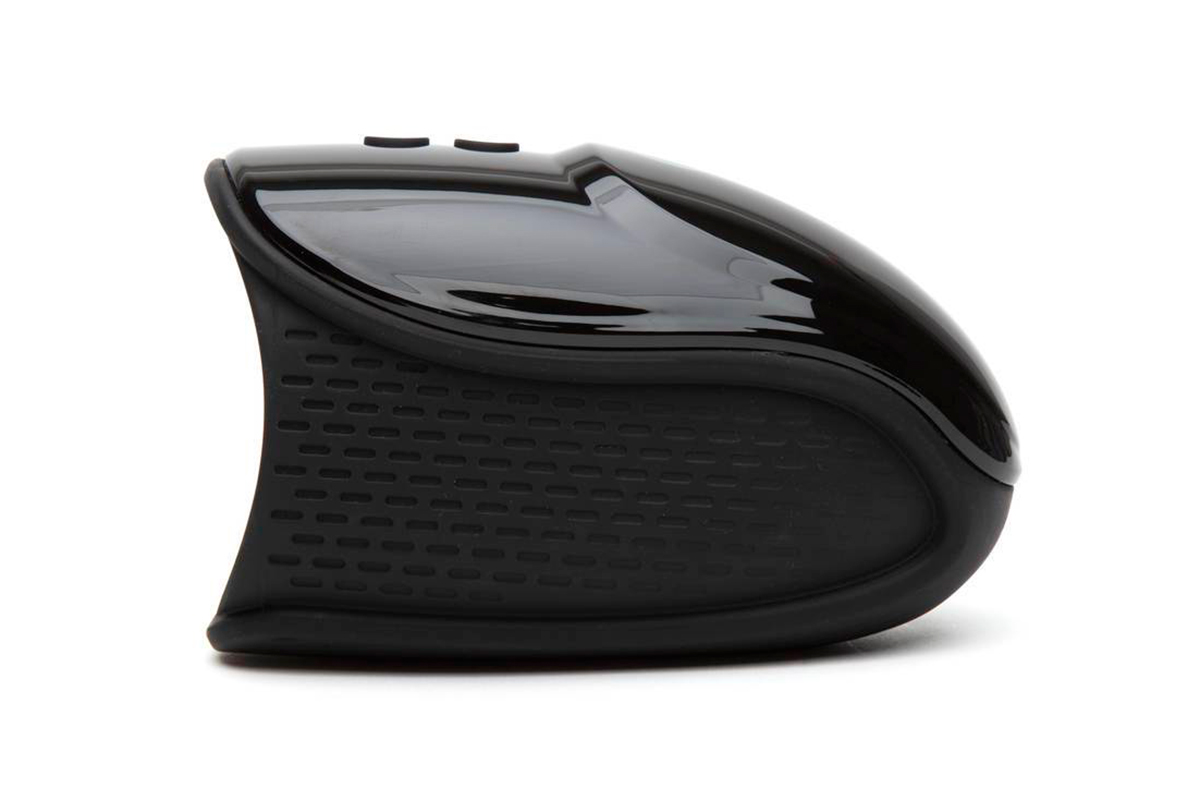 14. Lovehoney Warming Pulsating Male Masturbator
Lovehoney are at it again with the Warming Pulsating Male Masturbator, a same that says it all. This male sex toy uses silicone tubing, to feel as close to the real thing as possible. And with six settings for vibration paired with six settings for pulsation, if this thing can't get you off, we don't know what will. You can use this on your own, or hand the controls over to a partner for some added excitement and foreplay.
Price: $99.99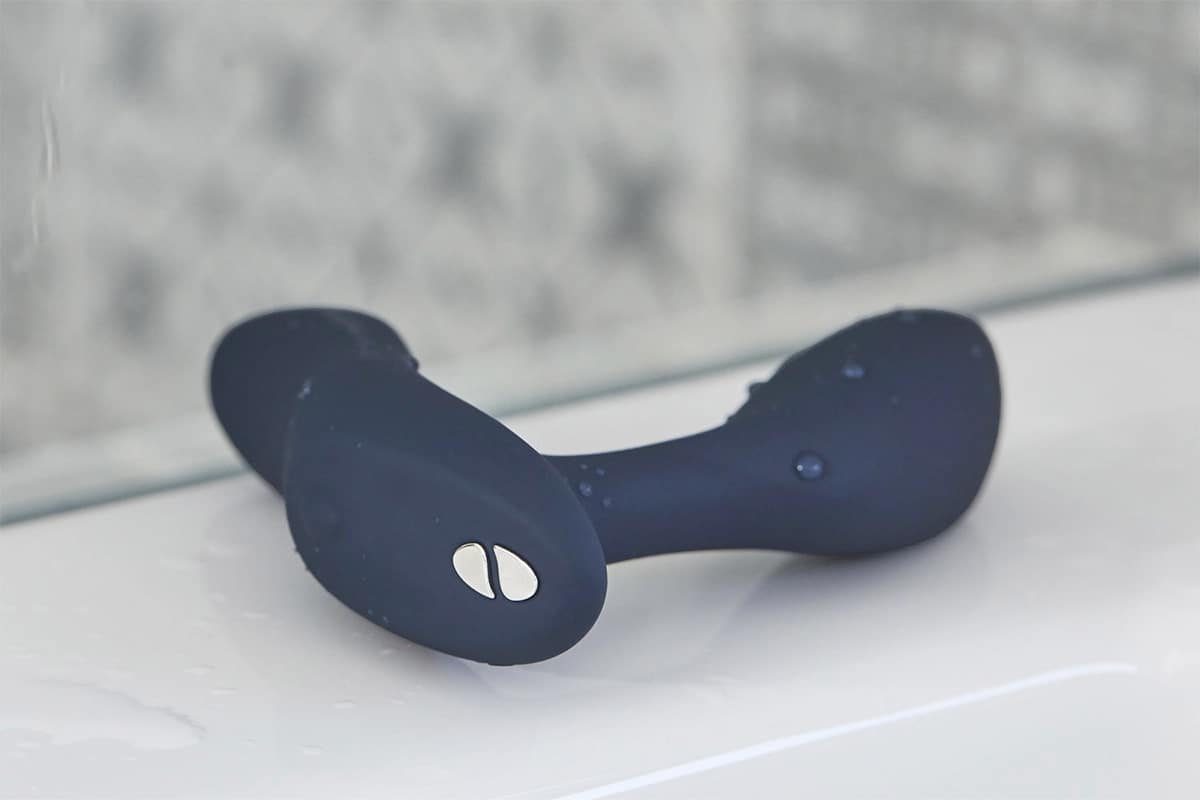 15. We-Vibe Vector Men's Massager
Vector's adjustable head and flexible base have been designed by leading prostate experts and are customised to fit right in your pleasure zones. Apply water-based anal lubricant to the soft, rounded tip and gently insert so that both arms of the L-shaped design are facing forward. Your body will naturally wrap around the tapered bulb. And if you're scoffing at the notion of prostate stimulation: don't knock it until you try it, mate!
Price: $149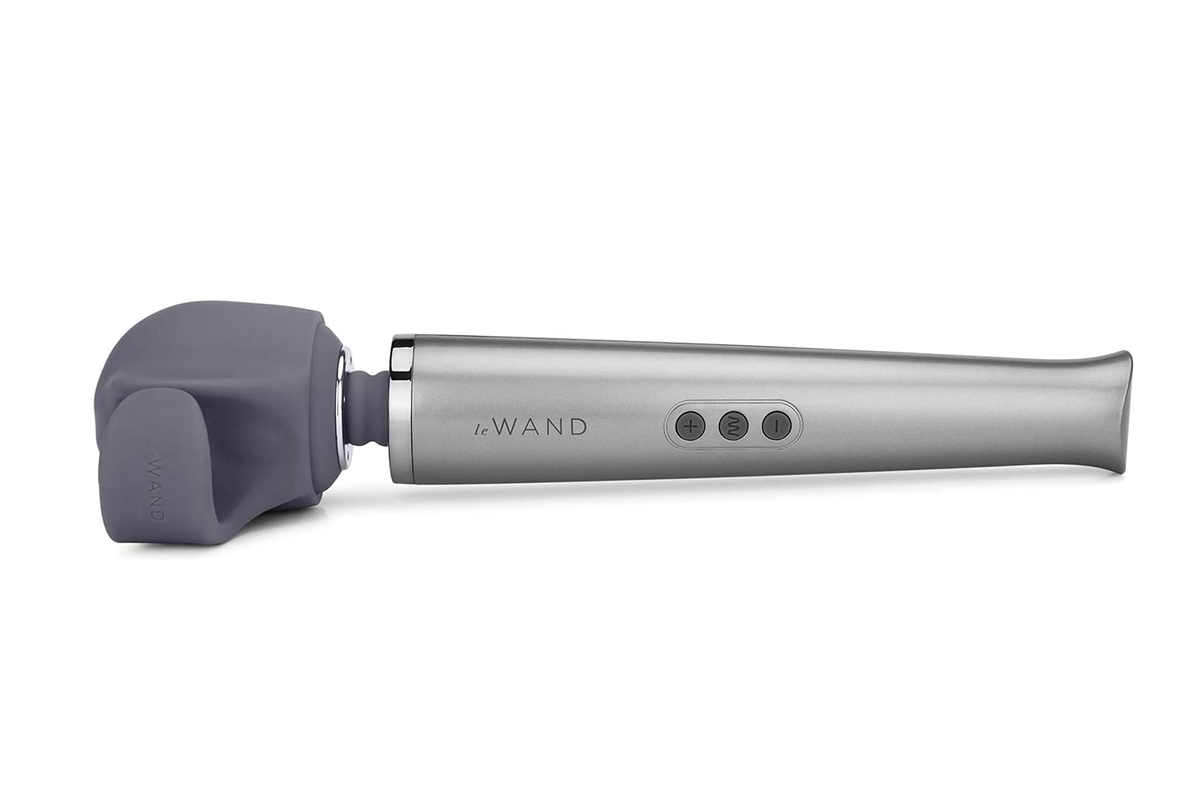 16. Le Wand Massager
Similar to what you may have seen in The Sex and The City, the Bring the Fireworks into the Bedroom with These Award-Winning Vibrators! isn't just a woman's sex toy. If this list has taught you anything, it's that men love vibrations just as much as women. Because Le Wand is a free-hand device (not locked into any kind or sleeve or accessory) you can direct the vibrations to where you want them the most. While we claim this to be one of the best sex toys for men, partners can also get in on the fun, especially during sex, for some truly exhilarating moments.
Price: $170
MORE: Frank Ocean's $44,000 Diamond Encrusted Cock Ring will Have Your Pecker Drippin'
General FAQs
What's the best automatic blowjob machine?
The Autoblow AI is one of the most advanced automatic blowjob machines.
Are there any good sex toys for couples?
The Lelo Tor 2, the Lovehoney Bionic Bullet, and the Le Wand Massager are two sex toys that are great for couples.
What's the best male sex toy?
The Fleshlight Quickshot, the B-Vibe Rimming Plug and the Lovehoney Bionic Bullet are some of the best male sex toys.
---
Featured Video from Man of Many