This Adult Blog will Pay You to Test Sex Toys All Day
Start pencilling your resignation letter because adult blog, Bedbible, are hiring Sex Toy Testers. So if you have a stash of electronic devices living in your bedside table, perhaps this is the career pivot you've been searching for. Luckily, the HR team has provided a detailed (blow) job description to see if you're up to the task.
You'll also love:
The World's Most Dangerous Sex Position Has Been Revealed
Sex Expert Explains 25 Pleasure Points Every Man Needs to Know
5 Best Books on Relationships (and Sex)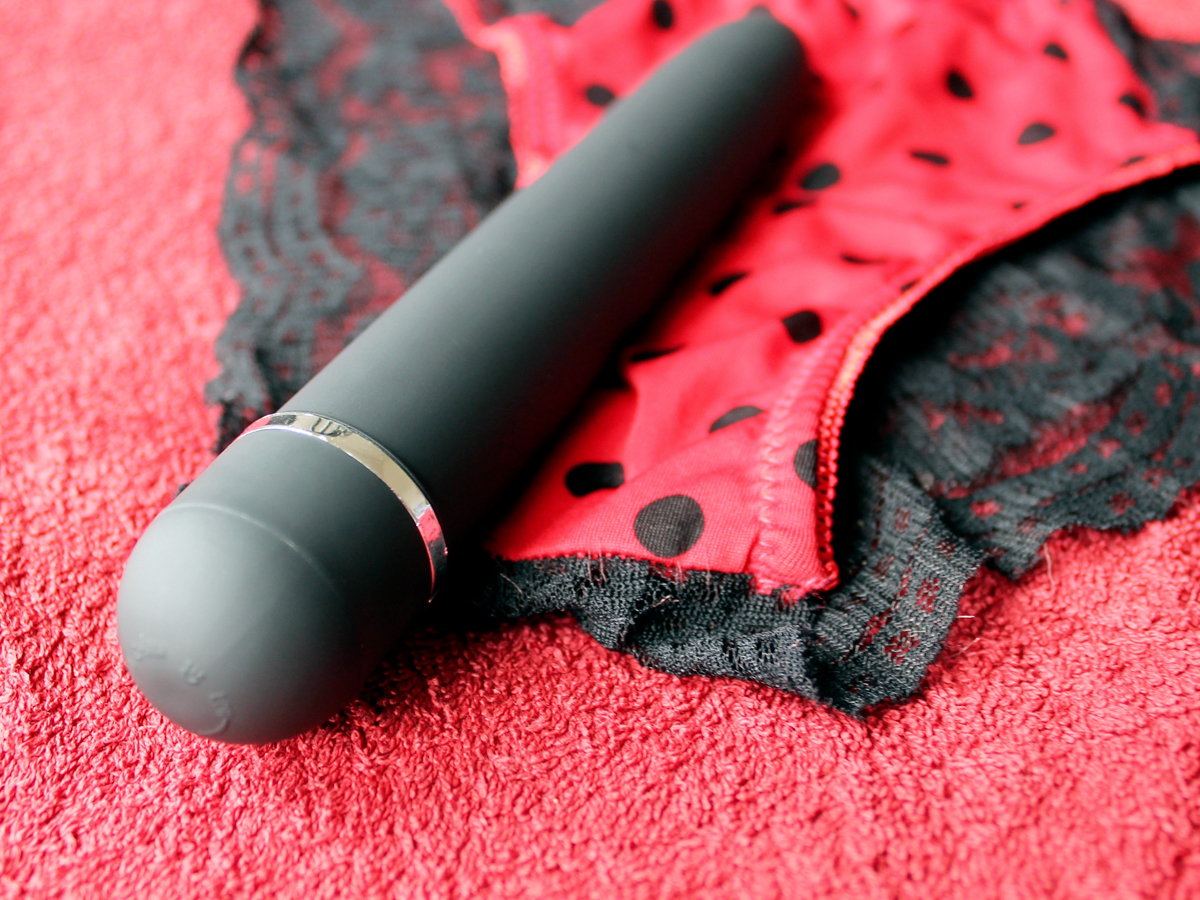 There are no surprises with this role; the successful candidate will be doing exactly as advertised.
Test a variety of sex toys in whichever way you'd like.
Describe the pros and cons clearly for the overall review.
Advise who you think the toy is most suitable for.
"Knowing what to expect when our order is finally delivered is what we all rely on. Ordering online can make this slightly more difficult, and once your sex toy has been out of the packaging, the process of returning is slightly more complex than a clothes shop return," the brand wrote. We're passionate about making sure you're clued up and in the know about what different sex toys offer, providing reviews on as many sex toys as we can. From how they feel, to the way they make you feel – we want to be able to give you every tiny piece of detail that will help guide you to make your decision."
It goes without saying that to shine in this unconventional working environment, one must dedicate themselves to busting nuts. Before you think about receiving your Employee Of The Month award, first consider these critical aspects of the job. If you want to apply, you'll need to:
Love all things sex
Be passionate about mind-blowing orgasm
Willing to try a variety of toys
Good communication skills
Bedbible stated that the lucky applicant will receive five different sex toys from a category of their choice. So whether you want to fly solo or test out products with a partner, you'll be offered the full range of products to experience.
If this is up your alley, check out the full job description and application form on the Bedbible website.
You'll also love:
The World's Most Dangerous Sex Position Has Been Revealed
Sex Expert Explains 25 Pleasure Points Every Man Needs to Know
5 Best Books on Relationships (and Sex)