These Premium Waxed Canvas Notebooks are Perfect to Take on 2021
LOCHBY founder (and combat veteran) Chris Elfering was serving in the army when he discovered the wonders of fountain pens. Awakened to the analog experience, he was jotting down ideas and sketches as he once had during previous creative peaks. That's when he ran into the problem of poor quality paper, which couldn't prevent the fountain pen ink from feathering or bleeding through. Thus began Elfering's journey for not just the perfect paper, but the world's most durable and functional notebook. He found the former (Tomoe River paper) and ended up designing the latter himself.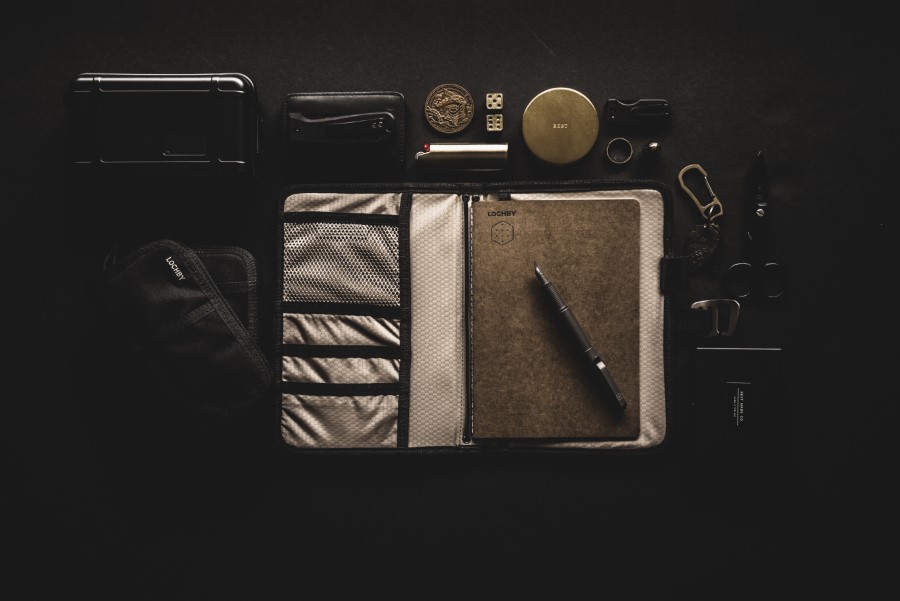 What started with a love of fountain pens has since become a full-blown enterprise and one that never strays too far from its origins. In fact, a Tool Roll was one of LOCHBY's first products and it was crafted to hold fountain pens, amongst other things. The brand's true pride and joy, however, is their signature Field Journal. Squeezing pages of Tomoe River 68 gsm white paper within a rugged case of waxed canvas, it brings Elfering's vision to life with stunning precision.
Whether you're sketching, writing, or planning, this Field Journal has you covered for pretty much the rest of your life. Available in two handsome colourways (black/tan or brown/gold), it's sewn to military specifications and bolstered by premium materials. Aircraft-grade aluminium hooks ensure a tight lock while the rugged waxed canvas cover offers long-lasting, water-shedding protection. The notebook is also modular, fitting up to six interchangeable refills in various formats (Dot Grid, Ruled, Plain, and Wide Ruled).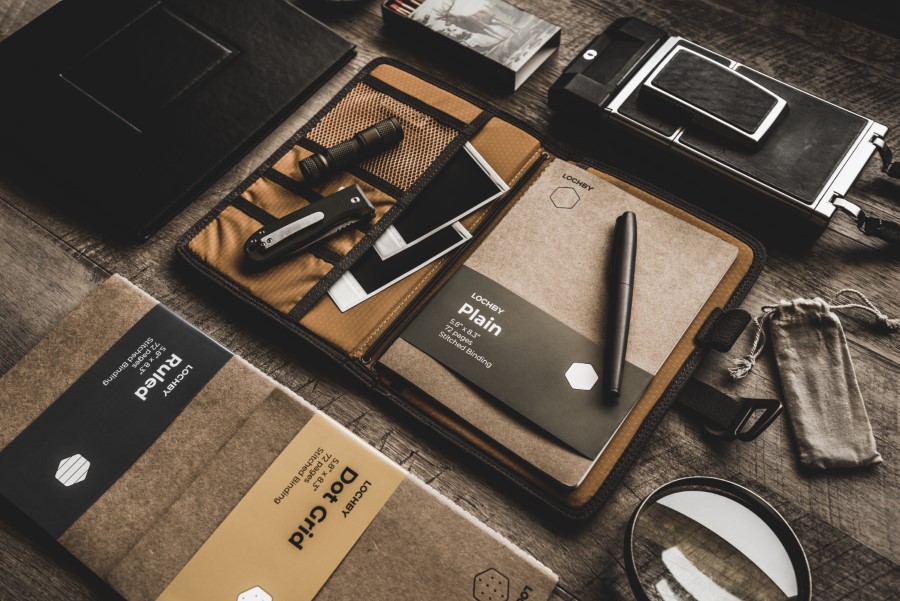 Robust by design, the Field Journal doesn't go short on clever detail. Its stout elastic pen loop fits writing instruments of all sizes, meaning the thinnest pencil or the thickest fountain pen or anything in between. Providing another choice touch are Grosgrain ribbon bookmarks so that you never lose your place. Then we have the glorious Tomoe River paper, which is both friendly to fountain pens and supremely smooth. And so Elfering's journey comes full circle.
We live in a digital age, but some people crave the analog experience. There's something about putting a pen to paper that tends to bring out our best creative juices. Even as a daily planner, a notebook will often generate better behaviour patterns than a phone or tablet. Maybe it's the tactile qualities of smooth paper and other high-quality materials. Maybe it's the lack of distraction. Maybe it's the fact that you don't need a battery, charger, Bluetooth connection, or WiFi signal.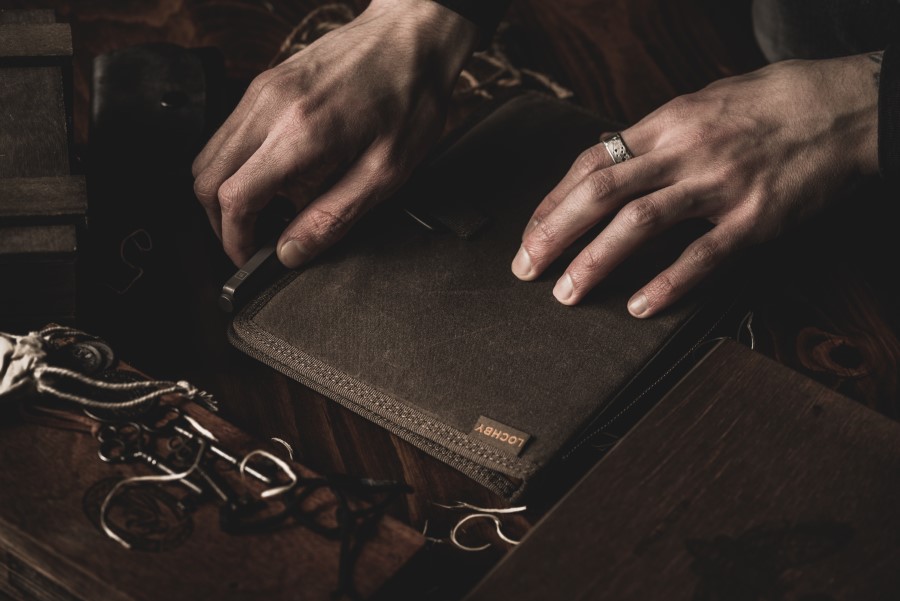 No matter what your reasons or intentions, LOCHBY is your brand. Born out of a love of fountain pens, they spare no durable detail in their pursuit of the perfect notebook or tool roll. Equip yourself and load up on some refills while you're at it. Now go anywhere, take these things with you, and let your creative juices flow.