You've wanted a robot vacuum for quite some time but keep waiting for the right opportunity to buy one. Well, that strategic patience is about to pay off because one of the world's foremost robot vacuum brands is hosting an epic Cyber Monday sale. We're talking discounts of up to 44% off on best-selling models like the mighty E5 Mop, which will be available for just USD$199.99. It's one amongst a number of products that you can score for less than USD$300 during the limited-time event. Looking for something top-of-the-line? Fret not because ultra-intelligent robot vacuums like the S7 MaxV Ultra and the Q7+ are going on sale too. Here are the deets!
Score These Robot Vacuums for Under $300 on Cyber Monday
We promised you a high-quality Roborock vacuum for under USD$300 on Cyber Monday, so let's deliver on that promise. It's also worth noting that the sale dates extend beyond Cyber Monday, with most are available at their sale price until December 4, giving you a bigger window of time in case you miss the holiday rush. That said, we highly suggest snagging these deals as soon as they drop because you never know what could happen. Without further delay, here are three robot vacuums you can buy for under USD$300 on Cyber Monday.
E5 Mop
A streamlined sucker in the best sense, Roborock's E5 Mop also comes with simultaneous mopping to remove extra layers of dust and dirt. Thanks to OpticEye and dual gyroscopes, this smart appliance automatically knows where it's been and where it has left to go. Controllable through a free app, it generates 2500Pa HyperForce suction with Carpet Boost cleaning and runs for up to 200 minutes at a time. This vacuum is already a great deal at its regular retail price and thus a steal on Cyber Monday.
Normal price: USD$359.99
Deal Price: USD$199.99
Discount: USD$160
% Off: 44%
From: 11/24-12/4
E5
This entry-level robot vacuum gives you a lot of bang for your hard-earned buck, proving just how far the industry has come in a little time. It offers more or less the same functionality as the popular E5 Mop, but without the simultaneous mop feature. Expect smooth, smart, and powerful performance as the appliance delivers up to 200 minutes and 2152 sq. ft. of non-stop cleaning on a single charge. It's available for just USD$179.99 during the Cyber Monday sale.
Normal price: USD$289.99
Deal Price: USD$179.99
Discount: USD$110
% Off: 38%
From: 11/24-12/4
Q5
An upgraded version of Roborock's top-selling S4 Max, the legendary Q5 uses potent 2700Pa suction, automatic carpet detection, and a multi-directional floating rubber brush to tackle pet hair, dust, and other debris with absolute finesse. It features advanced navigation technology such as Precision Mapping and PreciSense LiDar and can save up to four accurate maps at a time. A larger onboard battery allows it to cover more ground on a single charge whilst a larger dustbin means less emptying. Controllable by way of the Roborock app, it also works with Alexa, Google Home, and Siri-enabled devices. Snag one for just USD$299.99 during the Cyber Monday sale.
Normal price: USD$429.99
Deal Price: USD$299.99
Discount: USD$130
% Off: 30%
From: 11/20-12/4
More Cyber Monday Deals from Roborock
Should you have a little more cash to spend this holiday season, there are plenty of additional Roborock models to choose from. Each one is available at a serious discount as part of the Cyber Monday sales event. Check them out below and be sure to look at the dates, which can vary from one product to the next. The brand is cleaning house this holiday season and so are you, presuming you take advantage of these wonderful deals.
S7
Normal price: USD$649.99
Deal Price: USD$409.99
Discount: USD$240
% Off: 37%
From: 11/24-12/4
S7+
Normal price: USD$949.98
Deal Price: USD$679.99
Discount: USD$270
% Off: 28%
From: 11/24-12/4
S7 MaxV
Normal price: USD$859.99
Deal Price: USD$639.99
Discount: USD$220
% Off: 26%
From: 11/20-12/4
S7 MaxV Plus
Normal price: USD$1,159.99
Deal Price: USD$869.99
Discount: USD$290
% Off: 25%
From: 11/20-12/4
S7 MaxV Ultra
Normal price: USD$1,399.99
Deal Price: USD$1,059.99
Discount: USD$340
% Off: 24%
From: 11/24-12/4
Dyad Cordless Vacuum
Normal price: USD$449.99
Deal Price: USD$314.99
Discount: USD$135
% Off: 30%
From: 11/20-12/4
Q5+
Normal price: USD$699.99
Deal Price: USD$479.99
Discount: USD$220
% Off: 31%
From: 11/20-12/4
Q7+
Normal price: USD$799.99
Deal Price: USD$549.99
Discount: USD$250
% Off: 31%
From: 11/20-12/4
Q7 Max
Normal price: USD$599.99
Deal Price: USD$399.99
Discount: USD$200
% Off: 33%
From: 11/20-12/4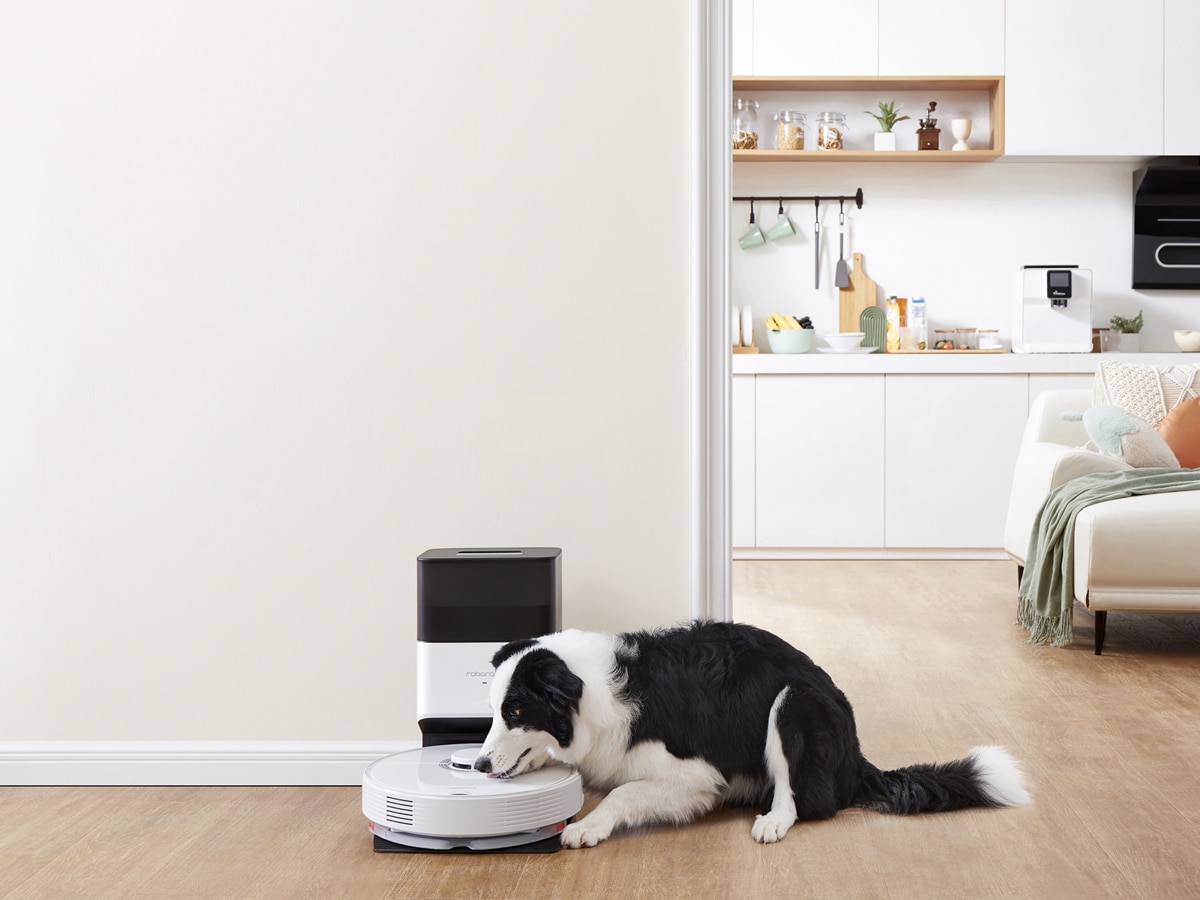 Q7 Max+
Normal price: USD$869.99
Deal Price: USD$599.99
Discount: USD$270
% Off: 31%
From: 11/20-12/4