Inside Jimmy Fallon's $15 Million New York Penthouse
Take a tour through the eclectic three-storey New York City Penthouse that The Tonight Show host Jimmy Fallon and his wife Nacy Juvonen are selling for $15 million. Loaded with secret passageways thanks to a remarkable, no-stone-unturned renovation, it's a fantastically whimsical home that pieces together four individual units into one massive estate. With six bedrooms and even a playroom with monkey bars, Jimmy Fallon's former 34 Gramercy Park E penthouse is the strangest celebrity property we've seen.
You'll also like:
Inside the $5 Million, 20-Bedroom Waterfront Mansion John Travolta is Selling
For $23,000 Per Night, You Can Rent Karl Lagerfeld's French Riviera Villa
10 Coolest AirBNBs in Melbourne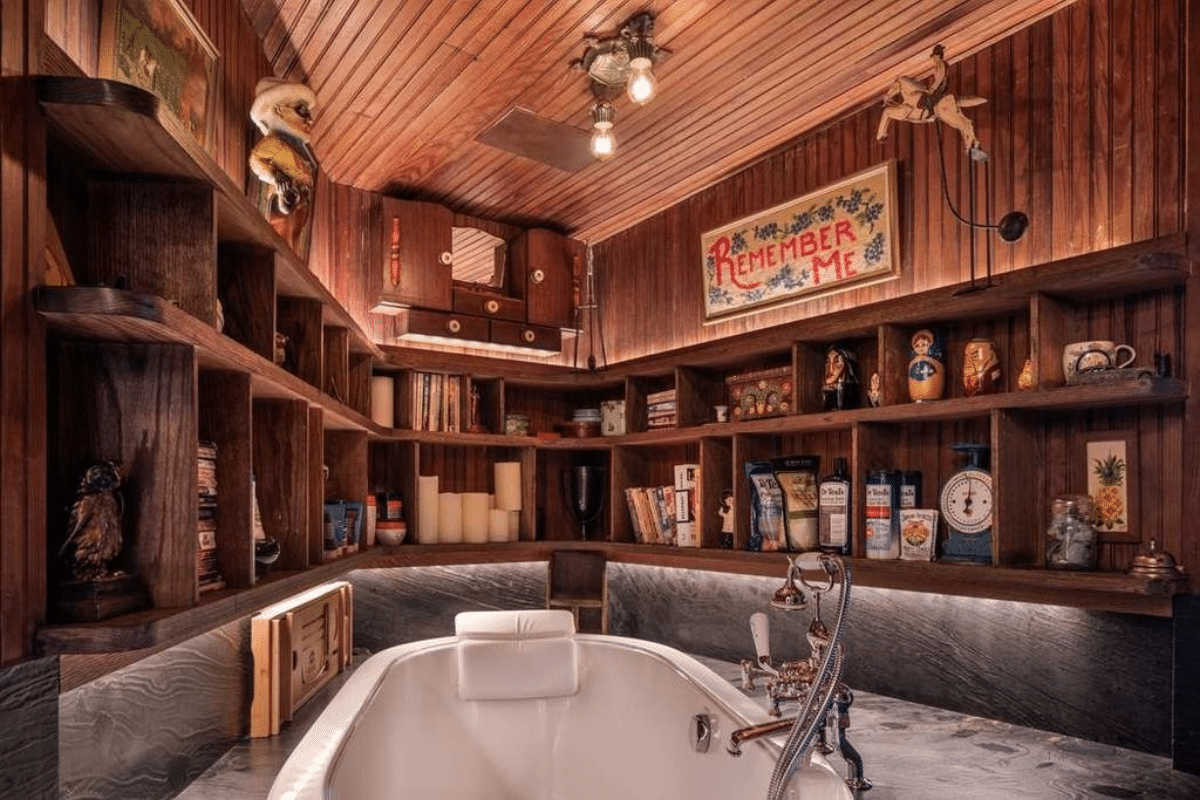 First of all, we have to give props to the video walkthrough for 34 Gramercy Park  East. Looking like a Google Maps car went touring through the house, the video takes us through the entire property, zooming from one stunning room to the next. Taking us into the kitchen, we see a room filled to the brim with knick-knacks and plenty of artworks. Clearly looking to fill every bit of bare wall and floor, you could spend hours gazing at the physical Mise-en-scène on display.
It's not until the pantry that we find our first secret passageway, however. Nestled underneath a blackboard, you can see what appears to be a tiny staircase just peaking out through the small opening. Secrets we'll have to get to later because now we're off to the '60s inspired living room, complete with the longest blue couch we've ever seen. As massive fans of the Spy Who Shagged Me, we think Austin Powers would feel quite at home here at 34 Gramercy Park East.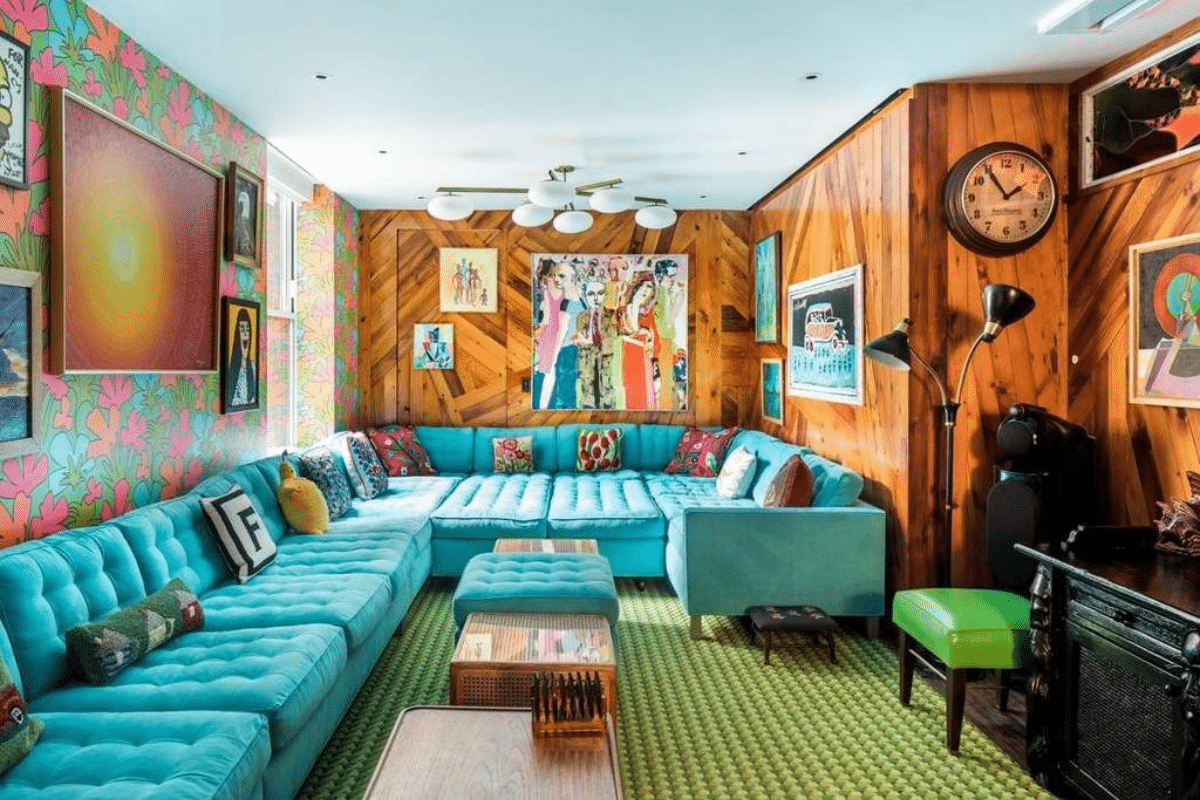 Narrow corridors connect each of the four individual units, each one littered with an array of artwork that shares no real style or conformity, despite its fantastical appeal. With old-timey nostalgia around every corner, even the washer and dryer are made to look like they're straight out of the 1950s. Though with the laundry sitting right beside a massive walk-in wardrobe, there are still plenty of modern comforts for the eventual buyer.
Moving upstairs, we get our first glimpse of the beautifully custom-crafted staircase that unites the home's three floors. Adorned by a whimsical mural of New York City, it's what lays below that is truly unique. Below the staircase is a children's dream: a hidden playroom equipped with monkey bars, secret hatch doors, a chalkboard wall, and a "jailhouse intercom" connecting to the second upstairs playroom.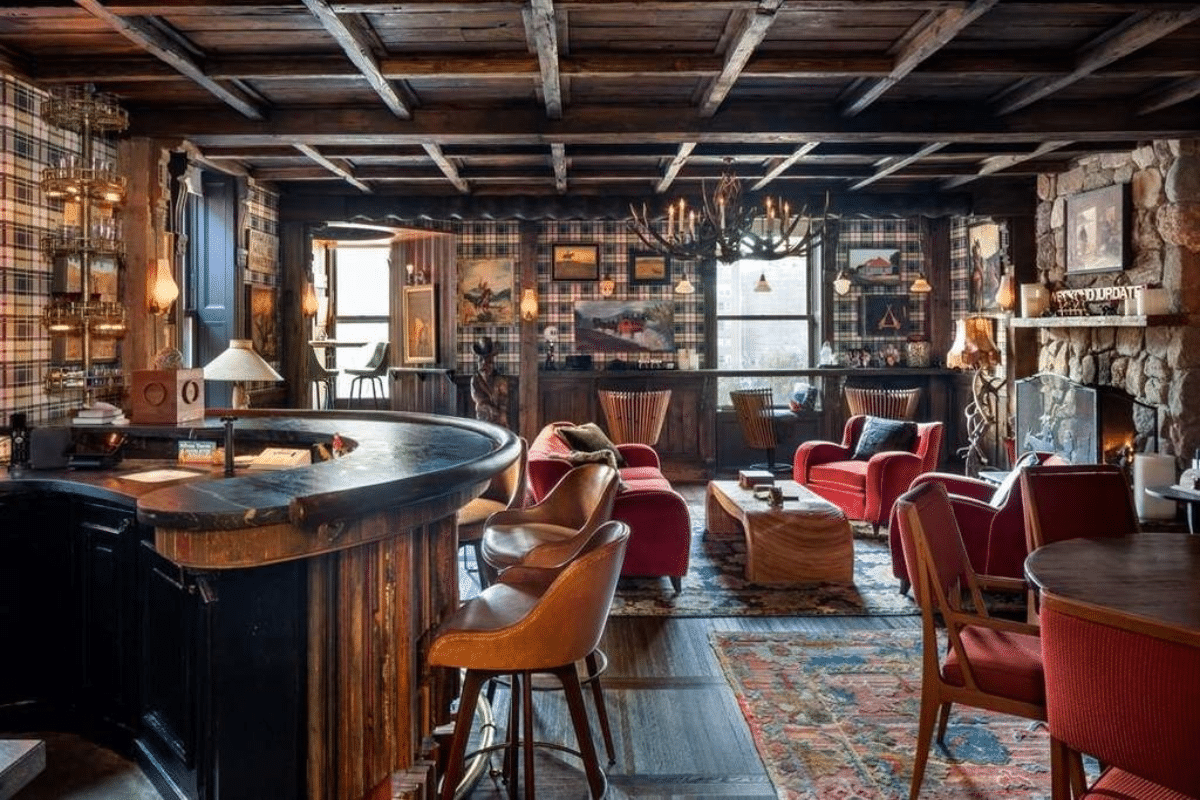 Of course, we need our own playroom for us adults, which leads us nicely into the "piece de resistance." On the eighth floor is the west-facing "Saloon Room." This spectacular entertaining space boasts a vintage barback with custom inlaid stained glass and is complemented by a custom-designed fully equipped wet bar and a gas fireplace with stone hearth. If you're a fan of the Shady Pines Saloon here in Darlinghurst, NSW, then you'll love this.
Though not your traditional New York City penthouse, the level of character and joy that has been poured into this estate is truly unparalleled, to see more of this incredible property, check out the images below and be wowed by Jimmy Fallon's New York City Penthouse.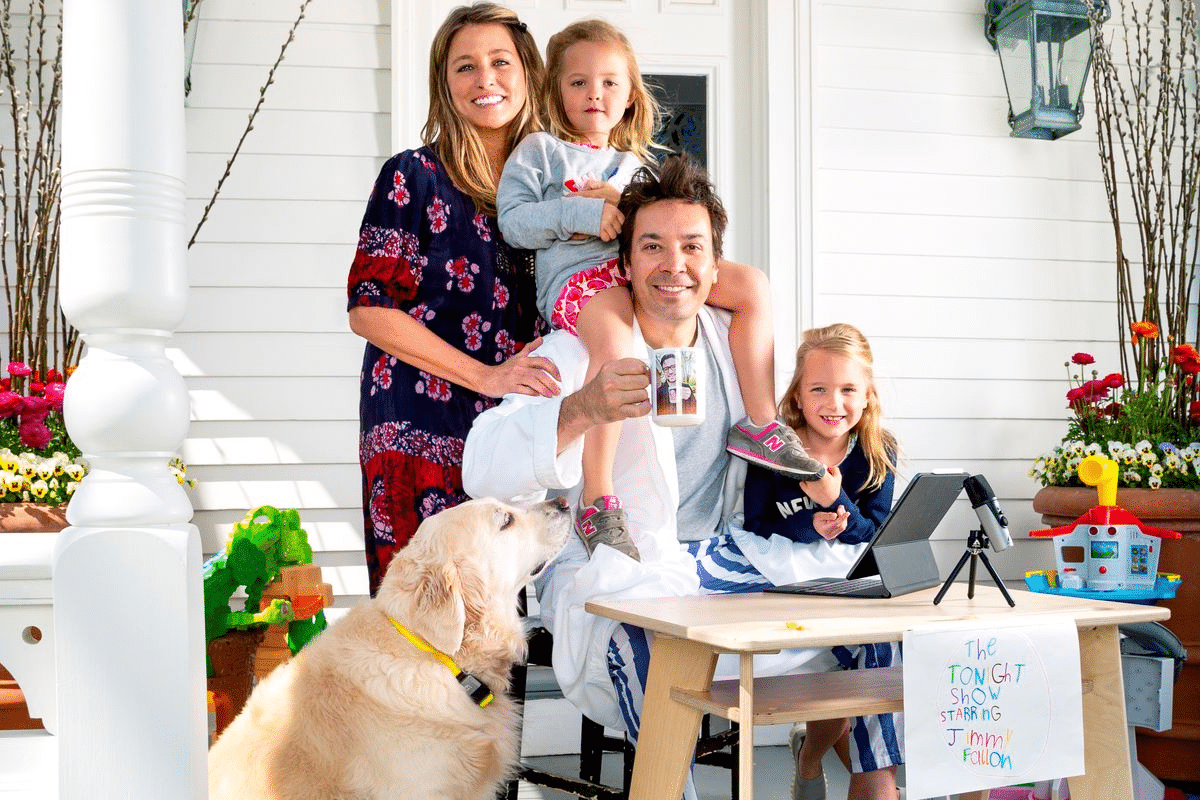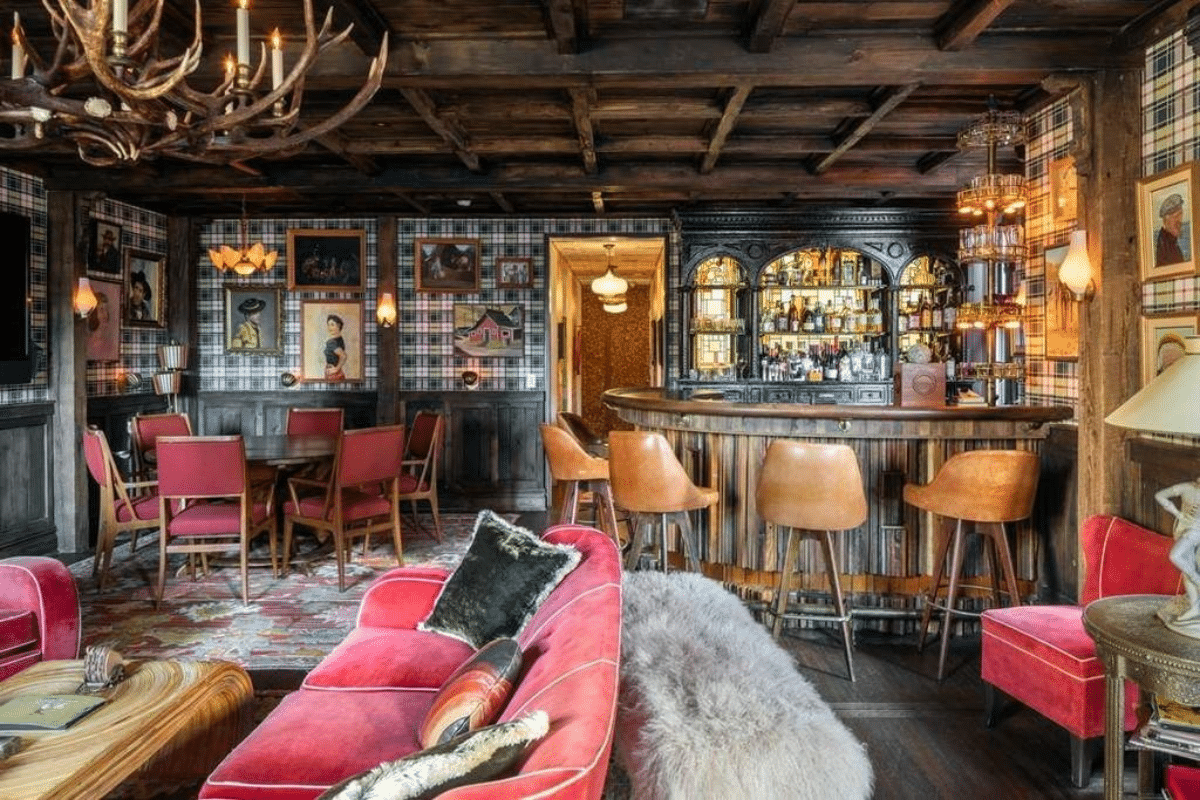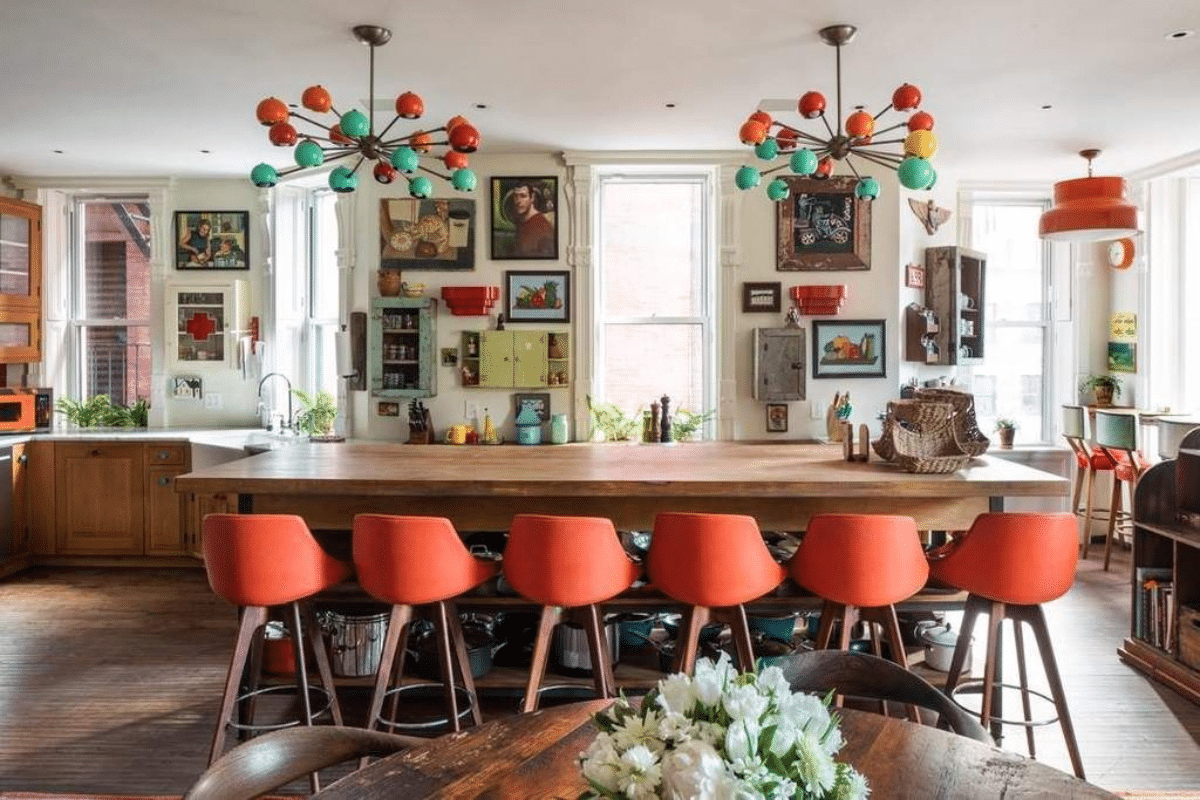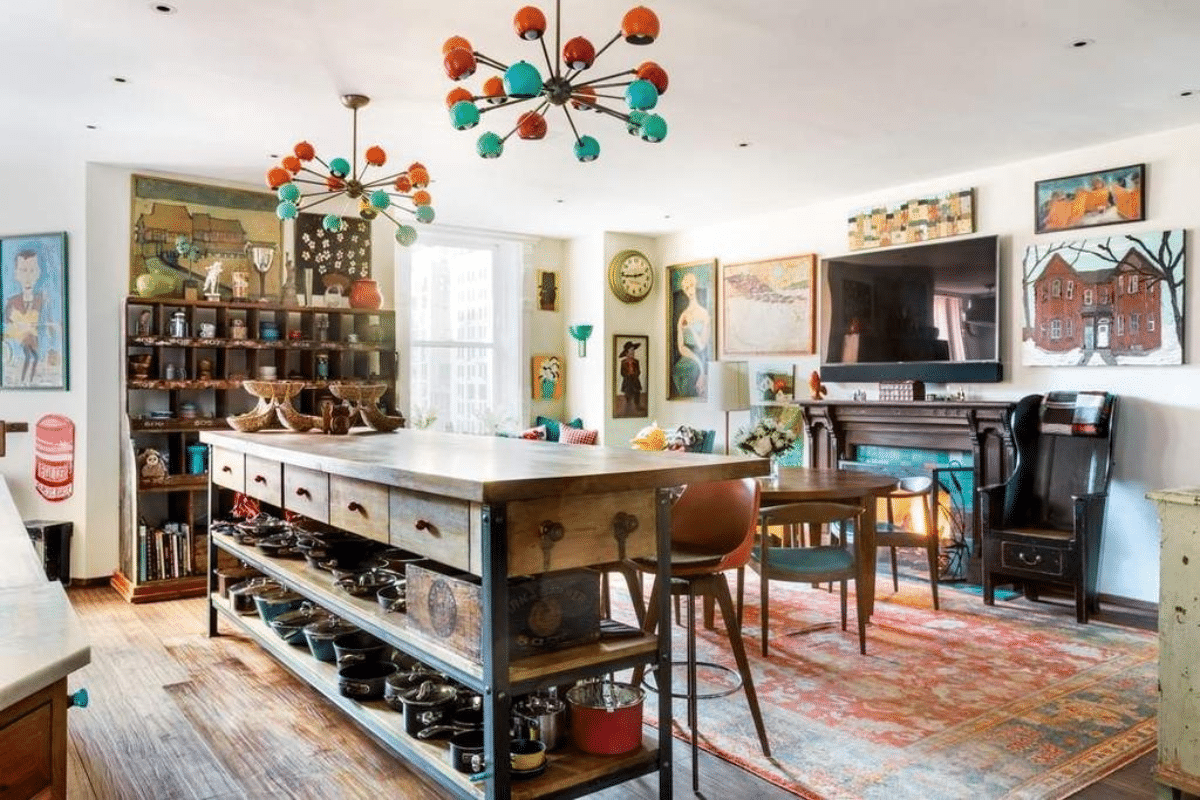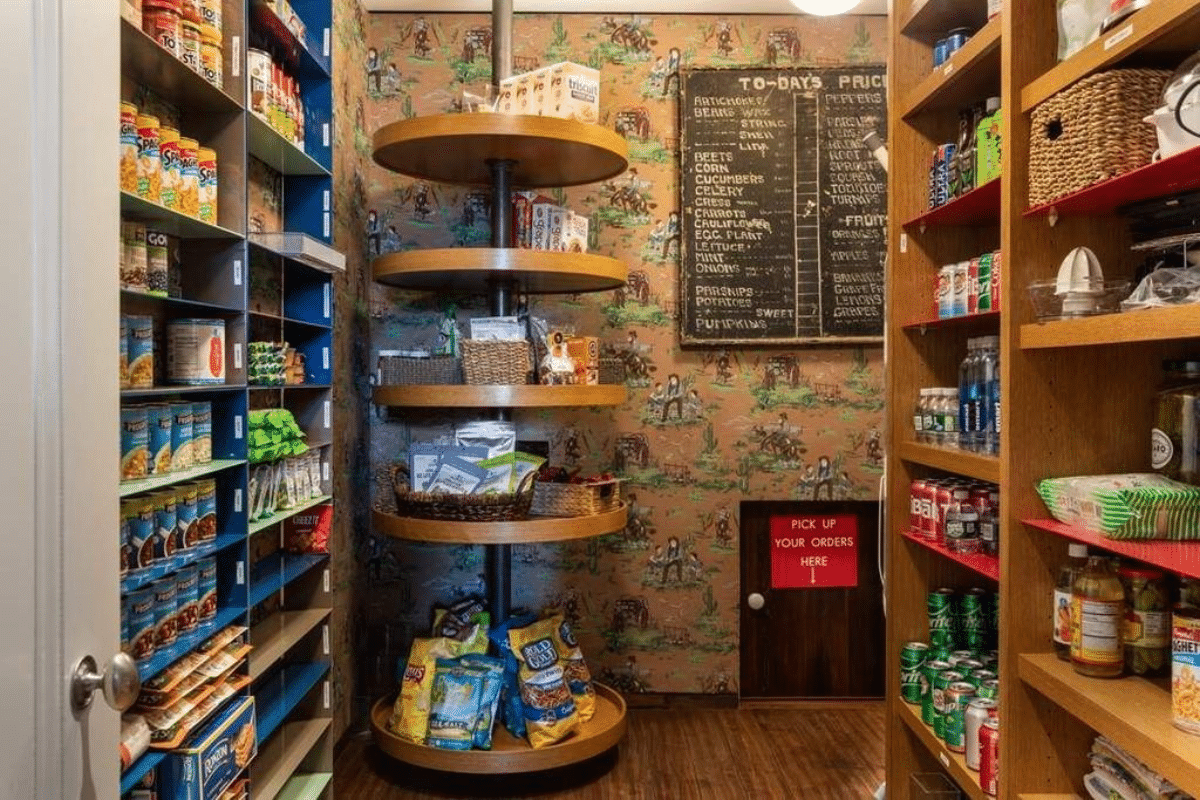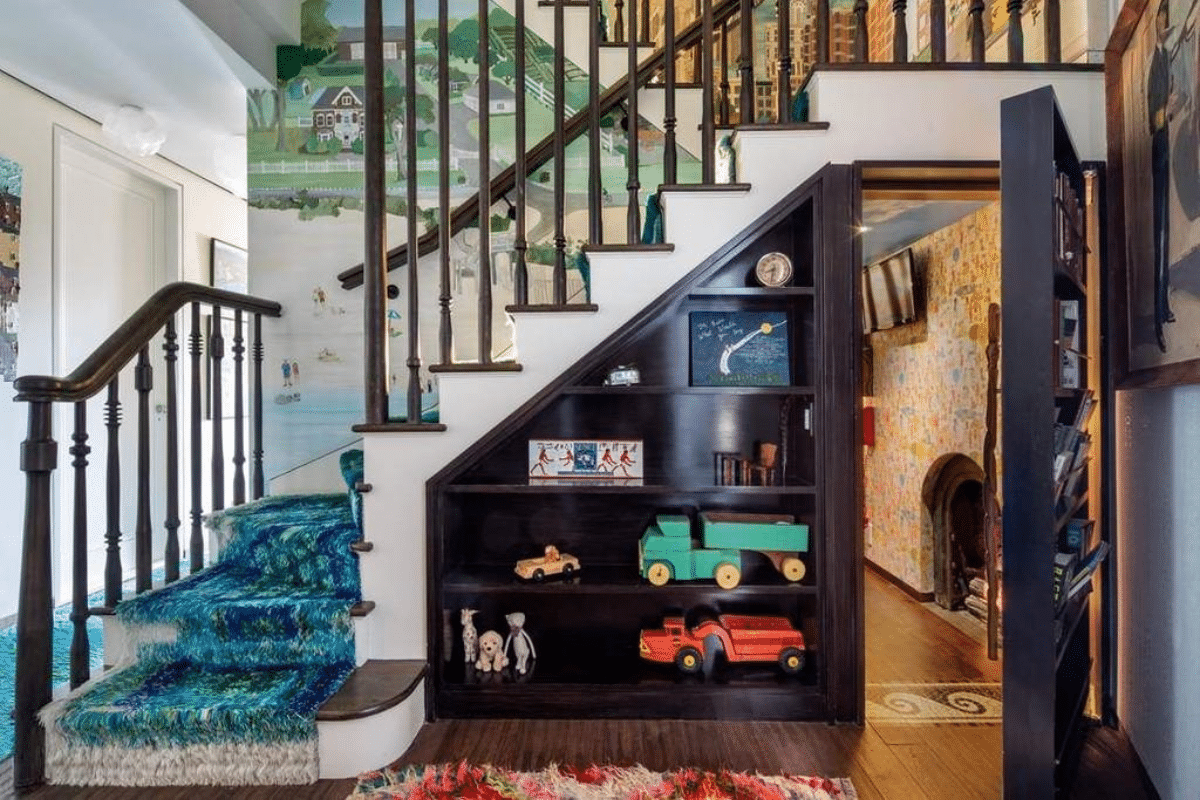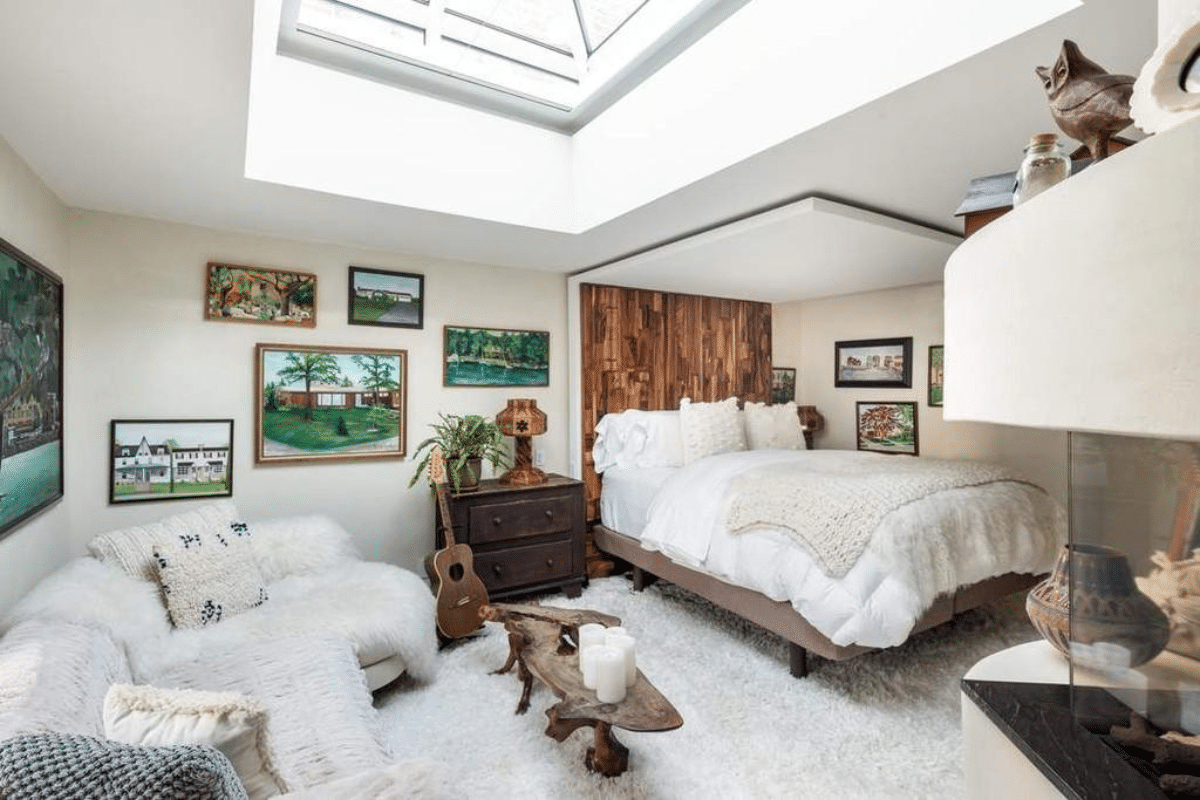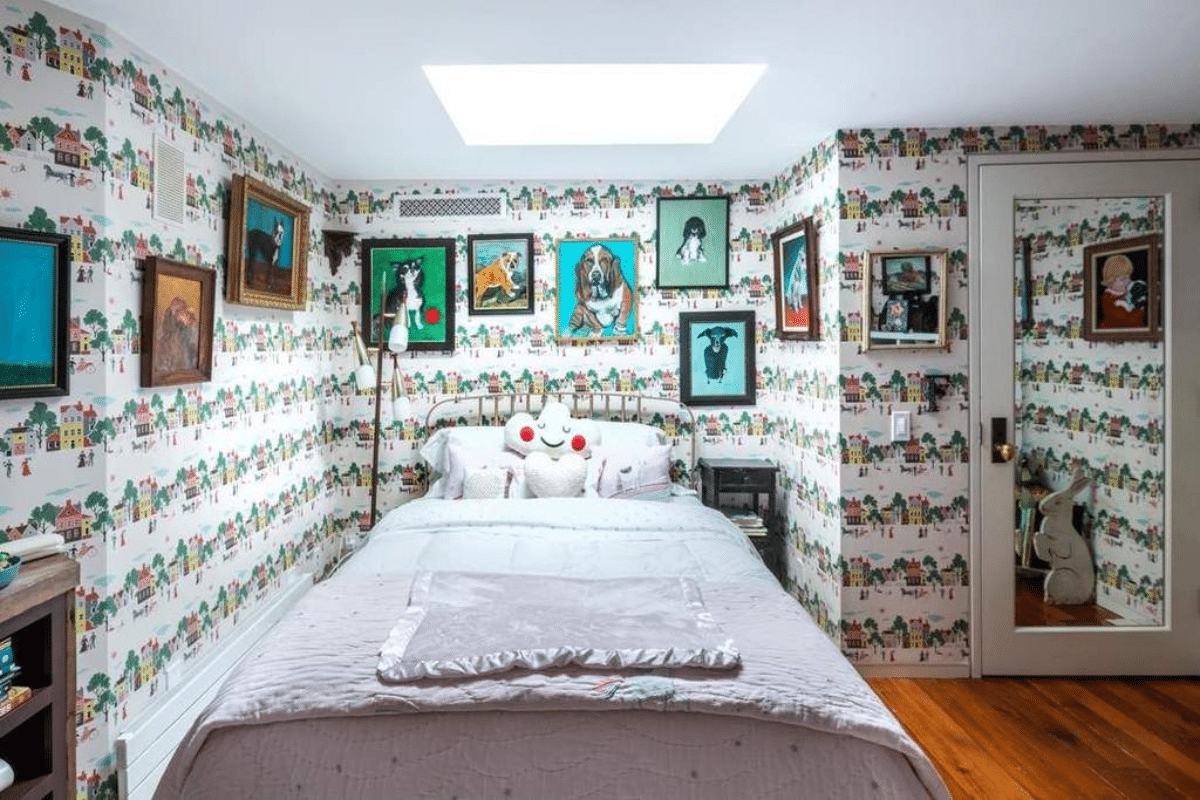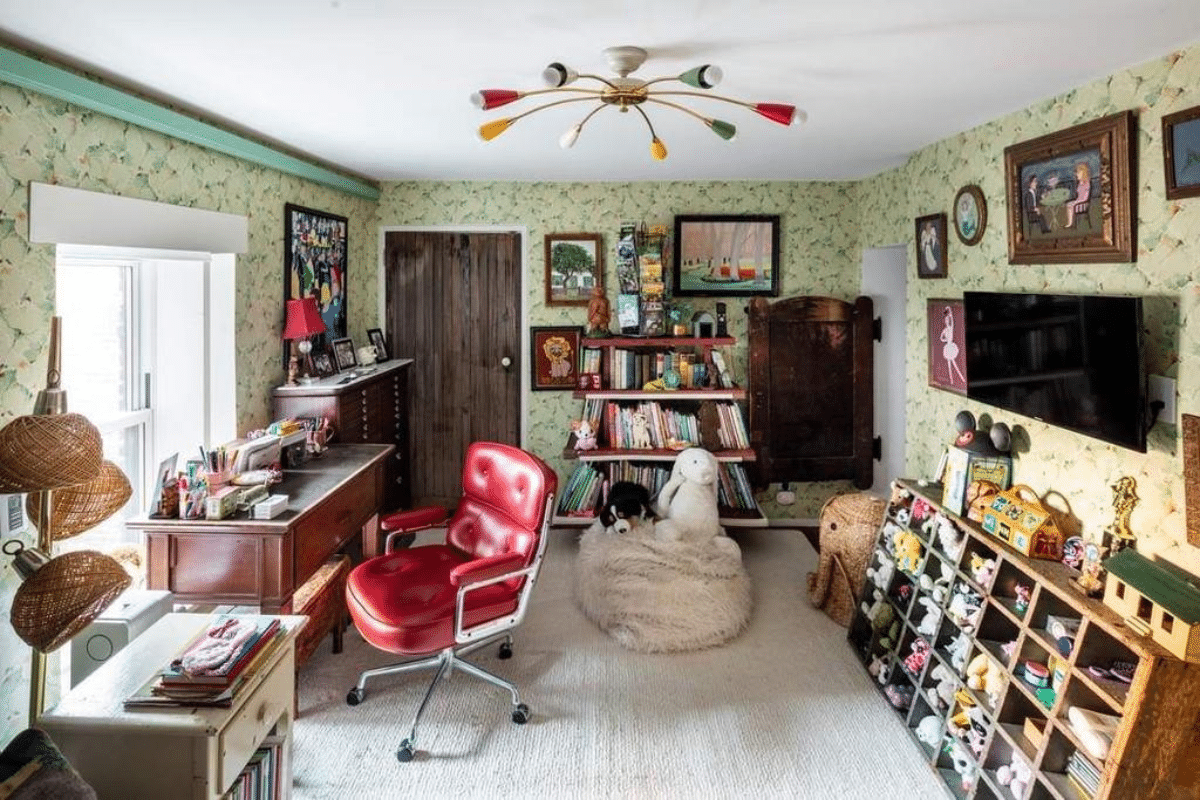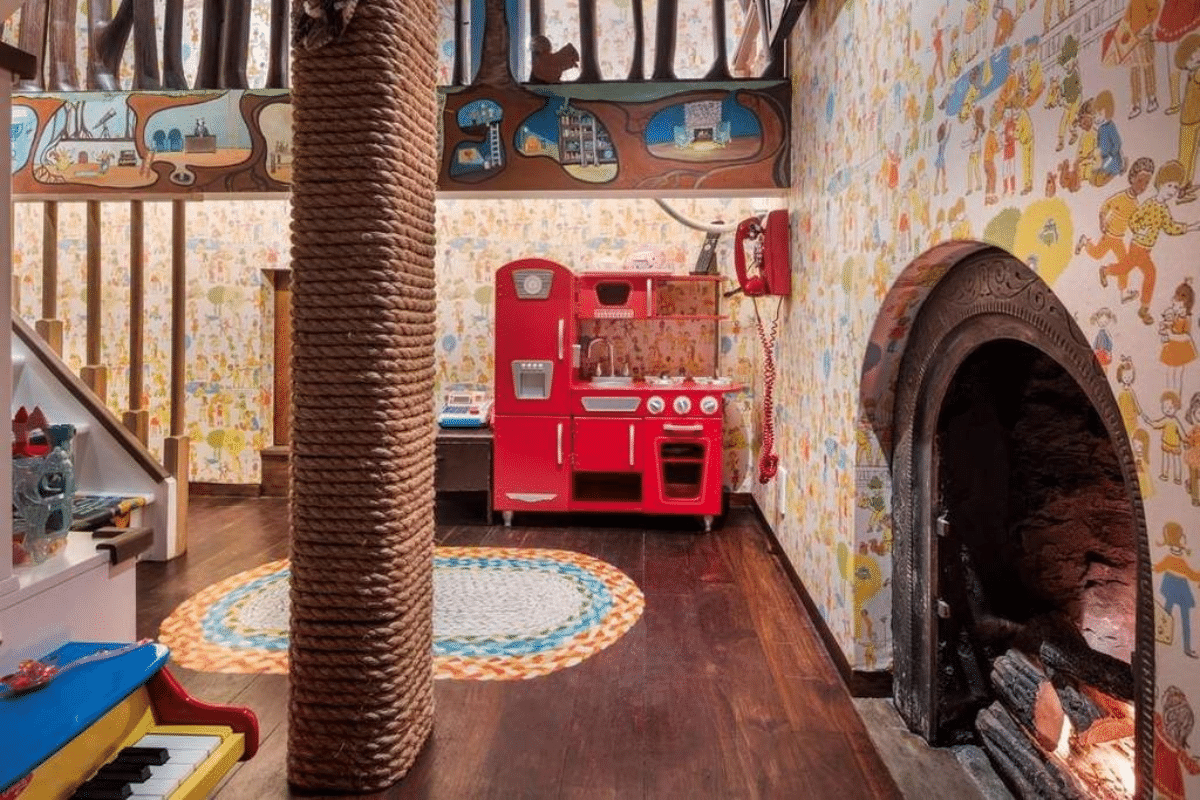 You'll also like:
Inside the $5 Million, 20-Bedroom Waterfront Mansion John Travolta is Selling
20+ Modern Minimalist Living Room Ideas & Inspirations
Inside Floyd Mayweather's New $24 Million Miami Beach Mansion