Tiger Woods and Justin Timberlake Have Built a Man Cave on Steroids in NYC
Tiger Woods and Justin Timberlake have teamed up for an unlikely collab that has the internet buzzing. And before you get too excited, no, the legendary golfer hasn't suddenly found a passion for music. Rather, the two stars have today opened an upscale sports and entertainment bar in New York City that looks like every bloke's idea of heaven.
MORE: Insane Prize Money Payouts at 2023 PGA Tour Championship Revealed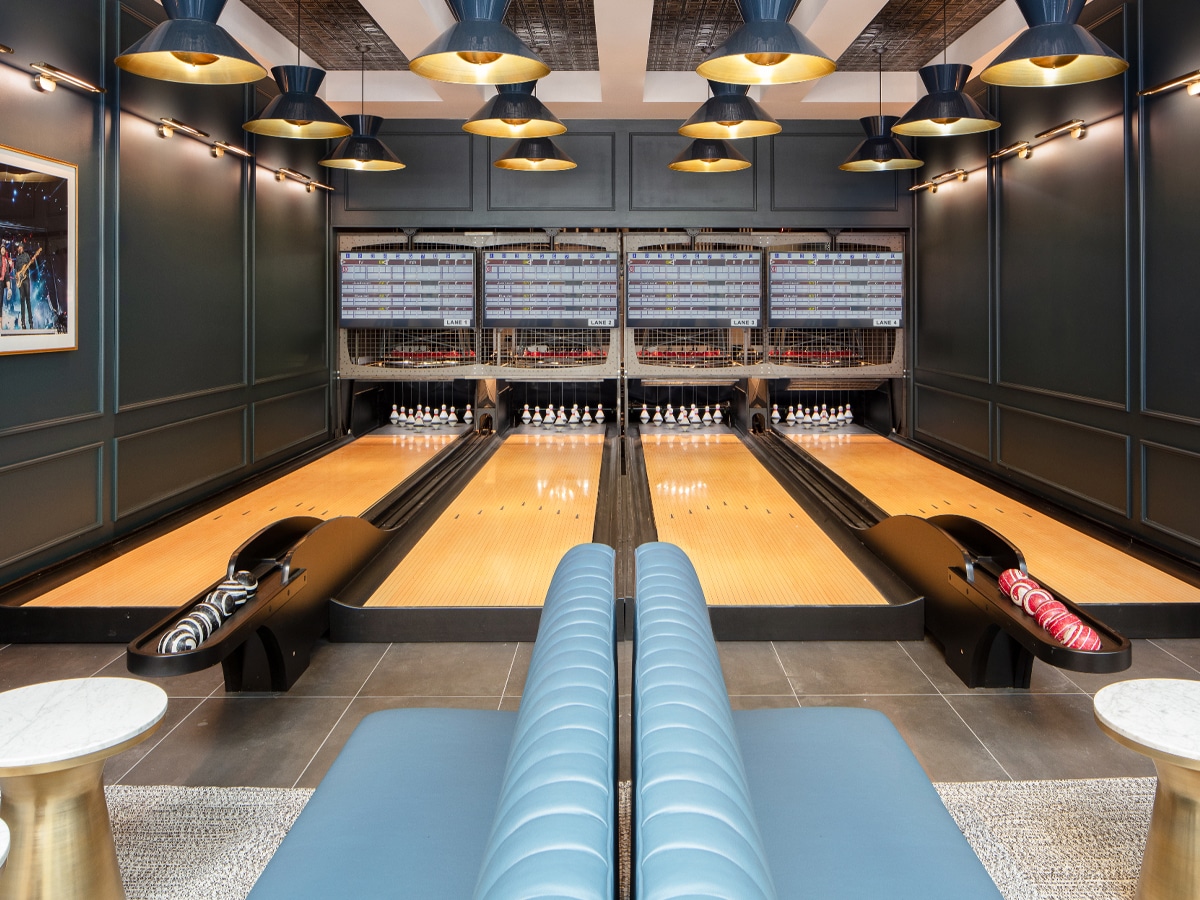 The new venue has been named T-Squared Social, an homage to the letter "T" in the names of both the owners. Located on 42nd Street and Madison Avenue between Bryant Park and Grand Central Station, the 22,000-square-foot man cave has 24-foot ceilings and spans the entire city block. And what lives on the inside has us more excited than Tiger's charge down the stretch at the 2019 Masters.
The space boasts four golf simulators and hitting bays as well as a bowling alley and three Dartsee dartboard lanes. In addition, they have strategically positioned 40 TVs throughout the venue, including an impressive 200-inch television that claims the title of NYC's largest flat screen. This colossal screen will undoubtedly be a major attraction during the upcoming Ryder Cup, which is scheduled to take place in a week's time.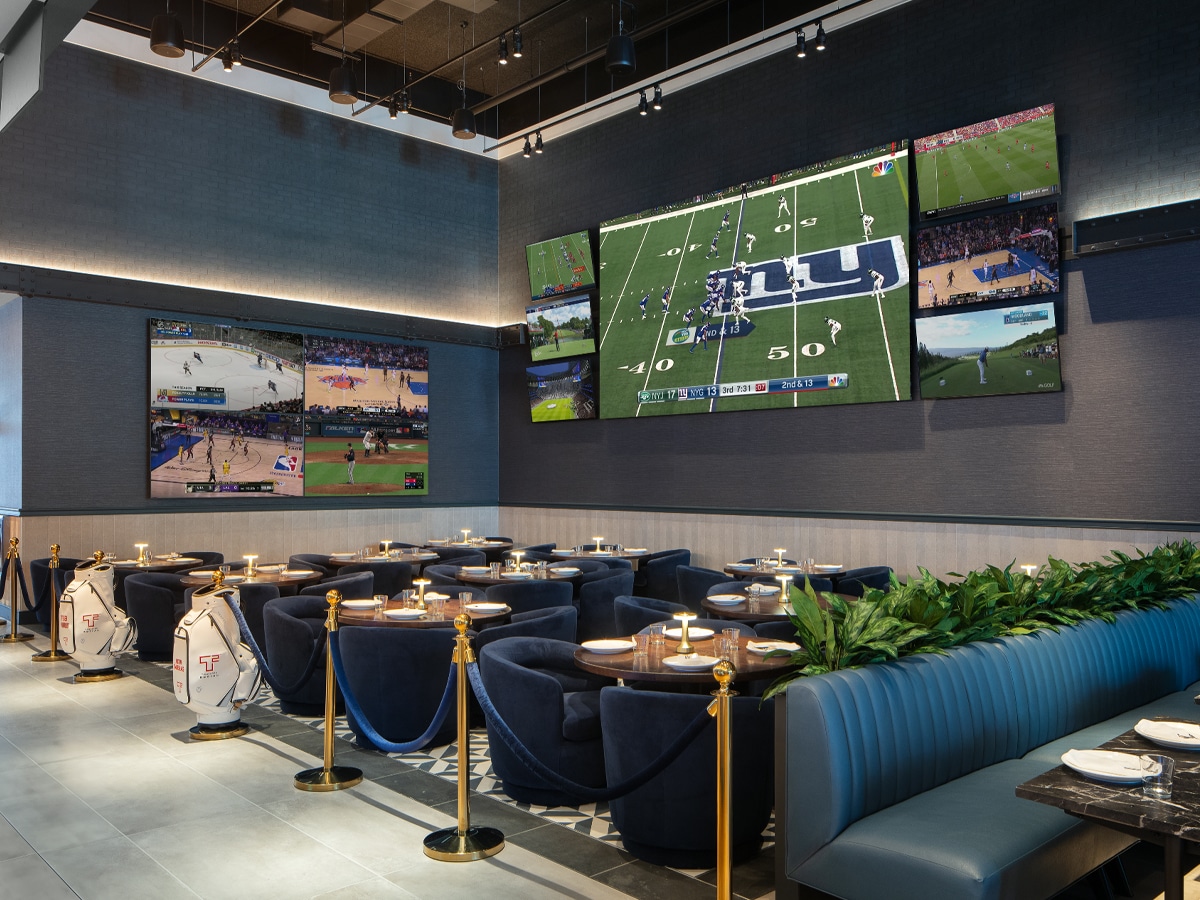 Patrons can enjoy a variety of drinks from the 32-foot bar and order pub-style dishes like wings, the Madison Avenue Burger, sushi, salads and sandwiches. For those who want to enjoy some grub on prime real estate, there are a number of reservable "box seats" with tables situated in front of the big screen.
The idea for the venture came about when Woods and Timberlake were golfing in the Bahamas together. "Justin and I thought it would be cool to create a place that combines our favourite things and brings people together to just have a great time," Woods said in a press release.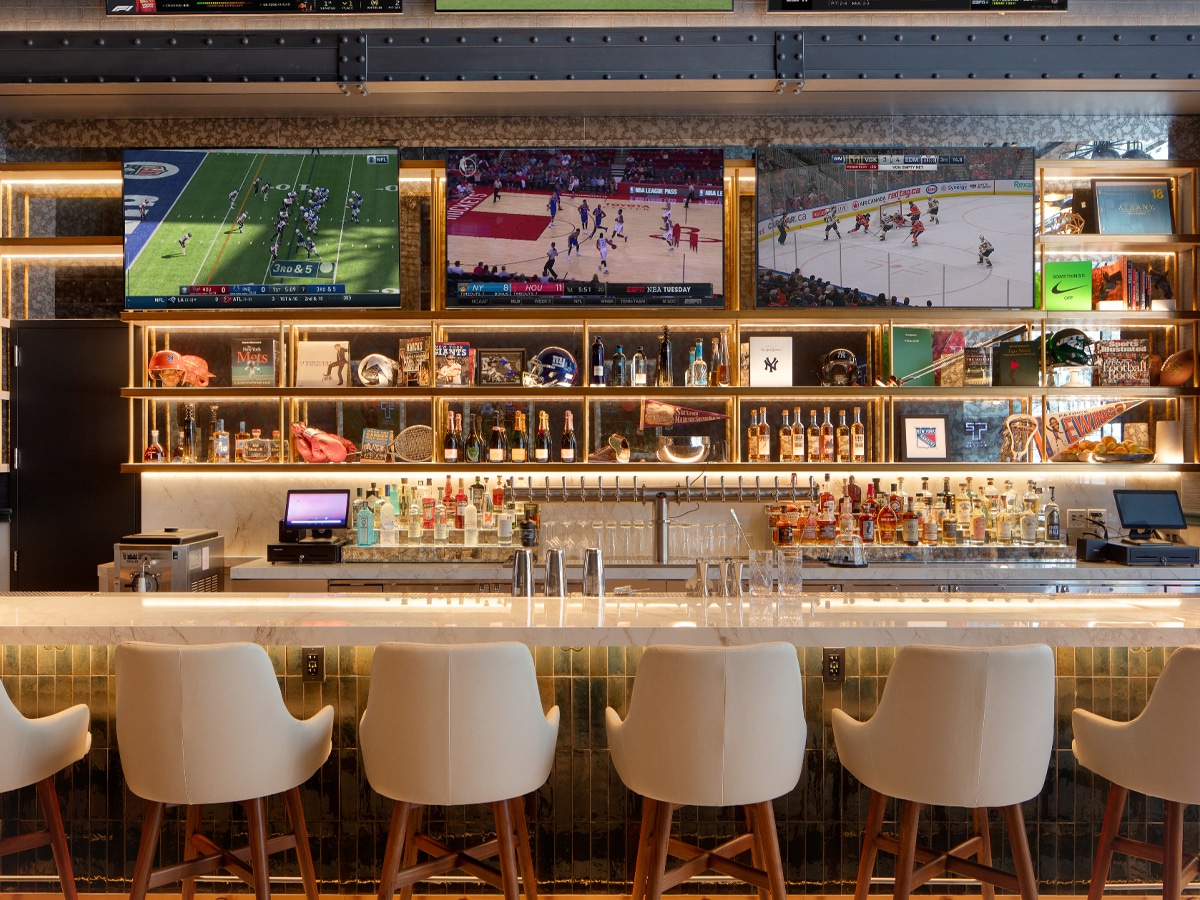 Unfortunately, we asked if there's a way to permanently live inside the venue and the answer was a firm no. Yet, T-Squared Social operates every day of the week, from 11am to midnight on Sundays through Thursdays and from 11am to 2am on Fridays and Saturdays. Check out more images below.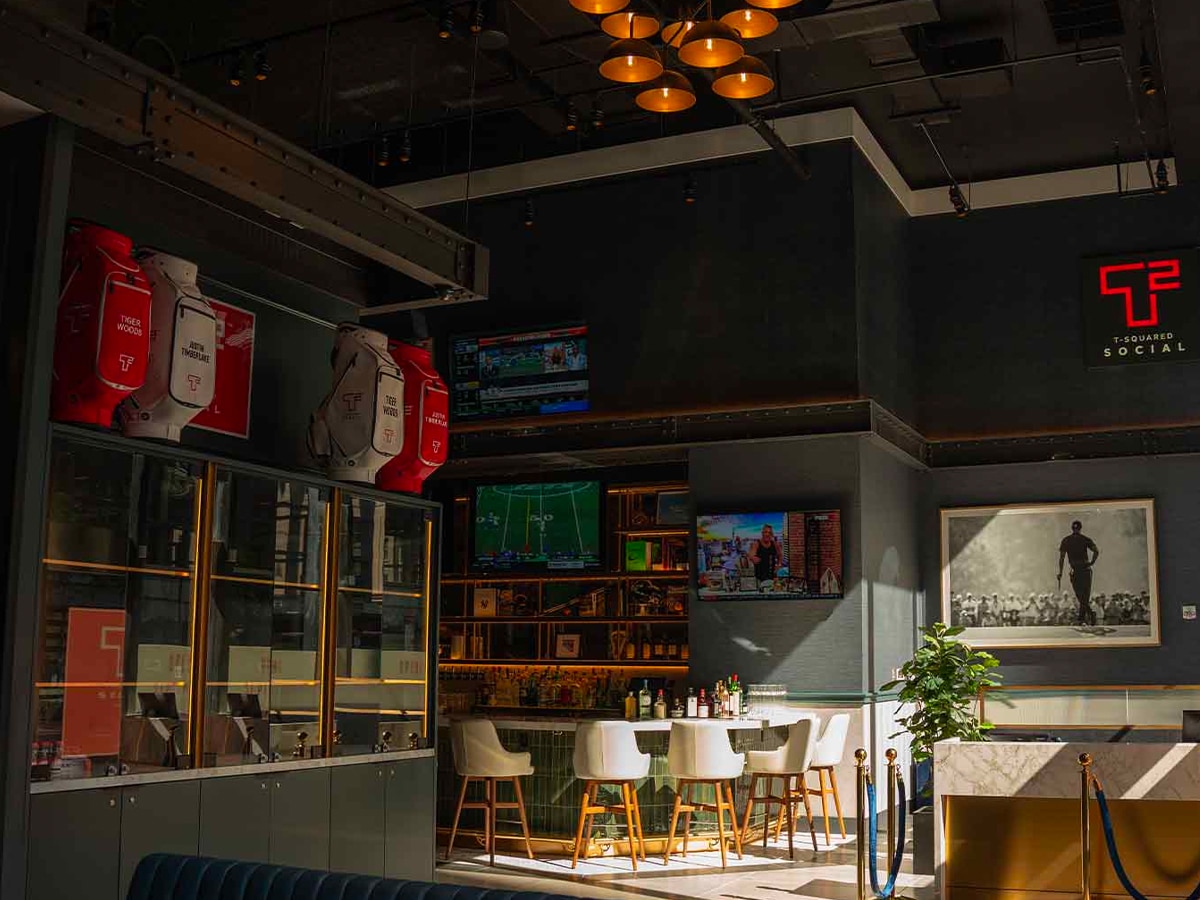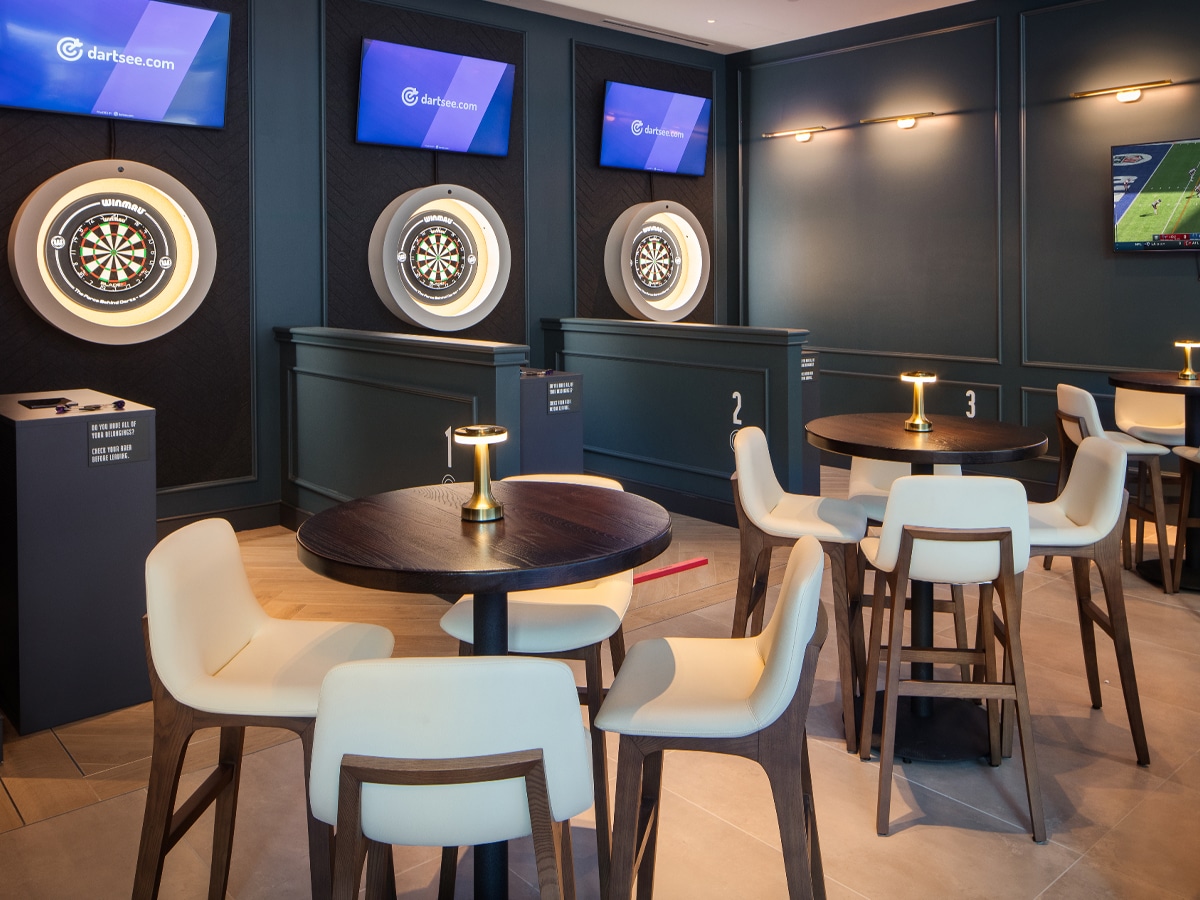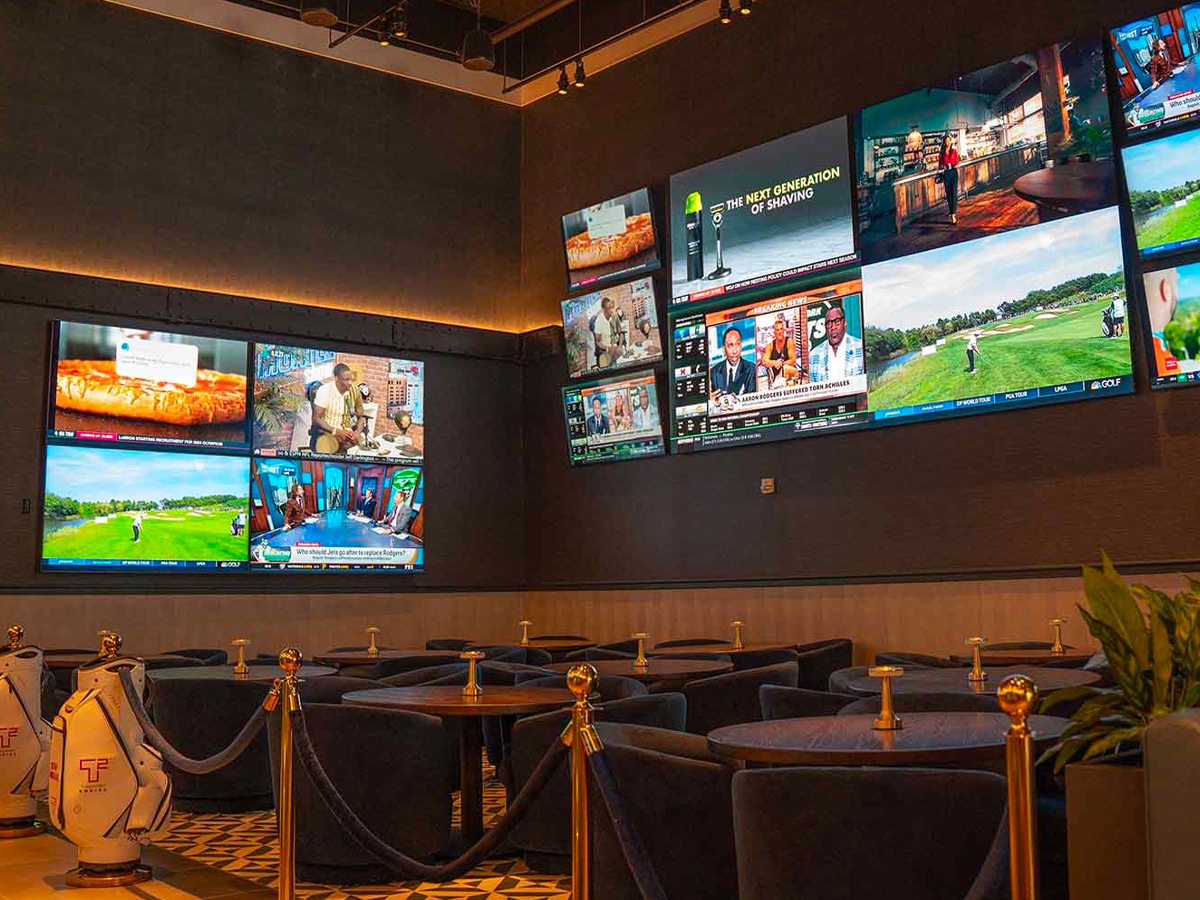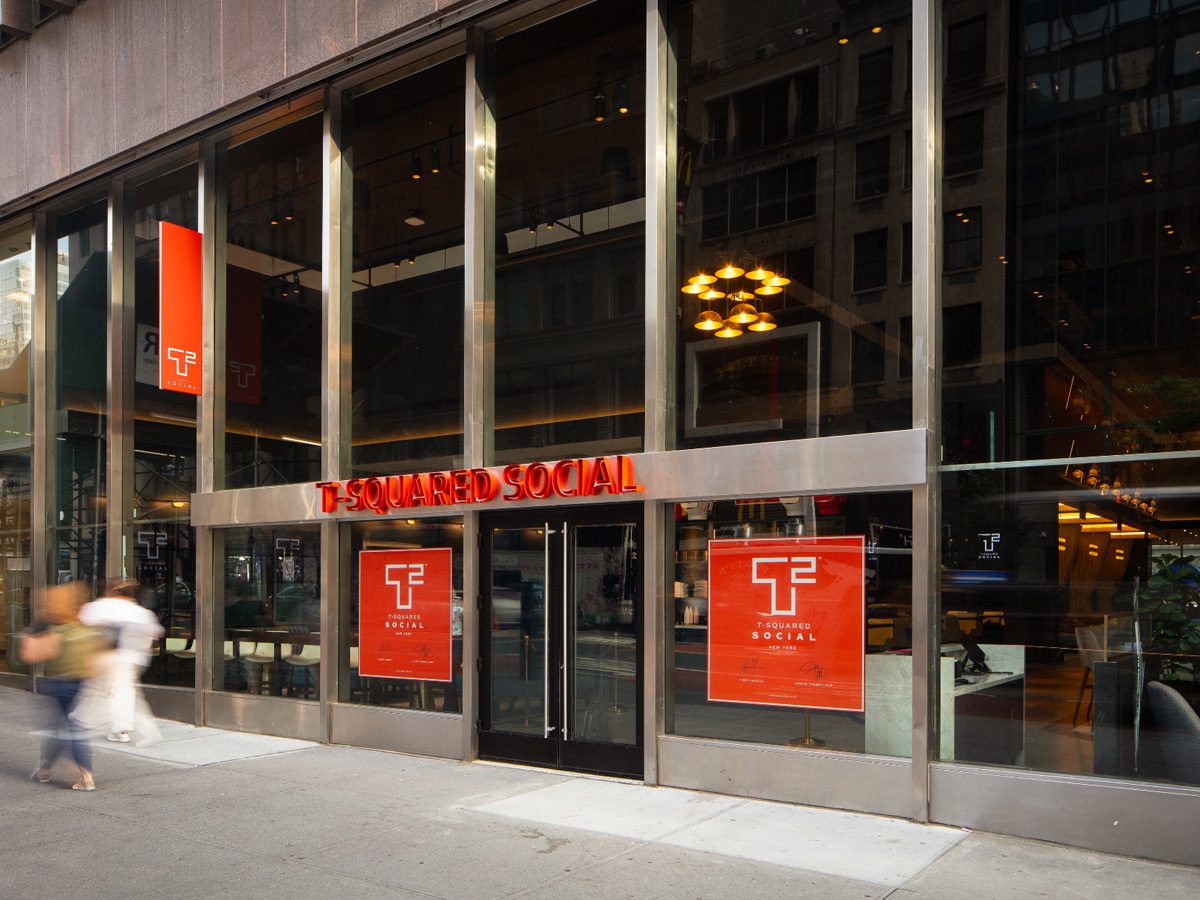 MORE: Golf Champion Adam Scott's Luxe Brisbane Home Has Its Own Putting Green
---
Featured Video from Man of Many
---
---
Featured Video from Man of Many