Inside Drake's $17 Million 'Yolo Estate'
You only live once; that's the motto. After recently dishing a pair of ranches to Rams quarterback Mathew Stafford, Drake just sold his Hidden Hills party pad for a cheeky USS$12 million (AUS$17 million). As you'd expect, the self-titled Yolo Estate is filled with all the amenities a rich rapper could dream of, allowing the new owners to live in a permanent Los Angeles hip-hop music video.
You'll also love:
Take a Peek Inside Drake's Toronto Mansion
Drake and Nike's New Streetwear Collaboration NOCTA
You Can Now Study Drake and The Weeknd at a Toronto University
The 35-year-old bought the Tudor-style house a decade ago for USD$7.7 million (AUD$12.2 million) and redesigned the property into a full-fledged party compound complete with a sand volleyball court, custom swimming pool with an 80-foot rock waterslide, mechanical bull and secret grotto equipped with several TVs and a bar. Additionally, the three landscape acres contain a full-sized tennis court, entertainer's patio, sun deck and equestrian facilities such as a stable and riding ring.
The boujee theme continues inside the residence. The entrance is entered via a stone bridge, opening to a spectacular two-story house tricked out with custom chandeliers, rock fireplaces and several luxurious amenities such as a wine cellar, bar, tasting room, movie theatre and of course a recording studio. The home features seven bedrooms and nine bathrooms, including a 2,000-square-foot master suite that's hidden behind a bookshelf.
It's been a successful period for the Canadian-born superstar, with his latest HONESTLY, NEVERMIND album starting the week at No.1 on Billboard's 200. Earning a total of 204,000 equivalent album units in its first week, the 14-track record also earned 11,000 in album sales and 2,000 in track equivalent album units. This makes him the fifth artist with more than 10 number 1 albums on the Billboard 200. He joins The Beatles, JAY-Z, Bruce Springsteen, and Barbara Streisand.
The sale follows Drake moving to Beverly Crest earlier this year, forking out a staggering USD$75 million (AUD$109 million) on a 20,000 square-foot home on 20 acres previously owned by English star musician Robbie Williams. Check out more images of the Yolo Estate below.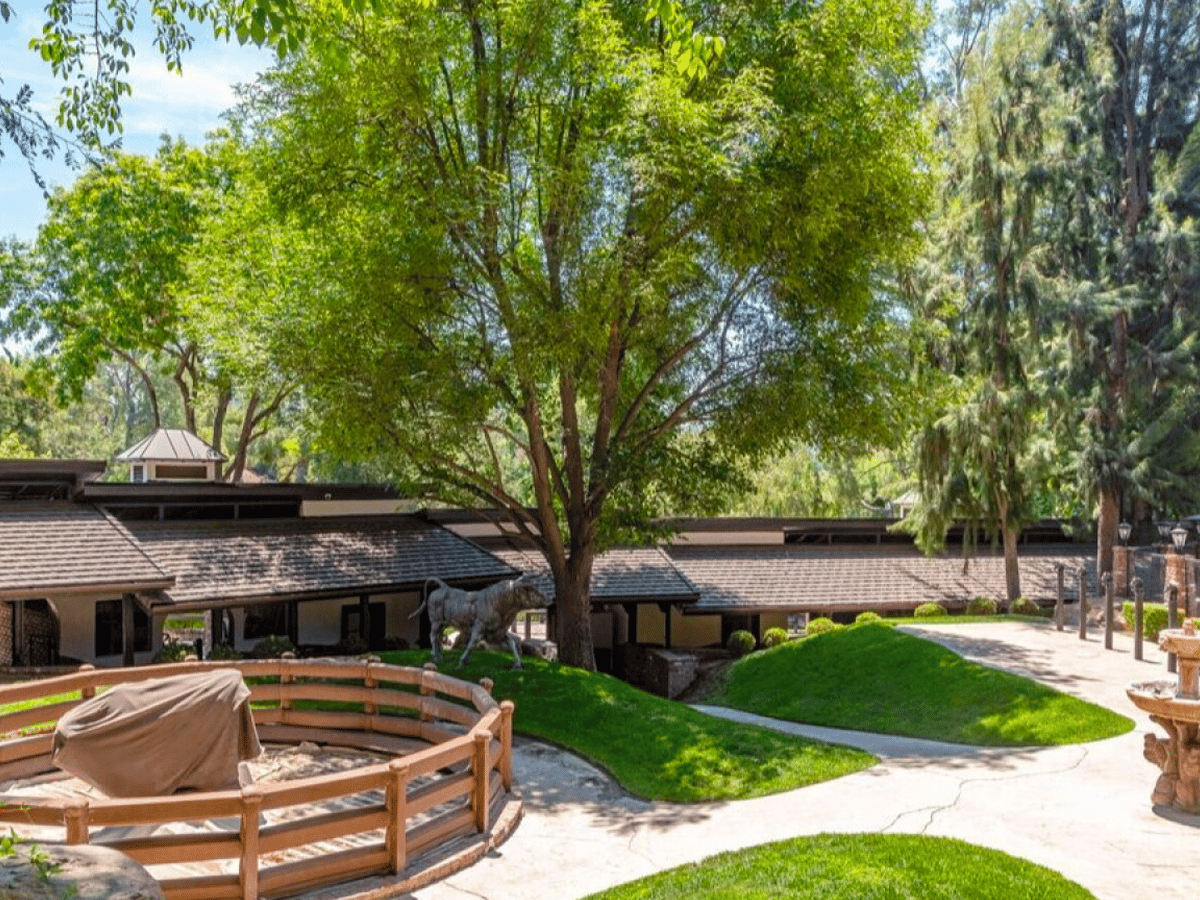 You'll also love:
Take a Peek Inside Drake's Toronto Mansion
Drake and Nike's New Streetwear Collaboration NOCTA
You Can Now Study Drake and The Weeknd at a Toronto University