Toronta University Launch Drake and The Weeknd Course
All lover boys will be officially certified with X University in Toronto – formerly known as Ryerson University – soon to offer a Drake and The Weeknd course. Beginning next semester in early 2022, journalist and scholar Dalton Higgins will teach the new class called "Deconstructing Drake and The Weeknd".
You'll also love:
Drake's NOCTA x Nike Golf Collection is Much Better Than His Album
The Weeknd Gloats $200,000 Limited-Edition Audemars Piguet Black Panther Watch
Drake Flexes Grand Slam $1 Million Richard Mille Watch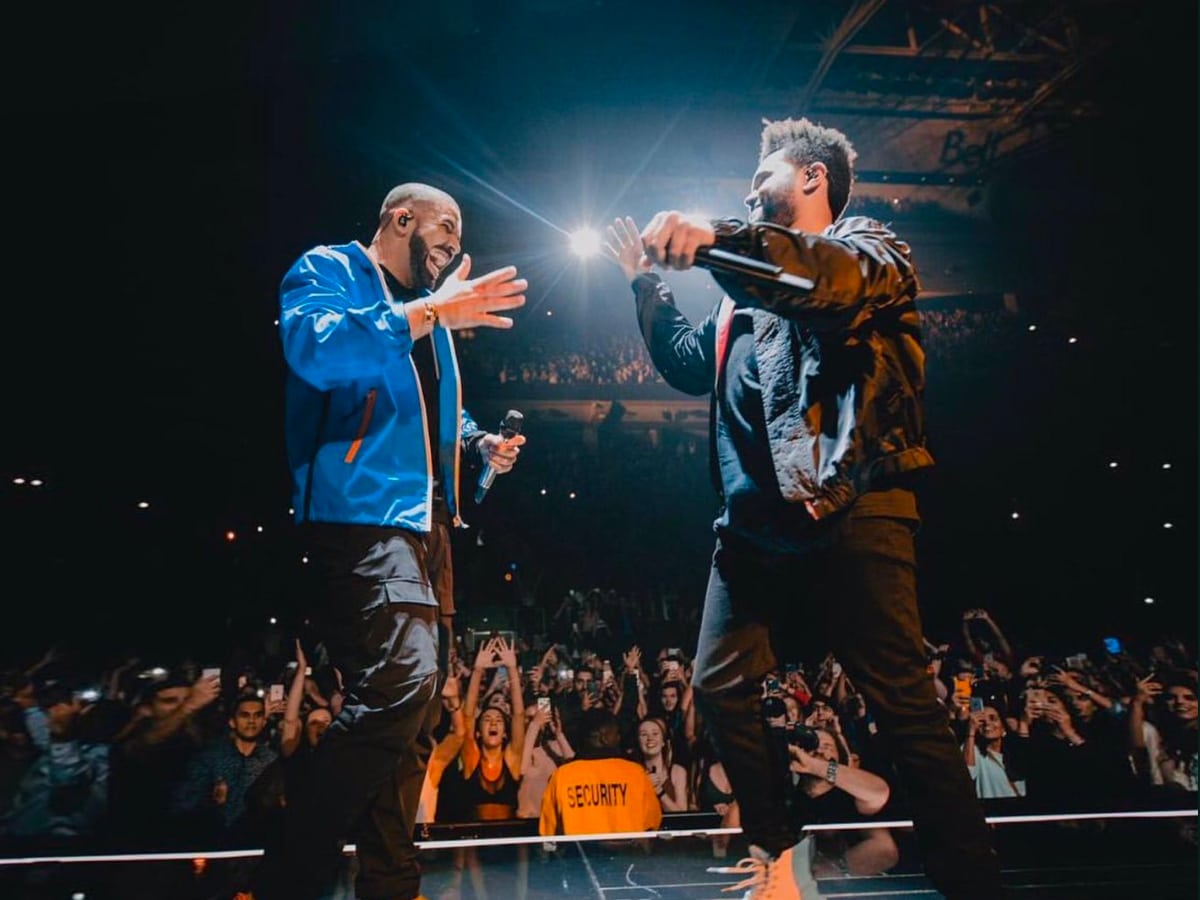 A hip-hop scholar, Higgins has lectured on the genre at colleges throughout his career and even authored a biography of Drake in 2012 titled "Far From Over". Now serving as a music professor at X university, he explained his decision to establish the course after noticing students increased desire to learn about rap culture at academic institutions across North America.
"On American college campuses, there are easily more than 300 hip-hop courses being taught about artists like JAY-Z, Outkast, Beyoncé (there are a lot of Beyoncé courses)," Higgins told Now Toronto. "Many Ivy League universities including Harvard and Cornell, have fully embraced hip-hop education, so we can do the same here." Even Ivy league giant, Havard, launched No LAbel Academy in collaboration with rapper IDK,  which focuses on the business side of the music industry.
Both Canadian natives, Drake and The Weeknd began their careers in Toronto in the early 2000s and have become two of the biggest names, not only in Hip-Hop but in music. Drakes recently released album 'Certified Lover Boy' broke his own record for the most streams in a single day on both the Spotify and Apple music platforms.
In terms of the curriculum, the professor detailed the course to tackle several topics about the duos "music, race, class, subject matter, music production, lyrics." We just hope there's a module on the beef between Drake and Kanye…
You'll also love:
Drake's NOCTA x Nike Golf Collection is Much Better Than His Album
The Weeknd Gloats $200,000 Limited-Edition Audemars Piguet Black Panther Watch
Drake Flexes Grand Slam $1 Million Richard Mille Watch