13 Best Mountain Bike Trails in Sydney
Whether you're an expert or keen to try something new, mountain biking is one of the greatest hobbies to pick up if you're looking to fill your weekends with adventure. Luckily for Sydneysiders, there's an abundance of tracks for you to check out, with a mountain bike trail to suit every level of expertise. If you're in the mood to get down and dirty, here are the best mountain bike trails in Sydney.
1. Hornsby Mountain Bike Trail
Located on the northern side of Sydney is this popular mountain biking spot hidden in the suburban streets of Hornsby. You'll be amazed to discover how large it is (check out the map here), with 20 kilometres of trails just waiting to be explored, ranging from beginner to intermediate. If you're an avid mountain biker, check out this trail if you're keen to explore some short and ethical tracks and really hone those mountain biker skills of yours.
A host of trails are also set to hit nearby Westleigh and are currently in planning stages, more information.
2. Manly Dam, Manly
If you're from Sydney's northern beaches, count yourself lucky because Manly is home to one of the best mountain bike trails in Sydney. With heaps of trails, countless terrains and multiple entry points, you're bound to find something that tickles your fancy. However, if you prefer to bike without exercising caution, parts of the trail are shared with walking tracks, so be wary!
You'll also like:
65 Fun Things To Do in Sydney
37 Best Live Music Venues in Sydney
8 Best Sydney Helicopter Tours to Take in the Sights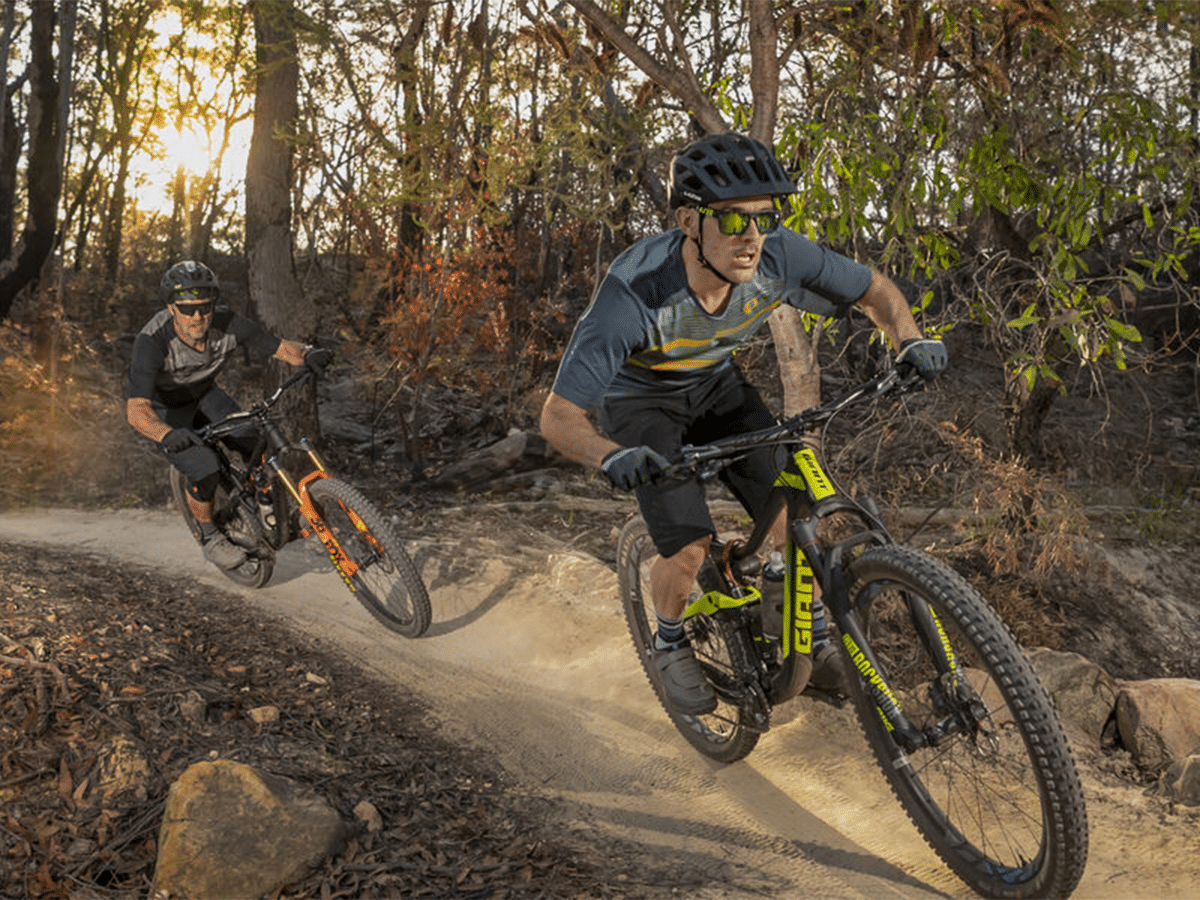 3. Mill Creek MTB Trails, Lucas Heights
If you're looking for a short trail for some speedy bouts of mountain biking, Mill Creek in Lucas Heights is your guy. The best things about the trails are their fuss-free approach to mountain biking, built and maintained by volunteers, so you know what you're getting is the real deal. Expect steep descents, jump lines and plenty of other fun features that would suit intermediate or advanced riders.
---
Featured Video from Man of Many
---
4. Cascades Trail, Garigal National Park
Located within the picturesque Garigal National Park, you can expect tranquil surroundings to complement your ride. The Cascade trail is a shared trail and boasts medium difficulty tracks for you to try. If you don't mind a pit stop mid-trail, plenty of beautiful waterfalls, rock platforms, and rock pools are scattered along the way. Also, if you can't get enough and want to make the ride a bit longer, the Cascades trail also links to the Lower Cambourne and Heath and Bare Creek trails.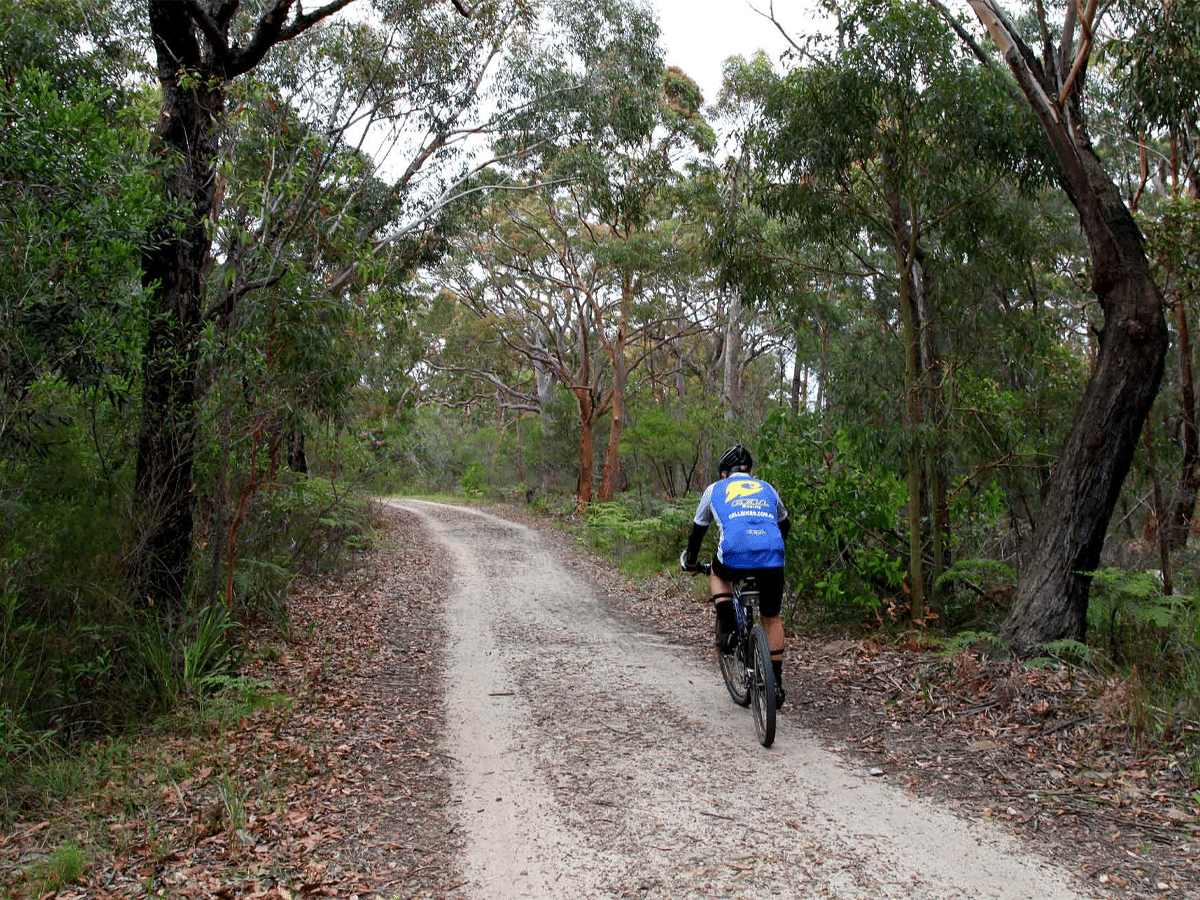 5. Loftus Loop Trail, Royal National Park
The Royal National Park truly has it all, from beaches and hikes to stunning lookouts and, of course, mountain biking trails. The best trail here starts at Loftus oval, however, it isn't too clear, so it will require a sense of adventure and some bush-savvy. Because the park and trails are so expansive, you could spend all day finding the perfect trail for you, just make sure you don't get lost!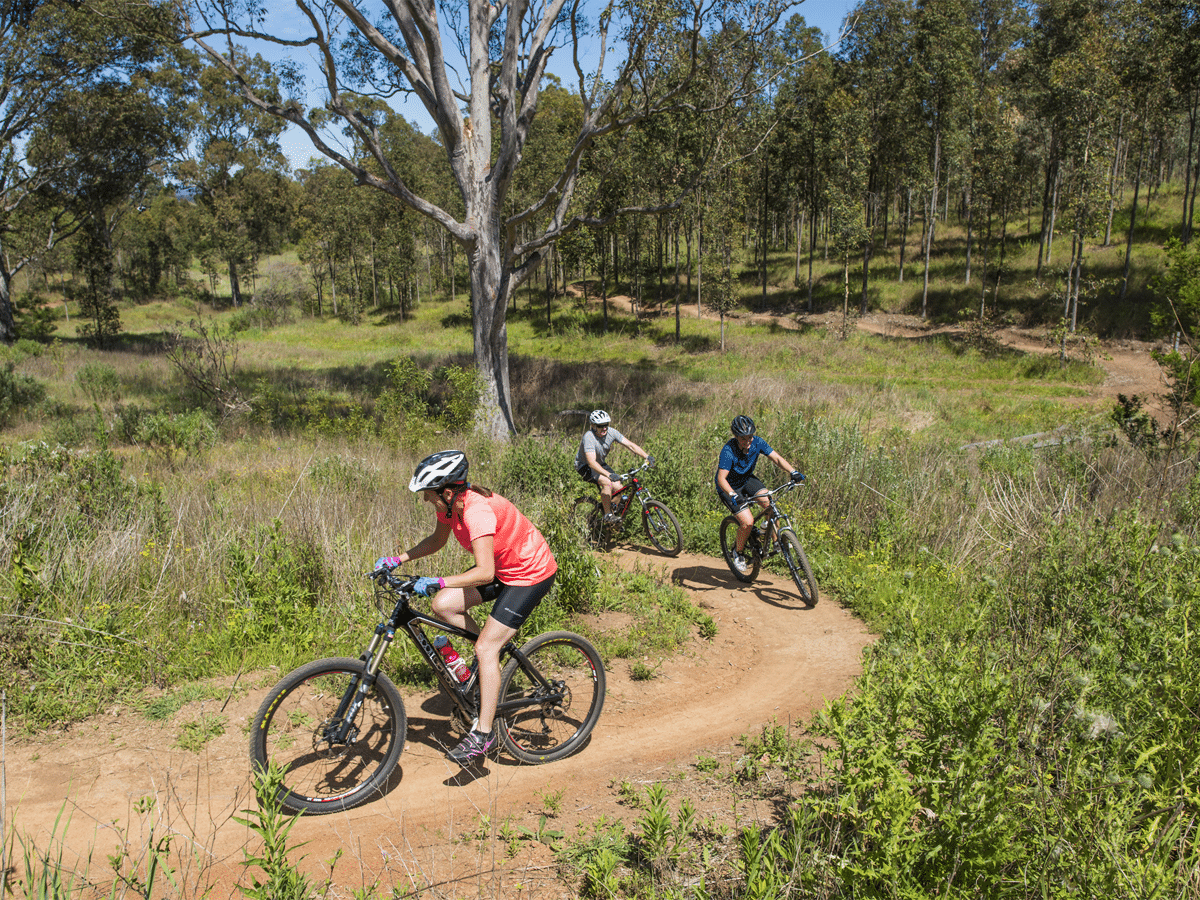 6. Wylde Ride, Cecil Park
Wylde Creek in Cecil Park is one of the best mountain bike trails in Sydney if you're new to the world of mountain biking or if you're in the mood for something more low-key. The track is ideal for beginners as the terrain contains few technical sections, and hills and jumps are pretty small and manageable. The trails consist of one loop, which is the main track, along with a few tracks that exit off the main loop that offer a bit of variety. Watch out, there are usually a few kangaroos who like to join you on this track!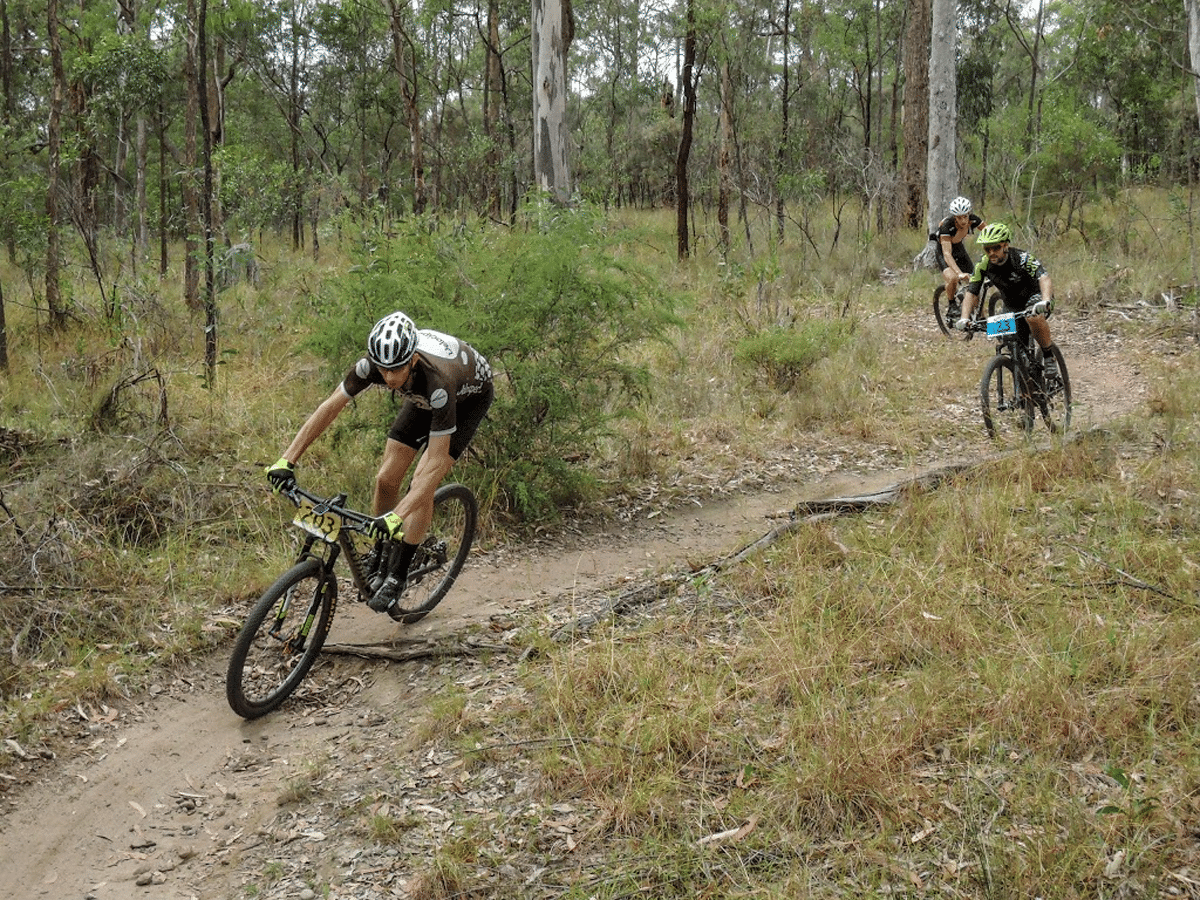 7. Yellomundee Mountain Bike Trail
Located near the Blue Mountains, the Yellomundee trail is best suited to the more advanced mountain bikers. The track follows as figure 8 format with a few switchbacks spotted throughout. The switchbacks are relatively tight, so they offer a great challenge if that;'s an area you want to improve. This track is usually pretty empty, so you may have it all to yourself!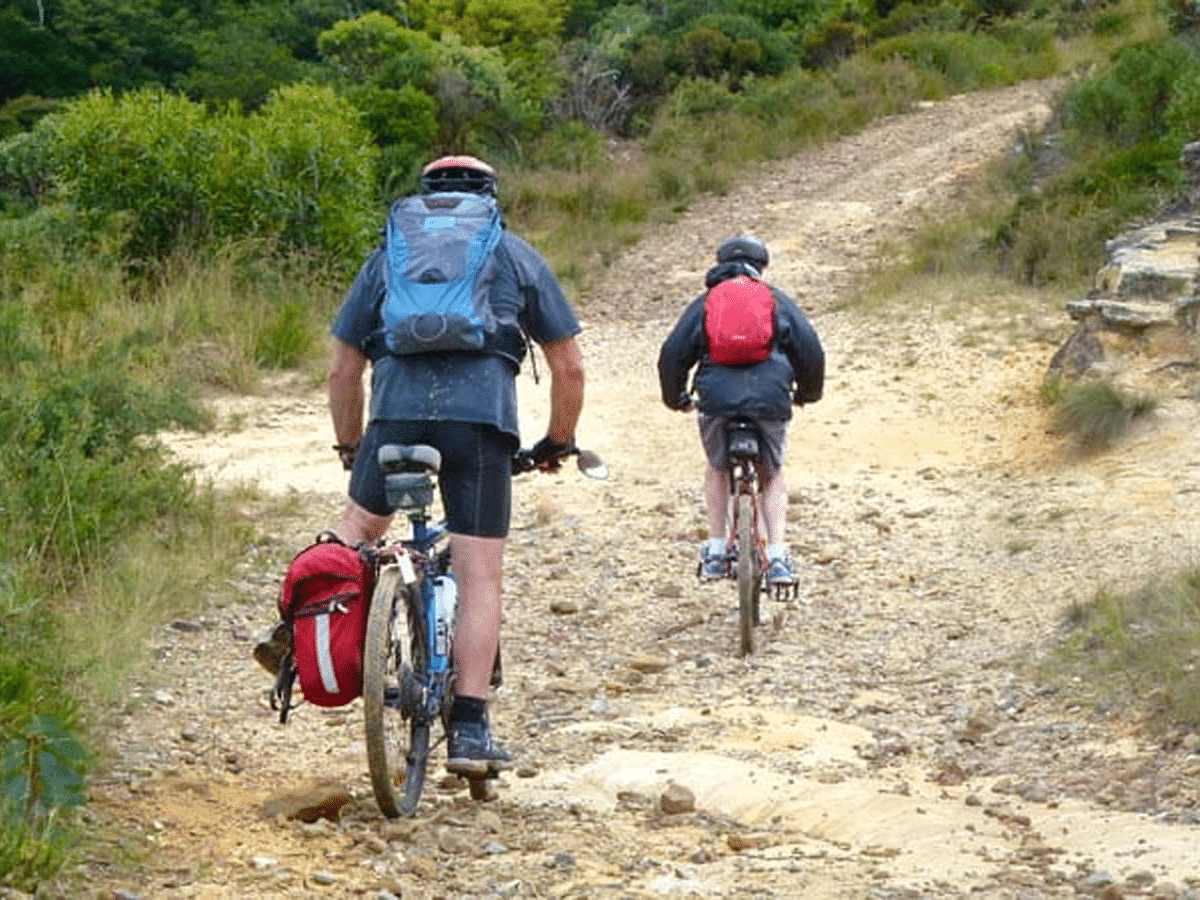 8. Narrow Neck Trail, Blue Mountains National Park
If you're looking for a challenging ride, check out the Narrow Neck Trail in the Blue Mountains. The trail takes you through open forest, health and swamplands deep in the Greater Blue Mountains World Heritage Area, where you'll be met with breathtaking views, wildflowers and photo opportunities at every turn. The track also caters to hikers, so watch out for them as you tackle this difficult yet exhilarating trail.
9. Deep Creek, Narrabeen
Also nestled within the tranquillity of the Garigal National Park, Deep Creek in Narrabeen offers some killer cross country tracks that are perfect for those looking to advance their skills. The trail consists of tight, natural backcountry tracks and some dense native bushland, full of technical features. With the majority of the trails in the network rated black or double black, we recommend beginners give this one a miss. The trail is quite busy on the weekends so if you get lost, ask a local!
10. Lake Parramatta
If you've got some spare time on your hands and are keen on a bit of single track, Lake Parramatta has got you covered. There's an 8.2-km loop trail that is fairly easy and rarely gets busy, so it's perfect for beginners wanting a bit of space. Do a bit of searching around the area – the video above is very helpful – and uncover a range of rarely used single track and plenty of hidden trails. The lovely surroundings also add to the experience, making for a perfect day out in nature.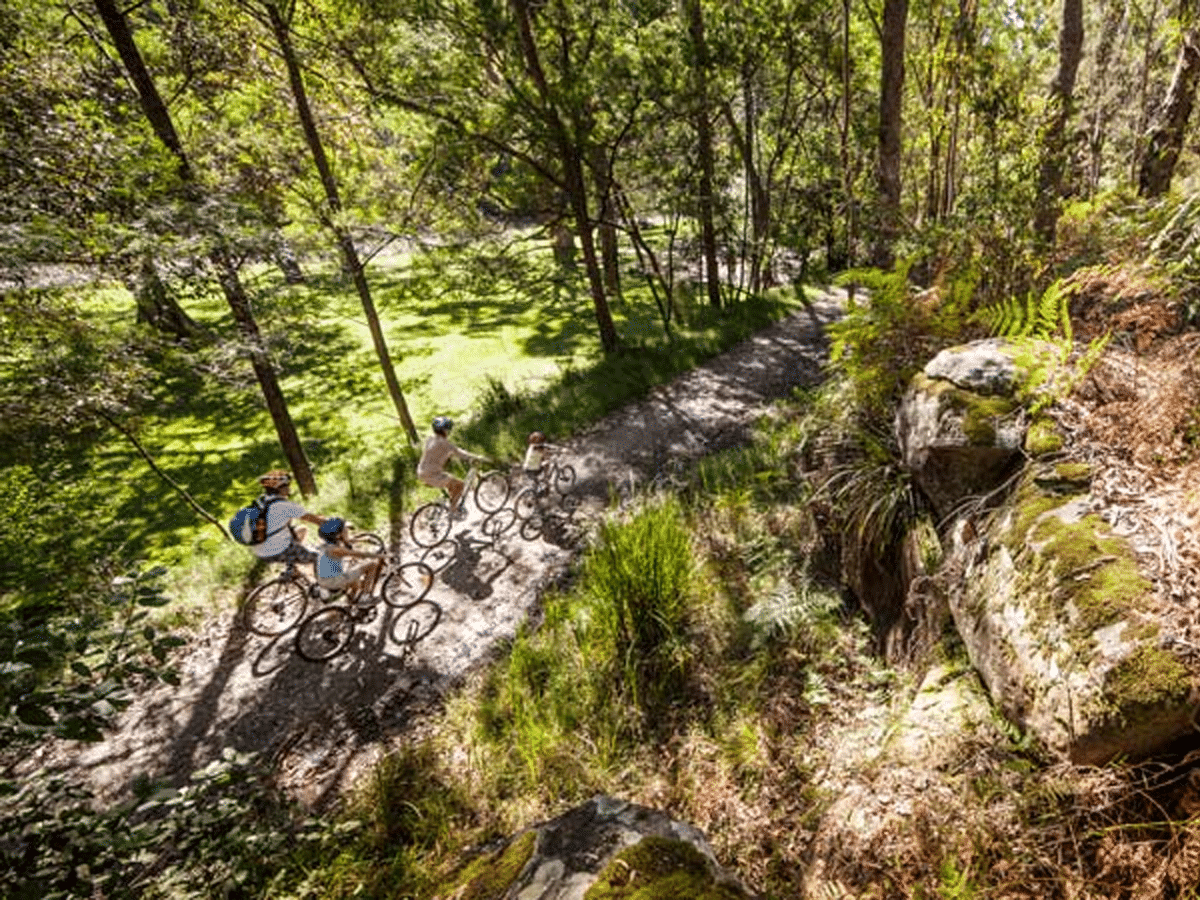 11. Lady Carrington Drive, Royal National Park
Just a short drive from Sydney and yet another attractive nestled in the stunning Royal National Park, Lady Carrington Drive is an easy mountain bike trail that follows the Hacking River upstream from Audley. The scenic trail will take you over many a creek and through some seriously lush rainforest.
12. Jubes Mountain Bike Park
Jubes Mountain Bike Park in Wahroonga is one of the best short loop tracks in Sydney for jumps and elevation. Having undergone recent renovations by engaging the local community, the tracks are thriving with fun trails for you to explore. They have a skill development section designed to help riders improve off-road cycling with rock, wood and narrow sections and a pump track with easy to intermediate difficulty levels that encourages the rider to use their upper body to 'pump' through the course. They also have jump trails for the more adventurous, all outlined in the Ku-Ring-Gai councils video linked above.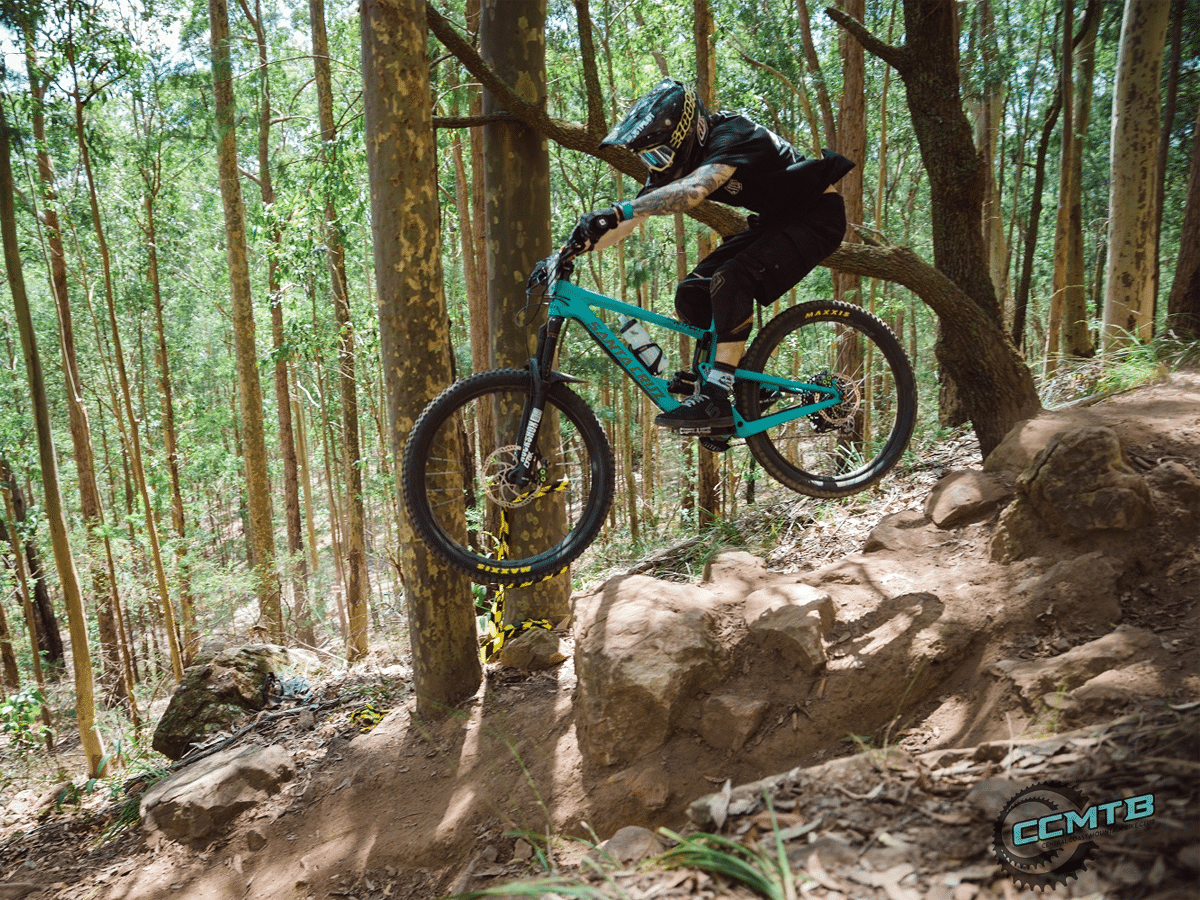 13. Ourimbah Mountain Bike Park
If you fancy a bit of a road trip, this Central Coast mountain bike park will have you glad you made the trip up the M1. These mountain bike trails have it all, from cross country tracks, downhill tracks, and some more straightforward, laid-back tracks. Most of the tracks are for more advanced riders and are designed to challenge even the best mountain bikers. There are a few rules you should know before visiting, however, and are outlined by the local trail caretakers, Central Coast MTB, right here.
General FAQs
What is the best mountain bike trail near Sydney for beginners?
The best mountain bike trail near Sydney for beginners is Lake Parramatta.
What is the best mountain bike trail near Sydney for advanced riders?
Narrow Neck Trail in the Blue Mountains is the best for advanced riders.
What is the best technical mountain bike trail near Sydney?
The best technical mountain bike trail near Sydney is Deep Creek in Narrabeen.
---
Featured Video from Man of Many