2020 Tiger Moth Camper is a Base Camp for Any Car
Having a camper doesn't mean you have to have a big rig to pull it. You can find smaller campers that will serve as a base camp for your adventures and can still be towed by your car. One such example is the 2020 TigerMoth Camper by Taxa Outdoors. This camper only weighs 900 pounds, so even the smallest cars can tow it.
You'll also like:
Sleep Better with Nemo Switchback Ultralight Sleeping Pad
Flowcamper Casper is the VW Kombi for the 21st Century
Superlite is the World's Lightest Hardshell Roof Tent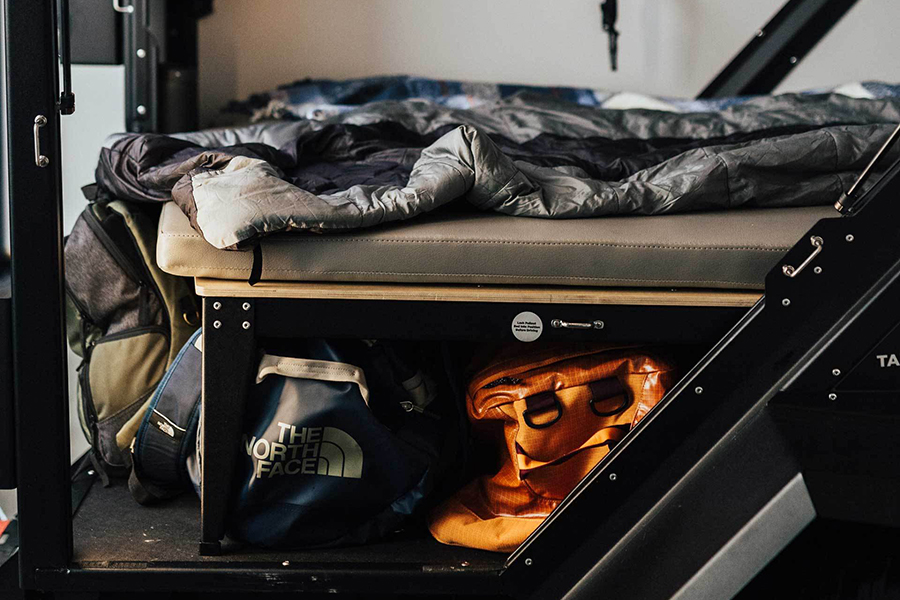 The TigerMoth Camper follows up on Taxa's popular Cricket Trailer. It offers a kitchen and play area, and has an interior that can be transformed to create a sleeping area for two adults. And that's really about it. There are no big-screen TVs or sofas that are softer than the one you have at home. This is literally a waystation for you to check-in at while you're out experiencing life. Everything about this camper is about getting you out of doors. The wing doors swing wide to give you plenty of access—to the camper and the outside. The windows also open up to create even more openness.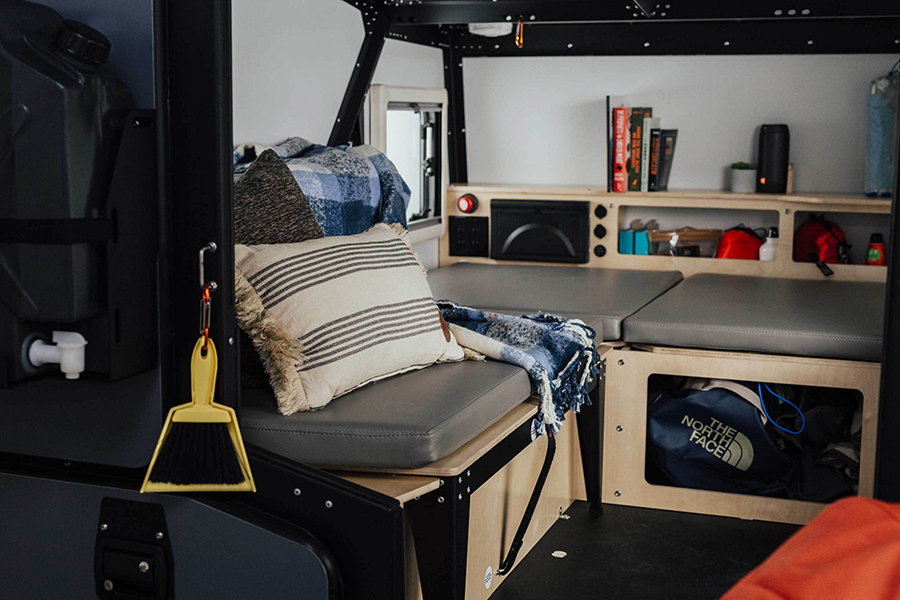 The back of the camper features a kitchen drawer pull out that comes from under the camper. This drawer can be used as a serving station for food prep and cooking. Inside, there's storage under the bed as well as a pop-up table and countertop space. There's also room for your gear in the three large cubbies, as well as in the tongue-mounted toolbox. If you need even more cargo area, the roof is designed to receive roof racks, and is strong enough to support your weight. Lighting for the camper comes via a 12-volt electrical system that also lets you run small electronics. The camper has 12 inches of ground clearance and roll son 15-inch tires, so you'll be able to get to wherever you're going regardless of how rough the road is. The TigerMoth camper from Taxa Outdoors is available now for $12,990.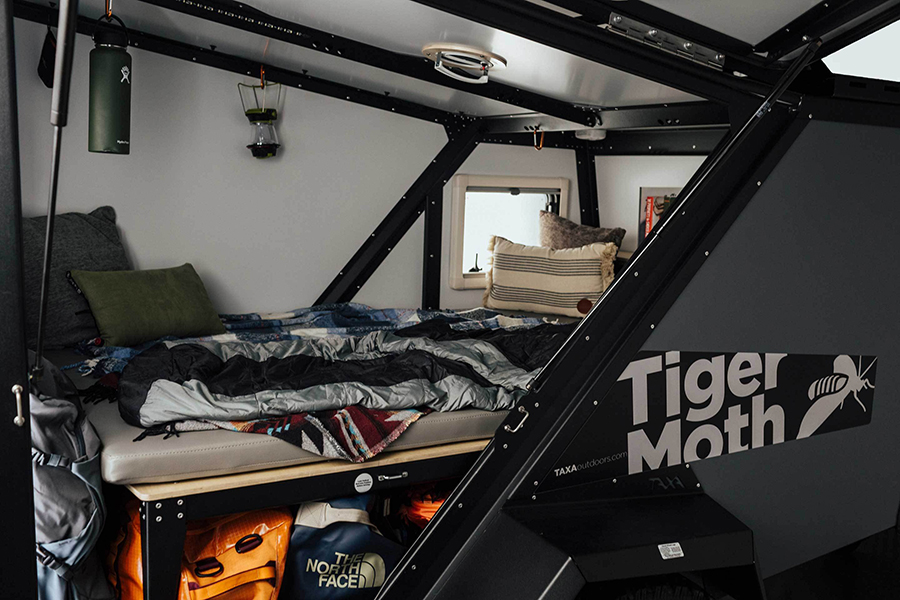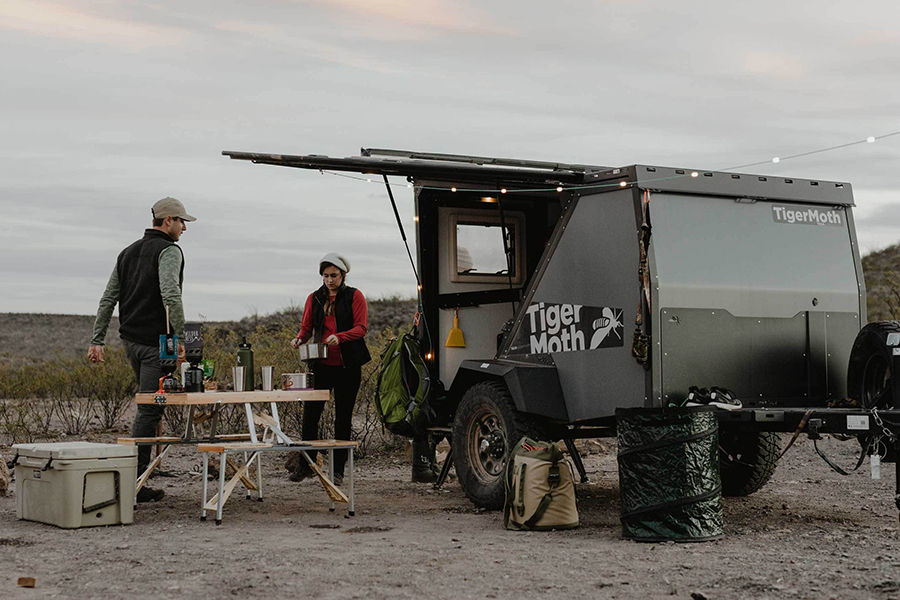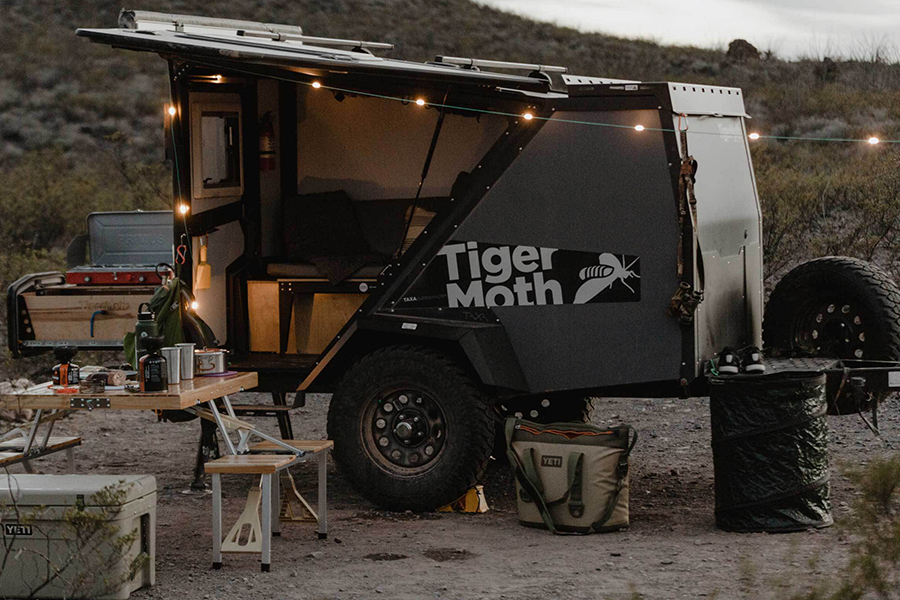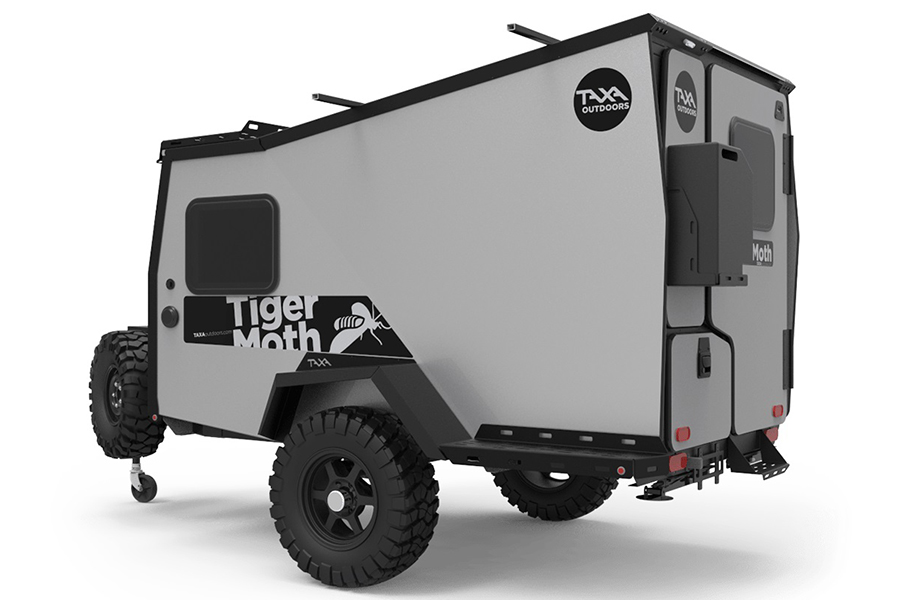 You'll also like:
Sleep Better with Nemo Switchback Ultralight Sleeping Pad
18 Best Beach Camping Spots in NSW
12 Best Swag Tents for Camping