Air Cruiser is a Self-Assembling Rooftop Tent For Any Car
Outdoor adventurers, prepare to journey to the final frontier of camping with your car. Introducing the Air Cruiser – an incredibly lightweight, self-assembling rooftop tent that will forever change how you experience the great outdoors. Boasting record-breaking cabin space and universal vehicle compatibility, the Air Cruiser is designed to infuse your camping escapades with a blend of cutting-edge tech, superior comfort, and effortless mobility.
Related: $7,000 Porsche Tequipment Rooftop Tent is for Tasteful Exploring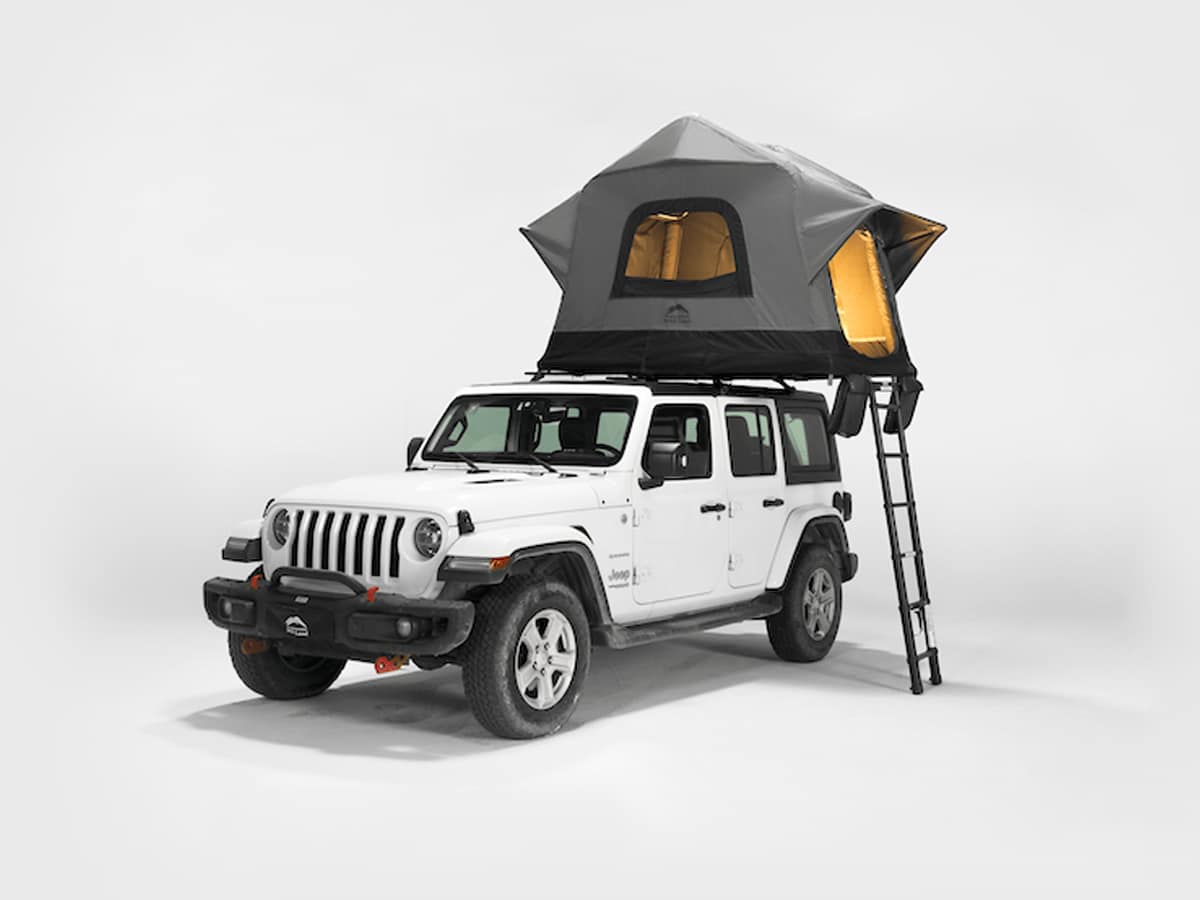 The future is here, and it's lighter than a duffle bag full of camping gear. The Air Cruiser, designed by outdoor mavens Cinch and Wild Land, has touched down with an innovative design that pushes the boundaries of traditional camping. With a stunning 57 inches (144.78cm) of headspace and tipping the scales at a mere 80 lbs (36.2874kg), this rooftop tent is set to transform your vehicle into a mobile luxury suite without impacting your fuel economy or handling.
This tent doesn't just talk the talk; it walks the walk. Whether you're a seasoned bushman or a camping newbie, the Air Cruiser is engineered to set up in seconds – no poles, no pumping, just press a button and watch your adventure unfold. Toss in the mix an integrated air pump and the perfect pressure guarantee; you've got a stress-free setup that will have you kicking back in record time.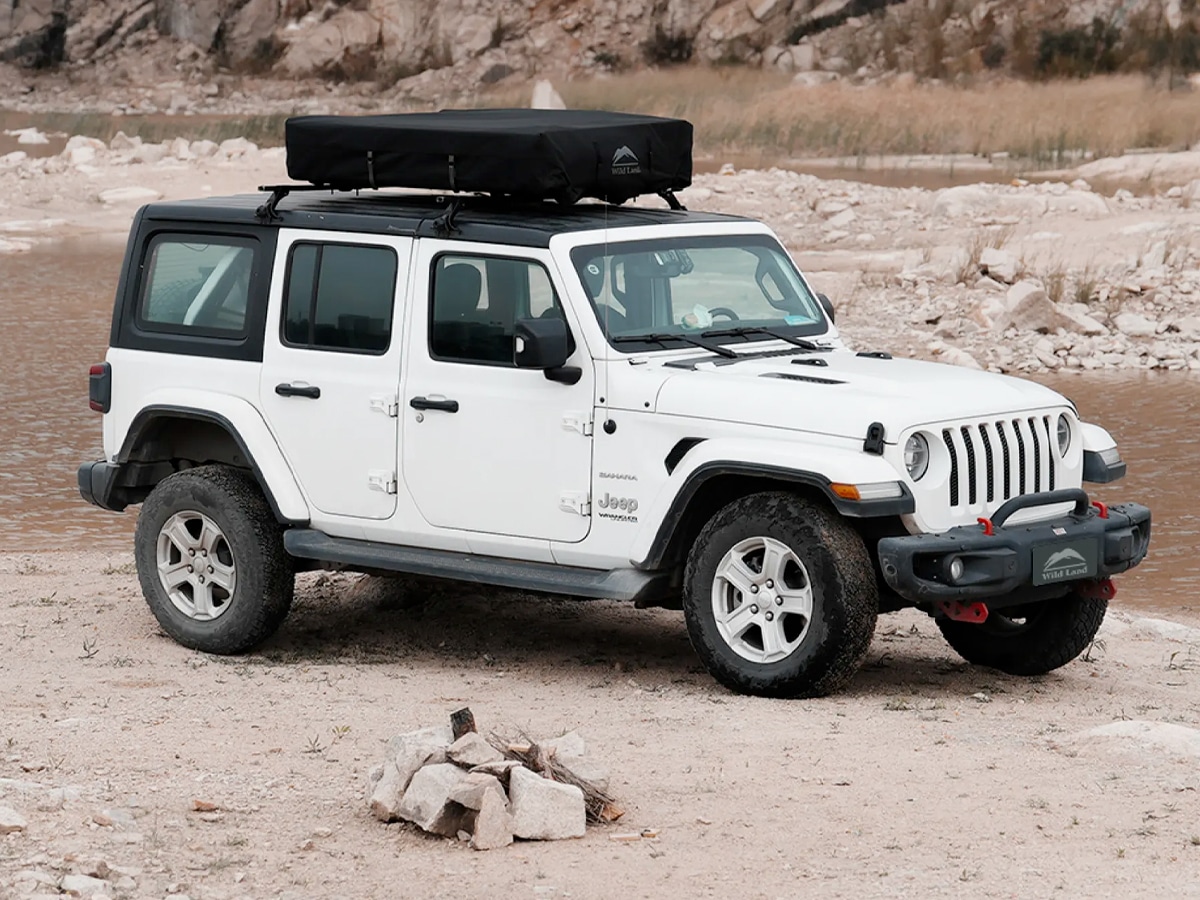 Beyond its rapid deployment, the Air Cruiser offers a panoramic spectacle to savour. Imagine immersing yourself in nature with 360-degree views, basking in natural light pouring through dual skylights, or gazing at the starlit sky from the comfort of your high-density thermal mattress. And when it's time to draw the curtains – you've got blackout options for maximum privacy. With the Air Cruiser, camping will no longer be about roughing it out but revelling in the lap of nature's luxury.
Impressive features aside, the Air Cruiser has also been put through the wringer, having undergone rigorous testing for water resistance, wind stability, noise reduction, and more. From downpours to gale-force winds, this tent stands firm, providing a secure sanctuary no matter what Mother Nature decides to throw your way.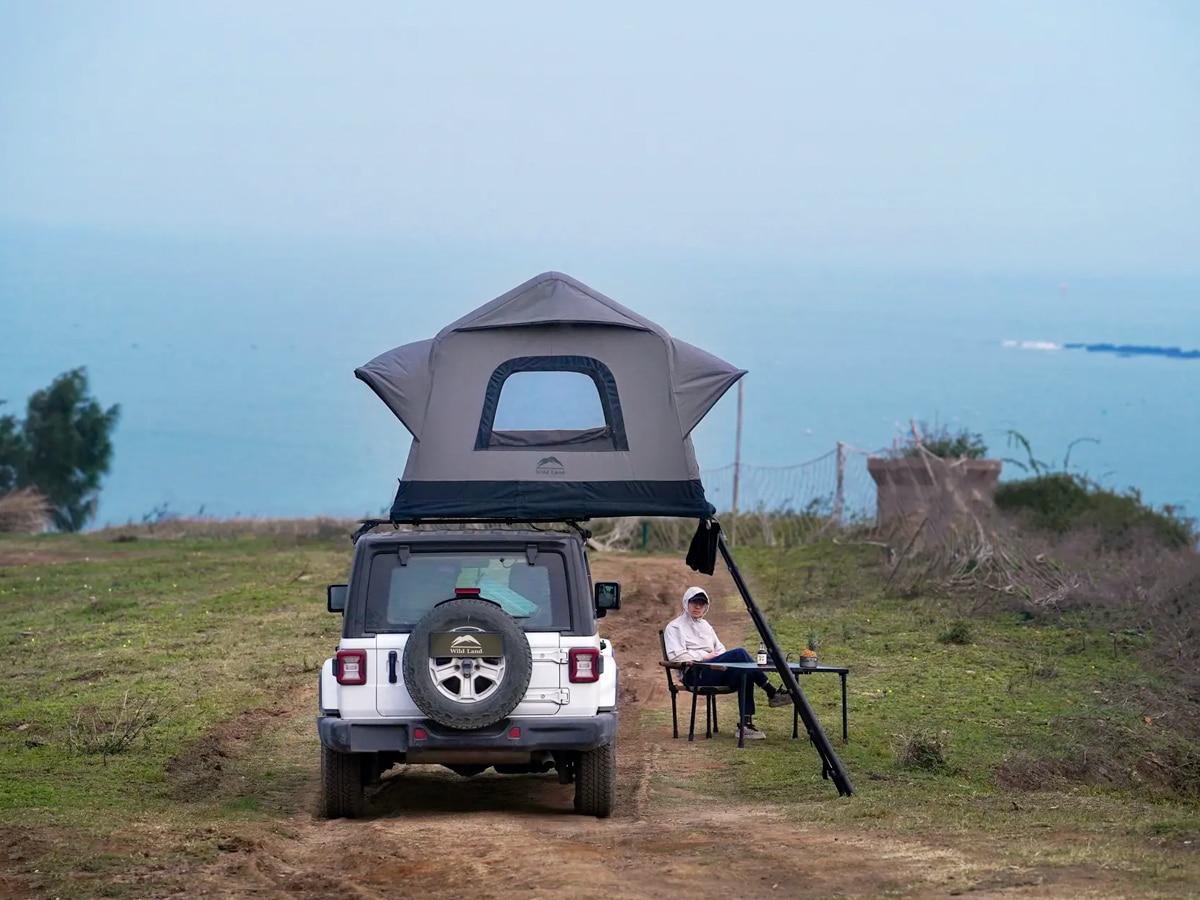 Think your ride isn't up to the task? Think again. The Air Cruiser has a knack for compatibility, fitting 99 per cent of vehicles on the road. In less than three minutes, you can transform your car into a mobile penthouse, ready to take on any adventure that comes your way.
The Air Cruiser birthed from the collaboration between Cinch, a seasoned crowdfunding team, and Wild Land, a world-renowned rooftop tent manufacturer, is currently available for backing on Kickstarter at a special offer of USD$2,199. Jake Jackson, the founder of Cinch, had this to say about their latest innovation, "We're thrilled to unveil the Air Cruiser to the world. It's among the most exciting things we've ever worked on and will truly change how people experience the outdoors."
---
Featured Video from Man of Many
---
Truly, the Air Cruiser is more than a camping accessory – it's a statement of how far we've come in melding technology and adventure, redefining the camping experience and elevating it to new heights. For those ready to embark on a new outdoor journey, it's time to ascend to the Air Cruiser. Buckle up, because rooftop camping has never looked so good.
---
Featured Video from Man of Many