10 Vintage Motorcycle Helmets For Retro Inspired Style
If you're riding a vintage motorcycle, cafe racer or retro custom, it would be a style-travesty to be seen wearing with an out of place ultra-modern looking modern helmet on your dome. On top of that, the most important thing about a helmet about a helmet is that it protects your sweet noggin from an unexpected encounter with the pavement… Or the grille of a Mack truck… Or an oak tree… Or anything more rigid than the human skull.
The second most important thing is that it should look really damned cool. It should look so cool that you don't mind dying in it. Finally, and- if I'm honest, this is the thing I appreciate most about my Italian Suomy head bucket- it keeps the wasps out of my teeth. Below are some of our favourite vintage motorcycle helmets inspired by retro style.
---
You'll also like: 
Enter the Mind of Motorcyclist
Some Lesser Known Italian Motorbikes
6 Things To Look For When Buying Your First Cafe Racer
---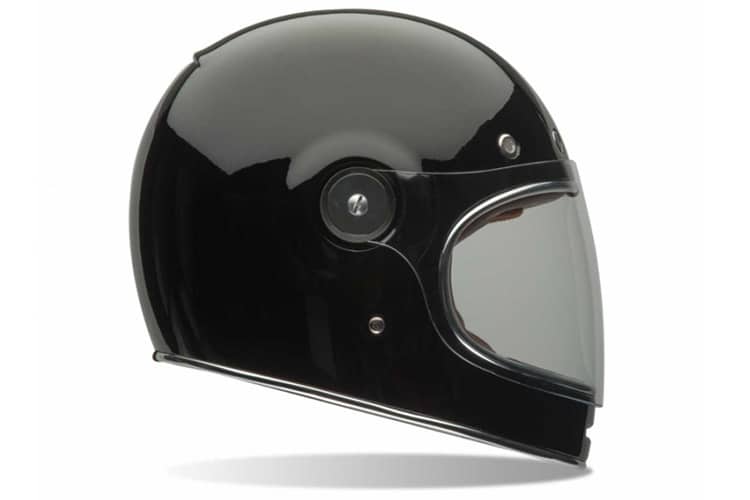 Bell Bullitt
The simple, aerodynamic and unassuming Bell Bullitt is a classic. There are no frills to come in between you and the road, figuratively speaking of course. Solid bell construction leaves no room for engineering errors.
Biltwell Gringo
If you like the kind of solid construction that only comes with a helmet with zero moving parts, this is the one for you. The full injection moulded ABS shell is stuffed full of extra thick padding that will see your brainpan safely through just about anything.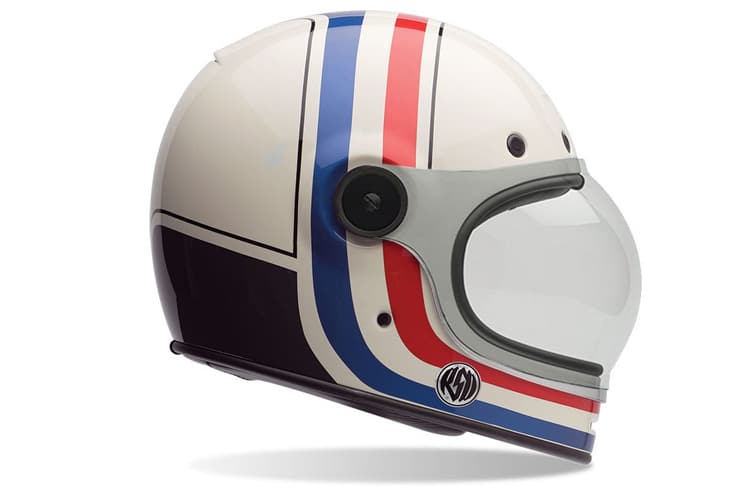 Bell Bullitt RSD Viva
With a little more flash than the Bullitt, the Bell Bullitt RSD Viva helmet is every bit as solid and simple as the original with that classic 1960s styling. The Viva pays homage to motorsport legends from days gone by.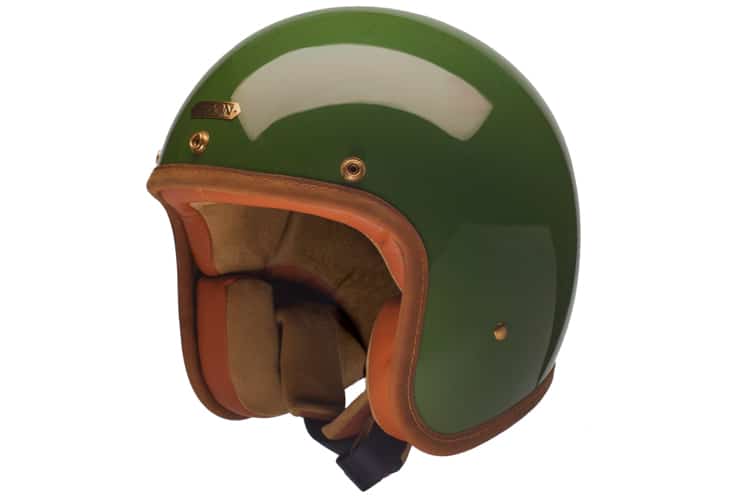 Hedon Hedonist
This series of classic and beautiful helmets are trimmed and lined in genuine leather and come in a wide variety of finishes. Whichever one you choose, choose it because you want to look like a cannonball.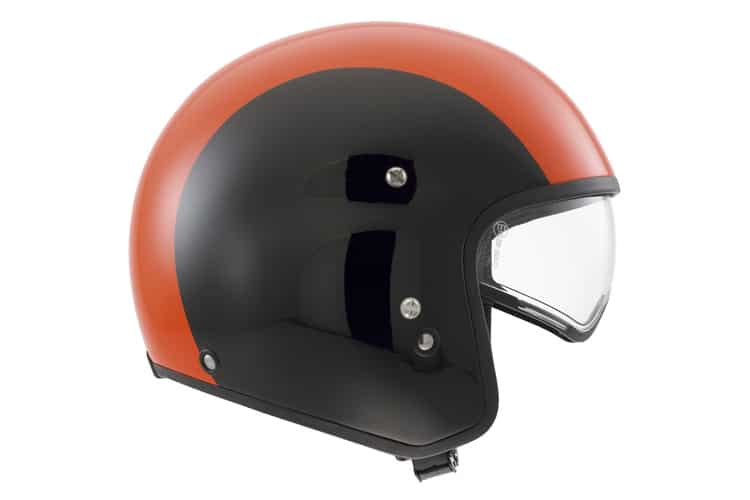 Agv Diesel Hi-Jack
Like a cross breed between the Hedon and the gear you'd see on an F-14 pilot, there's just something very intimidating about the Hi-Jack.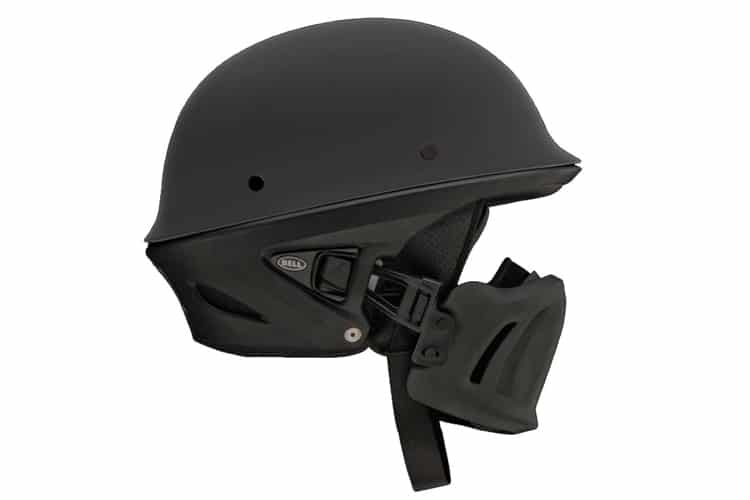 Bell Rogue
If you like a helmet that says, I'm only wearing this to keep from getting cited, and you like to look mean- this is the helmet for you. The lightweight composite shell with magnetic muzzle connections rounds out this bad boy quite nicely.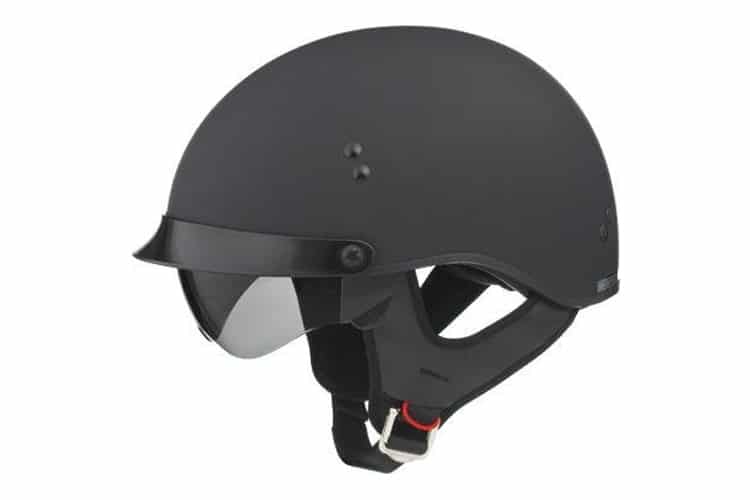 GMAX Mens GM65 Full Dress Half Helmet
Another half face lightweight, this economical full dress number is just there to look good and keep the fuzz off your back.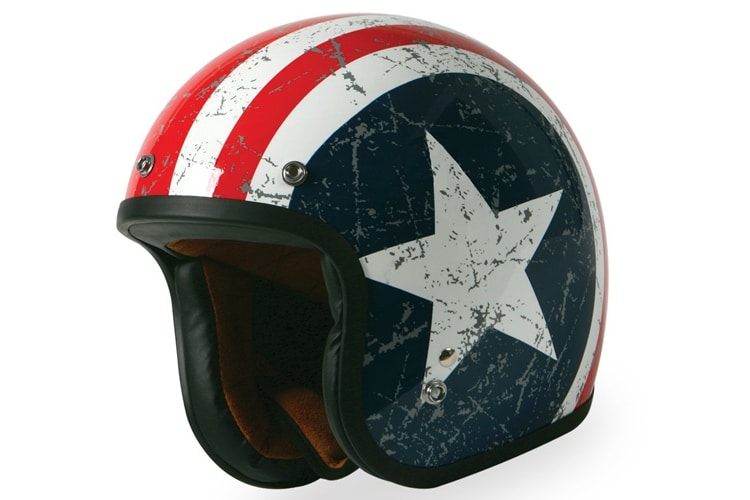 Torc Racing T50
This economy version of some of the classic helmets near the top of our list has all the classic styling you could want from a ¾ faceless anti-noggin jostling device. Fully padded and injection moulded, these come in a variety of concussion preventing awesomeness.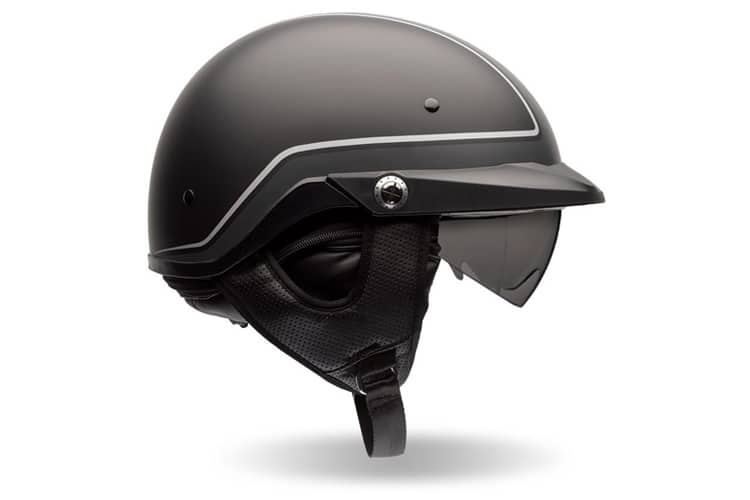 Bell Pit Boss
A somewhat more modern looking version of the GM65 Full Dress Half Helmet, this Bell halvsie is a bit more serious in the protection department with its double shell, speed dial fit system, and internal sun shade. The visor features 100% UVA sun protection, and best of all- it comes with convenient speaker pockets for use with communication gadgets- not headphones- that would be dreadfully illegal.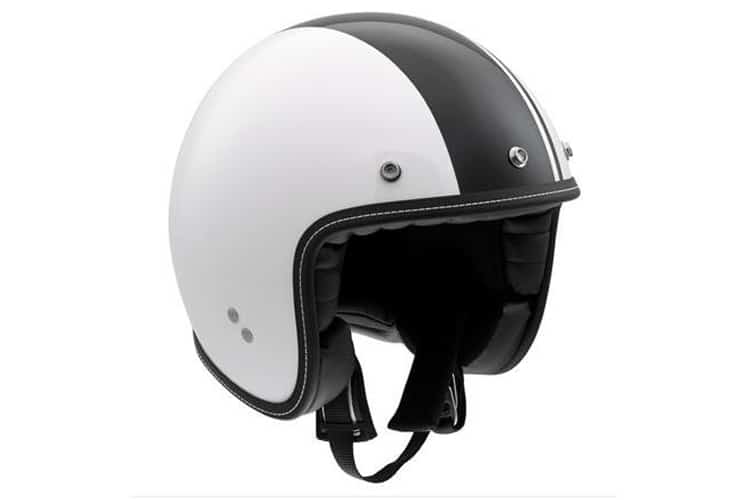 AGV RP60 Royal
Now, it doesn't get more classic- or more British for that matter- than the Royal RP60 with one great stripe down the centerline. These faceless unisex helmets are somehow massively stylish while still managing to be damned simplistic. Advanced composite fibre and the double-D retention system give you maximum protection for the cost.
---
You'll also like: 
Enter the Mind of Motorcyclist
Some Lesser Known Italian Motorbikes
6 Things To Look For When Buying Your First Cafe Racer
---