BMW Motorrad Concept Link is the Bike of the Future
BMW showed off a new concept at this year's Concorso d'Eleganza Villa d'Este, which is a vehicle design show that takes place every year on the shores of Lake Como in Italy. Some of the best concepts and design are shown off at this competition. BMW's new concept model, called the Motorrad Concept Link, is a cross between a motorcycle and a scooter. What is different about this bike is its fully-electric powertrain and its level of connectivity. This vehicle is one step towards BMW's goal of producing a futuristic, zero-emission bike.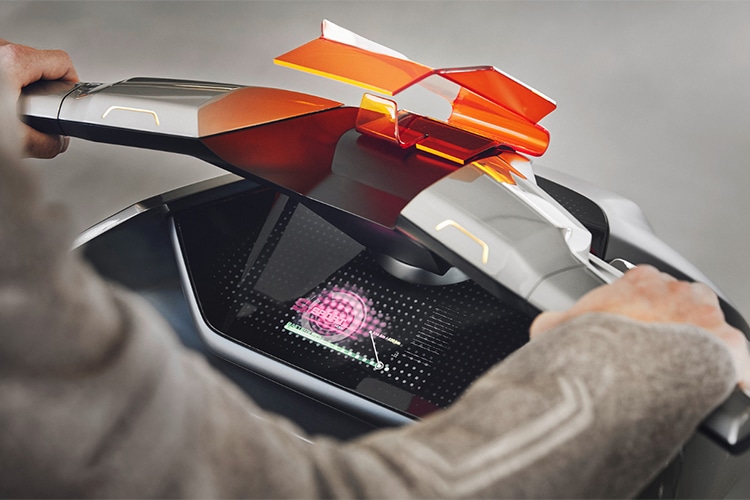 The Concept Link has a strong visual bearing of BMW's C 650 scooters, including overhanging side panels that help with aerodynamics. Orange electrical wiring and seat stitching were also incorporated into the styling.
The Motorrad Concept Link relies on an electric propulsion system. A flat battery pack is laid horizontally along the scooter's floor. The electric motor transfers power to the rear wheel through a belt drive.
This concept includes numerous futuristic touches, such as a connected jacket that is made from water-repellent wool. There are areas on the sleeves that connect to the bike's electronics. This allows the rider to control the storage access panel from their jacket.
BMW seems to think that the typical instrument panel is a thing of the past. The battery status, navigation and speed are all projected onto the windshield. On this concept, a touchscreen is located right below the handlebars, which will display a broad range of information to the driver. BMW says that the Concept Link would be able to connect with rider's calendars to be able to plan routes accordingly. It would also select suitable music for the trip.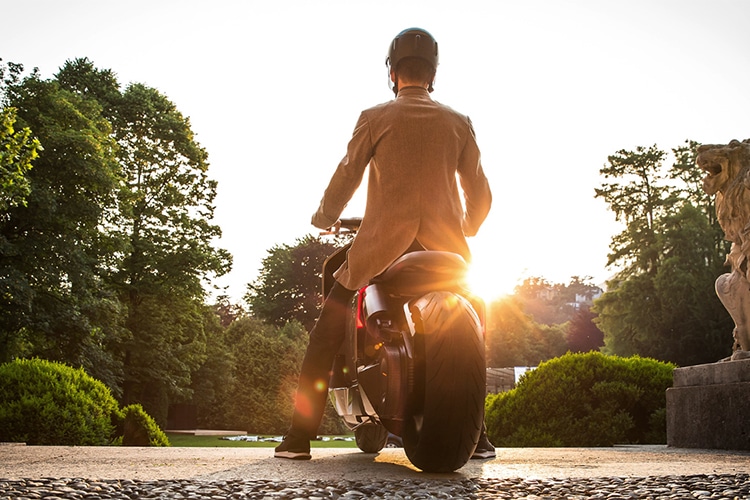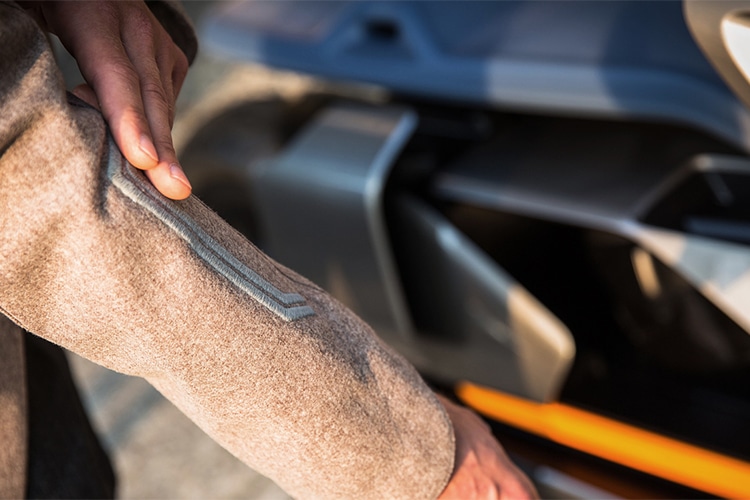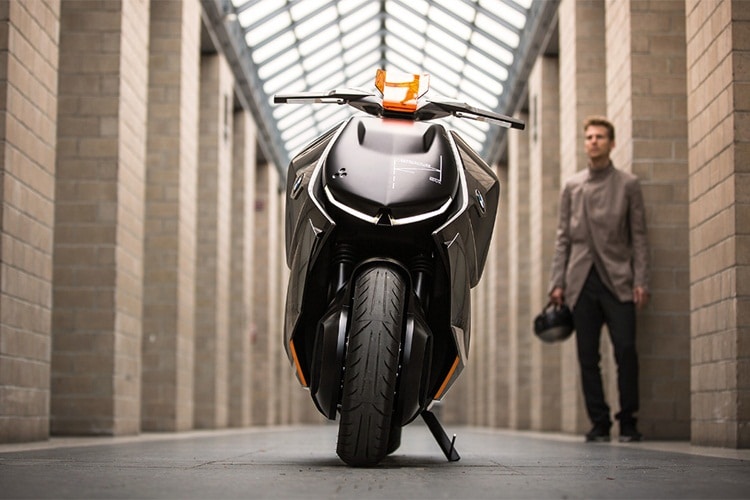 Have you subscribed to Man of Many? You can also follow us on Facebook, Twitter, Instagram, and YouTube.