A Lot of Work Went into this 1972 Chevrolet C50 Truck
Chevrolet introduced the C-series trucks in 1960, but it was 1969 when the first C50 came to market. As part of the second generation of C-series trucks, the C-50 was meant to be a commercial-grade truck, with the size and power to match. Worldwide Auctioneers in Corpus Christi, Texas, has a custom 1972 Chevrolet C50 Truck that has all the attitude of the workhorse truck wrapped up in a custom body.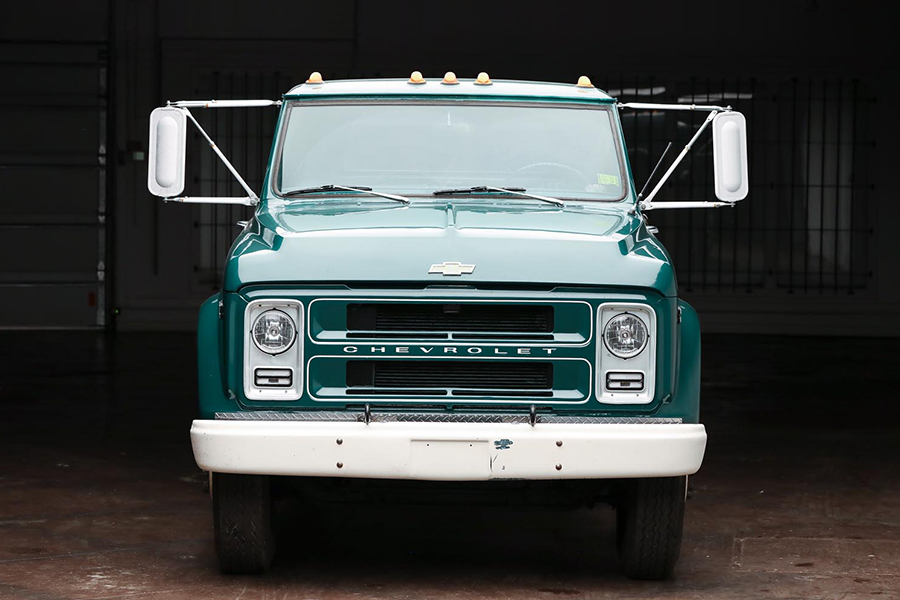 The truck's frame has been shortened by five feet in front of and five feet behind the rear wheels, making it small enough to hold a stock width eight-foot Chevy truck bed over the dually rear end. It's still a towering beast of a truck, and it has the internal guts to prove it's monster status. The C50 is powered by a 5.7-liter V8 that has been mated to a four-speed manual transmission with a two-speed rear end. The combination totals eight forward gears with a low-end set that is perfect for hauling and towing. The carburetor has been completely rebuilt and the manual choke was also restored. New belts and hoses were added as was a new master cylinder. The brake system was also recently serviced along with the rear end and wheel bearings. All that work prepared the C50 for plenty of use, with over 30,000 miles being put on the truck since the restoration.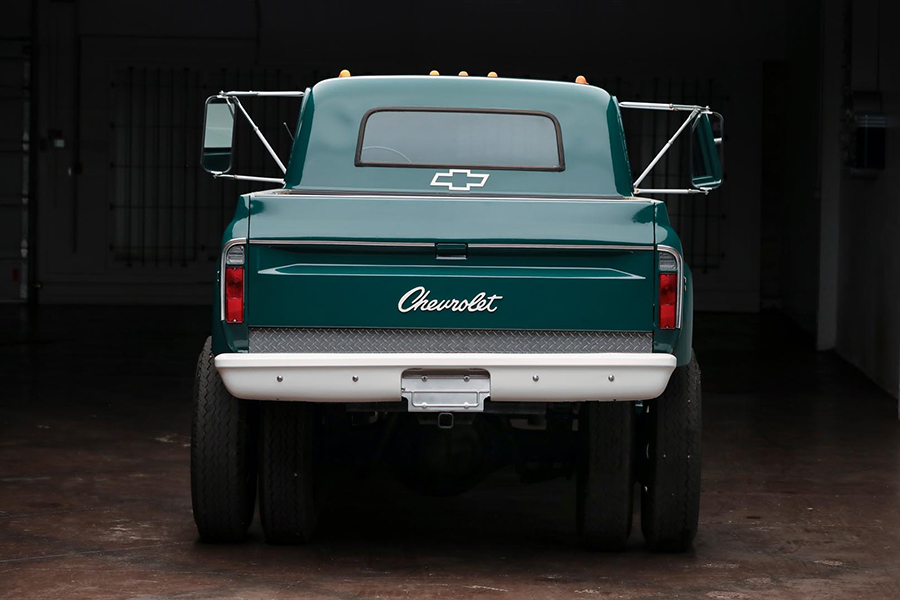 The truck was finished in teal with white accents, including the bumpers and mirrors. The interior matches the colour, and is reportedly all original. The bench, which is clad in vinyl, seats three—if you're familiar with these old, manual trucks, you'll know that the passenger in the middle will probably need to be a pretty good friend with the driver thanks to the positioning of the stick.
The truck will cross the stage of the auction on October 5, 2019, and will probably subsequently haul the stage away. There's no reserve for this truck.