CFB's 1968 Ford Bronco Vail Build is Shaken, Not Stirred
It's hard to argue that if there's a car that would represent international superspy James Bond that it would have to be an Aston Martin, but once you see Classic Ford Broncos' 1968 Ford Bronco Vail Build, you might just change your mind.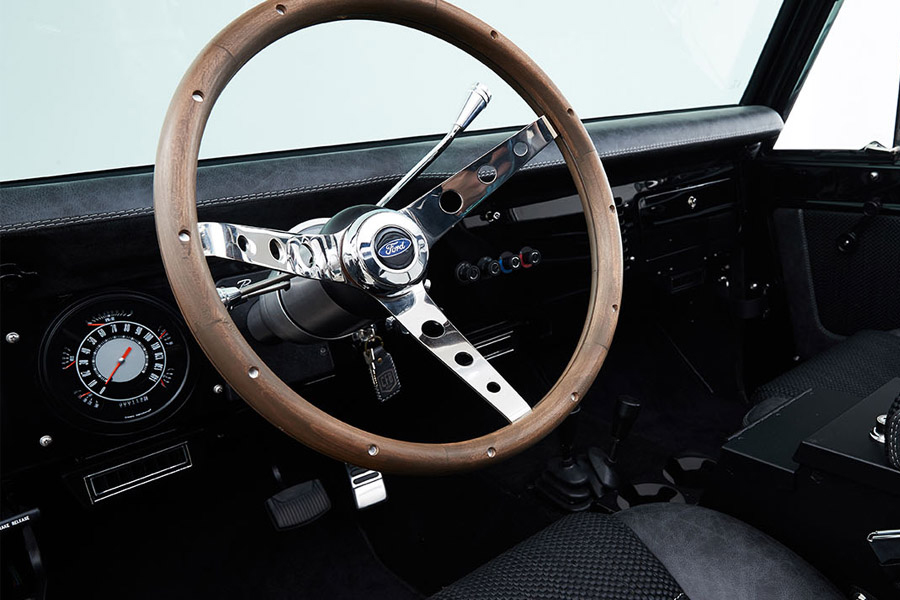 The Bronco is done in a sophisticated black on black on black color scheme. The exterior sports a stunning Midnight Onyx paint job that gives the Bronco an elegant look, as if it were headed to a high society function and it decided to break out its best attire for the event. A splash of red in the Ford logo on the grill, as a well as the dashes of colour from the turn signals and reflectors add just a hint of style to make the SUV stand out—much like Bond's red carnation boutonniere.
The colour scheme—and the sophistication—continue onto the inside of the Bronco with a Tuxedo Black over Black basketweave leather.
It's a black-tie look with a ruggedness that says this truck is ready for action at a moment's notice.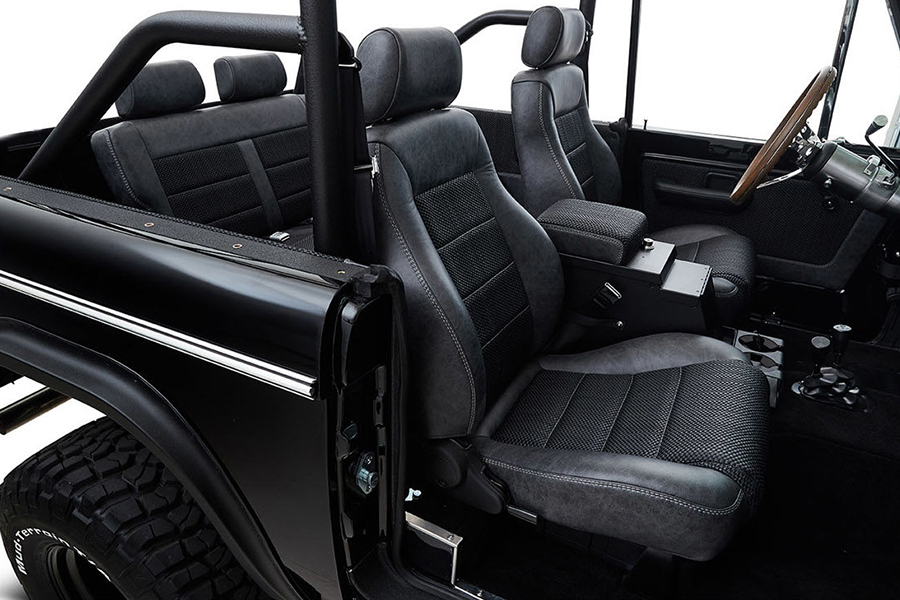 Much like the superspy, this Bronco has the muscle and skill to back up any action needed. The Vail Build sports a Ford Racing 5.0L Coyote engine that ties into a 4R70W automatic transmission. That Coyote will pump out 435 horsepower, taking the driver over just about any obstacle—much like Daniel Craig's rendition of the spy's chase scenes across rooftops and other challenges.
The Bronco also sports Wilwood disc brakes on all tires and has new steering and suspension. Plus it has a 2.5-inch lift to help this beast stand out even more.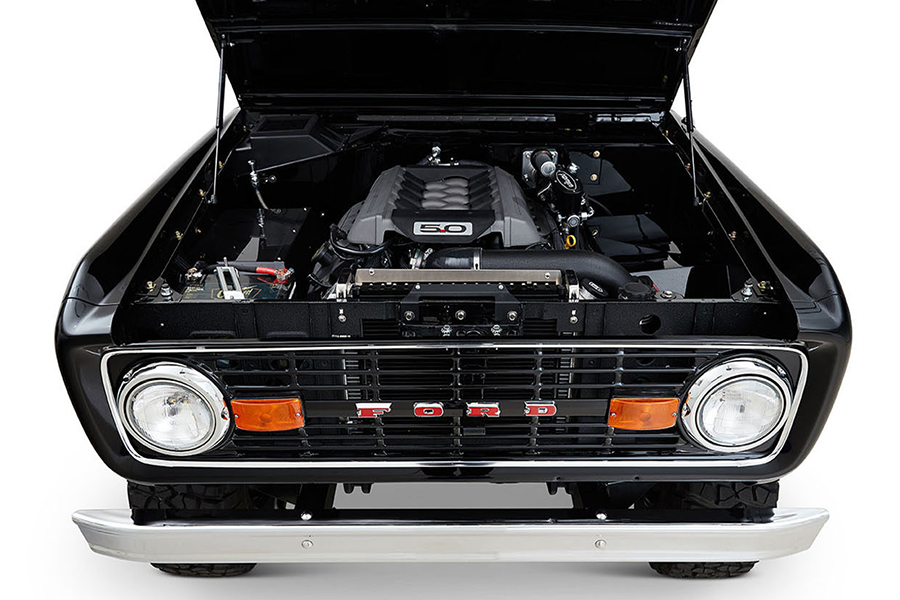 So while Bond may drive a tricked-out Aston Martin, he's best represented by the 1968 Ford Bronco Vail Build by Classic Ford Broncos for several reasons. First, while both can dress up real nice, both are also ready for any action at any time.
And while the superspy and the Bronco can fit in at a formal function, both are much more at home chasing across and over obstacles to get the job done.