The Mk1 Fiat Panda 4×4 is Having a Moment, Here's Why
The Mk1 Fiat Panda 4×4 has serious makings for an all-season weapon (don't laugh). Just the latest car to have a serious resurgence in the "oh, it's from the 1980s and looks like a tissue box?" movement, the humble Italian has become the talk of the town for collectors who can't help themselves but jump behind the wheel of a quirky old nugget. We're so confused by the resurgence that we couldn't help but give our two cents and unpack everything you need to know about the Mk1 Fiat Panda in the process. Are we experts in the matter? Absolutely not, but we can pick a cool thing when we see one.
Everything You Didn't Need to Know About the MK1 Fiat Panda
Where Did They Get the Name?
The first bit that caught our eye was the name 'Panda'.
You're probably thinking, "Why on Earth would the Italians name a vehicle after a chubby bear that sits down all day and eats Bamboo?".
In actual fact, Fiat named the vehicle after Empanda, the Roman goddess of "Rustics". It gets better still, the World Wildlife Fund wouldn't let them use the name until they made a significant donation. So what did Fiat do? They wrote the cheque on the bonnet of an actual Fiat Panda (source).
Related: Exploring the Central Coast's Best Hidden Lookouts With Land Rover Defender 90.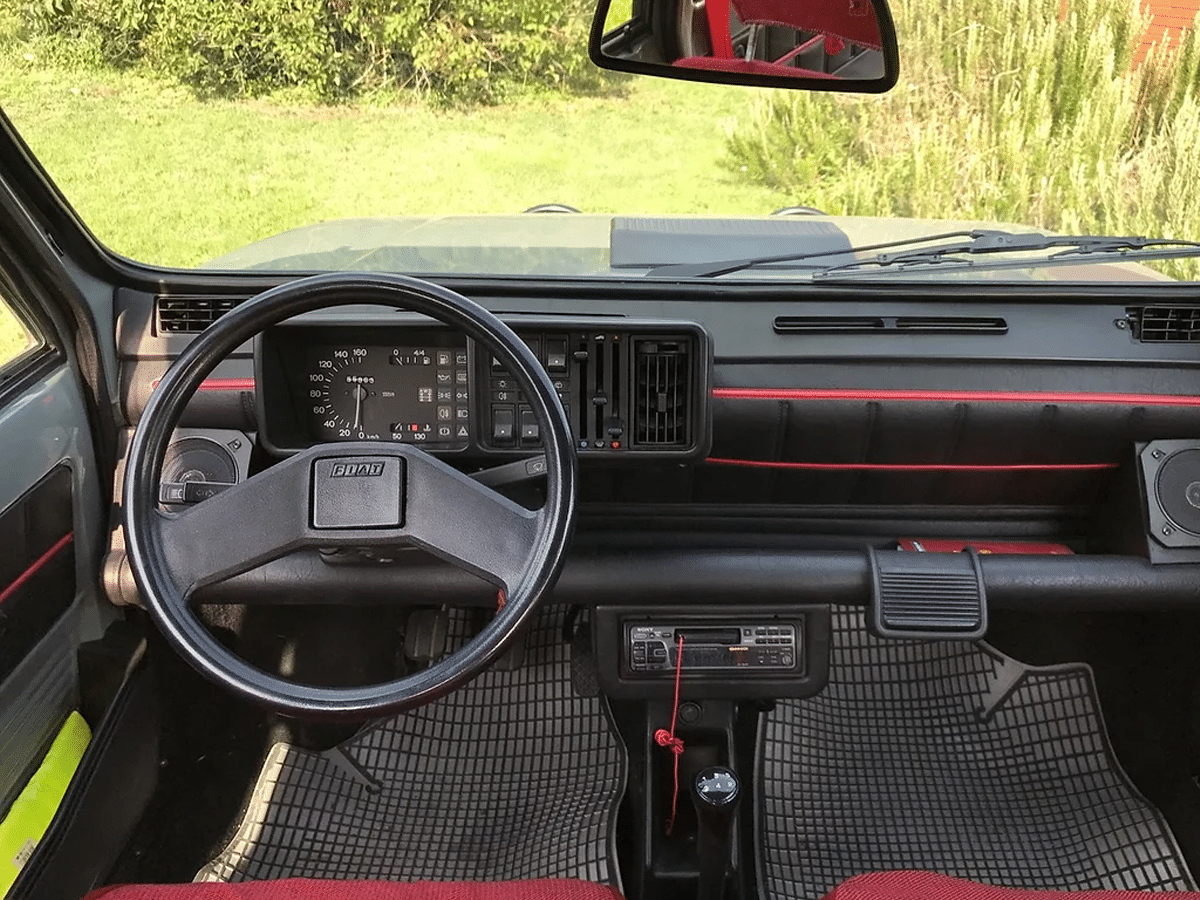 You Call that Design?!
First introduced in 1980 as an econobox with wheels, the MK1 Fiat Panda (originally named Type 141) had a design brief from Fiat CEO Carlo De Benedetti that essentially asked for a 'container' with wheels (a similar design approach to the Citroen 2CV of Renault 4). Not only did Benedetti ask for a container on wheels, but he wanted the cargo area to 'accommodate no less than two 50-litre wine demijohns, along with a full complement of passengers.
The results speak for themselves really, the Panda is a spectacularly boxy vehicle with a mostly flat floor and a high roofline for upright seating.
Was it worth it in the end? By the time Giugiaro and Mantovani completed the design for its deadline on the 7th of August 1976, they found out Benedetti had left Fiat. All in all, the pair spent 15 days designing the Panda and the features speak for themselves.
---
Featured Video from Man of Many
---
Seven-position adjustable rear seat that could fold flat into a provisional bed, a V shape to support awkward loads, or be removed altogether.
Support railing up front below the steering wheel that extends to the passenger side and transforms into a storage pocket (or giant ashtray).
280 litres of cargo volume within the trunk area and up to 1000 litres with the rear seat removed.
Rear-view mirror with no day/night adjustment and fresh air ventilation oriented solely for demisting the windshield.
Completely flat glass windows.
The cherry on top was Luigi Maglione, Fiat's marketing strategist reaction. He was said to be "perplexed" when first seeing the interior design, suggesting the interior "was missing." Fiat's new CEO, Nicola Tufarelli clarified that the rustic interiors were in fact the final design, ready for launch (source).
Related: Exploring the Central Coast's Best Hidden Lookouts With Land Rover Defender 90.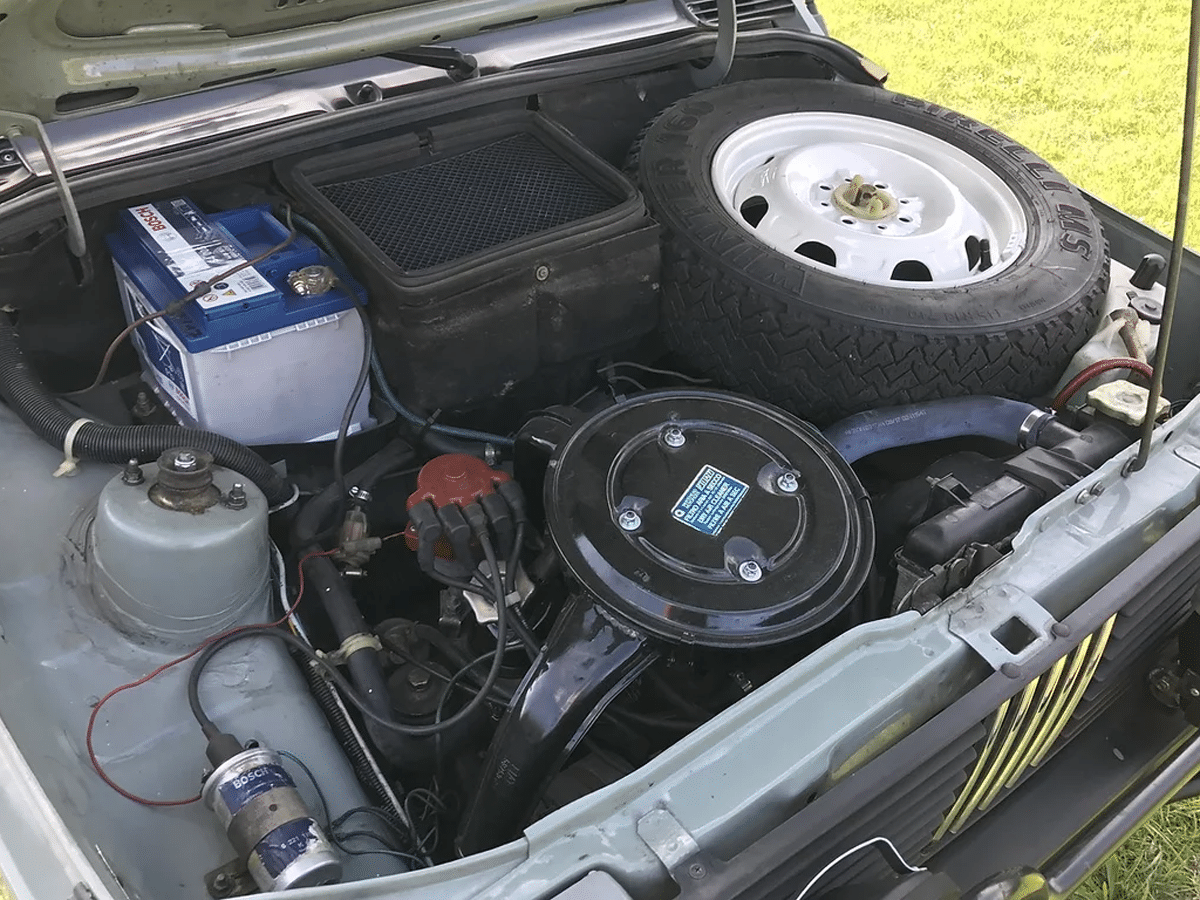 What's Under the Hood?
Well, as you can see from the picture above, a full-size spare tire for one, but outside that strange oddball, the engine lineup went like this.
Fiat Panda Gen 1 Mk1 Engine Options
Panda 30 with longitudinally-mounted air-cooled 652 cc straight-two-cylinder engine from the Fiat 126.
Panda 34 with an 843 cc water-cooled unit.
Panda 45 with transversely-mounted water-cooled 903 cc four-cylinder from the 127.
Fiat Panda Gen 1 Mk2 Engine Options
Panda 30 with longitudinally-mounted 769 cc (34 PS) water-cooled four-cylinder unit.
Panda 45 with transversely-mounted 999 cc (45 PS, 50 PS (37 kW) in the 4×4) unit.
Panda Elettra (1990) offered a fully-electric powertrain of 23.8 bhp (17.7 kW) with the rear seats replaced by batteries.
So what's the best spec Mk1 Panda you can get your hands on? We have a soft spot for the Panda 4×4 – it's why we wrote this love letter – and in our eyes, it's the Panda to have. Originally launched in June 1983 the Panda is powered by a 965 cc engine with 48 bhp (36 kW) by way of the Fiat 100 series engine. Sporting a manually selectable ultra-low first gear many speculate this to be the first transverse-engined vehicle to have a 4WD system. A solid rear axle with leaf springs is about as close as you get to a proper 4wd, however, it's charming with its little bonnet scoop and knobby tires isn't it?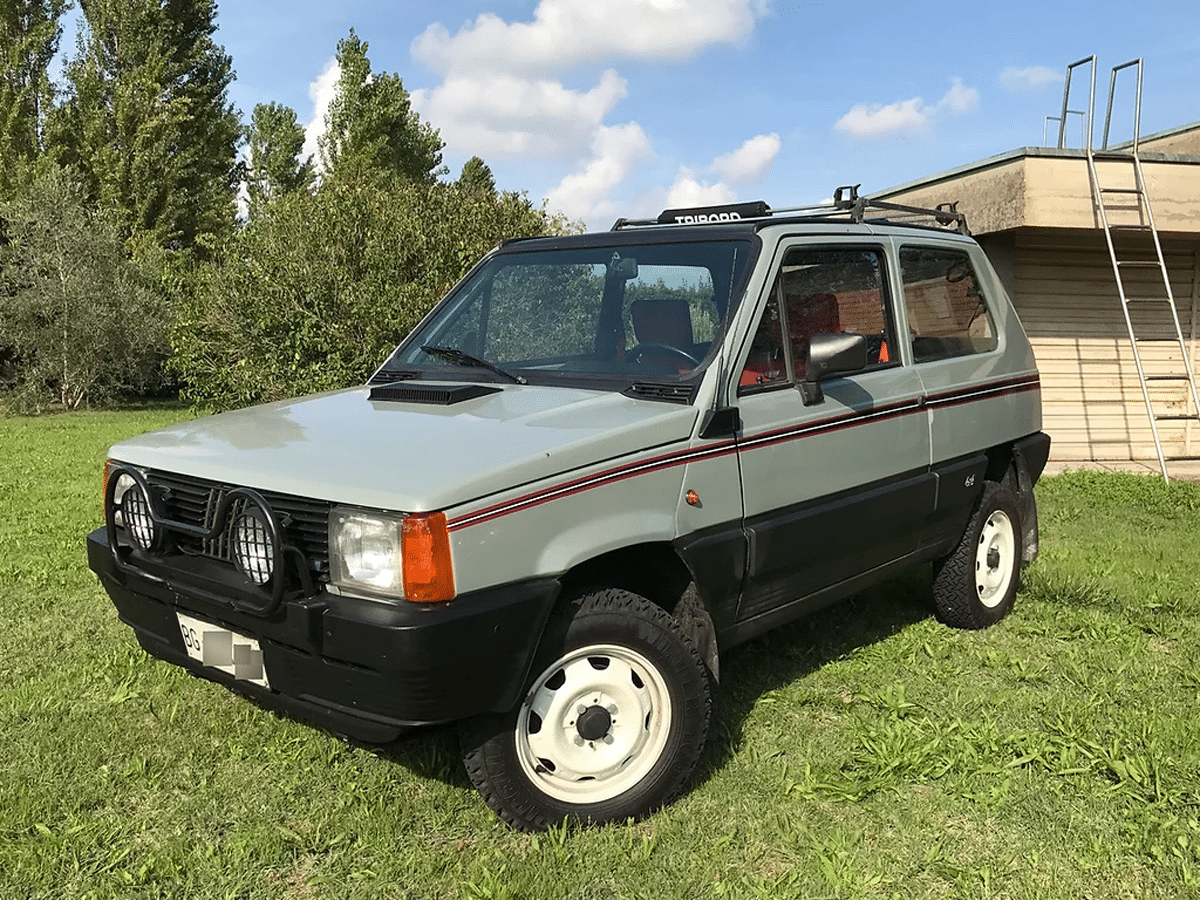 So You Want a Mk1 Fiat Panda?
Join the club.
While the selection in Australia is rather thin and virtually non-existent, importing is always an option so let's check out some Fiat Panda 4×4's currently for sale on classic-trader.com for reference.
Prices for Mk1 Fiat Panda 4x4s vary greatly with fully restored examples sitting around $20,000 AUD and lesser models fetching around $10,000 AUD (before import costs, taxes, etc.).
Our pick of the bunch has to be this Red number (in the feature image) that's been fully restored "to the smallest detail". It ticks the boxes from a technical standpoint with the big-block 965cc engine packing 36kW matched with a manual transmission. Red over black interior is always a stylish option and those little driving lights and knobby tires give this one some serious character. The seller states they can ship the car all over the world… hmm.
We'd be remiss not to mention the legends at gulfblue.it who have become known in the Fiat Panda scene for their work in restoring these vehicles (alongside Porsches, Lotus, Lancia, and just about every enthusiast brand you can think of). If you're interested in restoring (or purchasing) a perfect Panda then these are the guys to speak with. The vehicle pictured throughout this article is a Special 1985 "Nuova Panda 4×4" Edizione limitata in Alpi Green with a black vinyl roof and white wheels. While it's now sold, Gulfbleu state this is one of the rarest versions of the Panda 4×4, and with just one owner up to March 2017, it's a special vehicle to look over.
You'll also like:
---
Featured Video from Man of Many