$50,000 Monarch Tractor is Fully-Electric and Completely Autonomous
If we're moving forward into a world where everything is electric in order to better protect the environment, then there is one area where we need some extra consideration. Agriculture relies on diesel engines in the tractors and other equipment that they use to plant, manage, and harvest the crops they grow. While the numbers of electric cars, trucks, and SUVs continue to accumulate, somewhere along the line, we're going to have to address agriculture. And Monarch has with its electric tractor.
You'll also like:
Aptera Paradigm Plus 3-Wheeled EV 'Never Needs Charging'
Car Wash Worker Accidentally Totals Football Star's $500,000 Ferrari
Cadillac is Building a Fully-Autonomous Flying Air Taxi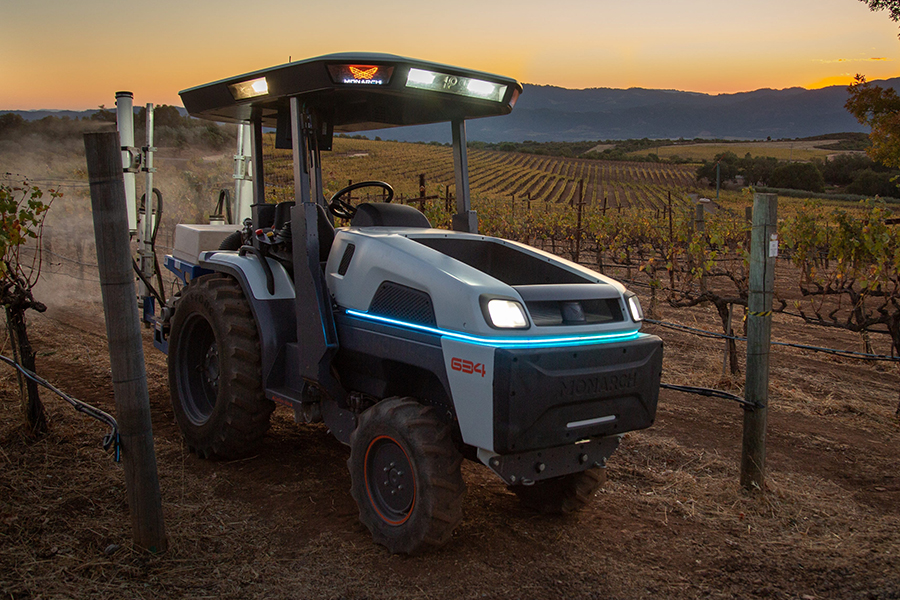 Based out of Livermore, California, Monarch claims to have created "the world's smartest, fully electric, autonomous tractor." The company goes on to state that such a tractor could save the average farmer around $45 a day in fuel alone, and then there's the labour savings as well. But can an electric tractor stack up against the powerful engines in a traditional diesel tractor?
Monarch's electric drivetrain produces 40 continuous horsepower with a peak power in short durations reaching 70 horsepower. And as is the case with electric motors, the torque is double that of a conventional tractor, says Monarch. The electric tractor also connects to PTO implements such as mowers and ploughs, and it can even act as a generator capable of supporting a welder. All that in a tractors with a small enough footprint to navigate vineyards and other crops placed closely together.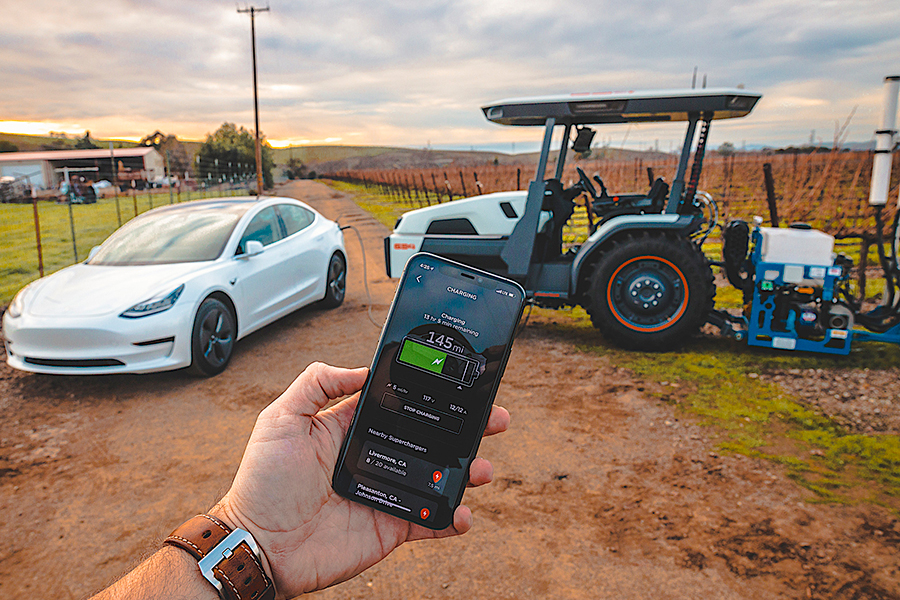 The Monarch Electric Tractor offers over 10 hours of operation and can be recharged in four to five hours. Fully juiced, the tractor has a lift capacity of 2,200 pounds on its three-point hitch. It also boasts four-wheel drive as an option. And then there's the autonomous feature.
Human operators can control it using gestures when it is moving at low speeds, and it can recognize humans and livestock. And as long as we're talking about savings for a farmer, then we need also mention the base price of USD$50,000—a far cry less than its bigger, diesel competitors.
You'll also like:
Aptera Paradigm Plus 3-Wheeled EV 'Never Needs Charging'
Car Wash Worker Accidentally Totals Football Star's $500,000 Ferrari
Cadillac is Building a Fully-Autonomous Flying Air Taxi