8 Best Adventure Touring Motorcycles
In the realm between sport bikes and dirt bikes, the best adventure touring motorcycles find their groove. Equipped with stronger frames, larger tank sizes, purpose-balanced tires and a range of utilities, these swift stunners can handle paved and non-paved roads alike. They can also drive long distances before needing to refuel, making them good for the long haul. In other words, top adventure touring bikes are steady, sporty, sturdy, rife with features and always ready to roll–at least the good ones are.
Like any given adventure, no two adventure motorcycles are exactly the same. To further complicate matters, "adventure touring motorcycles" usually denote bikes that are better suited for the dirt than the road (though still quite capable on both). There's also some debate among experts as to what even qualifies as an adventure motorcycle in the first place, since a number of brands are all too happy to throw out the term even when it doesn't apply. Nevertheless, the choicest examples easily live up to the hype, ably earning a spot on our list below. Here are the Best 8 Adventure Touring Motorcycles. Don't forget your helmet.
This article is part of our On the Road series.
---
You'll also like:
Putting the Zoom, Zoom Into an Awesome Aussie Road Trip with the Mazda MX-5 RF
1967 Hodaka Ace 100 by Utopeia Moto Co. is More Spirit Quest than Motorcycle
Death Machines of London Airforce Motorcycle is the Devil's Own
---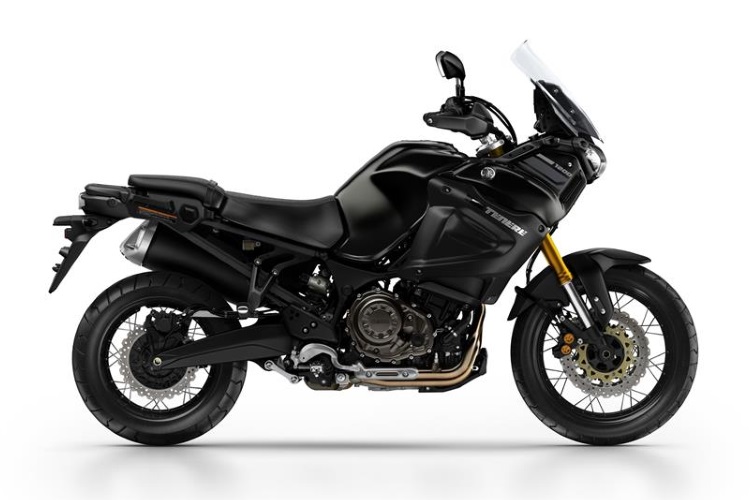 Yamaha XT1200Z Super Tenere
While not necessarily synonymous with adventure bikes, Yamaha still churned out a classic with the Super Tenere. Bolstered by six-speed transmission, advanced fuel injection, top traction control and a compact two-cylinder engine with eight valves, this Yamaha touring bike is a genuine champion, on-road and off. It's also quite comfortable to say the least.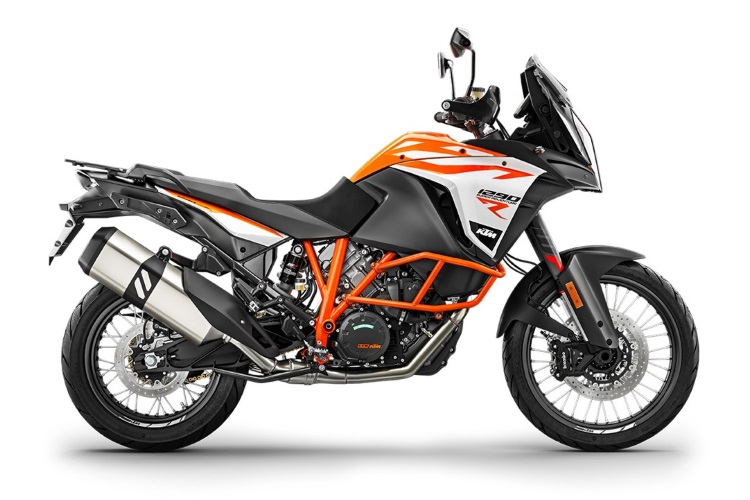 KTM 1290 Super Adventure R
One of the best adventure touring motorcycles money can buy, the KTM 1290 Super Adventure R is an off-road beast that retains plenty of steadfast traction on pavement. Equipped with a 1301cc engine that's good for 148 hp, the adventure motorcycle delivers pure power in essentially any terrain. Additionally featured is top shelf suspension and adjustable fuel mapping.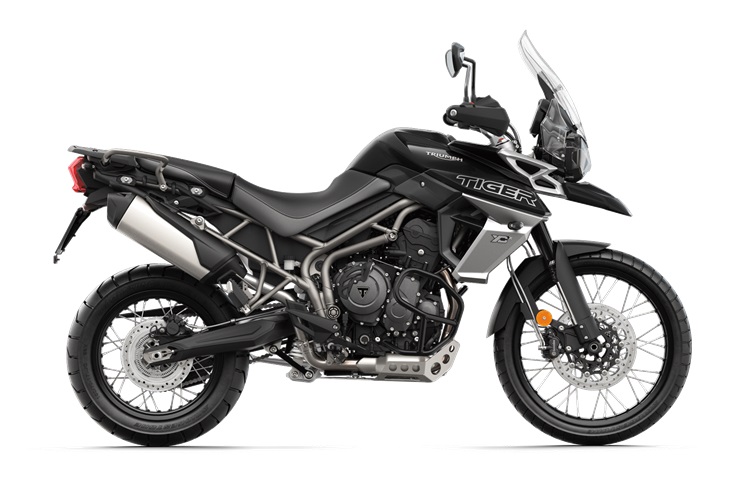 Triumph Tiger 800 XCx
Touting a triple-cylinder engine and lightweight architecture, the Triumph Tiger 800XCx is ready for any adventure you can throw its way. Expect up to 95 hp and 58 ft-lbs of torque from this steady stunner, which includes ABS, traction control and an 'Off-Road Pro' riding mode for all those crazy excursions off the beaten path. One of the best looking adventure touring bikes on the market.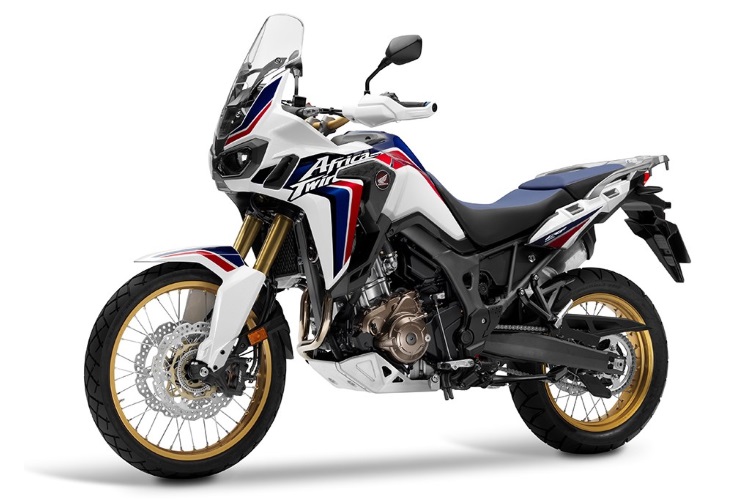 Honda Africa Twin
Adventure Motorcycles don't get much better. One look at the brilliant Honda Africa Twin and you're already in love. Lurking behind that tight, eye-catching chassis are some impeccable performance metrics and plenty of power. This top adventure touring motorcycle cranks out 94 hp at 7500 rpm by way of an 8-valve parallel twin motor. Throw in some desirable ground clearance and a formidable suspension system, and you have an adventure bike that conquers dirt and pavement alike, making it at home crossing the Simpson desert or cruising down George St. This adventure bike from Honda – a brand synonymous with quality and reliability – is an adventure motorcycle for the dedicated enthusiast.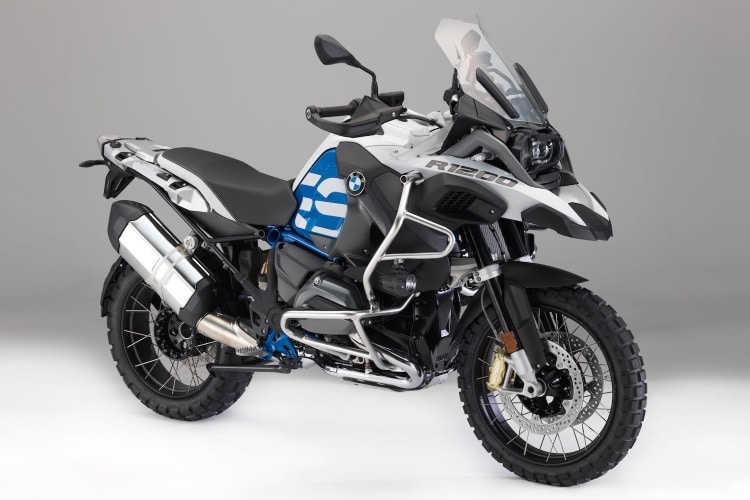 BMW R1200 GS Adventure
Making good on its name, the BMW R1200 GS Adventure delivers a whopping 125 hp and epic 400-mile range. That's joined by adjustable ABS, supreme traction control and a beautiful body that epitomises the brand. Dynamic, powerful and highly functional, this top adventure motorcycle is the stuff that high-speed dreams are made of. Plus, who would argue with a BMW?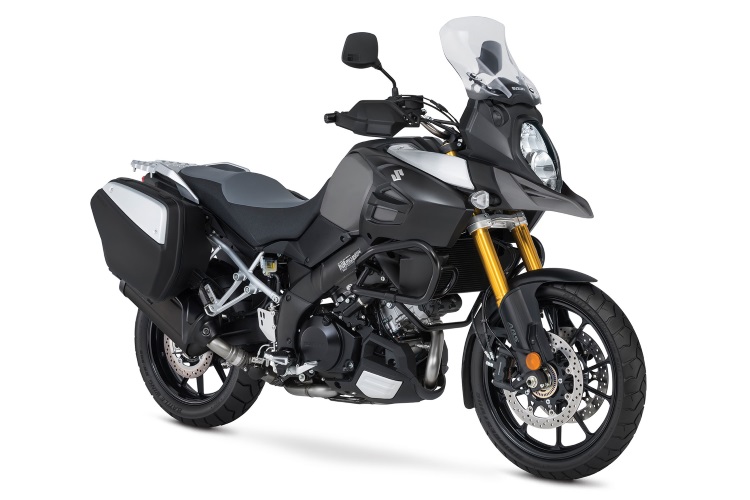 Suzuki V-Strom 1000 ABS
One of the best adventure motorcycles for its price range, the Suzuki V-Strom is pretty much everything you want it to be. In spite of its approachable price point, the bike still delivers pretty of prime tech, including ABS and two-stage traction control. Oh, and did we mention the four-stroke, liquid-cooled 1037cc 90-degree V-twin engine? Or the new five-axis Intertial Measurement Unit, which communicates with the Motion Track Anti-Lock and Combined Brake system? Yeah, this baby is stacked. Take the bike literally anywhere, and expect it to perform admirably. It is one of the best off-road touring motorcycles, without blowing your budget or compromising on-road performance.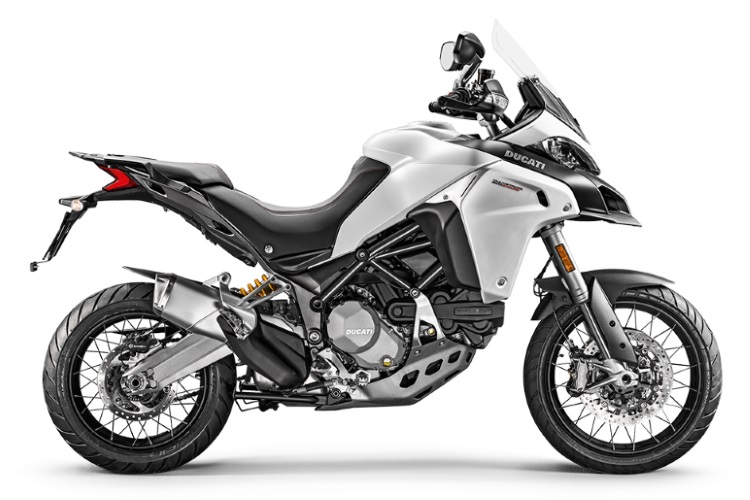 Ducati Multistrada 1200 Enduro
The Ducati Multistrada 1200 Enduro is more or less like something out of an enthusiast's wildest fantasies. The bike's 1198cc V-twin engine–which generates a mind-boggling 152 hp–is just one among its many selling points. Also included are drool-worthy features like ABS, four different ride modes, dual spark ignition, and semi-active suspension. Put it all together and you get one sleek, compact, cutting-edge adventure bike.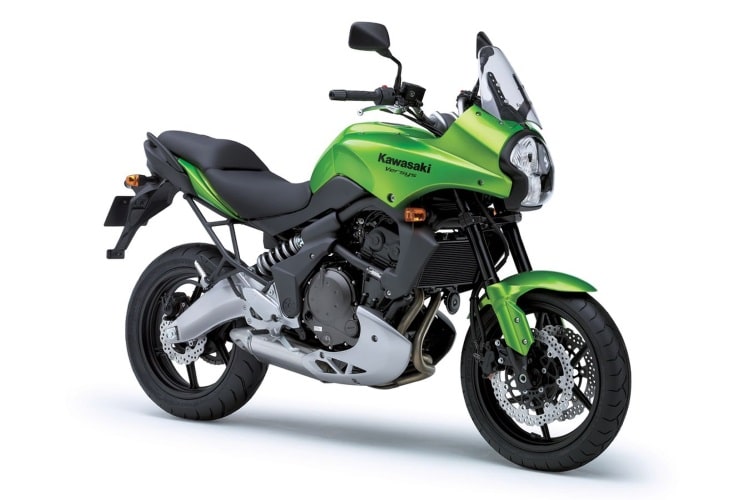 Kawasaki Versys
For those long-distance road journeys, the Kawasaki Versys duly abides. Slim, upright and versatile, the popular adventure touring bike hosts a 649cc parallel-twin engine, an adjustable windscreen, and steadfast suspension. Stick to the pavement and you'll never be disappointed, while your mileage may vary on off-road terrains. Some experts call this an adventure-themed bike instead of a legitimate adventure motorcycle. Nevertheless, there are far worse ways to commute to work or embark on a road trip. Sealing the deal is an affordable price point.
This article is part of our On the Road series.
---
You'll also like:
Putting the Zoom, Zoom Into an Awesome Aussie Road Trip with the Mazda MX-5 RF
1967 Hodaka Ace 100 by Utopeia Moto Co. is More Spirit Quest than Motorcycle
Death Machines of London Airforce Motorcycle is the Devil's Own
---
Have you subscribed to Man of Many? You can also follow us on Facebook, Twitter, Instagram, and YouTube.