Air Jordan Legend Tinker Hatfield 'Portlandizes' a Custom Motorcycle
Shoe hounds will easily recognize the name Tinker Hatfield. The Nike legend is responsible for many of the designs that made the shoe company the giant that it is today. On the other hand, motorcycle fans won't necessarily recognize Hatfield's name—at least not for any work in the motorcycle world. All that's about to change. The man famous for Air Jordan designs has lent his skills to the creation of a custom motorcycle. The electric motorcycle received the Tinker Hatfield treatment, and the colors, designs, and build of the bike are sure to make Hatfield a motorcycle legend as well.
You'll also like:
Dotto Creations' CX500 Isn't Like Any You've Seen Before
Triumph Gets Adventurous with Sub-$10k Tiger Sport 660
'No Time to Die' Apparently Took So Long, Triumph Released a Second Bond Bike
'One-of-a-Kind' Praga ZS 800 Motorcycle Debuts With Unbelievable Price Tag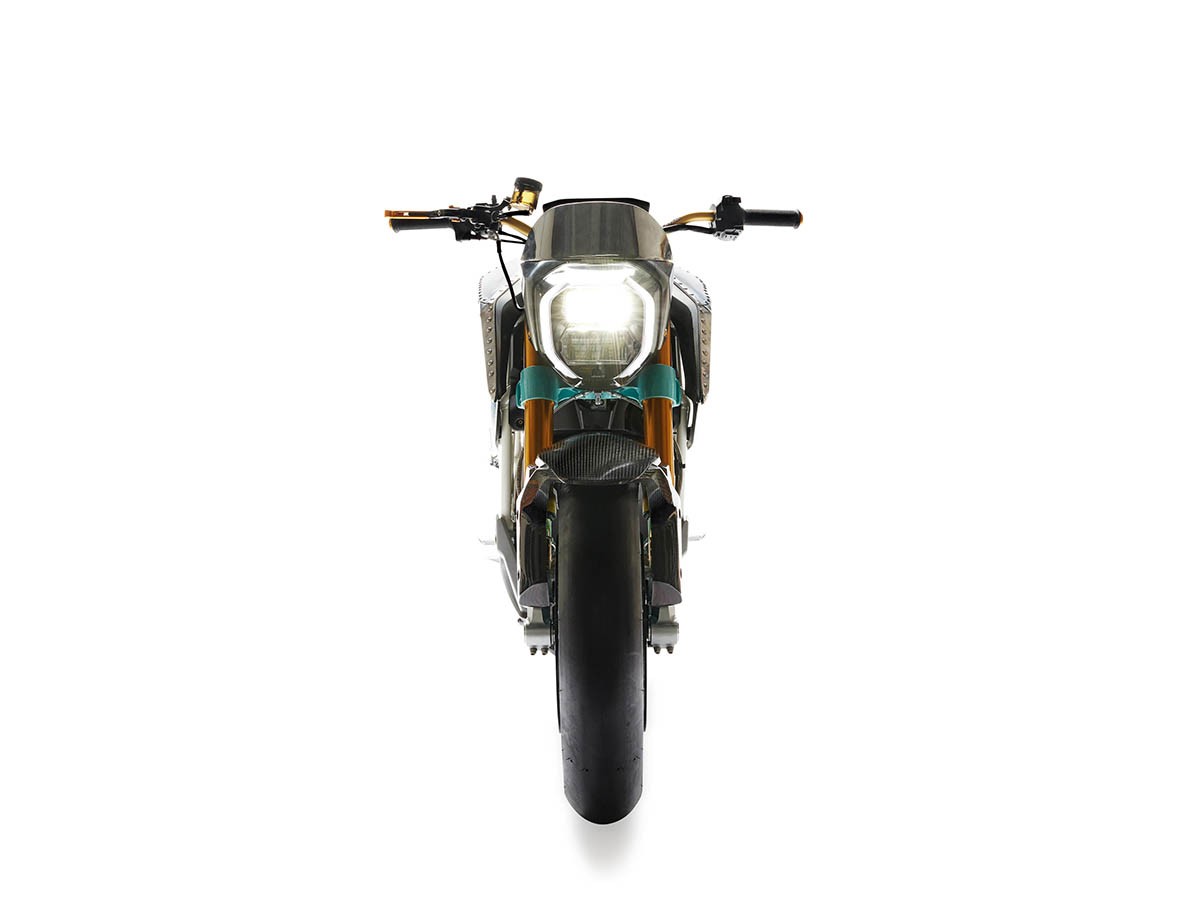 Hatfield teamed up with See See Motorcycles' co-founder Thor Drake. The pair colluded to "Portlandize" a Zero SR/F for the Portland One Moto Show. Right away, you'll notice the fuel tank—not just because this is an electric bike and therefore doesn't need a fuel tank, but for its look as well. The bike has a riveted aluminium look, which was inspired by WWII bombers.
Continuing back from the tank you'll find a seat embossed with a Tiger done in classic Japanese tattoo style, done by local tattoo artist Drat Diestler. Finishing off the look of the bike are teal rims as well as gold handlebars and bobbins. The frame is powder-coated white and the rear sprocket is shaped to match See See Motorcycle's logo. The bike retains the SR/F electric motor as well as an Ohlins suspension system and Brembo brakes.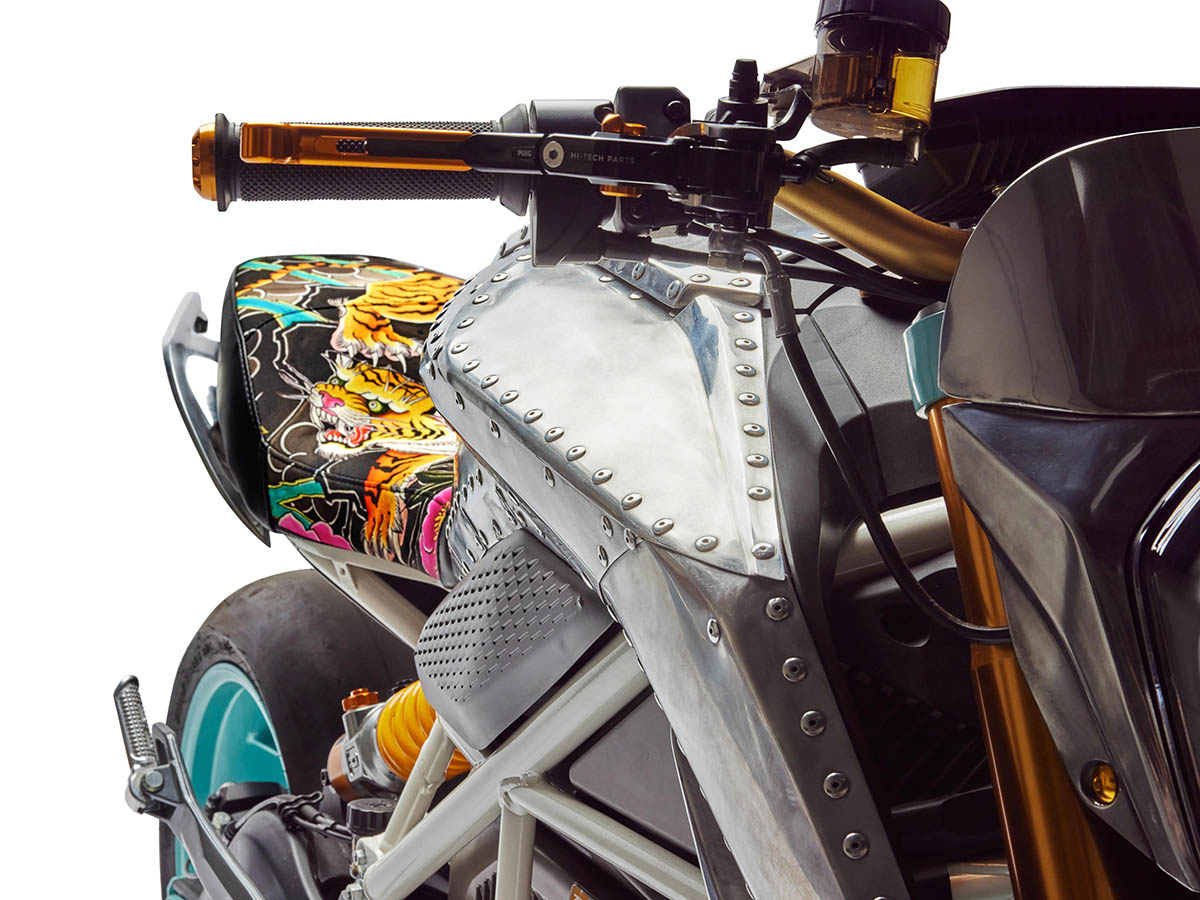 It may sound incongruous for the famed shoe designer to be working on motorcycles now, but riding has become a part of his life. Hatfield describes riding as "a break from my daily design responsibilities, and honestly from all the complexities of life—I think a lot of people ride for that reason."
With that thought in mind, why not join the two skills: design and riding? Seeing the success Hatfield has garnered from his shoe endeavors, and looking at the custom bike he and See See Motorcycles have put together, it's not a big leap of the imagination to see Hatfield dominating a new design platform.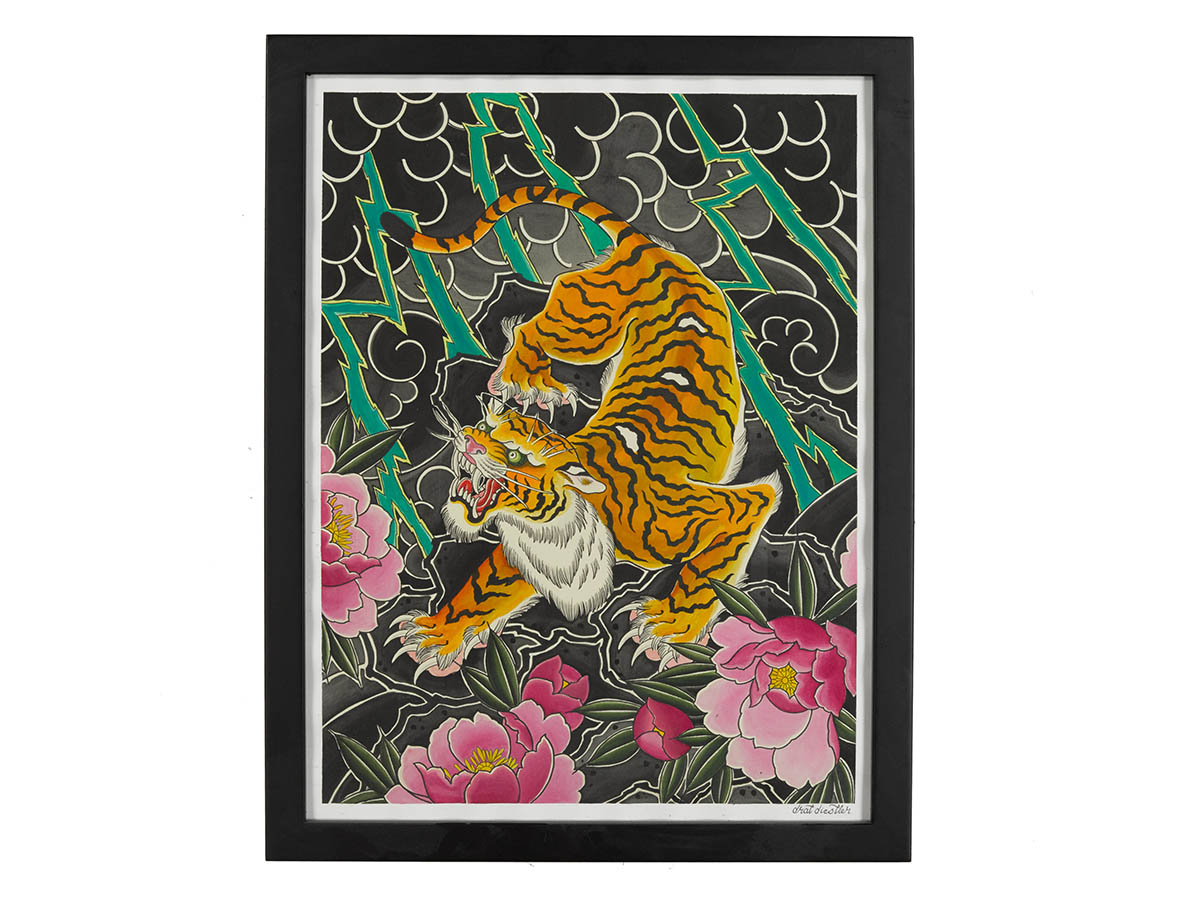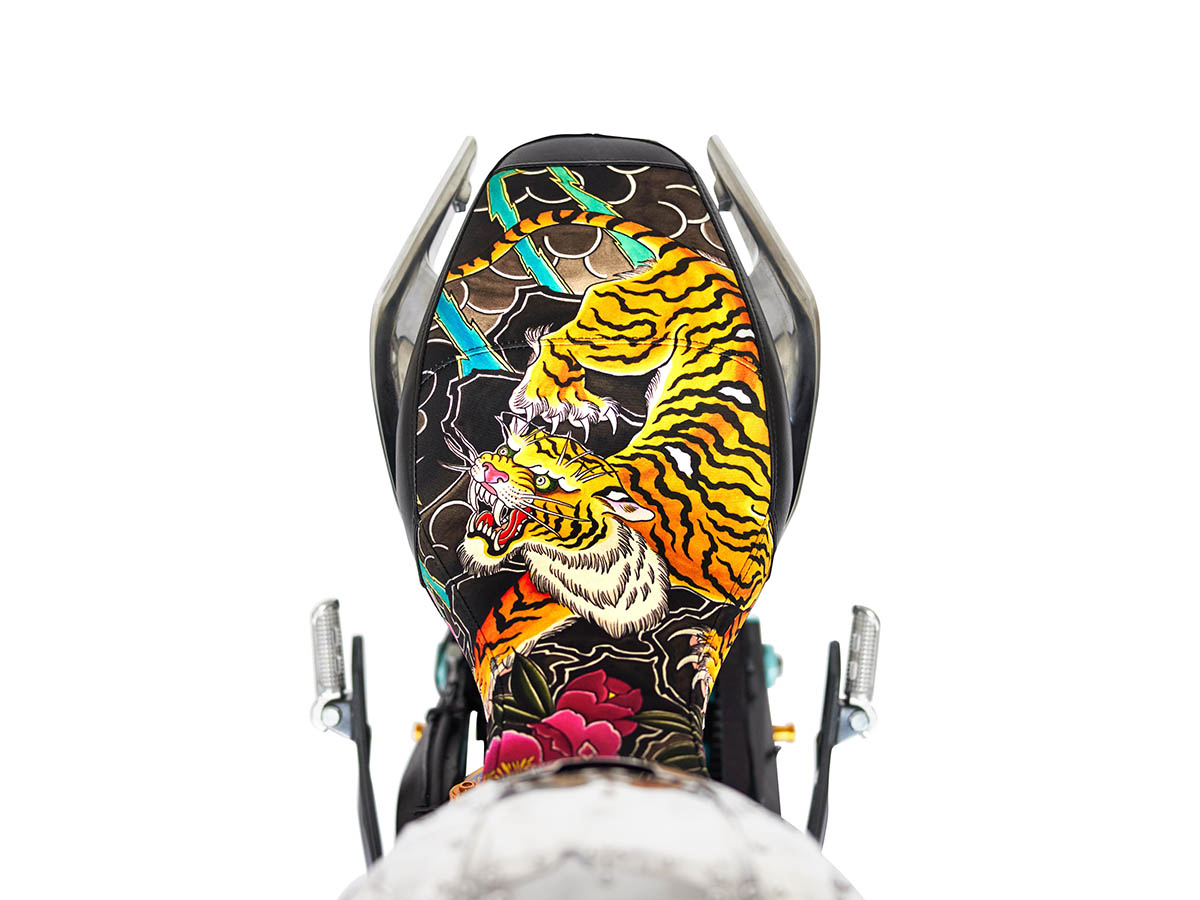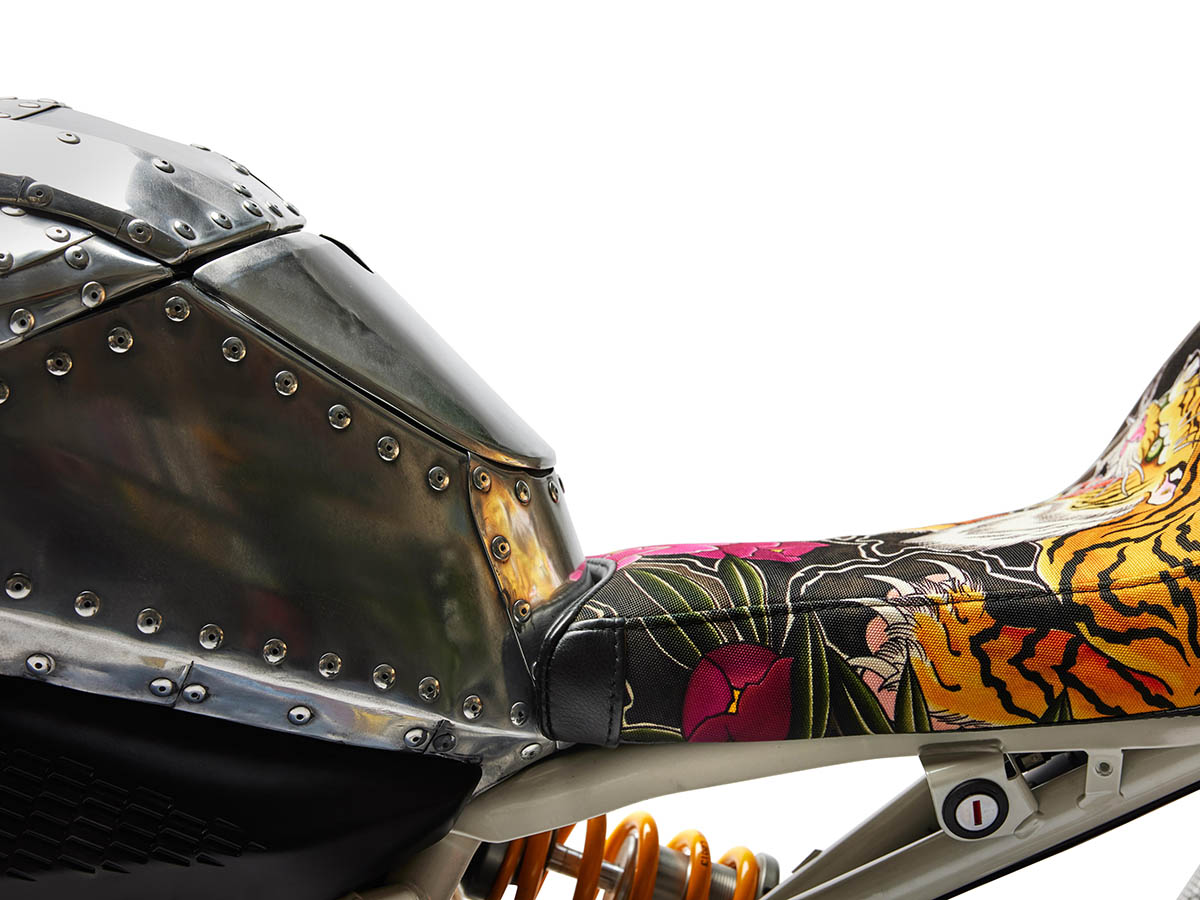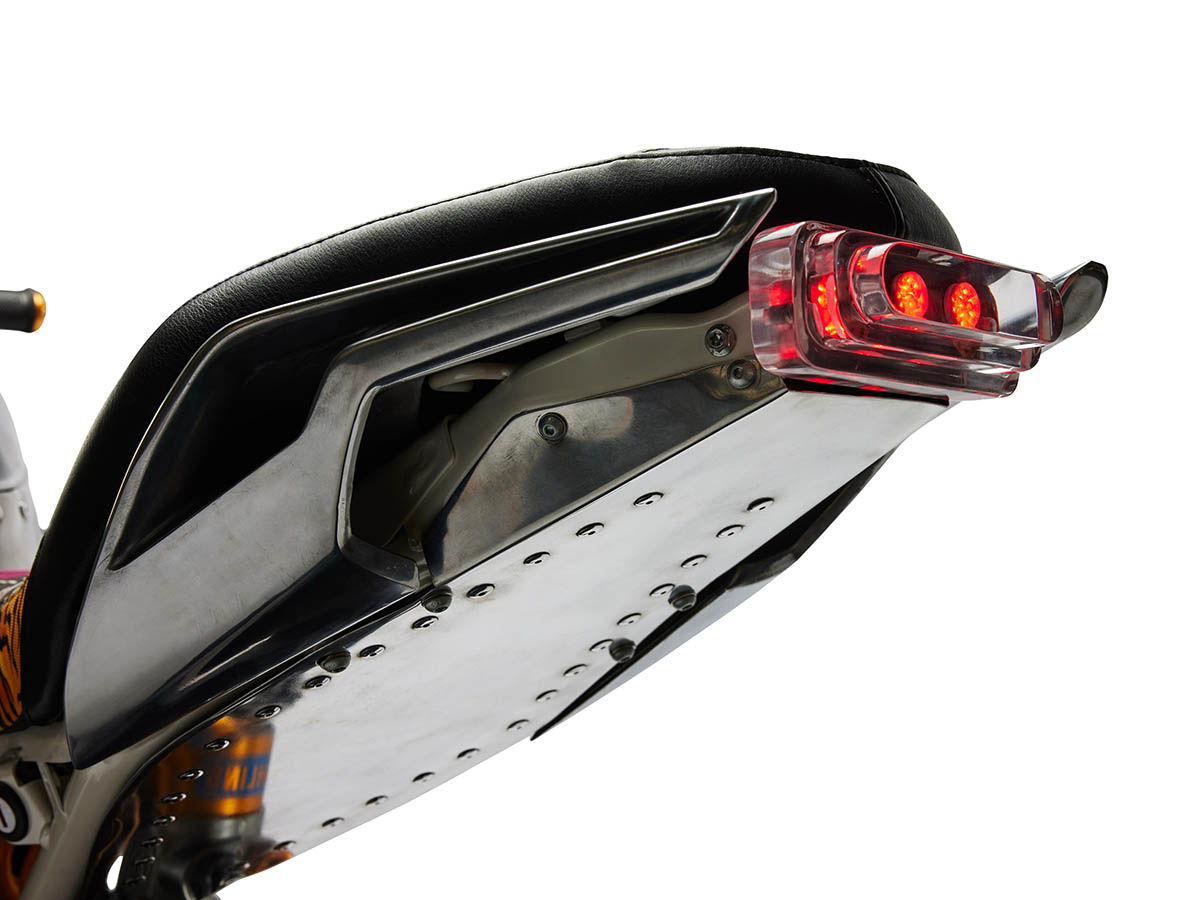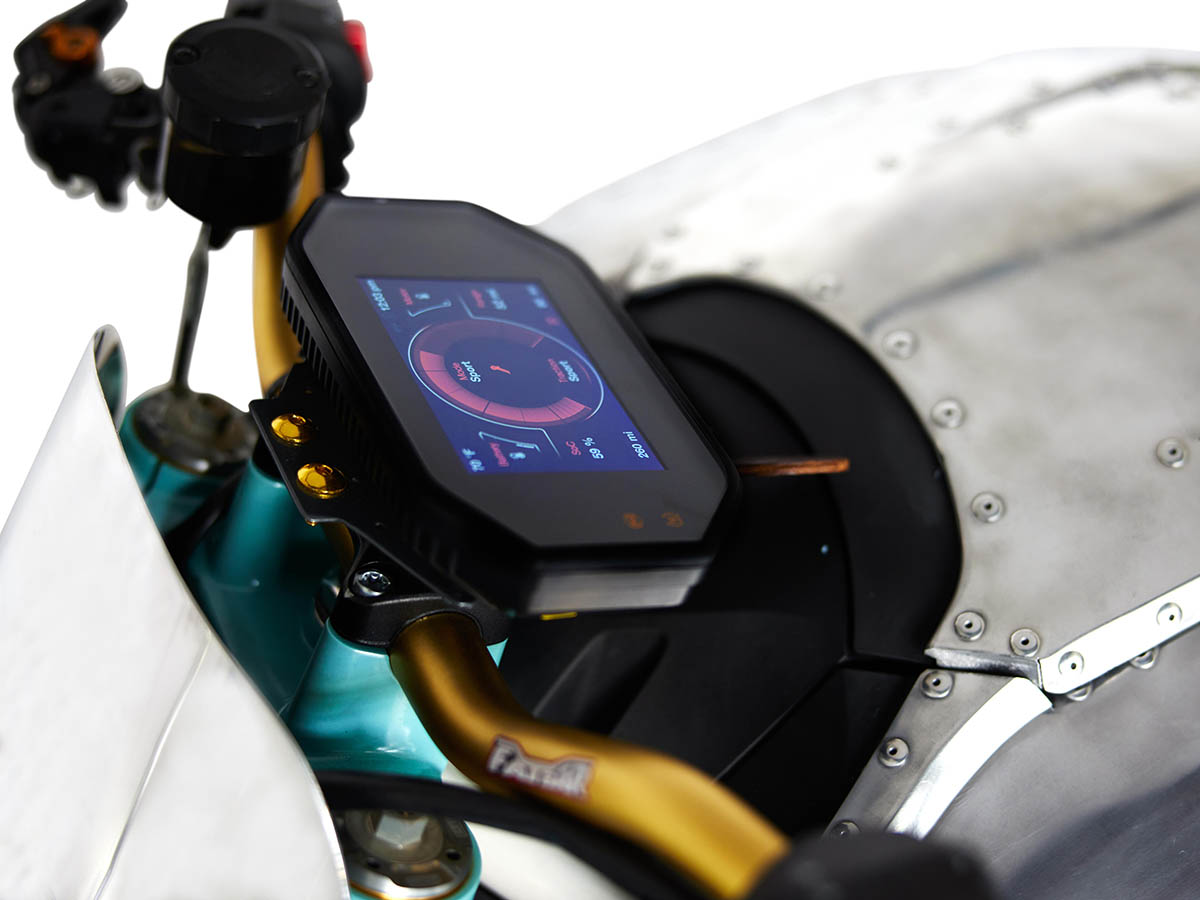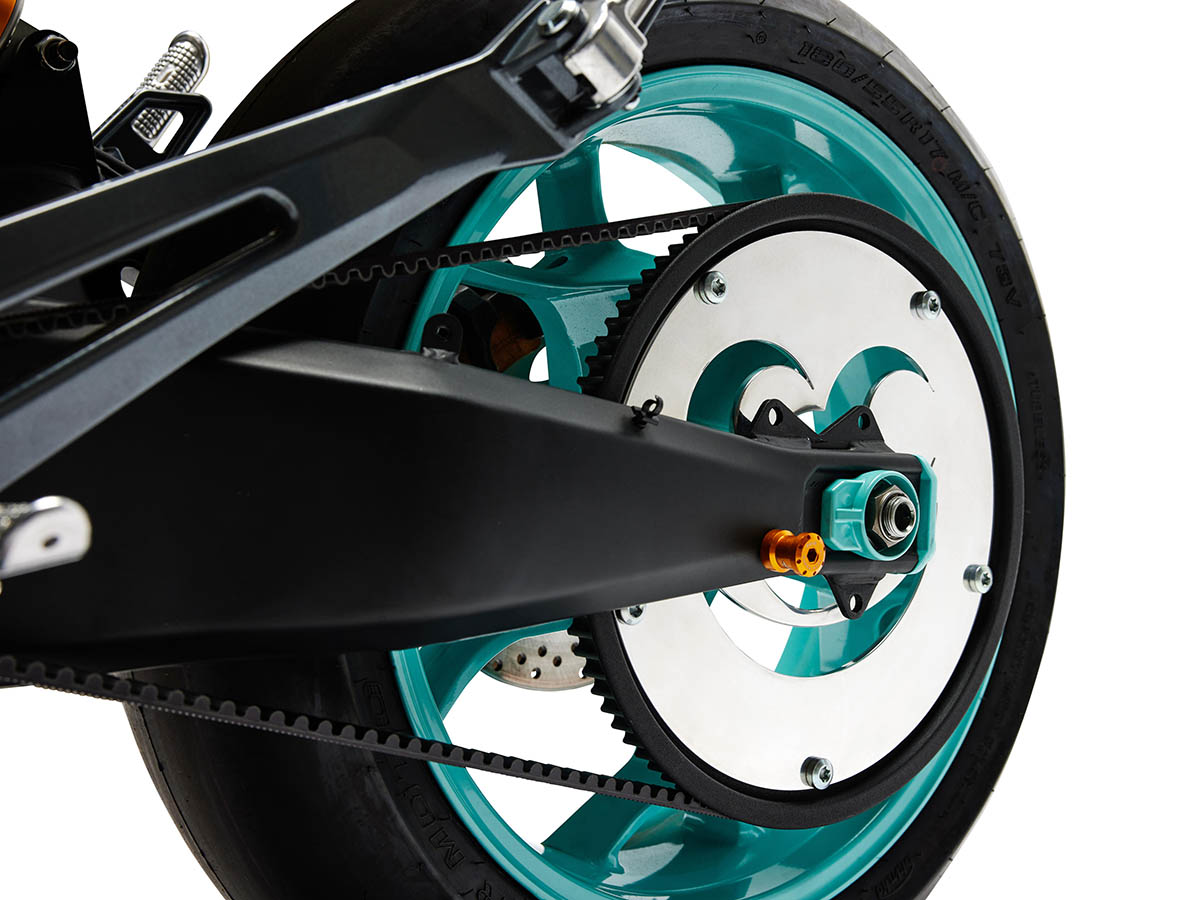 You'll also like:
Dotto Creations' CX500 Isn't Like Any You've Seen Before
Triumph Gets Adventurous with Sub-$10k Tiger Sport 660
'No Time to Die' Apparently Took So Long, Triumph Released a Second Bond Bike