Nissan's Office Pod Takes the Workspace Mobile in 2021
The COVID-19 pandemic may have sent us all out of the office to work, but who says that you have to work from home? Nissan has an idea that would let you work from wherever you find yourself. The Nissan Office Pod Concept is an office built into a Caravan that allows you to work from wherever the road takes you.
You'll also like:
Find Your Inner Balance in the Zen Prefab Work Pod
Livit Study Pod Gives You Breathing Space
Epic Batman Garage in 'Wayne Manor' House in Toorak Melbourne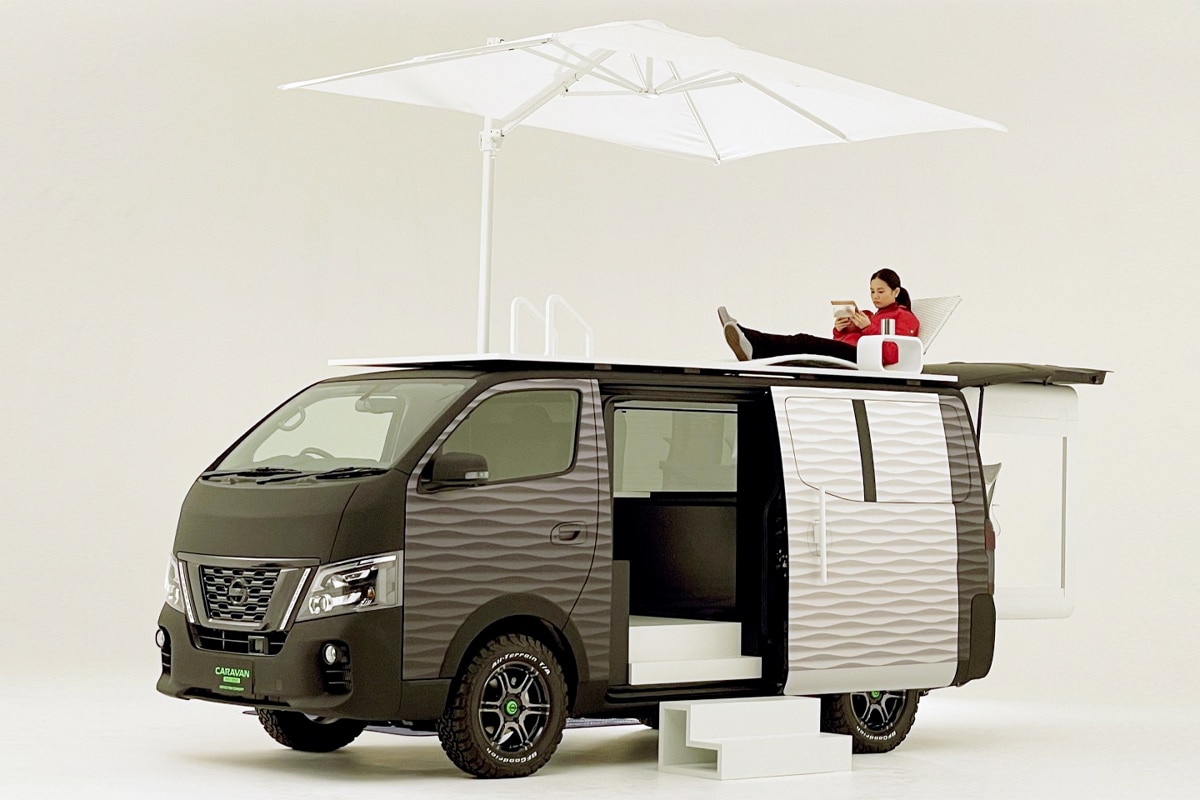 With camper van sales hitting all-time highs, and work from home mandates still in place, it was only a matter of time before someone came up with the idea of a mobile office built into a van. Nissan's take on the idea is the NV350 Caravan Office Pod. Nissan showed off the concept, along with a few other ideas, at the 2021 Tokyo Auto Salon, which was virtual—thank you COVID-19. The van comes completely outfitted with everything you need in a workstation, from a desk for your computer to a coffee maker to keep you bright eyed. The chair is a Cosm chair by Herman Miller.
What really sets this setup apart from other mobile offices is that the pod actually extends out the back of the van. Just open the rear hatch and the entire pod slides out the back, allowing you to work in the open and get some fresh air. The floor is even a transparent polycarbonate, so you can see what's below you while you work. Should it start to get dark out, the edges of the pod light up to brighten your work station.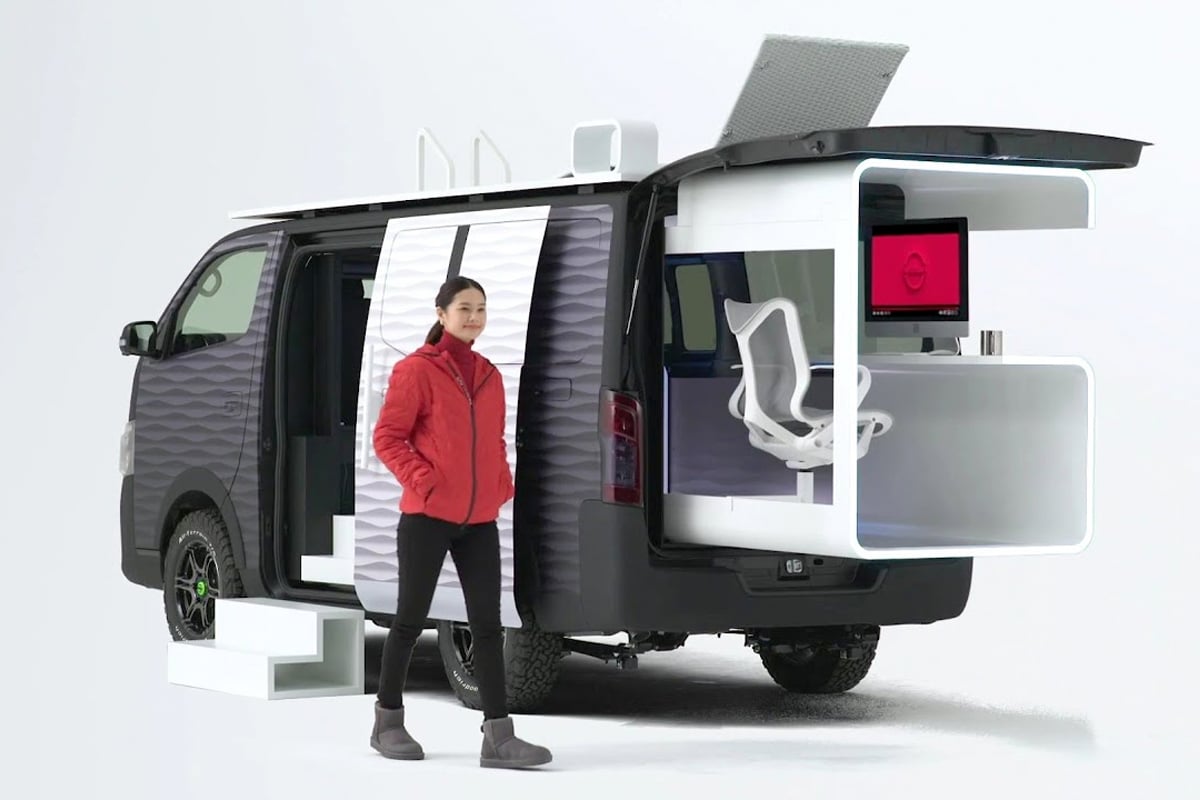 The van also comes with electric shades for privacy, and you can climb up on the roof to enjoy the sundeck when you need a break, which comes complete with a lounge chair, side table, and umbrella. There's even a nod to the coronavirus with the UV light in the glove box that helps to sanitize items. If you have the idyllic place in mind to work from, but it's a little hard to access, that's no problem. The concept vehicle comes with all-terrain tires and off-road capabilities to back them up.
Unfortunately, this is just a concept, and there's no word on whether this office-vehicle will ever make it into production. Still, there's plenty of ideas to wish for here, and if the pandemic continues its rampage, that could change…hopefully.
You'll also like:
Find Your Inner Balance in the Zen Prefab Work Pod
Livit Study Pod Gives You Breathing Space
Epic Batman Garage in 'Wayne Manor' House in Toorak Melbourne