The Bobsla Electric Snow Kart Brings Everyone to the Slopes
For far too long, skiers and snowboarders have been selfish, hogging all the snow fun while they slide down the mountain sides. It's about time that someone comes up with an activity for those of us that don't feel like strapping a board to our feet and careening down a slope. Enter Bobsla with their electric snow kart. The Bobsla kart is an all-electric sled equipped with a set of treads on the back. Think of combining a snowmobile, sled, and drift kart and you've got the right idea.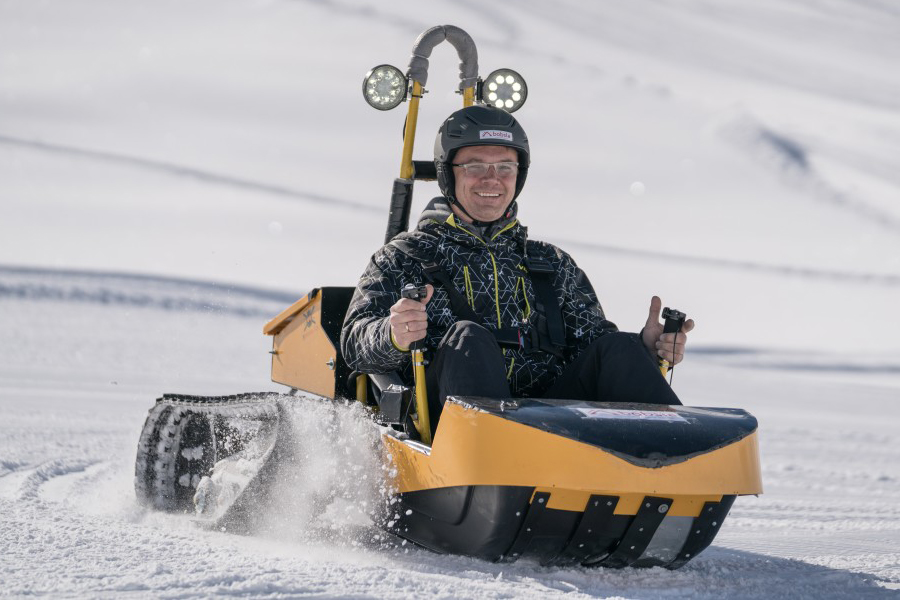 The Bobsla is powered by a 12kW dual-motor drive that sends the treads spinning. Those treads grab the snow and push the Bobsla to speeds of about 20 miles per hour. Unlike skis, snowboards, or sleds, this snow toy comes with brakes, and can bring you back down to zero with a moment's notice. Where snowmobiles rely on steering through the front skis, the Bobsla uses the tracks instead. The sled-like, plastic front end skims over the snow while the treads provide propulsion and steering.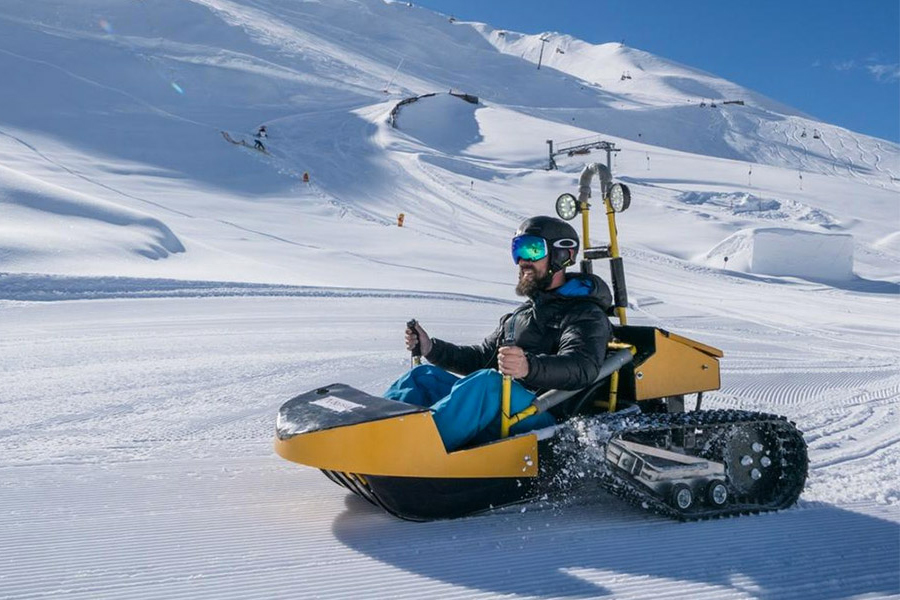 Sergey Ignatyev, the inventor of the Bobsla, envisions the snow kart as being a part of the attraction for ski resorts and other destinations. Races over dedicated courses or even just entertainment for guests and tourists are possible uses for this kart. Because the Bobsla is motorized, you don't have to rely on a hill or slope. All you need is a patch of snow and you're off. And that patch of snow doesn't even have to be that big, just somewhere between 50 to 100 meters in length. The Bobsla is also easy to pick up, meaning guests only need a quick introduction before they're off having fun.
The Bobsla is offered in packages of four or five units and comes with spare batteries. Batteries offer about 15 minutes of riding, and take around two hours to charge. If you're interested but not quite sure, or if you just want to have some fun, Bobsla already has its first customer in the Austrian ski area Obergurgl-Hochgurgl.