Oak & Eden Whiskey Puts the Wood INSIDE the Bottle
In Partnership with Oak & Eden
You probably know the drill: once produced, whiskey sits inside an oak barrel or even multiple barrels for additional maturation. The type of oak can vary and so too can the duration, but the general process remains more or less the same.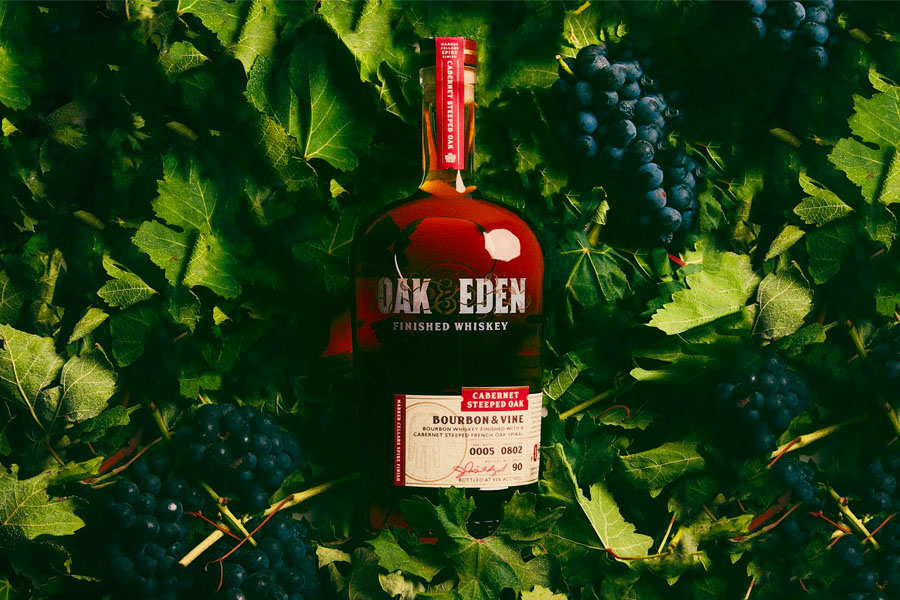 Not so fast, says Texas-based Oak & Eden. Putting a patented twist on tradition, they add a 5″-long spiral cut piece of oak to every bottle. Heated to a medium toast, the wood literally sits inside the bottle as you help yourself to multiple drams. More than a clever reversal of sorts, 'in-bottle finishing' adds new tiers of depth and flavour to an already distinguished spirit.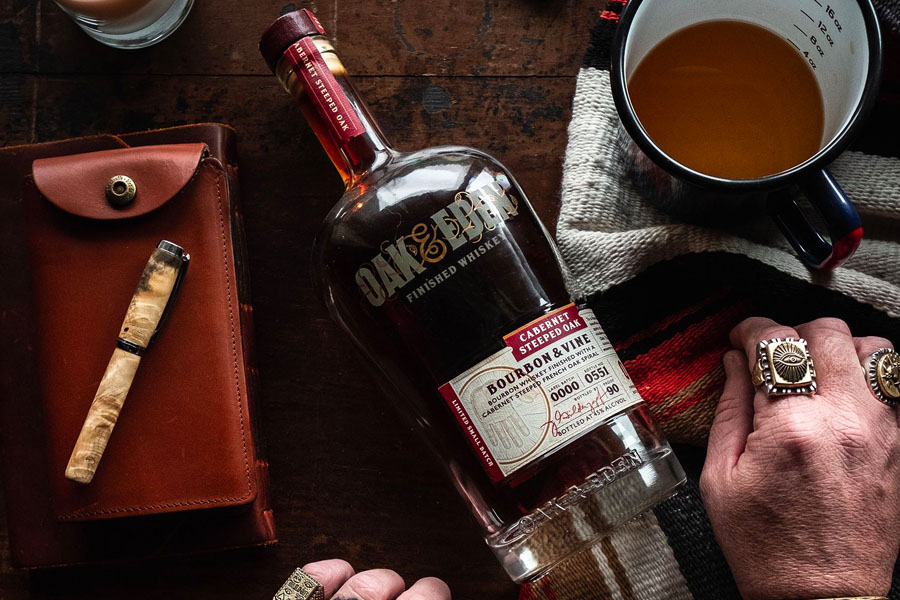 No stranger to experimentation, Oak & Eden releases the occasional small batch statement. Most recently, they teamed up with Marker Cellars Winery for the third seasonal release of Bourbon & Vine whiskey. The journey starts with Oak & Eden's four-time gold-medal-winning bourbon and then continues inside the bottle. That's where the whiskey meets with the French oak spire, which has been steeped in Mark Cellars' cabernet sauvignon. The cab comes fully armed with the kind of rich texture and robust flavour that can only be produced in the hills of Texas.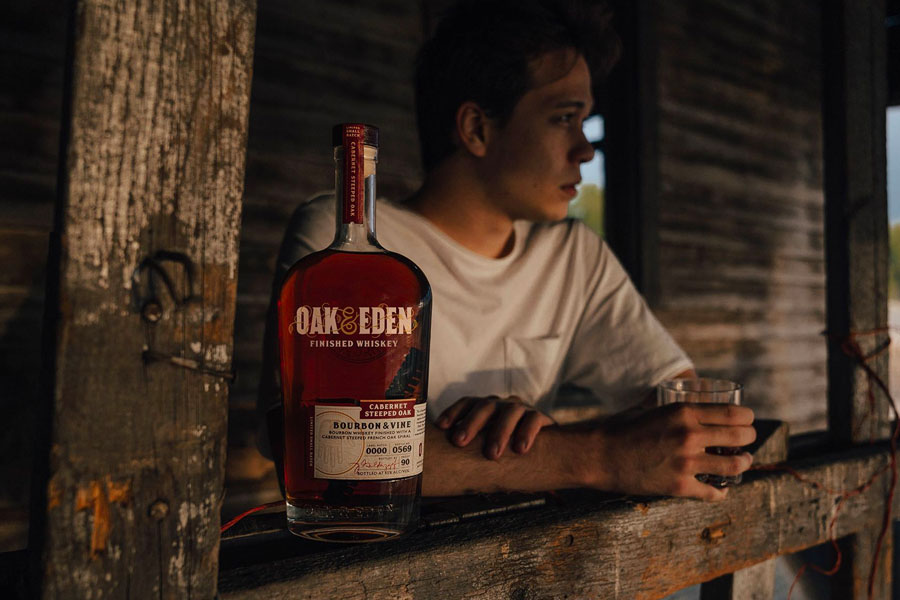 The resulting juice is equal parts sweet, fruity, deep, and dynamic, hence the six gold and double gold medals preceding it. Distinct from the get-go, Bourbon & Vine becomes all the more so as you work your way through the bottle. By performing their little dance, the whiskey, cab, and French oak cultivate a luscious blend of dark chocolate, savoury spice, grain, and creamy sugar. Put simply, you've never tasted anything like it.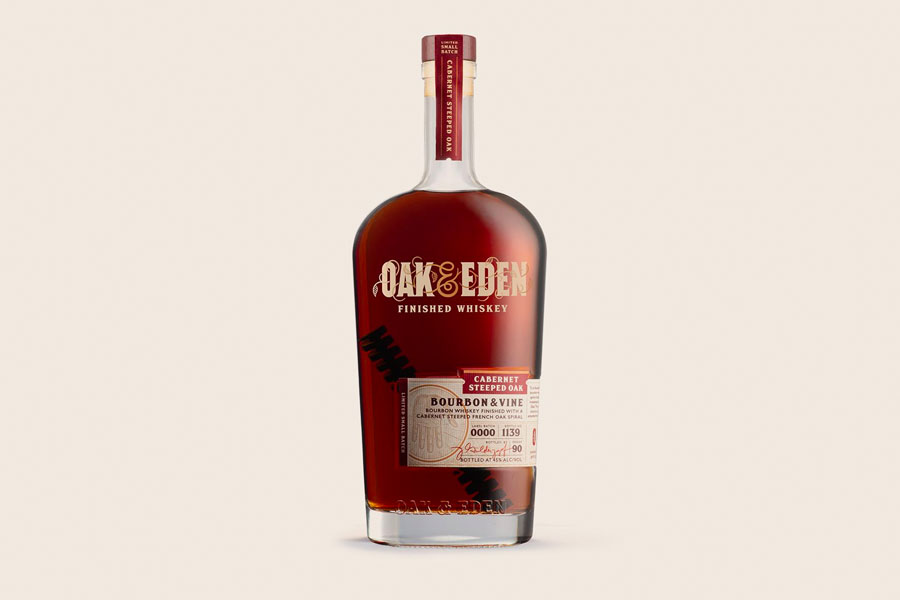 As with its predecessors, the third generation of Bourbon & Vine is available in limited supply. Pick up a bottle before it's gone and check out the brand's other award-winning whiskeys while you're poking around. Each expression employs 'in-bottle finishing' to take on evolving layers of colour, flavour, and complexity. You'll soon discover that everything isn't just bigger in Texas. It's also bolder. And better.