2018 Christmas Gift Guide – Netflix & Chill
Is there anything better than putting your feet up on a Sunday morning, bacon in the pan and coffee in hand? Or cracking a decent bottle of red and devouring some fine cheeses with even finer company? Man Of Many recommends all of the above, however, there are ways to do it better. This year, give the gift of R&R, in the form of a new pair of slipper socks or a new bit of tech designed to enhance the way we do home entertainment. Proudly presenting the 2018 Christmas Gift Guide for the penultimate Netflix & Chill situation.
More Gift Guides:
2018 Christmas Gift Guide – Stocking Stuffers
2018 Christmas Gift Guide – The Tech Head
View All Our Gift Guides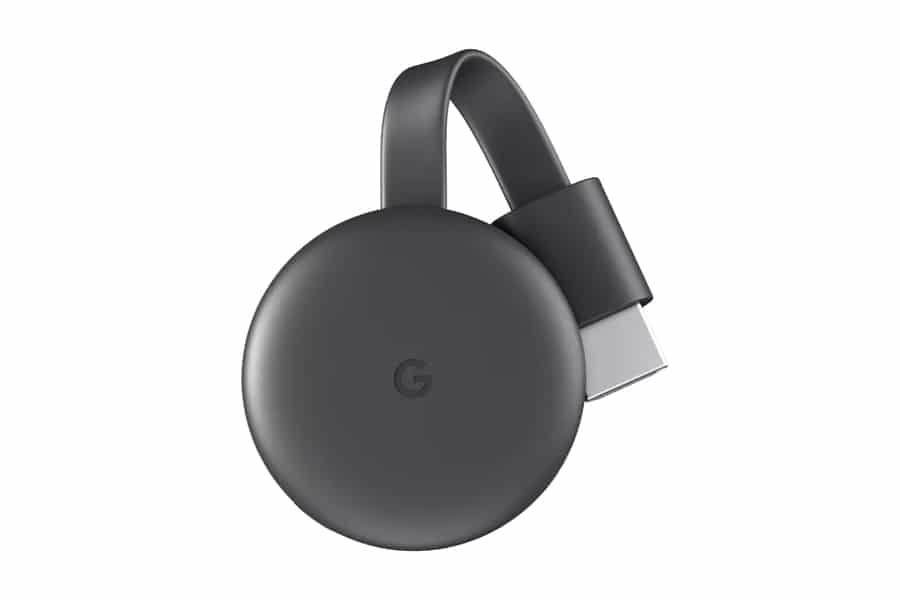 1. Google Chromecast
2019 is said to be the year of the future and what better way to enter it than with the futuristic Google Chromecast. Designed to bring all your streaming needs into the one unit, the Google Chromecast is a perfect way streamline your viewing. With a sleek and compact design, achieve up to 1080p resolution by simply plugging this little beauty into any HDMI port on your tv. Once it's in, there's a brief setup and then et voila, you're ready to start bingeing.
What to love: 1080p resolution; supports Android iOs, Mac, Windows; Wi-Fi 802.11ac (2.4GHz/5GHz)
Price: $59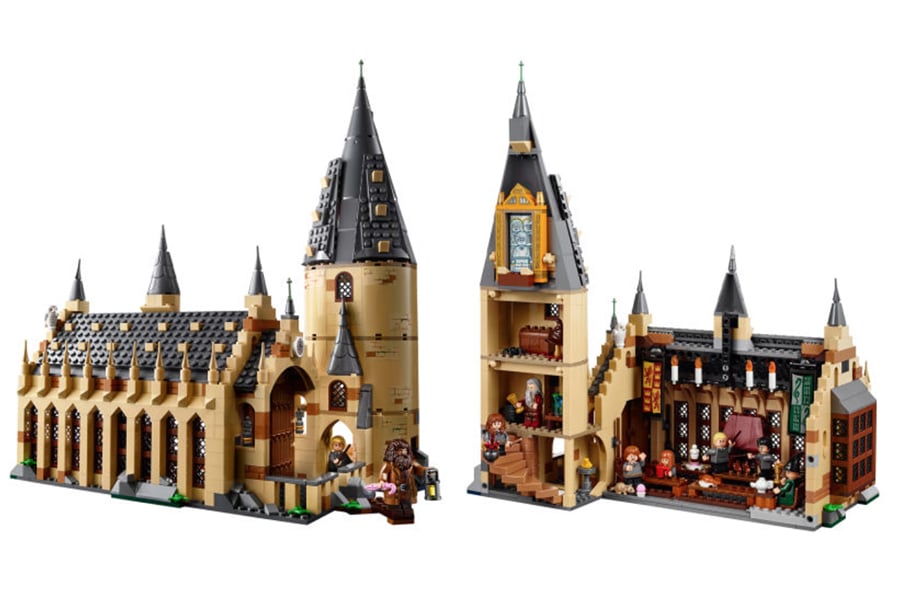 2. Lego Hogwarts Castle
It's nice to have something to do when you've hit that 7th hour-long episode in a row and Netflix starts asking if you're still there. It's at that point that one's mind starts to wander and yet leaving the couch is almost impossible. Cue your childhood reborn with the Lego Hogwarts Castle. With a decent 878 pieces and all your favourite characters in Lego form (including Draco), this left-of-field gift is sure to delight their inner-child, no matter how grown-up they are now.
What to love: 878 LEGO bricks; 10 fantasy figures; 14 inches high, 11 inches wide, 7 inches deep
Price: $198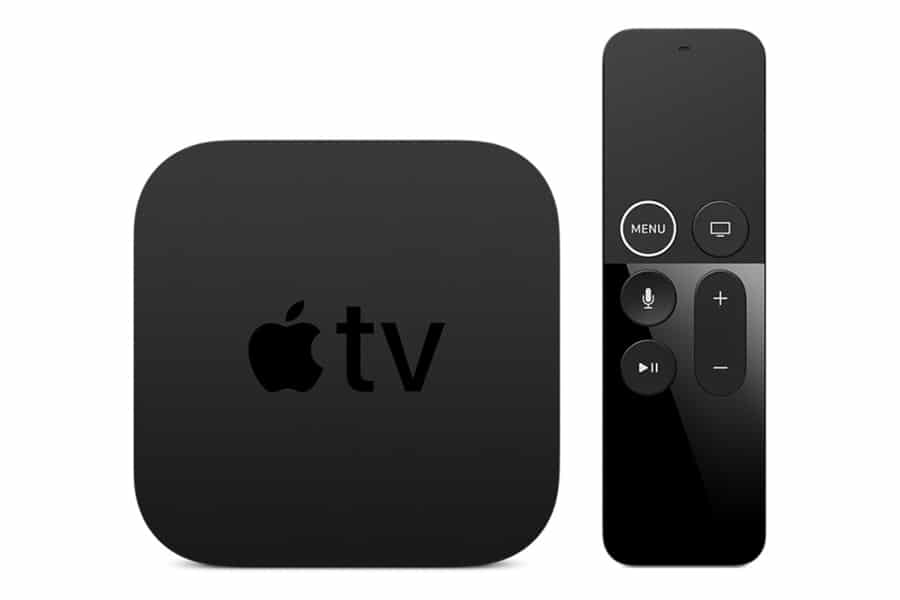 3. Apple TV 4K
For the Apple die-hards or converts to come, the Apple TV 4K Streaming Device is stuffed full of modern features. Stream in stunning 4K HDR and take your ears to heaven with immersive sound from Dolby Atmos. This powerful gadget can be controlled purely through voice thanks to the integrated Siri system and the box includes the Apple TV unit, Siri remote, power cord (of course) and lightning to USB cable.
What to love: 32GB/64GB; Bluetooth 4.0; IR transmitter; rechargeable battery; A10X Fusion chip with 64-bit architecture
Price: from AU$249
Buy from Apple Buy From Amazon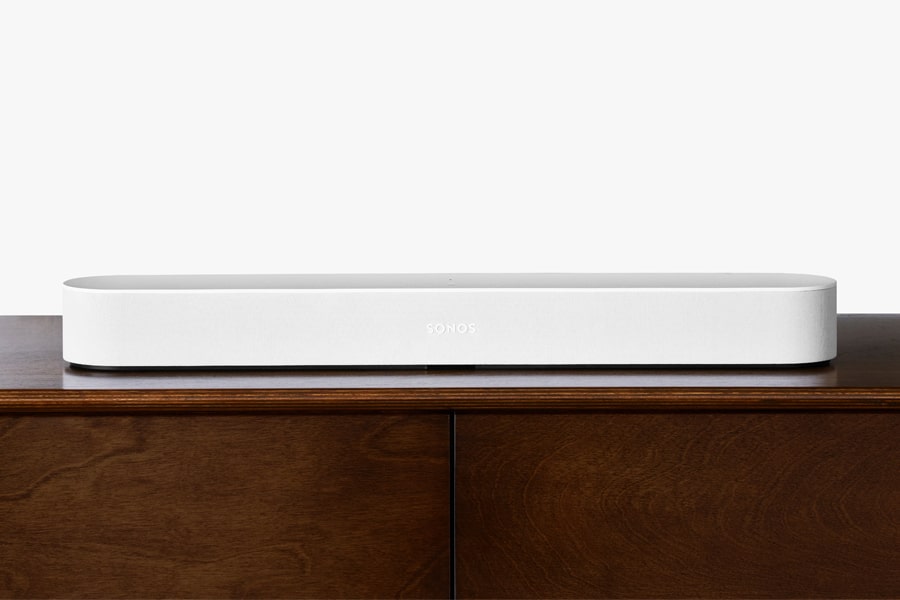 4. Sonos Beam Sound Bar With Amazon Alexa
And now for something that looks as good as it sounds. The Sonos Beam Sound Bar With Amazon Alexa is perfect for all of your TV, movie, podcast, radio, audiobook and video gaming needs. Simply ask Alexa and she'll do the rest. The best part about this beauty: software updates come through regularly which means your listening experience is always improving.
What to love: high definition sound; voice control (Amazon Alexa)
Price: $399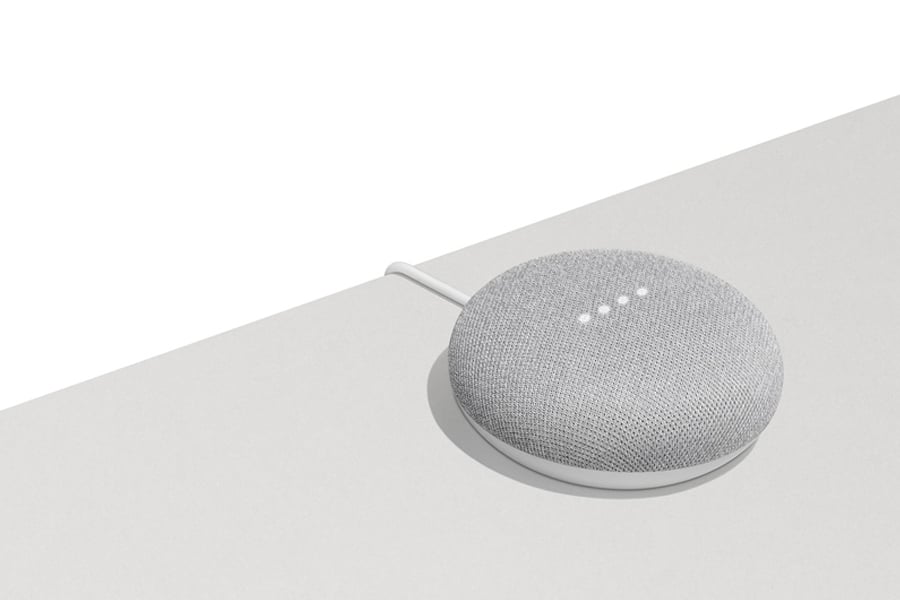 5. Google Home Mini Smart Speaker
The Google Home Mini Smart Speaker is a bit kinder on the wallet when compared to some other home management systems. Powered by the Google Assistant, this speaker is for music and controlling household gadgets. The more connected your house is the more control you have over it, allowing for voice controlled lighting, music and much more for a more seamless day-to-day.
What to love: smart speaker; powered by Google Assitant
Price: $29.99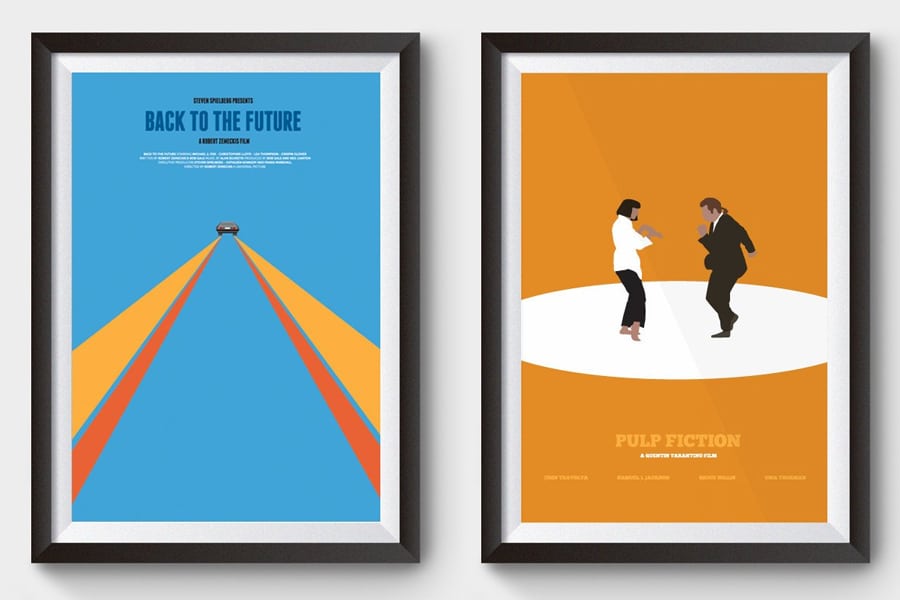 6. Minimalist Film Posters
A Minimalist Film Poster from Archive Film Posters is a great gift for that someone you're not sure how to please on Christmas Day. From the dance comp in Pulp Fiction to a clever reimagining of the Godfather poster, a piece of well-loved art is the gift that keeps on giving.
Price: from $17.18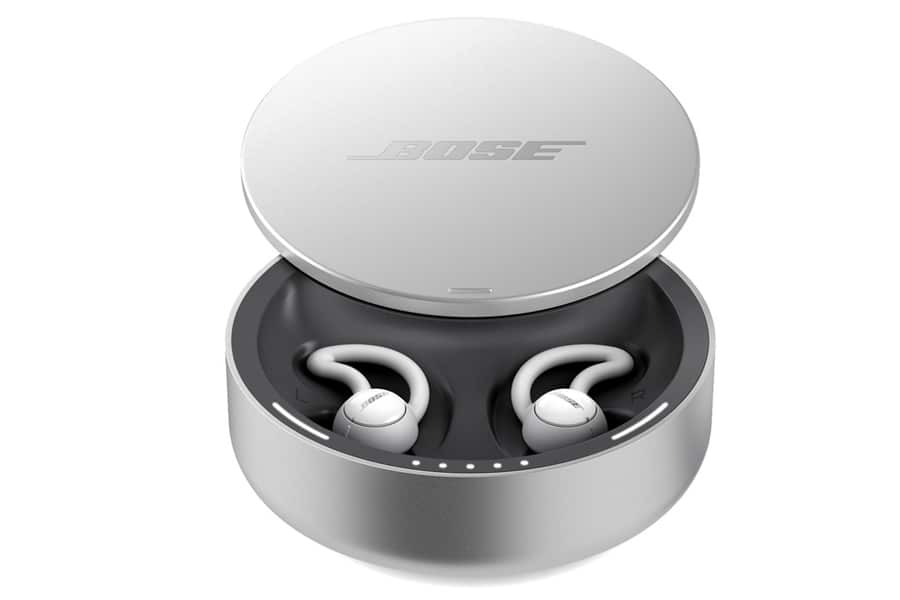 7. Bose Noise-Masking Sleepbuds
You'd be hard put to find a brand with a stronger tie to 'quality of sound'. Now, however, Bose has gone and attempted to get rid of sound altogether (sort of). The Bose Noise-Masking Sleepbuds is the latest and maybe the greatest innovation in noise management since the earmuff. Perfect for snoring partners or noisy neighbours, these bad boys send soothing sounds into your ears, engineered to perform seamlessly within the eardrum. This gadget is unique in that it masks exterior sound rather than attempting to cancel it – this is apparently the way to go for the best results. All of the 'music' is pre-loaded too, facilitating a great nights sleep while your partner binges Making A Murderer in bed next to you.
What to love: sound-blocking design; wireless; pre-loaded sounds
Price: $249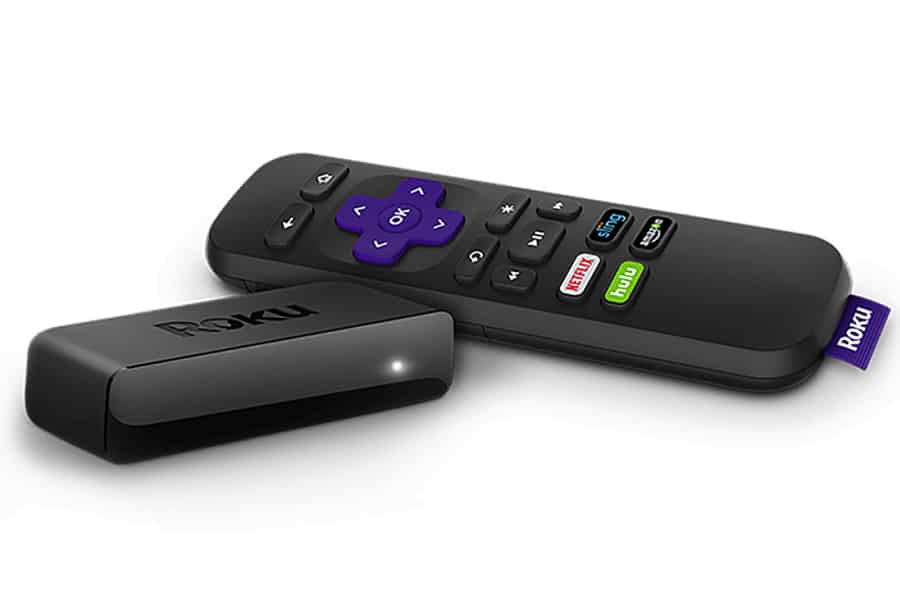 8. Roku Express
For the person who is mad for all things content, the Roku Express promises that it does things differently. More convenient than your average streaming gadget, the Roku Express offers not only paid film & tv but free content, music and brand channel content like Redbull TV too.  From new movies and programmes on Netflix, Amazon Video and NOW TV, to catchup TV on BBC iPlayer, ALL 4, ITV Hub and Demand 5—the next-generation Roku Express has 5X more streaming power than some of its competitors.
What to love: effortless set-up; over 350,000+ movies and TV episodes
Price: from $79.99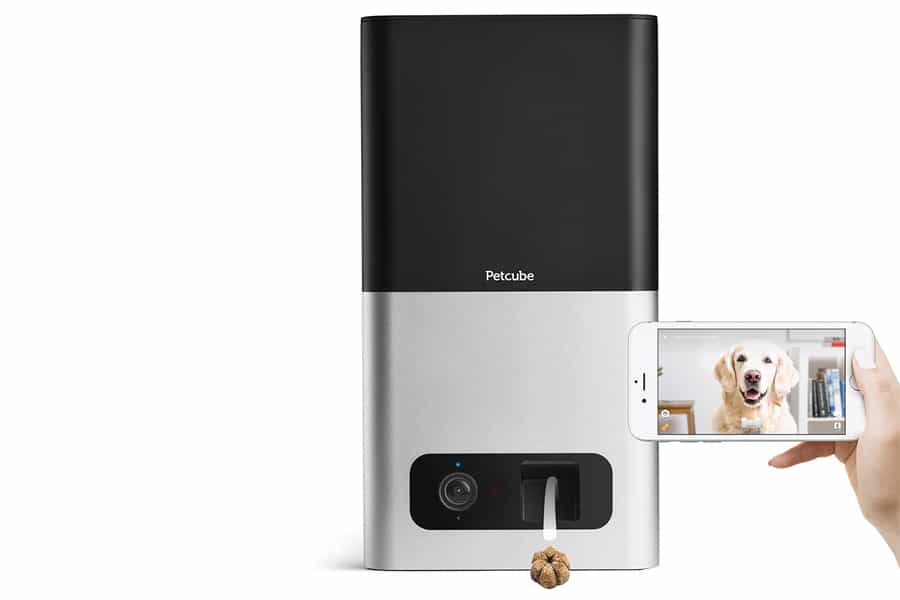 9. Petcube Bites Pet Camera with Treat Dispenser
If you're looking to truly ensure your pad is in-line with the 'internet of things' movement, the Petcube Bites Pet Camera with Treat Dispenser is for you. From the Petcube App, one can fling treats remotely at variable distances with reckless abandon. As an alternative, one can schedule automatic treating in anticipation of a busy workday. If you're missing your pet while you're away, fear not as the device facilitates 24/7 monitoring so you can get your doggo/catto fix at any given time.
What to love: 1080p HD video; 138° wide angle view; night vision; 3x zoom; free cloud-based video storage
Price: from $189.99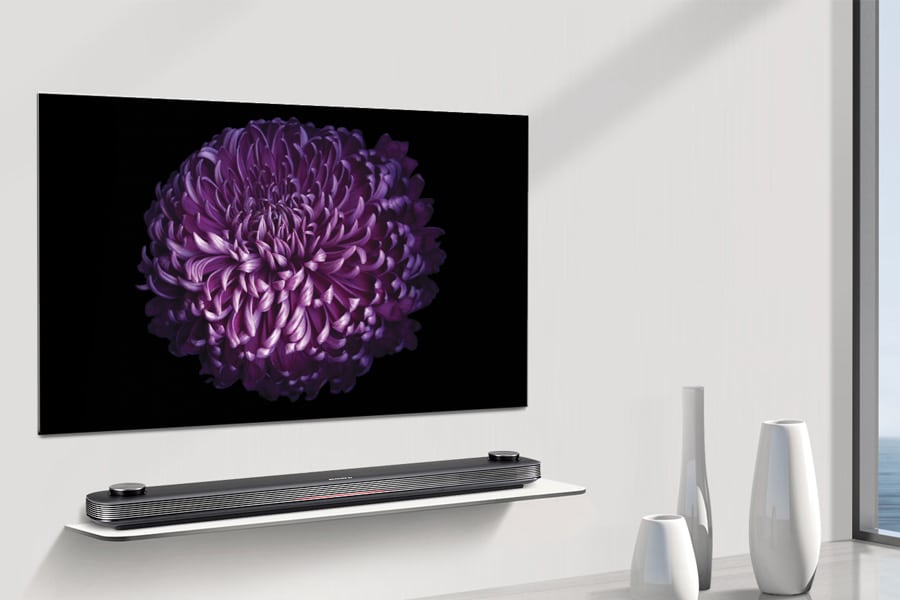 10. LG OLED65W8PLA Signature OLED TV
The LG OLED65W8PLA Signature OLED is, put simply, is one delicious bit of entertainment tech. This sleek beast is ultra-thin, stylish and can display video at 2160p for breathtaking 4K resolution. Including built-in Wi-Fi and integrated apps, ThinQ AI, and Dolby Atmos sound, this is the kind of gift that is guaranteed to cause a gasp upon unwrapping.
What to love: OLED; 64.5 inches; Dolby Vision, HDR 10, Hybrid Log-Gamma (HLG), Advanced HDR by Technicolor
Price: $6,999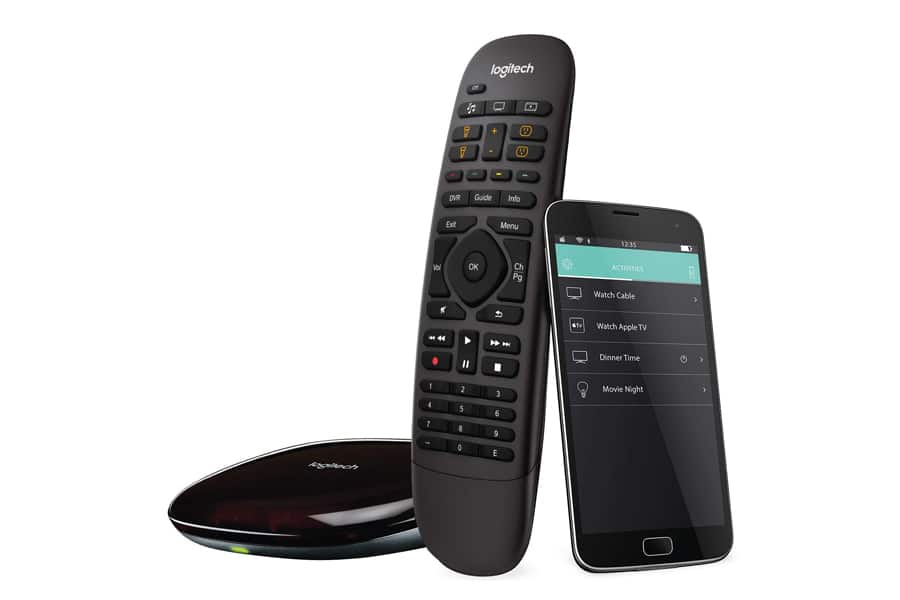 11. Logitech Harmony Companion Universal Remote Control
Logitech's Harmony Companion is here to make your life easier. Be it dimming the lights, lowering the blinds or firing up the telly for unimpeded Netflix access, there's no doubt that your home could do with a new best friend. Alexa compatible and smartphone supported, this is an ideal gift for those who prefer to keep it simple.
What to love: Bluetooth, Infrared; works with Alexa
Price: from $83.59
More Gift Guides:
2018 Christmas Gift Guide – Stocking Stuffers
2018 Christmas Gift Guide – The Tech Head
View All Our Gift Guides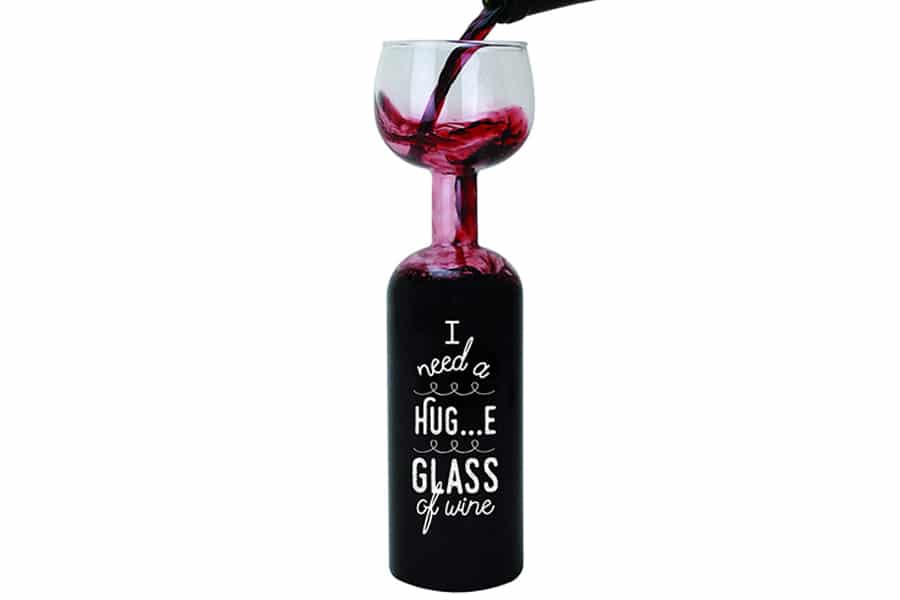 12. Ultimate Wine Bottle Glass
You may think this gift idea is a tad novel, but there's nothing trivial about maximising the efficacy of one's alcohol intake on movie night. Don't settle for knock-off versions, this is the patented design for wino's who like to win at life. Naturally, the Ultimate Wine Bottle Glass holds an entire 750ml bottle of wine to reduce the need for frequent refills.
What to love: holds a 750 bottle of wine
Price: from $14.99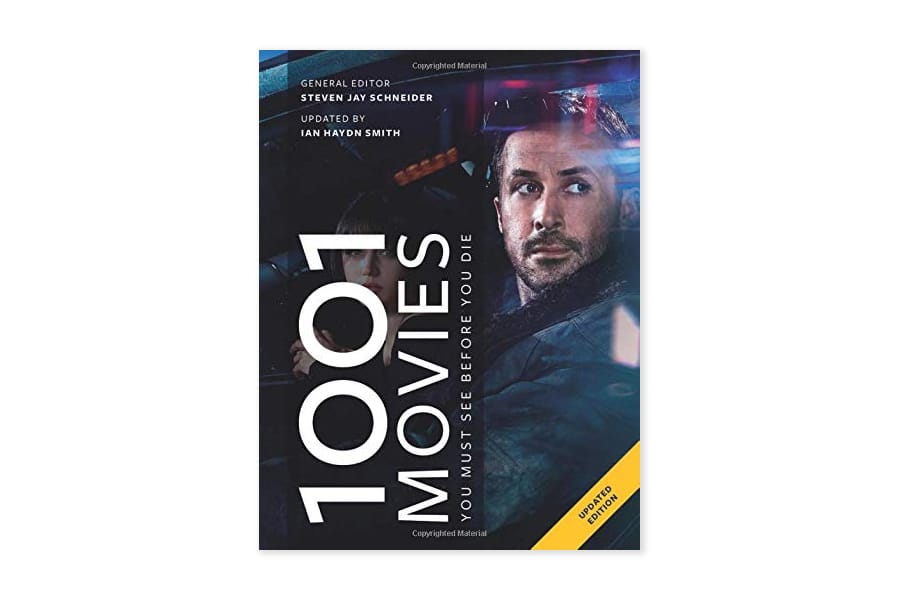 13. 1001 Movies to See Before you Die
A slightly morbid title but within these pages is pure movie gold. Skip the endless cycling through the Netflix library and start working your way through the classics and all the way through to the modern cinema of today. For proper movie buffs, 1001 Movies to See Before you Die is a book packed with movie-details including the director and cast, plot summary and production notes, and little-known facts relating to the film's history.
Price: from $76.30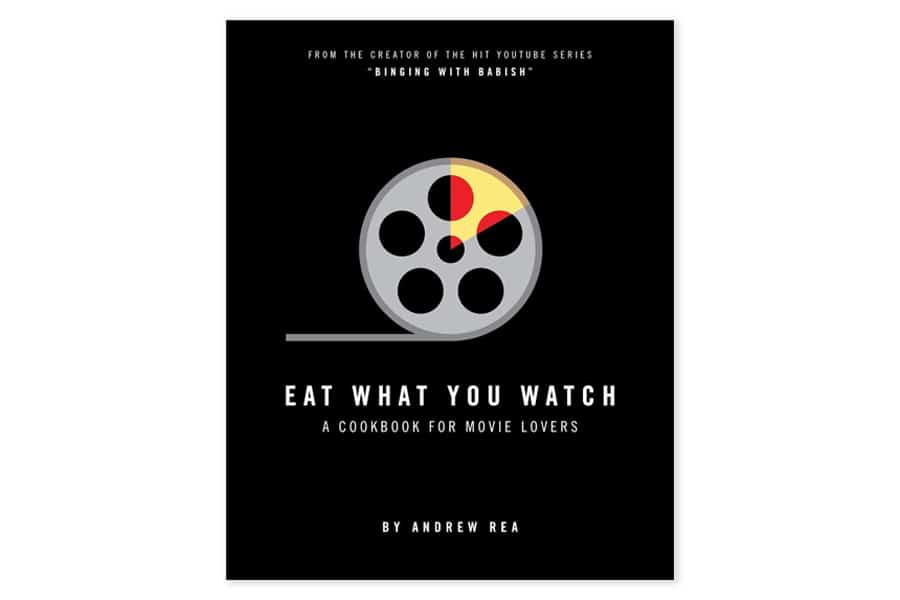 14. Eat What You Watch: A Cookbook for Movie Lovers
Have you ever seen a dish served on the silver screen and wished you could plunge your hands through, grab a fork and take a bite? Eat What You Watch: A Cookbook for Movie Lovers is a compilation of iconic food moments in cinema, with instructions on how to recreate them. From the orgasmic deli fare from When Harry Met Sally, or the redemptive birthday cake from Sixteen Candles, this book is sure to strike a chord with that special someone who loves dinner and a movie.
Price: from $16.68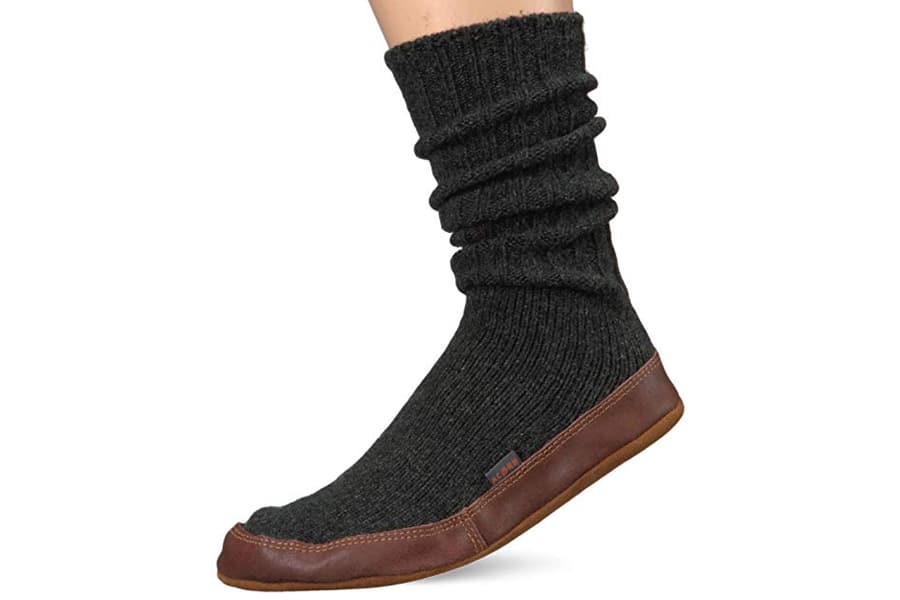 15. Acorn Slipper Socks
Part-slipper, part loafer, the Acorn Slipper Socks are the 100% wool, leather soled household comfort-companion you never knew you needed. This premium mid-calf boot with slipper sock comfort, microfleece lining, and rubber sole for indoor & outdoor wear is truly the humble slipper evolved. With a suede toe and heel guards with rubber outsole built to provide durable, skid-resistant and long-lasting wear, a pair of these decadent slipper socks will come in handy for years to come. Now all you need is a basset hound and a fireplace.
What to love: leather sole; microfleece lining; suede toe and heel guards; unisex style
Price: $85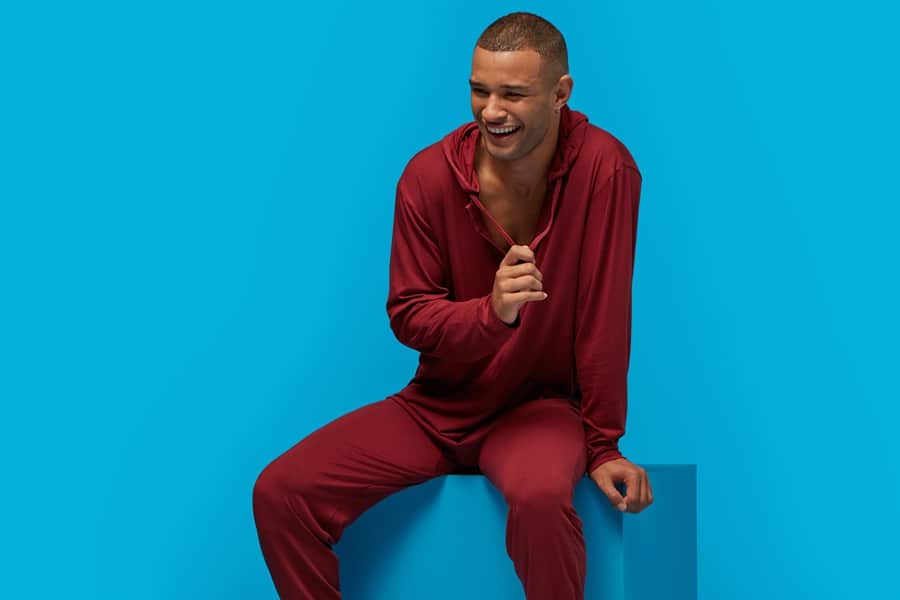 16. MeUndies Loungewear (onesie, sweatpants, socks, tees and/or undies)
MeUndies Loungewear has it all. With Undies that are 3x softer than cotton and a suite of high-quality onesies, sweatpants, socks, tees and of course, undies, sometimes it's the little things that give your morning that well-needed win. As an added bonus, new kit can be delivered to your door every month as part of the MeUndies membership program, ensuring your downstairs is feeling like a million bucks more often than not.
What to love: varying designs and colors; with or without fly
Price: $24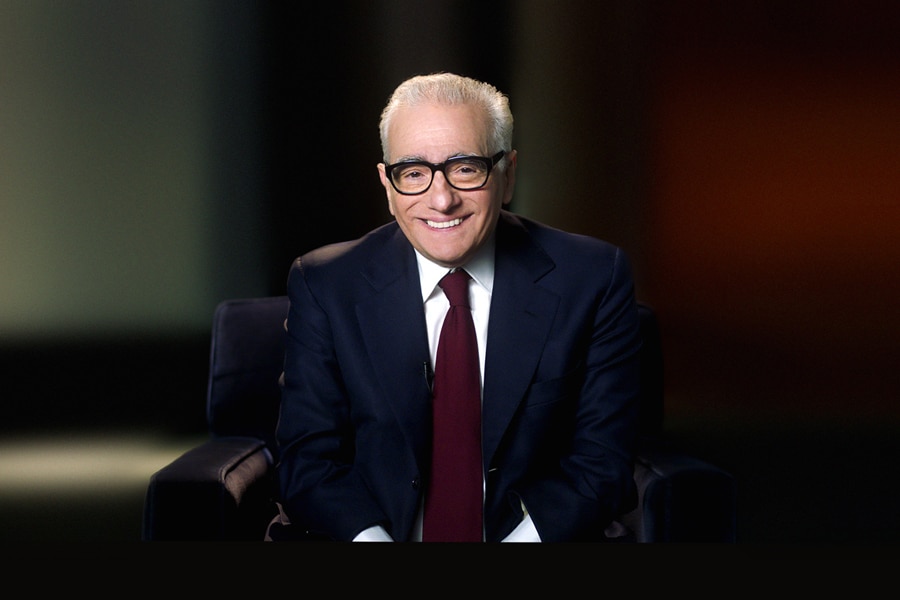 17. Martin Scorsese
It'd be great to sit down and talk shop with the man who brought us such classics as Goodfella's, The Wolf of Wallstreet and Casino, but from what we hear, he's a fairly busy guy. But don't despair, we've got the next best thing. Martin Scorsese Teaches Film in partnership with Masterclass is full of directorial gems from the man himself. With a whopping 30 video lessons breaking down the art of the cinema lens, wrangling talent and the editing process, this course is for film enthusiasts and filmmaker hopefuls alike.
Price: $280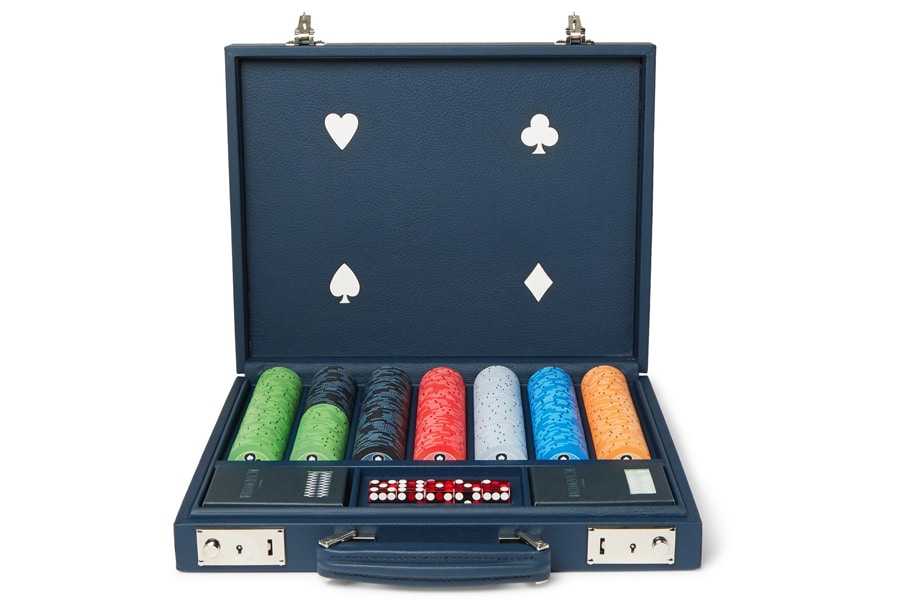 18. William & Son Poker Set
The William & Son Poker Set is no bluff. Presented in a supple leather carry case and designed with portability in mind, this UK made poker set is as good as it gets without having to step into the Bellagio for a hand. A gift that James Bond himself would approve of, you can't do any better than this for the next poker night.
What to love: blue leather
Price: £2,687.76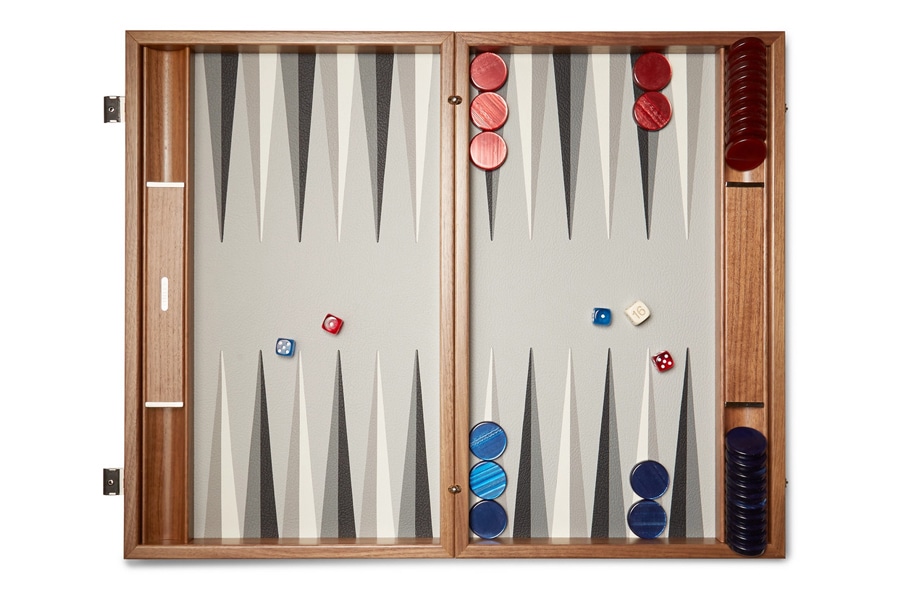 19. Linley Walnut Wood And Leather Backgammon Set
Granted, Backgammon is one of the great time-killers but with the right set, it can be so much more. Perfect for a bit of one-on-one bonding, the Linley Walnut Wood And Leather Backgammon Set has been skillfully crafted in Germany from rich walnut wood. The accompanying dice are housed in their own velvet bag and the playing pieces are coloured so that they complement the bold marquetry motif on the case.
Price: £1,493,75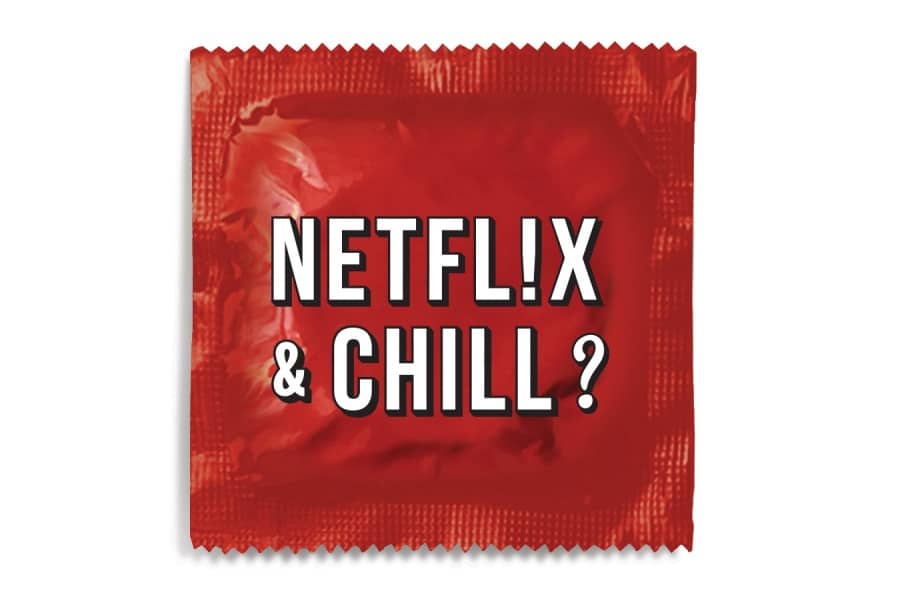 20. Netflix & Chill Condoms
Nothing ruins a quality night in with that special someone like an unwanted pregnancy. Luckily, the clever folks over at Say it With A Condom have a cheeky solution, in the form of a customised Netflix & Chill johnny, designed specially to ensure your couch time doesn't land you both in the maternity ward. Hit play on your favourite flick, fang on this franga, and get freaky without fear of fatherhood.
Price: from US$3.99 a piece
More Gift Guides:
2018 Christmas Gift Guide – Stocking Stuffers
2018 Christmas Gift Guide – The Tech Head
View All Our Gift Guides