Hi-End Bluetooth Audio – Dynaudio Focus 20 XD Speakers
You know what they say about high-end speakers: if you don't think they're worth it, you've probably never owned a pair. Indeed, a prime audio set-up (like, say, the Dynaudio Focus 20 XDs) can makes a world of difference to the discerning and casual listener alike. That difference lies mostly in the speakers' ability to capture a natural soundstage minus any distortion no matter how high you crank the volume. In other words, from a pair of high quality speakers you can expect unwavering clarity, smoothness and verisimilitude. Accordingly, the music itself has never sounded so authentic and alive–every spare detail finding its proper place amidst an expanse of vocals and instrumentation. In some cases (if not most), it's like hearing a song or album you already know by heart for the first time.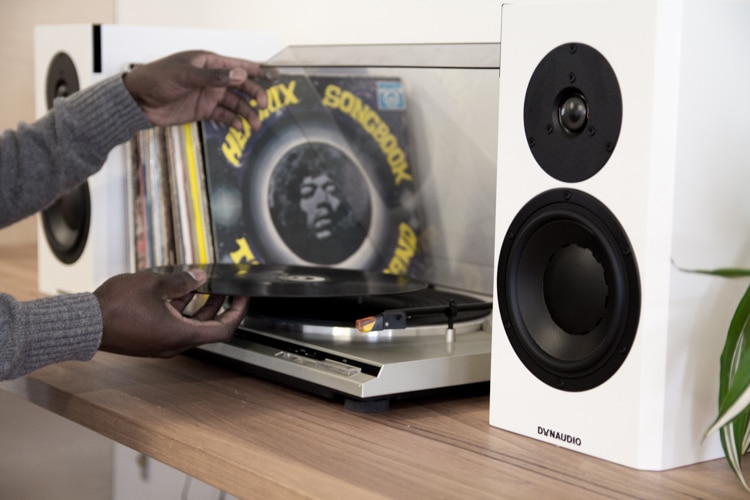 Danish brand Dynaudio is a champion when it comes to high-end speakers. They've been steadily seducing eardrums since 1977, innovating appropriately when trends and technologies evolve. With their XD range, Dynaudio infuses modern convenience and intelligence into the premium high-end speaker experience. That means things like a built-in amp, wireless Bluetooth audio capability and a Connect app controller. Put it all together and you're taking loads of time and management off the table without making any sacrifices to quality. Some people might say it sounds too good to be true. However, we got our hands (and ears) on a pair of Focus 20 XD Speakers and while the sound was in fact too good, it was nevertheless all true. Read on for a breakdown.
The Focus 20 XD Speakers tout so many noteworthy features we hardly know where to begin. For starters, there's the adjoining Stand 6, i.e. two eye-catching and supremely optimal stands on which the speakers sit. Sleek in aesthetic and precisely designed, the Stand 6 is made of sturdy low mass aluminium. Each one includes an internal cable organisation system, along with tapered top and base plates with special damping to reduce unwanted vibrations. The Stand 6 comes with spikes that are optional at the top and adjustable at the bottom. While the jury is still out as to whether spikes improve (or actually hinder) audio quality, most agree they can be lifesavers when keeping everything firmly in place atop carpet floors.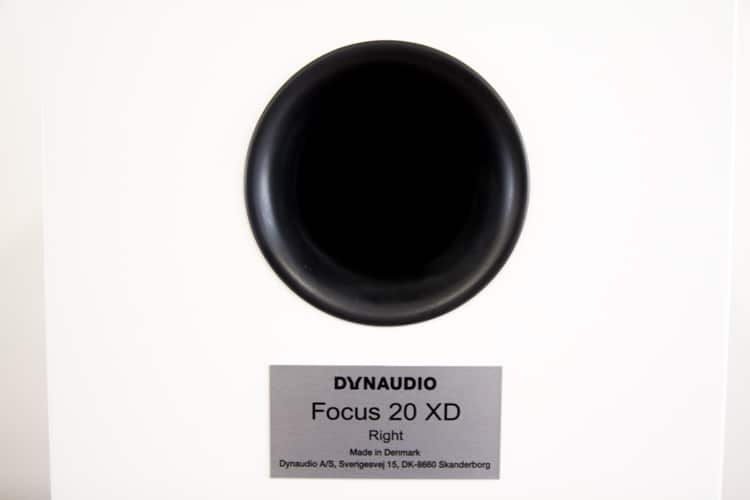 Then there are the Speakers themselves. Three decades in the making, the brilliantly compact 300W Focus 20 XDs are basically the whole package inside what used to be part of the package. That means an MSP driver, a 28mm tweeter, a built-in amplifier and state of the art digital processing tech that can handle 24-bit hi-res files all in one place. In addition to the digital coaxial in/out, there's also analogue input and a seven-position control board on the back.
The result of such tireless tech is quality, expediency and choice. Lots and lots of choice. Feel like mixing and matching speakers from the XD range? No problem–they're all compatible with one another. Want to connect a turntable for some analogue bliss? Go right ahead. Want to plug in a digital source? All you need to do is connect the source to one 'master' speaker and that speaker will feed audio to a second speaker. Meanwhile, less overall processing achieves a firm, brilliant sound, one that's absolutely free of interference and distortion. In other words, the highs don't make your ears bleed, the lows can be felt in your gut and sonic details come to life with glorious clarity. You hear everything.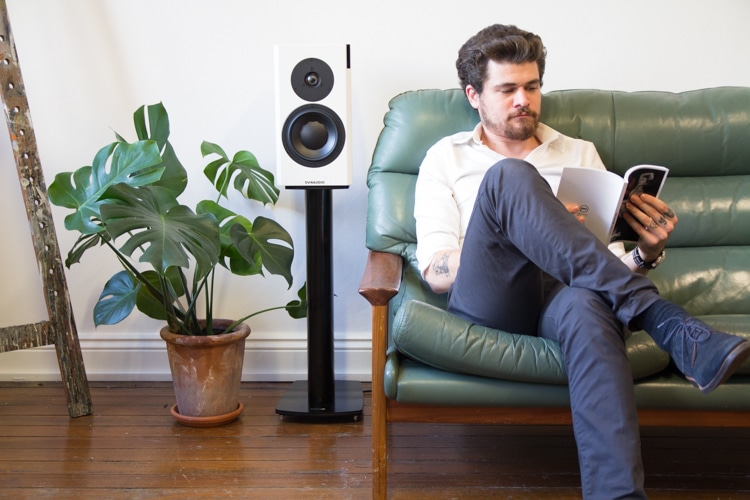 As if a copious amount of built-in tech wasn't enough, you can go full wireless by tossing a Dynaudio Connect Box into the equation. In addition to aptX Bluetooth and Wi-Fi connectivity for wireless streaming, each box includes a mini-USB, digital optical, another digital coaxial and then RCA and 3.5mm analogue inputs. Most importantly, the box functions as a central nervous system tying the whole package together, able to channel multiple rooms, speakers and sources through one convenient hub. Making an easy thing even easier is the Dynaudio Control app. Download the app to your computer, smartphone or tablet and you've got a trusty remote control at your fingertips anytime, anyplace.
Less processing. Clean sound with no distortion. Wireless capability. Intelligent synergy. These are the main takeaways from the Focus 20 XD Speakers and their adjoining accessories. Also worthy of note is a switch on the back of each speaker that adjusts brightness levels, a winning feature from Dynaudio's previous LYD pro-studio monitors. And because technology now happens at the speed of light, the speakers' firmware can be upgraded to implement the latest innovations.
Entailed in the digital revolution is a concern that convenience will ultimately trump quality. However, with one product at a time–be it a camera or wireless headset or speaker system–the major brands are stepping up to the plate and ushering in an era that's simultaneously superior and approachable. As a result you get top-shelf quality and top-shelf convenience in one stellar package. Likewise, the Dynaudio Focus 20 XDs ably bridge the gap between the two worlds of unfettered manageability and brilliant performance. These babies are living proof that going wireless doesn't mean compromising fidelity, or that going digital doesn't mean losing your analogue stride. And that's what we like to call win/win.
Australian distribution by Busisoft.