12 Best Places to Buy Art Online
At some point in a man's life there comes a time to take down the action movie posters and up put some quality artwork. The art should represent a meeting ground between personal expression and interior design. That is to say the art should first and foremost speak to you personally, but it should also flow in accordance with its surroundings. Of course, this all begs the question: where do you go to find said artwork? Well, you can check out the nearest art galleries in your city…or you can find the best places to buy art online, which will put thousands of artists and works at your fingertips. Of course, like the world of art itself, the Internet is an occasionally dubious sphere that can easily lead you astray. To save you the trouble of embarking down the wrong path, we've compiled a list the 12 Best Places to Buy Art Online. May they bring some culture into your life and home.
This article is part of our Home & Design Series
---
You'll also like:
The Stunning Surf Photography of Luke Shadbolt
Jim Carrey On Why He Loves Painting
Dezeen's 10 of the best Monochrome Interiors From Pinterest
---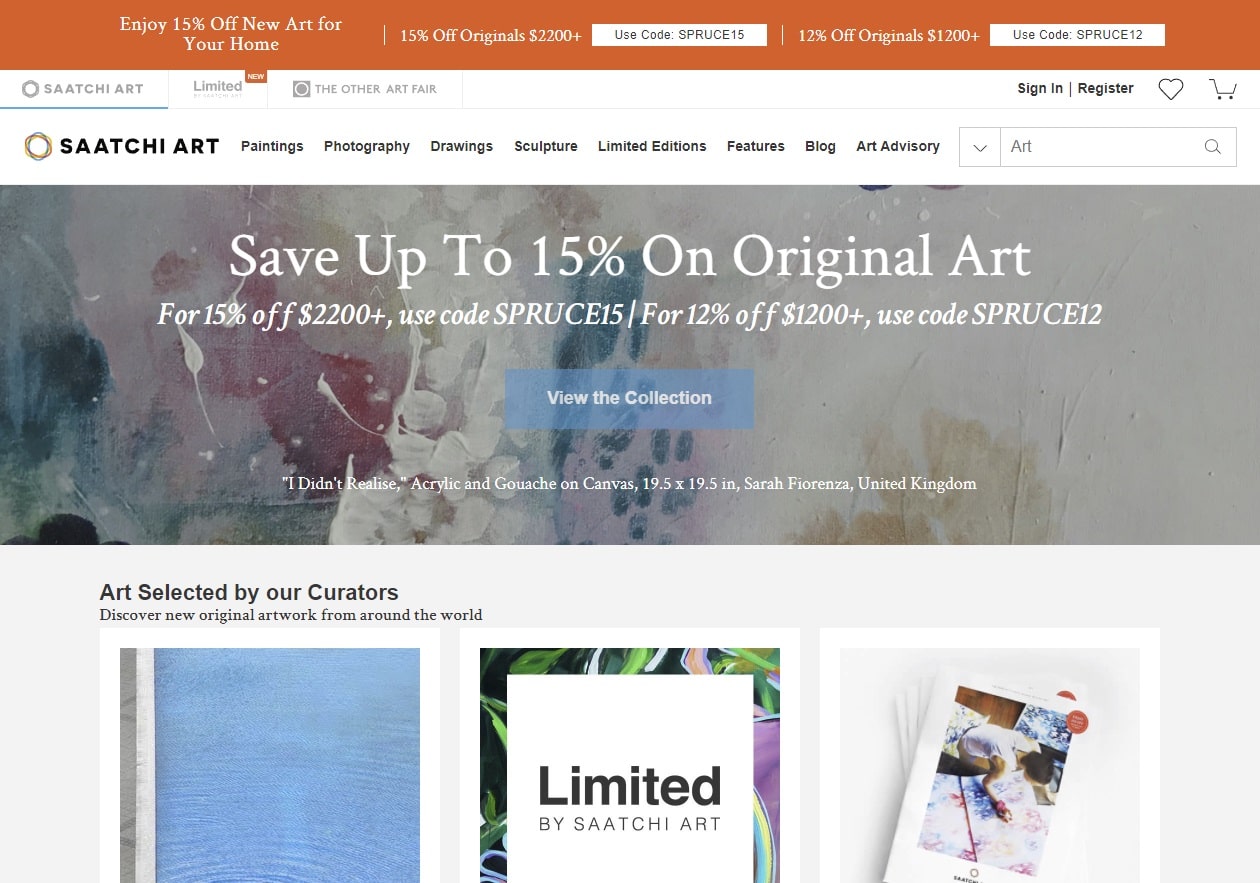 Saatchi Art
Los Angeles-based Saatchi Art makes shopping for drawings, paintings, sculptures and photographs a breeze by way of a tremendously approachable layout. Their team of curators find the latest and greatest artists from around the world and bring them straight to your computer screen and then to your door. Expect a full range of styles and prices as well as in-depth articles and videos.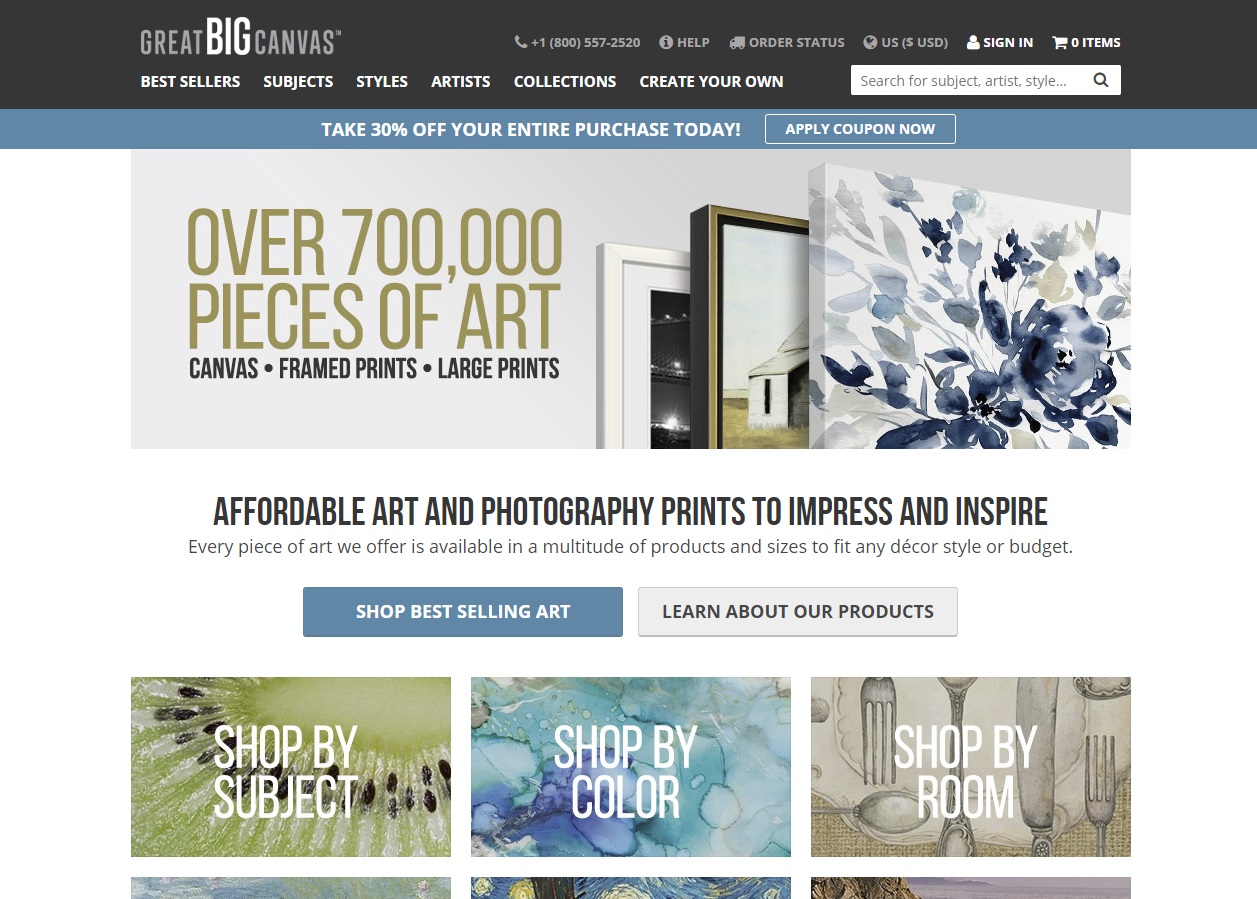 Great Big Canvas
From Great Big Canvas you'll find classic artists like Claude Monet and Paul Cezanne right next to the hottest contemporary names. The site goes big on customisation, meaning you can adjust everything from the frame to the size to the canvas style. Meanwhile, their customer service is second to none.
Bluethumb
Australia's largest digital art marketplace and one of the best places to buy art online, Bluethumb is a living community that promises to put unforgettable work in your hands and on your wall. They offer the full range of prices and styles and feature established and emerging artists alike.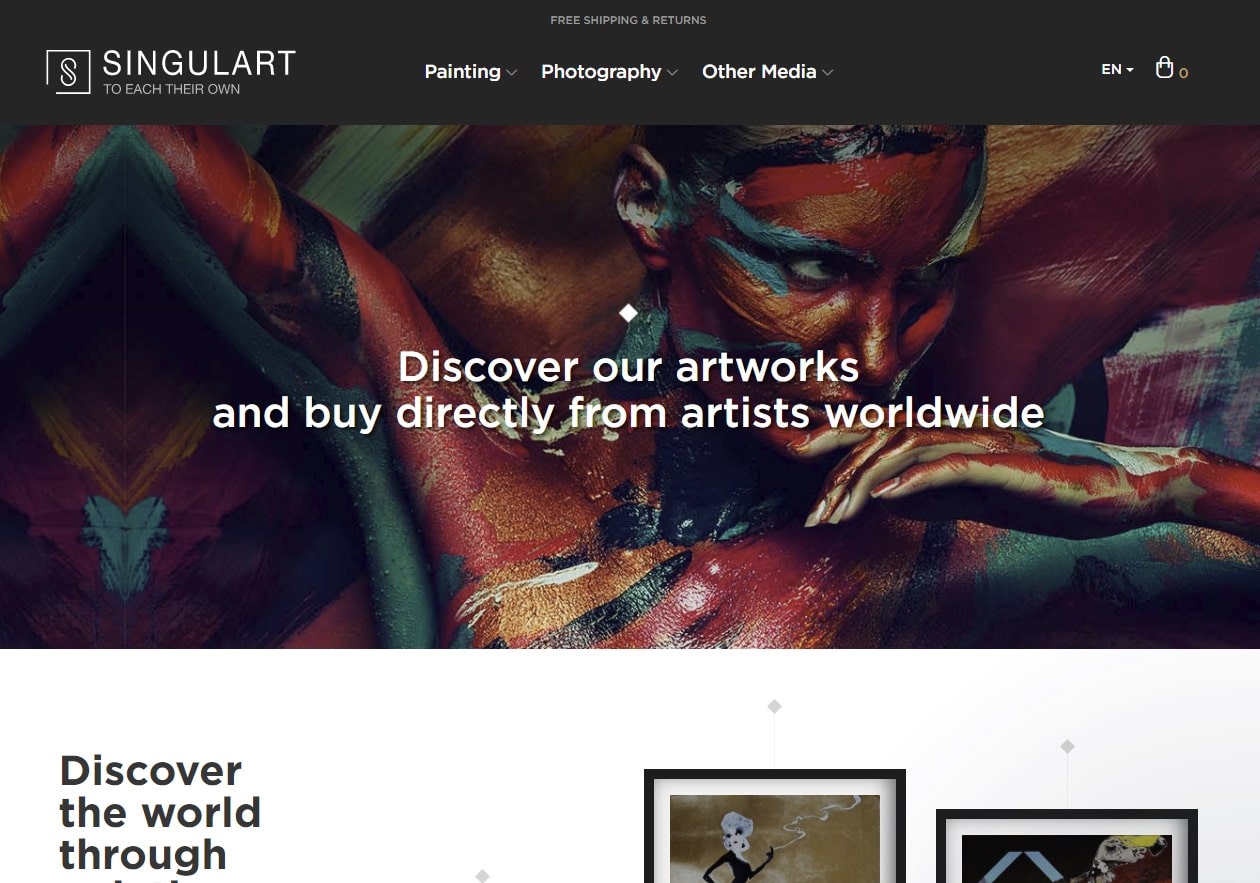 Singulart
The Singulart founders scour the world for the best in art and bring the results directly to their online community of enthusiasts and collectors. In a welcomed move toward complete transparency, they keep the artists themselves squarely in the loop at every stage of the process.
Art.com
The name pretty much says it all. Thankfully, the operation at Art.com does far more than merely capitalise on a valuable domain name. Indeed, this is one of the easiest and best places to buy art online.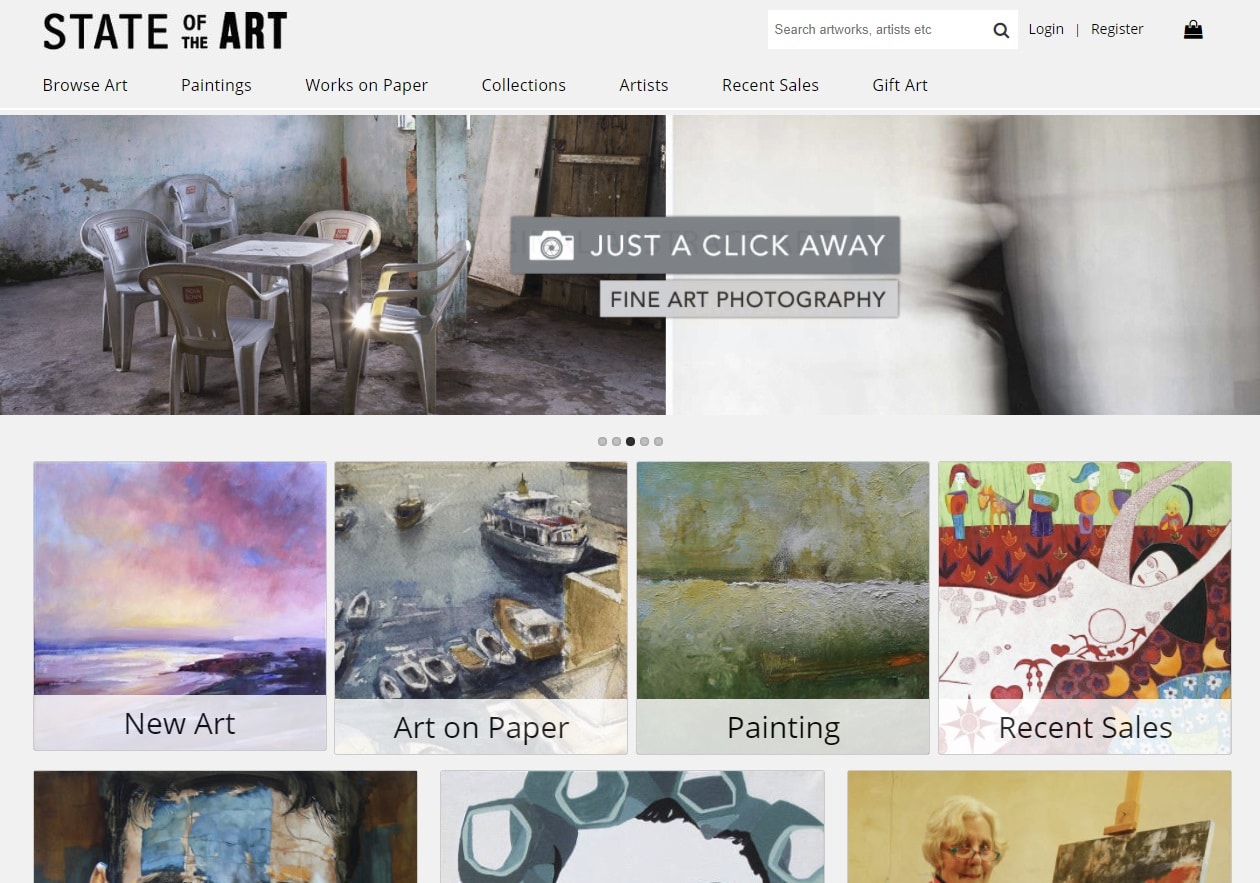 State of the Art Gallery
This online gallery and marketplace started in South Africa and has recently expanded to Australia. They review local submissions one at a time and select what they think has the most potential. Think of it as a traditional high end gallery exponentially diversified by the power of the Internet.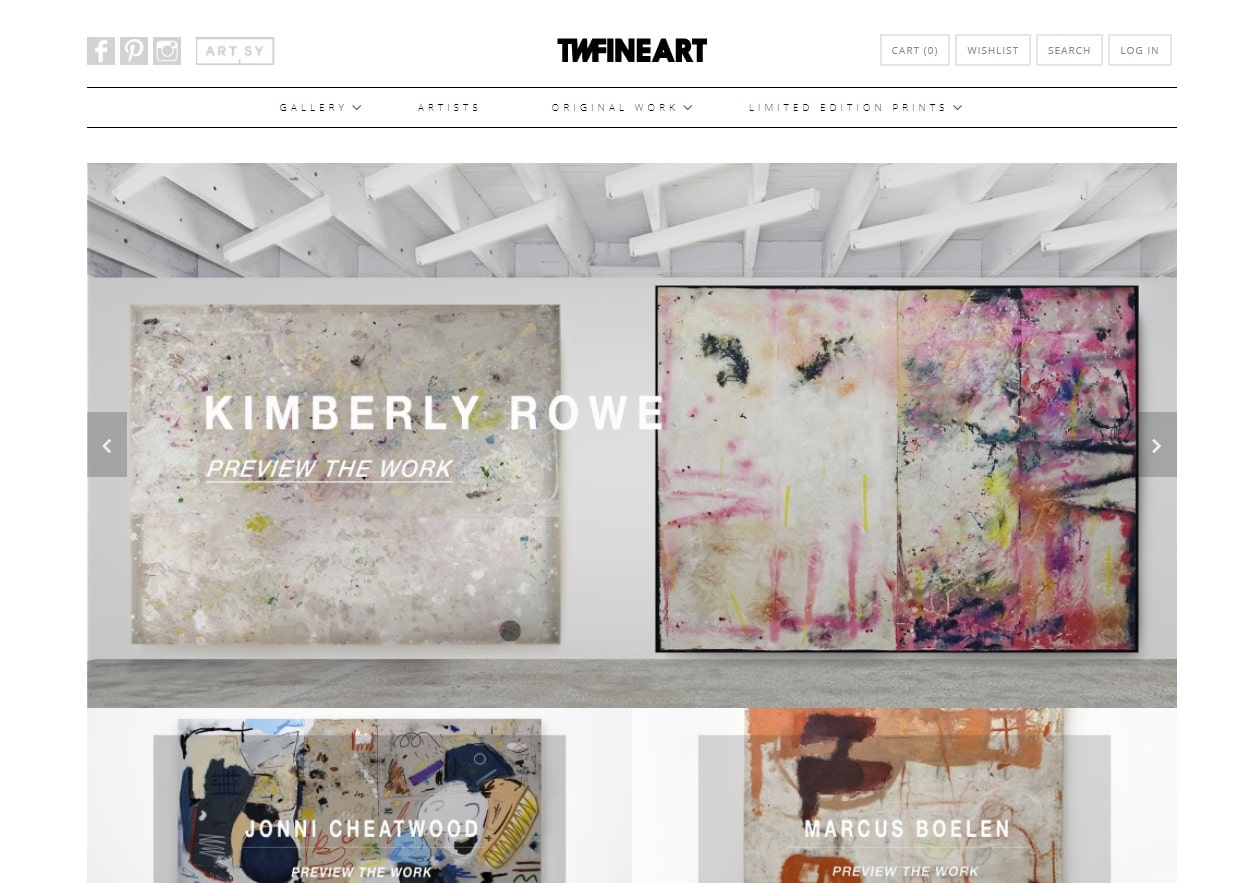 TWFINEART
One of Brisbane's foremost art galleries is also one of the best places to buy art online. Shop among their range of prints and original works and rest assured you're being exposed to some of the hottest artists on the international stage.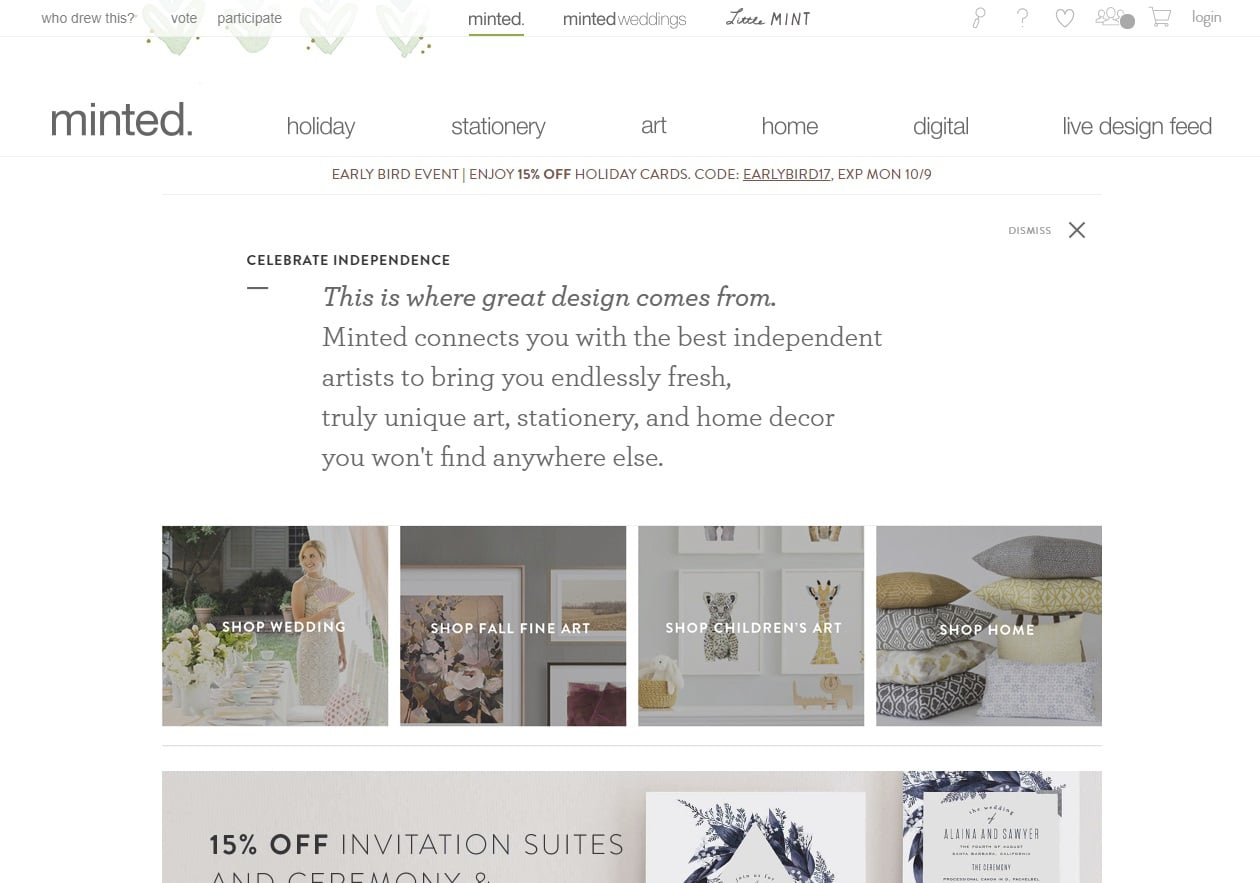 Some retailers adapted to the digital tide while others were created it by it. Minted is a perfect example of the latter. The online marketplace is home to a slew of creatives who offer up their work for the public to vote on. Winning entries are then produced in a variety of forms including wall art and wedding invitations.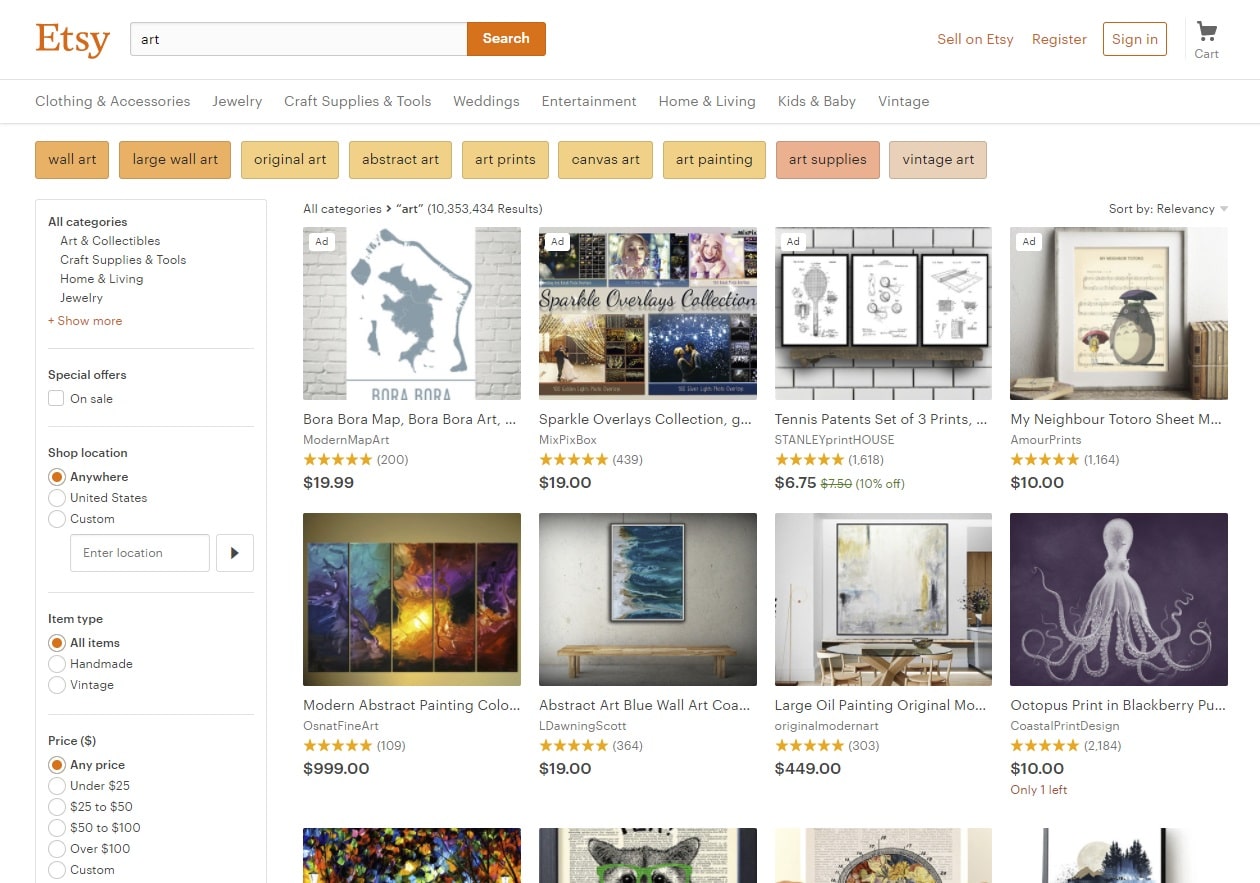 Etsy
Like an artisanal cousin to eBay and Amazon, Etsy is the ideal place for artists and galleries to reach out directly to collectors. Naturally, the selection is virtually endless. To call Etsy one of the best places to buy art online would be more or less redundant.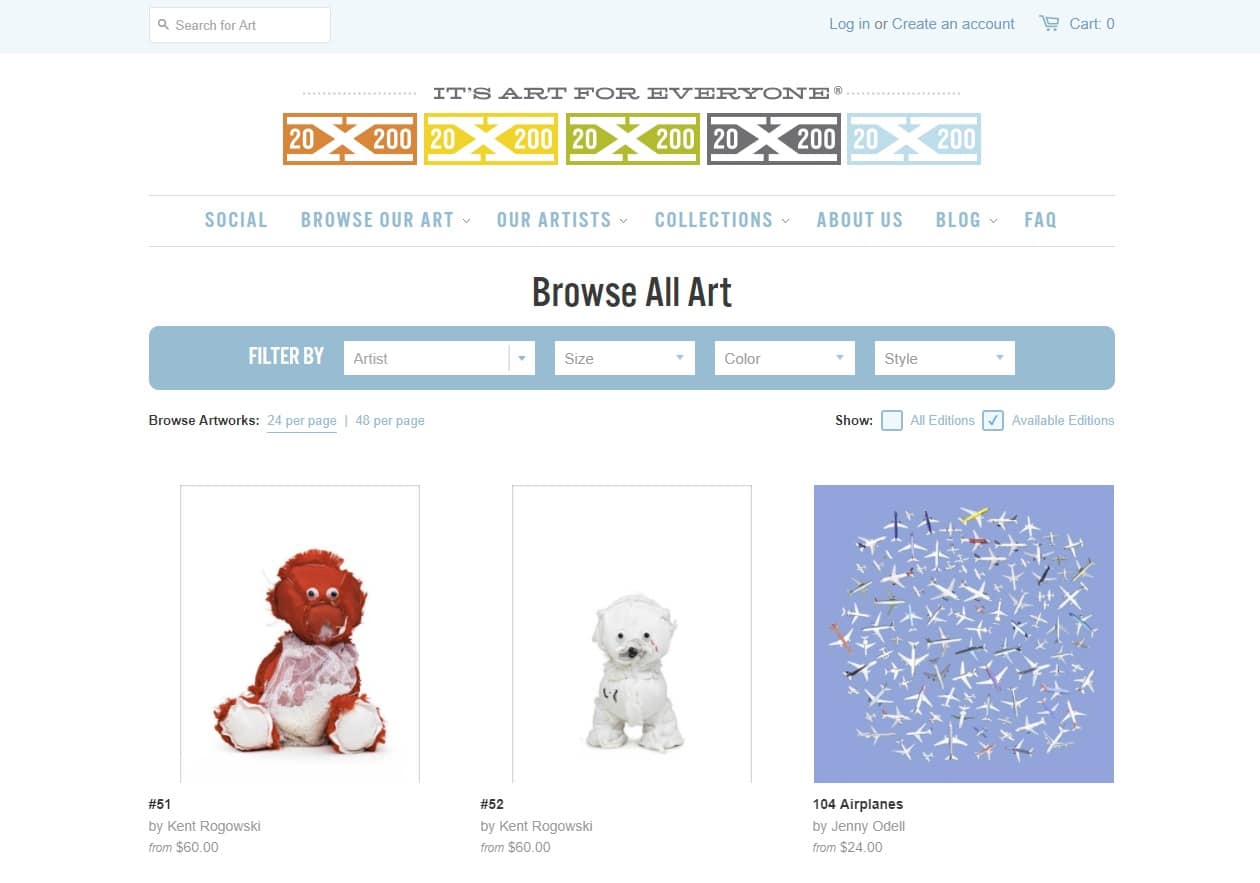 20 x 200
Since 2007, 20 x 200 has lived by one core motto: "Art for Everyone". Such a warm welcome practically obliges people from all walks of life to partake, and the site offers a full spectrum of styles and prices to make sure no one gets left behind.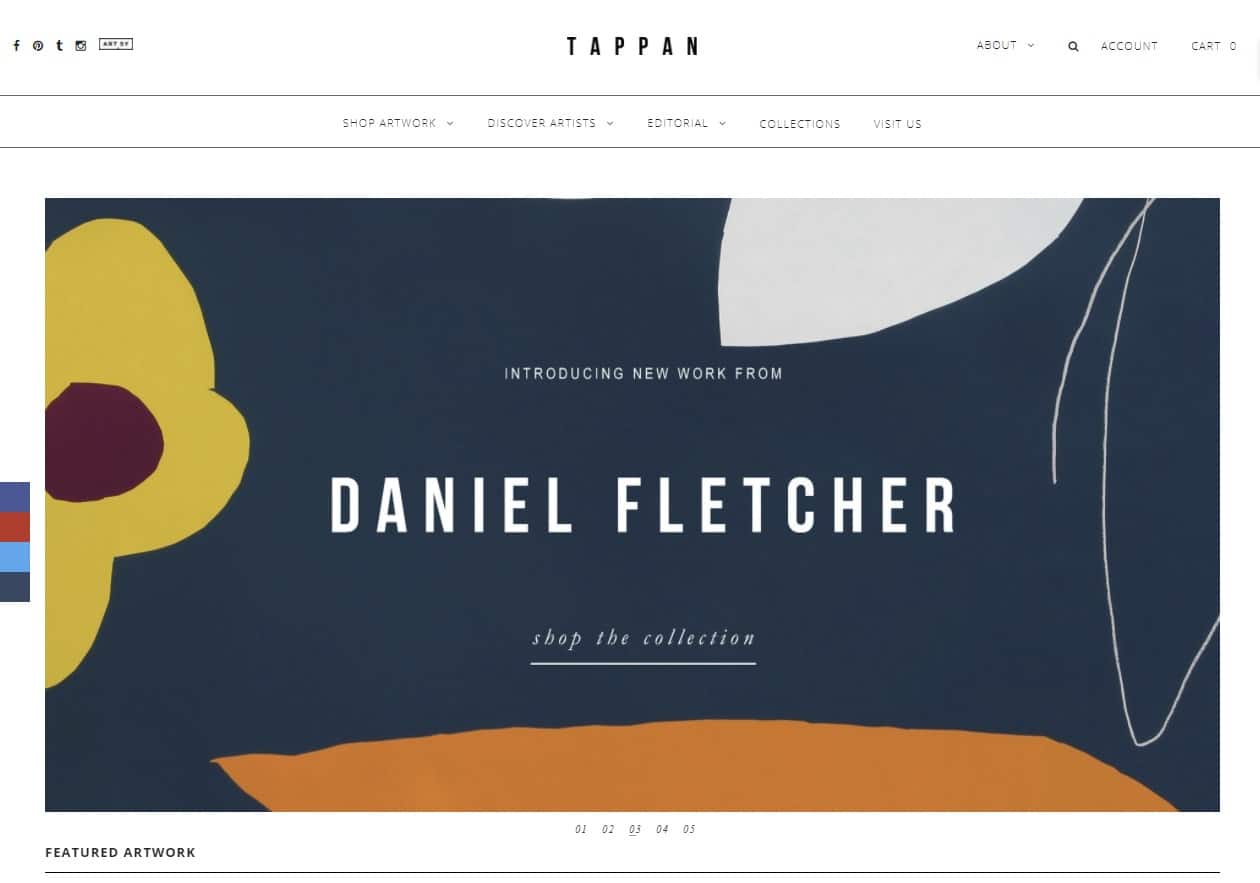 Tappan
In the art world it's all about the next big thing and Tappan has its fingers on the world's pulse. Come here to buy the best emerging art before it costs ten times as much.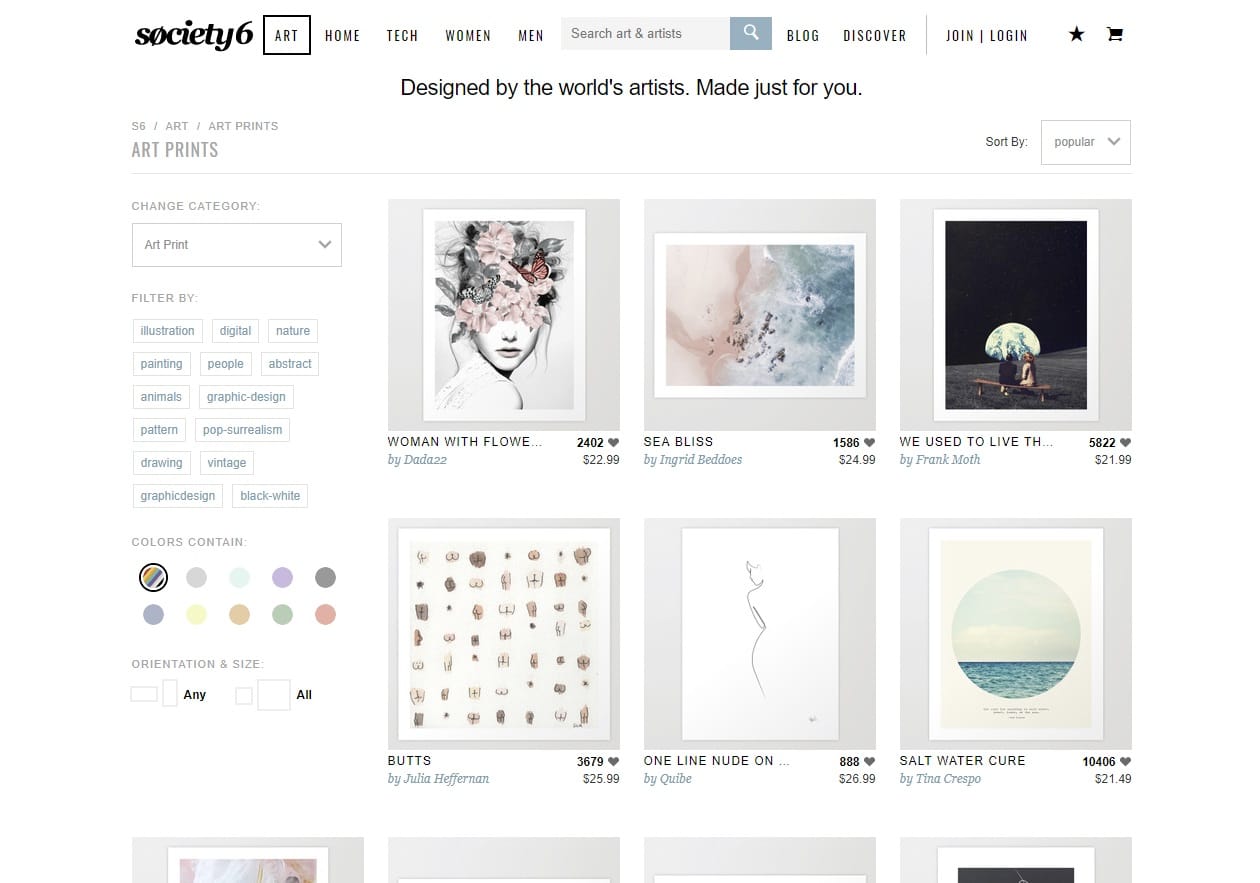 Society6
Buying great art doesn't have to mean breaking the bank. In addition to the latest gadgets and apparel, online retailer Society6 offers a completely affordable range of brilliant art prints. Find the ones that speak to you and let them enrich your life and your decor alike.
This article is part of our Home & Design Series
Have you subscribed to Man of Many? You can also follow us on Facebook, Twitter, Instagram, and YouTube.
---
You'll also like:
The Stunning Surf Photography of Luke Shadbolt
Jim Carrey On Why He Loves Painting
Dezeen's 10 of the best Monochrome Interiors From Pinterest
---