Belle Delphine OnlyFans Account
Part-time YouTuber and full-time OnlyFans provocateur Belle Delphine has a monthly income that will literally blow your mind. The self-proclaimed 'gamer girl' has a monthly OnlyFans income of approximately US$1.2 million, as illustrated in a number of screenshots shared with Insider. It's safe to say that she's kicked the pop-culture door wide open for a full-time career in lewd content with celebrities like Cardi B, Bella Thorne, and numerous pornstars moving to the platform in favour of marketing behind-the-scenes content worth millions.
Born: 23 October 1999 (age 21 years), Cape Town, South Africa
Height: 1.68 m
Full name: Mary-Belle Kirschner
Other names: Bunny Delphine
Subscribers: 2.03 million
Number of Images: 4000+
Number of Videos: 600+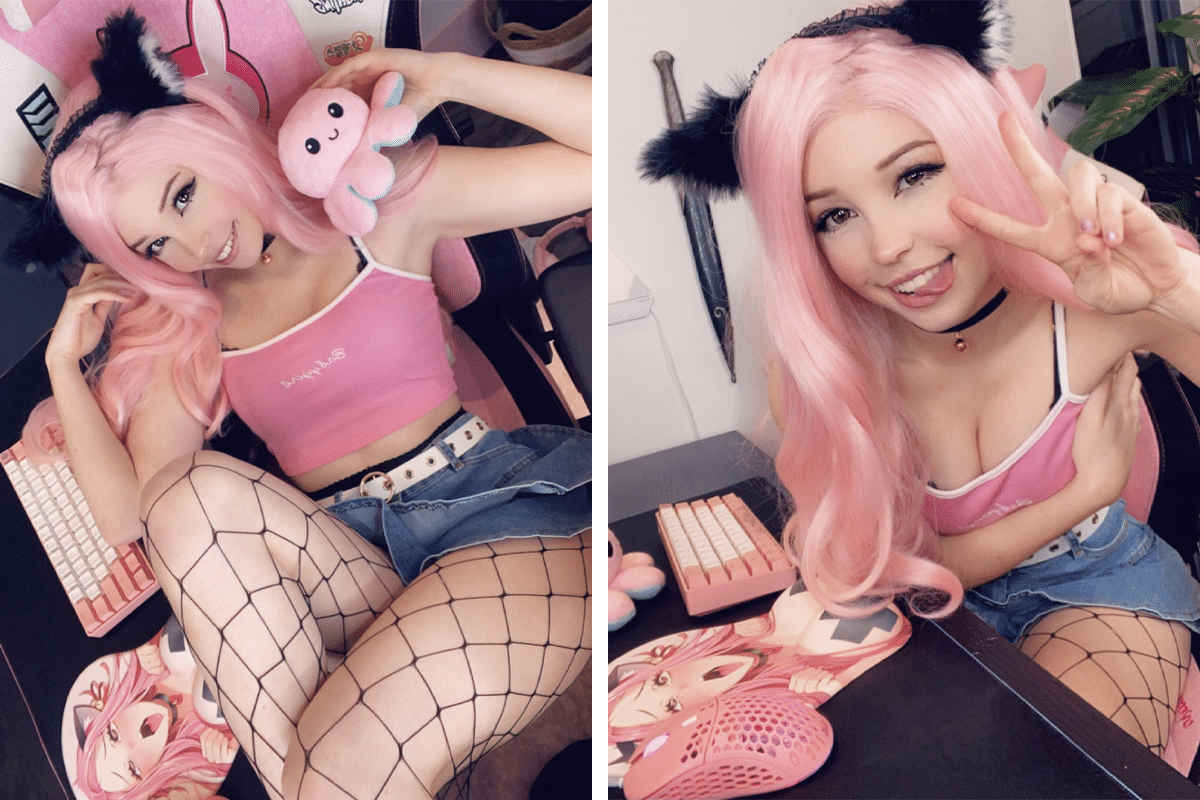 Belle Delphine OnlyFans
In a parody video of 6IX9INES famous song Gooba, you'll find Belle rapping about her thick things, paying taxes and being a disappointment to her parents. It's safe to say that Delphine has confirmed without hesitation she is 100 per cent invested in the game. Soon after her Instagram was removed for violating the community guidelines, she seemingly disappeared, only returning in October 2020 to post a mugshot with the caption "I got arrested lol". Whether the arrest was legitimate or not was the topic of much debate, but what we do know is that she sold her "gamer girl bathwater" for US$30 a jar, so yeah… In addition to the YouTube career, Delphine also become fully invested in her OnlyFans and Twitter accounts.
The Belle Delphine OnlyFans account sees the YouTuber jump on the popular subscription site in a move that has delighted followers and weebs all over the world. The platform can be used for anything from personal training to pornography and lingerie shoots, but based on how open she is about disappointing her mother, we can confirm there's definitely more of the latter.
Belle Delphine videos are wild, and that's saying the least. While they don't have the same mass appeal as her early work, it's no real surprise as she's revealing it all with full amateur pornography and it seems nothing is off-limits. You can bet fans are happy to have her content, but let's just hope she doesn't jump back into selling jars of her bathwater for the entirely unreasonable price of USD$30. We'd only pay $15, maybe $20 max.
You can subscribe to Belle Delphines OnlyFans via the link below. Weeb out friends.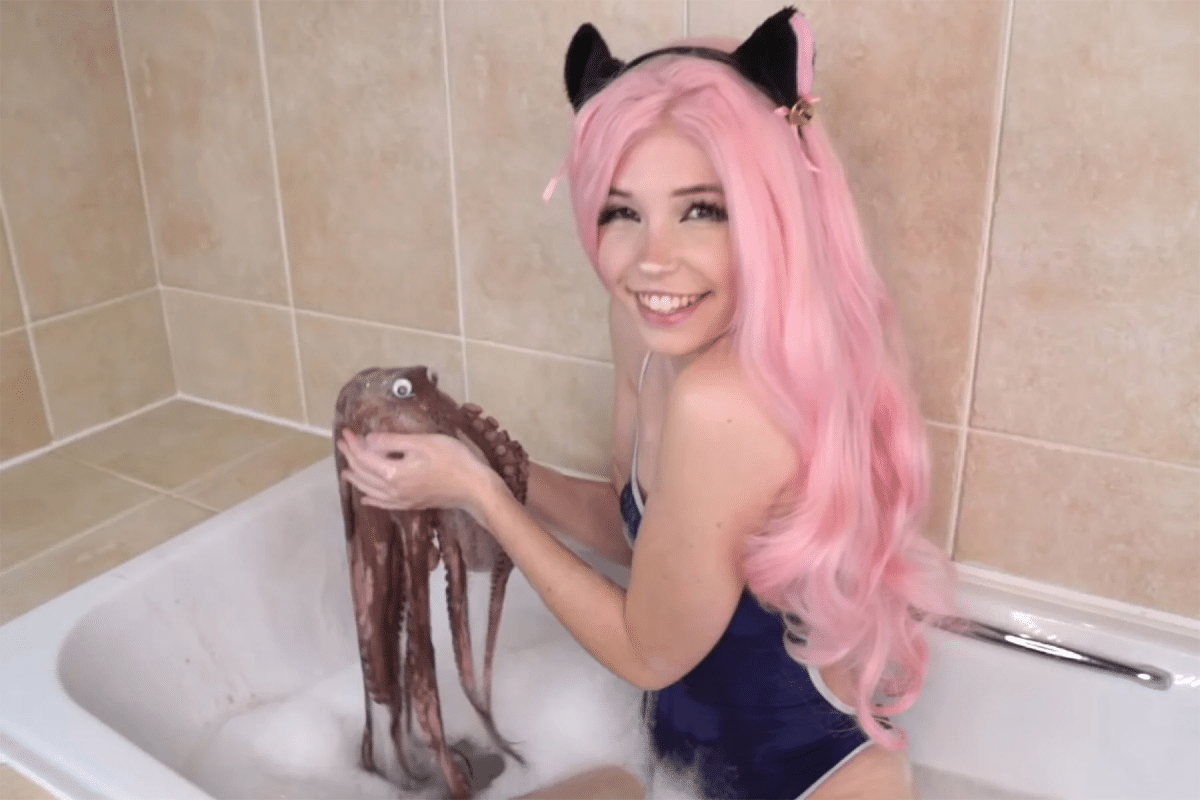 Belle Delphine Instagram
Before the millionaire started charging US$35 a month for access to her 'premium content' weebs around the world were flocking to her Instagram account for some casual nudity. Belle Delphine had a whopping 4.5 million followers on Instagram the platform before she got banned for 'violating nudity guidelines'. You be the judge, but her account certainly drew the line between porn and modelling and we wouldn't necessarily refer the bathing with a dead octopus 'tasteful' either. Thankfully, anime and gaming fans will be delighted to know there's a number of unofficial accounts to get your hands-on *pause*.
General FAQ
How much is Belle Delphine OnlyFans?
Belle Delphines OnlyFans costs US$35 per month.
Does Belle Delphine post B/G videos on her OnlyFans?
Yes, Belle Delphine has released a B/G sextape on her OnlyFans account.
How much does Belle Delphine make per month on OnlyFans?
In screenshots shared with Insider, Belle Delphine makes approximately US$1.2 million per month on OnlyFans.
How old is Belle Delphine?
Belle Delphine was born on the 23 October 1999. That makes her 21-years-old.
You'll also like:
Is "Gamer Girl" Belle Delphine Selling Her Pee?
Agent Provocateur's New Controversial Lingerie Campaign
Sex Expert Explains 25 Pleasure Points Every Man Needs to Know