Is Fallout 76 Actually Worth Playing in 2021?
When Fallout 76 launched in 2018, it was riddled with bugs and lacked the memorable NPCs that the series is known for. The online-only experience was universally panned, and physical copies quickly found their way into bargain bins. Having acknowledged its failings, developer Bethesda doubled down and confirmed that the team would work towards making Fallout 76 a game worthy of its predecessors.
A steady stream of updates and quality of life improvements have already gone a long way to enhance the experience for new players, while a recently revealed roadmap suggests that there's plenty on the cards to keep existing players engaged. So now the question remains: is Fallout 76 worth playing in 2021? The answer is far more Yeah than Nah.
You'll also like:
Top Video Games and Release Dates for April 2021
Sealed Super Mario Bros. Sells for Record $660,000
Hasbro Unveils First-Ever Self-Transforming Optimus Prime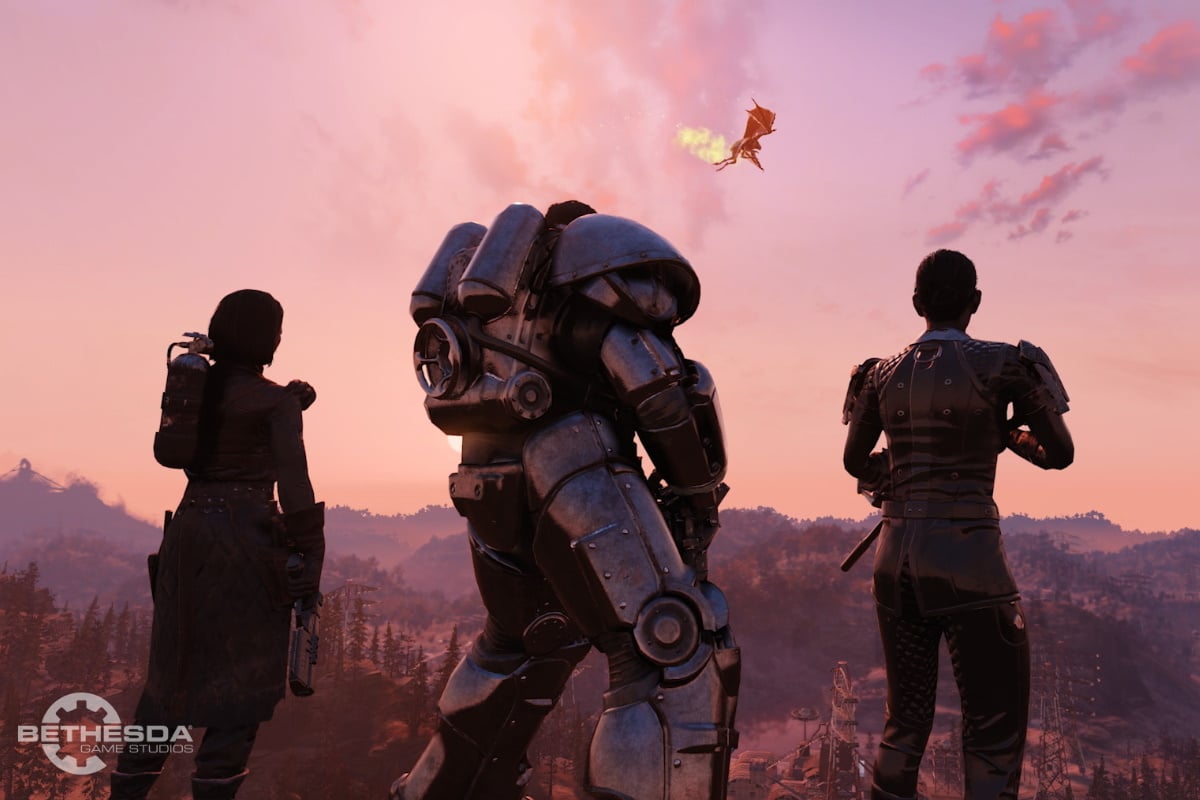 What's Fallout 76 Like for New Players?
Look, we've got two next-generation consoles and a long list of games launching over the next few months. There's a strong case for just moving on. But without any details on a potential Fallout 5, diving neck-deep into Fallout 76 should do a decent job of filling that wasteland void. Much of 76's early criticism came from the lack of storytelling and memorable characters that we've come to expect from Fallout and other Bethesda games.
Back in 2018, there were no dapper droids, no smart super mutants and no humorous humans to breathe life into the world of post-apocalyptic Appalachia. You were alone in West Virginia with collectable text documents and audio diaries as your only company and the only details to drive the plot.
So when the free Wastelanders update arrived in April 2020 and then Steed Dawn in November, they brought new story-driven quests and a whole heap of characters to engage. These were the first significant steps towards making Fallout 76 a good Fallout game.
Play Fallout 76 for the first time today, and these characters and quests feel like natural, seamless additions to the world. Without all of the media coverage to suggest otherwise, you could believe that this great content had always been there.
---
Featured Video from Man of Many
---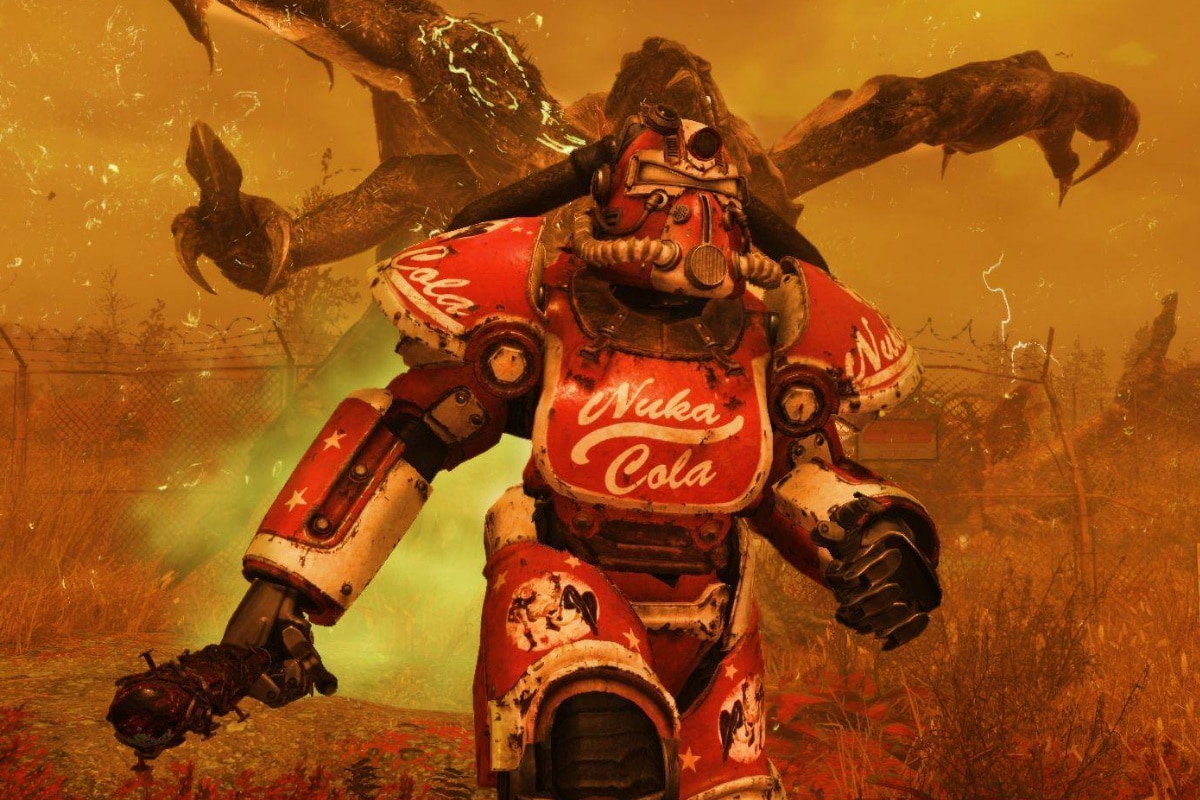 Upon leaving Vault 76 – so about ten minutes in – you're accosted by a duo wondering if you know anything about the location of a grand treasure. This kicks off the new content, leading you to a nearby pub and then to deal with a raider camp for starters. Expect branching story paths and dialogue options, quirky characters, and some dark humour – all staples of the Fallout formula.
The original storyline from 2018 remains – something about following the trail of the Vault 76 Overseer – but the new content is better. It's arguably a better story than what was found in previous Fallout games.
Unfortunately, you cannot exclusively play this compelling new content as some won't become available until your character gains enough experience to reach level 20.
The good news is that the Fallout action and exploration feel as good as ever. It also doesn't hurt that Appaltia is gorgeous with plenty to see and loot. It's easy to spend a dozen or so hours just investigating landmarks on the map and collecting resources to improve your movable C.A.M.P. When you reach level 20, the quests involving the Brotherhood of Steel can continue.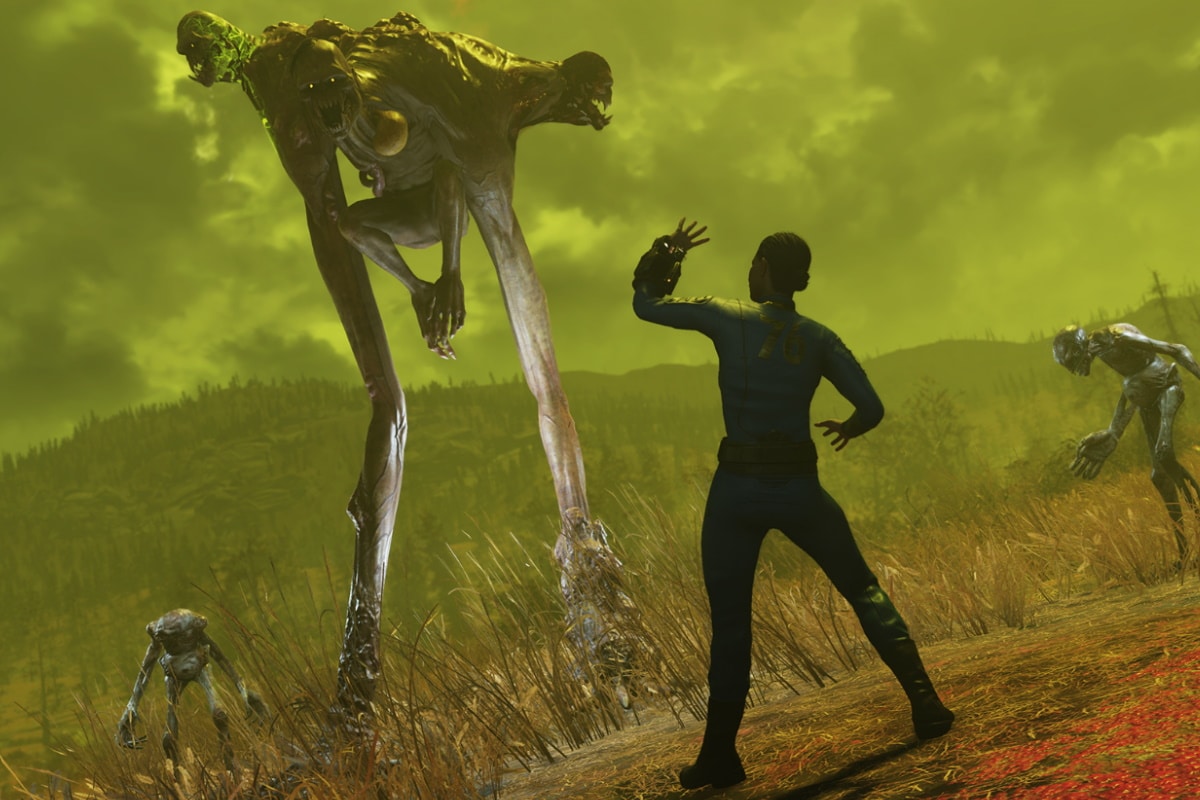 Fallout 76 is a multiplayer game at its core, and this is where things are hit or miss, even after two years worth of improvements.
As a new player, it's not uncommon to join a game and find that all of the other players have already pushed their characters well over 100 levels, putting their quests and enemy encounters way out of reach of your lowly levelled hero.
If you plan on playing with others, you will want to find some more newcomers beforehand. Each player will still need to complete each step of every quest independently of the group. There are no shared goals like in The Elder Scrolls Online or Destiny. Fallout 76 is more of a single-player experience in a shared space.
Fallout 76 feels confused in these regards. Like the developers don't know what they want the game to be.
In saying that, yes! Fallout 76 is certainly worth the price of admission, which is quite low these days, depending on where you shop. The later game starts to feel like a grind, but you can still get a good 30-40 hours of great gameplay and story before the looting and Daily Ops challenges start to wear thin.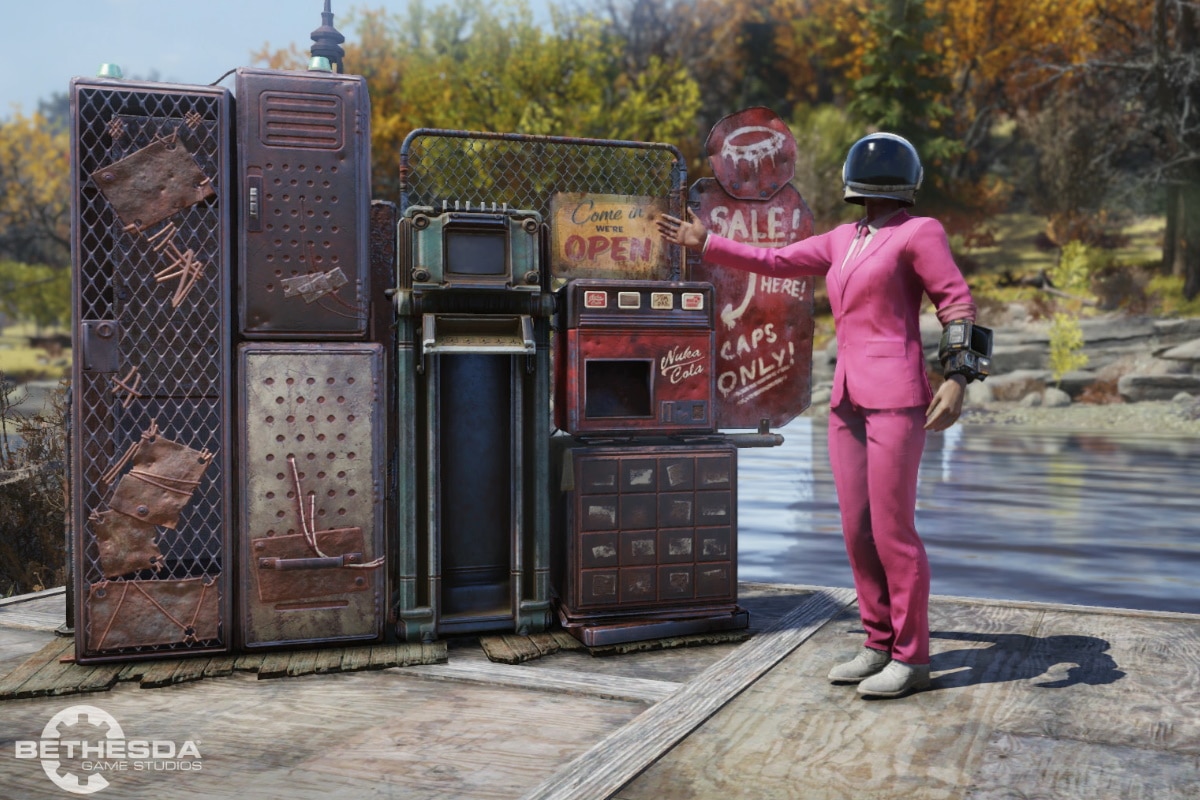 The Fallout 2021 Roadmap
In March, Bethesda revealed its Fallout 76 roadmap covering the new content to arrive this year. Many of the details are still unclear. But from the looks of it, there should be plenty of reasons for existing players to keep on truckin' through the wasteland.
Locked & Loaded: The first major update for 2021 and the seventh overall brings improvements to the C.A.M.P. system and SPECIAL loadouts, which allow players to rearrange their existing character builds. Locked & Loaded also features a new Daily Ops expansion and stacks of new weapons and armour. This update arrives on April 27 but has been available for playtesting on the Fallout 76 Public Test Server since March 12, accessible to PC players.
Steel Reign: Adds new quests, locations, NPCs and powerful rewards as it concludes the story of The Brotherhood of Steel that was introduced in previous updates. The choices you make are said to change the course of the wasteland. Steel Reign will also include the means to craft new legendary gear. Expect this content to drop sometime during the Australian winter.
Worlds are Changing: Not much is known about this update other than it's expected to provide an evolution to the Private Worlds servers. There will also be another expansion to Daily Ops. This update will arrive during spring.
Tales from the Stars: Players will face off against all-new dangers in an out-of-this-world public challenge. Invaders from Beyond will unite everyone across the server to complete challenges, battle new foes and earn stellar rewards.
Then, help the cultists in Point Pleasant prepare an exciting and dangerous ritual, and they'll repay you with unique rewards. There will also be new legendary weapons and armour, plus something called a C.A.M.P. pet. The Tales from the Stars update arrives during the Australian summer.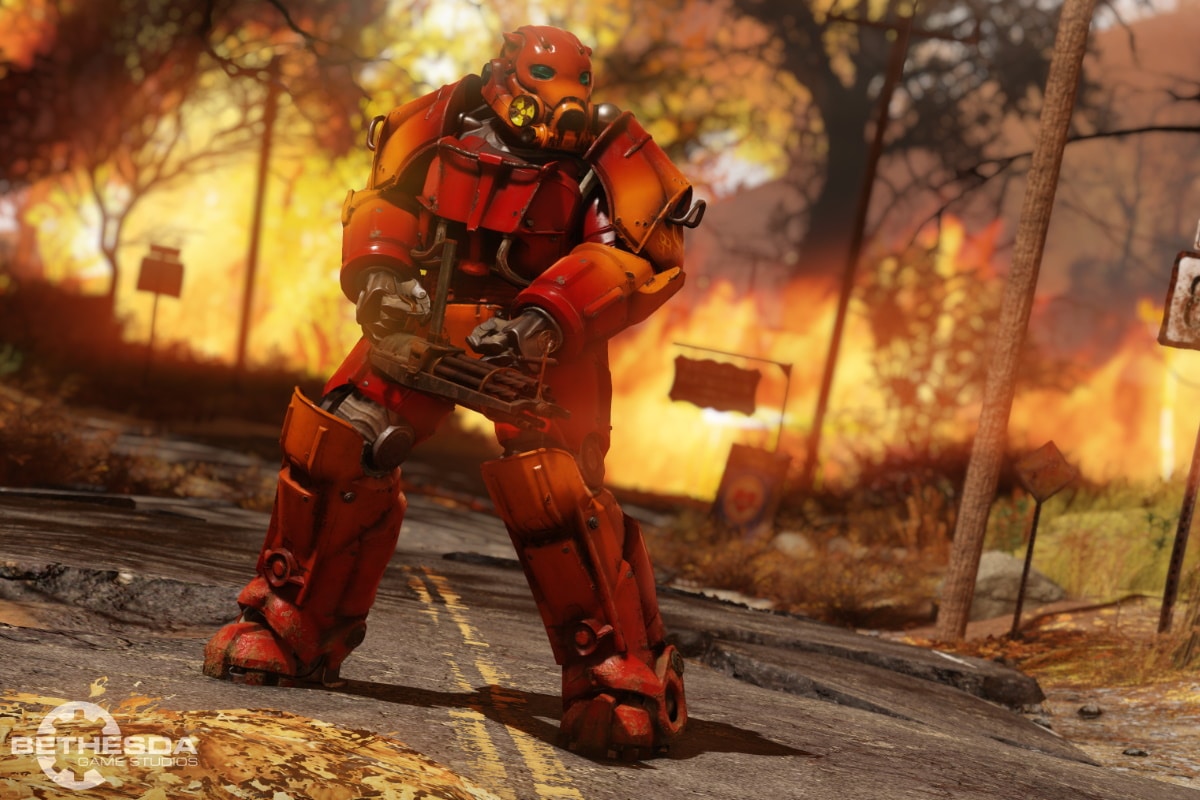 Fallout 1st Premium Membership
The last thing we want to mention is the premium Fallout 1st membership. This is a paid subscription service available to Fallout 76 players. Bethesda provided us with a subscription for the write-up, and while it's a tad pricey – AUD $23 for one month or AUD $180 for a year, the membership has the potential to change the way you play.
The perks of Fallout 1st include Private Worlds, where you and up to seven friends can play by your own rules on private servers, or you can play solo, disregarding the multiplayer aspects entirely.
The other worthwhile benefit is the Scrapbox which provides you with unlimited storage for crafting components. This can save you a significant amount of time and backtracking if your focus is building an awesome C.A.M.P. and who doesn't want to build their own wasteland residence in game?
There are plenty of other Fallout 1st benefits, including exclusive armour, icons, emotes, and 1,650 atoms per month to spend in the in-game store. It's an expensive membership, but one worth considering if you plan on sticking with Fallout 76 for the long run.
Fallout 76 is not the same game that it was two and a half years ago, and that can only be considered a good thing. It's not the best Fallout by far, but it's the Fallout we've got right now and it's only getting better with age.
Bethesda provided us with a copy of Fallout 76 and access to Fallout 1st in support of this article.
You'll also like:
Top Video Games and Release Dates for April 2021
Sealed Super Mario Bros. Sells for Record $660,000
Hasbro Unveils First-Ever Self-Transforming Optimus Prime
---
Featured Video from Man of Many