WIN! 1 of 5 Cyberpunk 2077 Prize Packs Worth $270 Each!
In Partnership with Cyberpunk 2077
Since Cyberpunk 2077 was first teased in 2013, we've witnessed the release of eleven Call of Dutys, supported Australia through two FIFA World Cups, and saw an entire trilogy of Star Wars sequels come and go. Seven years is a hell of a long time, but if that's what it takes for a game like Cyberpunk 2077 to realise it's full potential, then it was well worth the wait. I can confirm that this highly anticipated RPG does not disappoint. Expect it to consume your summer, and then life from here on out.
Cyberpunk 2077 is the sprawling futuristic RPG from CD Projekt Red, the studio best known for the acclaimed 2015 title The Witcher III. Yes, Cyberpunk 2077 was on the cards even before Geralt of Rivia began tracking Siri and the Wild Hunt, and the years have allowed the team to create a next-gen-like experience that feels richer and more detailed than other open-world games.
A mate asked what I thought of Cyberpunk 2077 in a text message. I replied describing it as Grand Theft Auto meets Fallout with a punk attitude. Having now sunk ten or so hours into the game, I've barely scratched the surface. But I have also come to understand it as so much more.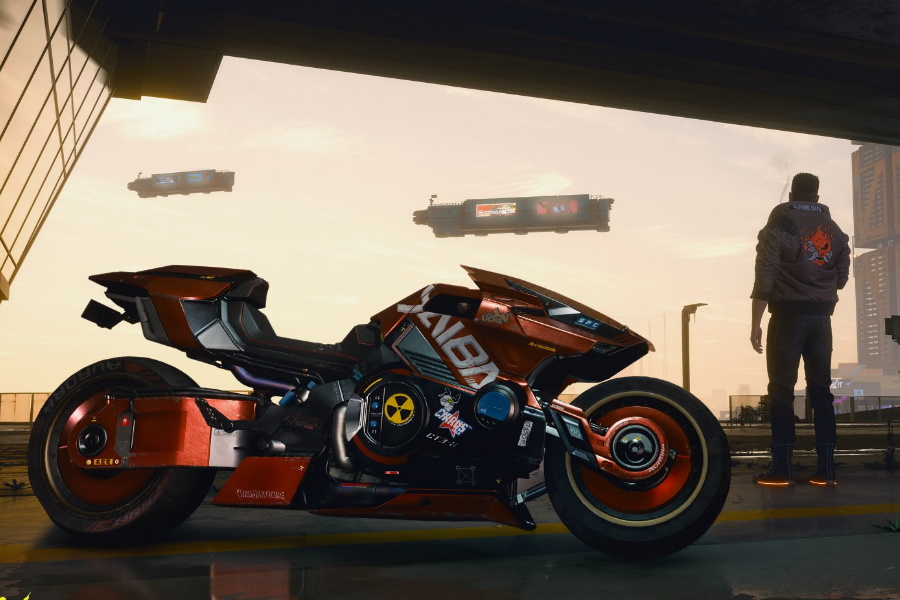 V for Veracious
For starters, Cyberpunk 2077 is all-inclusive. You play as V, a highly customisable character who can be shaped in every way but the name. From eyebrows and teeth right through to nipples, pubic hair and genitals. You can make V your own, and they won't be limited by he or she pronouns. The character creation and in game romances are LGBTQ+ friendly if you want them to be, which won't affect many gamers, but the inclusivity presented feels modern and relevant for 2020.
Before loading into the incredibly realised world, you're presented with a choice of three backstories or Life Paths to choose from. There's Nomad, who raided and scoured the roads of the Badlands. Street Kid was raised by gangs, hookers and fixers, doing anything to survive, and The Corpo grew up in a corrupt corporate world of exploiting secret and weaponisng information.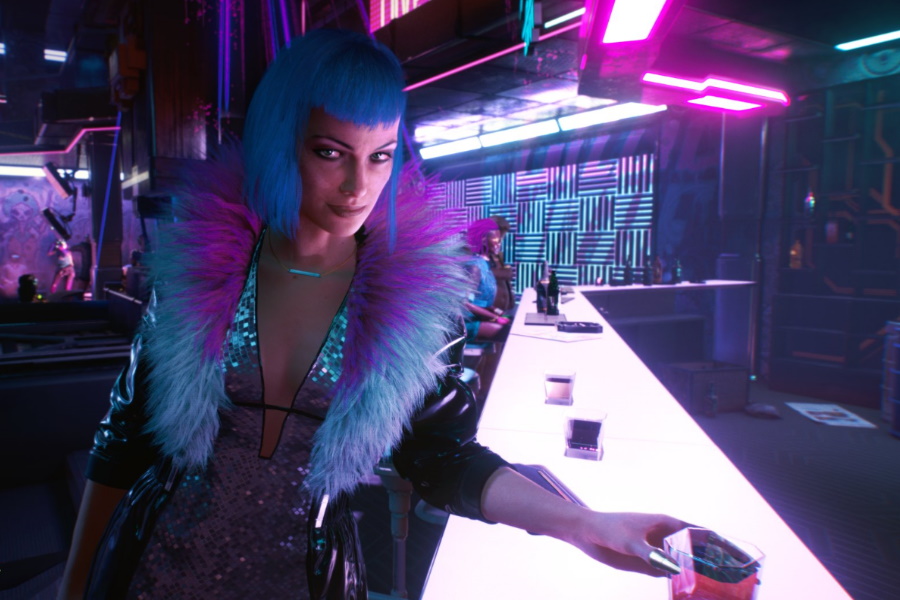 Each Life Path offers a unique introduction to the world of Cyberpunk 2077 and shapes attitudes and decision making throughout the game. I was keen on checking out the Badlands before I visited Night City, so I went with Nomad.
Having procured a vehicle, a partner and a job, it wasn't long before shit hit the fan and I was forced into the sprawling megalopolis that is Night City. It's also where the tutorial started, 30 minutes in. I then went on to complete several gigs as a mercenary, became familiar with my home district of Watson and got up close and personal with a one-off brain implant that grants the user immortality. This was all before the title card popped around the 5-6 hour mark.
Cyberpunk 2077 is a slow burn but an absorbing one that grabs you the moment you enter Night City, and it hasn't let go.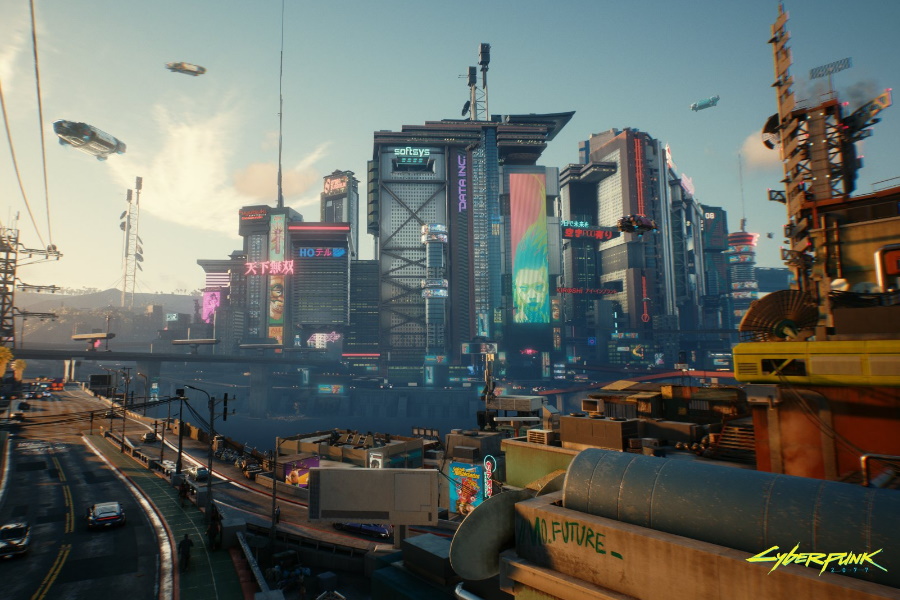 Rhythm of the Night (City)
Night City itself is the real draw of Cyberpunk 2077. This living, breathing vision of the future presents a world where corporations rule from their top floors, just as the streets are occupied by drug pushers, gangs and sex workers. It's an eclectic mix of technology and filth which work in tandem to form a richly detailed playground where every nook is to be explored and every person is to be exploited.
The first time I was let free to explore Watson, just one of six districts, I met my partner Jackie on the streets before ditching him at our ride. I was prompted to get behind the wheel, but I had already done some driving. I opted to venture out on foot instead.
Immediately I walked into oncoming traffic and got knocked down by a moving car. Lesson learned. But as I got to my feet, I was prompted that I could open the car door. So I did. In true GTA style, I threw the driver out onto the pavement and hijacked my first vehicle. In a matter of seconds, the police had opened fire, and I had wedged the car between a building and a fence. I leapt out pistol blazing and took down two NPCs before I was gunned down by a third. Lesson learned.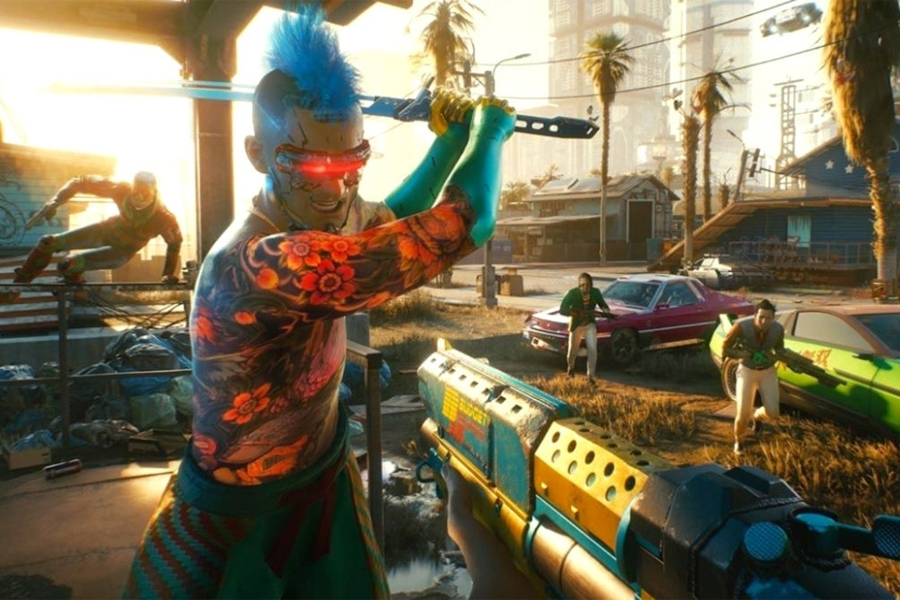 Respawning took about five seconds. I was playing on a high-end PC, so hopefully, all systems benefit from fast-loading, but I can't be certain.
This time I walked towards the police to see what they were obscuring the first time I died. It was a crime scene cordoned off by holographic tape which was surrounding a corpse. I accidentally crossed the tape and found myself in another gunfight. Lesson learned.
While my multiple deaths were unfolding, I received a series of prompts and phone calls inviting me to complete jobs for cash and informing me of the bounties that were placed on the heads of known criminals. I was particularly keen to complete these bounties, but I was playing for this review, so it seemed appropriate that I follow the story. At least to the point where Keanu enter the scene.
John Wick 2077
We've known for quite some time that Keanu Reeves is in Cyberpunk 2077 playing a character named Johnny Silverhand. In Cyberpunk lore, Silverhand is a big deal. So scoring an actor of such prominence is just one of the many benchmarks set by this game. Reeves' role is no cameo either.
Silverhand is directly tied to the immortality biochip that I mentioned earlier in a way that really shouldn't be spoiled if it hasn't been already. I can say that Silverhand/Reeves sticks around throughout the story with the developers themselves revealing that the relationship that your V forges with him will affect everything right through to the finale and epilogue.
And if you were under the impression that Spinal Tap is the best fictional band, you'd be mistaken. Johnny Silverhand fronted a band years before the events of Cyberpunk 2077. His band was Samurai, and CD Projekt Red partnered with legendary hardcore band Refused to bring Samurai to life. The seminal Swedish band even recorded a whole original EP under the Samurai moniker to tie in with the game. Being a fan of Refused for going on two decades, and a gamer for three, I had to spend at least one paragraph explaining how awesome it is that this collaboration exists. You can check out the Samurai tracks in game and also on the world wide web.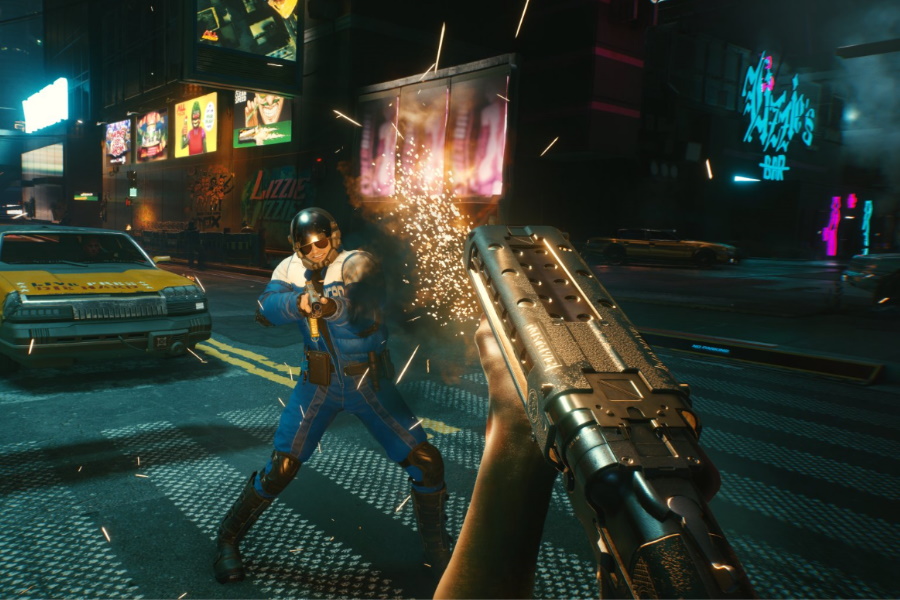 But just because John Wick himself features heavily throughout, doesn't mean Cyberpunk 2077 is all about shooting. What I find compelling about RPGs like this is how they encourage your creativity when problem solving.
From the get-go and via levelling up, you can upgrade abilities to shape the way that you want to play. Spend points on dialogue abilities and charm your way through to a restricted area. Spend them on body mods and hack your way to success. Of course, blasting your way through is always an option, and there are no shortages of weapons—pistols, shotguns, katanas, sniper rifles hidden on rooftops, etc.
The gunplay feels great, especially for an RPG. But blasting your way through is usually just one of the ways to succeed. This won't surprise RPG fans, but casual gamers looking to pick up the most anticipated game of the year should know that this is not a traditional first person shooter. It's a jack of all trades.

The Verdict
Last week, a story broke about a Cyberpunk 2077 developer who had sunk 175 hours into the game and had still not experienced everything on offer. So far, I have played for 10 hours. I'm not even close to completing the main story by all accounts. Cyberpunk is the type of game that will stay in your disc drive for months on end, so it's not only value for money, but also an excellent excuse to spend some days and nights in front of the TV. There's a gorgeous Blade Runner-inspired world to explore. So this is where I leave you. Night City is calling.
Cyberpunk 2077 is available now for PC, PS4 and XB1. You can also play on PlayStation 5 and Xbox Series X via backwards compatibility.
Win 1 of 5 Cyberpunk 2077 Prize Packs!
To help celebrate the launch of the world's most anticipated game, we're giving away five insane Cyberpunk 2077 Prize Packs worth $270 each. The winners will receive;
A copy of Cyberpunk 2077 for PS4
Cyberpunk 2077 cap
Cyberpunk 2077 T-shirt
Cyberpunk 2077 lanyard
To get your hands on the new release and one of these awesome Cyberpunk 2077 Prize Packs, enter below.