10 Highest Paid Celebrities for 2020
In case this year wasn't tough enough already, Forbes has confirmed that this is indeed Kylie Jenner's world, and we're all just living in it. The youngest of the Kardashian clan has managed to secure a monster bag this year, with the publication naming the 23-year-old as the highest-paid celebrity in 2020.
You'll also like:
10 Highest Paid Actors in 2020 Revealed
10 Highest-Paid Athletes for 2020
20 Highest Paid TikTok Earners in 2020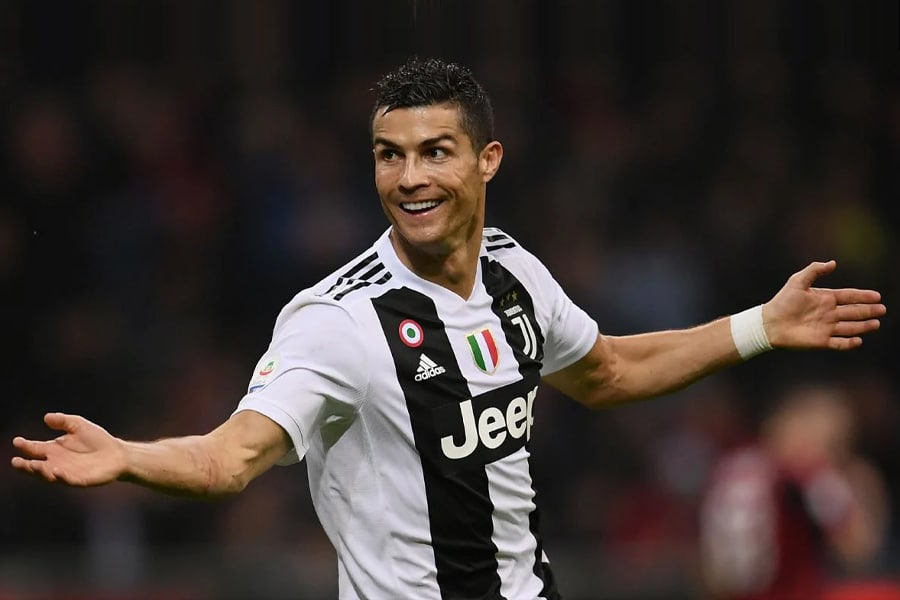 Highest Paid Celebrities 2020
In its annual review, Forbes confirmed that the world's highest-paid celebrities had earned a combined USD$6.1 billion before taxes and fees. That figure may sound astronomical, but it is a $200 million drop from 2019, thanks primarily to the shuttering of stadiums, arenas and theatres across the globe. In fact, 2020 marks the first decline since 2016, the year following Manny Pacquiao and Floyd Mayweather secured nearly half a billion dollars between them. But, as Forbes rightly points out, "even with COVID-19 lurking and America on fire in every sense of the word following the murder of George Floyd, the show still went on".
It was Kylie Jenner who managed to rustle up the largest figure of the year and the margin between her and second-place earner (and fellow family member), Kanye West was enormous. It's no surprise both stars made their money from retail endeavours, with West earning big dollars from his Yeezy sneakers deal with adidas and Jenner cashing in on her 51 per cent stake in cosmetics firm Coty.
On the performance side of things, streaming led the way, with actors Ryan Reynolds and Dwayne Johnson making big money through Netflix. Ed Sheeran's Divide Tour drew 8.9 million fans and grossing USD$776 million over two years, surpassing U2's all-time record for a single tour. Even sports stars Roger Federer and Cristiano Ronaldo were relegated to the top five, pailing in comparison to Jenner's ridiculous haul.
Here are the highest paid celebrities of 2020, according to Forbes.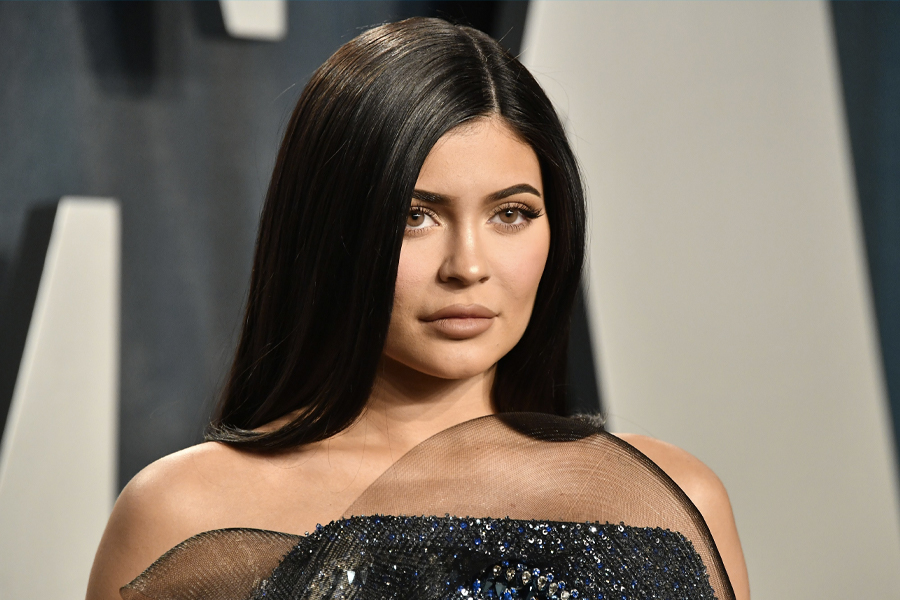 1. Kylie Jenner (USD$590 Million)
Reality star turned business mogul, Kylie Jenner made a ridiculous USD$590 million this year, thanks to a massive deal in January. Jenner sold 51 per cent of Kylie Cosmetics to publicly traded Coty, Inc. for USD$600 million, a deal that saw her pocket USD$540 million pre-tax. Documents later revealed that the business was much smaller than the family claimed for years, but it mattered little. Aside from that, Jenner made bulk cash through endorsements and royalties from the hit series.
Source of income: Cosmetics
Born: 10 August 1997 (age 23 years), Los Angeles, California, United States
Height: 1.68 m
Partner: Travis Scott (2017–2019)
Children: Stormi Webster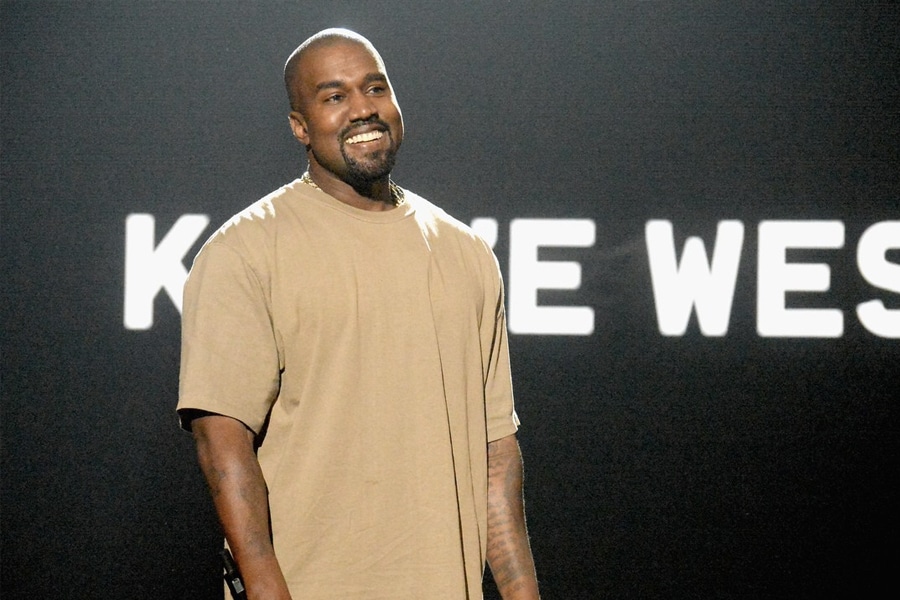 2. Kanye West (USD$170 Million)
Presidential hopeful and sneakerhead Kanye West came in second in this year's highest paid celebrities list, earning a massive USD$170 million. With new information revealing West's Yeezy brand pulled in an estimated USD$1.3 billion in sales in 2019, Forbes reluctantly confirmed that he was likely a billionaire, with an estimated net worth of around USD$1.3 billion.
Source of income: Music, Sneakers
Born: 8 June 1977 (age 43 years), Atlanta, Georgia, United States
Net worth: 1.3 billion USD (2020) Forbes
Children: North West, Psalm West, Saint West, Chicago West
3. Roger Federer (USD$106.3 Million)
Swiss tennis champion Roger Federer rounded out the top three highest paid celebrities for this year, securing a whopping USD$106 million in pre-tax earnings. The Fed-Express earned much of his massive salary through his incredible endorsement deals, which has become a common theme among the highest-paid athletes for 2020, with little to no sports on offer.
Source of income: Sport
Citizenship: Switzerland
Sponsors: Barilla, Credit Suisse, Mercedes-Benz, Rolex, Uniqlo, Wilson
Total Earnings: USD$106 million
Salary/Winnings: USD$6.3 million
Endorsements: USD$100 million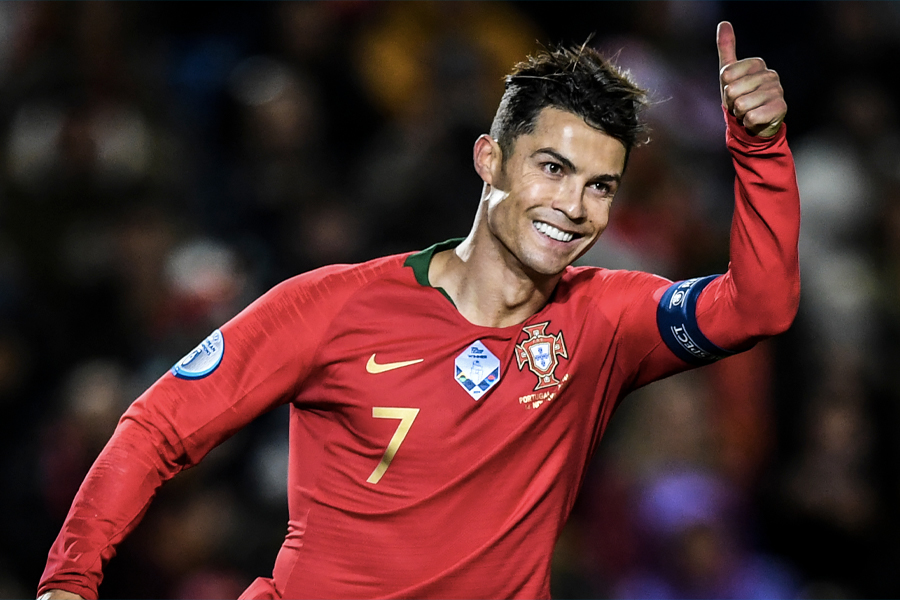 4. Cristiano Ronaldo (USD$105 Million)
Football star Cristiano Ronaldo has one of the biggest contracts in sports history, despite taking a pay cut worth an estimated USD$64 million in 2018. However, the chiselled champion made a bulk amount of dought through endorsement deals, which is what happens when you are the most followed athlete on social media.
Source of income: Sport
Citizenship: Portugal
Sponsors: Altice, DAZN, Herbalife, MTG, Nike, Unilever
Total Earnings: USD$105 million
Salary: USD$60 million
Endorsements: USD$45 million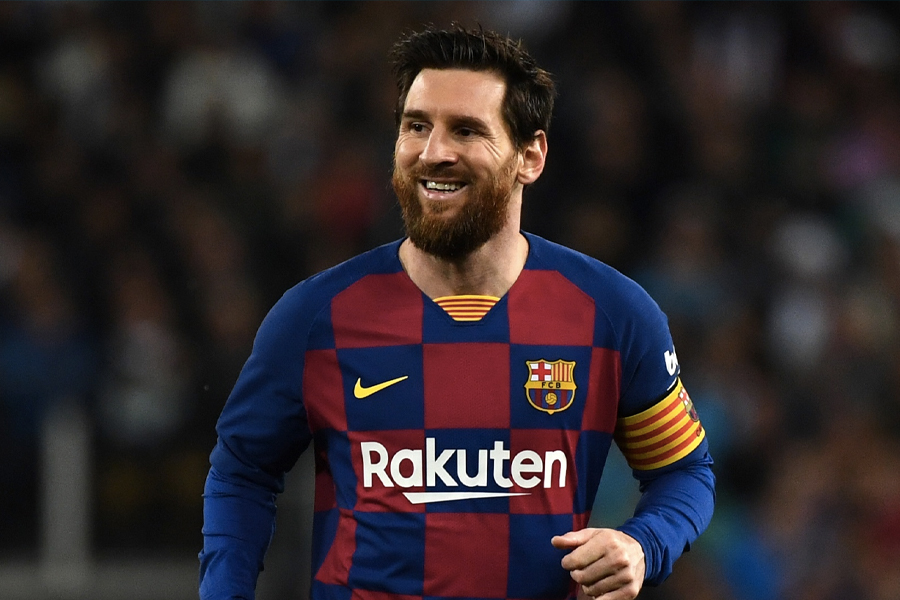 5. Lionel Messi (USD$104 Million)
Ironically coming in just behind his Portuguese rival, former highest-paid athlete Lionel Messi made USD$104 million in 2020. The Argentine scored an incredible USD$72 million salary this year, helped along by USD$32 million in endorsement earnings.
Source of income: Sport
Citizenship: Argentina
Sponsors: Adidas, Gatorade, Huawei, Mastercard. Pepsi
Total Earnings: USD$104 million
Salary: USD$72 million
Endorsements: USD$32 million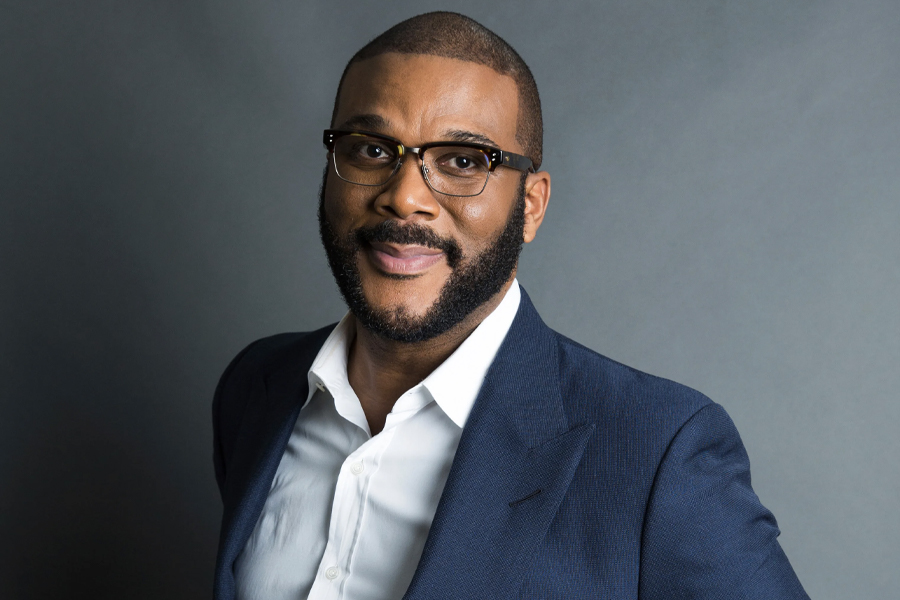 6.Tyler Perry (USD$97 Million)
The first actor/producer to make the highest paid celebrities 2020 list, Tyler Perry made a ridiculous USD$97 million this year. Best known for his Madea franchise, which has grossed more than USD$660 million, Perry now has an estimated net worth of around USD$1 billion. The crux of his success comes from the impressive deals he's negotiated. Unlike other producers and filmmakers, Perry owns 100 per cent of the content he's created.
Source of income: Film
Born: 13 September 1969 (age 51 years), New Orleans, Louisiana, United States
Net worth: 1 billion USD (2020) Forbes
Partner: Gelila Bekele (2009–)
7. Neymar (USD$95.5 Million)
With USD$95.5 million in earnings, football star Neymarslides easily into the highest paid celebrities 2020 list. His five-year contract with Paris Sanit-Germain through June 2022 is worth an estimated USD$350 million in salary. Pair that with his USD$25 million in endorsements and it's safe to say Neymar is set for life.
Source of income: Sport
Citizenship: Brazil
Sponsors: Beats, DAZN, Electronic Arts, Gillette, Mastercard, Nike, Red Bull, TCL
Total Earnings: USD$92.5 million
Salary: USD$70.5 million
Endorsements: USD$25 million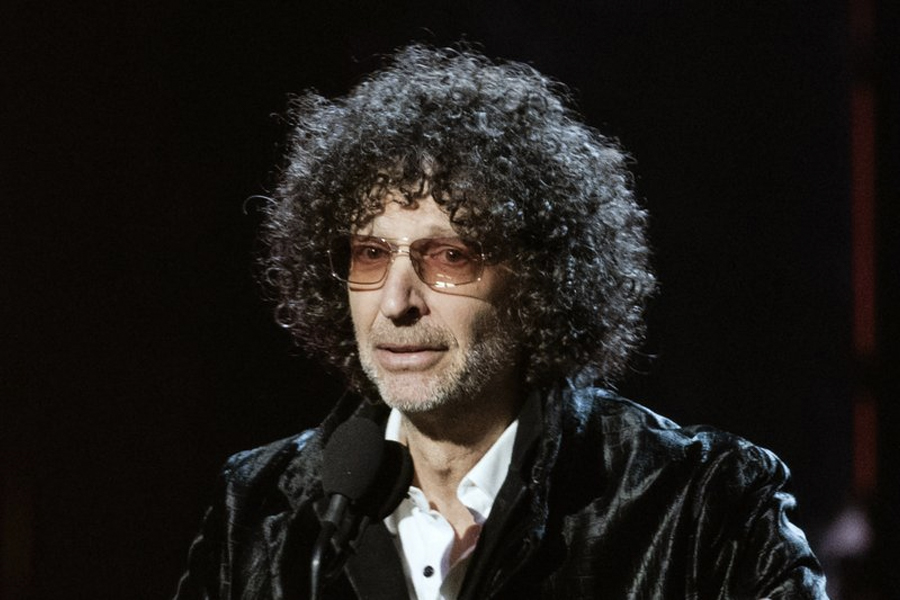 8. Howard Stern (USD$90 Million)
Veteran shock jock Howard Stern continues to make ridiculous money. In 2020, the radio host netted an estimated USD$90 million thanks to his eight-figure annual contract with SiriusXM. Interesting to note is that Stern's Sirius contract expires in December 2020 and retains rights to his archives, which could lead to a huge cashout.
Source of income: Radio
Born: 12 January 1954 (age 66 years), Jackson Heights, New York, United States
Height: 1.96 m
Spouse: Beth Ostrosky Stern (m. 2008), Alison Berns (m. 1978–2001)
Children: Ashley Jade Stern, Emily Beth Stern, Deborah Jennifer Stern
Books: Howard Stern Comes Again, Private Parts, Miss America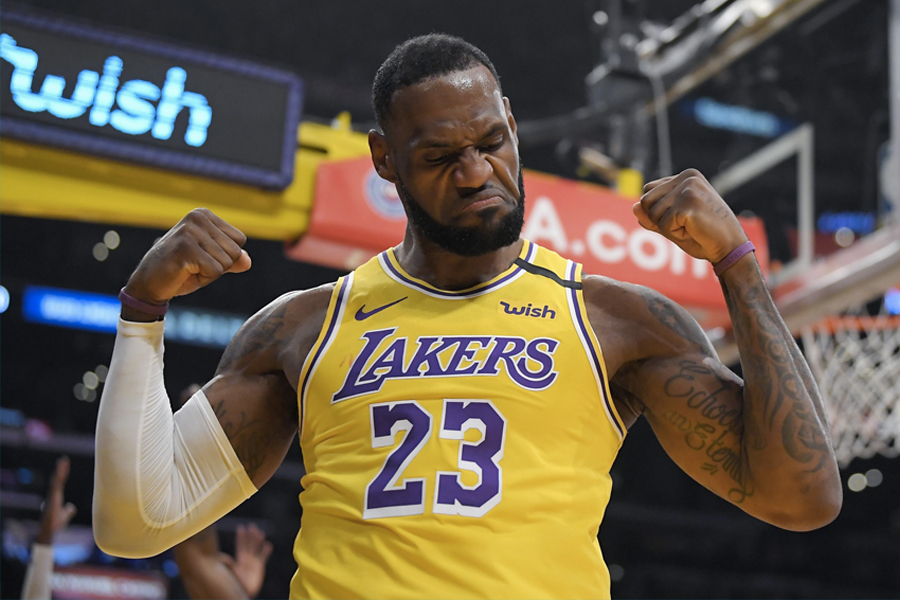 9. LeBron James (USD$88.2 Million)
Reigning NBA Finals MVP, LeBron James has become a regular on Forbes' highest-paid list over the years and 2020 is no different. The Los Angeles Lakers star netted total earnings of USD$88.2 million, thanks to his 2018-signed four-year contract worth USD$153 million. In 2018, James launched health and wellness brand Ladder with Cindy Crawford, Arnold Schwarzenegger and Lindsay Vonn. While the four-time MVP's contract is far lower than some of his football counterparts, James more than makes up for it with a whopping USD$60 million in endorsements.
Source of income: Sport
Citizenship: United States
Sponsors: 2K Sports, AT&T, Beats, Coca-Cola, GMC, KIA Motors, Nike, RIMOWA, Walmart
Total Earnings: USD$88.2 million
Salary: USD$28.2 million
Endorsements: USD$60 million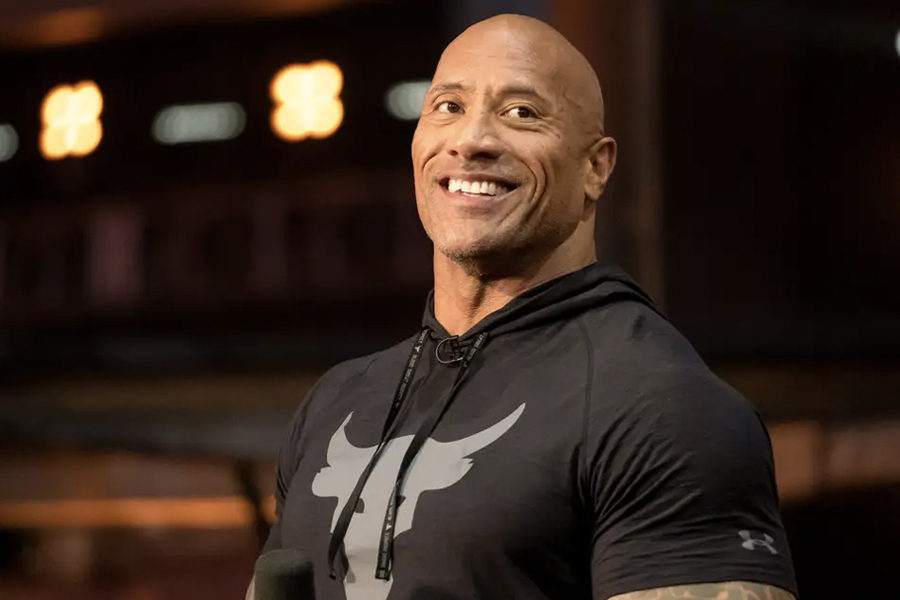 10. Dwayne Johnson (USD$87.5 Million)
Dwayne 'The Rock' Johnson rounds out the top 10 highest paid celebrities for 2020 and it's not a huge surprise. The 48-year-old former professional wrestler-turned-action star made an estimated USD$87.5 million in 2020, thanks to a healthy USD$23.5 million payday for his upcoming Netflix film Red Notice. Johnson also made a massive amount of money from his successful Under Armour line, Project Rock.
Source of income: Film
Born: 2 May 1972 (age 48 years), Hayward, California, United States
Height: 1.96 m
Spouse: Lauren Hashian (m. 2019), Dany Garcia (m. 1997–2008)
Children: Simone Alexandra Johnson, Jasmine Johnson, Tiana Gia Johnson
Nationality: American, Canadian, Samoan
The Best of the Rest
Forbes also went on to name to top 100 highest paid celebrities of 2020 and many of the names are exactly as you'd expect. There are athletes, actors, musicians and reality stars aplenty. Here's the best of the rest.
11. Rush Limbaugh – USD$85 Million
12. Ellen DeGeneres – USD$84 Million
13. Bill Simmons – USD$82.5 Million
14. Elton John – USD$81 Million
15. James Patterson – USD$80 Million
16. Stephan Curry – USD$74.5 Million
17. Ariana Grande – USD$72 Million
18. Ryan Reynolds – USD$71.5 Million
19. Gordon Ramsay – USD$70 Million
20. The Jonas Brothers – USD$68.5 Million
21. The Chainsmokers – USD$68 Million
22. Dr. Phil McGraw – USD$65.5 Million
23. Ed Sheeran – USD$64 Million
24. Kevin Durant – USD$63.9 Million
25. Taylor Swift – USD$63.5 Million
26. Tiger Woods – USD$62.3 Million
27. Kirk Cousins – USD$60.5 Million
28. Post Malone – USD$60 Million
29. J.K. Rowling – USD$60 Million
30. Ryan Seacrest – USD$60 Million
31. Carson Wentz – USD$59.1 Million
32. Rolling Stones – USD$59 Million
33. Mark Wahlberg – USD$58 Million
34. Tyson Fury – USD$57 Million
35. Marshmello – USD$56 Million
35. Russell Westbrook – USD$56 Million
37. Ben Affleck – USD$55 Million
37. Sean Combs – USD$55 Million
39. Shawn Mendes – USD$54.5 Million
40. Vin Diesel – USD$54 Million
40. Lewis Hamilton – USD$54 Million
42. Jay-Z – USD$53.5 Million
43. Billie Eilish – USD$53 Million
44. Rory McIlroy – USD$52 Million
45. Simon Cowell – USD$51 Million
45. Jerry Seinfeld – USD$51 Million
47. BTS – USD$50 Million
48. Kim Kardashian – USD$49.5 Million
49. Drake – USD$49 Million
50. Jared Goff – USD$49 Million
You'll also like:
10 Highest Paid Actors in 2020 Revealed
10 Highest-Paid Athletes for 2020
20 Highest Paid TikTok Earners in 2020
General FAQs
Who was the highest-paid celebrity in 2020?
According to Forbes' annual review, Kylie Jenner was the highest-paid celebrity in 2020, thanks to her lucrative deals and cosmetic business.
Who was the highest-paid actor in 2020?
For the second year running, Dwayne Johnson was named as the highest-paid actor in 2020. The former wrestler managed to earn a whopping USD$87.5 million.
Who was the highest-paid athlete in 2020?
Swiss tennis dynamo Roger Federer was named the highest-paid athlete in 2020. He secured a whopping USD$106 million in pre-tax earnings, edging past soccer icons and previous top-spot earners Cristiano Ronaldo and Lionel Messi.