LEGO 'The Dark Knight' Batmobile Tumbler Release Info
Yes, it does come in black. Christopher Nolan's iconic interpretation of the Batomobile, referred to as the Tumbler, from The Dark Knight Trilogy also comes in LEGO bricks. The new set for 2021 comes in two sizes. The larger set consists of 2,049 pieces and will release on November 1 for AUD$399.99. The smaller set comes with 422 pieces and retails at AUD$59.99, with a release date of October 1.
You'll also like:
25 Best LEGO Star Wars Sets of All Time
LEGO Technic Goes Big with the Iconic Ford F-150 Raptor
20 Best Lego Sets for Adults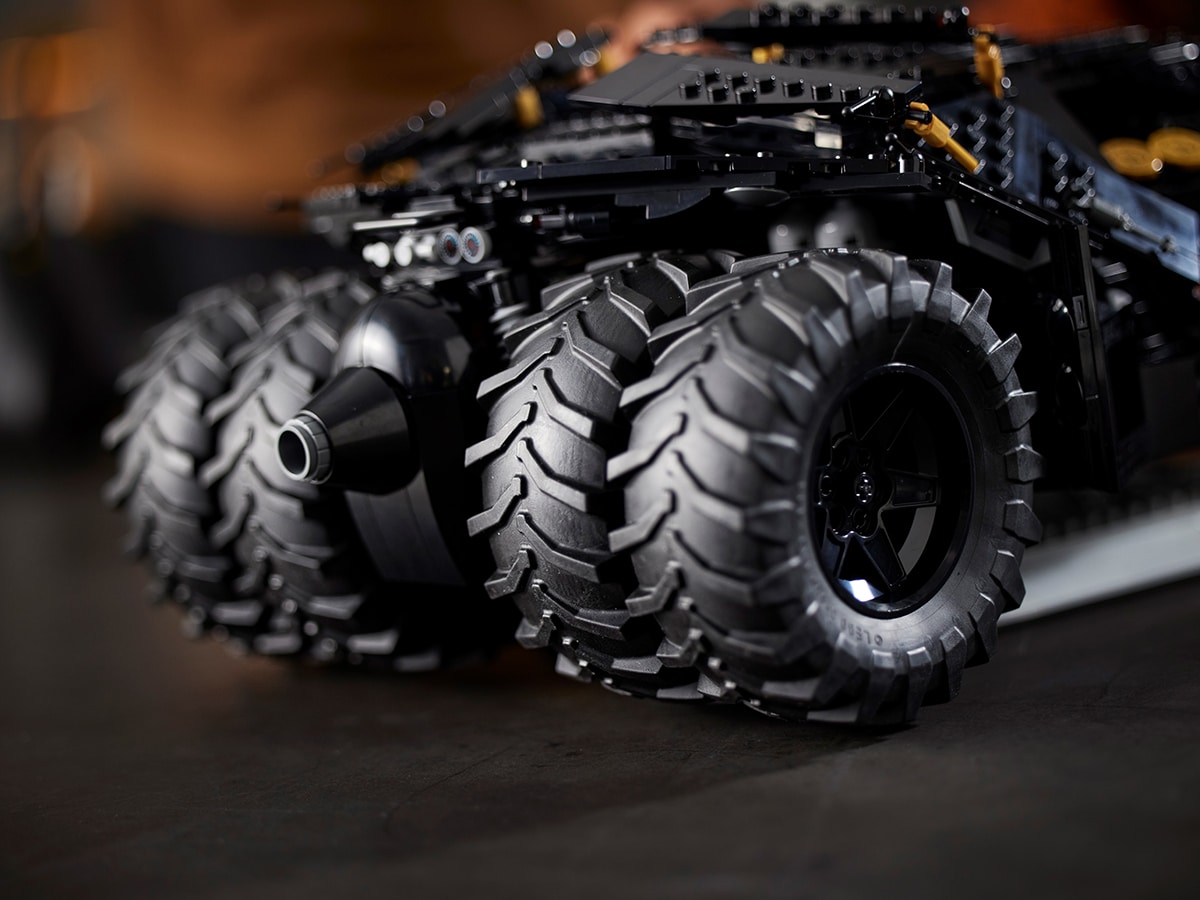 LEGO promises that the larger set "will stretch your construction skills," and from the looks of this build, that's no understatement. This is definitely a set meant for an older audience. The build features an opening roof to provide access to the driver and passenger seats. It also has a control panel and comes with both the Batman and the Heath Ledger Joker minifigures to be displayed on the stand with the car. The larger vehicle measures over six inches in height, 17 inches in length, and nine inches in width—that makes this a display with its own intimidation mode.
The smaller version includes a Batman and a Scarecrow minifigure. The Scarecrow minifigure comes with a stud shooter equipped with a toxic fear gas canister, while Batman has a stud shooter with grappling hook. The Batman minifigure also comes with an alternate face—the demonic face seen as a result of Scarecrow's fear gas. The smaller tumbler measures 2.5 inches high. 75 inches long, and 4.5 inches long. This is also a set that would be more appropriate for younger builders.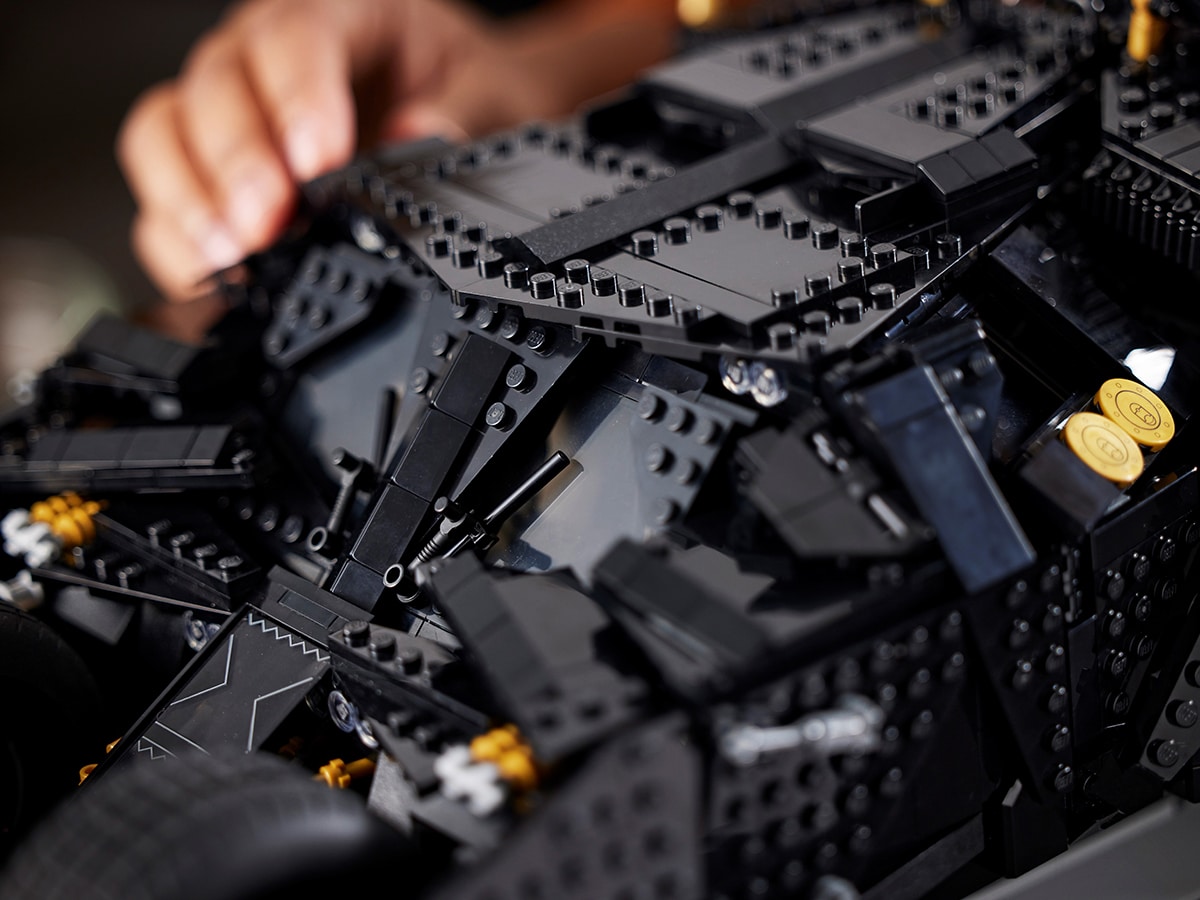 Dark Knight and LEGO fans may recognise this set from 2014, but there are differences. First, the new set has 180 more pieces, creating even more detail. Additionally, the minifigures are new as are the wheels, which are also larger on this new set. You don't need Lucius Fox to help you get your own Tumbler—though you may want his help in putting it together when you do get this set.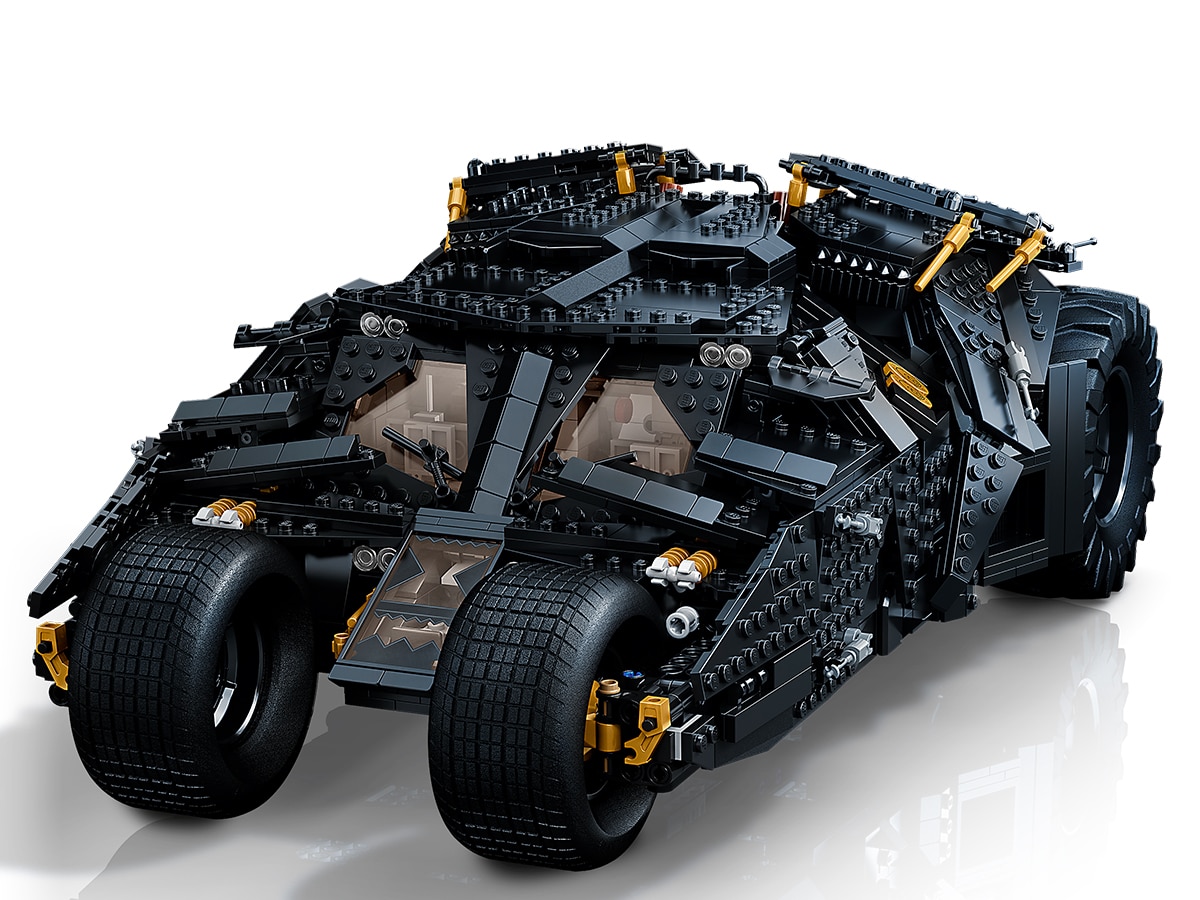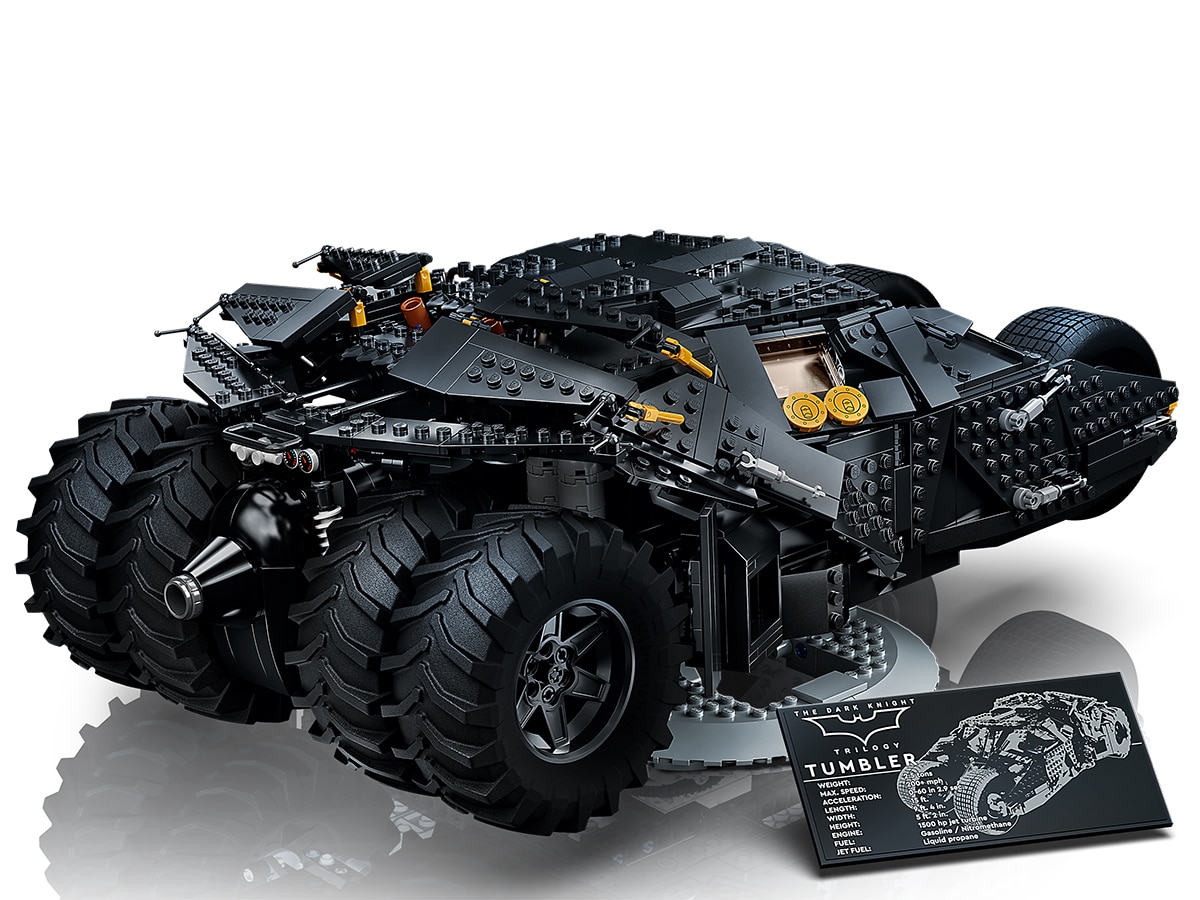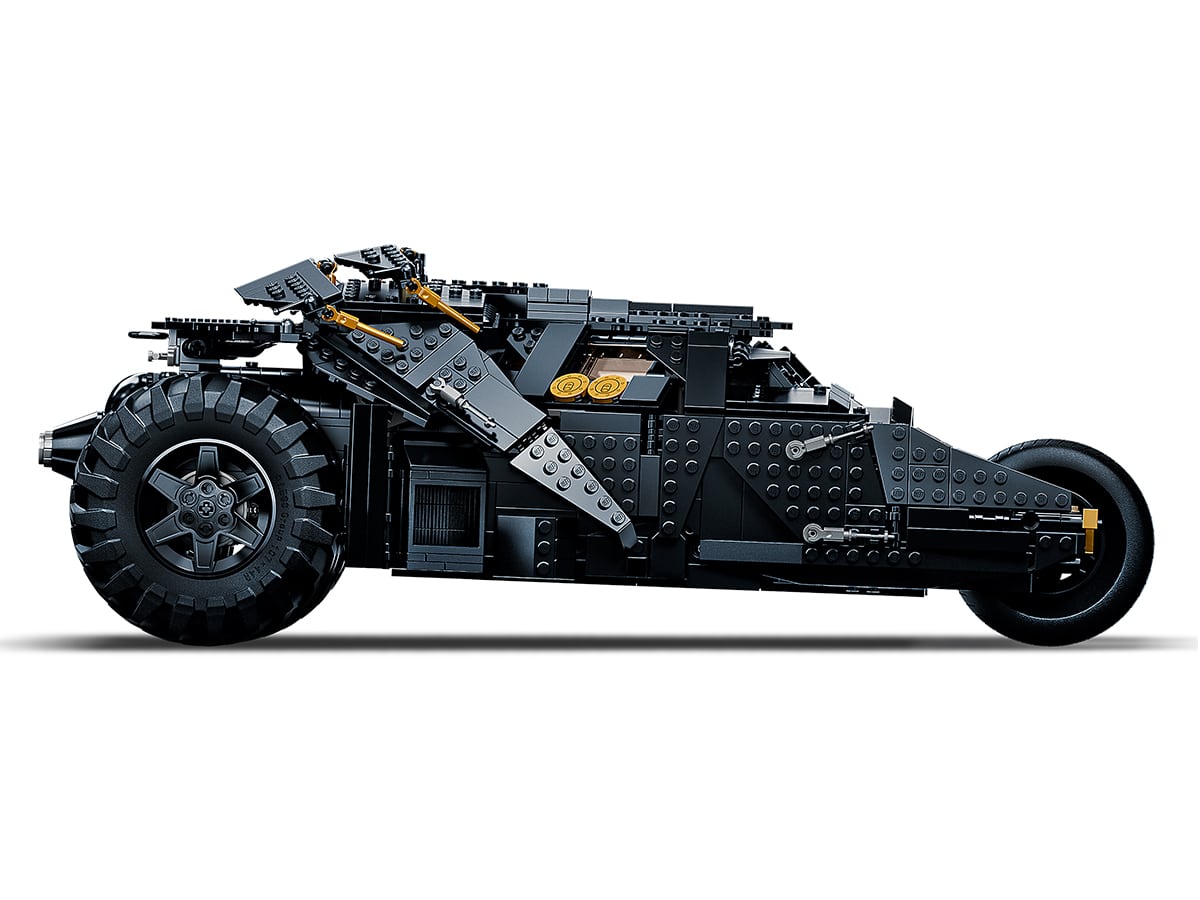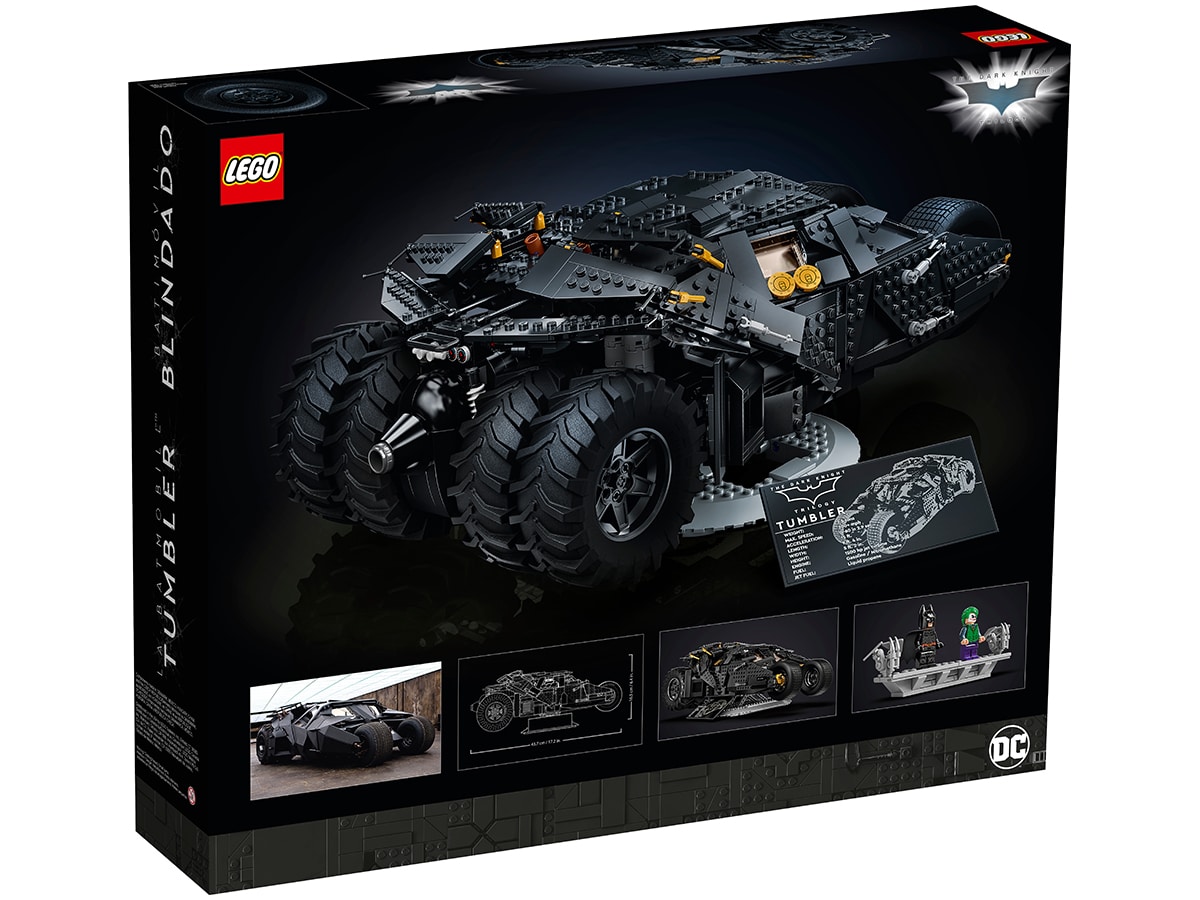 You'll also like:
25 Best LEGO Star Wars Sets of All Time
LEGO Technic Goes Big with the Iconic Ford F-150 Raptor
20 Best Lego Sets for Adults