Man of Many's Staff Favourites – 27 May 2023
While it's hard to believe that May has already come and gone, we can certainly feel a change in the air. Winter has officially arrived, bringing with it the need to combat the 'freezin' szn'. To help you stay warm, we've put together two fantastic options: The Best Dark Ales Money Can Buy for beer enthusiasts and The Best Tinder Bios for Guys for those seeking some body heat under the covers. And if you're in the mood for some shopping therapy to get through the winter blues, our Staff Favourites selection is here to save the day.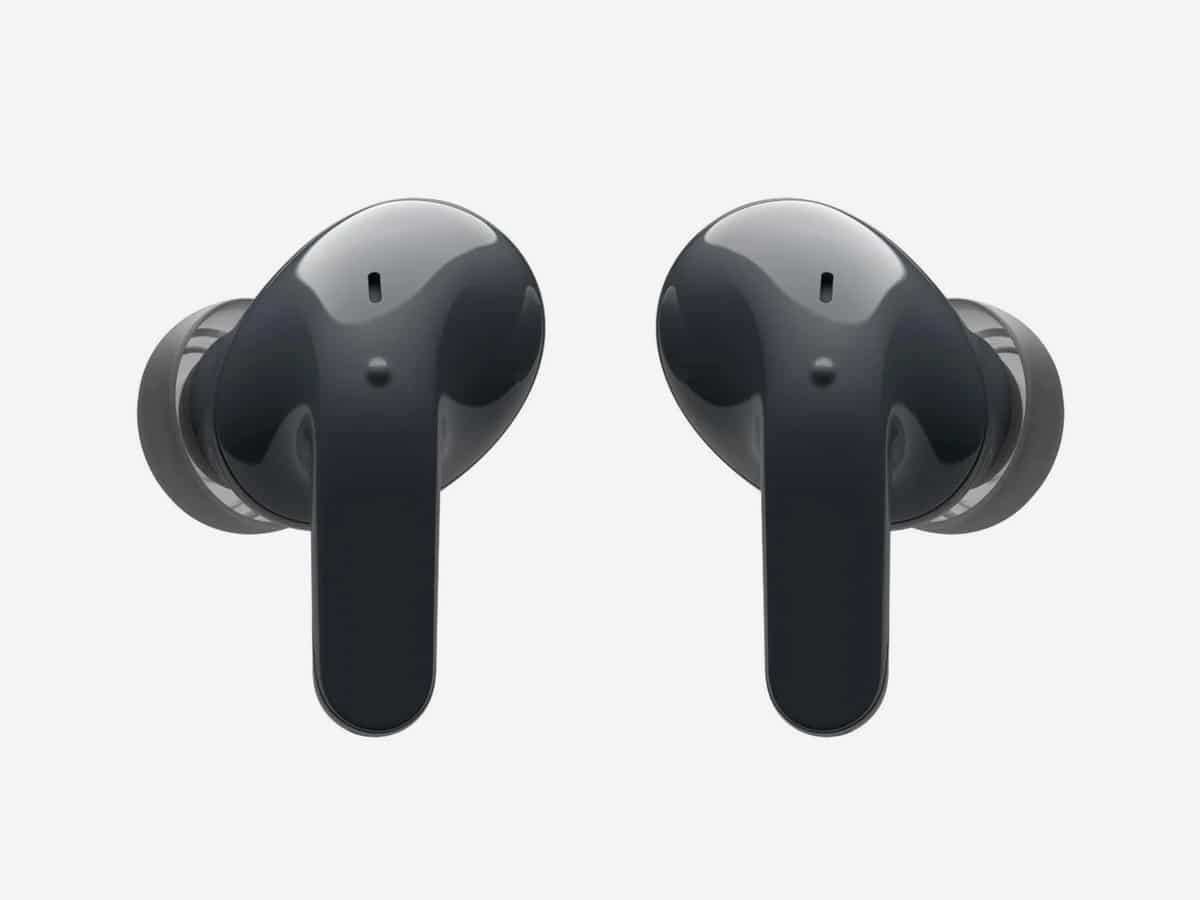 LG TONE Free T90
Nick Hall – Editor-in-Chief
I have to start this Staff Favourites with a bit of an apology. I've got a couple of friends who work in the audio space and for the past few years, they've waxed lyrical about how amazing Dolby Atmos sound is. I never really cared or took much notice, but I have to say, after using the LG TONE Free T90 earbuds, I was wrong.
The tiny pocket rockets are described as the 'world's first Dolby Atmos wireless earbuds with Dolby Head Tracking", meaning they are capable of aligning premium sound with your natural movement. It's a subtle addition that at first feels unimportant to the listening experience, but over time, you begin to develop a sound profile that feels innately unique.
I've been wearing these in the gym for the past few weeks and while I don't love the form factor, I can appreciate the immense amount of tech that has been packed into the tiny package. Super lightweight and with a nine-hour battery life (with ANC turned off), the LG TONE Free T90 headphones punch well above their weight. Definitely worth a shout.
The Omen Oatmeal Stout by Grifter
Frank Arthur – Co-Founder
This week, my Staff Favourite is another winter warmer. It's not a jacket or sweater but something to warm the soul – The Omen oatmeal stout, produced by Grifter, one of Sydney's most highly lauded craft breweries. Since 2012 the proudly independent company has been focused on producing beer made with "the best-quality hops, malts and sheer drinkability", and The Omen is a product of this ethos.
A distinct characteristic of an oatmeal stout is its gentle hint of sweetness. In the brewing process, it's important to preserve the sugars of the oats which is achieved using specific yeast varieties along with a good balance of malt. The Omen does this well, resulting in a rich, layered, stout flavour with notes of chocolate, coffee and roast malts, along with a decent but not too punchy 5.5% ABV. Overall, The Omen is an indulgent, velvety, full-bodied experience perfect for the colder months ahead.
Favourite Article of the Week: Bang & Olufsen's $98,000 Limited Edition Beosystem 72-23 Unites the Vinyl and Digital World
DJ Jazzy Jeff's Insane Boiler Room Set in Philly
West Philadelphia, born and raised. I came across this small sample from DJ Jazzy Jeff's set on Instagram where he seamlessly mixes The Commodores, Easy, into Cam'ron's, Hey Ma, and I knew I had to check out the whole set. I didn't know that I'd be left with 2 hours Jeff throwing out absolute bangers on the 1's and 2's. It is an absolute masterclass in DJing across all styles of music. Each and every transition is seamless. An absolute must-listen for any music lover.
Bonus Products I'm Checking Out:
Some other things I'm looking into and trying out in the next few weeks are this Smilie Teeth Whitening Kit as well as what are supposed to be the 'comfiest socks in the world' from Paire. The socks are made of Merino wool, meaning that they are anti-odour, anti-slip and super soft. There's also a new luxury fragrance house out of the UK, Thomson Carter, who is drawing inspiration from the 'essence of British elegance and sophistication'. Unfortunately, they don't ship to Australia at the moment but they ship to EU, UK and US if you want to check them out. I guess I'm curious to know what British Elegance actually smells like.
Favourite Article of the Week: Guide to Whisky: Everything You Need to Know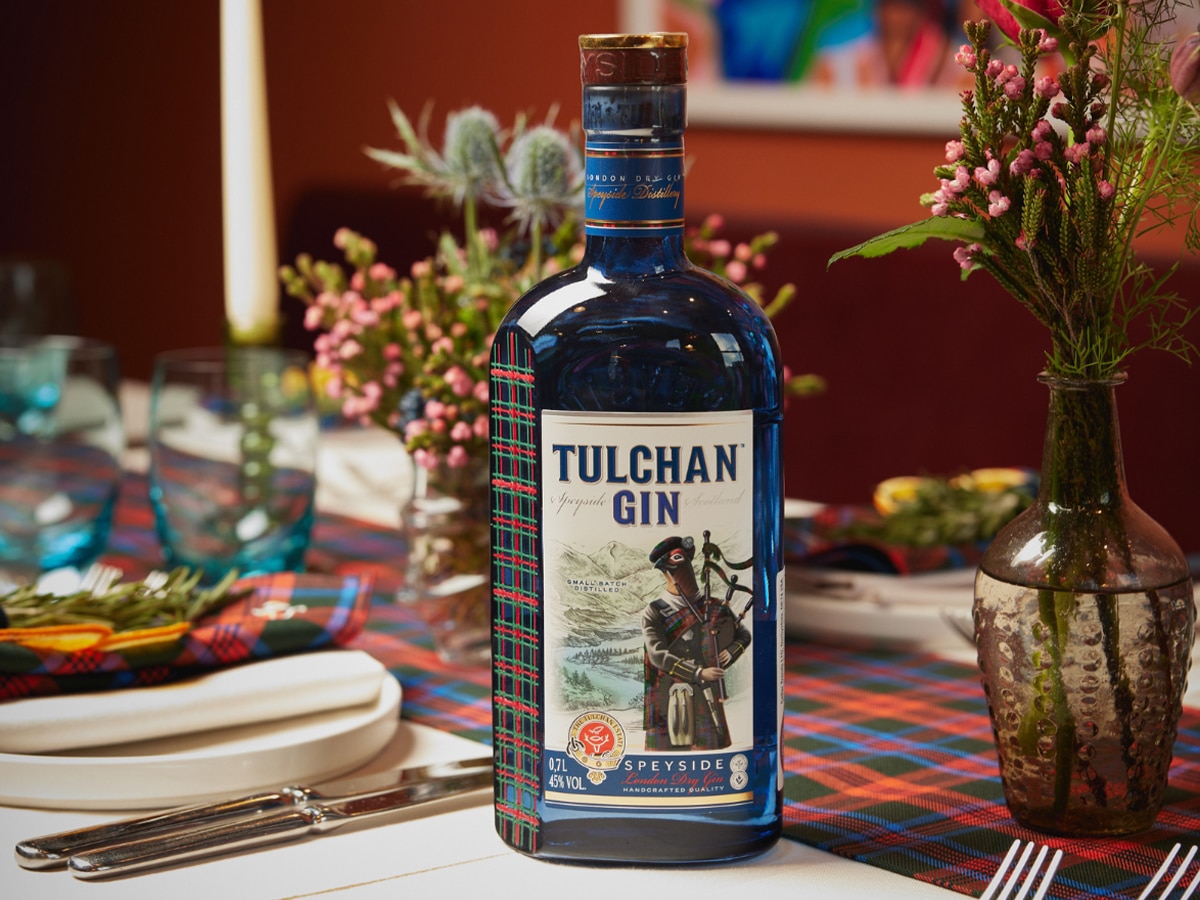 Tulchan Gin
Harry Parsons – Branded Content Manager
The world down under has welcomed a new super-premium gin that is sure to make gin aficionados rejoice! Introducing Tulchan Gin, a Scottish masterpiece distilled in the heart of Speyside, where whisky legends reside. I was lucky enough to attend the official announcement and try the small-batch gin for the first time.
Surpassing all my expectations, I was pleasantly taken aback by the amount of flavour packed into this spirit. Boasting 14 botanicals, it was full-bodied, aromatic and straight-up delicious. Containing juniper berries, sloe berries, elderflowers and blackberry leaves amongst other botanicals, there was one ingredient that left me speechless, asparagus! Yep, you heard me right, the staple green destined for your dinner plate has crept into Tulchans Speyside Gin. Whilst not evident in flavour it provided a bitter edge and dry finish that made me return for another sip.
For all you gin lovers out there, I highly recommend Tulchan's Speyside Gin earns a permanent spot on your bar stand!
Tasting Notes
Style: Fresh, crisp and smooth
Nose: Floral and gentle juniper
Taste: Herbal juniper, sweet blend of candied citrus peel, resin, cardamom, liquorice and coriander
Finish: Medium in length with kumquat and lemon curd tones
Favourite Article of the Week: 'Free Flights for a Year': Jetstar Launches Insane Sale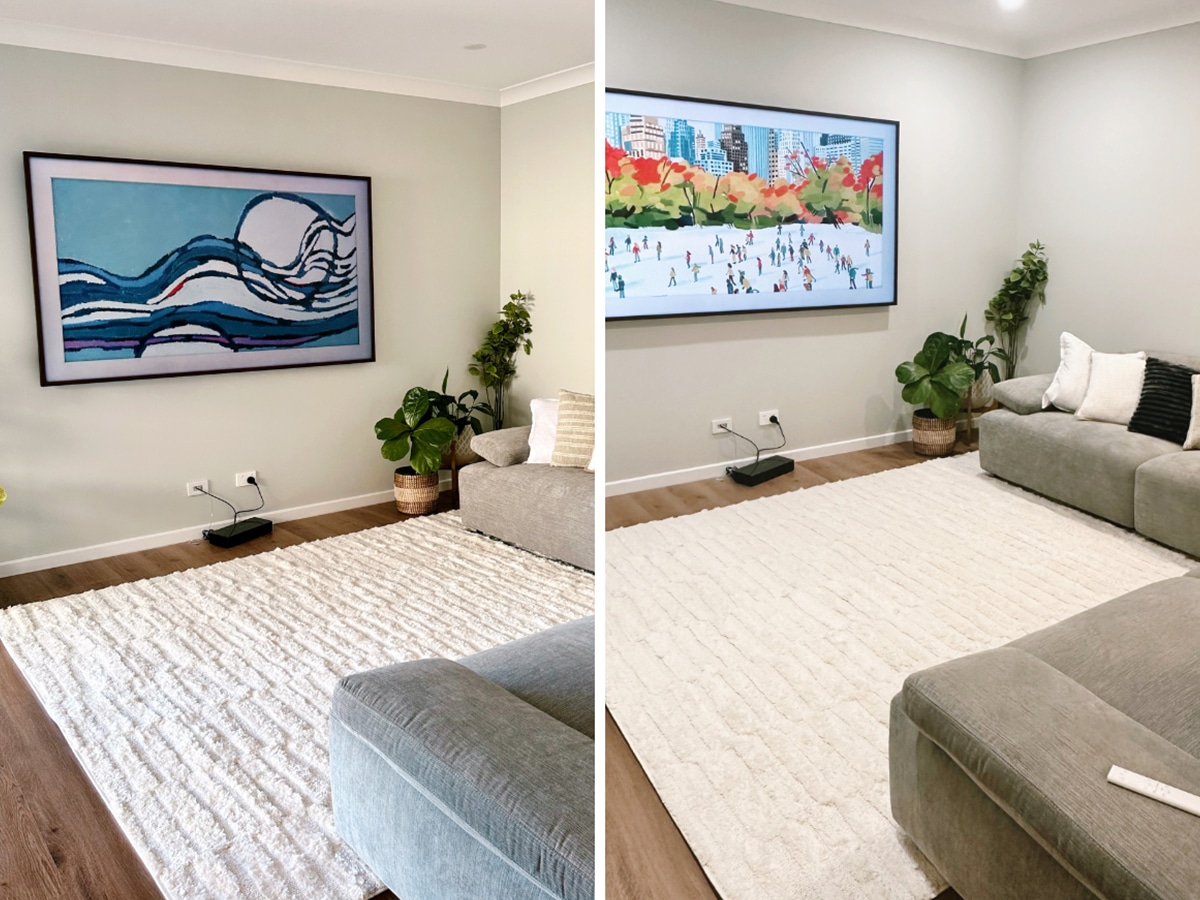 Miss Amara Filippa Ivory Cream Rug
John Guanzon – Head of Social
It turns out that furnishing a new home is a lot trickier than I originally thought. It takes a lot of time, back-and-forth consideration, and endless research to find the right piece for your space. The latest addition to our living room this week was the Filippa Ivory Cream rug from Miss Amara and we're stoked with both the quality of the product and the service. Miss Amara's website takes out a lot of the hard work in choosing the right product. From the minute you begin browsing, the Miss Amara stylists are ready and waiting to chat live and the best thing is, they're not bots. You can tell them what space you want to add a rug to and they'll come back with a shortlist of their expert recommendations.
The other incredibly useful thing about their website is their AI tool, which lets you upload a photo of your space and will generate a quick image of what the rug would look like. You can reposition, rotate and resize the rug in the AI tool, which makes it easy to find the perfect style and size. There's nothing worse than purchasing a rug or piece of furniture online and then finding out it's the wrong size, or doesn't quite match with the rest of your furniture. The Filippa rug itself is a stunning warm-based ivory and cream rug with carved asymmetrical stripes made from a high-low pile variation. The hard-wearing fibre is also stain resistant and ideal for high-traffic zones, and kid and pet-friendly homes. The whole process from browsing to delivery was seamless and I couldn't sing their praises louder. High-five, Miss Amara!
Favourite Article of the Week: Mental Health vs Brain Health: Understanding the Connection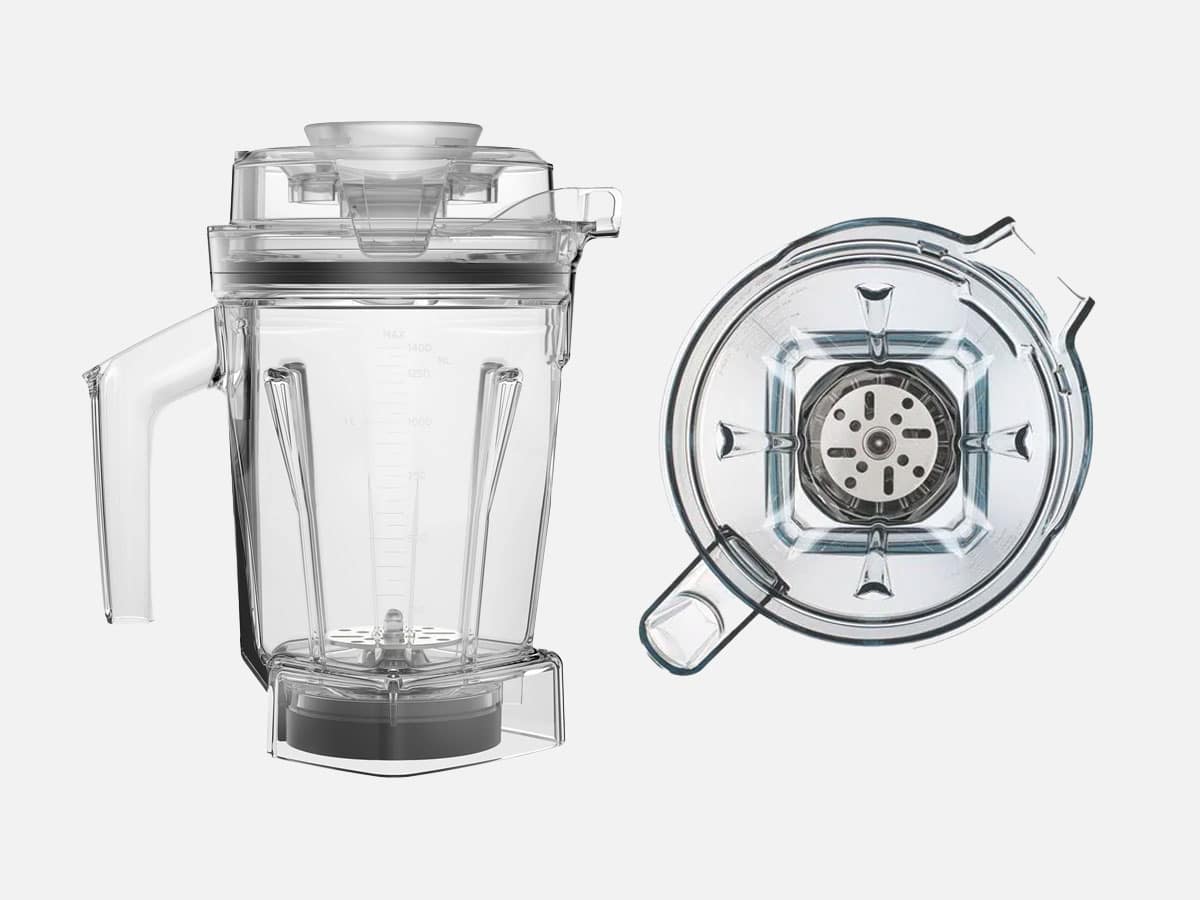 Vitamix Aer Disc Container
Denise Barnes – Head of Branded Content
I've written about how much I'm enjoying using the Vitamix A2500i Ascent Series Smart blender in a previous staff favourite. See here.
A couple of months ago, Vitamix came out with a new innovative range of containers to expand on the already impressive capabilities of the world's most beloved blender. The new interlock container range allows you to emulsify, whip, muddle and foam to name a few. With the Dry Grain container for example, you can even blend dry ingredients allowing you to take things like almonds, and make your own almond meal/flour, or finely ground coffee beans, all with a mere touch of a button. My favourite among these new accessories is the Aer Disc Container. The thing that makes this container so handy, is the addition of a revolutionary bladeless disc that can quite literally help you become a cocktail and culinary master in just a few minutes. The ability to emulsify, whip, muddle and foam is quite remarkable; think whipped cream with the perfect consistency, chilled drinks without crushing the ice (delicious mojitos here we come), or the creamiest of sauces without any whisking required. The liquid is pulled through the holes as it spins, which allows your ingredients to be aerated and emulsified. This also means you can add in firmer fruits or veggies for example, and it will only get crushed partly, which is great if you are looking to create something that not only has a lot of flavour, but still has texture to it. It really is such a great accessory to add if you already have a Vitamix as it broadens your cooking horizons and empowers you to become the best home chef you can be.
Favourite Article of the Week: 2023 Vivid Sydney Guide: Best Things to Do During the Festival of Light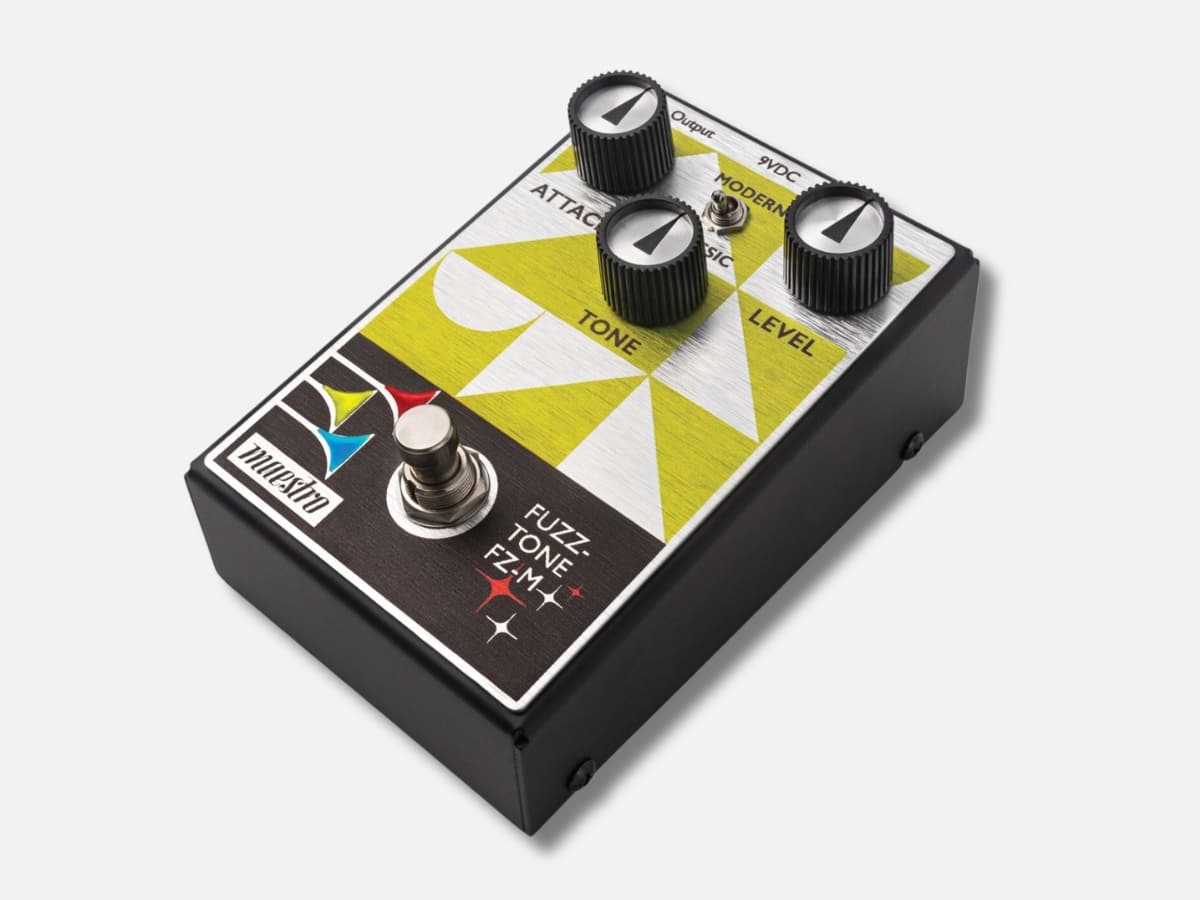 Maestro Guitar Pedals
Rob Edwards – Branded Content Writer
I've always loved a good guitar pedal (who doesn't?), but I'm ashamed to say I've only recently discovered Maestro, the brand that developed the very first commercially available distortion pedal. Despite having a storied history that's seen its pedals used by the likes of The Rolling Stones, The Raconteurs (known locally as The Saboteurs), Pete Townshend, George Harrison, Foo Fighters and The Black Keys, Maestro hadn't come across my radar until a couple of weeks ago. But I'm immensely grateful that it did. Since then I've been tinkering with a number of pedals, using them to coax some truly amazing tones out of my Gibson Firebird via my Vox AC30.
When it comes to my favourite of the bunch, while the Arcas Compressor Sustainer Pedal and Titan Boost Pedal are two of my top picks, I just can't go past a good ol' fuzz. As such, Maestro's Fuzz-Tone FZ-M is my number one pick. After all, the original FZ-1 is the sound Keith Richards used on "(I Can't Get No) Satisfaction". But with the FZ-M you just might.
Favourite Article of the Week: Gretsch Celebrates 140 Years of Guitar Greatness With Gorgeous Double Platinum Anniversary Collection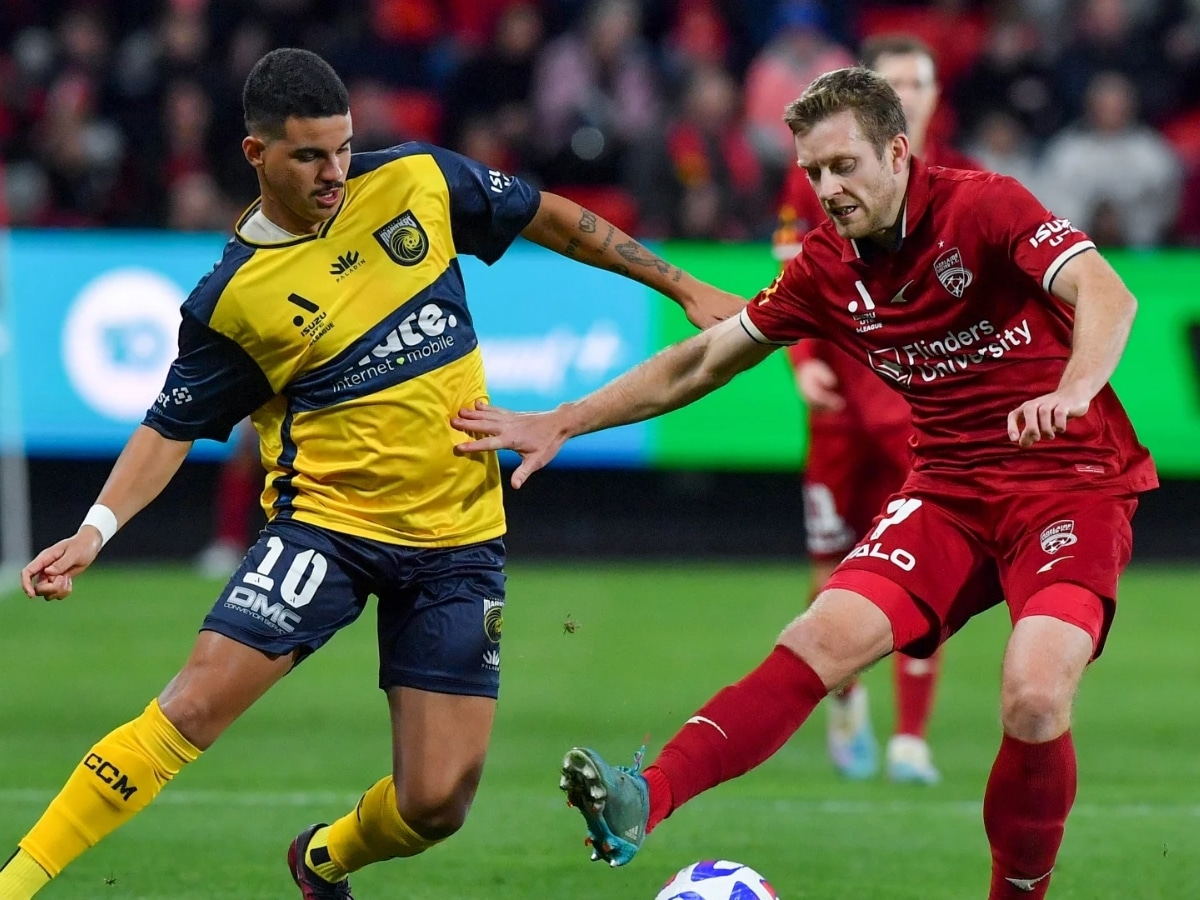 A-League Grand Final Series
Ben McKimm – Journalist
I was sitting in a tiny cabin in Hill End, NSW with nothing but a few free-to-air channels on the television. With a broken remote giving me no choice in the matter, I stumbled across an A-League game between the Central Coast Mariners and Adelaide United. Having been a football fan in my previous life, I have to say that I was impressed. The pace of the game was excellent, the few star 'import' players were phenomenal to watch, and the underdog small-market Mariners put on quite a show in front of a packed crowd in Gosford. After finding out this was a do-or-die game for the Mariners that would send them to the finals, I backed my local team and it was long before they slotted a few balls in behind the keeper. It's all set to go down in the new Comm Bank Stadium on June 3rd between Central Coast and Melbourne City, so if you have any football in your blood, I suggest you get yourself along to the game.
Favourite Article of the Week: 2023 Vivid Sydney Guide: Best Things to Do During the Festival of Light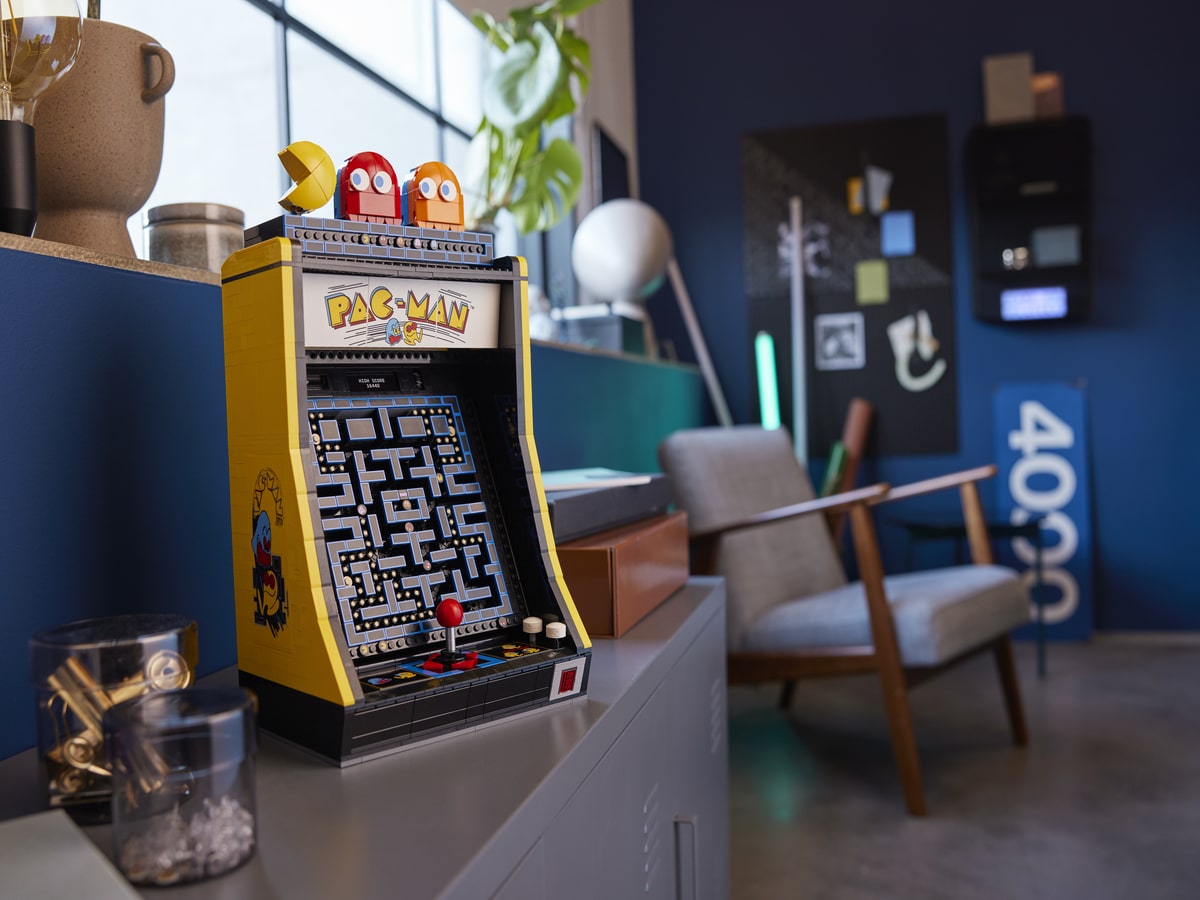 LEGO's Pac-Man Arcade Machine
Dayna Aspite – Branded Content Associate
It's that time of the year for a cheeky self care item and for me that's LEGO! Their upcoming Pac Man arcade machine looks incredible, tugging on some old school nostalgia. Can't wait to binge build this 2000+ piece memorabilia. The coolest part about this build is how the famous 1980s Pac-Man yellow was inspired by Lego Group yellow. There's a great article about the set here.
Favourite Article of the Week: Best New Games Coming in May 2023
You'll also love:
Man of Many's Staff Favourites – 18 May 2023
Man of Many's Staff Favourites – 12 May 2023
Man of Many's Staff Favourites – 6 May 2023