'Ferrari' Trailer Proves Adam Driver's Affinity for Playing Rich Italian Guys
Right now, it seems nobody plays a wealthy Italian gentleman quite like Adam Driver.
The House of Gucci actor will go from pins and needles to petrol as he ignites the screen as Enzo Ferrari in the first official teaser trailer for Michael Mann's upcoming racing drama Ferrari. Adapted from Brock Yates' novel Enzo Ferrari: The Man, The Cars, The Races, The Machine, this highly anticipated biopic/ delves into the life of Enzo Ferrari when he "is in crisis." Set against the backdrop of the summer of 1957, the film follows Driver's Ferrari as he grapples with personal and professional challenges.
MORE: Quentin Tarantino Reveals Best Character He's Ever Written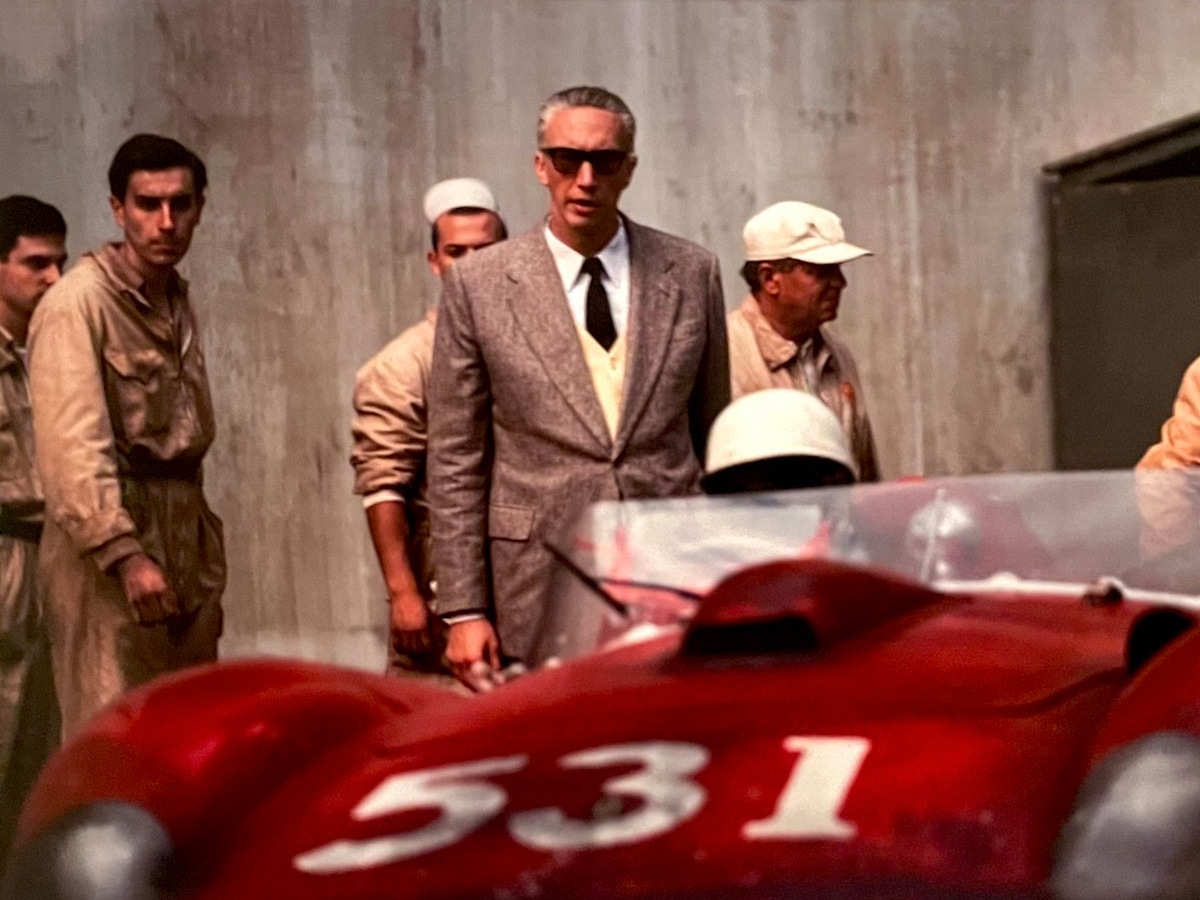 The narrative builds towards the infamous Mille Miglia race, marked by a tragic incident where a Ferrari racecar, driven by de Portago, suffered a tire blowout, resulting in a devastating crash that claimed lives. This incident led to manslaughter charges against Ferrari and the tire manufacturer, although the legal case was eventually dismissed. Bankruptcy threatens the factory he and his wife, Laura built from nothing ten years earlier.
"Their volatile marriage has been battered by the loss of their son, Dino a year earlier. Ferrari struggles to acknowledge his son Piero with Lina Lardi. Meanwhile, his drivers' passion to win pushes them to the edge as they launch into the treacherous 1,000-mile race across Italy, the Mille Miglia," reads the film's official synopsis.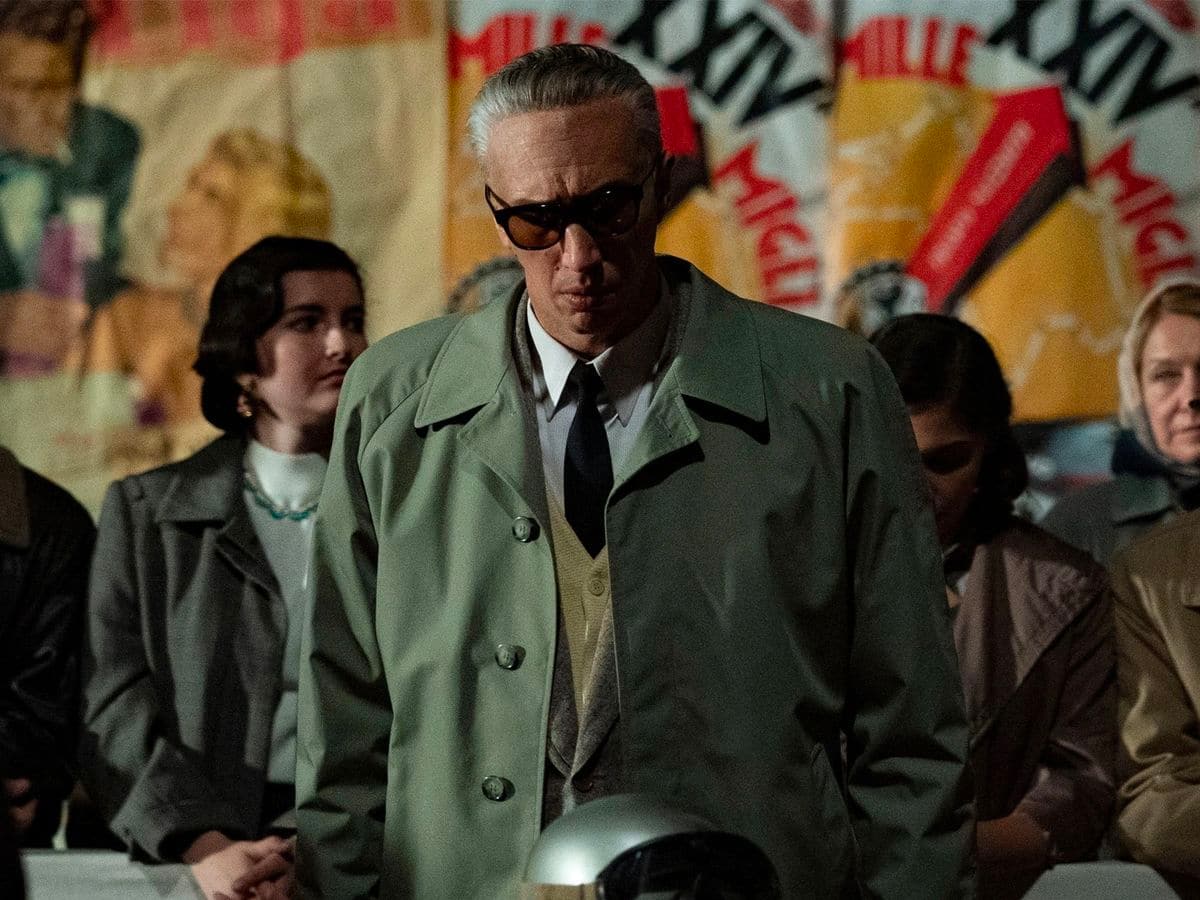 Adam Driver takes on the lead role, joined by Penelope Cruz portraying Ferrari's wife, Laura Ferrari, and Shailene Woodley as his mistress, Lina Lardi. The film also features an ensemble cast including Patrick Dempsey as fellow racecar driver Piero Taruffi, Jack O'Connell in the role of racer Peter Collins, Sarah Gadon as Linda Christian, and Gabriel Leone as driver Alfonso de Portago.
The first teaser trailer for Ferrari is light on dialogue but heavy on high-speed racing and family drama. The teaser begins with a car tearing through the Italian countryside, followed by our first look at Adam Driver as Enzo, observing the test drive of one of his creations. Amidst exhilarating race scenes across Italy's landscapes, snippets from Ferrari's personal life are also shown, including his wife and family.
We witness his struggle with relationship issues and deep grief over the loss of his son, Alfredo, in 1956. There's a poignant scene of Enzo visiting Alfredo's grave, contrasting with moments of affection between Enzo and Laura and heated arguments. Further complicating matters, Enzo shares an intimate moment with Lardi.
Amidst these emotional complexities, the trailer doesn't skimp on adrenaline-pumping racing sequences, including what appears to be a fiery crash. The roar of Ferrari engines intensifies the drama, with Enzo delivering his first line at the trailer's conclusion: "You get into one of my cars, you get in to win."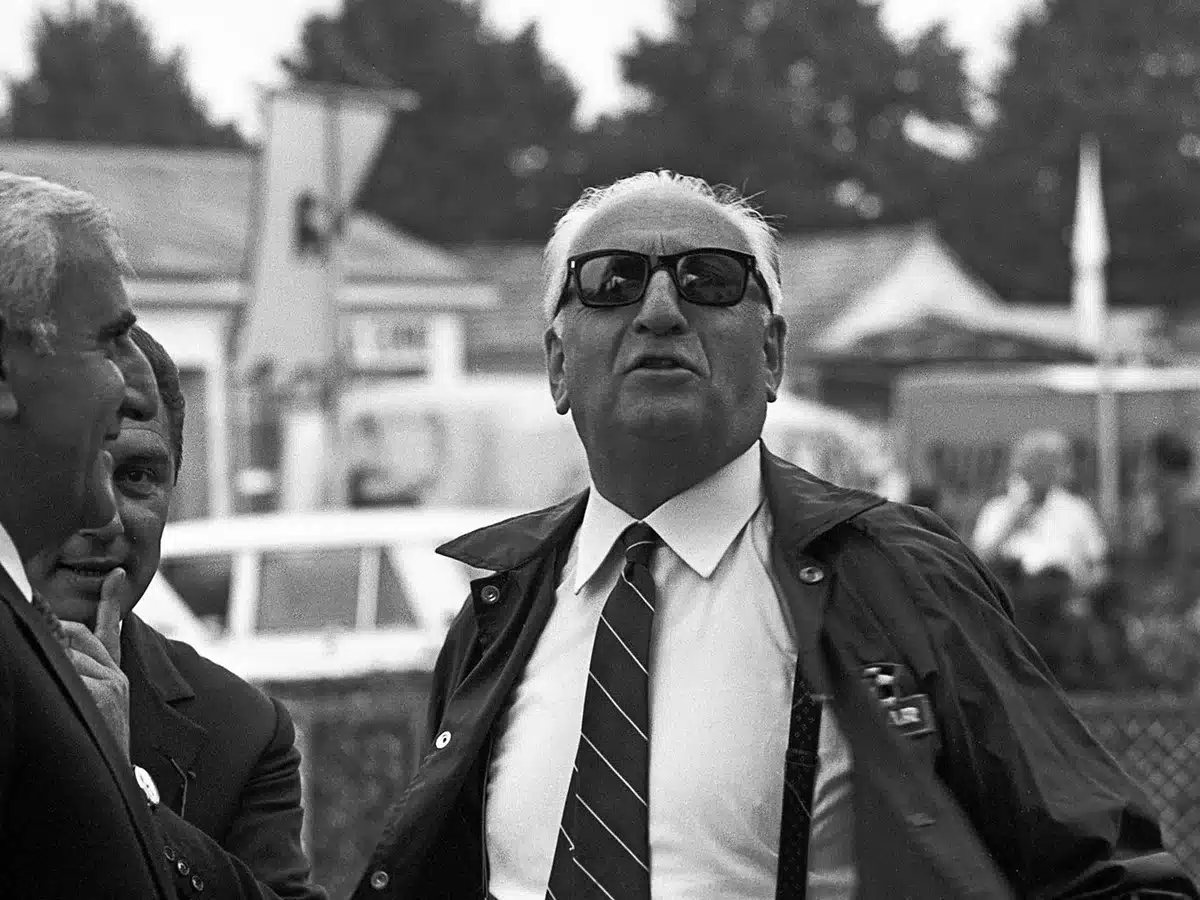 After years of pursuing a Ferrari-focused project, Mann, who also served as a consultant on James Mangold's Oscar-winning Ford v. Ferrari, has now completed his own take on the Italian racing legacy. This film marks his return to filmmaking since the 2015 cyber-thriller Blackhat and was mostly shot in Brescia, Italy, the authentic location of the historic Mille Miglia race.
Amid ongoing SAG-AFTRA and WGA strikes, Mann takes pride in the fact that his film stands apart from major studio affiliations. In an August cover story with Variety, the director explained, "The origins of the movie and the content of the screenplay and the movie that you saw do not fit into the kind of film that would be embraced by the conventional studio system. It's truly appropriate that it is an independent film being distributed by Neon, a very independent distributor."
Ferrari has already made its premiere at this year's Venice Film Festival and is distributed by Neon in the US. While no official release date has been announced, Ferrari is set to hit theatres sometime this Christmas.