INTERVIEW: Westworld Actor James Marsden Knows a Lot About Watches
We've seen him play Presidents and superheroes, but James Marsden's latest role is perhaps his most important. A true passion project, the Oklahoma-born actor has taken the reins as the founder of Swiss watchmaker IWC Schaffhausen in a new short film series entitled 'Born of a Dream'. Released earlier this week, the film sees Marsden become famed American entrepreneur Florentine Ariosto Jones in a dramatic retelling of the watch company's inspiring birth. What's more, he does it alongside NFL legend Tom Brady.
You'll also like:
IWC Reveals Tom Brady's Inspiring True Story in 'Born of a Dream'
SOLD: $435,000 Mido Worn By Mr. Bugatti Himself
IWC Just Unveiled a Portugieser That Keeps Track of the Moon and Tides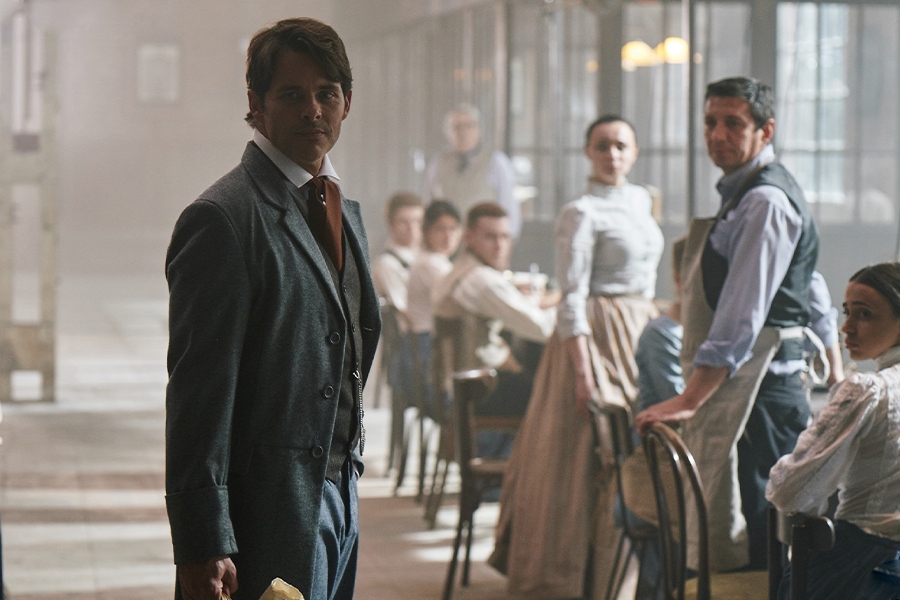 While that might sound like an odd combination, the two stories are more intertwined than you may think. Jones' dedication and commitment to his craft made him a figure of note, albeit a rather contentious one. But despite mounting upheaval and financial hardship, Jones was unrelenting in his quest for success, and therein lies the translation.
Back in July, IWC released the first film in the series Born of a Dream: A Boy From San Mateo, which detailed Brady's incredible rise from sporting obscurity. Now, we see Marsden become Jones in a moving portrayal that bears a striking similarity. "It's amazing to see these two people that share that search for confidence and the determination to achieve, separated by over 100 years," Marsden tells Man of Many. "On one side you have F.A. Jones who was from Boston, ironically, as this watchmaker who decides to bring his American ingenuity to Swiss craftsmanship. On the other side, we see Tom who has this unrelenting drive for success."
It's an interesting approach for IWC. Swiss watchmakers have a tendency to leave the past in the past, holding their founders up as almost indelible figures, but in this instance, we dive much deeper than ever before. Retelling the story of its iconic founder and comparing him to a modern-day titan more than breaks familiar conventions, but then again, that's kind of IWC's trademark.
We were lucky enough to catch up with James Marsden before the launch of Born of a Dream to find what it was like to become one of America and Switzerland's most influential horological figures. Here's what we found out.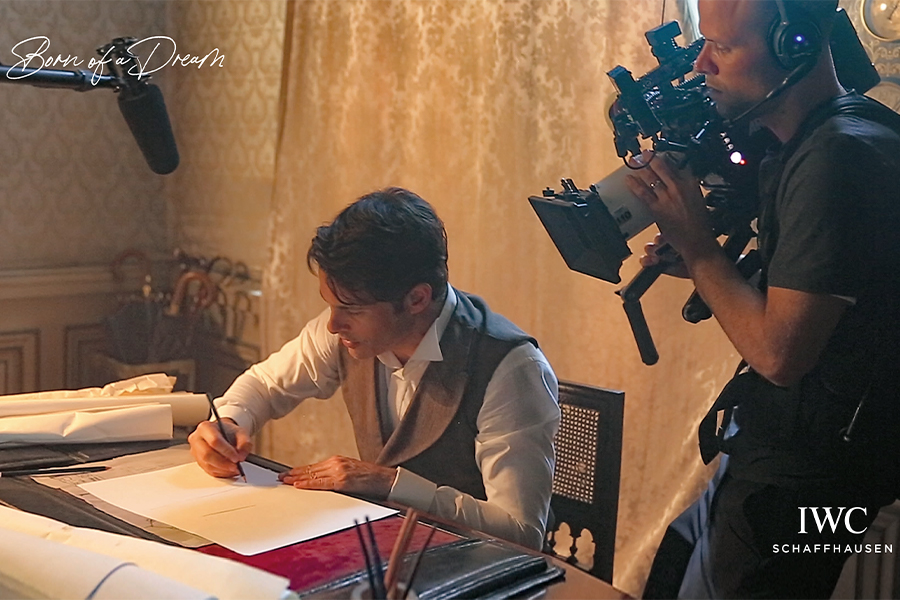 Tell me a little about Born of a Dream.
"With 'Born of a Dream', the idea was to create a short film that provides a background to the birth of IWC and the story of the founder F.A. Jones; that's one side of the project. The parallel story is that of American Football great Tom Brady and how he came from being a little kid who was told he was too small, too slow and would never make it in the NFL. He pushed past that adversity and reached for those goals and in the end, proved to himself that he could make it.
This isn't the first time you've worked with the brand before. What was it like to come back?
I've worked with IWC for five or six years now and I'm a huge fan of their timepieces, so it's a real honour to be involved with 'Born of a Dream'. It was pretty interesting. When I was cast as F.A. Jones, IWC actually came to me and said 'None of our ambassadors know as much about the history as you do, would you like to take on the role?'. This idea and notion of dealing with failure and having the determination to carry on, even when everything seems stacked against you, that really speaks to passion and that's what drew me to this project.
I do remember I surprised them (IWC) when I first went to SIHH. I told the team that I was fascinated by the Perpetual Calendar movements and was a massive fan of Kurt Klaus' invention and they just looked at me like 'How do you know that?'. I told IWC creative director Christian Knoop what I really wanted to see was a Perpetual Calendar, Split-Second Chronograph in a Portugieser case, but I wanted it to be slim enough to fit in a 43mm case. They really liked that I was not just interested but invested in the watchmaking culture.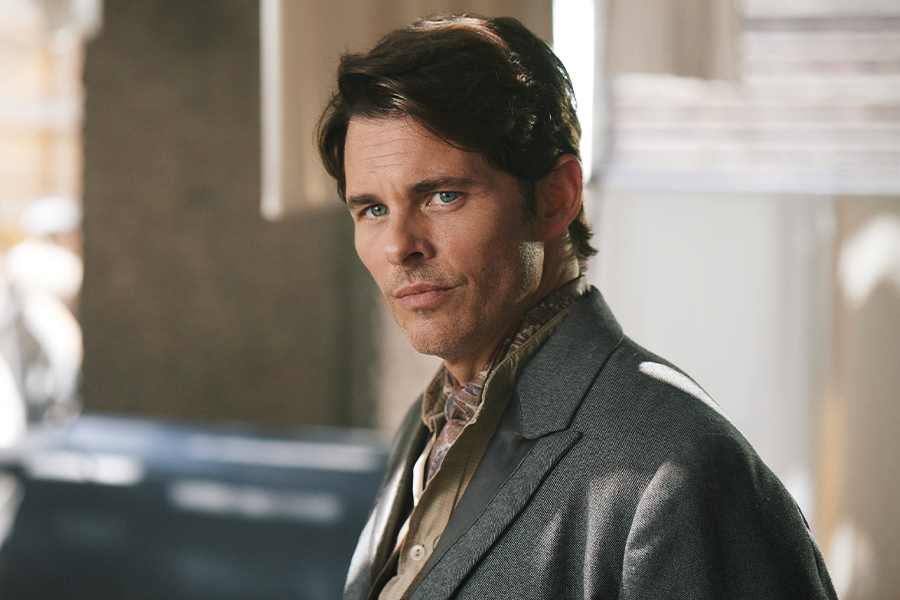 What was the 'Born of a Dream' filming like? It must have been nice to back on familiar territory.
Exactly. When we started working on the 'Born of a Dream' short film, it was a completely different experience. It was a situation and a ground where I was even more comfortable, like 'Ok, I know this, this is familiar to me'. Usually, when I go to Geneva, it's me picking their brain about watchmaking, but on set, it was the IWC team asking me questions. When it came to the filming, I was blown away by the production."
Did you get to work alongside Tom at all?
I didn't get to work with Tom in person. His work was all filmed in Boston, while we filmed in Europe, but I will say we had a really nice Zoom conversation, as we all do now. I got to have about an hour-long chat with Tom and learn how he felt about acting and the project. Of course, he's not content with being the best football player in the film, he also had to be the best actor; he definitely upstaged me a little. But it was great, it comes down to a shared love of watchmaking and the opportunity to share this really great story.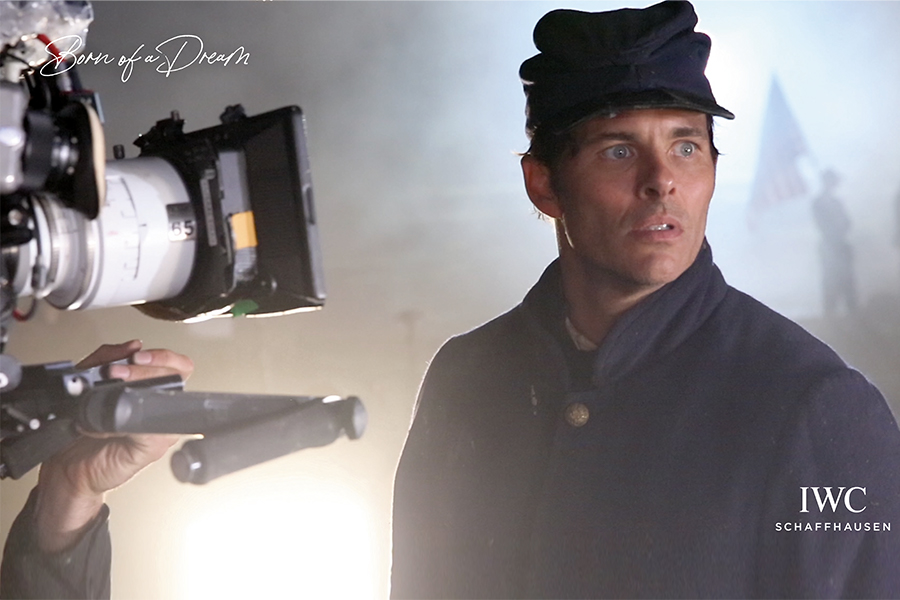 How much did you know about the IWC and F.A. Jones' story before this?
I knew who he was, but I didn't know his story in great detail, so it was a learning experience for me to dive into who he was and what drove him to establish this business. He was in the war and was injured, but that spurred him on to leave America and take his craft to Switzerland, essentially to industrialise watchmaking. He was a visionary and he wasn't always a favourite of the people financing his endeavours but not everyone is going to like you if you are doing something that has never been done before.
When the financing got thin, he kept pushing to get this factory built because he believed in the art that he was creating. Ultimately, he had to leave it and return to the US, only to realise that the brand IWC had been born on his efforts, and continues to be one the great watch companies to this day. It's a bit of a melancholy story, but I admire that he never second-guessed himself. It's a theme we can all relate to.
How do you feel that theme translates across to modern times?
I truly believe that nothing special is easy to create. I feel like there has to be real effort, real love, real passion, and you have to fall on your face. When you are met with real challenges, it reveals a lot about your character with how you handle that adversity. In the case of 'Born of a Dream', we take those themes over the football world. If you tell Tom he's not going to make it, that precisely what fuels him. It's a really cool parallel to see these two guys that are so similar in the fabric, but separated by over a century of history.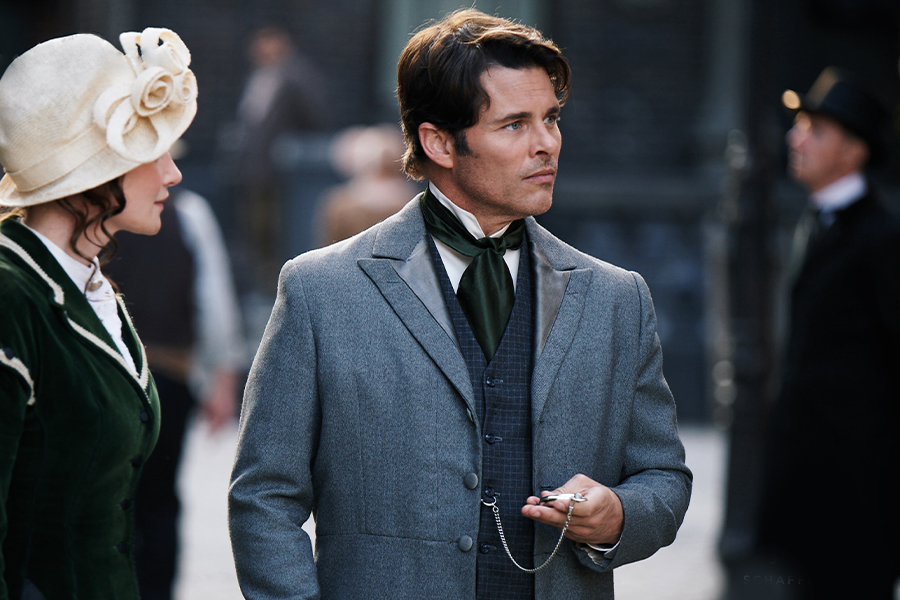 You've played historical figures before, but with very few living relatives or photographs available, did you have a bit of freedom to play around with the character?
I did get a certain amount of creative licence about who he was and how he spoke. There wasn't a lot of research material, just a few still photos and the story, so I was able to inject him with a level of boldness and self-assuredness. The toughest thing was the look. I think he had a moustache, which I can tell you, I don't wear in 'Born of a Dream'. I think we collectively thought it was a bit too much.
But I was definitely given a certain amount of latitude, in that IWC said 'You're the actor, you know what you're doing'. With the portrayal of the character, I just respect IWC for trusting me enough to let him be my own, because at the end of the day, this is a real person and you don't want to screw up history.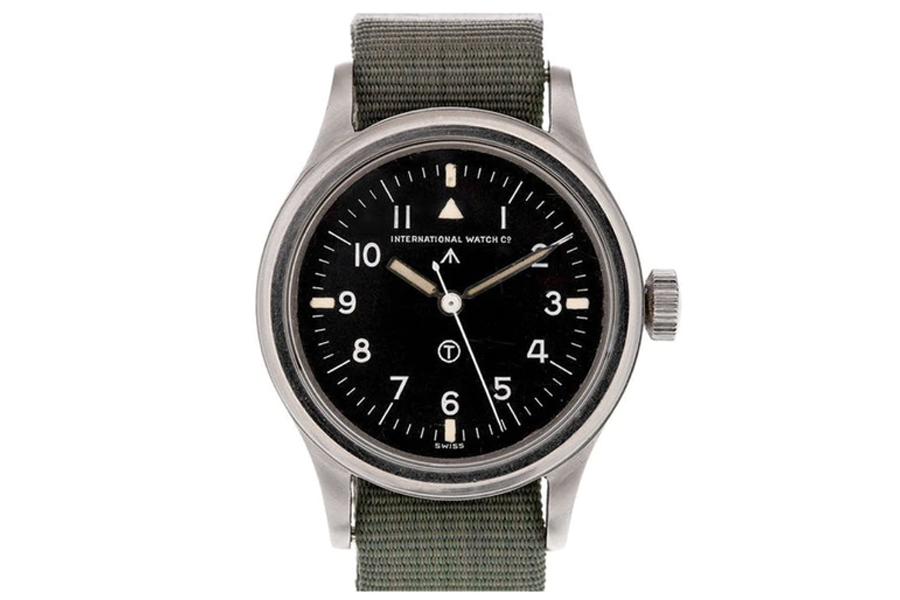 Tell me a little about your connection with IWC. What pieces are in your collection?
I have a relatively modest collection. I'm not a big bells and whistles kind of guy. I think there is a real beauty and elegance in simplicity. The watch that I'm currently loving is a strange one. Last year, IWC did a collaboration with HODINKEE which was a no-date Pilot's Watch Mark XVIII Edition. It's a really unique piece and I do love it.
When I think of IWC, I think of the Big Pilot and the Perpetual Calendar, those pieces that have become synonymous with the brand. That simplicity and elegance is what really draws me to IWC.
Over the past few months you've racked up Westworld, Dead to Me, Sonic the Hedgehog, what have you got on the cards for 2020/21?
We're taking it day by day and week by week. It's going to take a little while for the industry to get its feet back under itself, but we're optimistic. Next year, we have the third season of Dead to Me, and the sequel to Sonic the Hedgehog which is going to be a lot of fun for the kids and for the family. I've got a few other things up my sleeve that I, unfortunately, can't say too much about, but I know that next year is going to be busy, so right now, I'm taking the opportunity to spend as much with my children as possible.
In my job, there is a lot of travel and you are away for long periods, so while it's nice to go on an adventure to do these amazing things, as you get older, time away from family becomes a lot harder. Right now, I'm just enjoying staying home. It's been a tough year for everyone and recently with the fires in California, it's been feeling a little like a Hollywood movie. It's my hope that we are turning a corner and coming out of it now. We're in a young F.A. Jones-moment of hardship right now, we could use a little of his resilience to get through.
The new Born of a Dream film starring James Marsden has now been released. You can watch the full video and learn more about the project via the link below.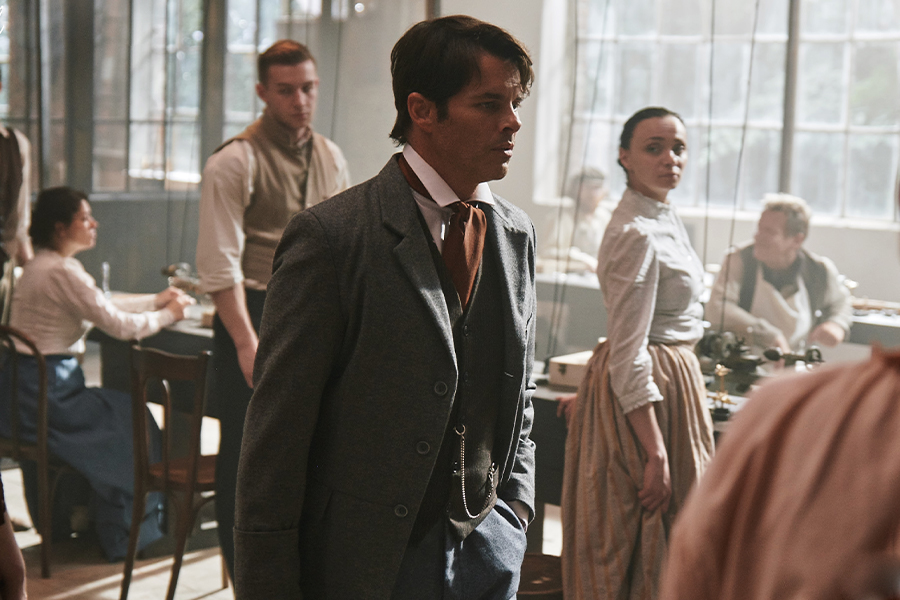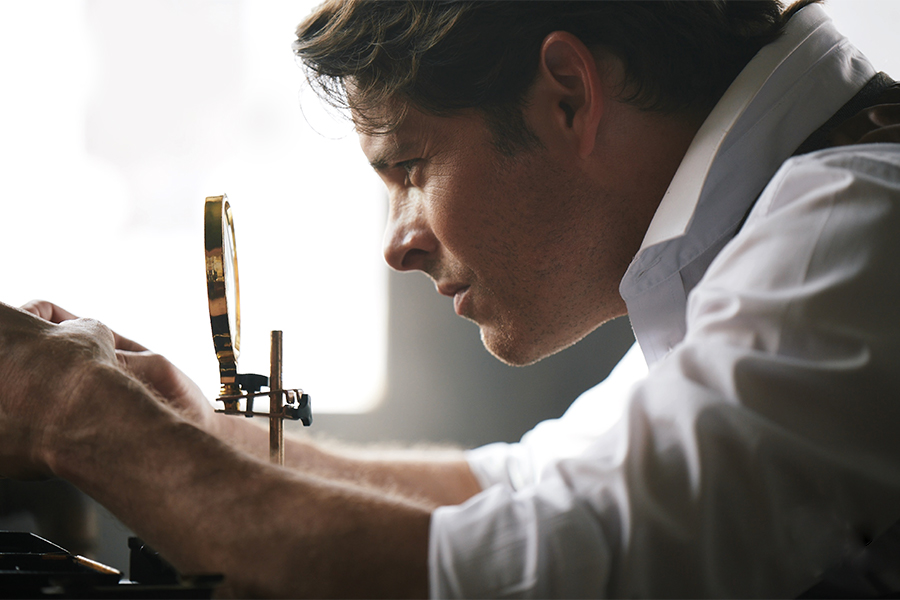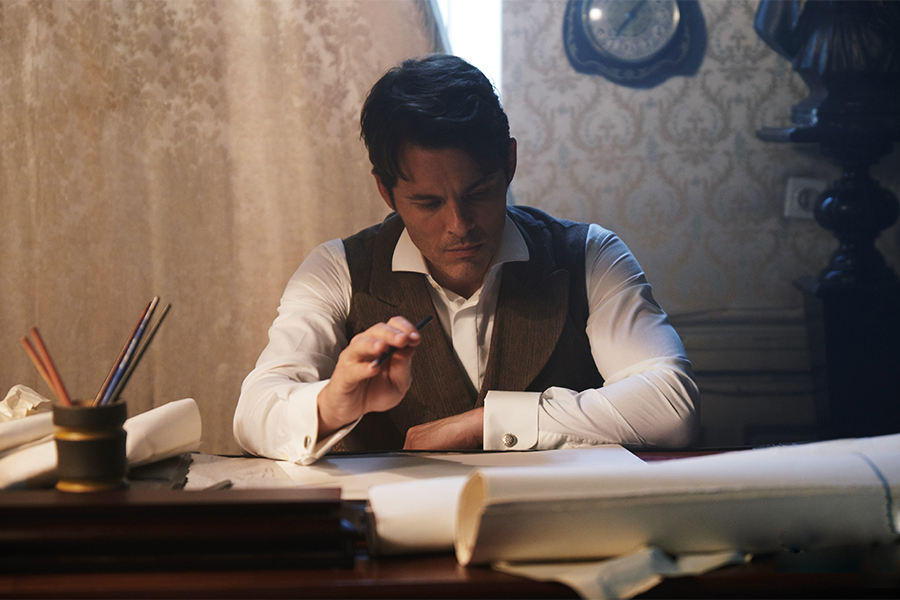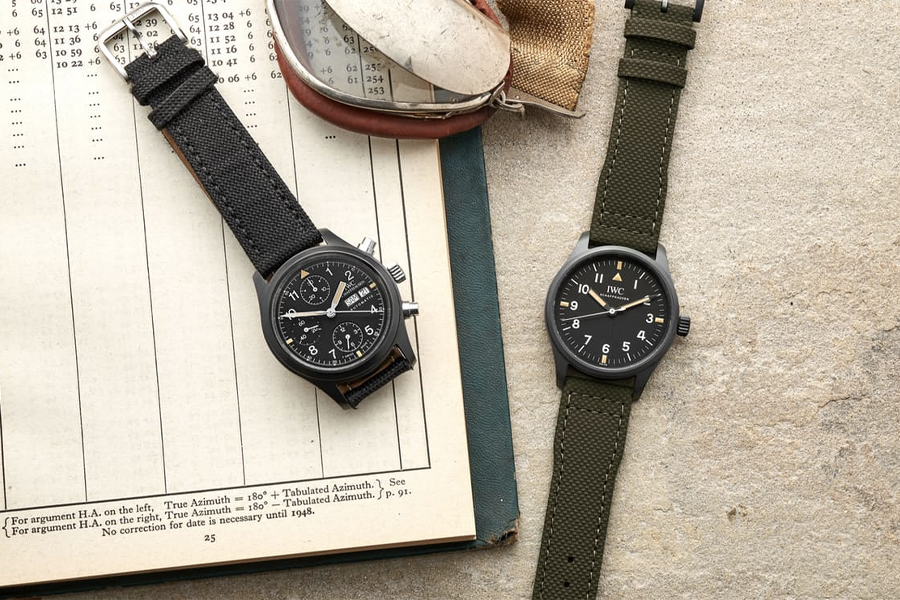 You'll also like:
IWC Reveals Tom Brady's Inspiring True Story in 'Born of a Dream'
Glashütte Original SeaQ Panorama Date is Refinement Manifest
IWC Just Unveiled a Portugieser That Keeps Track of the Moon and Tides