What is Quibi, the New Mobile-Only Streaming Service?
Well, you may have exhausted every possible option on Netflix, but fear not; another streaming service has entered the fold. Launching on Tuesday, Quibi is the new mobile-only streaming platform that offers a host of video shorts to keep you entertained this isolation period. Pronounced 'KWIH-Bee', the US-based platform made the unusual decision to launch in Australia at the same as it did overseas, but with little known about the shows, shorts and services Quibi offers, people are understandably wary.
Here's everything you need to know about Quibi.
You'll also like:
11 Best Streaming Services in Australia for Binge-Watching Your Boredom Away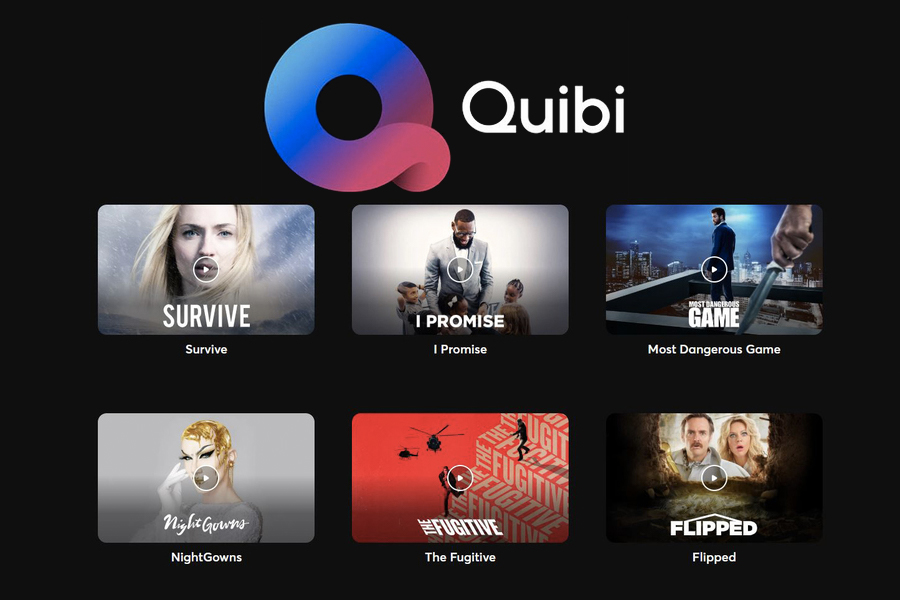 What is Quibi?
Quibi is a US-based short-form video streaming service that launched globally in 2020. Unlike other streaming platforms that offer feature films and full-length episodal programs, Quibi provides snack-sized content, designed to be watched on the go. Every episode has a maximum length of 10 minutes, so you can smash through content quickly.
The most interesting aspect is that mobile optimisation feature. Quibi is only available on mobile devices, but before you groan with agony, the brand has actually thought ahead. All Quibi shows are available to watch in full-screen, regardless of whether you hold the phone sideways or upright, meaning you no longer lose half the footage when you tip things an inch to the left.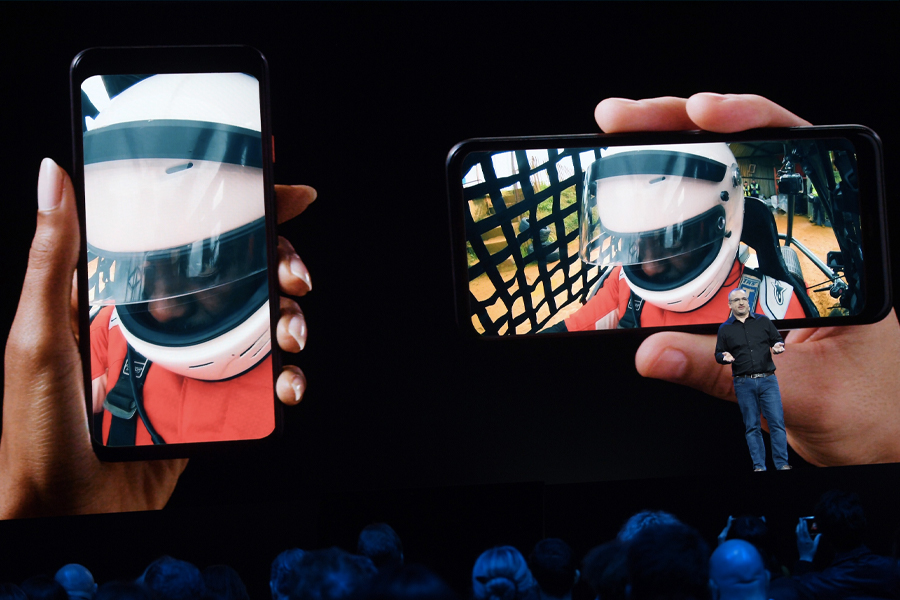 How Does Quibi Full-Screen work?
It was no mean feat to accomplish. In order to facilitate the upright and sideways full-screen capabilities, Quibi has asked filmmakers to deliver two edits of the final product – one horizontal and one vertical. Once they are produced, Quibi then stitches them together with one audio track. Pretty high-tech stuff, but you can't help but think it's a bit of double handling.
---
Featured Video from Man of Many
---
Who Owns Quibi?
Quibi is the brainchild of former Disney studio chief and DreamWorks co-founder Jeffrey Katzenberg. The filmmaking royal was more than happy to get some of his A-list friends on board. According to reports, Quibi has the backing of all major movie studios and entertainment companies, with an estimated US$1 billion invested in the programming.
What's On Quibi?
While there are no juicy long-form series for us to sink our teeth into, Quibi's content exists in the realm of mild humour and easily digestible entertainment. Some of the stars who are appearing on Quibi programs include;
Idris Elba
Chrissy Teigen
Sophie Turner
Liam Hemsworth
Here's a few of the key programs you need to look out for on Quibi.
Most Dangerous Game
Aussie action star Liam Hemsworth faces off against Oscar-winning Christoph Waltz in a dystopian game of cat and mouse. Desperate to take care of his pregnant wife before a terminal illness can take his life, Dodge Tynes (Hemsworth) accepts an offer to participate in a deadly game where he's the prey.
Survive
Fresh off finishing up Game of Thrones, Sophie Turner is backing on the (very) small screen with the new thriller Survive. The show tells the story of two people who survive a plane crash and wind up on a remote mountain. The pair must work together as they combat the dire environment around them and the inner demons that threaten to tear them apart. Scary stuff.
Agua Donkeys
Produced by comedy legends Funny or Die, Agua Donkeys is pretty much as close to a California Napoleon Dynamite as you can get. The series follows two pool-cleaners on the quest for "the perfect tan, the perfect vibe, and the perfect mix of bromine and chlorine". Radical
The Stranger
Starring The Place Beyond the Pines' Dane DeHaan, The Stranger is an all-out thrill ride. Written and directed by The Killing's Veena Sud, this series sees a mysterious passenger join a young ride-share driver in a strange and sordid cruise through the seedy underbelly of Los Angeles.
Flipped
Starring SNL alumni Will Forte and It's Always Sunny's Kaitlin Olson, Flipped is a hilarious take on the recent renovation and house-flipping trend. A married couple's plans to become the next home-reno TV stars gets derailed when they run into members of a drug cartel, played by Andy Garcia and Eva Longoria. Hilarity ensues in this series produced by Funny or Die.
How Much is Quibi and Is It Worth It?
Despite all reports leading up to release suggesting Quibi wouldn't be available in Australia upon launch, we copped the streaming service on day one. Aussies are now able to download the app and sign-up without issue, with Quibi offering a monster 90-day free trial to kick things off. For Australians, you can download Quibi to Apple or Android devices. You'll be charged $12.99 a month after the trial ends.
For US users, Quibi will set you back US$5 per month, or US$8 per month for the ad-free version. It's not a huge expense (it's on-par with Apple TV+) particularly when you factor in that 90-day free trial, but many are still questioning if the timing is right for Quibi. With so many people locked up inside under isolation, a mobile streaming service designed for content on the go answers a question we really weren't asking at the moment.
Back in 2018, Quibi CEO Meg Whitman labelled it a TV in your pocket, but with the world essentially stuck in front of a full-screen TV, mobile streaming has likely taken a backseat.
Quibi Streaming Service
Australian Price: $12.99 per month
US Price: US$5 per month (standard), US$8 per month (ad-free)
Founder(s): Jeffrey Katzenberg
Launched: April 6, 2020; 23 days' time
Founded: August 2018; 1 year ago in Los Angeles, California, U.S
Headquarters: Los Angeles, California, U.S
Key people: Meg Whitman (CEO)
Still have questions? We've got you covered.
General FAQ
Does Quibi stream to my TV?
At the moment, Quibi is a completely mobile-only streaming platform. There may be ways to cast your device's screen to your television, but there is no method for streaming directly from the app to TV.
What does Quibi cost?
Quibi costs US$5 per month for the standard version and US$8 for the ad-free version. Australian citizens can get Quibi for $12.99 per month.
Is Quibi available in Australia?
Yes. Quibi was made available to Australian audiences on April 6 200, the same days as US and global markets.
You'll also like:
11 Best Streaming Services in Australia for Binge-Watching Your Boredom Away
---
Featured Video from Man of Many