EXCLUSIVE: The Mystic Wisdom of Matthew McConaughey
When you look at Matthew McConaughey, it's hard to not think he's got it all figured out. An Academy-Award winning actor, creative director of Wild Turkey and now best-selling author, the McConaissance is well and truly thriving. But when we sat down with the 50-year-old star, he hit us with something unexpected.
"We're never going to be the person we want to be. We're never going to make it there. That's the point."
It's a blunt assessment that sounds rather unlike the inspiring anecdotes we've come to expect from the Oscar-winner. And yet, when delivered in that familiar southern draw, it seems oddly fitting. He pauses and tucks his wild curls behind his ear, before doubling down.
"We don't land on a ta-da moment of, 'Oh, I've done it'. There is no moment. But if we can just keep getting a little bit better, then there's an ascension and an evolution to our life," he tells Man of Many. "You start to become a form of your better self, it's not like less goals come up in front of you or less questions. It opens up more. And if we can learn to enjoy the process of just staying in the race, knowing we're never going to get to the finish line, that's the honey hole. That's as good as it gets."
Speaking with him, you get the sense this isn't the same carefree and relaxed McConaughey we're used to seeing on the big screen. Far removed from his rom-com days and now entering a new stage of life, the actor is evolving. Sure, the boyish looks and southern charm is still there, but this is a man who has something to say. And the world is definitely listening.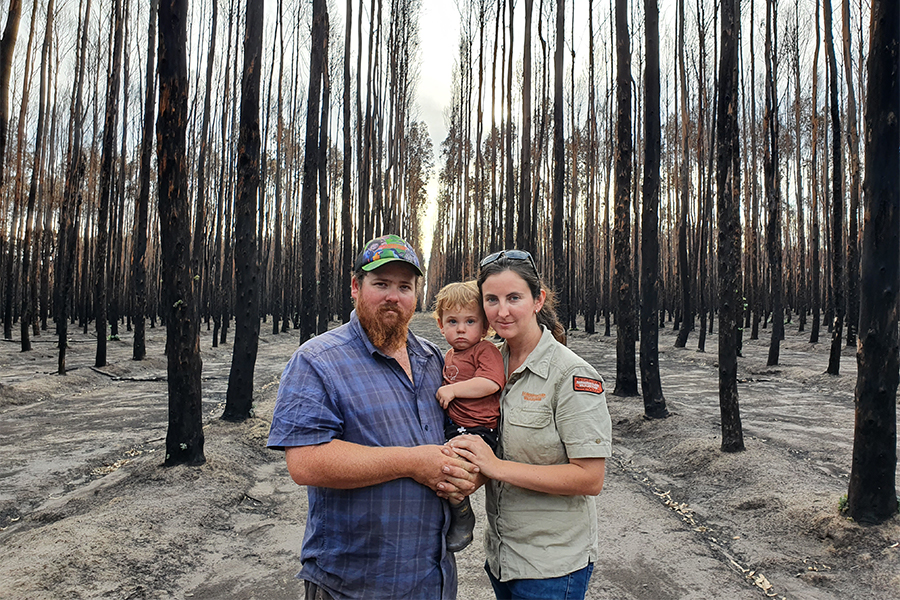 Wild Turkey Local Legends
After watching tragedies unfurl not only in his home country, but down under as well, McConaughey is using his influence to shine a light on some local Aussie legends who just 'kept on keeping on'. Reaching out to three Aussie families who inspired him, the actor spoke candidly with them from his Californian home.
"We just tried to find a diverse group that represented different parts of the country and stood up during crisis in different ways," he says. "Australians are not a laydown and take it kind of people anyway. It's just not how you're built. You have it in your DNA to, when there's a crisis, pull up your bootstraps and face it head-on in the best way you can."
Among those recognised were Dana and Sam Mitchell, who rescued over 600 koalas on Kangaroo Island in South Australia; Linda and Matthew Rudd, who saved their 100-year-old pub from the bushfires while feeding and caring for the town of Batlow in New South Wales; and Lin Baird, who braved bushfires and pandemics to help Aussies reconnect with the wilderness on horseback in Victoria's Mount Bogong.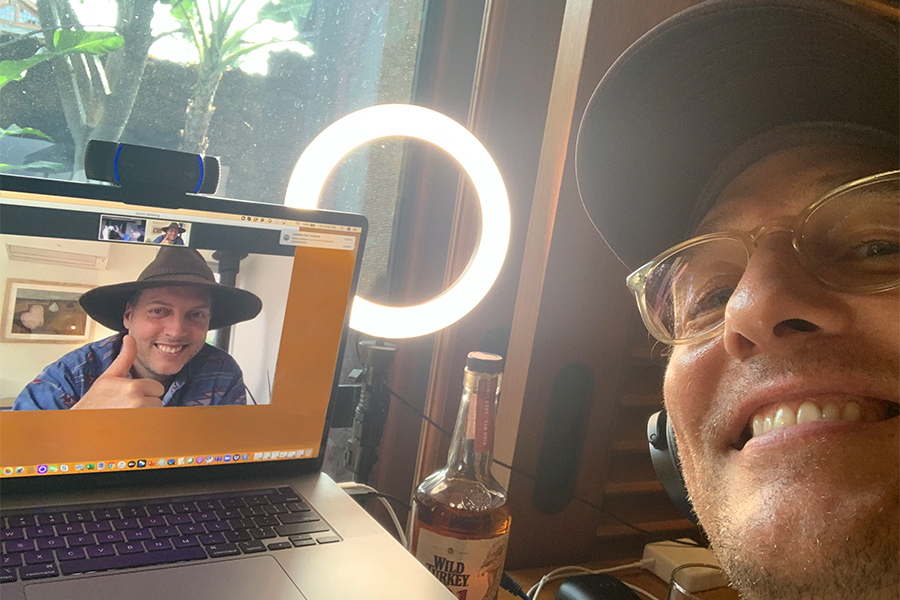 "We saw what was happening and it was obvious," McConaughey says. "The true thing in the world is, we're not going to run out of places to be shining lights on local heroes who have handled themselves with conviction during a crisis. It exposes them and what they did. Maybe it inspires others to do some of the same in a crisis time. Maybe it also reminds someone to go, hey, you know what, we weren't going to travel there for our vacation but we are going to now because it'll support that local economy."
"That's practical, that's philanthropic. That's the kind of pandemic you want. It's to spread those kinds of values that people have."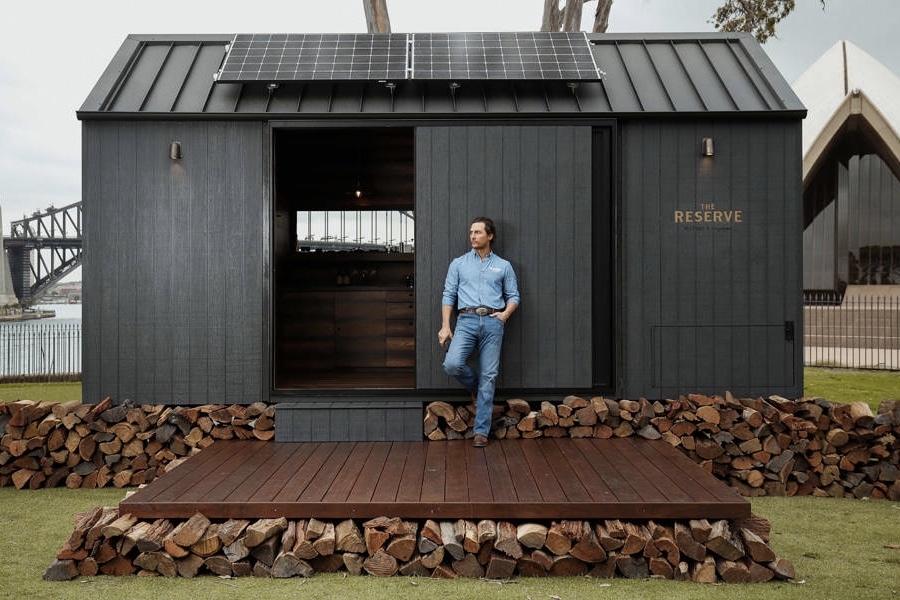 With Thanks
It's not the first time McConaughey has put his name behind a good cause here in Australia. The new Local Legends initiative is a continuation of the With Thanks project that saw him head to Australia last year. But this time around, things have taken a decidedly different turn.
"We got there in 2019 and we were just reminding everyone to get out and explore. And then 2020 comes along," he says. "We've got COVID. You guys have bush fires, you have droughts, you have floods. We pivoted to say, look, let's put a spotlight on some people who showed strong conviction during this time to say thank you."
But more than simply shine a light on their resilience, McConaughey lent his distinctive voice to the campaign. The actor recorded a message for all Australians, advocating for the nation to get out and explore all corners of our country while reconnecting with the great outdoors. It's a passion that isn't just close to his heart, it's a borderline obsession.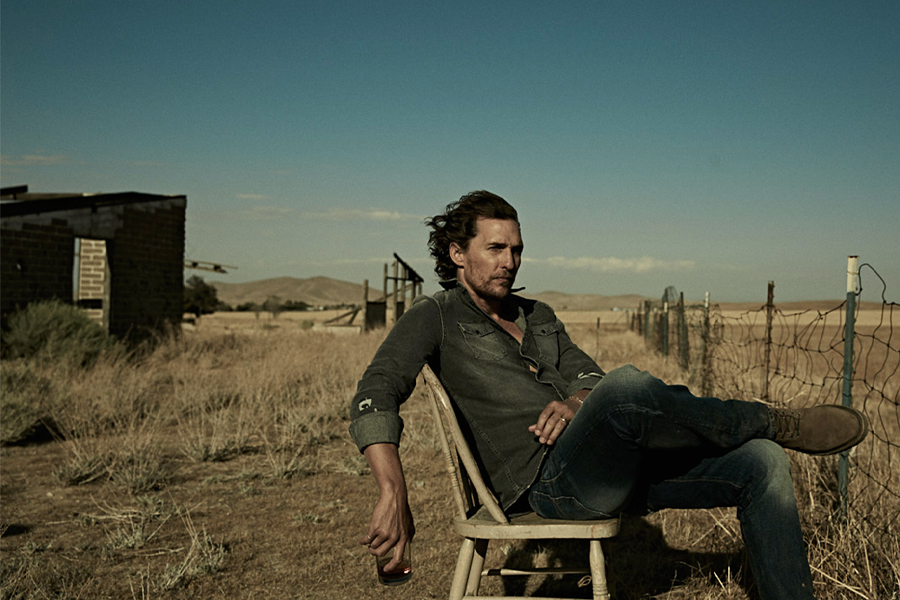 Solitude and Seclusion
For his recently released memoir Greenlights, McConaughey spent a total of 52 days alone in the desert without electricity. While extreme, he reveals the notion of solitude has become somewhat of a constant in his life.
"I know in times when I felt like my feet were off the ground, those ventures off in solitude helped me a lot. Helped me figure out what mattered to me, what didn't matter, what I stood for, what I didn't stand for," he says. "It's not always a comfortable time. Sometimes we don't enjoy our own company at all and that's okay. If we don't enjoy our own company, that's usually a good reason to know that's why we need to go into solitude and stay with ourselves until we do."
It's easy to relate. Forced seclusion has become the norm and while the challenges of 2020 will echo for years, McConaughey believes there is hope to be salvaged. "Those red lights in our life, the pauses, the stops, the crises, the hardships that you have been going through, you too can turn those into green lights through resilience," he says. "It's not about denying a crisis or denying a yellow and red light. It is saying that through resilience there's a way to see a green light in our hardships. There are green light assets that will come out of this red light year that we'll see in the rearview mirror of our lives."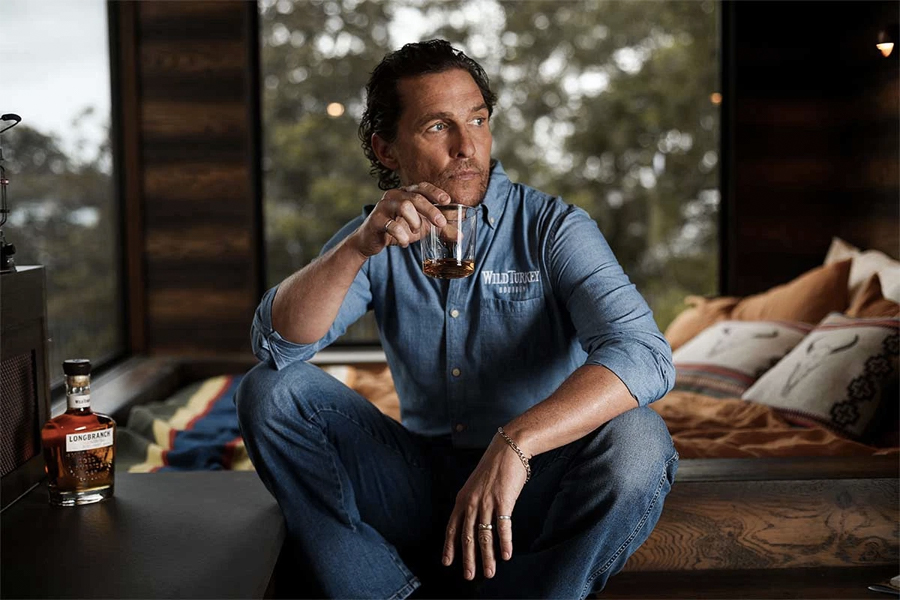 A highwayman by heart, his euphemisms take the shape of road signs and rest stops, but in an odd way, it makes total sense. We're all travelling on this road we call life and right now, McConaughey is shifting gears.
"I'll tell you this, in my acting career, I've gotten more results when I quit giving a damn about the result," he says. "I got more results when I put my head down and said, just stay in the process of trying to learn and love and do what you're doing. That's when I looked up and all of a sudden, I was like, oh, that trophy's for me?"
And therein lies the connection McConaughey has with each of the Wild Turkey Local Legends. Whether it be fighting off a fire to salvage your livelihood or risking your life to protect native animals, it's not about accolade or recognition. It's a labour of love, and something that cannot be taught.
"They (the Local Legends) weren't looking for the spotlight. You can teach someone limitless amount of knowledge, but whatever it is, the individual is an individual, you got to have the juice and that's the unexplainable intangible. You got to have the juice to go, 'I'm going to do this at the exclusion of everything else; I don't care. It's not about winning the trophy. I'm doing it because I love it and this is what I want to do and I'm going to commit to it'. There's a lot of value and success that can come with that."
It seems strange, having an international star advocate for domestic heroes, but McConaughey's influence is reminding us all to reflect on the year that's been. Adversity breeds resilience and in challenging times, the message is as clear as ever. Support local, celebrate the little victories and explore the path less travelled, one greenlight at a time.
The new Wild Turkey Local Legends campaign officially kicks off Monday 23 November. Follow the link below to find out more.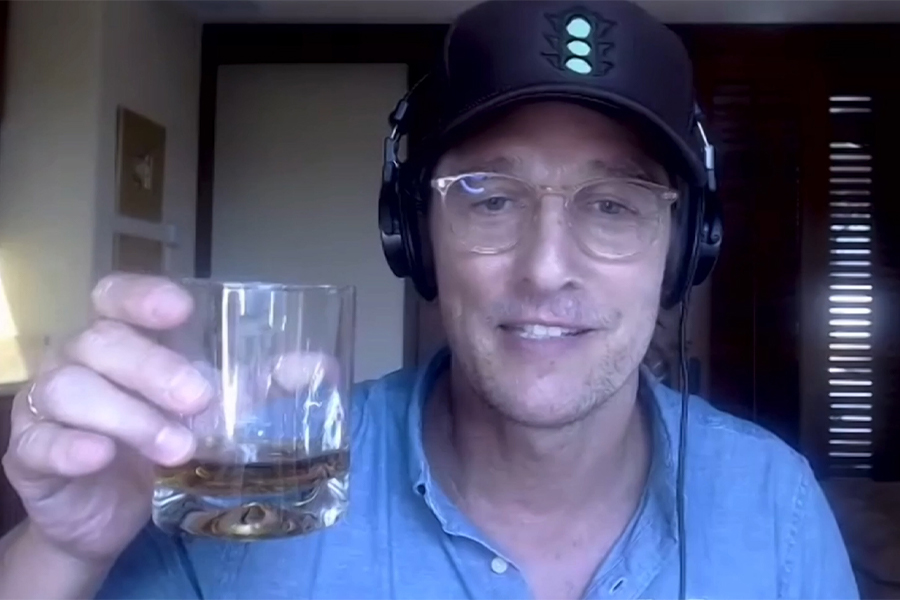 You'll also like:
INTERVIEW: Westworld Actor James Marsden Knows a Lot About Watches
INTERVIEW: The Boys' Claudia Doumit Talks Call of Duty and Season 2 Spoilers
INTERVIEW: Robert Whittaker – The Fighter, Family Man and Gamer