INTERVIEW: Jai Courtney Talks to Us About Storm Boy
Australia's Jai Courtney has become the definition of an action star in the last few years. His bulking physique, piercingly emotive grey eyes and chiselled good looks secured him his big break as an assassin in 2012's Jack Reacher, alongside Hollywood heavyweight Tom Cruise.
The role showcased Courtney's ability to be a leading action star and led to him sharing screen time with Arnold Schwarzenegger in 2015's Terminator Genisys, and getting the comic book treatment as Captain Boomerang in 2016's Suicide Squad (both of which were better for having him, although he could not save either project from flopping at the box office).
You'll also like:
INTERVIEW: Javier Peña and Steve Murphy, The Real DEA Agents of Narcos, Who Took Down The World's Biggest Cocaine Empire
INTERVIEW: Richard Roxburgh on Rake, The Theatre, and Becoming a Mentor
INTERVIEW: Super Troopers Star & Director Jay Chandrasekhar on Getting High & Writing Jokes
So you'd be forgiven for thinking that his range is limited to action films. In fact, Courtney is just one of the many Australian stars that have transitioned from theatre, having graduated the Western Australian Academy of Performing Arts in 2008, to the small screen following a stint on Packed to the Rafters. Now it seems, the big screen has become his home.
And while he embraces the moniker of 'action star' for the opportunities it has and does provide him, he made a conscious decision with his latest project to put down the guns … and pick up a pelican.
"Everyone says not to work with children or animals, but I had to do both at once and had a great time," says Courtney.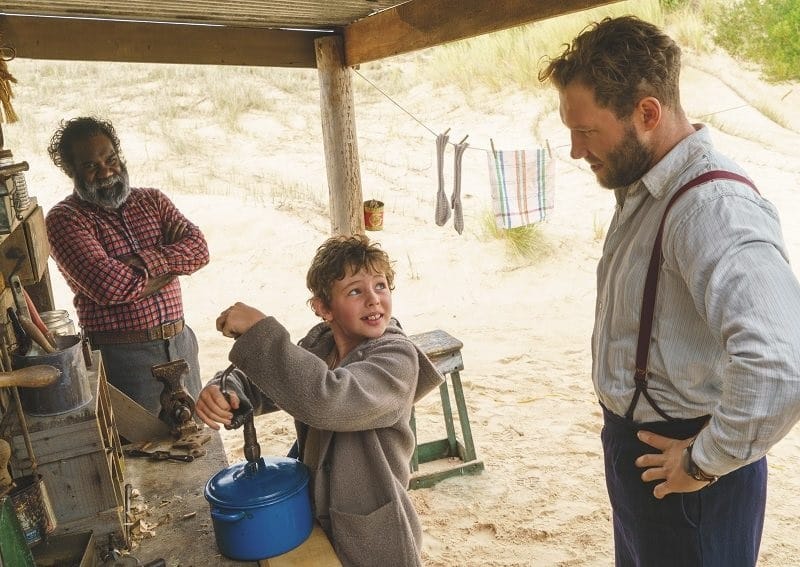 ---
Featured Video from Man of Many
---
His new film Storm Boy is a far cry from anything that Courtney has done before. The story, based on Colin Thiele's 1964 children's book, depicts the relationship between a boy and his pelican that, alongside his reclusive father, live on a deserted island. The book delves into the nuances of a grief-fractured relationship between central character Mike, played by Finn Little, and his father, Hideaway Tom, played by Courtney.
"I wanted the opportunity to play in a different space," says Courtney on the red carpet of the Sydney premiere at the St George Open Air Cinema recently. "It's funny as an actor we're always trying to test those boundaries, and I think we discover that we have more strings to our bow when we're afforded the space to kind of explore that even more."
Certainly, his new role as a reclusive parent living amongst the sweeping lagoons of the Coorong National Park is a world away from his current life as an action star residing in LA, but that was just one of the factors that attracted Courtney to the role.
"For me, it was a foray into something that I have not really done before and that was hugely attractive," comments Courtney. "My love for acting was always about exploring character, the light and shade of someone, and the kind of a darkness . Hideaway Tom, he doesn't even say that much but there's a lot of complexity to him and the role – and that's what excited me about him."
Indeed, the role is limited in terms of speech but that's where Courtney, (potentially surprisingly to most) seems to shine. He plays the part of Hideaway Tom to perfection, with his intense grey eyes and facial expressions, beautifully capturing the character's enduring pain following the loss of his wife and daughter in a car crash, and the constant internal struggles of whether he is doing the right thing by his son, having marooned him on an island with only a pelican for a best friend. It's unquestionably Courtney's most impressive, heartfelt and genuine performance to date.
For Courtney, he sees Tom's choices to flee from the world as typical masculine behaviour in dealing with one's emotions, a hot topic at the moment, and something that he thinks is a generational issue that needs to be addressed; " displays a different kind of system for dealing with your emotions," says Courtney. " man who is on the run from the cruelty and brutality of a world that he has failed to understand really, because of the injustices that have befallen him.
"It's something that I think audiences can connect with in a really truthful way – something that challenges them to consider the way they deal with their emotions," finishes Courtney.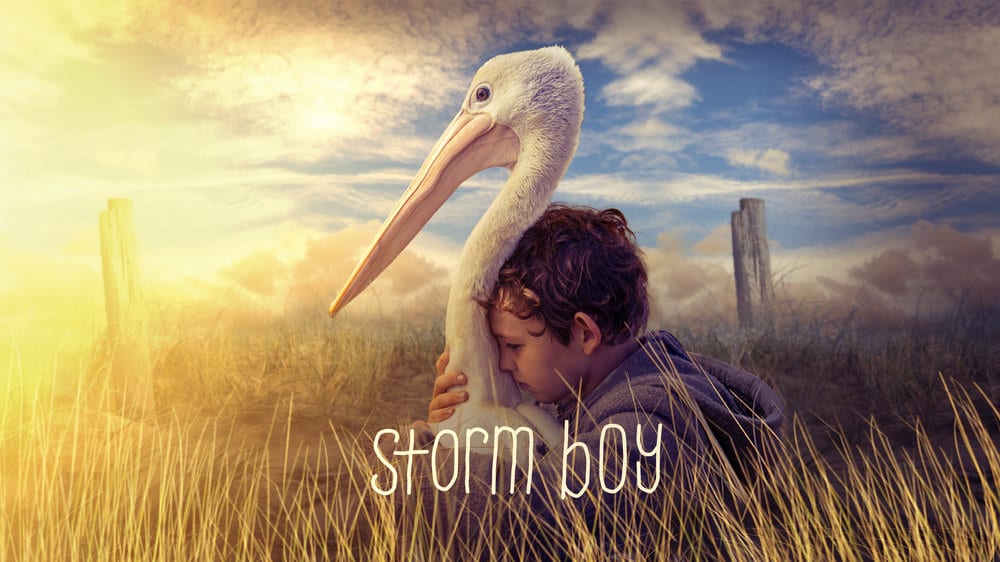 The plot of the film begins with Geoffrey Rush playing the central character of Mike as an older wearied man, as he recounts to his granddaughter the story of his relationship with the pelicans and his father. 12-year-old Finn Little puts in an impressive performance as young Mike in the film. And while Courtney would not be drawn into the ongoing legal battles of Rush, he was full of praise for his co-star, Finn Little.
"Finn's incredible. I think he has a beautiful raw talent and a wonderful curiosity. He's uninhibited and he's young," beams Courtney. "And he's only just gaining experience now, but I see a bright future for him."
Storm Boy is out on the 17th of January and the film is a beautiful, heart-warming and heart-wrenching tale of grief, boyhood and the complexity of familial relationships that will make you want to leave the cinema and give your parents a massive hug; the perfect start to 2019.
4 stars.
You'll also like:
INTERVIEW: Javier Peña and Steve Murphy, The Real DEA Agents of Narcos, Who Took Down The World's Biggest Cocaine Empire
INTERVIEW: Richard Roxburgh on Rake, The Theatre, and Becoming a Mentor
INTERVIEW: Super Troopers Star & Director Jay Chandrasekhar on Getting High & Writing Jokes
---
Featured Video from Man of Many