Ride Shotgun with Ivy Miller Surfing and Modeling
Ivy Miller is probably the only comedienne, surfer, snowboarder, model that you'll ever have the pleasure of subscribing to. Miller's video series, "Ivy Being Ivy," is published by Red Bull Surfing, and it's easy to see why Red Bull sponsors her.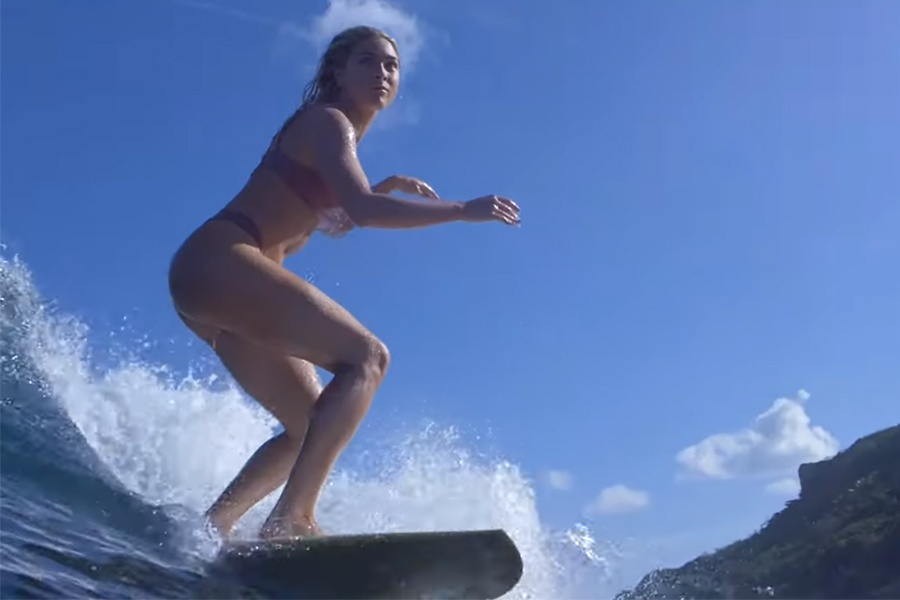 Miller's Instagram account is a "dizzying mix of the characters she's created, van life, surf trips, music festivals, far away mountain resorts, road trips, and friends." Her first episode, "Ivy Heads to Puerto Rico," is a fun and honest look at what it means to be Ivy.
Her trip is highlighted by surfing interspersed with photoshoots and visits to historical sites. The photoshoot reveals one of Ivy's other talents, displaying the swimwear line that she designed.
The video also features one of Ivy's characters, "Skate Mom," whose overboard personality is funny because there's a lot of truth to it. You also learn a little secret about Ivy. Should you ever find that Ivy is mad at you or sad at you, just give her some pinchos and you'll be back in her good graces. Ivy is also still in school (she's studying Marketing and Communications), and worried about her grades—huge sigh of relief that she passed a class she didn't expect to.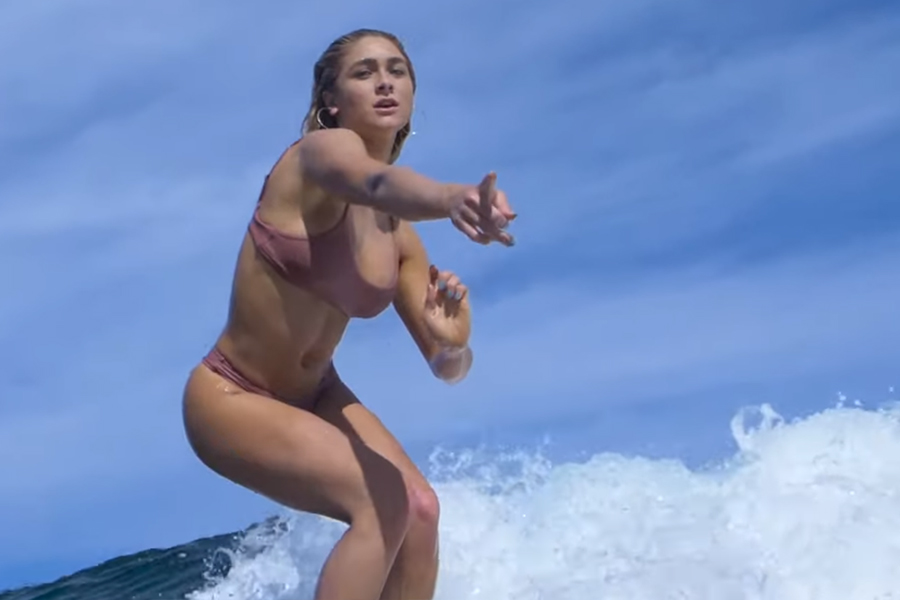 Miller's personality is catching. She's the kind of girl that you want to be around, but the kind of girl that you know will eventually have you running out of a bar being chased by a gang of bikers while she struggles to catch her breath and laugh at the same time running right next to you.
She's a load of fun, and will keep you entertained laughing at her jokes and wishing that you were with her on that sandy beach or out on the water catching waves.